(Original Post Date:  April 27, 2010)
One of my most favorite lemon recipes (besides the Extra Tart Lemon Bar Recipe I posted previously), is this Rustic Lemon Cake made with cornmeal.  The cornmeal gives the cake a slightly "rougher" texture, which goes nicely with the tart sugary glaze.  The combination of the lemon sugar glaze (which crystallizes on the surface of the cake) with the buttery rustic cake interior makes this one to die for!
You can make these in small individual mini-bundt pans, or just use one large 12-cup (standard sized) bundt pan.  Make sure you grease and flour the pan generously, so that it turns out of the pan smoothly.  (For best results, spray your pans with Pam for Baking spray!)
Rustic Lemon Cake:
2 1/2 c. all purpose flour
1/2 c. cornmeal
2 tsp. baking powder
1/2 tsp. baking soda
1/2 tsp. salt
2 sticks unsalted butter (1 c.)
1 3/4 c. sugar
zest of 3-4 lemons
1/4 c. lemon juice
4 eggs
1 c. plain non-fat yogurt
Lemon glaze:
1/2 c. lemon juice
1 c. sugar
1.  Preheat oven to 350 degrees.  Grease and flour a bundt pan.  (I used a mini-bundt pan and a 9-inch round cake pan instead today.)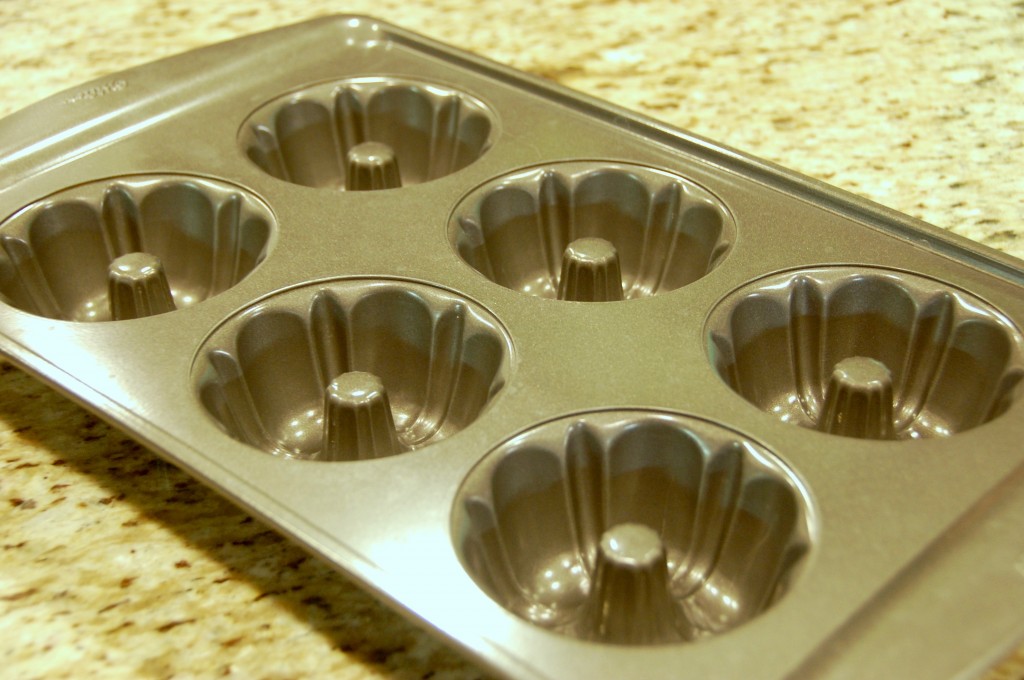 2.  Sift flour, cornmeal, baking powder, baking soda, and salt.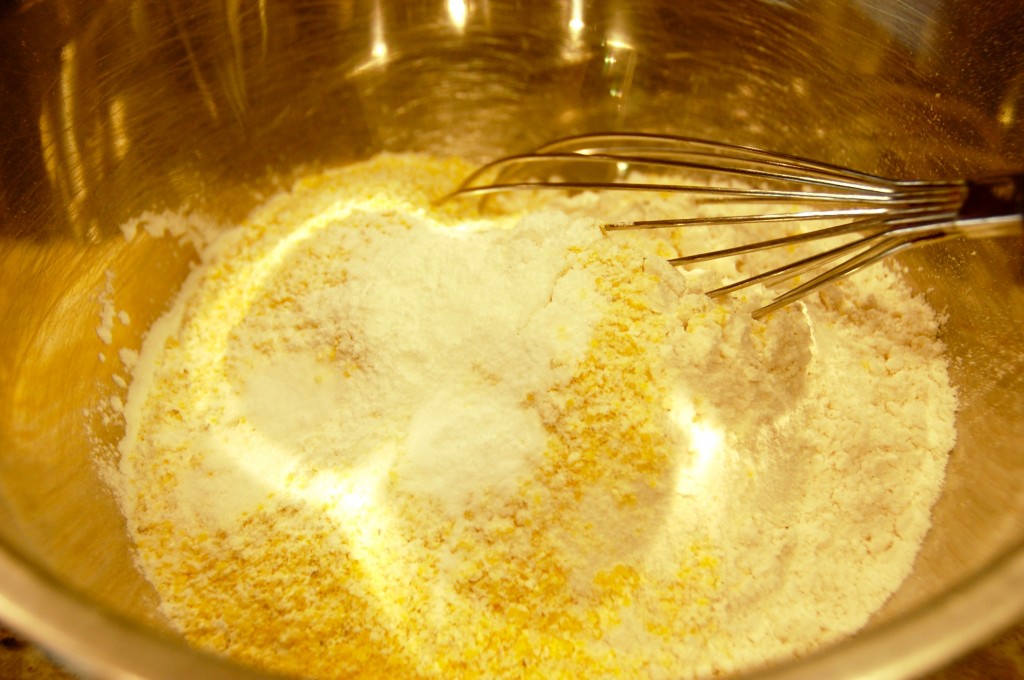 3.  Zest and juice your lemons.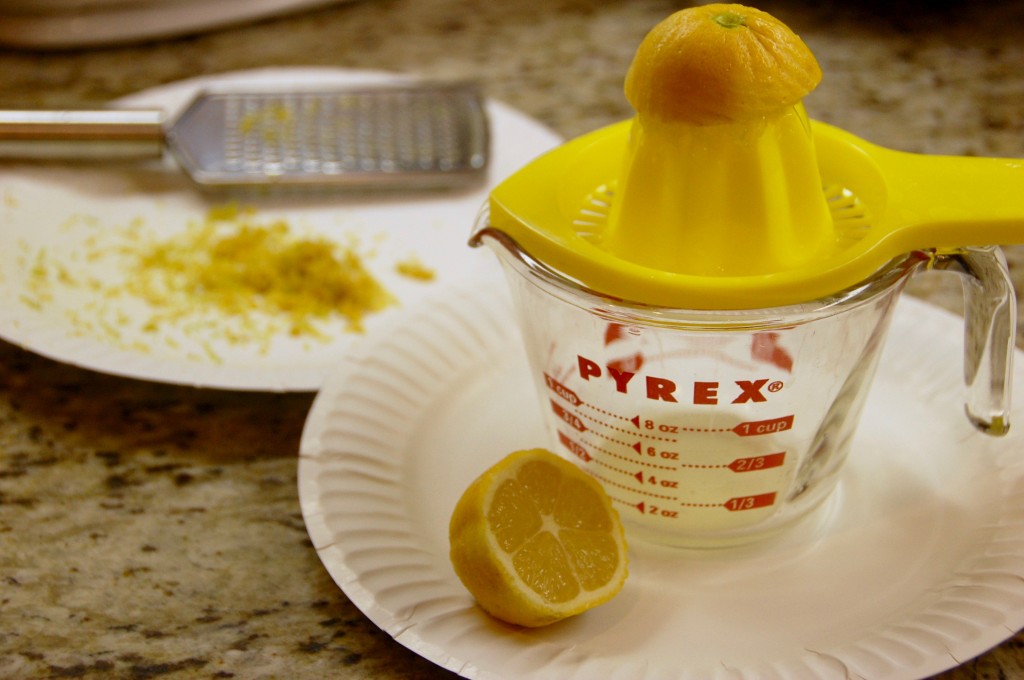 4.  Cream the butter, sugar, lemon zest, and lemon juice.  Gradually beat in each egg, 1 egg at a time, then add in the yogurt.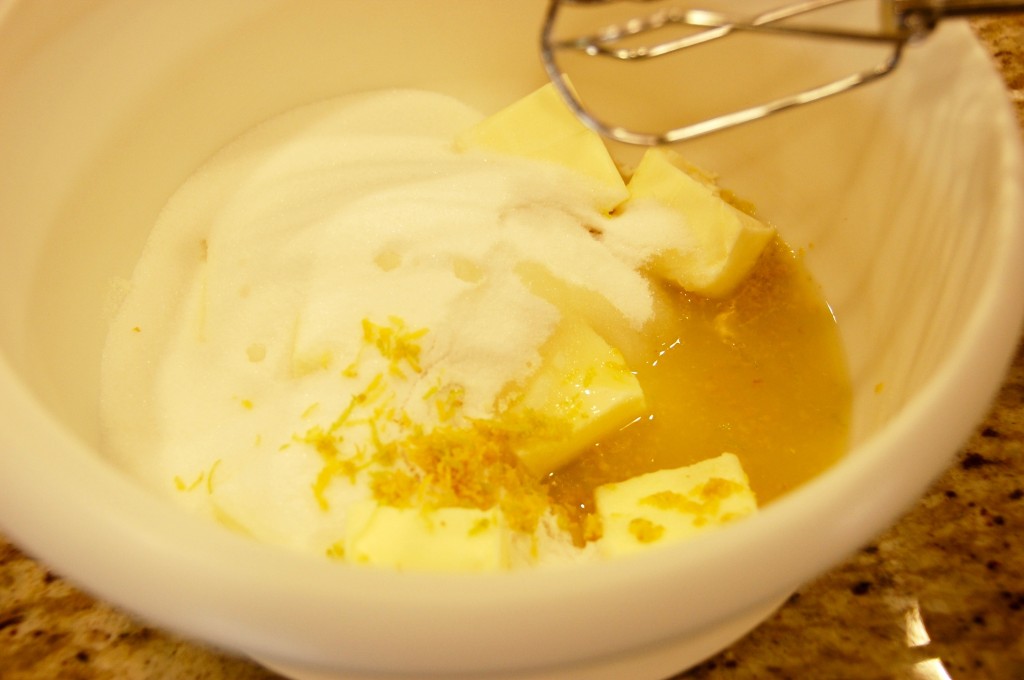 5.  Working in 3 batches, add the flour, mixing on low speed until combined.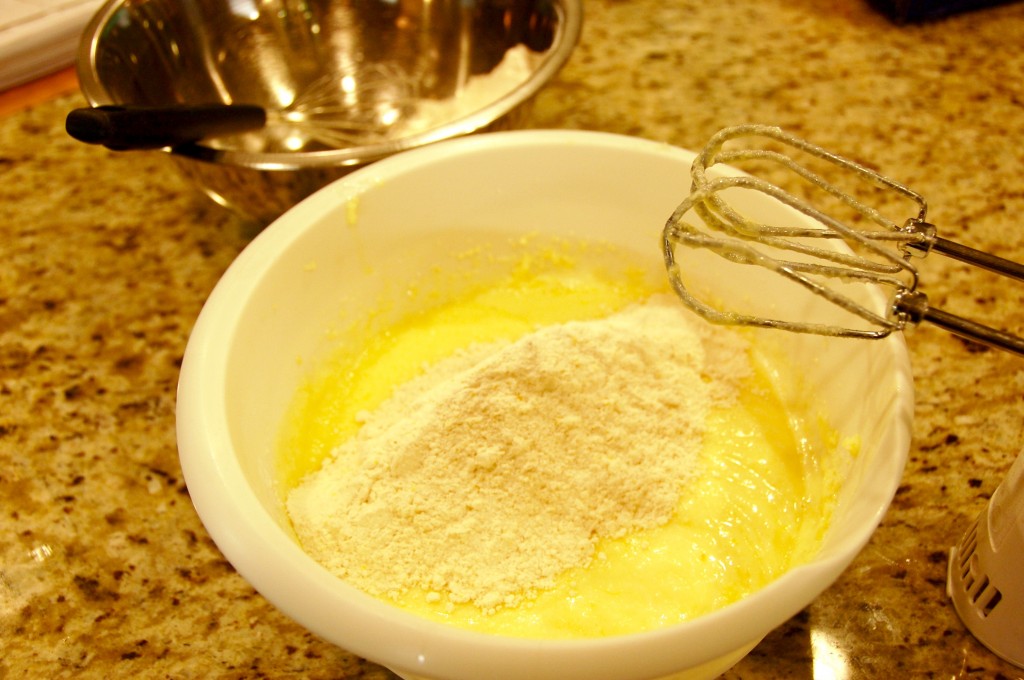 6.  Pour the batter into the prepared bundt pan, and smooth down with a rubber spatula.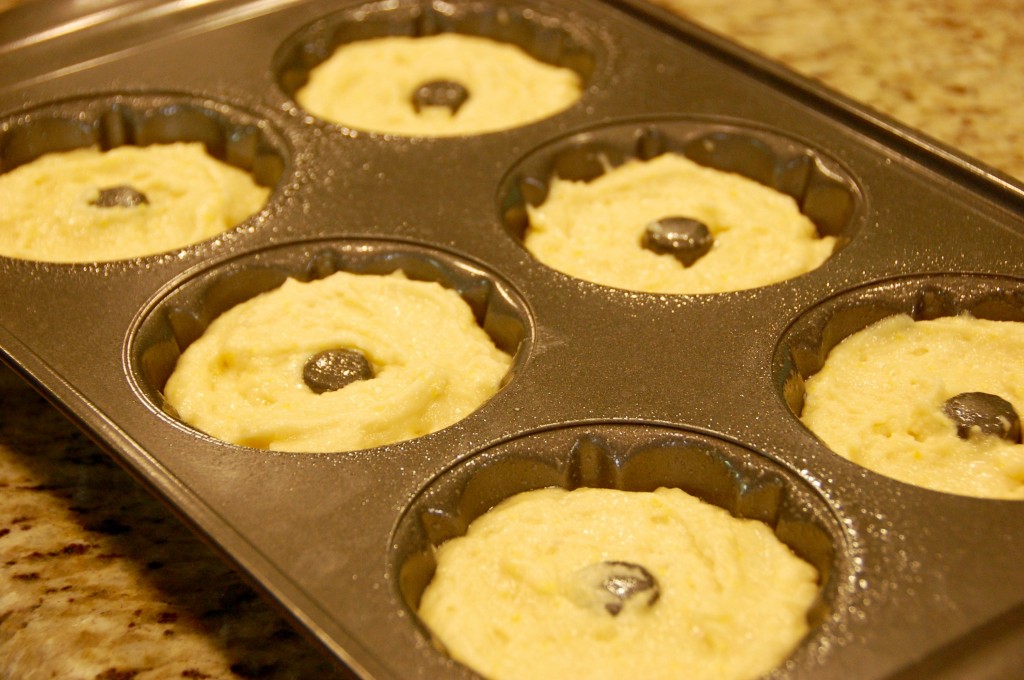 7.  For a regular bundt pan, bake for approximately 1 hour, until done.  If using a mini-bundt pan and a 9-inch round cake pan (instead of the standard bundt), bake 25-30 minutes until done.  Cool in pan 5 minutes before inverting onto a serving platter.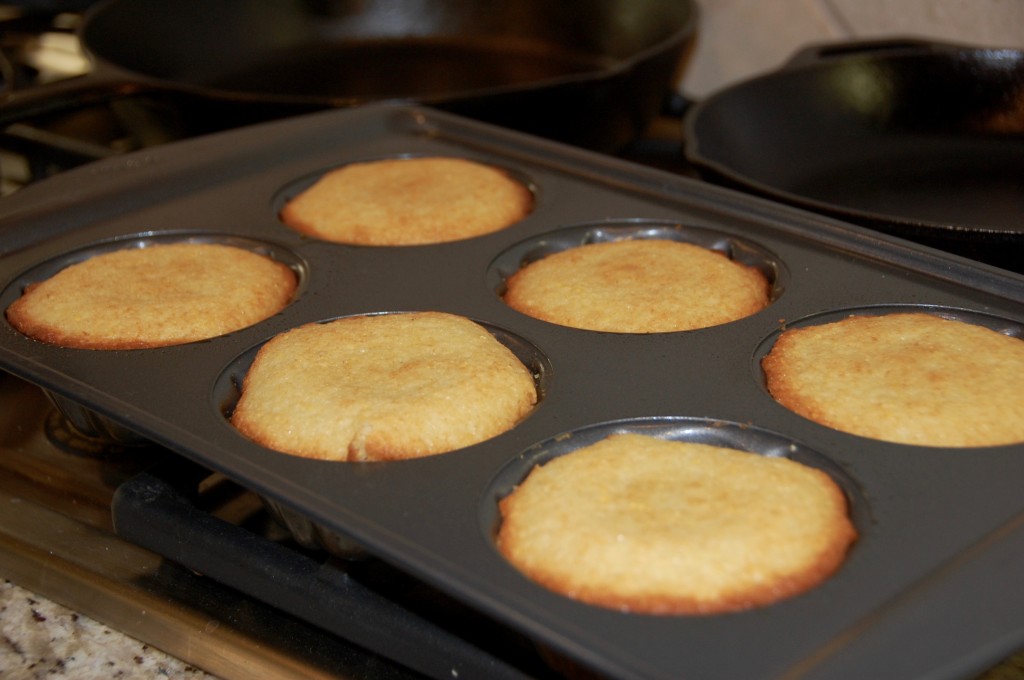 8.  To make the lemon glaze, mix sugar into the lemon juice.  The sugar crystals will not fully dissolve.  Drizzle lemon glaze onto the hot cake with a spoon, a little at a time.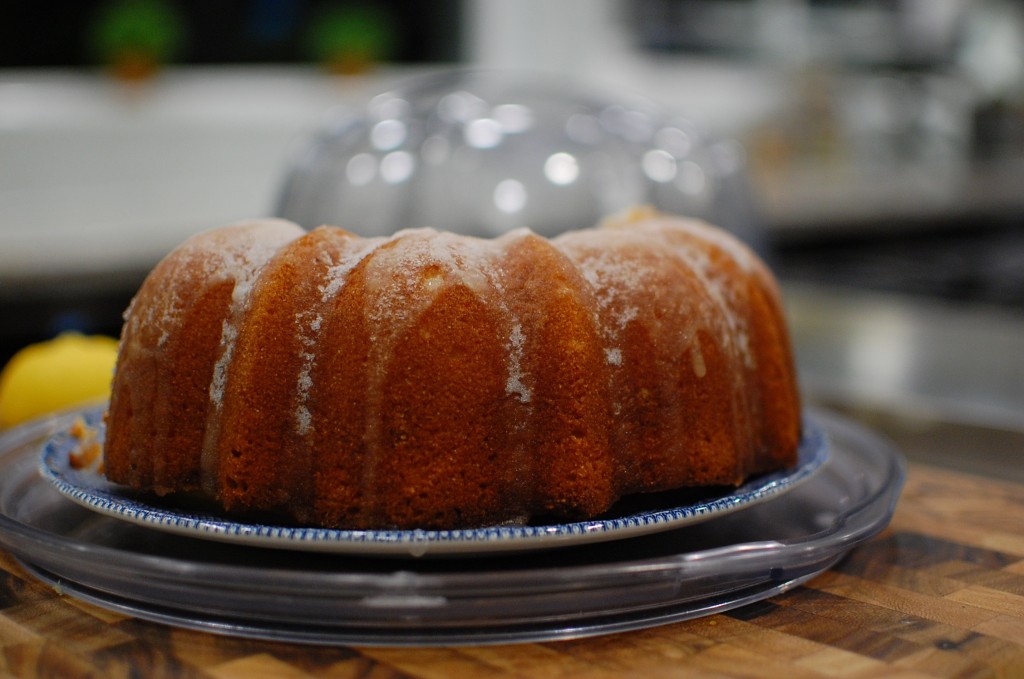 9.  Serve when the cake has cooled to room temperature.