So after making a large dark chocolate sheet cake with chocolate ganache frosting a few days ago… I found myself with about 1 – 1 1/2 c. of leftover ganache taking up space in the refrigerator.  What was I going to do with it?  Sure, I could make some cupcakes and use the ganache as frosting… but that seemed so redundant and boring!
Well, this morning, I was browsing the aisles at the grocery store and I passed by some packages of ladyfingers.  At that moment, a lightbulb went off in my head and I grabbed one package, then made one quick stop in the dairy section to grab a package of cream cheese.  Why not make Chocolate Tiramisu?  Sure this is not an authentic Italian version of Tiramisu… but my goal here was to use up leftovers, and make something simple and easy.
Chocolate Tiramisu:
1 – 1 1/2 c. leftover chocolate ganache
1 (8 oz) block cream cheese
1 package of lady fingers
approx 1/2 c. rum (or your favorite liqueur)
approx 1/2 c. espresso
1.  Using an electric hand-mixer, whip the ganache with the cream cheese until light and fluffy.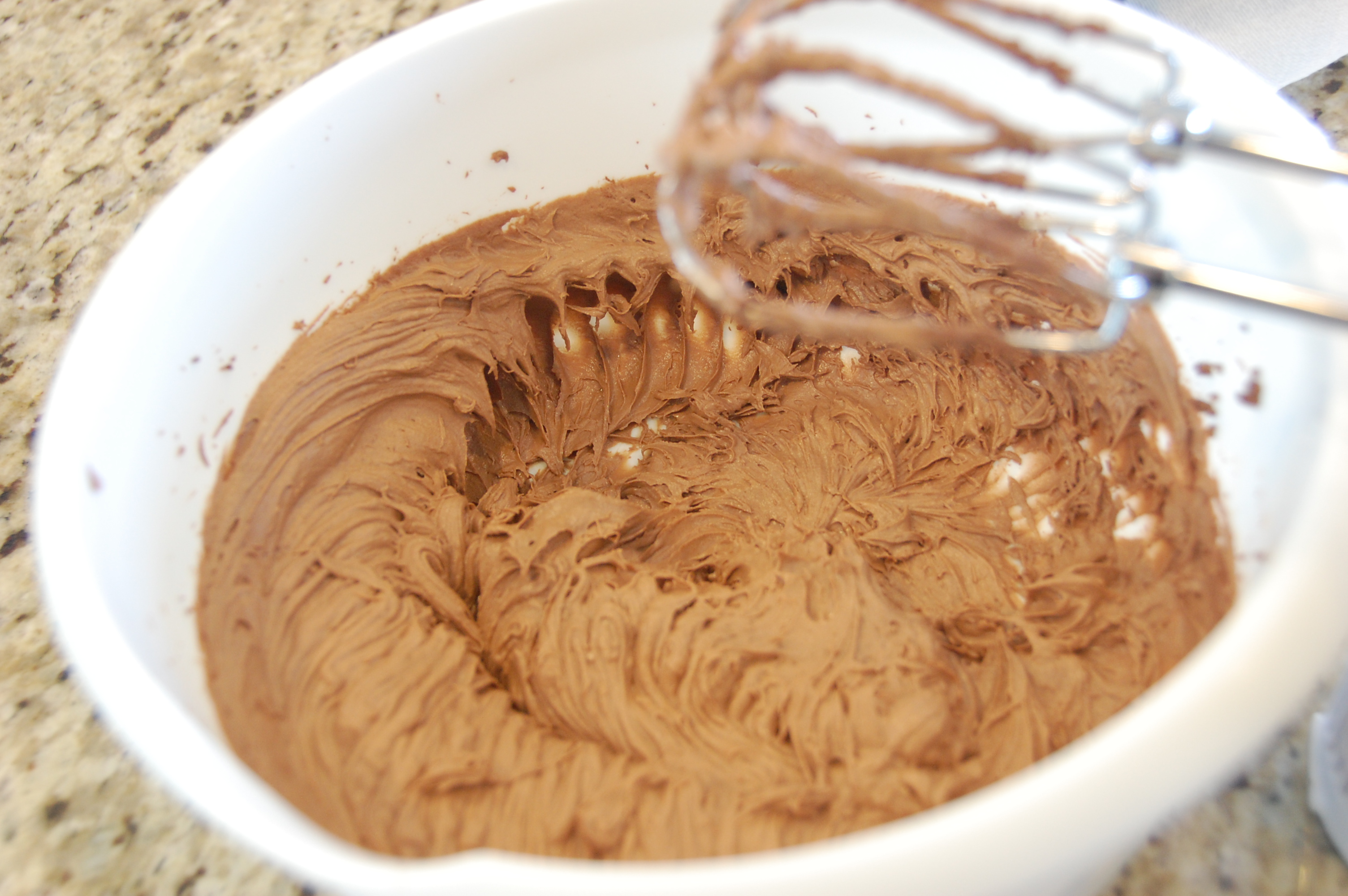 2.  In a glass dish, lay out two rows of lady fingers, cut side up.  Using a pastry brush, soak the ladyfingers with about half the rum.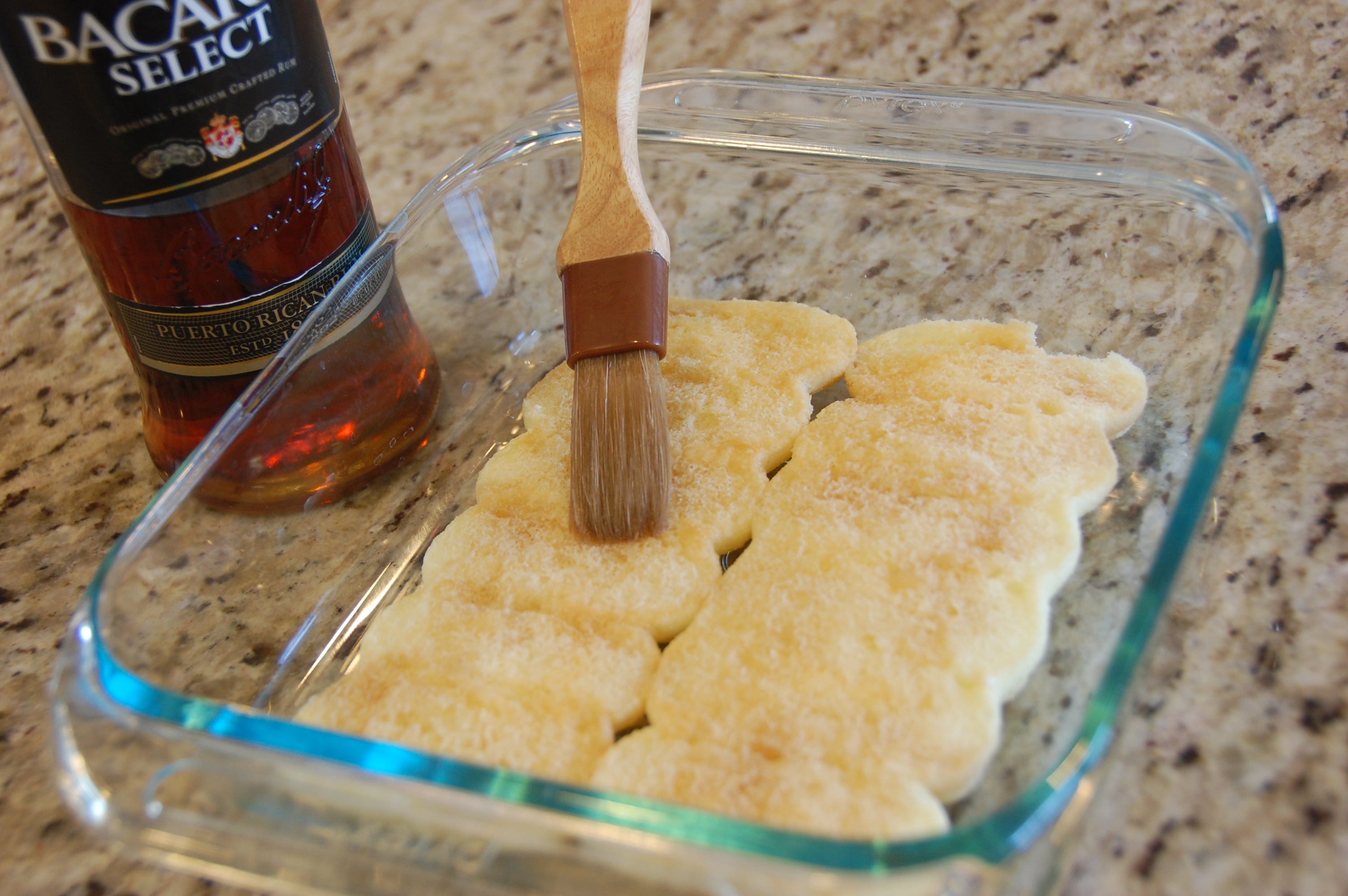 3.  Repeat with half the espresso (or use double strength coffee).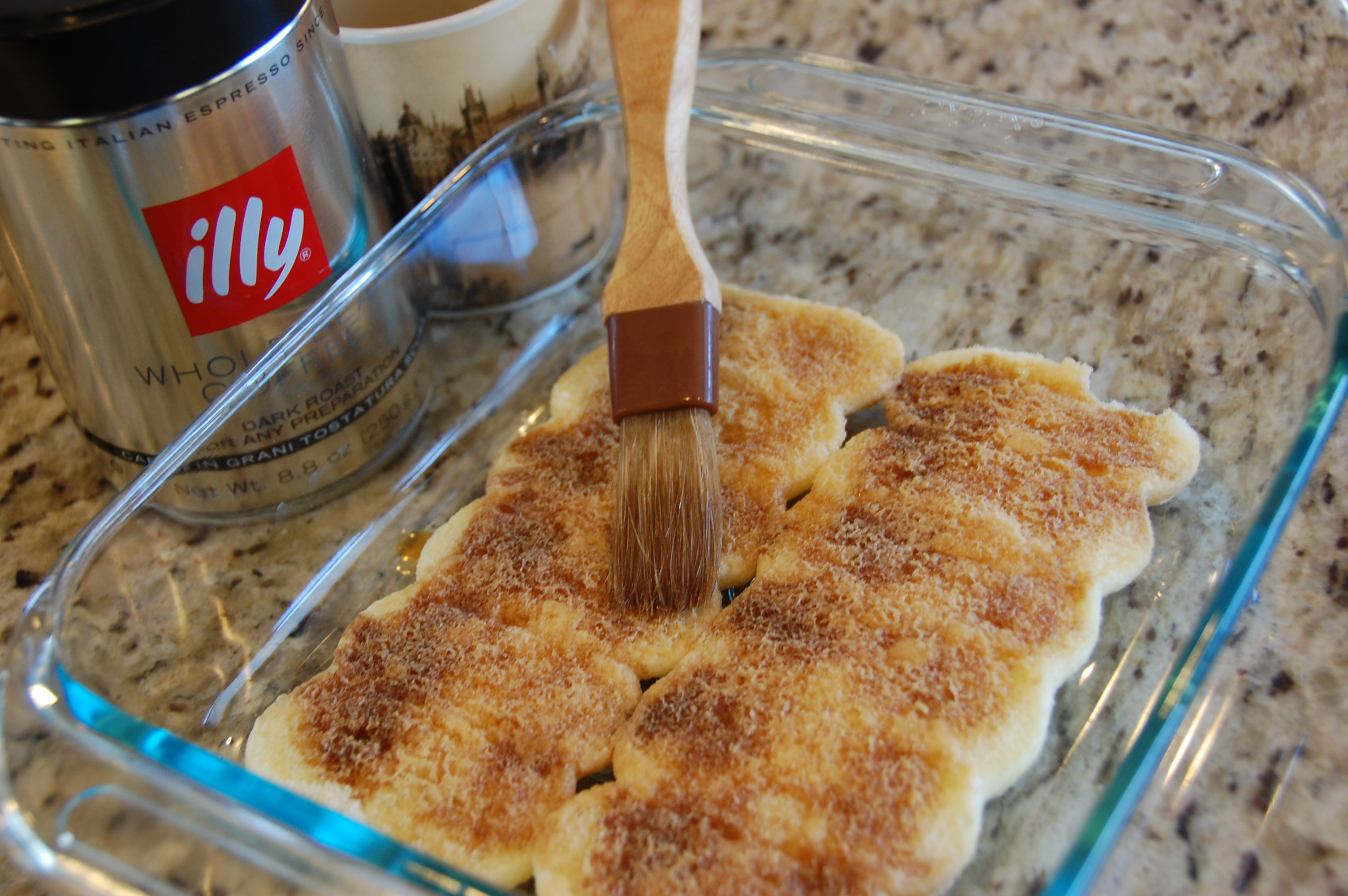 4.  Spread about 1/3 the ganache/cream cheese mixture over the lady fingers.  (It is easier to do this if you put the mixture into a piping bag – or use a sturdy zip-lock bag with the corner snipped off.)
5.  Add the second layer of lady fingers, and repeat steps 2-4.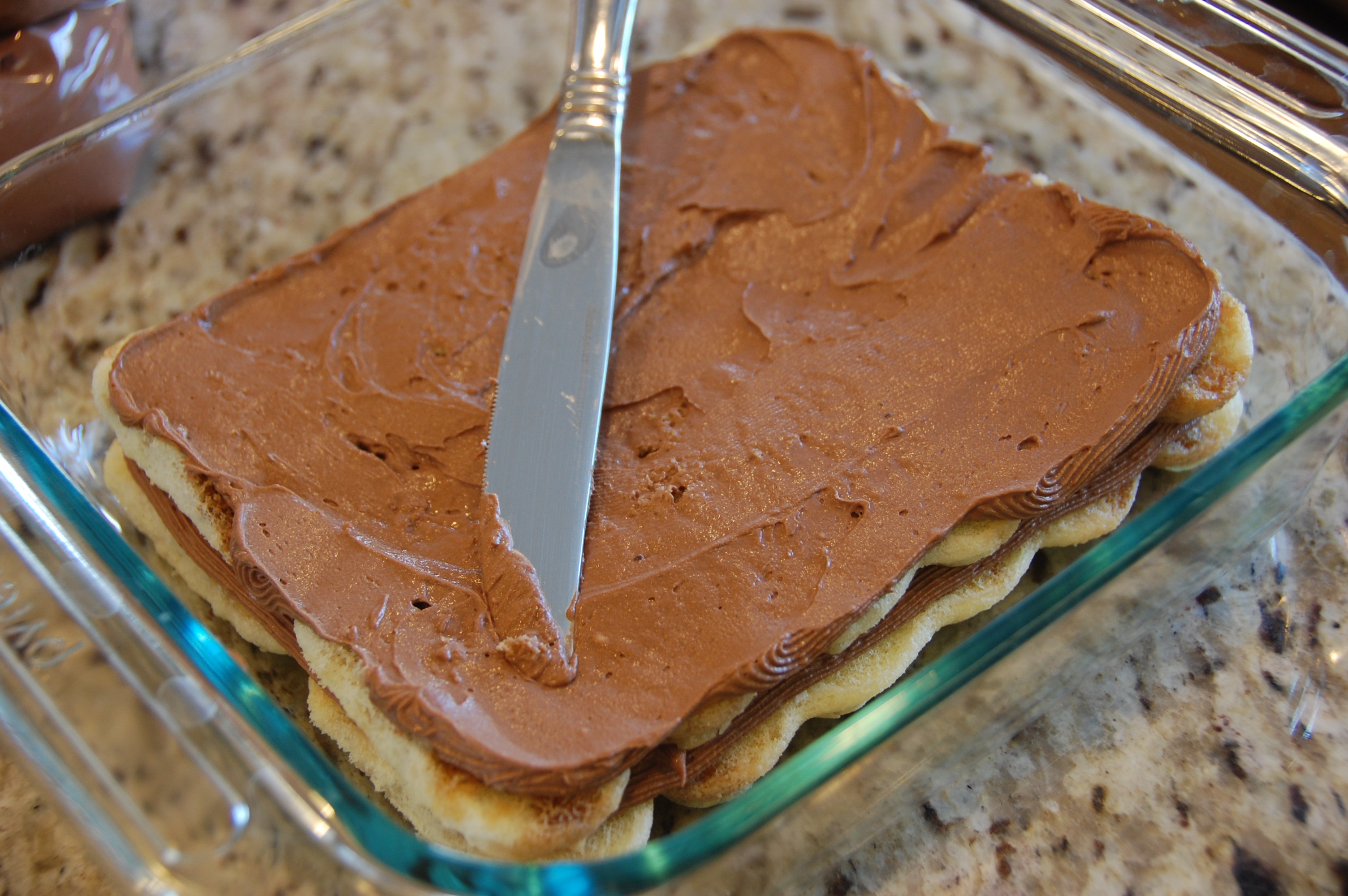 6.  For a final decorative touch, pipe the remaining 1/3 of the ganache mixture over the top in a decorative pattern.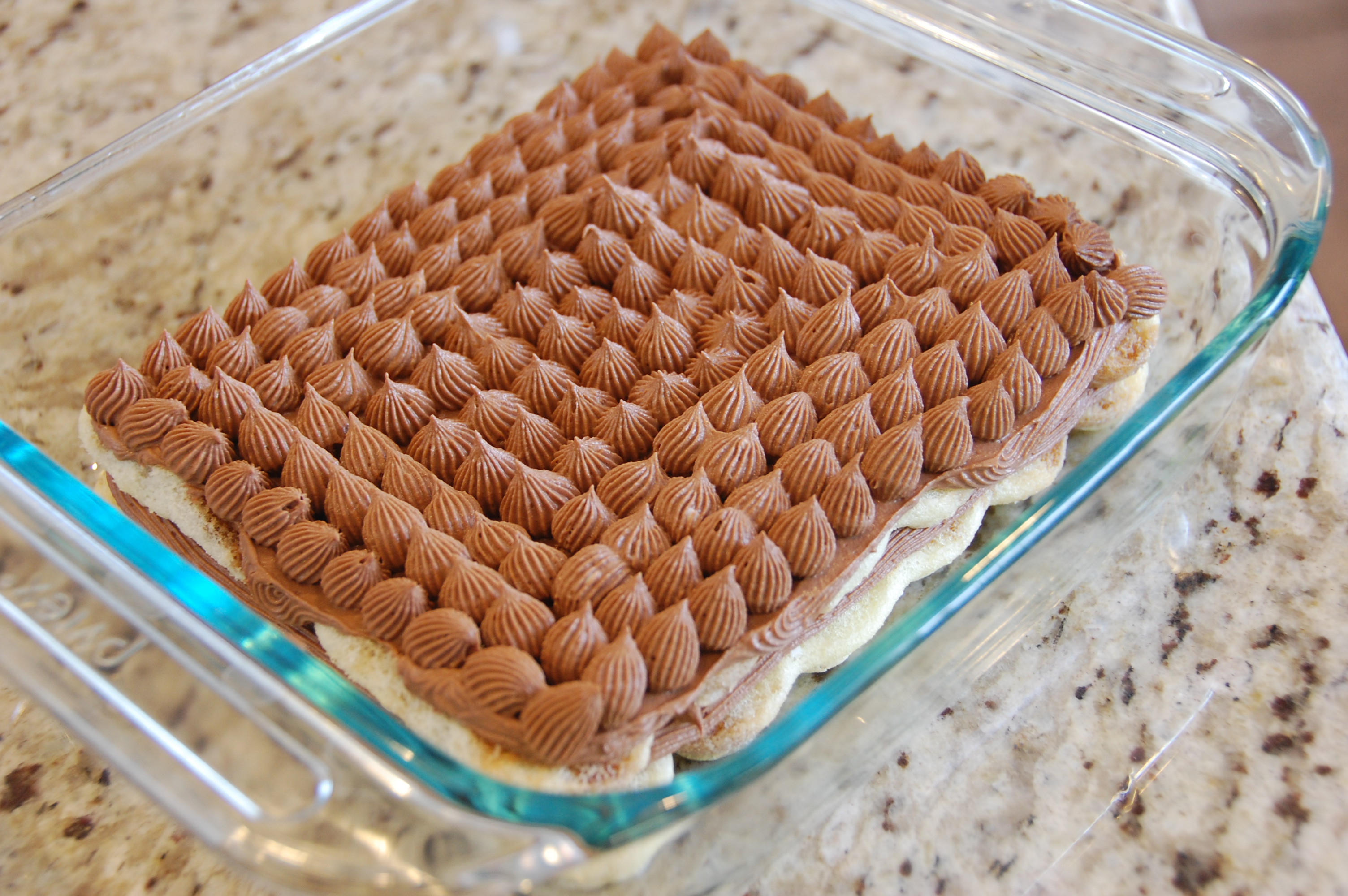 7.  Chill in the refrigerator for several hours before serving.  This recipe yields 4-6 servings.