Up until about 2 weeks ago, I had never heard of Nanaimo Bars.  When I heard the name, my mind conjured up the taste of chocolate ice cream Eskimo Bars.. but Nanaimo Bars are nothing like that.  What are they exactly?
A Nanaimo Bar is a 3-layered bar cookie, originating from the city of Nanaimo, in British Columbia, Canada.  The bottom crust is a chocolate crumb layer, followed by a custard like buttercream, and finished off with a melted chocolate topping.  Apparently, this wonderful cookie has been around since the 1950′s… but it's so good, that the Canadians didn't want to let their delicious secret out!  I stumbled upon a mention of Nanaimo Bars online, and I was intrigued.  I'm always up for trying something new, and these cookies do not disappoint!
The original recipe I found called for sweetened shredded coconut – but it almost seemed like that would be too sweet, so I used fresh grated coconut (unsweetened) instead.  Feel free to use regular sweetened coconut from the grocery store if you like.  Also, the original recipe called for walnuts or pecans in the bottom crust (about 1/2 c. chopped), but I left them out.  If you have any trouble finding custard powder, you can probably substitute 2 T. instant vanilla pudding mix.  Believe it or not, I found this can of Custard Powder at the 99 cent store – and I have yet to find it at the regular grocery store.  However, I have seen custard powder for sale at Cost Plus World Market in their "British" Section.
Nanaimo Bars: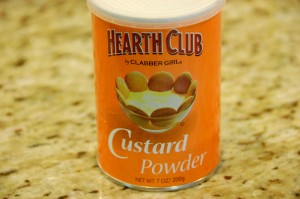 Layer 1:
1/2 c. unsalted butter
1/4 c. sugar
5 T. unsweetened cocoa powder
1 egg, beaten
1 3/4 c. graham cracker crumbs
3/4 c. shredded coconut
Layer 2:
1/2 c. unsalted butter
3 T. half & half
2 T. custard powder
1 1/2 c. powdered sugar
Layer 3:
4 oz. semisweet chocolate chips (about 3/4 c.)
1 T. butter
1.  Line an 8″ X 8″ pyrex pan with foil.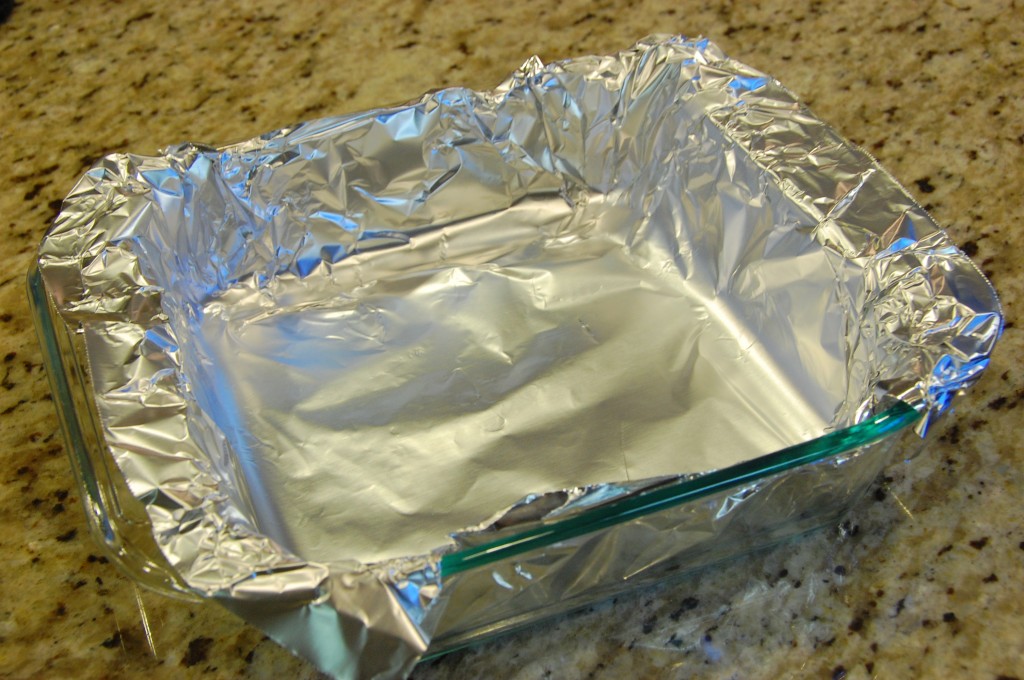 2.  Crush graham crackers in a ziploc bag with a rolling pin.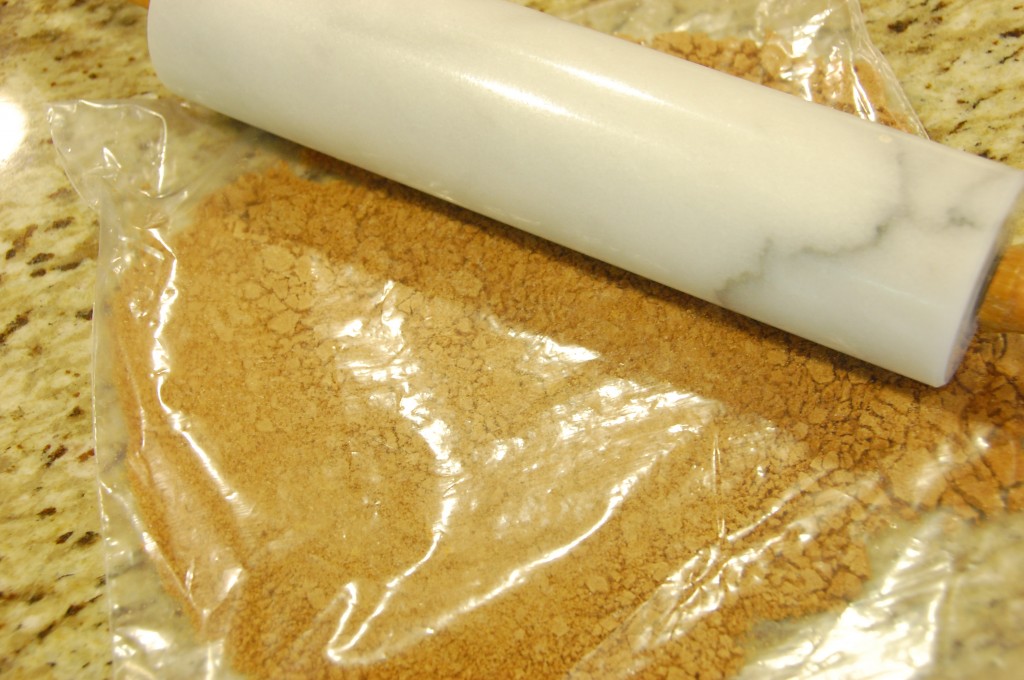 3.  Melt butter, sugar, and cocoa powder in a saucepan on low.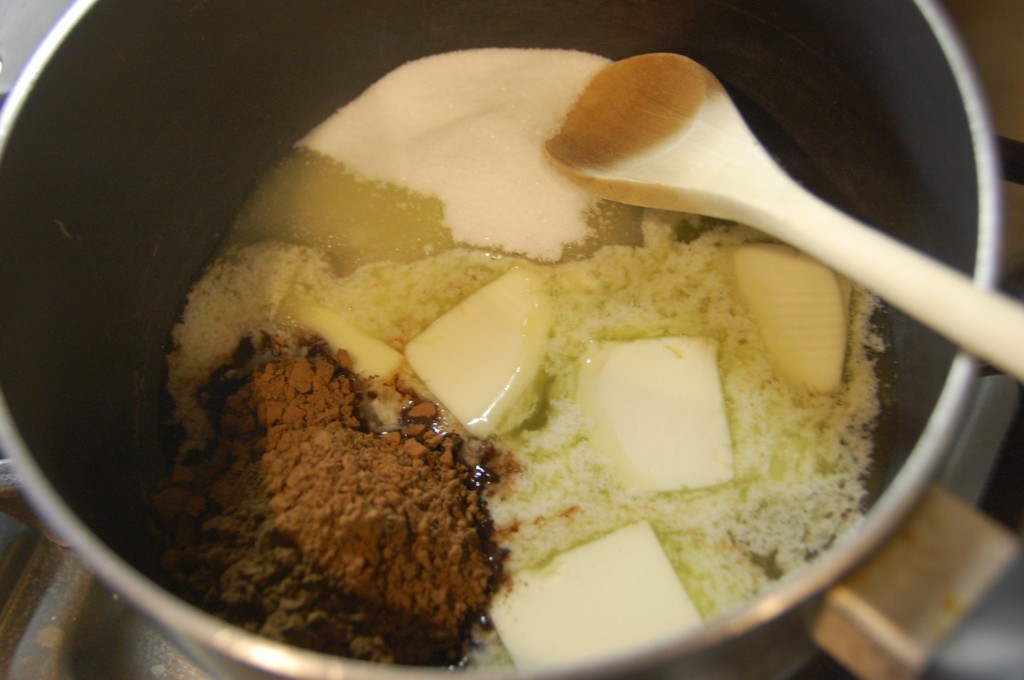 4.  Slowly mix in the beaten egg, while continuing to whisk.  Cook over low for about 2 minutes.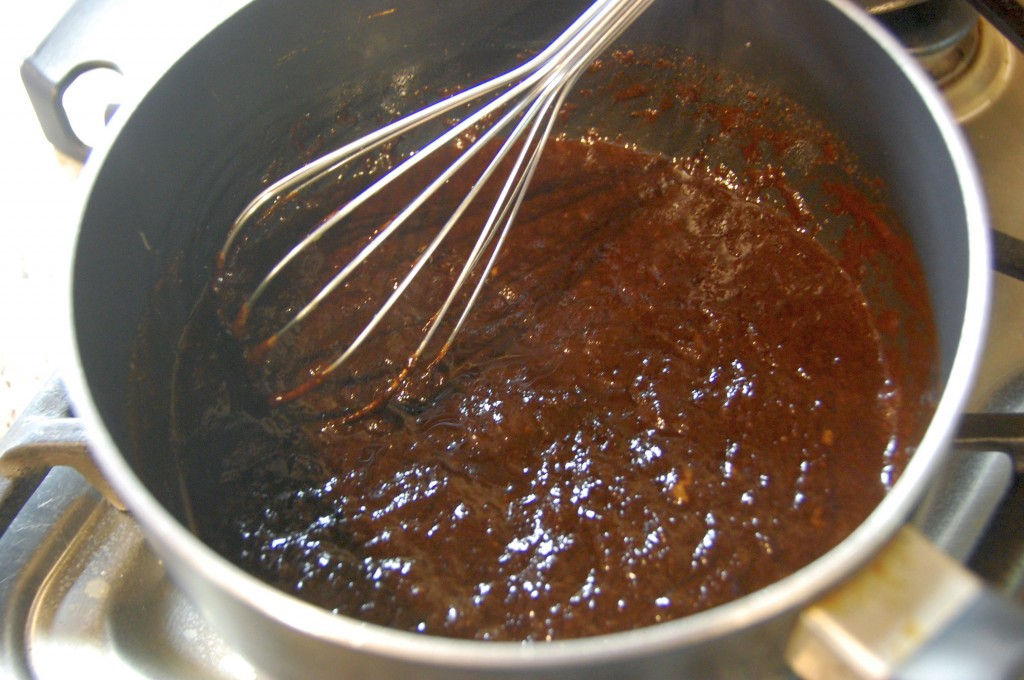 5.  Mix the graham cracker crumbs and coconut into the chocolate mixture.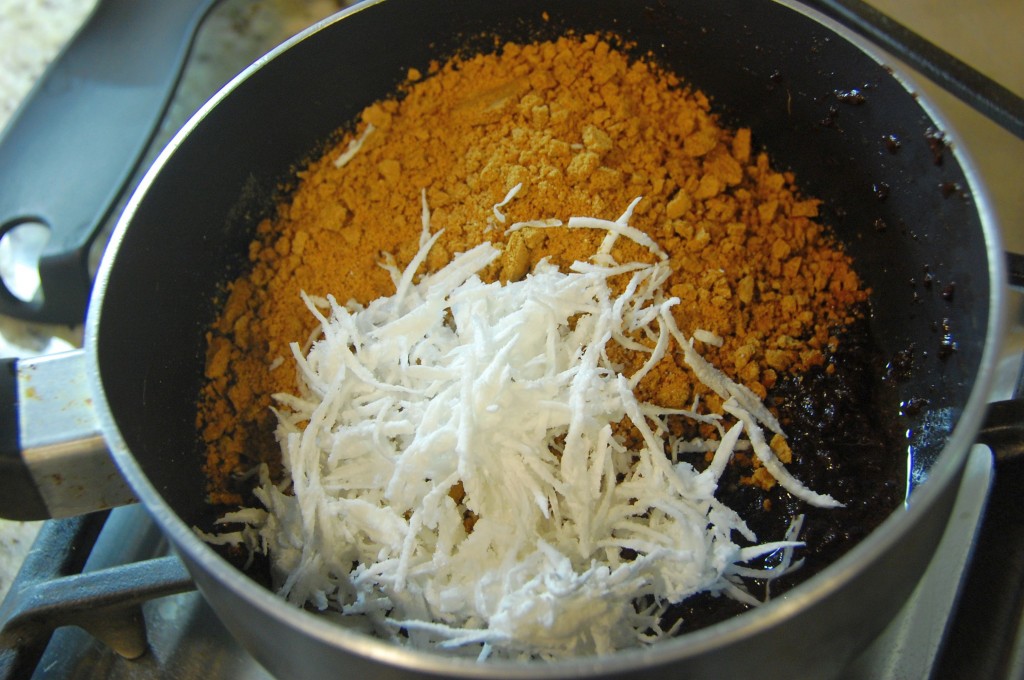 6.  Press the mixture in the bottom of the foil lined baking pan.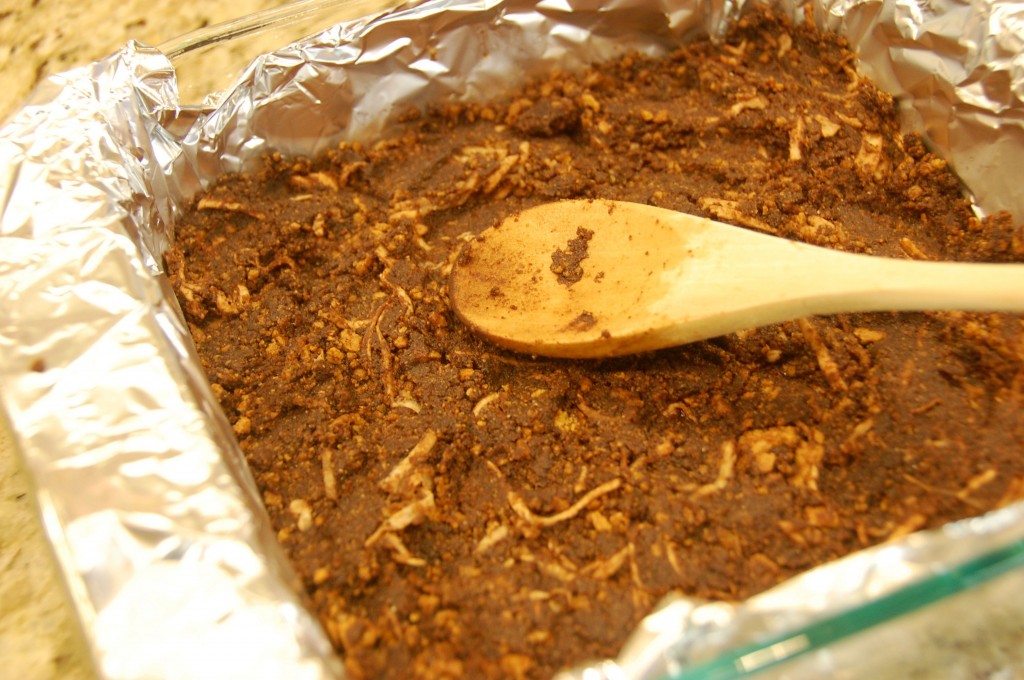 7.  Cream the butter, half & half, and custard powder (for layer 2) until light and fluffy.  Beat in the powdered sugar (on low at first, then turn up the speed).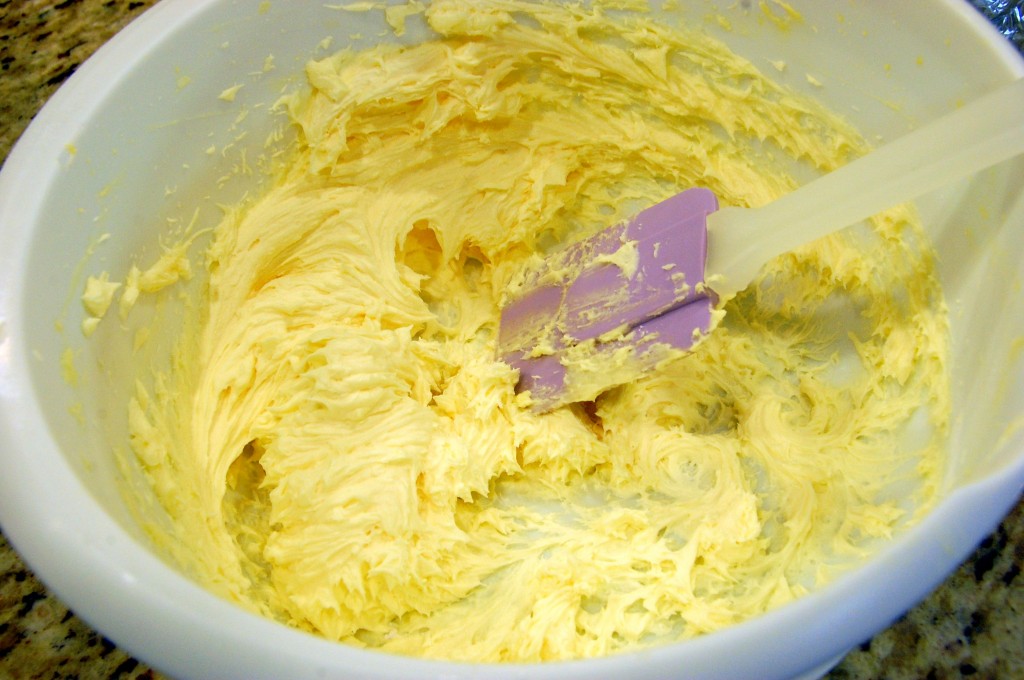 8.  Spread the buttercream over the graham layer.  Chill in the refrigerator.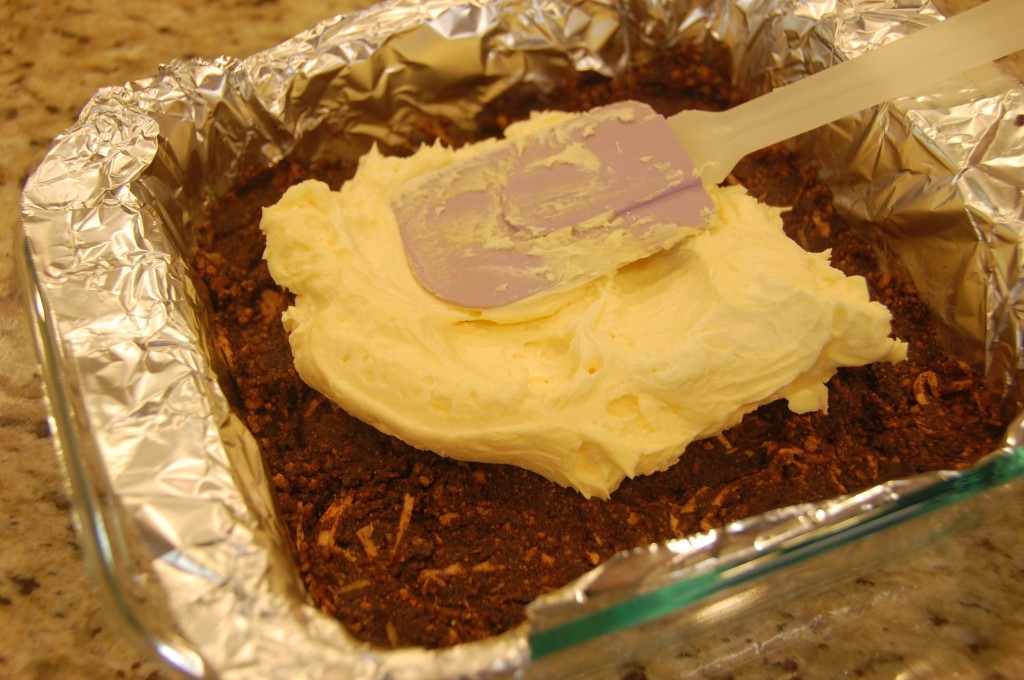 9.  Melt the chocolate and butter at 50% power in the microwave for 2-3 minutes, stirring every 30 seconds.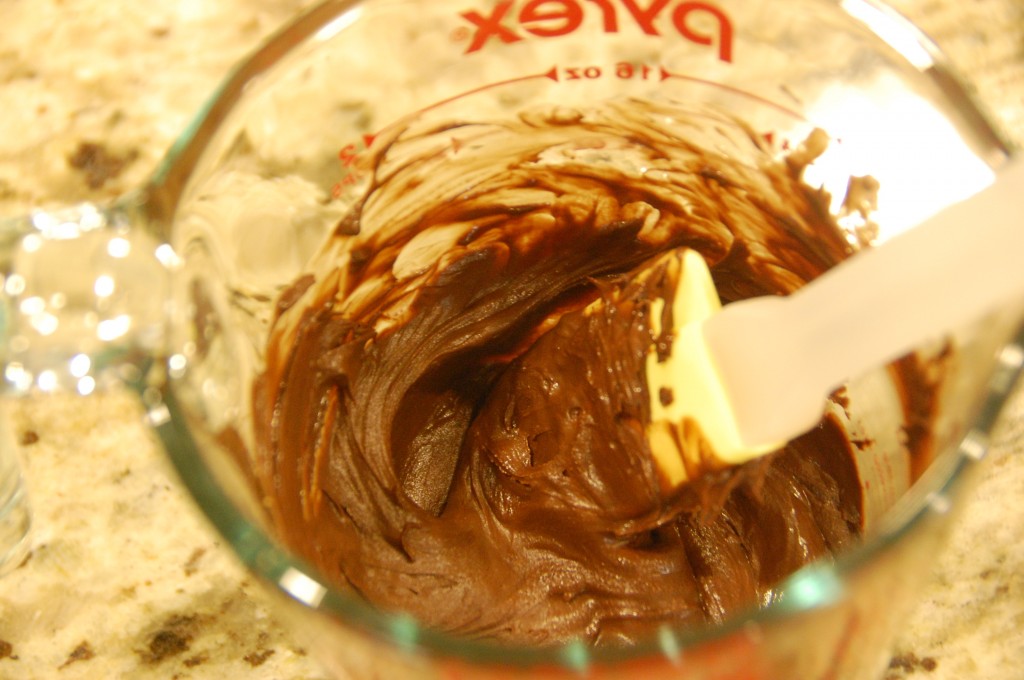 10.  Spread the chocolate over the chilled buttercream layer.  Top with chocolate sprinkles if desired.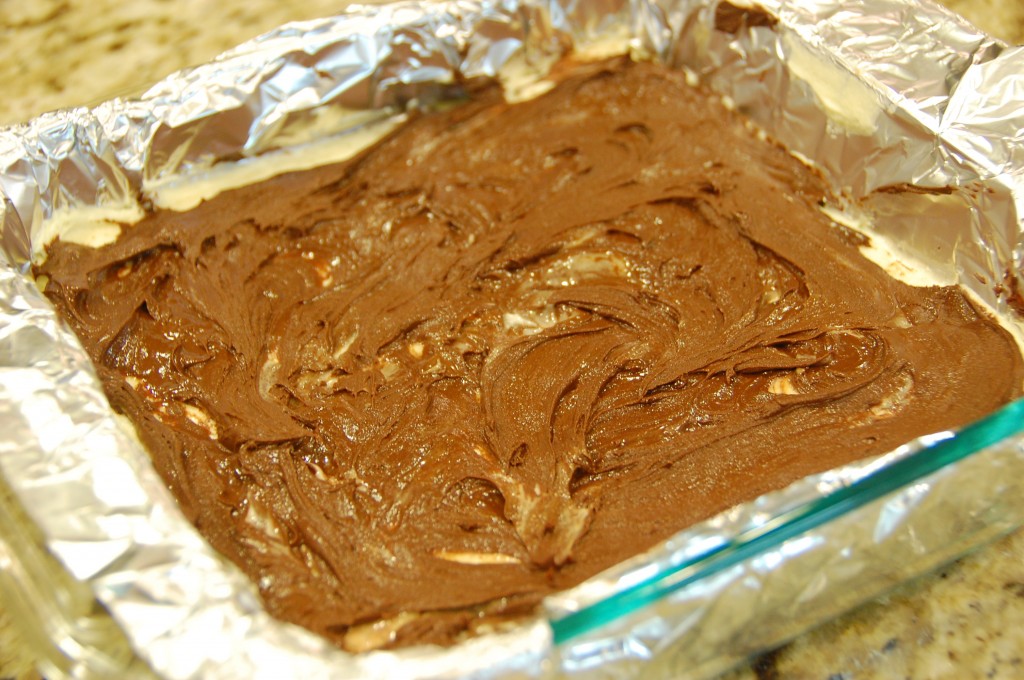 11.  Chill until firm.  Cut into 16 squares.