Salty and sweet… sometimes the two go together amazingly!  When I was a kid, I remember dipping hot McDonald's french fries into my chocolate milkshake – yum!  People used to look at me strangely when I did that, but it didn't matter…
These cookies are one of my favorites – salty and sweet, with just a little bit of crunch.  And if you eat them straight out of the oven, they are also soft, warm, and gooey on top of that!
You can use about 2 snack sized bags of Lay's Potato chips (or any regular potato chip) – or about 1 c. crushed chips.  Don't forget to flatten the cookie balls before baking with the bottom of a glass or your fingers.
Potato Chip Chocolate Chip cookies: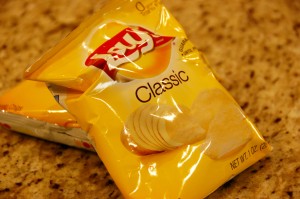 1/2 c. unsalted butter
1/2 c. sugar
1/2 c. brown sugar
1 egg
1 1/2 tsp. vanilla
1/2 tsp. salt
1 3/4 c. flour
1/2 tsp. baking soda
1 c. semi-sweet chocolate chips
2 oz. potato chips (about 1 c. crushed)
1.  Preheat the oven to 350 degrees.  Crush the potato chips.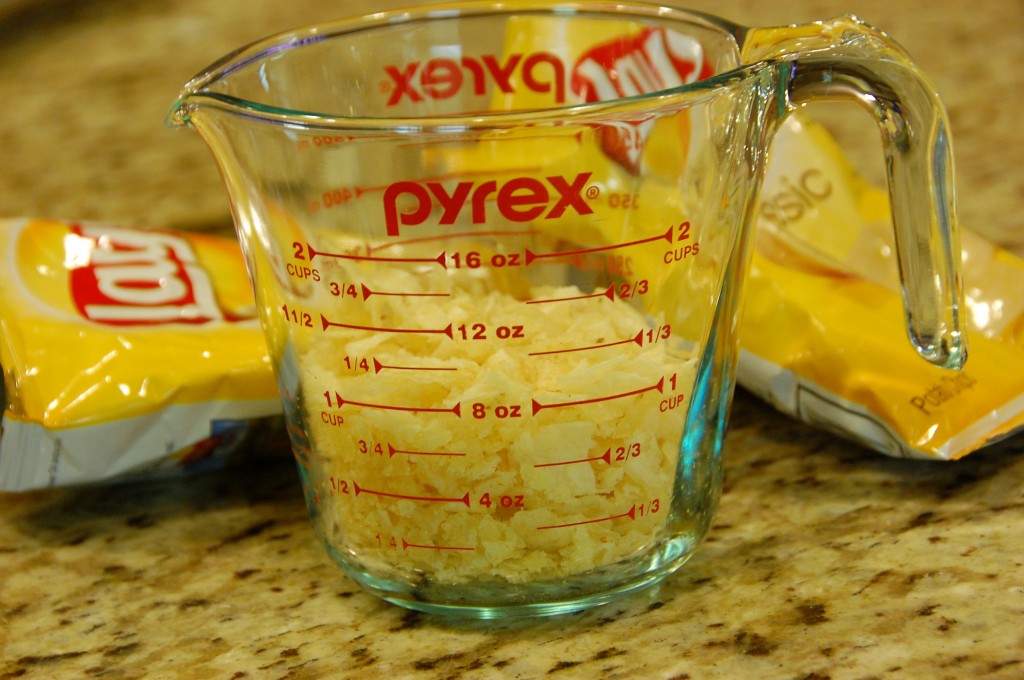 2.  Cream the butter and sugars.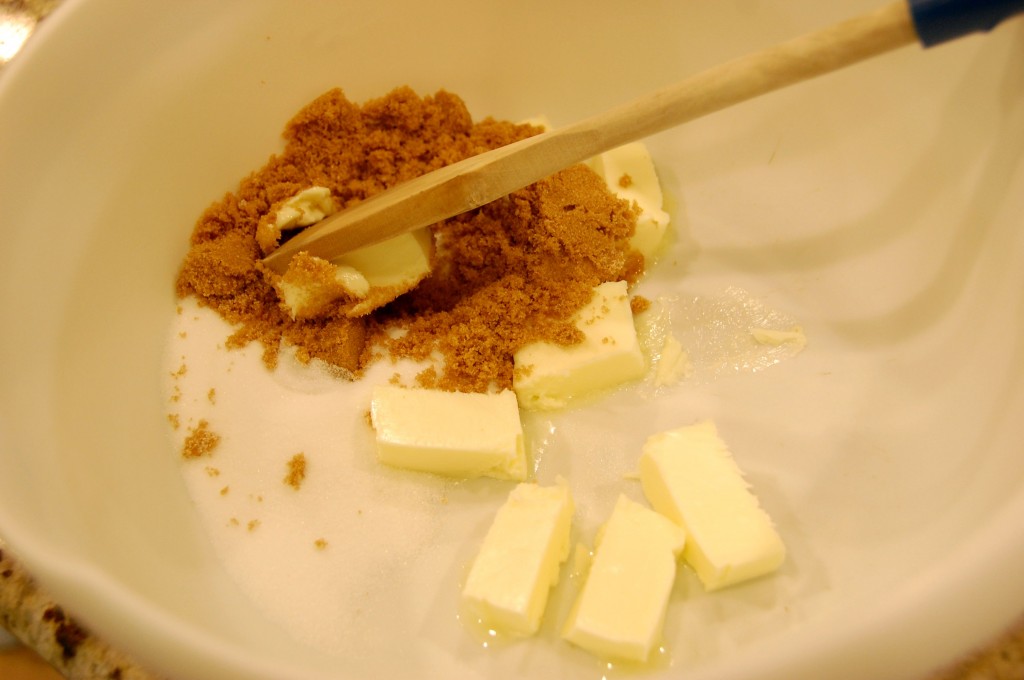 3.  Add the egg and vanilla.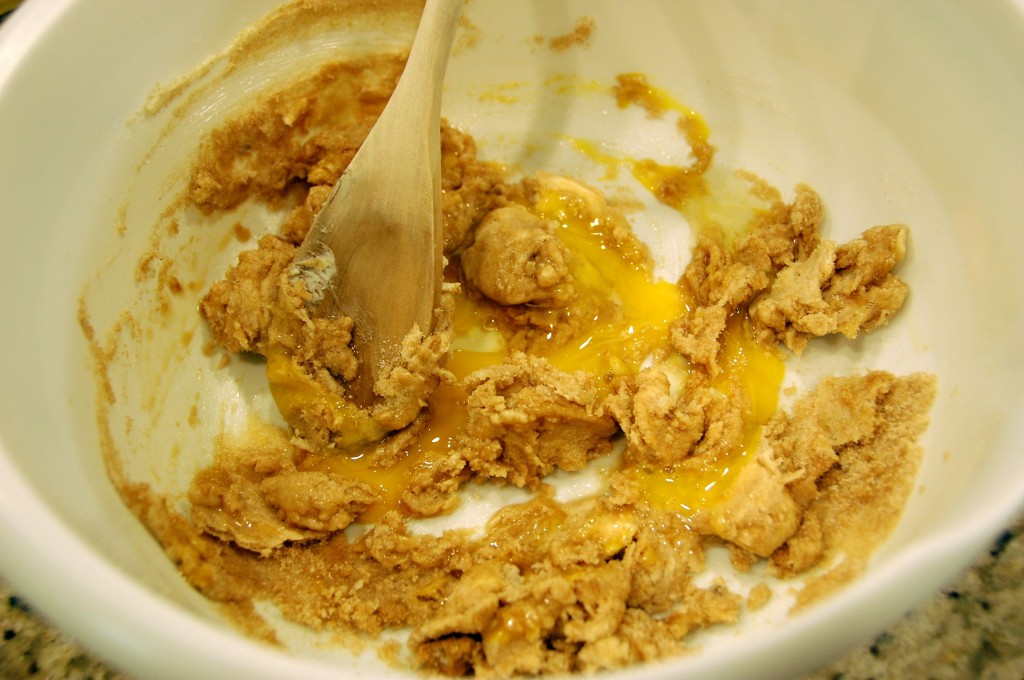 4.  Sift the flour, baking soda, and salt.  Mix into the butter mixture.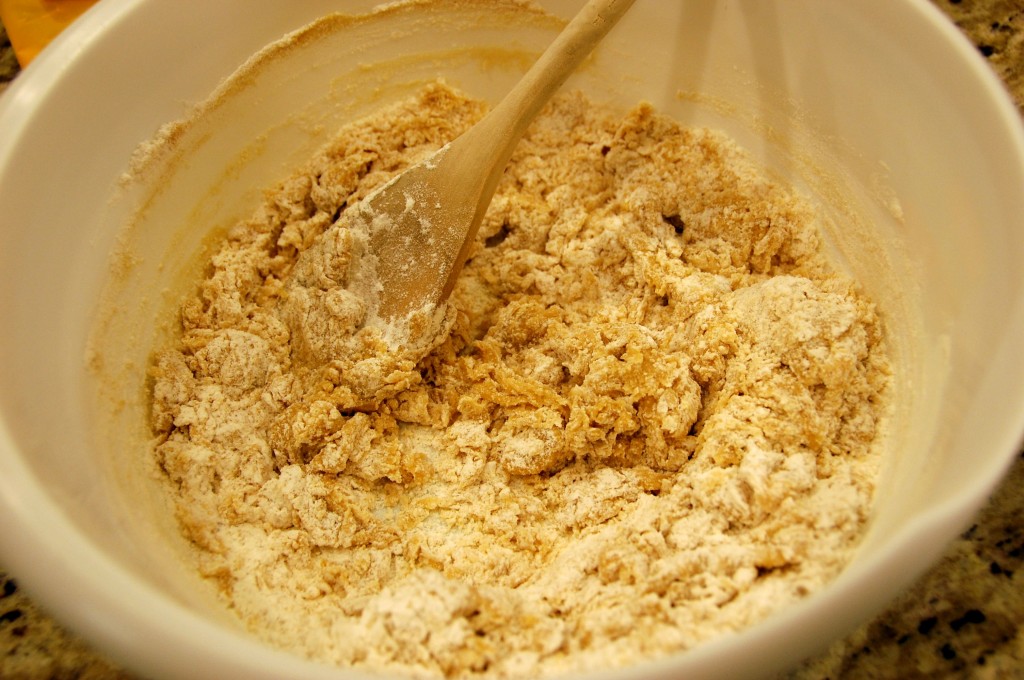 5.  Stir in the chocolate chips and crushed potato chips.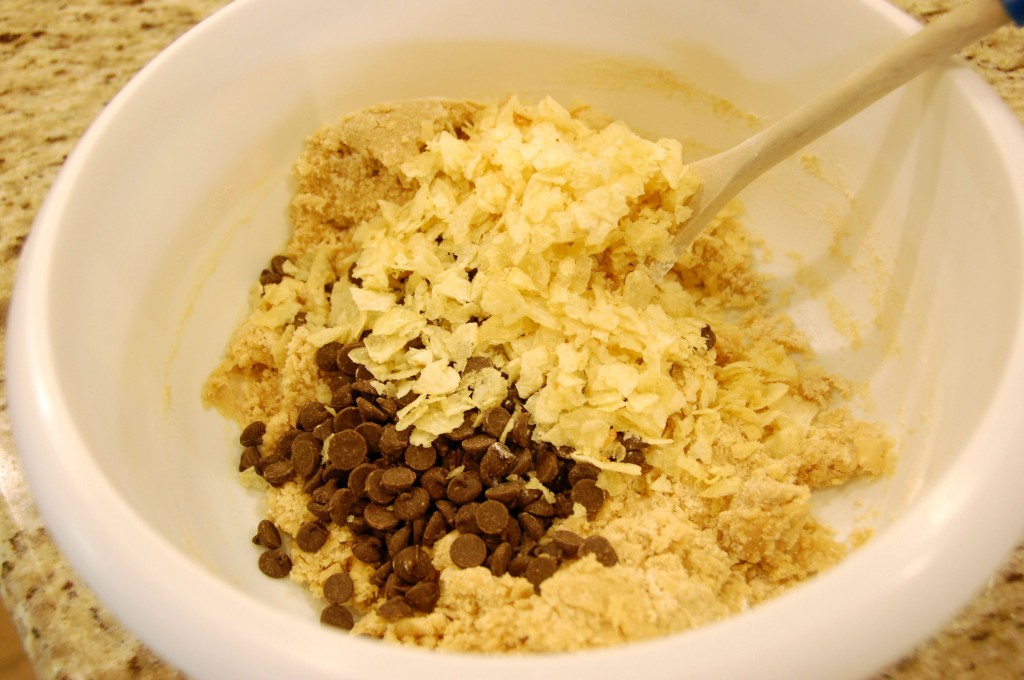 6.  Scoop 1 1/2 inch balls onto two cookie sheets.  (You will get about 20).   Bake at 350 degrees for 8-10 minutes.  (Flatten the dough before baking).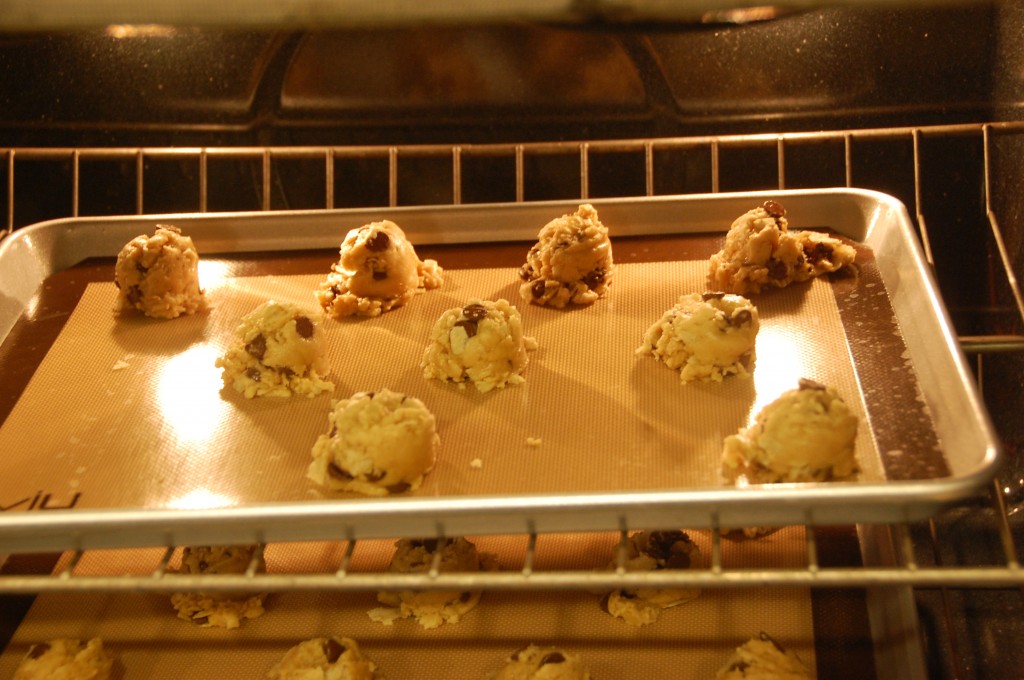 8.  Very carefully remove from the pan and cool on a wire rack or paper towels.