Shabu shabu (Japanese hot pot) is one of my favorite ways to eat beef.  The key is to get beef sliced thin enough… Japanese markets often have Shabu Shabu sliced beef for sale.  You can also find thin sliced meat at Korean and Chinese markets.  If you have a home slicer, it helps if the beef is partially frozen before attempting to slice.
To eat shabu shabu at home, you also need some kind of hot pot – an electric hot plate of some sort you can set up in the center of the table.  In restaurants, everyone gets their own individual hot pot, but at home it's much easier to eat family style – out of one large communal pot.
Most people eat Shabu shabu with both ponzu (citrus/vinegar based) and goma (sesame seed based) sauces.  I'm not a big fan of the goma sauce, so I usually make a larger volume of ponzu sauce.  Most Japanese markets sell bottled goma and ponzu sauces… but I like mixing my own since I can make it extra citrus-y.  Traditional ponzu sauce uses the juice of the "yuzu" (Japanese citron).  Real yuzu juice tastes like a combination of grapefruit and mandarin orange – but sour, like a lemon.  I usually just use lemon juice in the place of yuzu – it's not 100% traditional, but tastes almost the same in the finished product.
Shabu Shabu (2 servings):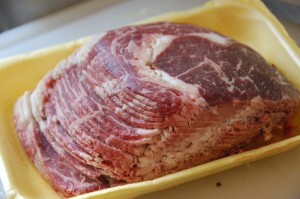 1 lb. beef rib eye, sliced thin
1/2 block tofu
6-8 leaves napa cabbage
2 c. udon noodles
6 shitake mushrooms
1/2 package dashi-no-moto
Ponzu sauce: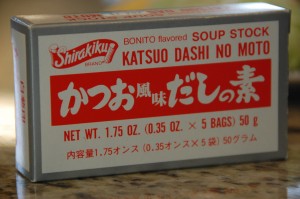 1/4 c. Memmi Japanese noodle soup base
2 T. lemon juice
1/4 c. Japanese rice vinegar
1.  Slice the tofu and cabbage into bite-sized pieces.  Arrange on individual platters with the noodles and mushrooms.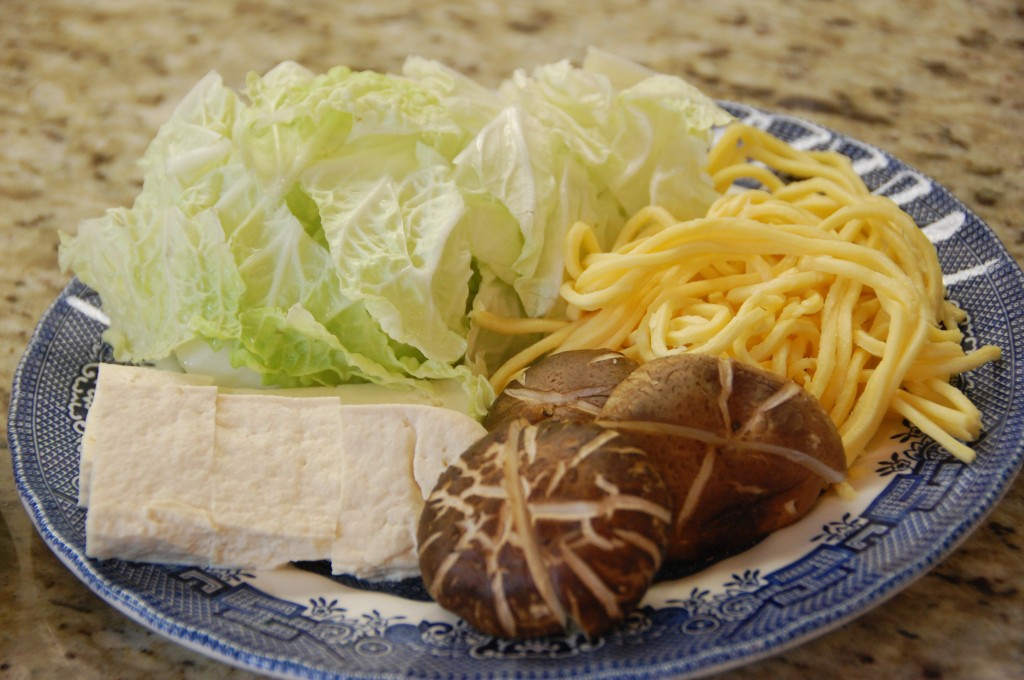 2.  Arrange the thin sliced beef rib eye on individual plates.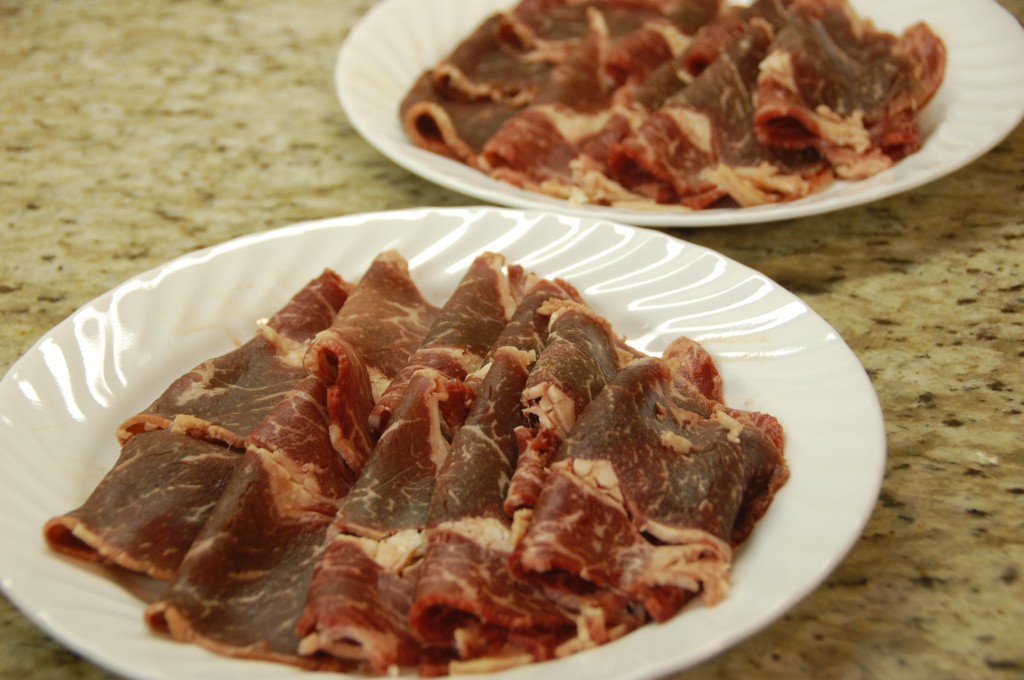 3.  Mix the Ponzu sauce ingredients together.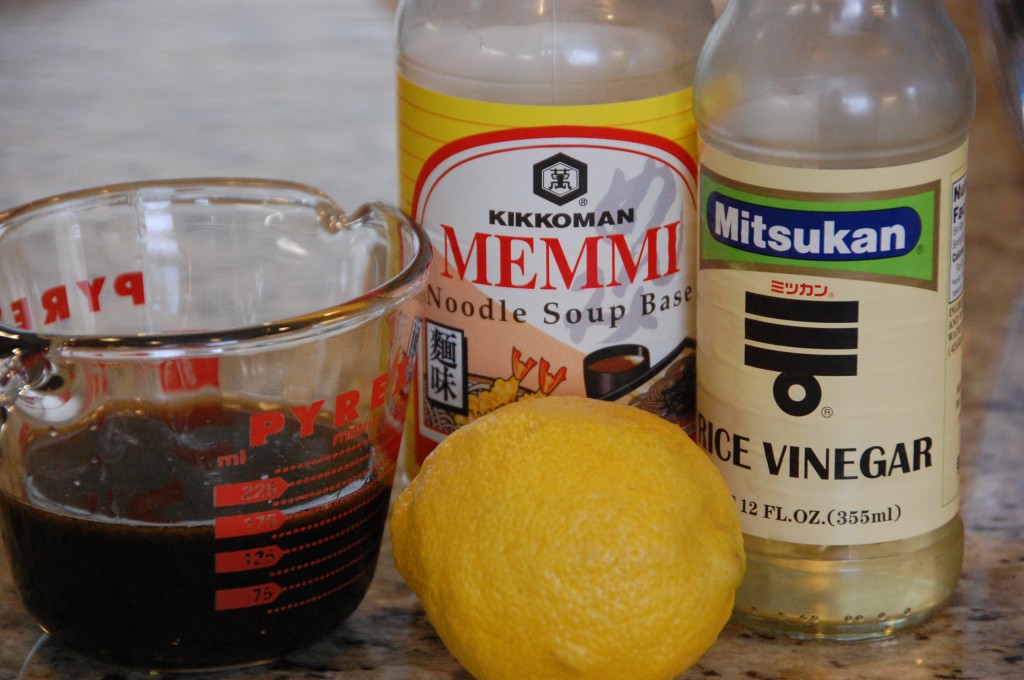 4.  Set up a hot plate with a pot.  Add water and the instant powdered dashi, bring to a boil.  Then turn down to a simmer.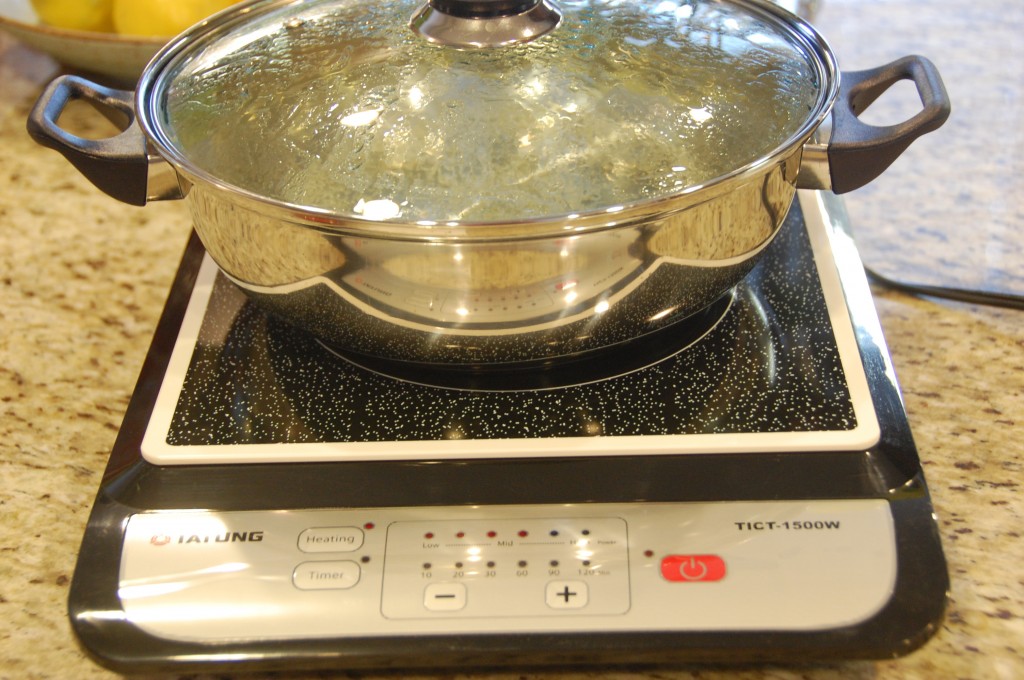 5.  Eat the shabu shabu with a side of steamed rice!  Start by dipping pieces of the beef into the broth for several seconds, swishing around until cooked.  Dip in sauce.  Continue with the veggies, noodles, and tofu.  (Occasionally skim the top with a spoon or sieve).