Blood oranges are amazing fruits… orange colored peel, with red/orange vesicles within the endocarp.  I received a generous gift of some lovely homegrown blood oranges, and immediately thought they would be perfect for an adaptation of Ina Garten's amazing Lemon Yogurt Cake.
This cake did not disappoint, and makes a wonderful gift.  You can divide one recipe to make 3 mini loaves – bake about 30-35 minutes for mini loaves.  I usually double the recipe and make two large loaves at a time.  (You can substitute regular oranges if you can't find blood oranges – but the glaze will be light orange instead of pink.)
Blood Orange Cake: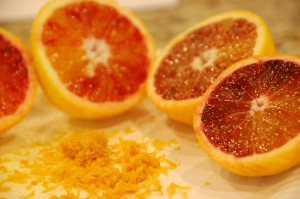 1 1/2 cups flour
2 tsp. baking powder
1/2 tsp. salt
1 c. plain yogurt
1 c. sugar
3 eggs
2 blood oranges
1/2 tsp. orange extract
1/2 cup canola oil
Blood Orange Syrup:
1/3 c. blood orange juice
1/3 c. sugar
Blood Orange Glaze:
1 c. powdered sugar
2 T. blood orange juice
1.  Preheat oven to 350 degrees.  Spray a loaf pan with non-stick spray.  Sift the flour, baking powder, and salt.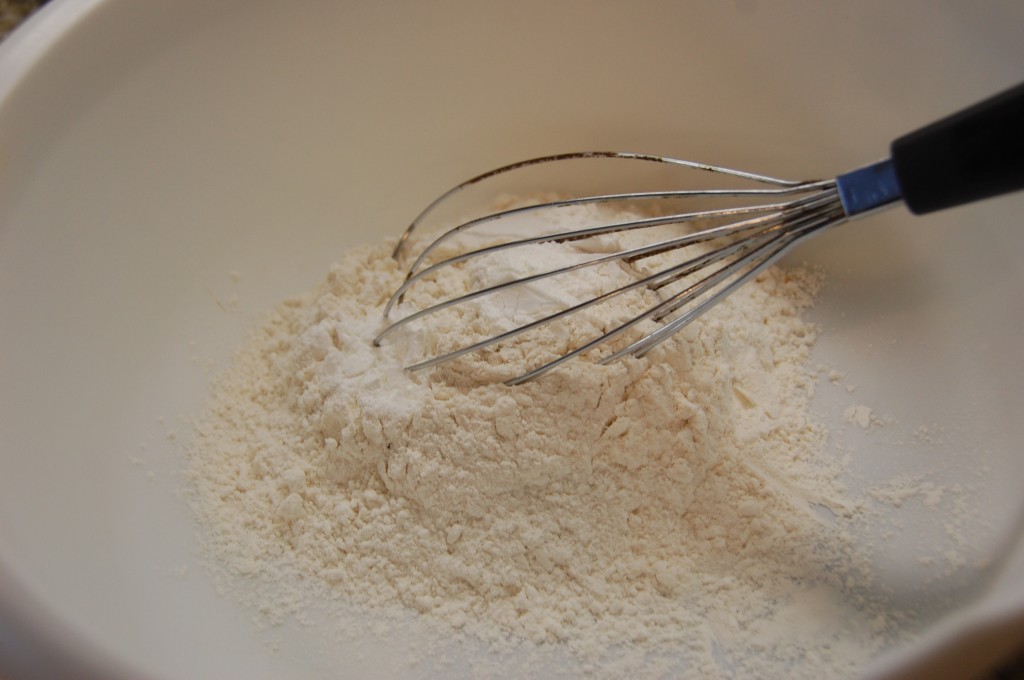 2.  Zest and juice the two blood oranges.  Reserve the juice for the syrup and glaze.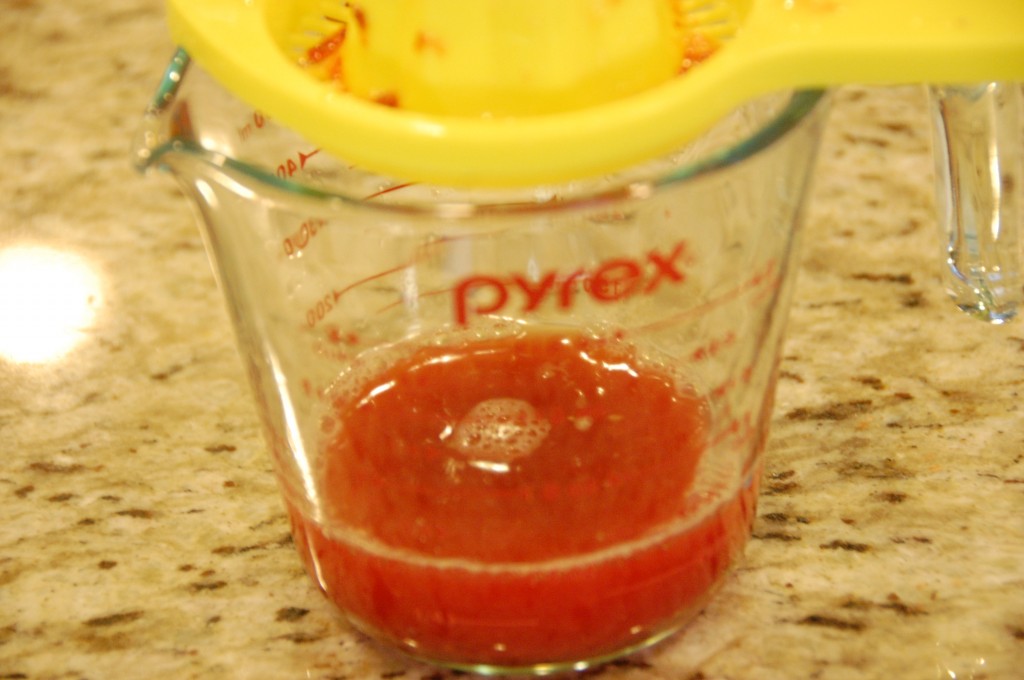 3.  Combine the yogurt, sugar, eggs, blood orange zest, orange extract, and canola oil.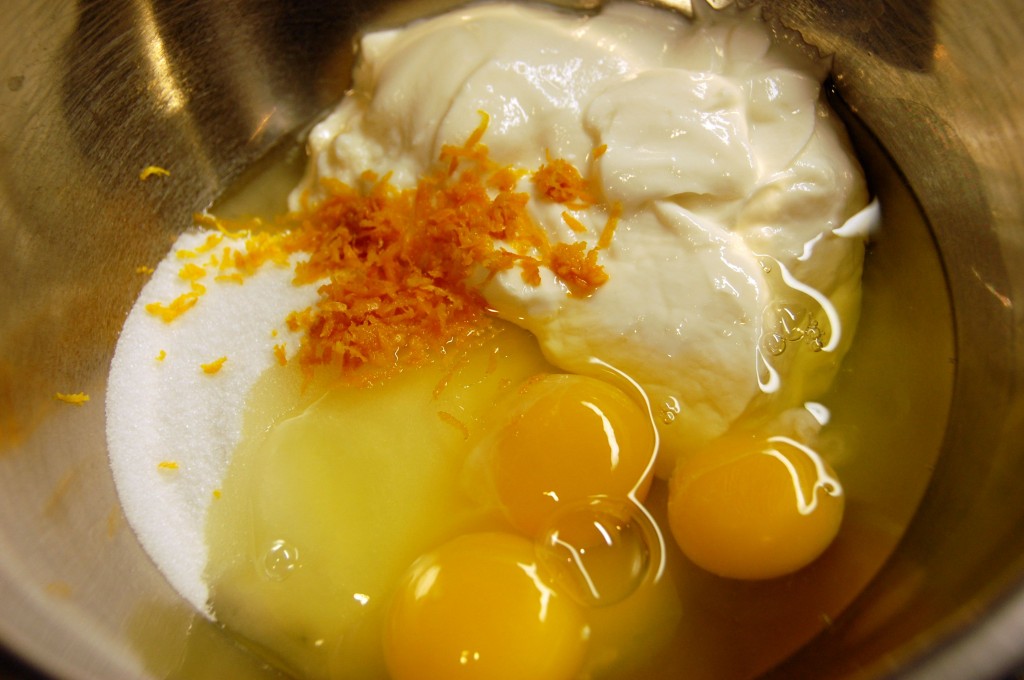 4.  Pour the wet ingredients over the dry, and mix gently until just combined.  Pour into the prepared pan, and bake for 45-50 minutes.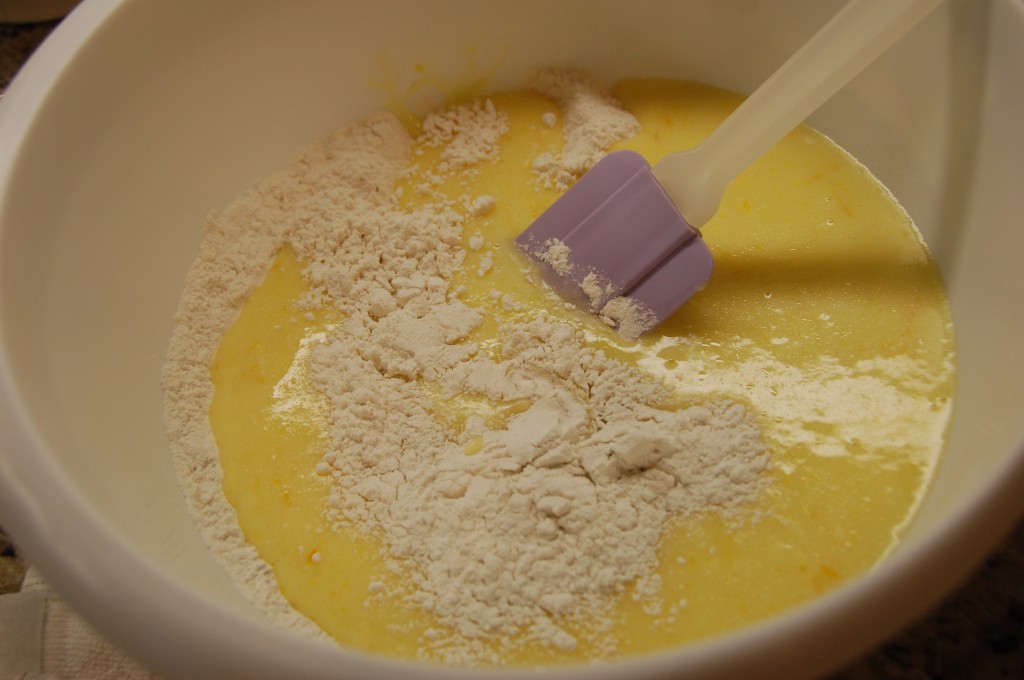 5.  While the cake is baking, combine the orange juice and sugar in a large pyrex measuring cup.  Microwave for about 60 seconds and stir until sugar is dissolved.  Set aside the syrup.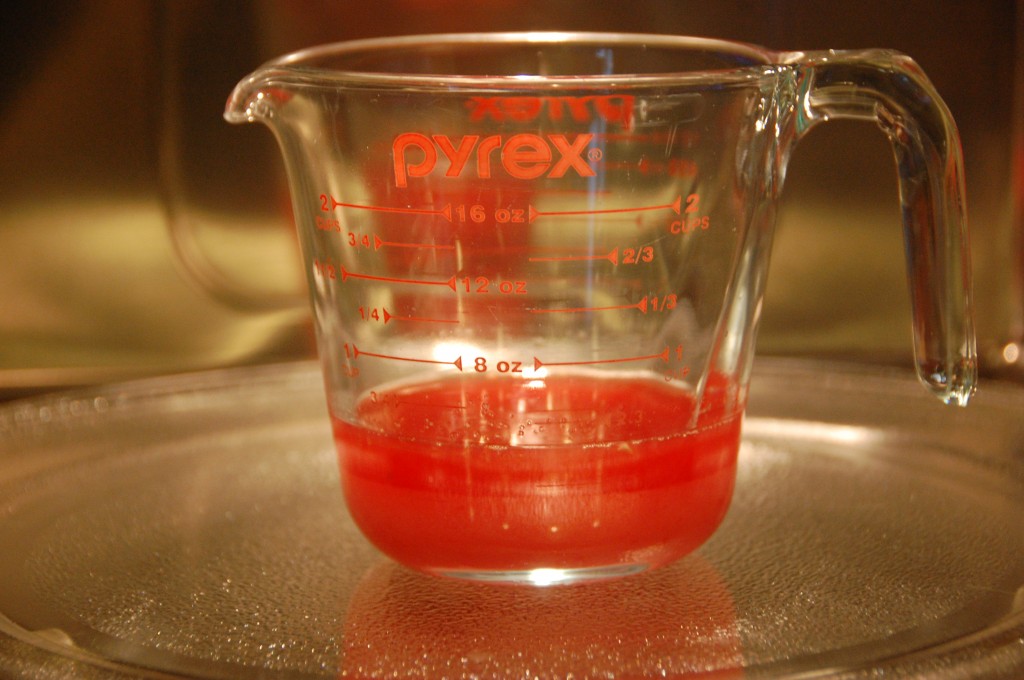 6.  Mix the powdered sugar and 2 T. of blood orange juice to make the glaze, set aside.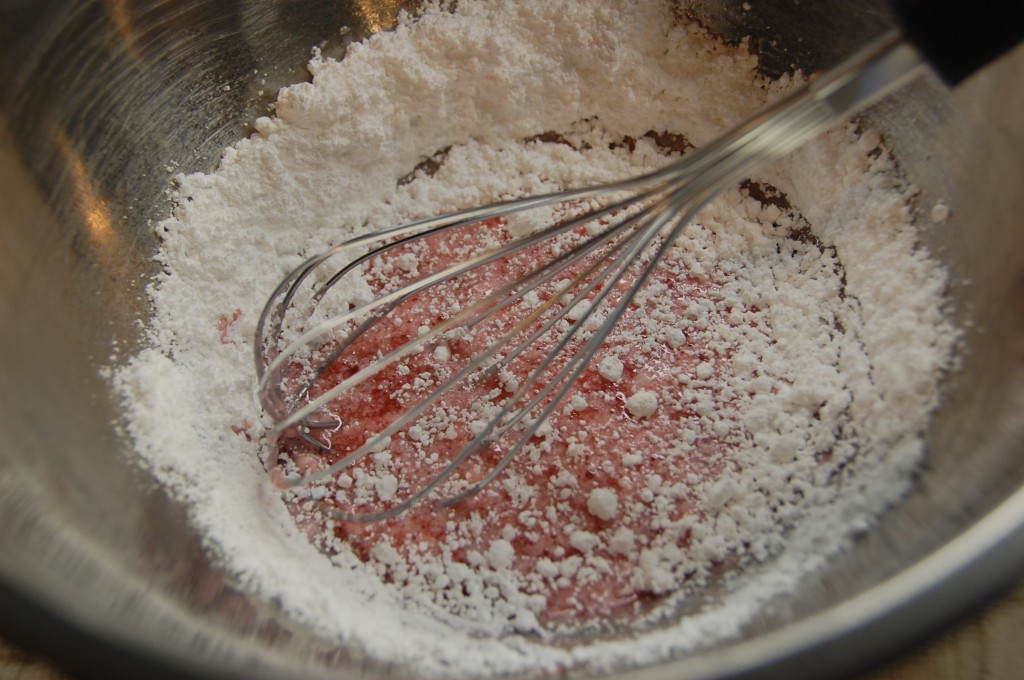 7.  After allowing the cake to cool for 10 minutes, pour the blood orange syrup over the top, allowing it to soak in.  Cool.
8.  Remove the cake from the pan, and set on a wire rack.  Pour the glaze over the top.
9.  Serve slices slightly warm or at room temperature.