So I'm not the biggest fan of sweet red bean (azuki bean) paste.  There.  I said it.  However, my husband LOVES LOVES LOVES sweet red bean, and red bean paste.  It's one of his favorite sweets.  So as I've been playing around with my milk bread recipes, creating different kind of buns and such, he started whining… "Why don't you make it with red bean????!!!!????"
Now I could have soaked some red beans, cooked them until soft, and mashed them with sugar…. but I was feeling much too lazy to do that.  Instead I pulled out a can of sweetened red bean paste from the pantry and used that instead.  One 16 oz. can was the perfect amount for making 16 buns (exactly 1 oz. of bean paste per bun).
(I'll be attempting to figure out Japanese style "Cream Pan" next… so stay tuned!)  (Update 2/5/2012:  I figured it out… here's my Cream Pan recipe.)
An Pan: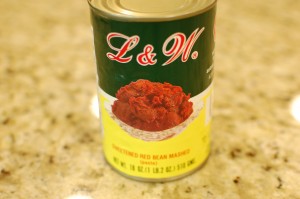 1 (18 oz.) can red bean paste
1 recipe of tangzhong milk dough
Tangzhong Milk Dough:
2 1/2 c. bread flour
2 tsp. active dry yeast
4 T. sugar
1/2 tsp. salt
1 egg
1/2 c. milk
3 T. unsalted butter
1/2 c. tangzhong
Egg wash:
1. First, make the dough.  You can follow the instructions in the "
Japanese Milk Bread" recipe
– there are also instructions here for how to make the
tangzhong
(which is a cooked mixture of 1/3 c. bread flour + 1 c. water).  I basically dump all the wet ingredients into the bottom of my bread maker pan, put the flour over the wet ingredients, and the yeast on top.  Allow the dough to knead and rise until ready.  (15-20 minutes kneading by hand or stand mixer dough hook, about a 1 hour rise.)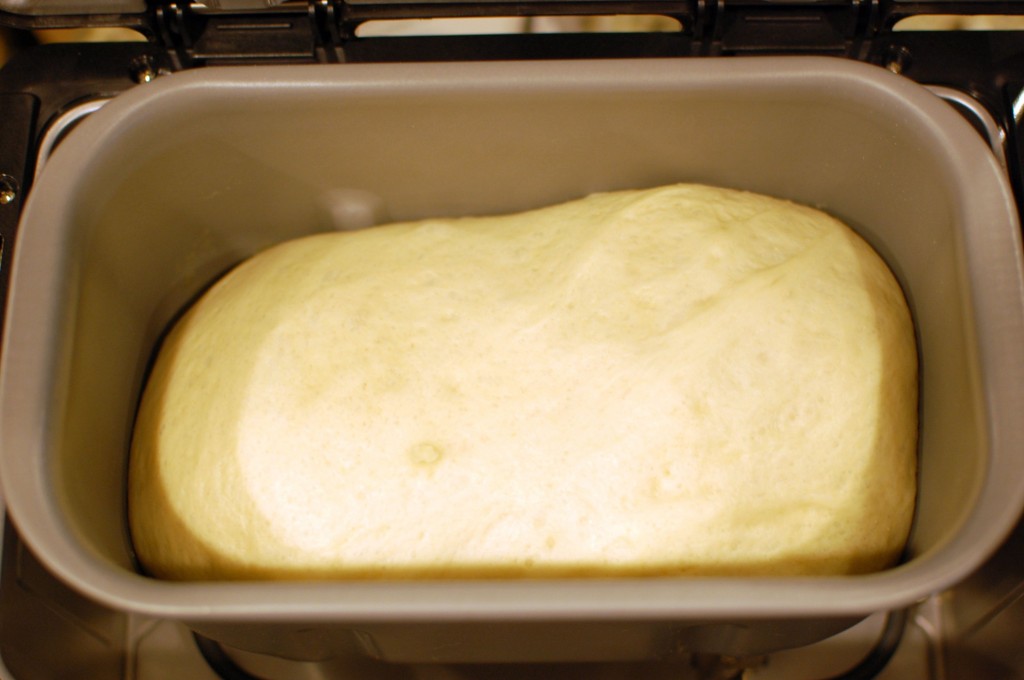 2.  When the dough is ready, divide it into 16 pieces, and roll each piece into a ball.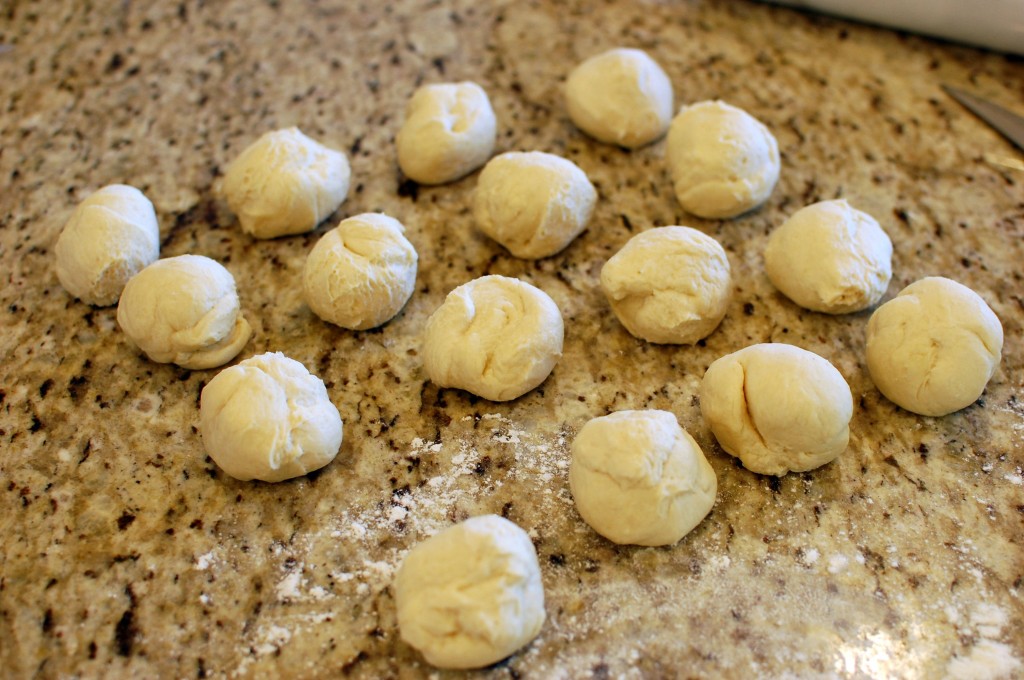 3.  Flatten each ball with a rolling pin or the palms of your hands.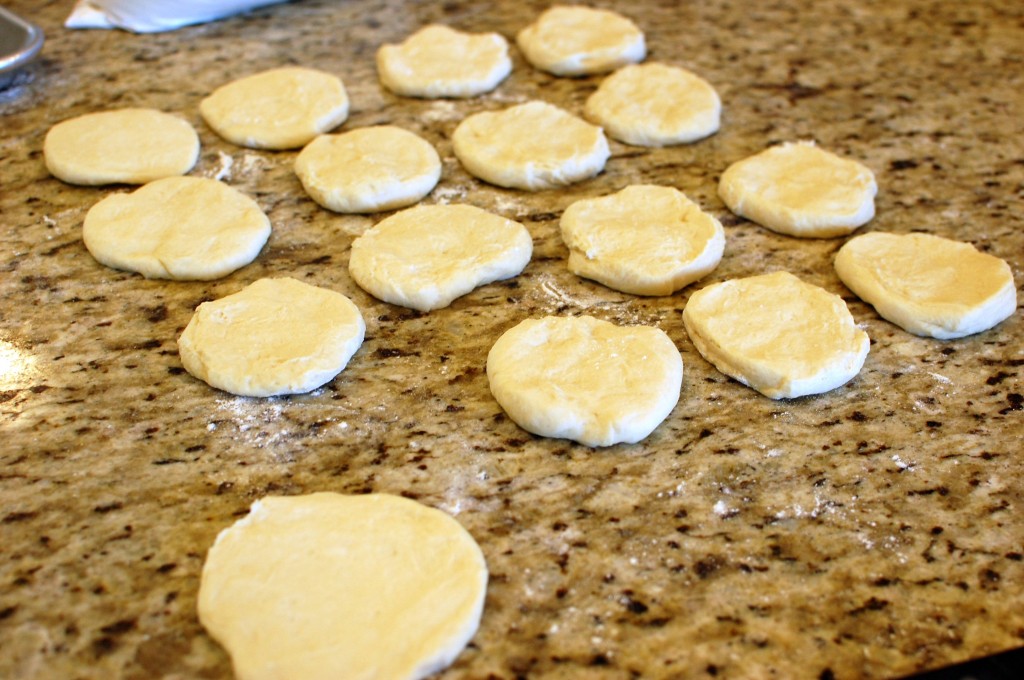 4.  Scoop out 16 balls of red bean paste with a cookie scoop (scraping off the edge) from the can of red bean paste.  You should have just enough paste for 16 rounded balls with a flat bottom.  You can make your own red bean paste by cooking red beans and sugar – the making into a puree – but it's easier to purchase red bean paste already made.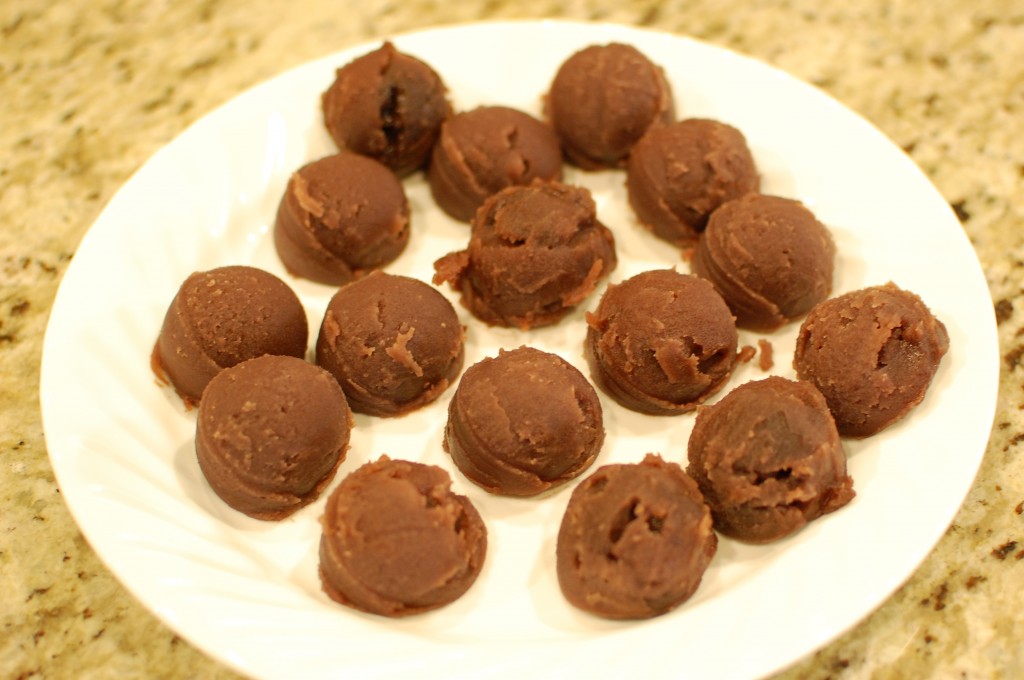 5.  Place a piece of filling on top of one flattened piece of dough, and bring the edges up and pinch to enclose.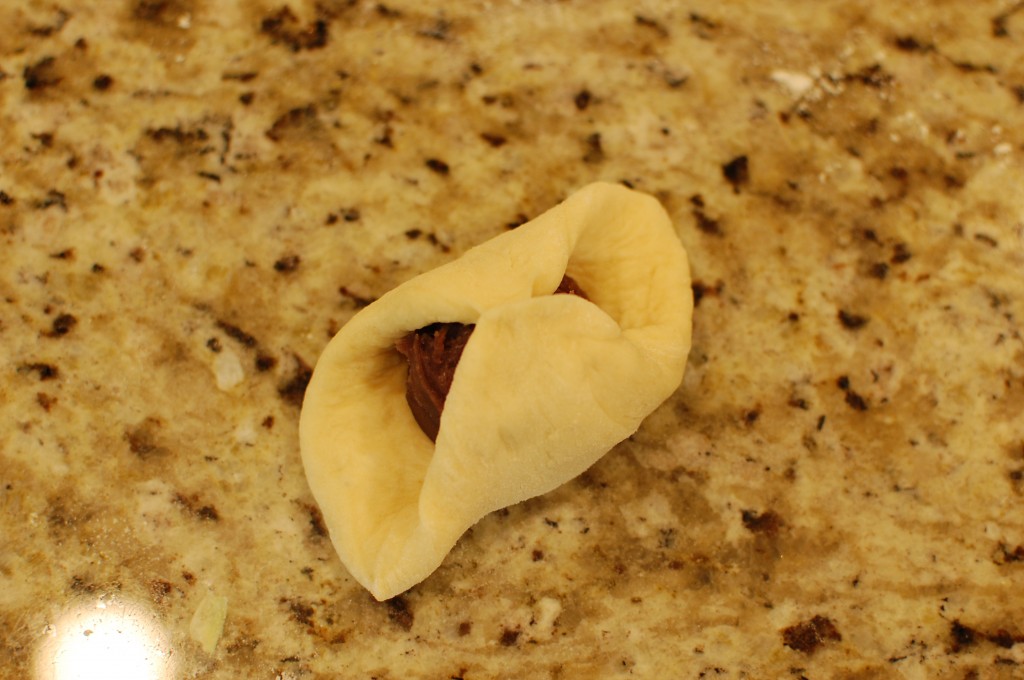 6.  Place the bun seam side down on a baking sheet.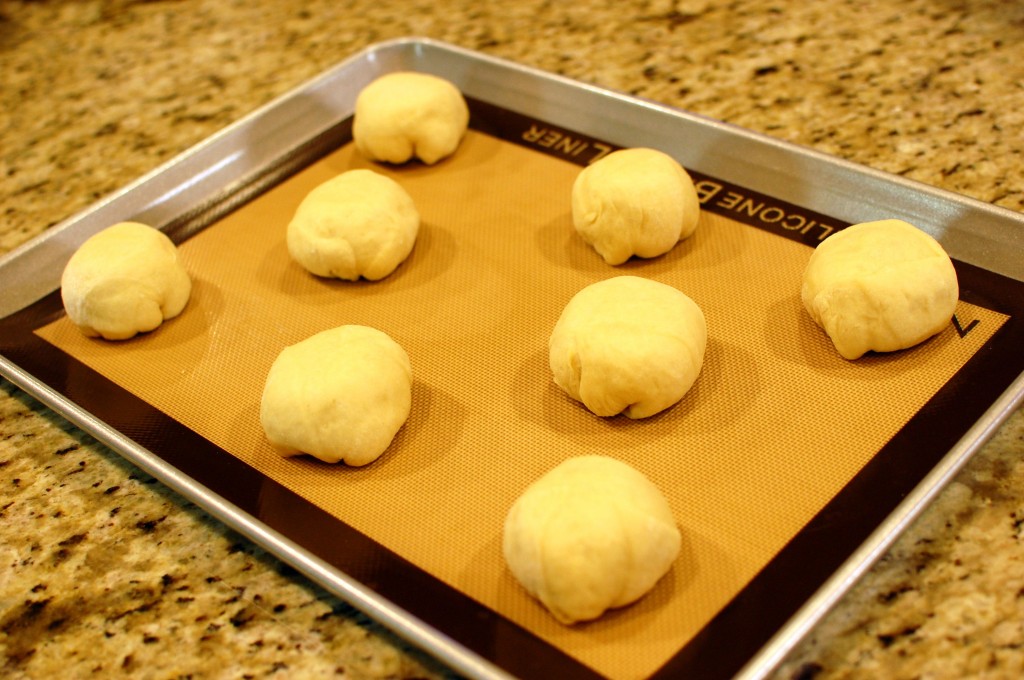 7.  Cover the buns loosely with plastic wrap and allow to rise in a warm location for 1 hour.  Preheat oven to 335 degrees.  Beat the egg yolk with water to make an egg wash.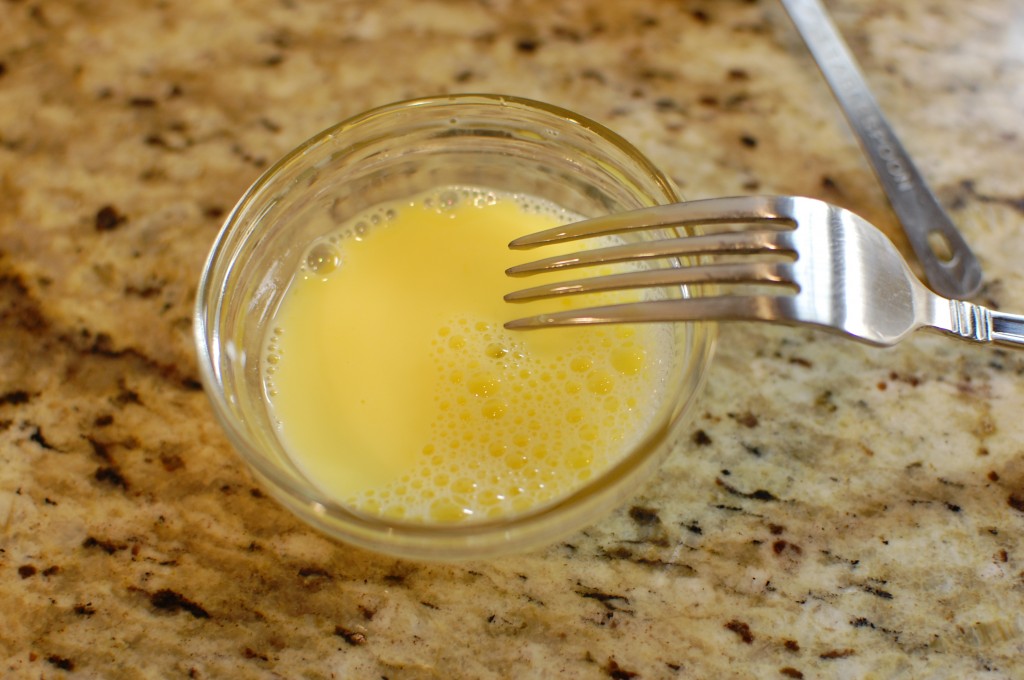 8.  Brush the tops of the buns with the egg wash, and sprinkle with black sesame seeds (if desired).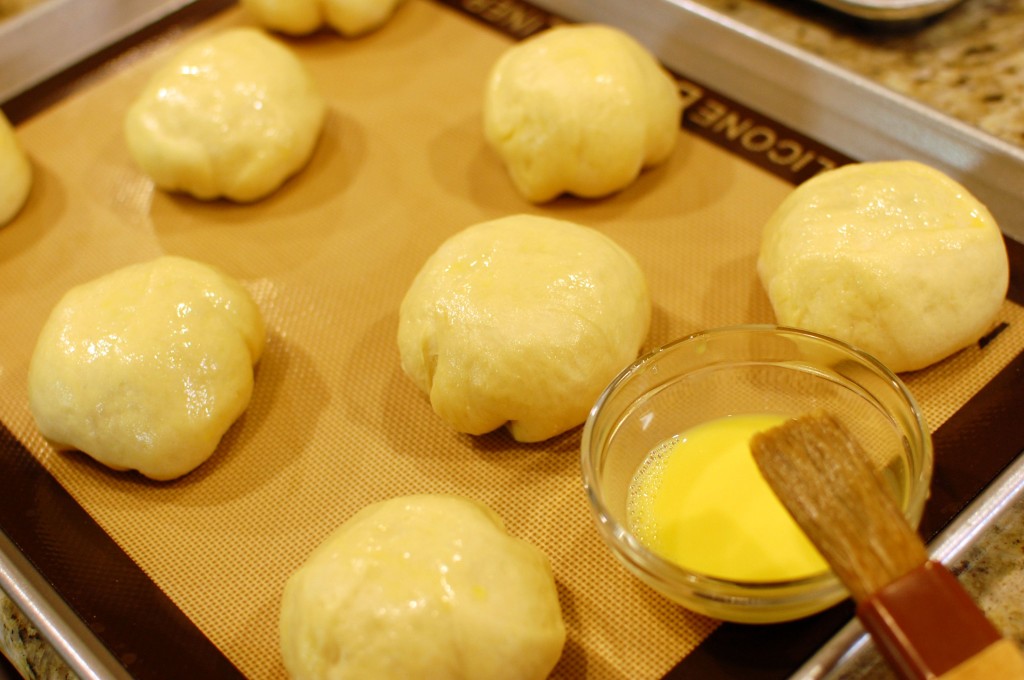 9.  Bake the buns for 15-20 minutes at 335 degrees.  Remove and remove to a wire rack to cool.