On our recent trip to Florida, we picked up some "taste of Florida" Tortuga rum cake sampler packs.  The sampler pack contained three flavors: Florida Orange, Key Lime, and Coconut.  The Florida Orange Rum Cake was my favorite… and for the low price of $26.95… I could have another one mailed direct from the Cayman Islands!  Ummm…. no.  Time to break out the rum cake recipe, and figure out how to make the orange variation…
I used fresh oranges to make this cake (since I had them).  I think this recipe would work equally well with orange juice from the carton.  I decreased the amount of rum in this recipe (and substituted with orange juice for most of it)… but I think you can add up to 1/2 c. of rum to the soaking glaze if you like.  Normally, I like to use dark Caribbean rum for rum cake, but I wanted the orange flavor (and color) to stand out, so I used Bacardi White Rum instead (the clear kind, not the brown one).
For this cake, I cheated a little bit and used box cake mix.  (Hey – don't judge!  It was on sale for $0.99/box, and I was very tired!)  Normally, I would make the cake from scratch – which does taste better.  For instructions on how to make a scratch version of this cake (instead of using the 1 box of cake mix), see my post on Caribbean Dark Rum Cake – basically, substitute orange juice for the 1/2 c. of milk and the 1/2 c. of rum in the cake batter, omit the walnuts, and use 1/2 tsp. orange extract + 1/2 tsp. orange zest instead of the vanilla extract.
Tortuga "Florida Orange Rum Cake":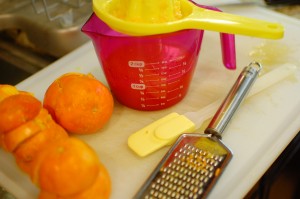 1 box yellow cake mix
1 (3.5 oz) box vanilla pudding
1 c. orange juice
4 eggs
1/2 c. canola oil
zest 2 oranges
1/2 tsp. orange extract
Orange-rum soaking glaze:
1/2 c. butter
3/4 c. sugar
3/4 c. orange juice
1/4 c. + 2 T. rum
1.  Preheat oven to 350 degrees, spray bundt cake pan (or 4 mini bundt pans) with Pam for baking.  I used two Nordic Ware Bundt Duet Pans – each bundt depression has a 2.5 c. capacity.
2.  Combine the cake mix, pudding mix, orange juice, oil, orange zest, and orange extract.  Using an electric mixer, combine for 2 minutes on medium speed.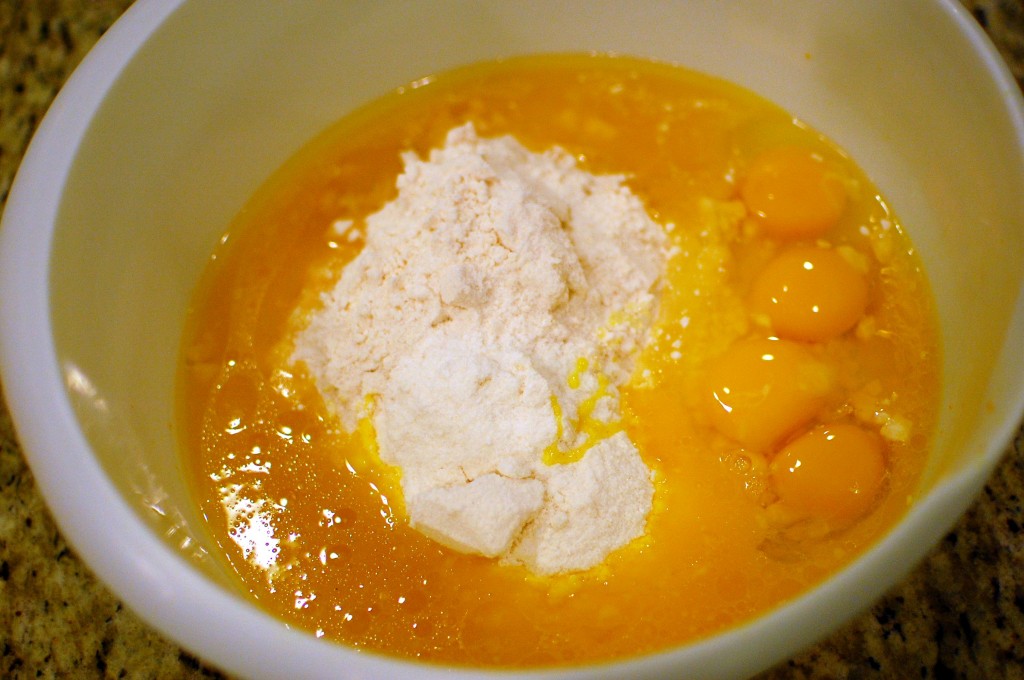 3.  Divide the batter between the 4 mini bundt pans (or in a large bundt pan).  Bake at 350 degrees for 25 minutes.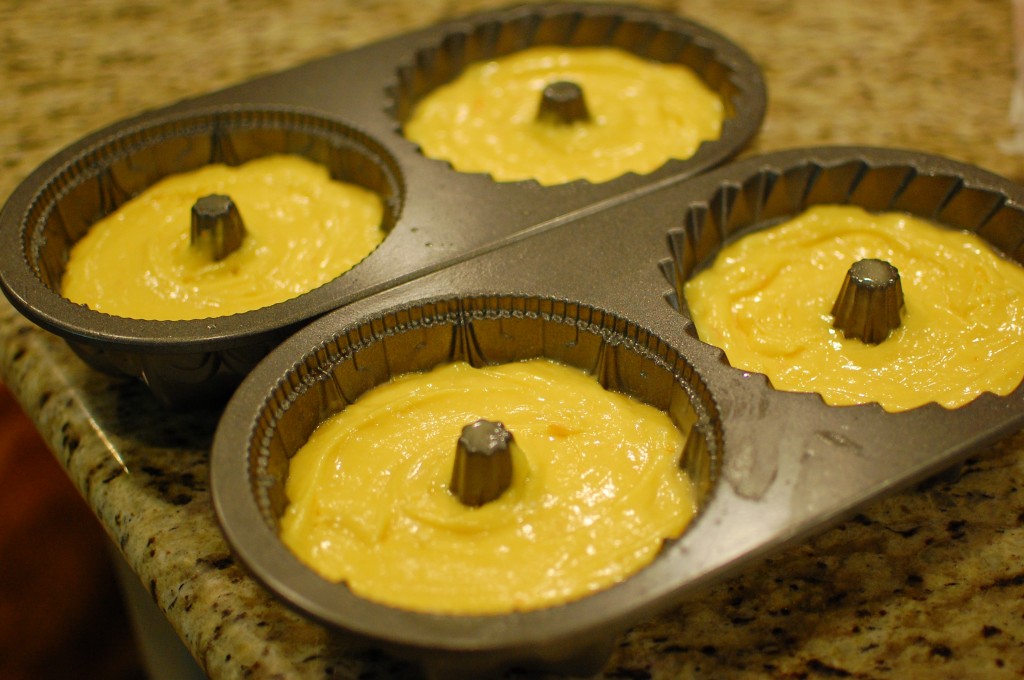 4.  While the cake is baking, combine the butter, sugar, and orange juice for the glaze in a small saucepan.  Cook over medium heat until the butter is melted and sugar dissolved.  Turn off the heat and stir in the rum.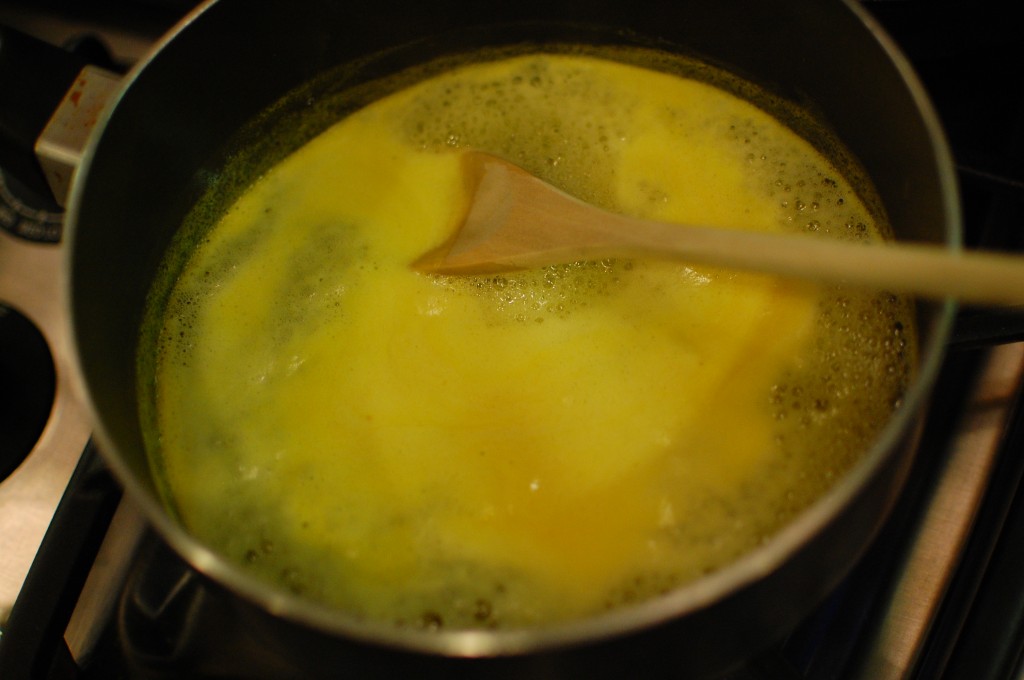 5.  Remove the cakes from the oven and allow to cool for 5 minutes.  Poke holes in the cake surface, and slowly spoon the glaze on top the cakes, allowing the glaze to soak in completely.  When cool, flip the cakes over onto a cutting board.  Store at room temperature (wrapped in plastic) for up to one week.