And now, for something completely different…  Have you ever tried Mochi Brownies?  These rice flour "brownies" taste like a cross between chewy sweet mochi and chocolate cake.  They are moist, chocolaty, with a springy and chewy texture.
There are various types of "rice flour" on the market.  If you want the mochi texture – be careful to use mochiko flour only (found in the Asian section of your regular supermarket).  I use the Koda Farms brand, with the blue star on the white box.  Mochiko is made from Japanese sweet (glutinous) rice (mochi gome) – other brands are made with different types of rice, and wrong rice = wrong flour!
An added bonus to this recipe, is that by using mochiko instead of regular flour, it becomes a gluten-free!  (Which is useful if you are baking for someone with a gluten intolerance.)
Mochi Brownies: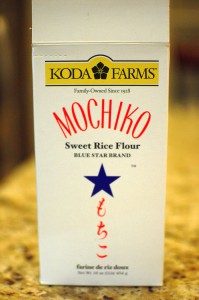 2 c. mochiko sweet rice flour
2 c. sugar
2 tsp. baking soda
1 tsp. salt
1 c. semi-sweet chocolate chips
1/2 c. (1 stick) unsalted butter
3 c. milk
2 eggs
1 tsp. vanilla extract
1.  Preheat oven to 350 degrees.  Line a 9″ X 13″ baking dish with foil, and spray with non-stick spray.  (You can also use the new non-stick foil – which helps – and I also spray just to make sure things won't stick.)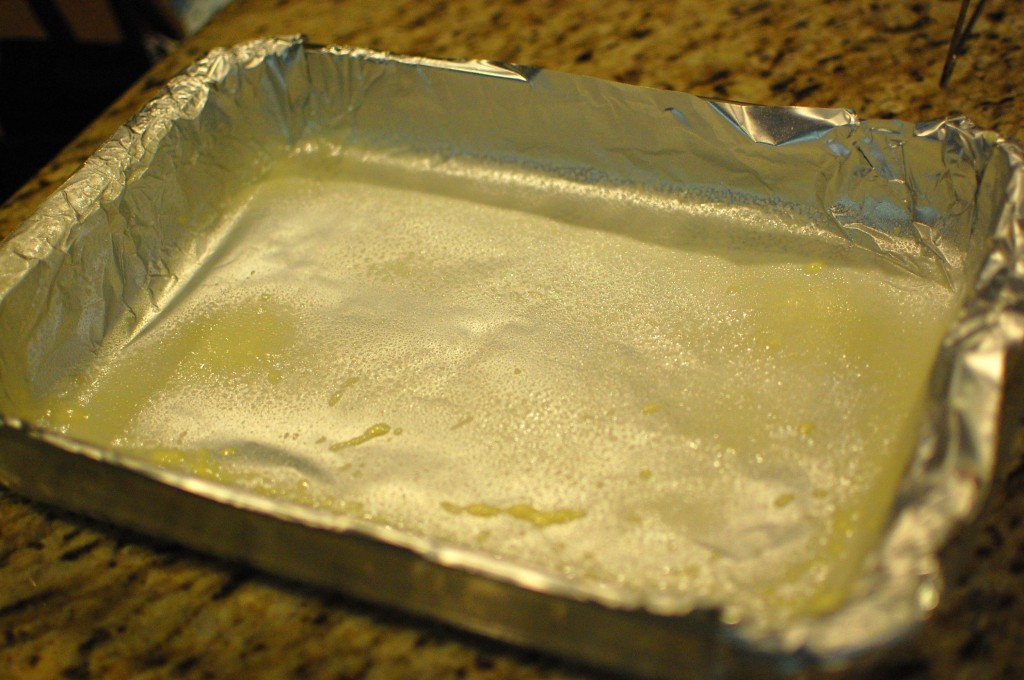 2.  Sift the mochiko, sugar, baking soda, and salt in a large bowl.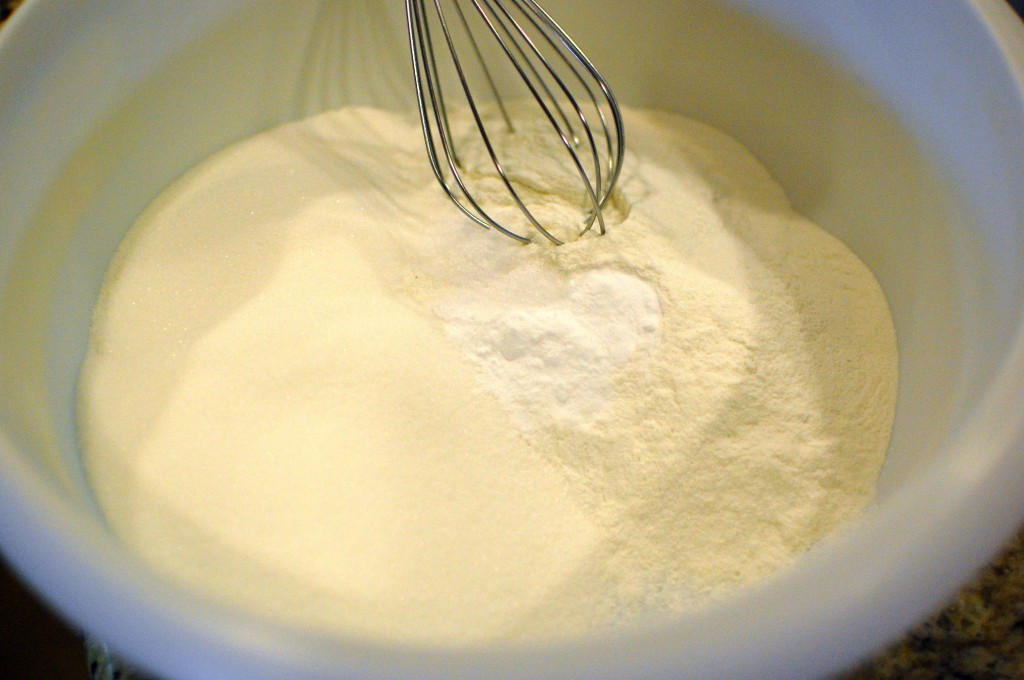 3.  Microwave the butter and chocolate chips for 1-2 minutes to melt.  You do not need to melt the chocolate chips all the way – once it seems somewhat "melty", just stir for a few minutes, and the chips will finish melting.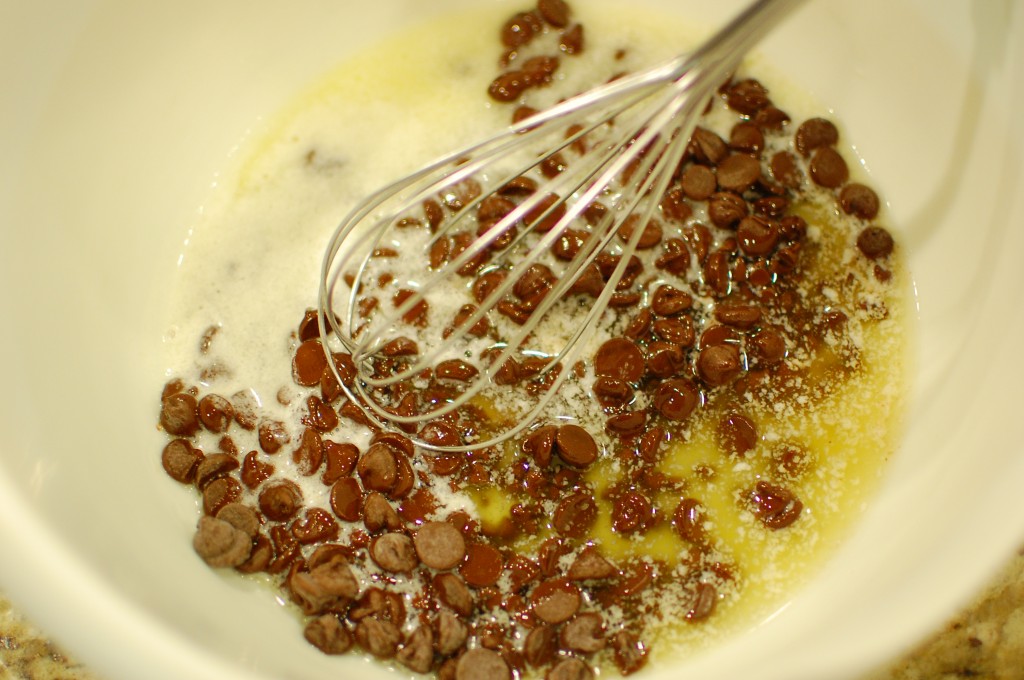 4.  Add the milk, eggs, and vanilla extract to the chocolate mixture, and mix with a whisk until completely combined.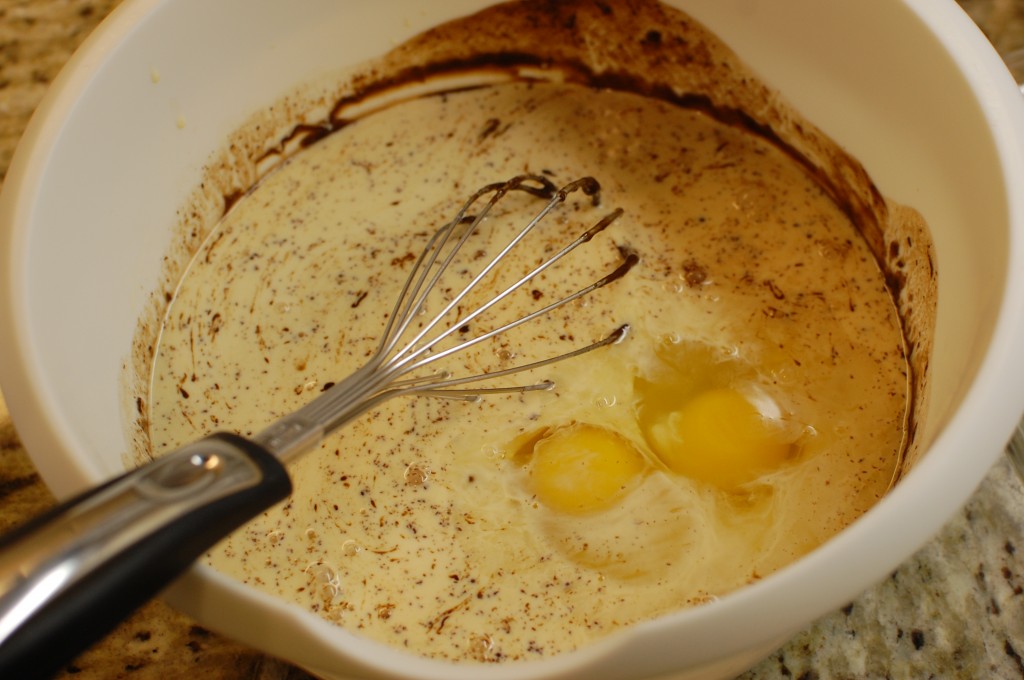 5.  Pour the chocolate mixture into the sifted dry ingredients, then continue to stir with the whisk until no lumps remain.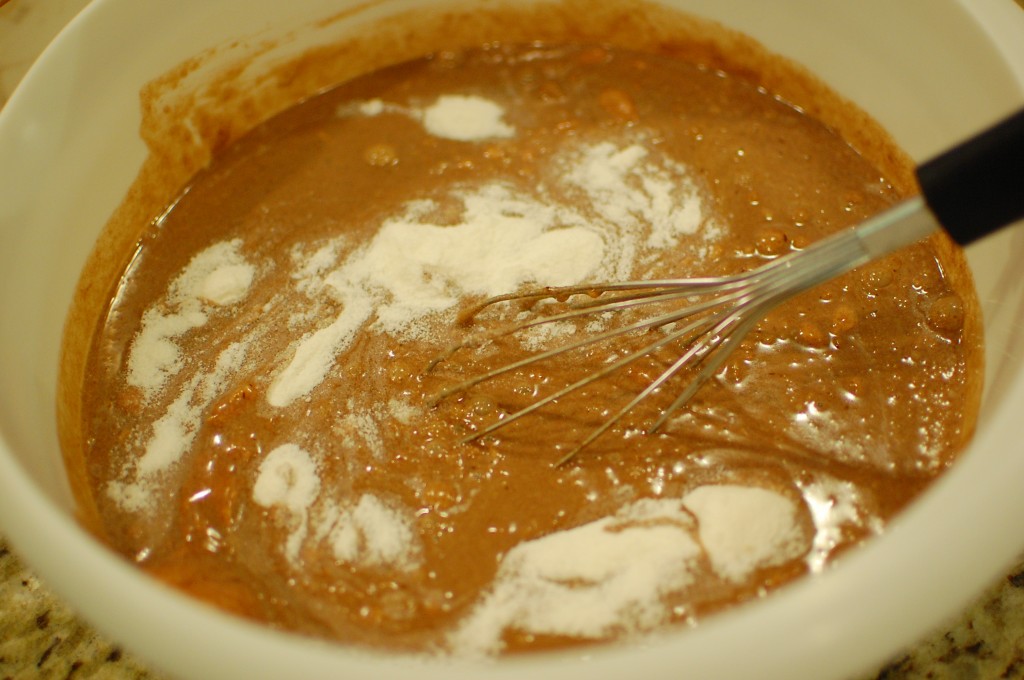 6.  Pour the batter into the prepared pan and bake for about 45- 50 minutes at 350 degrees.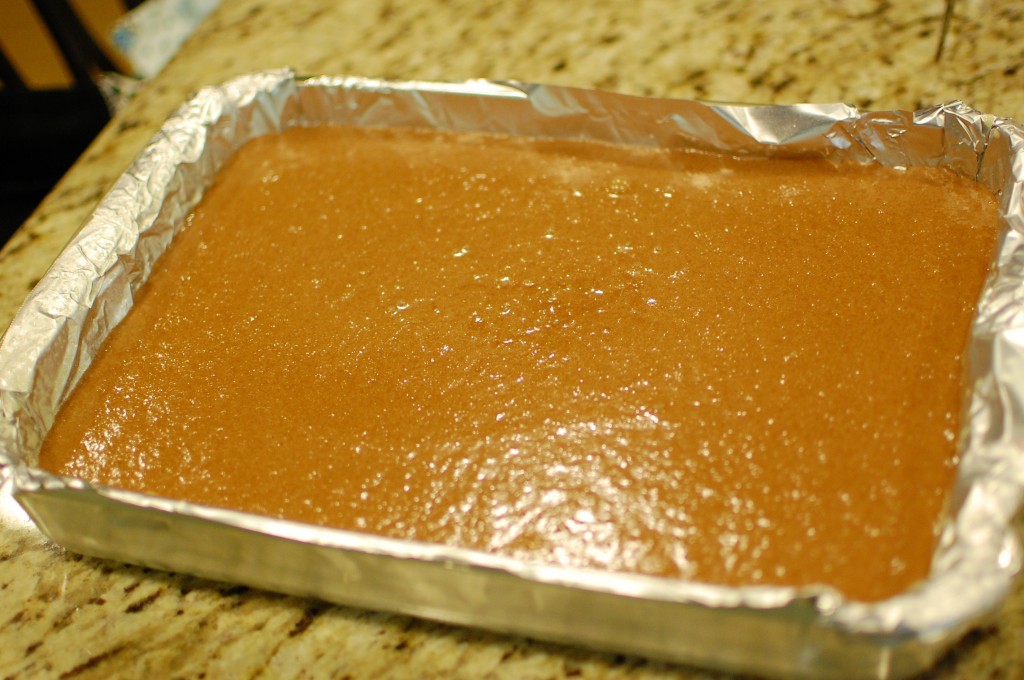 7.  When done, allow to cool for 5- 10 minutes, then using the foil as a "sling", remove from the baking pan and set on top of a large cutting board to cool.  When cool, cut into squares.  Serve warm or room temperature.  Wrap with plastic wrap and store at room temperature.