Last week, I made many half-pints of Lavender Flower Jelly… so delicious on hot cream scones or spread over toast!  After making all that jelly, I still have a lot of dried lavender flowers sitting around.  Most of it will get used in the winter months as hot lavender tea… but with so much of it left… I wanted to find alternate uses for the dried lavender.
If you have lavender bushes in your yard, harvest the flowers before they start to die, and lay them on the counter (over a sheet of waxed paper) for about a week.  You can also buy dried lavender buds at Asian markets – I found a big bag of dried lavender for about $3.00 in a Chinese/Vietnamese market in the herbal tea aisle.
Lavender can be added to cakes, ice cream… all kinds of things… why not shortbread cookies?  I usually doctor up shortbread cookies with lemon zest – it adds a wonderful pop of lemon flavor… you can also substitute tea (pulverized Earl Gray, Green Tea… any flavor you like).  These shortbread cookies, made with lavender instead of lemon zest, turned out so amazing!!!  With just a hint of lavender flavor… they are buttery, rich, and uniquely different… a wonderful hostess gift or addition to afternoon tea!
Lavender Flower Shortbread Cookies: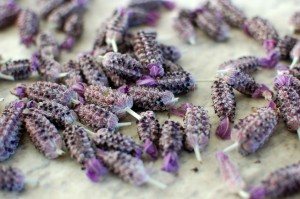 2 c. flour
1/2 tsp. sea salt
3 T. dried lavender buds
1 tsp. vanilla extract or vanilla bean paste
1 c. granulated sugar
1 c. unsalted butter (2 sticks), cut up
1.  In a food processor, pulse the flour, salt, and lavender buds to combine.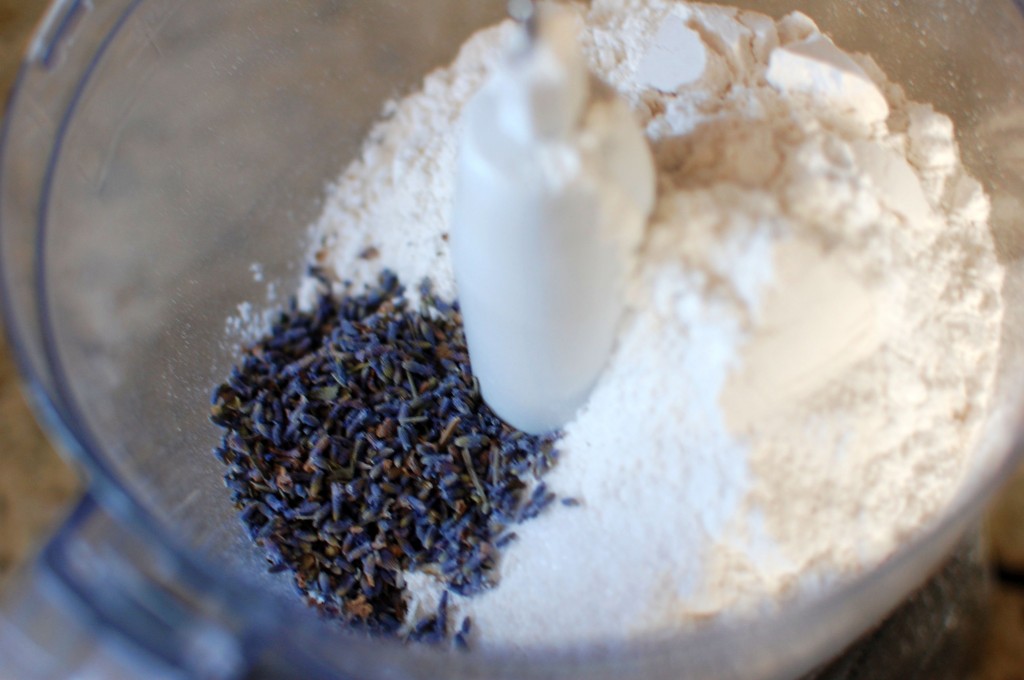 2.  Add the vanilla, sugar, and butter.  Process until a crumbly uniform texture.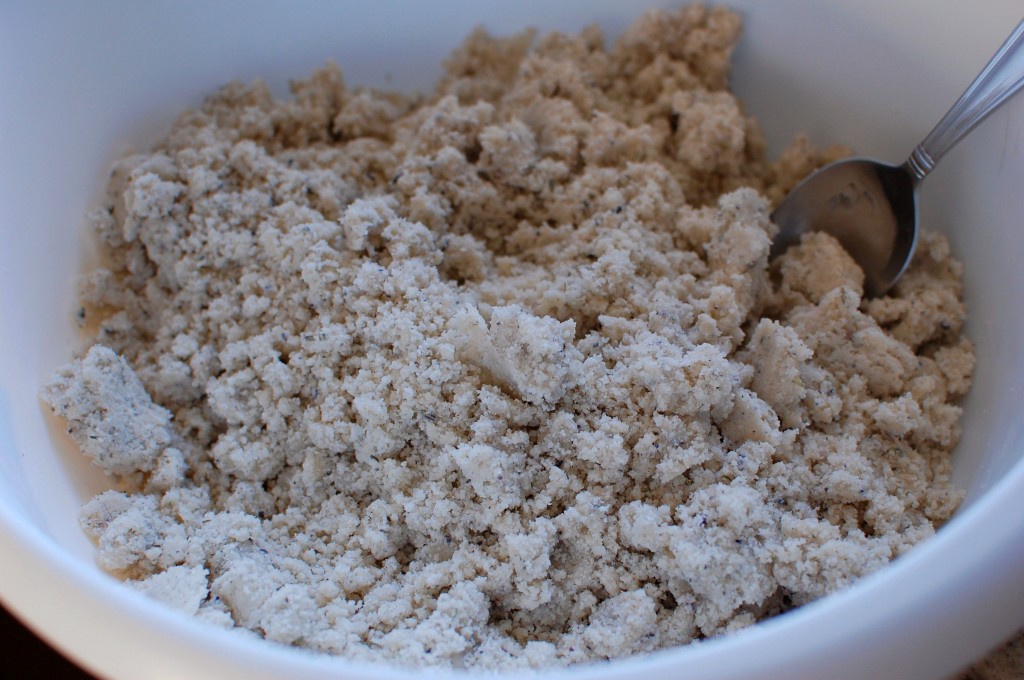 3.  Place the shortbread dough on a long piece of plastic wrap, and roll into a log (about 2.5 inches in diameter).  Refrigerate the log for 30 -60 minutes.  (Don't skip this step!)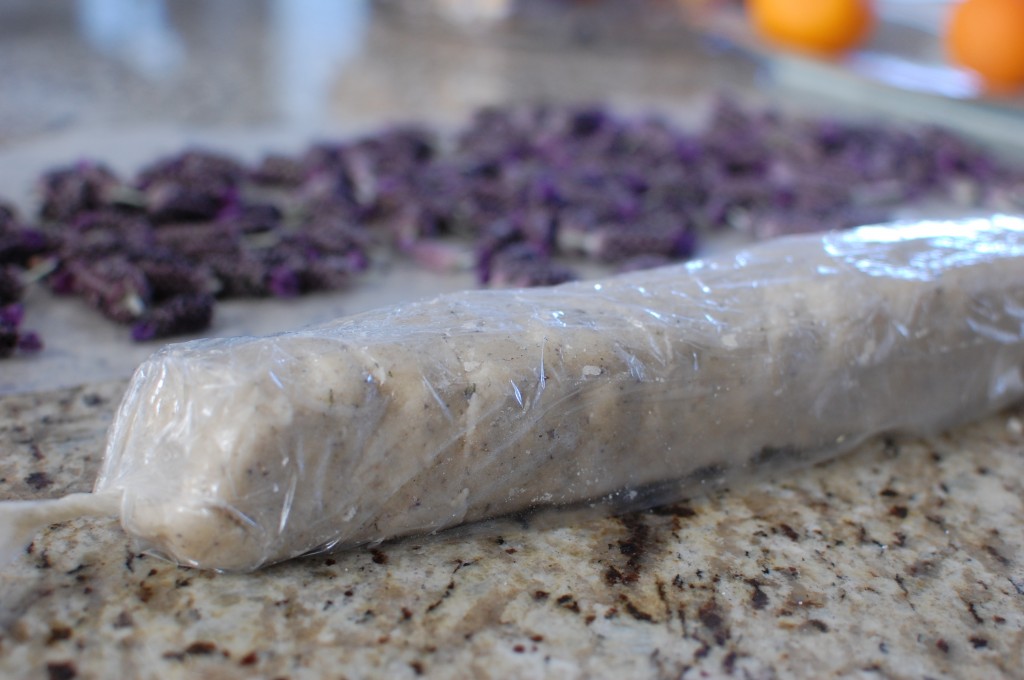 4.  Slice the log into 1/3 inch disks.  Place the disks onto parchment or silicone lined cookie sheets.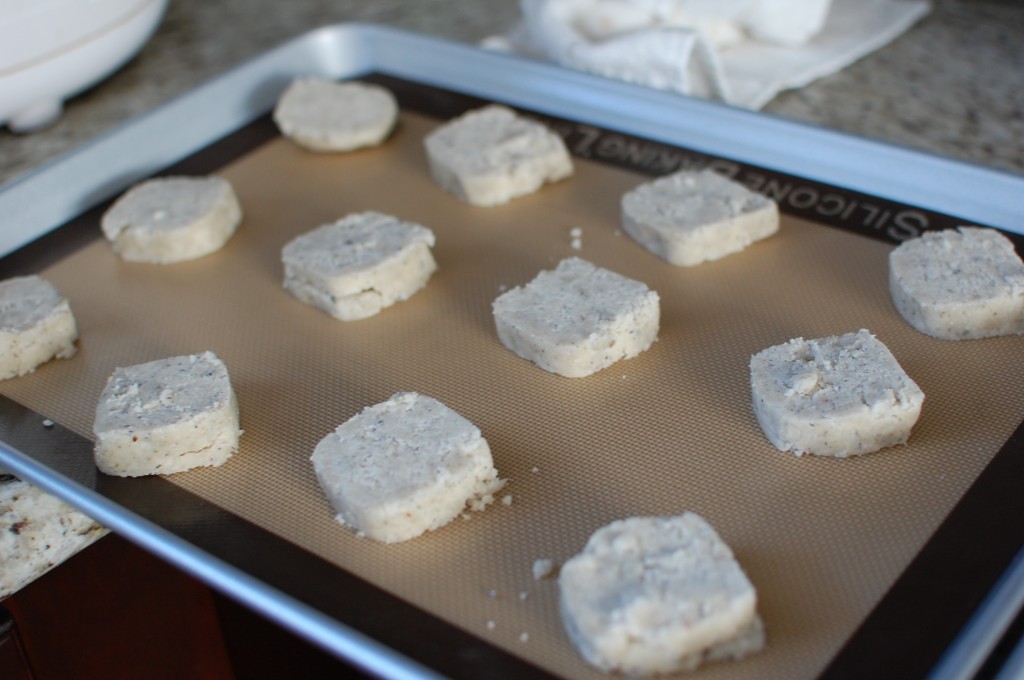 5.  Bake at 375 degrees for 10-12 minutes – until the edges turn golden brown. Move to a wire rack to cool.