This is one of my favorite "Cream Pie" recipes – it's so versatile and adaptable.  Substitute regular milk for the coconut milk, and vary the flavor of the pudding to make some it totally different.  Banana Cream Pie?  Add banana slices, and use either vanilla or banana flavored pudding.  Lemon Cream Pie?  Use lemon pudding, and decorate with sliced lemons or lemon zest.  Chocolate cream Pie?  Same thing!
This shortbread pie crust recipe is also one of my most favorites – it's simple, delicious, and NO ROLLING required!!!  (Also, you can make it in 30 seconds using a food processor.)  Just make sure you only gently press the crumbs into the pie plate – if you press too hard, the pie crust will also turn out hard.
Shortbread Crust: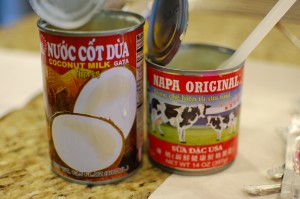 1/2 c. unsalted butter
scant 1/2 c. sugar
1 1/4 c. flour
1/2 tsp. salt
Coconut Cream Pie Filling:
6 oz. cream cheese
1 can (14 oz.) sweetened condensed milk
3/4 c. coconut milk
1 pkg. (3.4 oz.) instant vanilla pudding mix
1 1/2 c. heavy cream
1 c. flaked coconut
1.  First, make the crust.  Preheat oven to 350 degrees.  Pulse all the crust ingredients in a food processor until the texture of coarse crumbs.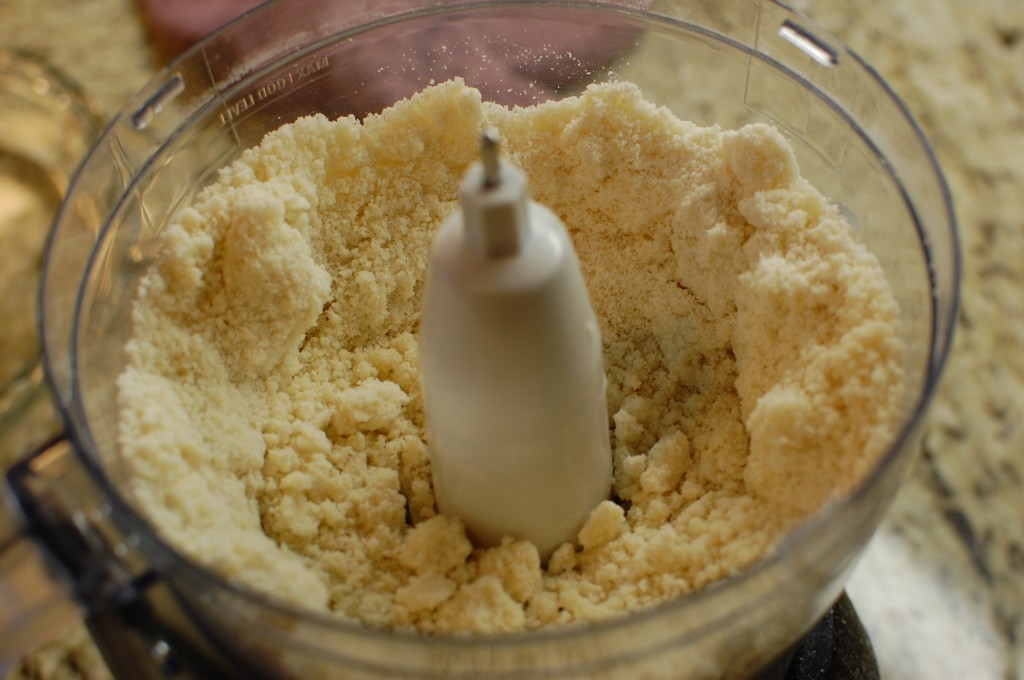 2.  Gently press the crumbs into a deep dish pie plate (not too hard – or your crust will be too hard), then bake at 350 degrees for 18-20 minutes.  Remove from the oven and set aside to cool.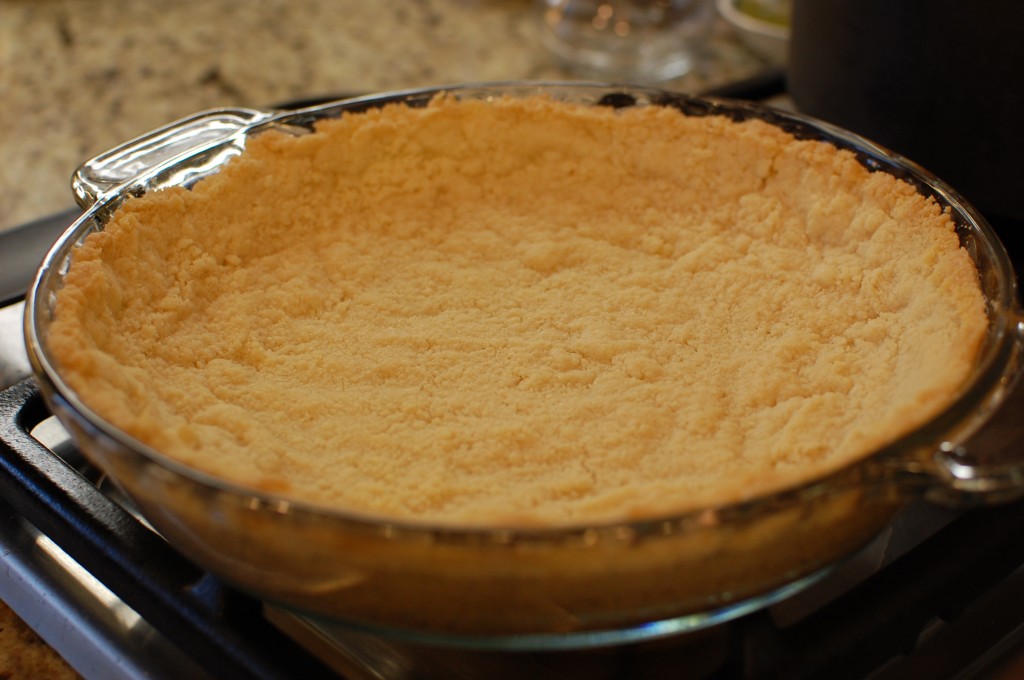 3.  In a bowl, mix the cream cheese and sweetened condensed milk with a hand mixer.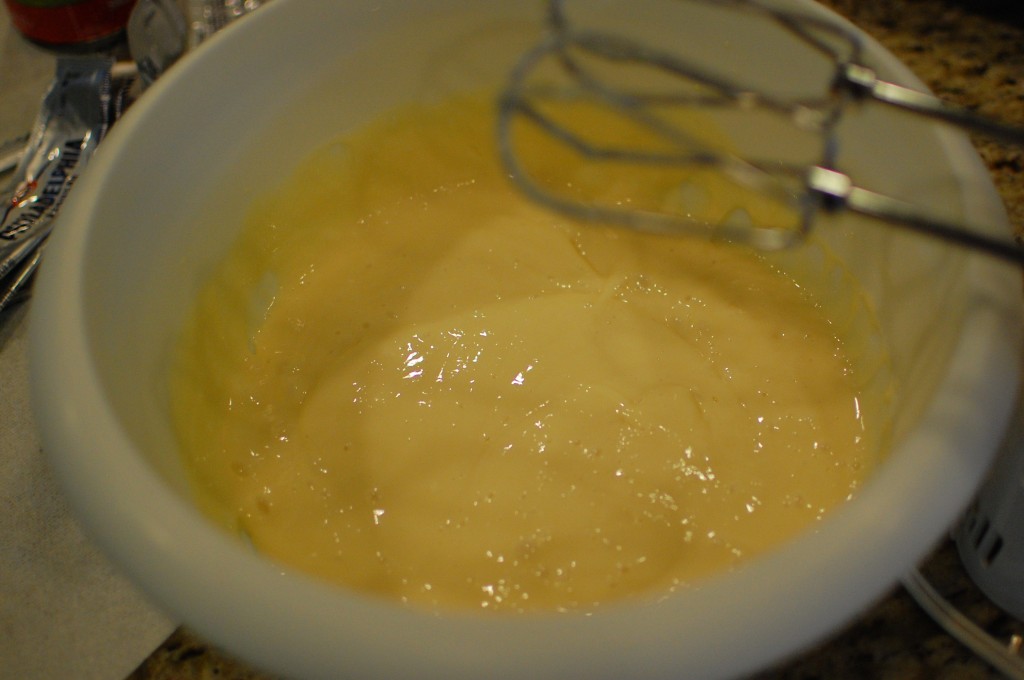 4.  Add the coconut milk and vanilla pudding mix, and beat for 2 minutes until thickened.  Set aside in the refrigerator.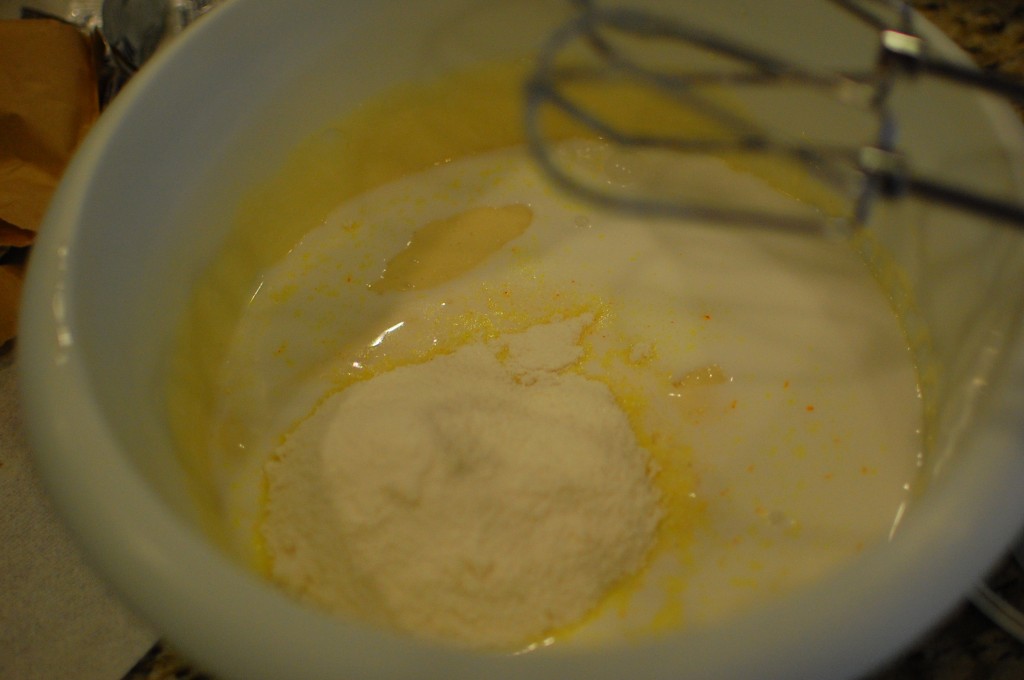 5.  Meanwhile, whip the heavy cream until thick.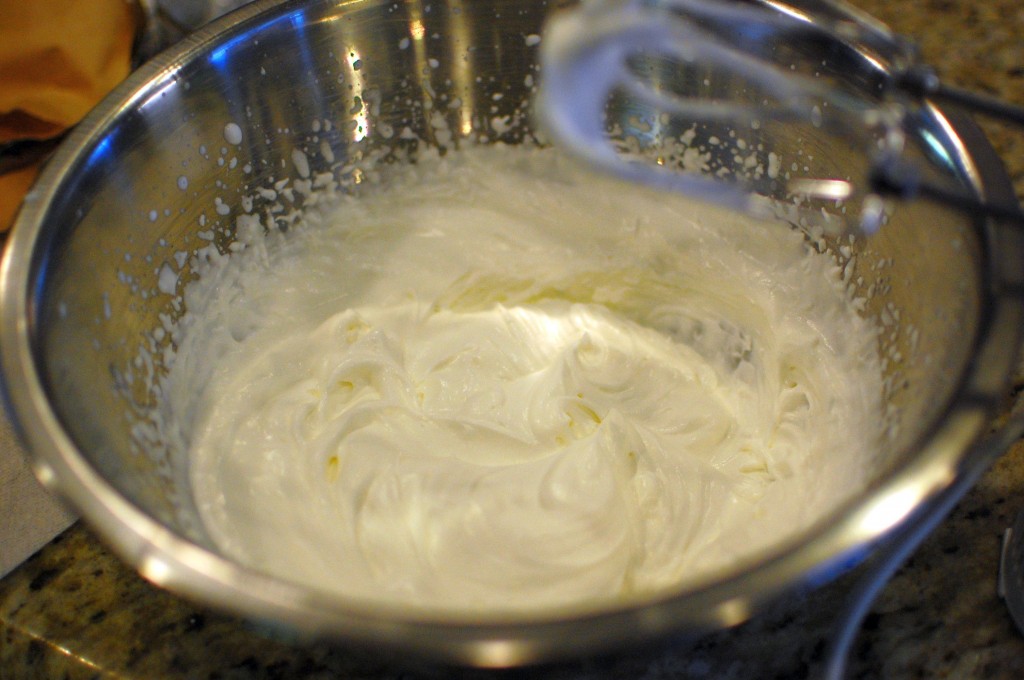 6.  Set aside 1 c. whipped cream for the topping, and mix the rest of the whipped cream into the pudding/coconut mixture.  Stir in 1/2 c. coconut.  Put back in the refrigerator for a few more minutes.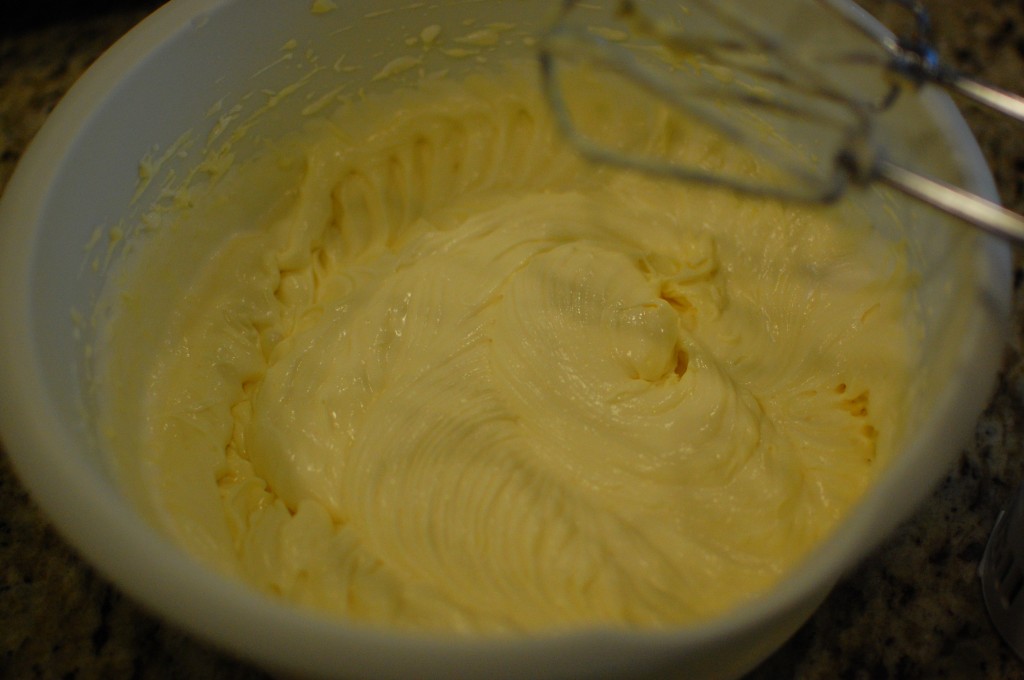 7.  Meanwhile, toast the remaining 1/2 c. coconut.  Set a non-stick pan over medium-high heat, and toast the coconut, moving back and forth quickly.  The coconut will burn if you are not careful – remove from the pan and set aside on a plate when the edges turn golden brown.  (I used large flakes of coconut for the topping here instead of the shredded/flaked coconut that I put in the filling.)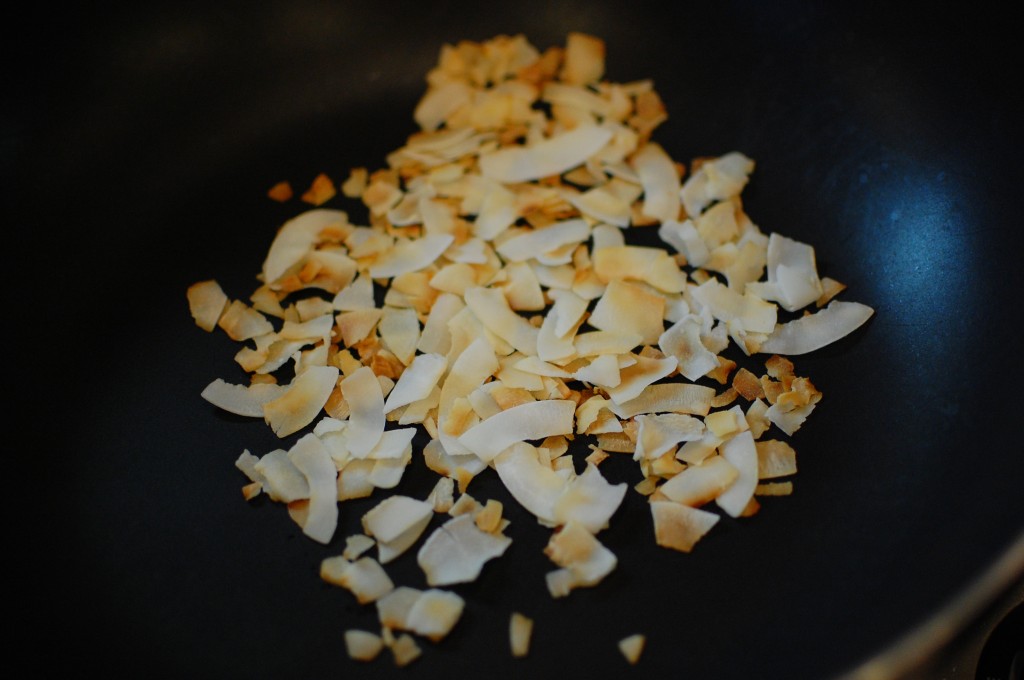 8.  Pour the pie filling into the cooled crust, then top with reserved whipped cream.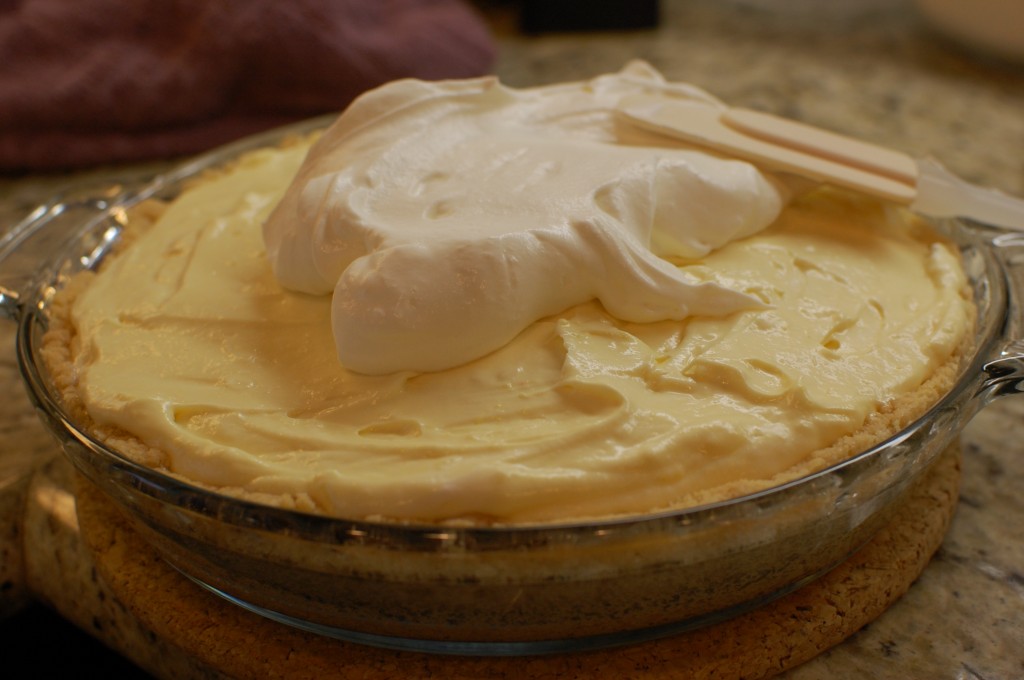 9.  Sprinkle with the toasted coconut, and refrigerate for 3 hours until cold and fully set.