OK I know this sounds weird.  But avocados are fruits… and whatever you can do with a banana, you can pretty much do with an avocado.  Avocado shakes, avocado ice cream… even avocado bread!  This is a wonderful quick bread recipe, similar to banana nut bread… just with avocados instead of banana.
This avocado bread is really good – sweet (but not too sweet), moist, and something just a little bit different.  You can substitute the walnuts with your favorite nut (or leave it out), and you can use pretty much any type of vegetable oil if you don't have (or care for) walnut oil.
My favorite avocados to use are Hass.  These are the standard avocados we have here in California, and I prefer them over other varieties.  However, this recipe will work for any variety of avocado – as long as the fruit is ripe and you take into account size variation.  (You will need about 1 c. mashed.)
Don't skip the lemon – that's what prevents the avocado from turning brown, and keeps the color of the bread a nice even green.
Avocado Walnut Bread: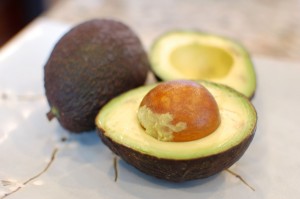 2 ripe Hass avocados (~1 c. mashed)
2 c. flour
1 tsp. baking soda
1/2 tsp. baking powder
1 tsp. salt
2 eggs
1 c. sugar
1/2 c. walnut oil (or canola oil)
3 T. lemon juice
zest of 1 lemon
1/2 c. chopped walnuts (optional)
1.  Preheat oven to 350 degrees and prepare 3 mini loaf pans or 1 regular loaf pan by spraying with non stick baking spray.  Sift the flour, salt, baking powder, and baking soda in a large bowl.  Mash the avocados – you should have about 1 c.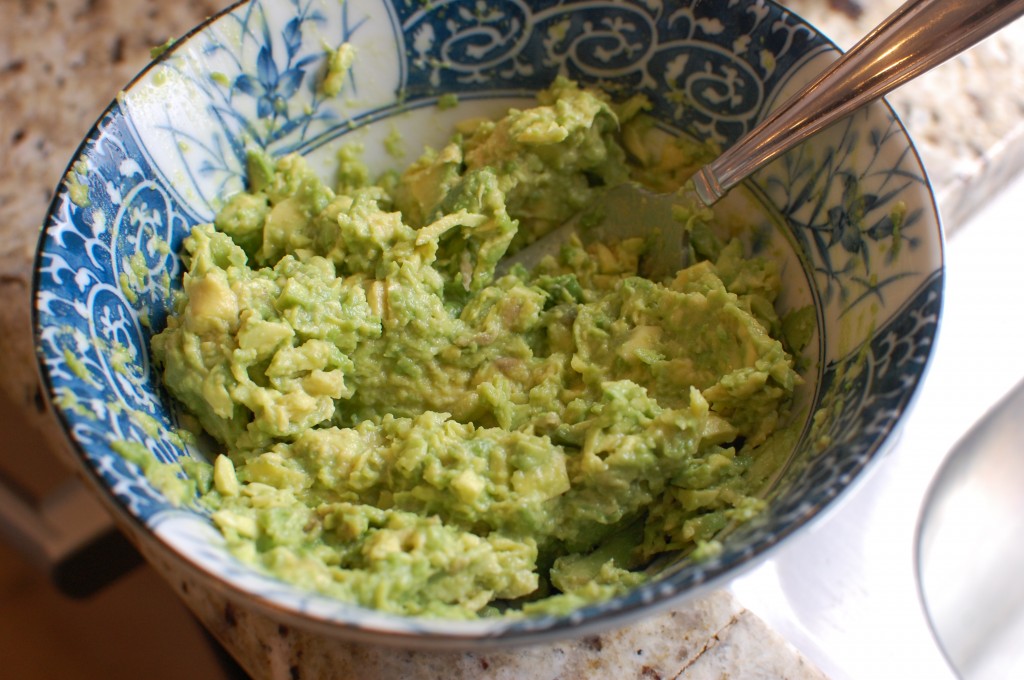 2.  Mix the sugar, eggs, oil, lemon juice, lemon zest, and mashed avocado until combined.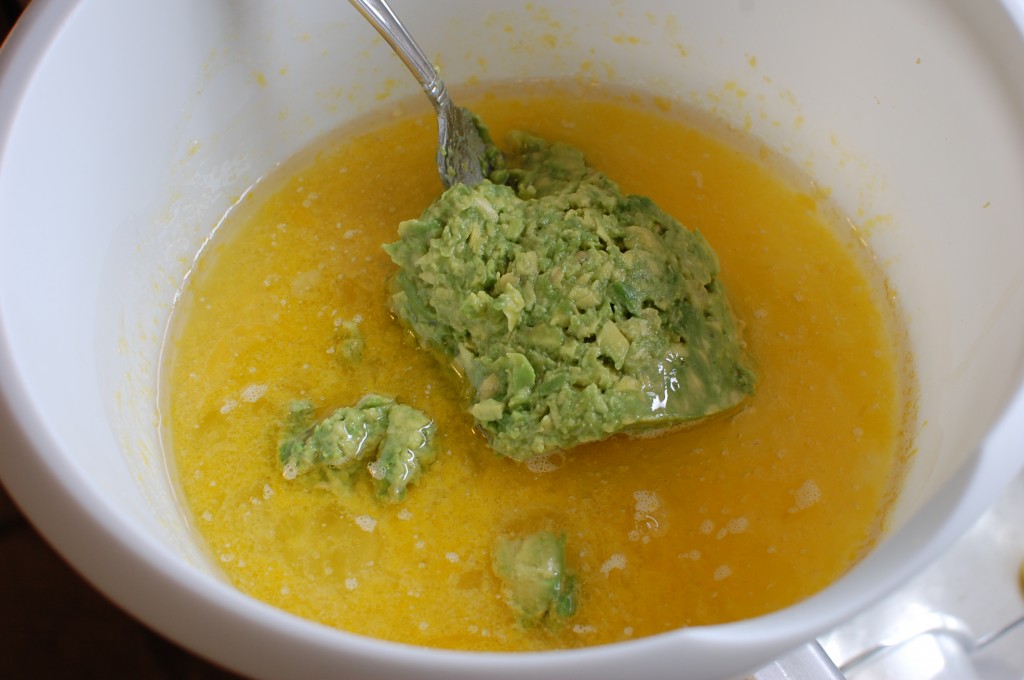 3.  Pour the avocado mixture into the dry ingredients, and mix until combined.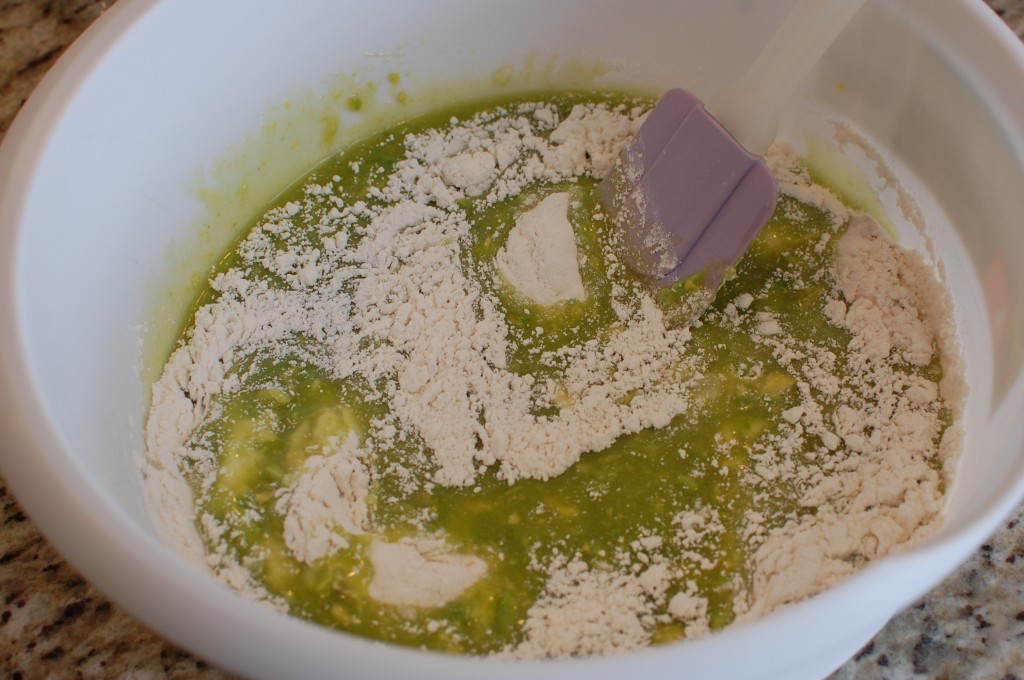 4.  Stir in the walnuts.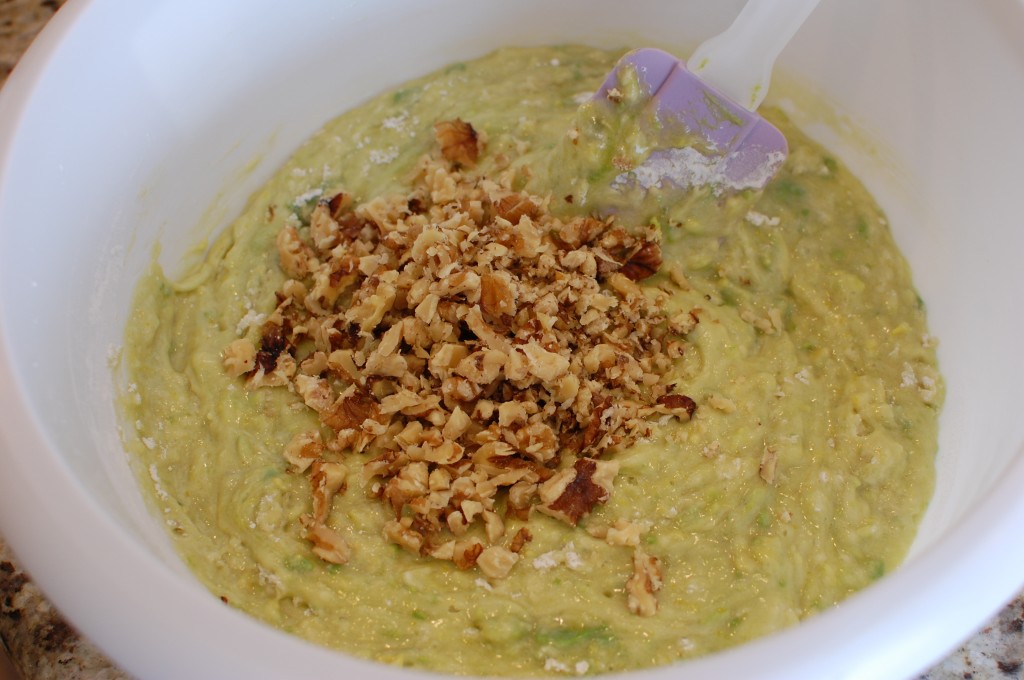 5.  Pour the batter into the pans, smoothing down the top.  Sprinkle with a few reserved chopped walnuts (if desired).
6.  Bake at 350 degrees for 30-35 minutes if using the mini pans, or bake 50 min-1 hour if using the regular loaf pan.  Allow to cool on a wire rack completely before slicing.