Last week, my husband's sister and her husband moved down from Sacramento to San Diego.  One of their last stops in Sacramento, before making the final drive down South, was to a local bakery called the "Cookie Connection."  They got a huge stack of cookies for the road (and some extra to share)… Oatmeal Raisin, Caramello, Smores, White Chocolate Macadamia Nut, and the "Rascal" (a chocolate peanut butter cookie).  The S'mores Cookie (a milk chocolate chip cookie with marshmallow – on top of a square of graham cracker) – was our hands down favorite.  OMG!  Soooo good!!!
What a clever idea… making a S'mores flavored cookie… and I loved that the graham cracker was incorporated into the cookie as a whole square piece!  This was a very easy cookie recipe to re-create… and I decided to make these large sized cookies, just like they sell at the Cookie Connection.  (The larger cookie size also works best for the graham cracker squares.)  This recipe will make 2 dozen of the larger sized cookies.  For best results, bake only 6 cookies per sheet, and bake only one sheet at a time in the center of the oven.
S'mores Cookie:
1 c. unsalted butter (or butter flavored shortening)
1 c. sugar
1 c. brown sugar
1 1/2 tsp. salt
2 eggs
1 T. vanilla extract
1 tsp. baking soda
3 1/2 c. flour
1 c. mini marshmallows
2 c. milk chocolate chips
1/2 package honey graham crackers, squares
1.  Preheat oven to 350 degrees.  Cream the butter (or butter flavored shortening) with the sugar, brown sugar, and salt.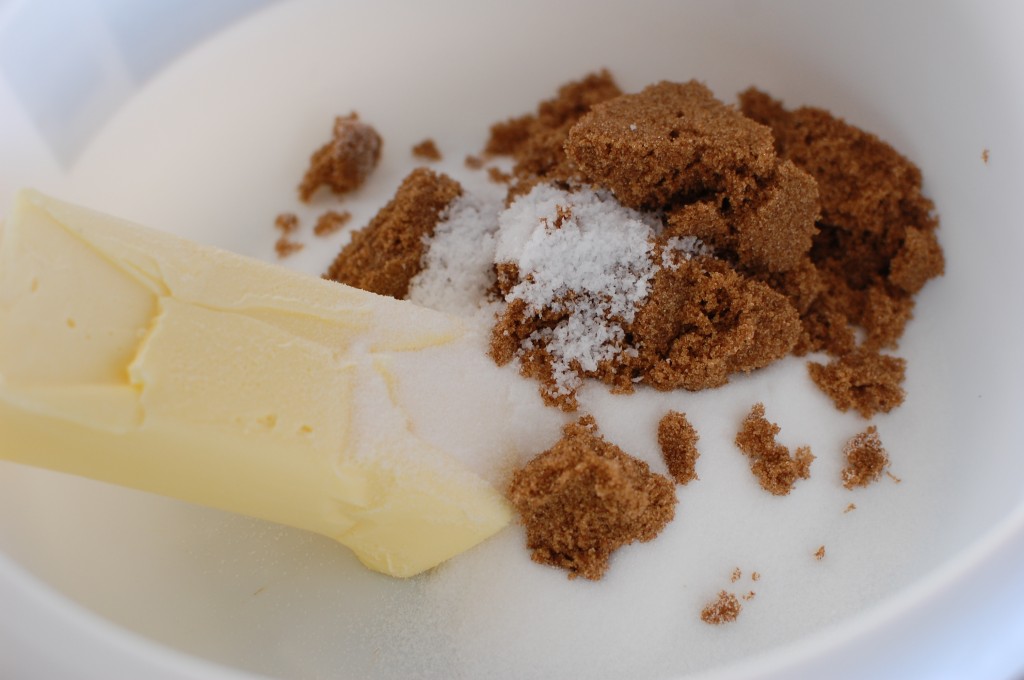 2.  Add the eggs, vanilla extract, and baking soda.  Continue mixing until thoroughly blended.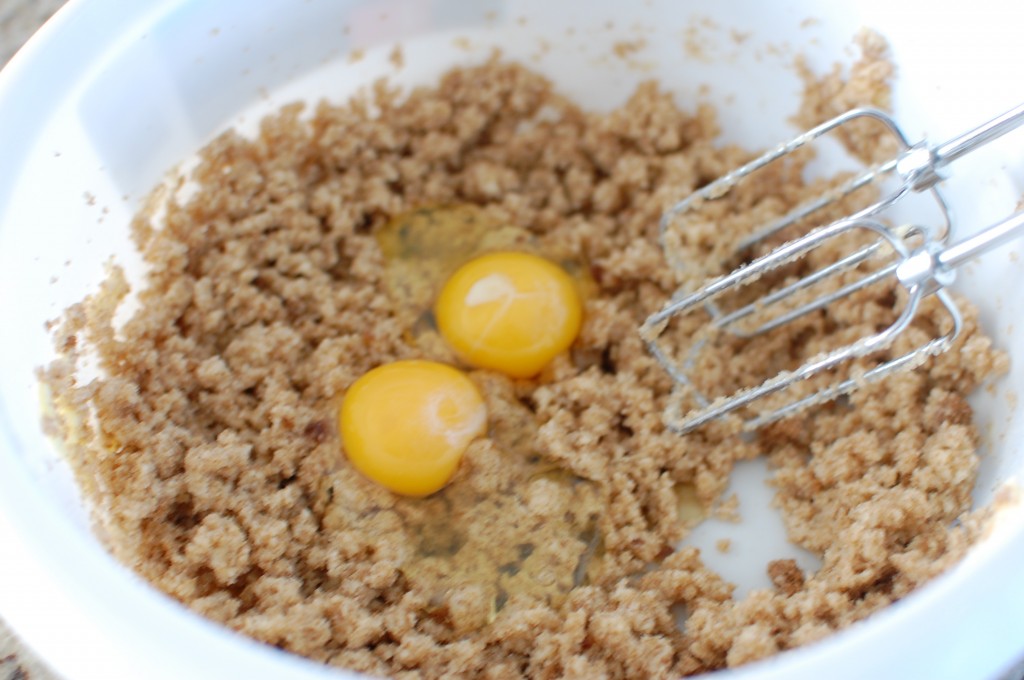 3.  Add the flour, and slowly mix into the sugar/butter mixture.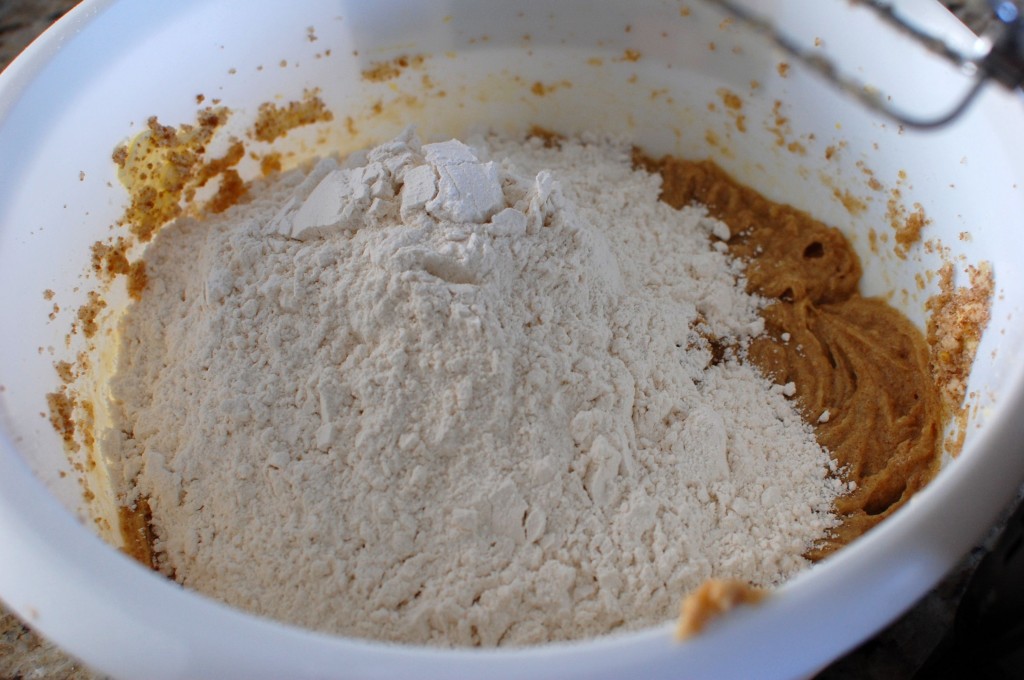 4.  Stir in the chocolate chips and mini marshmallows.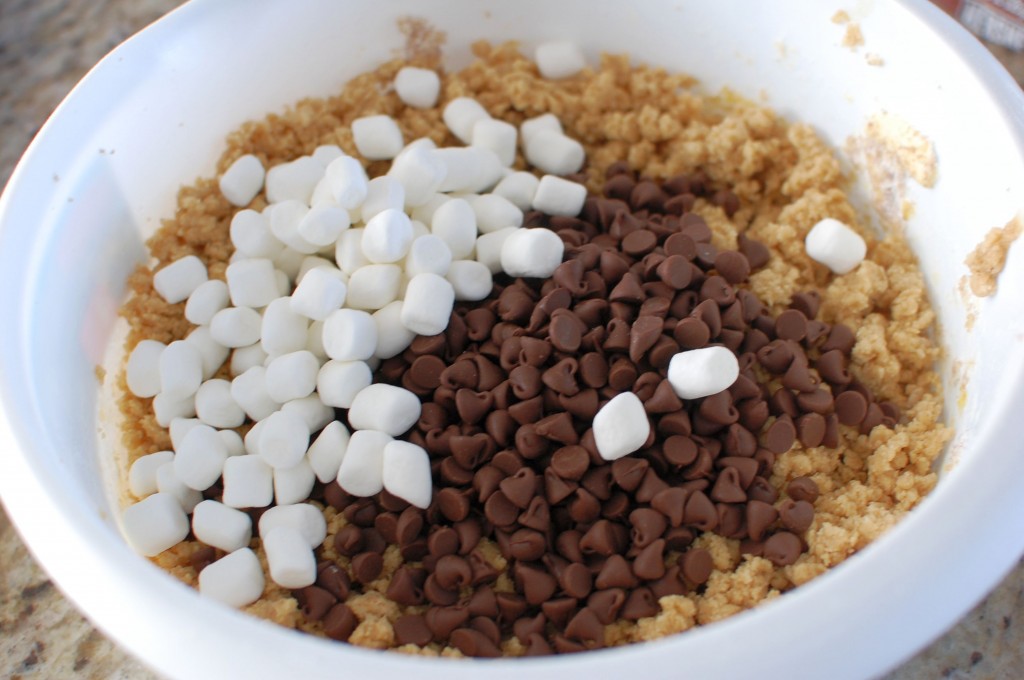 5.  Place 6 graham cracker squares on a parchment or silicone lined baking sheet.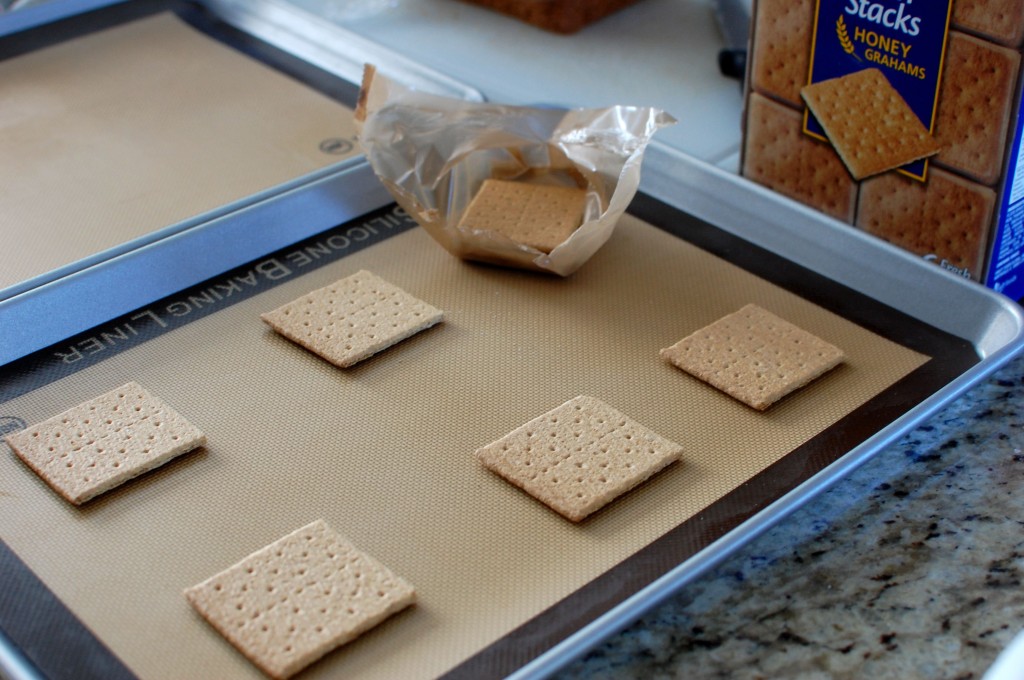 6.  Scoop 1/4 c. cookie dough (use a measuring cup), and form a patty with your hands.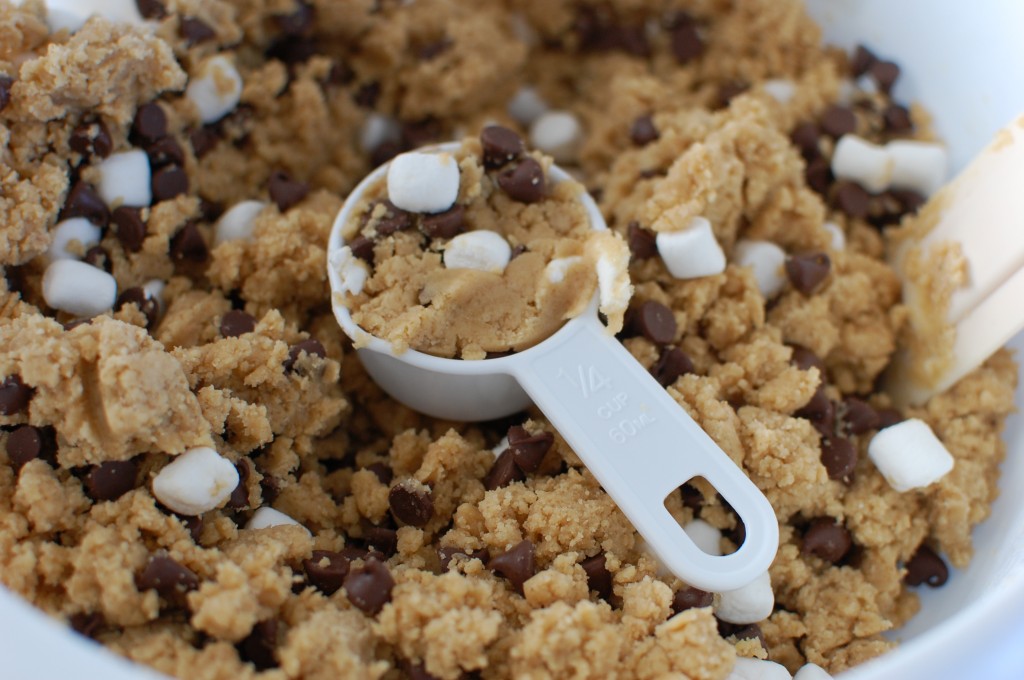 7.  Place the cookie dough patty on top of the graham cracker squares, using your fingers to flatten slightly and form a large rounded cookie.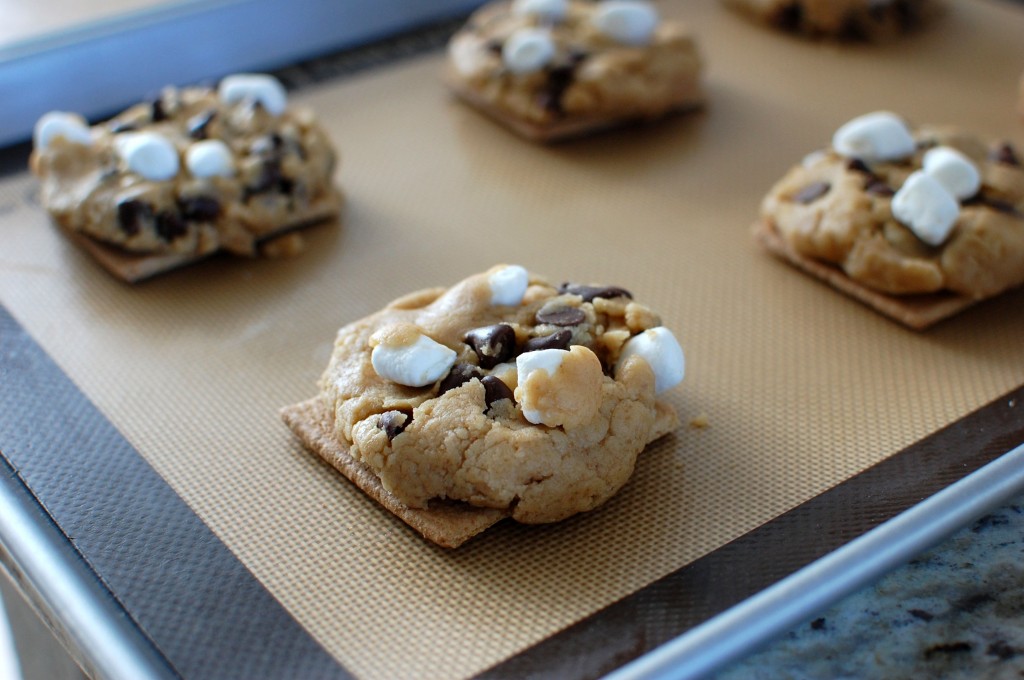 8.  Bake one sheet at a time for 10-12 minutes, at 350 degrees.  The cookies will be soft when they come out of the oven.  Allow to sit on the baking sheet for a few minutes to cool and harden slightly, then transfer to a wire rack to cool completely.  (See the picture taken from below showing the graham cracker bottom?  That's one of the cool surprises that makes this cookie so unique!)