Happy Year of the Water Snake!!!  Tomorrow (starting at midnight) is Chinese New Year's Day, the beginning of the Lunar New Year's celebrations all across Asia and in Asian communities here in America.
This year, I was thinking about what to make for Lunar New Year… year of the Snake – maybe I should make something Snake shaped?  Nah.  I googled "year of the snake recipes" and discovered a really gross recipe explaining how to kill and cook a rattlesnake.  Uhhh… NO WAY!  (Funny enough, the first time we had the fire department out to our house to get the rattlesnake that found its way into our yard – they killed it on the lawn and tried to give it to my husband.   Did they think we wanted to cook it or something???   Now, they don't even ask… they just come over and say, "You guys again?  Another snake, huh?  Weren't we just here?"  I guess that's what we get for living next to a chaparral wilderness reserve…)  So snake stuff is out.  WAY out.  I don't care how many free snakes there are in our yard, I'm not eating a snake!
Around this time every year, the Chinese supermarkets sell premade Nian Gao in the refrigerated section.  Nian Gao is a special New Year's cake, made from glutinous rice flour, in various flavors.  It's packaged as a large, hard hockey puck – shrink wrapped in plastic.  My husband will usually buy one, hoping that I will slice it up and fry it in batter for him – his favorite way of eating Nian Gao.
I thought, why not make it fresh?  His favorite flavor is red bean, so that's what I made.  Make it easy on yourself and use canned sweet red bean paste.  If you can't find the canned version, you can make your own paste by cooking red beans until soft and pureeing with sugar.
So how did it turn out?  My husband said, "Tastes like the real thing.  Mmm… Good!"  Coming from Mr. Picky, that's high praise…
Homemade Red Bean Nian Gao:
18 oz. can sweetened red bean paste
1 lb. (16 oz.) glutinous rice flour
1 c. warm water
1/2 tsp. salt
1 1/2 c. sugar
2 c. water
Nian Gao Batter (for frying):
1 c. flour
1 T. sugar
1/4 tsp. salt
1/2 tsp. baking powder
3/4 c. water or milk
1 egg
1.  Spray two 9″ round silicone cake pans with non-stick spray, or line two cake pans with foil and grease.  Set water to boil in a large two tier steamer.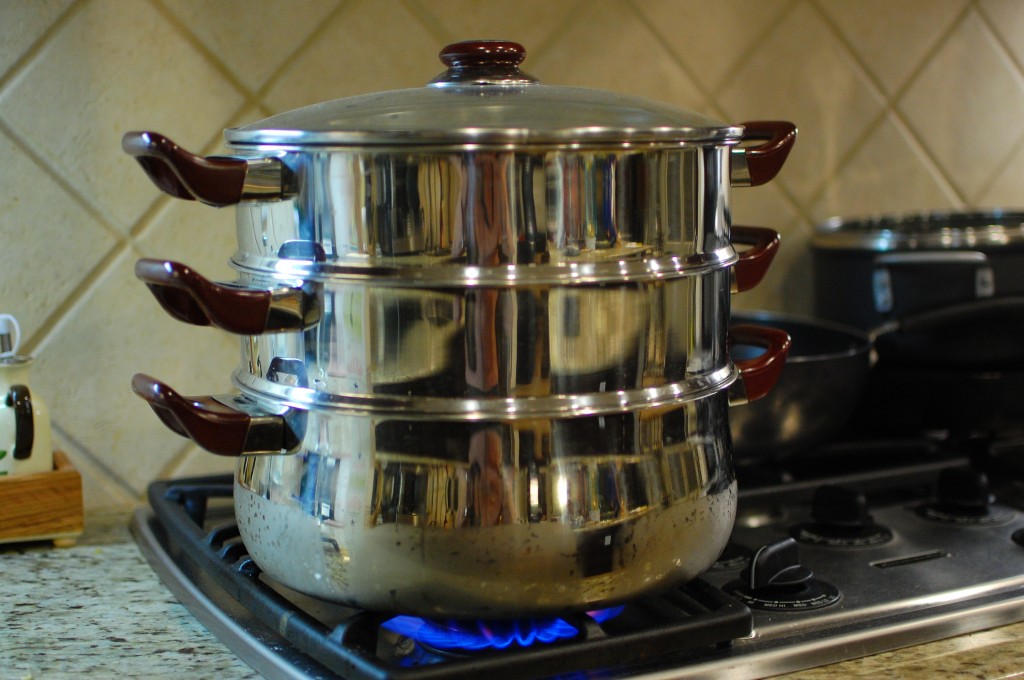 2.  Put the sweetened red bean paste in a large bowl (make sure your bowl has high sides, because the next few steps will have a tendency to splatter).  As you can see, the sweetened red bean paste is very thick – the next step will loosen it up.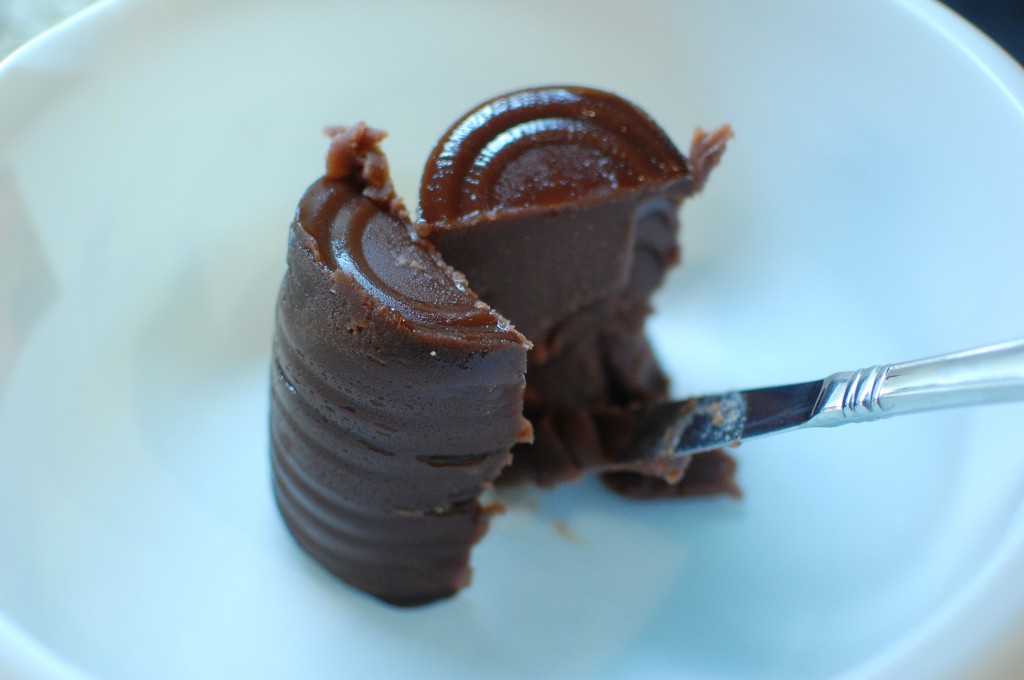 3.  Add the 1 c. warm water, and use an electric mixer to blend it together on the lowest speed.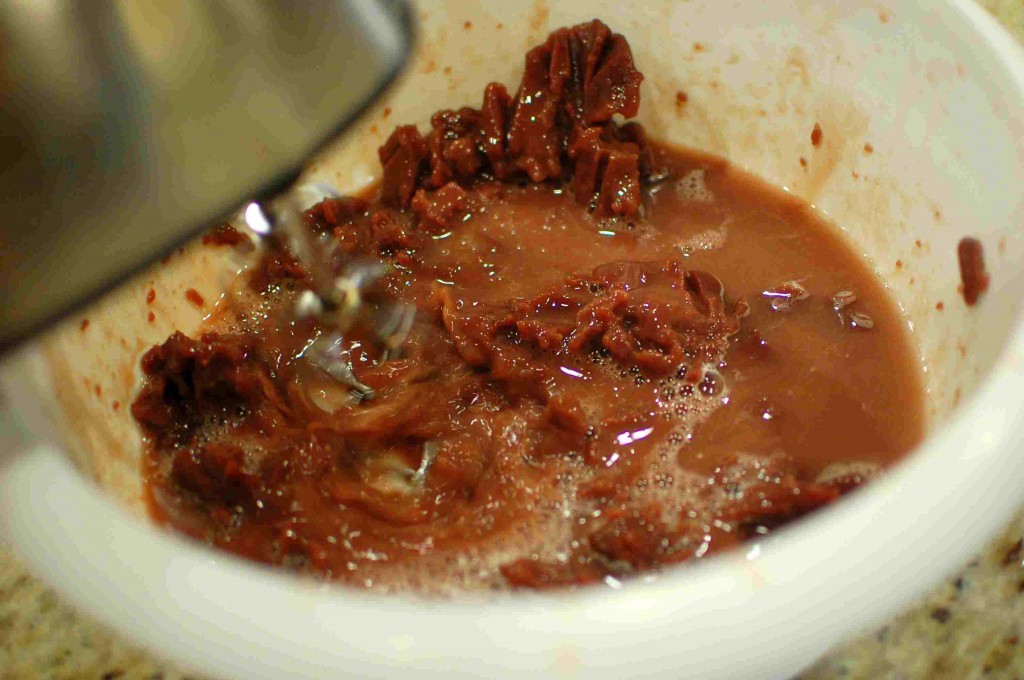 4.  Add the sugar and salt, and mix thoroughly.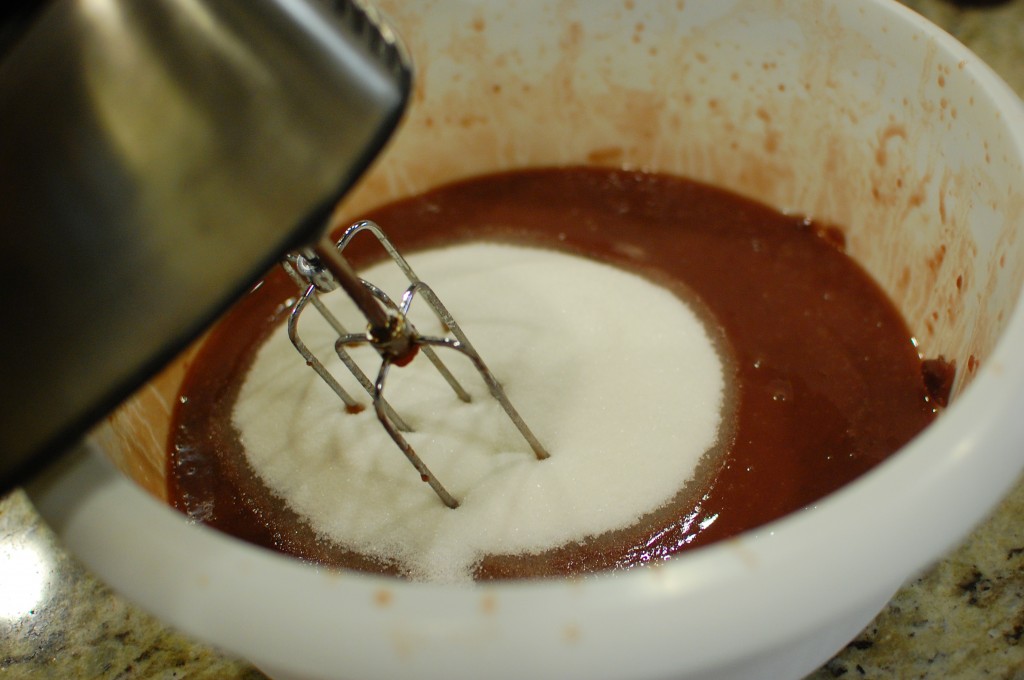 5.  Add the glutinous rice flour, and mix.  You will have a somewhat stiffer texture at this point.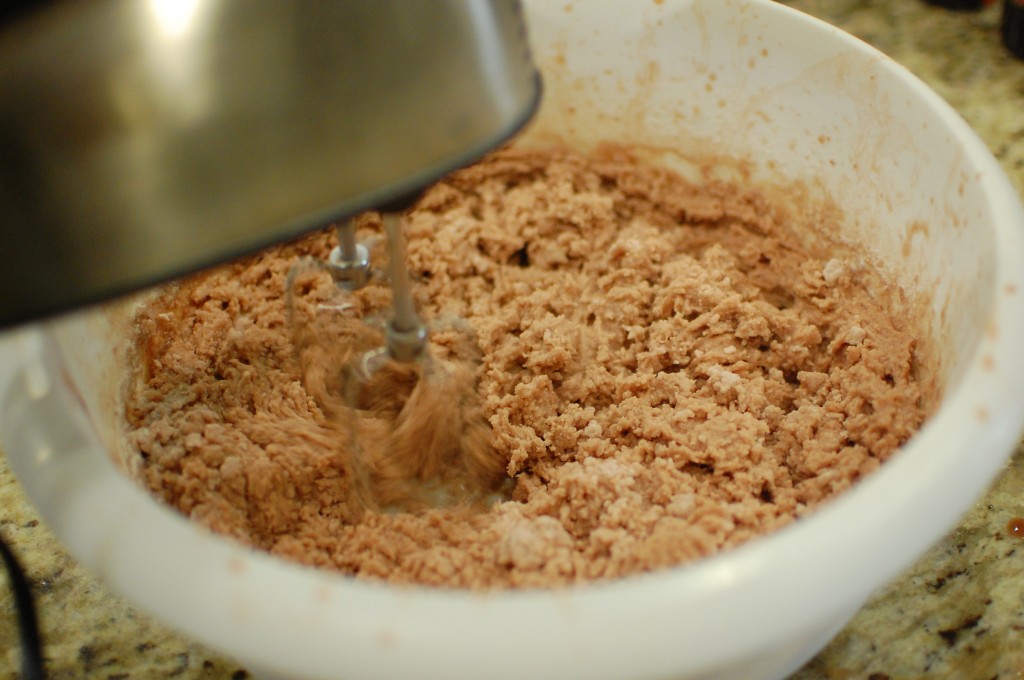 6.  Add the remaining cups of water (room temperature from the tap is fine), and mix until uniform.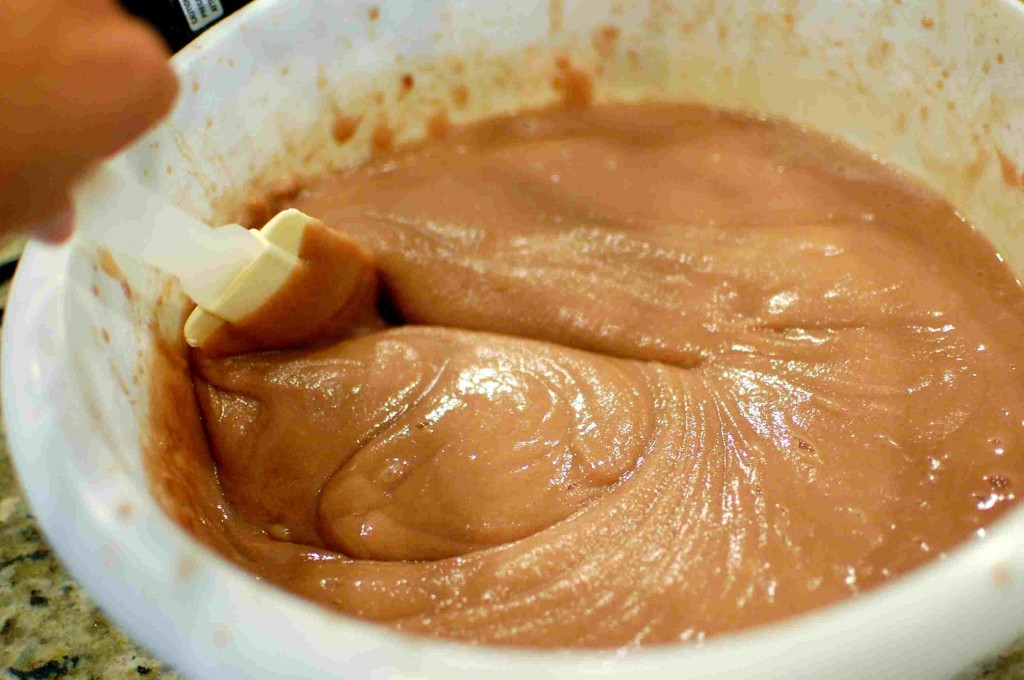 7.  Divide the batter between the two prepared cake pans.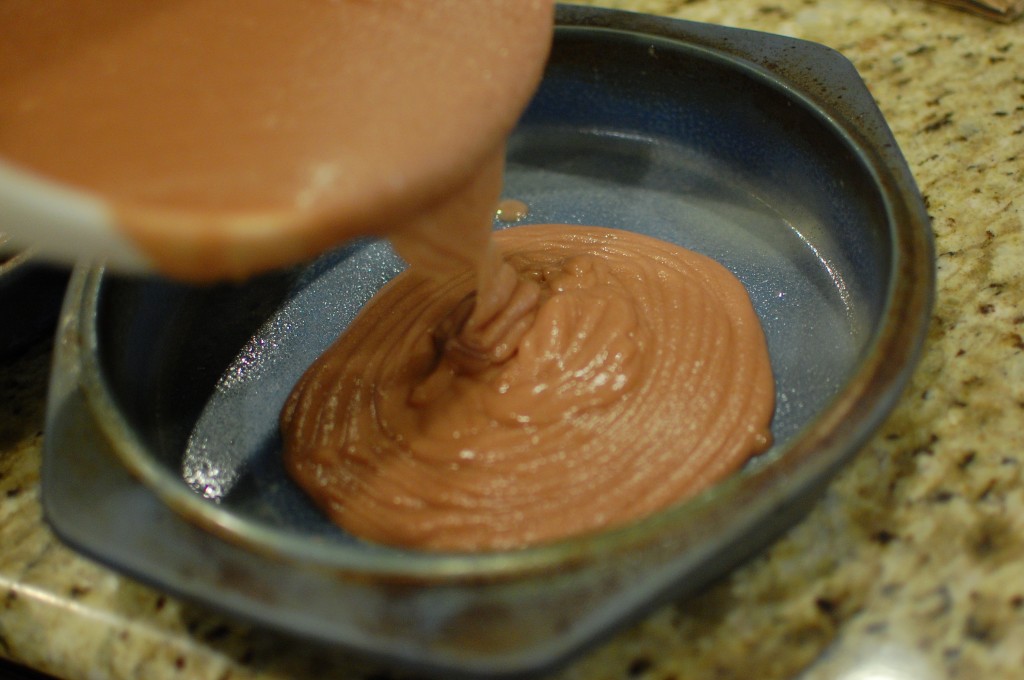 8.  Place the cake pans in the steamer, cover, and steam for 90 minutes – 2 hours (until set and firm).  (Halfway through cooking, rotate the bottom steamer to the top and vice versa.)  Make sure the steamer doesn't run out of water.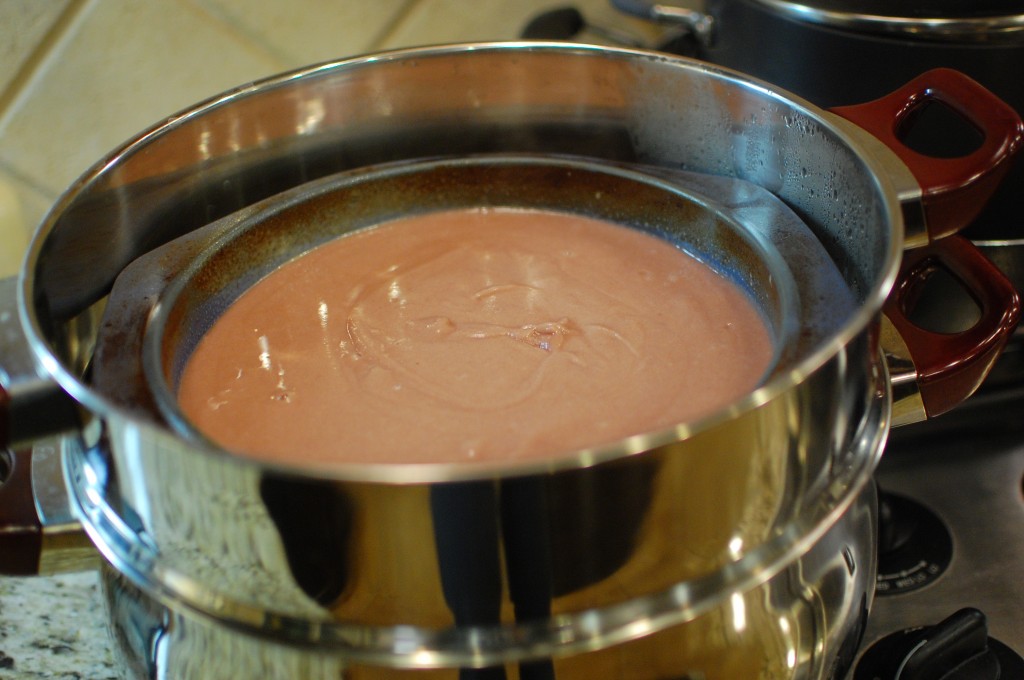 9.  Remove from the cake pans and store in the refrigerator covered with plastic wrap.   At this point, you can slice and eat as is, or you can dip in batter and fry.  Or, you can wrap in (oiled) plastic wrap or foil, and store in the refrigerator.  The Nian Gao will become more firm as it stores in the refrigerator.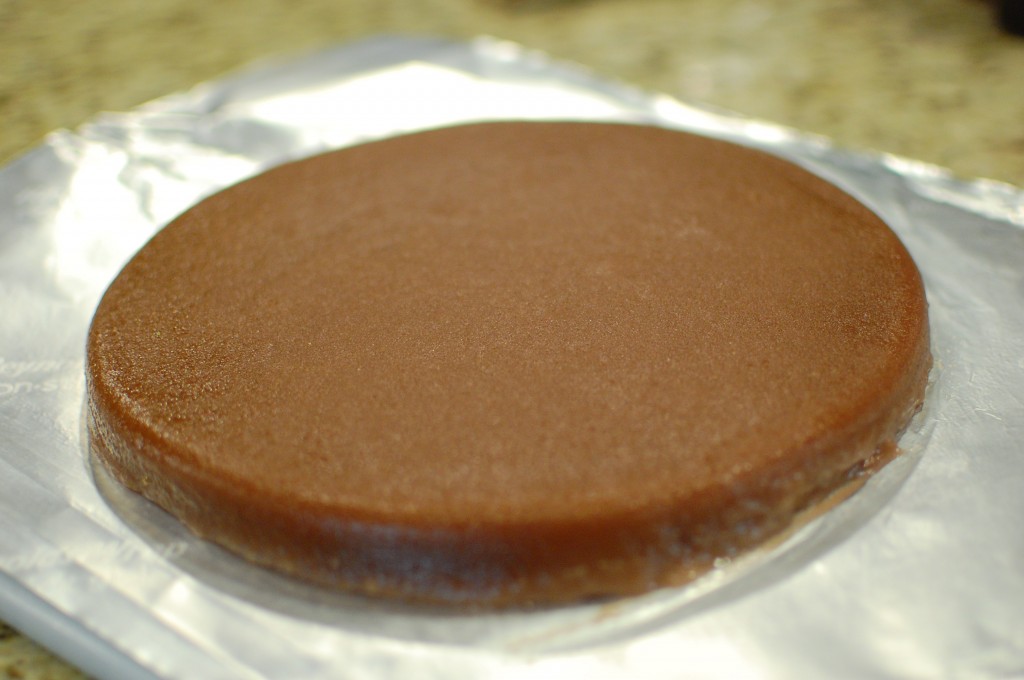 10.  To fry, slice the Nian Gao into squares.  Mix the batter ingredients in a small bowl.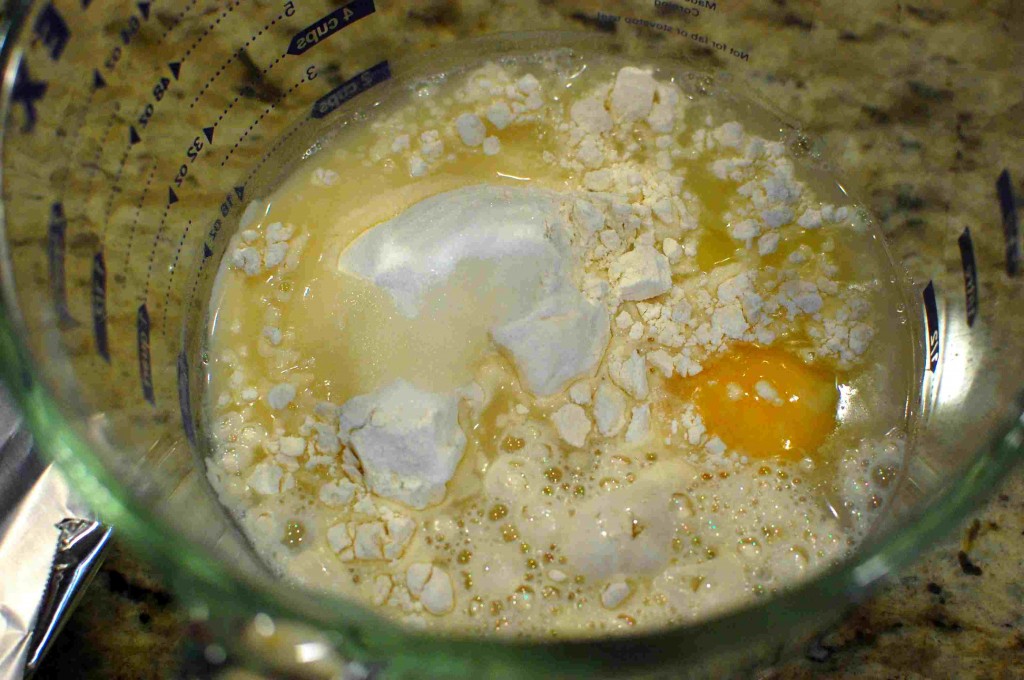 11.  Heat a few tsp. of oil in a large wok or frying pan over medium heat.  Dip the Nian Gao squares in the batter, turning to coat.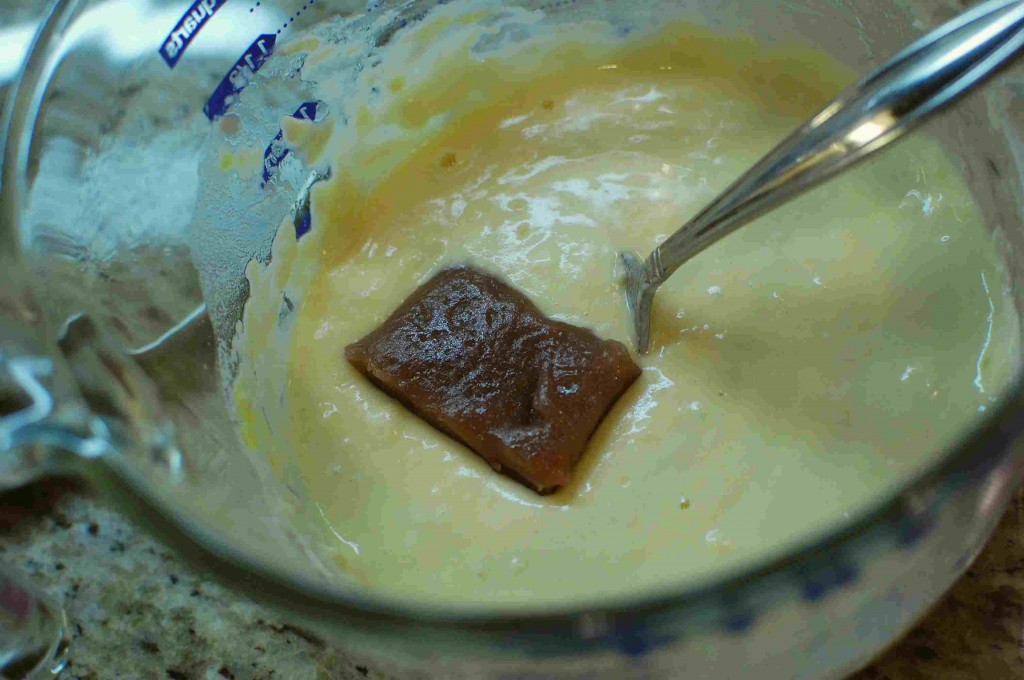 12.  Fry each side for a minute or two until golden brown.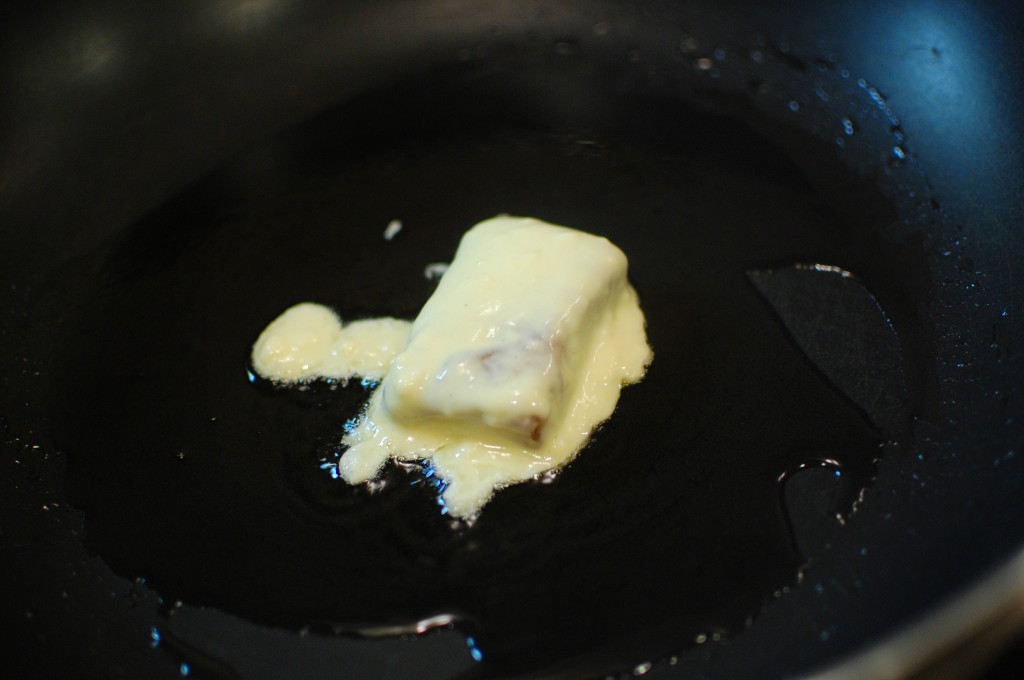 13.  Drain on paper towels, and serve hot.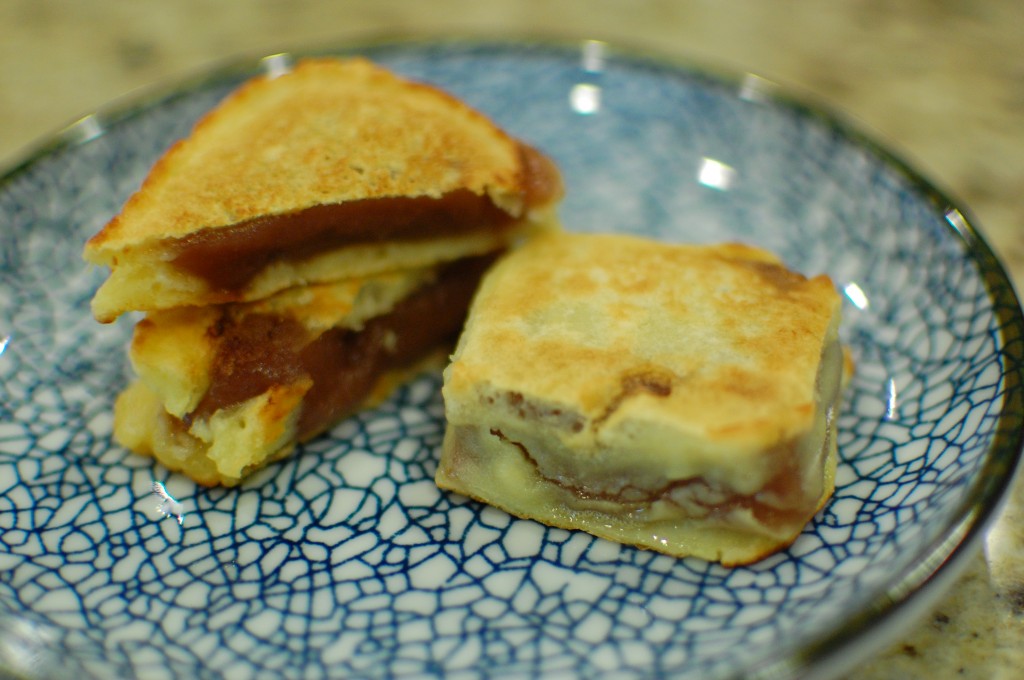 And now, as a special New Year's treat, here is a picture of the first rattlesnake that we found at our house.  It's a Western Diamondback, and was crawling across our driveway, against the garage door we were about to open: