This past week, most of San Diego county has been on fire.  I think at one point, there were 9 separate fires burning all over the county… and one of the biggest fires was in my city.  Our entire community had to evacuate, with very little notice.  On day 1 of the evacuation, I ran to the market around the corner from my office, and stocked up on bottled water, bread, sandwich fillings, and non-perishable food… During the 2-3 day period that we were locked out of our homes, we finished most of the food – but I did end up with leftovers – one whole loaf of french bread that had gone a bit hard.
Once we got back into our homes (which thankfully, were undamaged by the fires!)…
I felt bad throwing the hardened loaf of bread away.  But what to do with it?  I suppose I could have sliced it up, tossed with olive oil and spices, and made croutons to mix into salad… but that's a lot of croutons!  Instead, I decided to break out my Bread Pudding recipe, and make something sweet.  (That's what we are supposed to do, right? "When life hands you lemons, make lemonade"!)
The thing that takes this bread pudding from something common, to something more special – is the Whiskey Butter sauce.  A little bit goes a long way – but it truly kicks up the taste of the bread pudding into something more suited for an adult palate, something more gourmet.  If you prefer to keep the alcohol out of the equation, substitute orange juice for the whiskey.
Bread Pudding:
1 lb. loaf (several days old) french bread
4 c. milk
1 1/2 c. sugar
1/2 tsp. salt
1/2 c. unsalted butter, melted
3 eggs
2 T. vanilla
1 T. cinnamon
1 tsp. nutmeg
1 c. raisins (optional)
Whiskey Butter Sauce:
1/2 c. unsalted butter
1 1/2 c. powdered sugar
2 egg yolks
1/2 c. whiskey or orange juice
1. Preheat the oven to 350 degrees.  Slice the loaf into approximately 3/4 inch slices.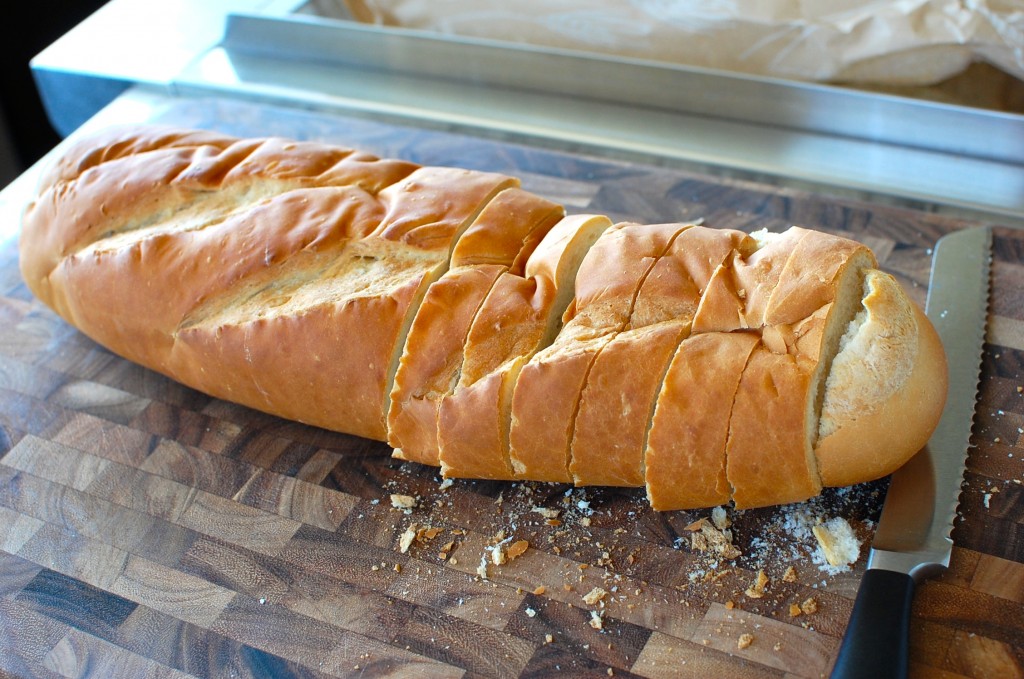 2.  Cube the bread slices.
3.  Mix the milk, sugar, salt, melted butter, eggs, and vanilla with a whisk or fork.  (If your milk is very cold, the melted butter might congeal a little bit – that's ok.)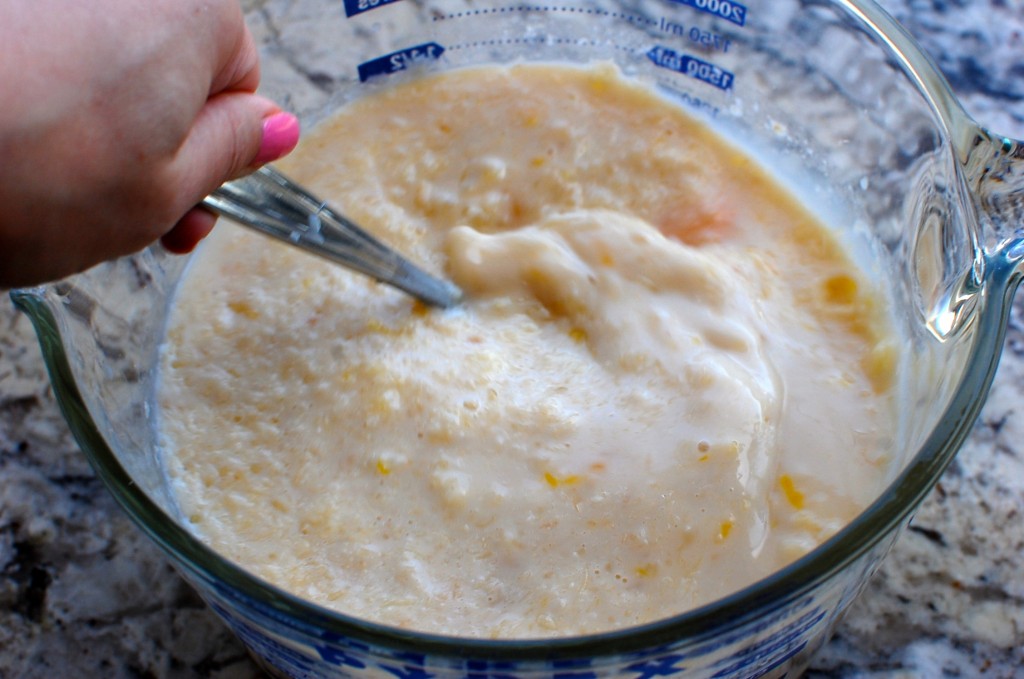 4.  Add the cinnamon, nutmeg, and raisins.  Mix until combined.  (If you don't like raisins, leave them out or substitute with chopped walnuts.)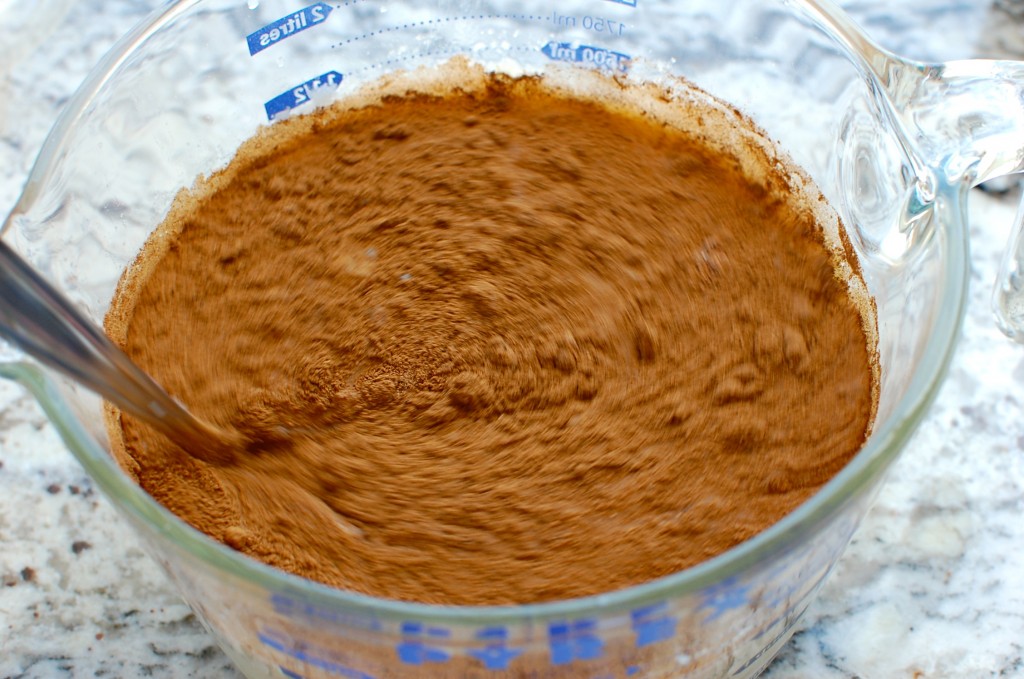 5.  Place the cubed bread into a large bowl, pour the milk mixture over and toss to combine.  Your bread will end up very moist and will soak up most of the liquid.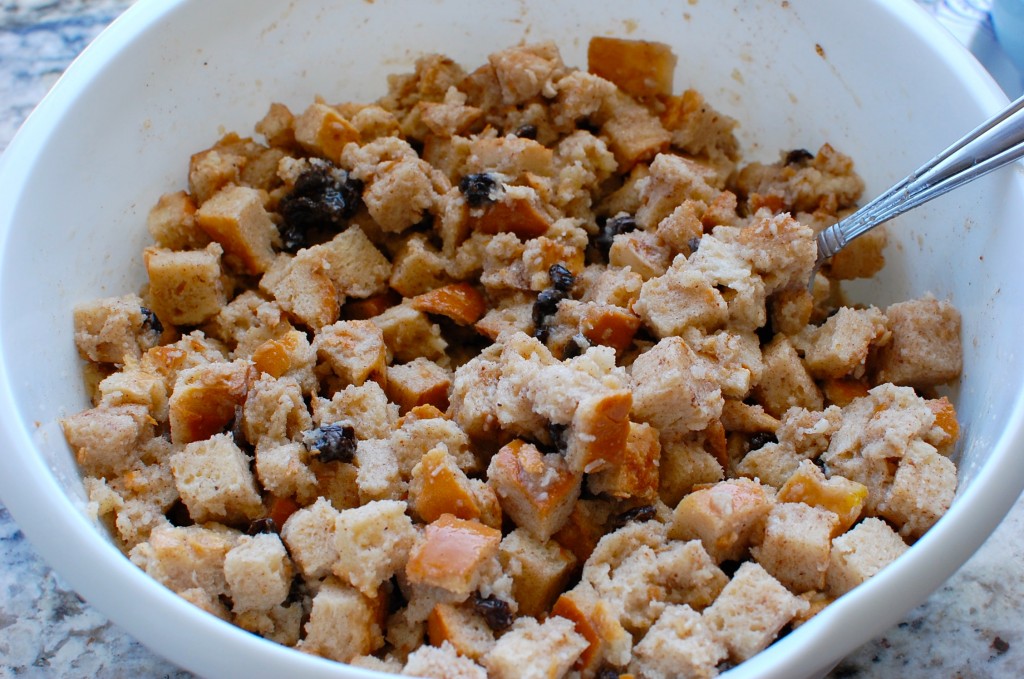 6.  Grease a 9″ X 13″ (3 quart) glass pyrex dish with butter or baking spray.  Pour the bread mixture into the pan, spread into an even layer.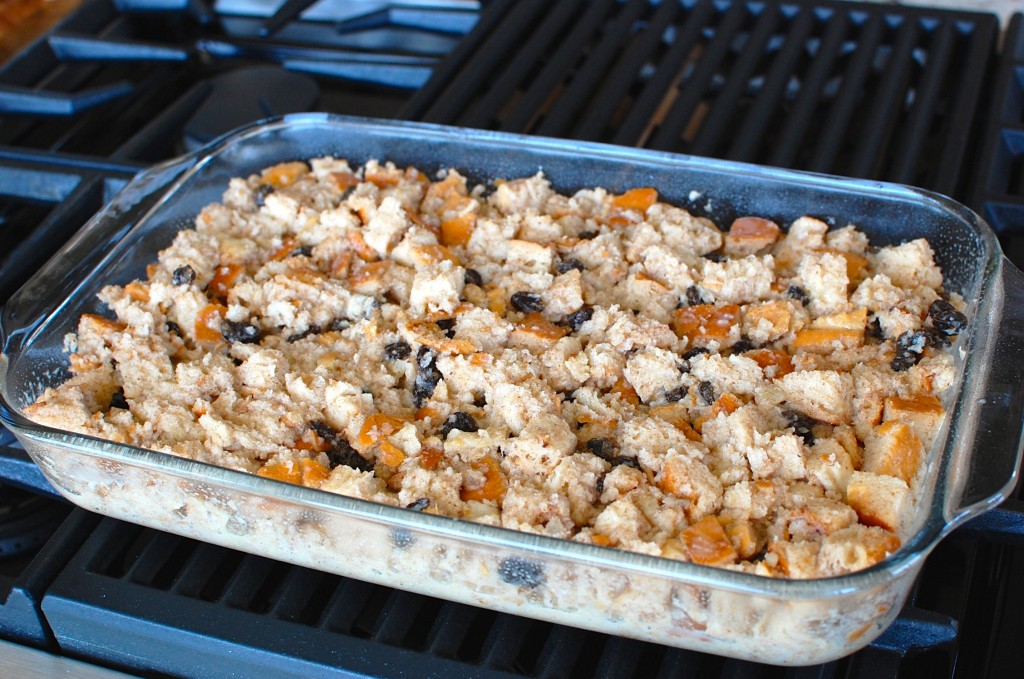 7.  Bake for 1 hour.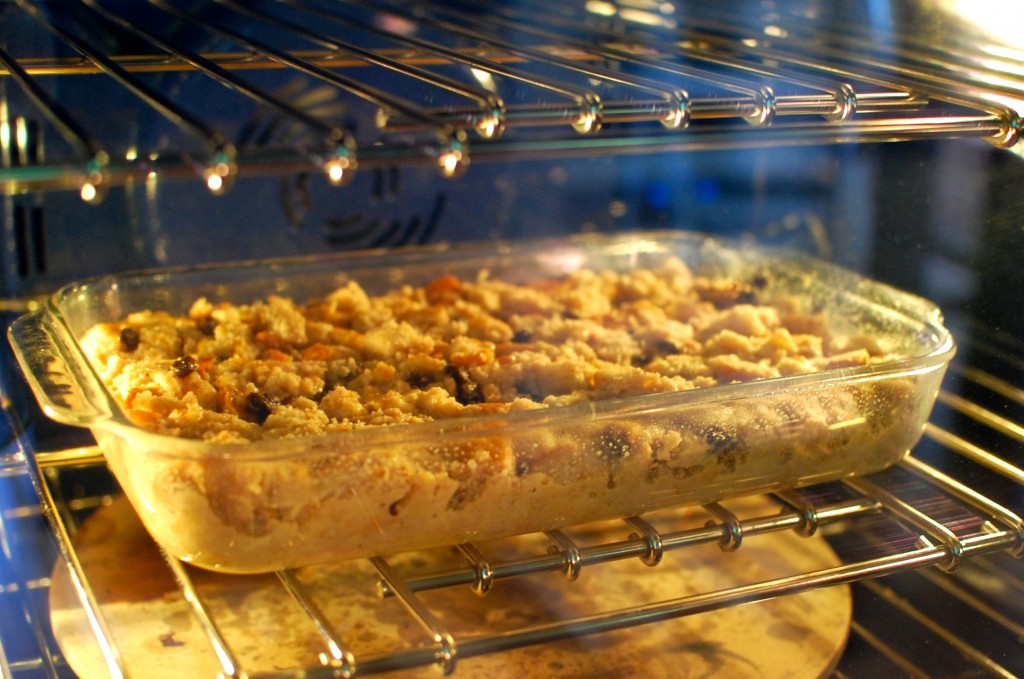 8.  Remove to the stovetop (or a rack) to cool.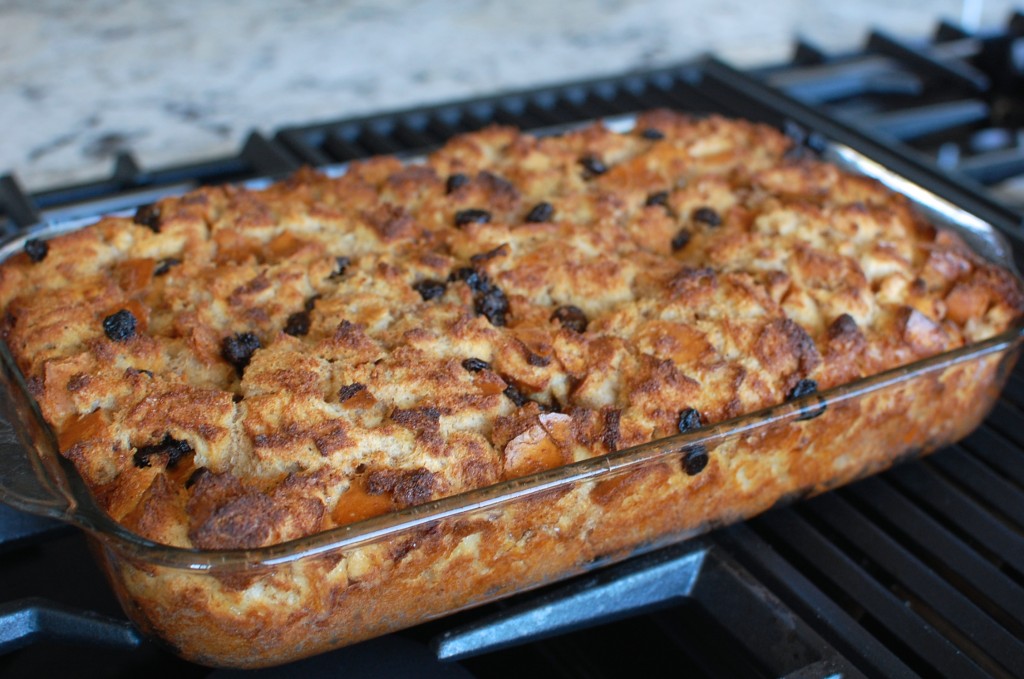 9.  Meanwhile, make the whiskey butter sauce.  Melt the butter in a small saucepan.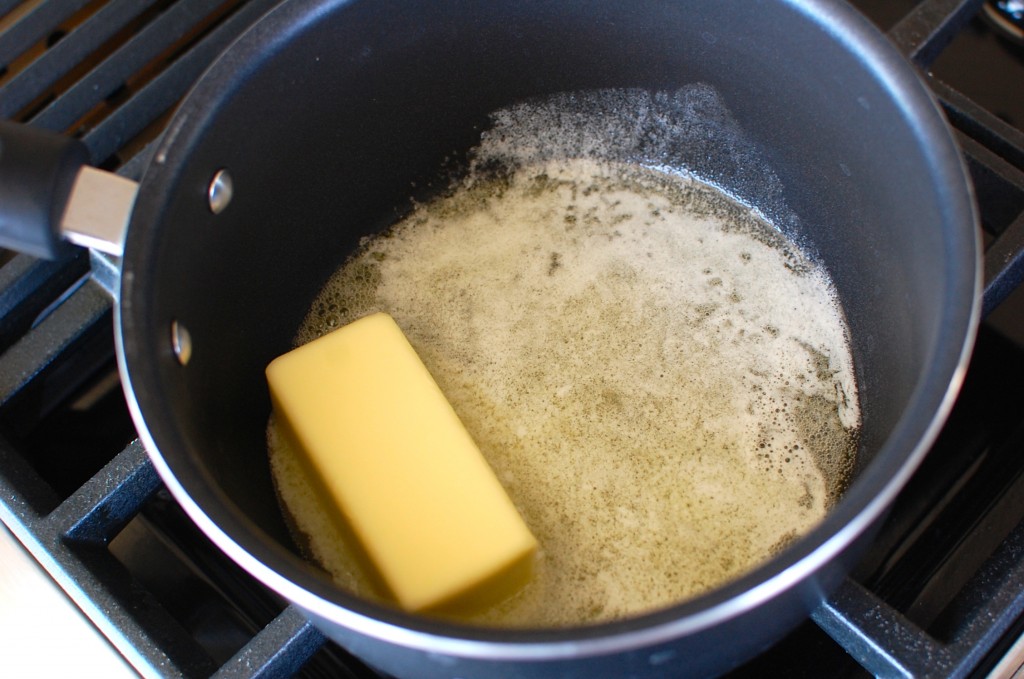 10.  Add the powdered sugar, and mix with a wire whisk until combined and smooth.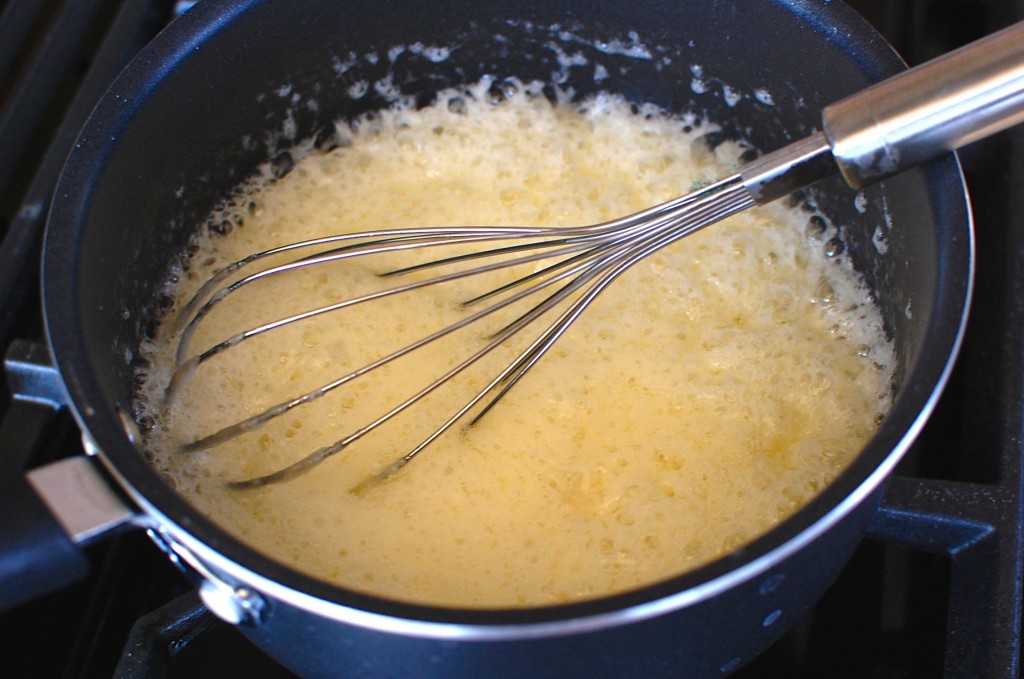 11.  Take the pan off the heat, and use the whisk to quickly add in the egg yolk – stir quickly to avoid scrambling the egg.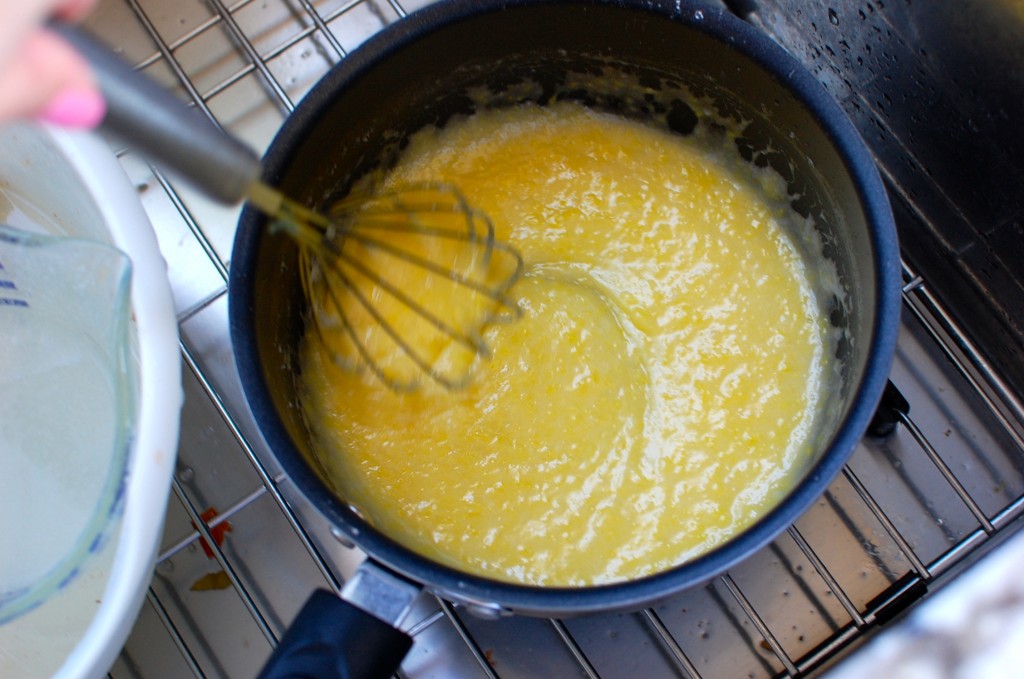 12.  Continue to whisk, adding the whiskey.
13.  Initially, the mixture will be watery, but will thicken as it cools.  If your sauce ends up lumpy, use a hand blender to smooth it out.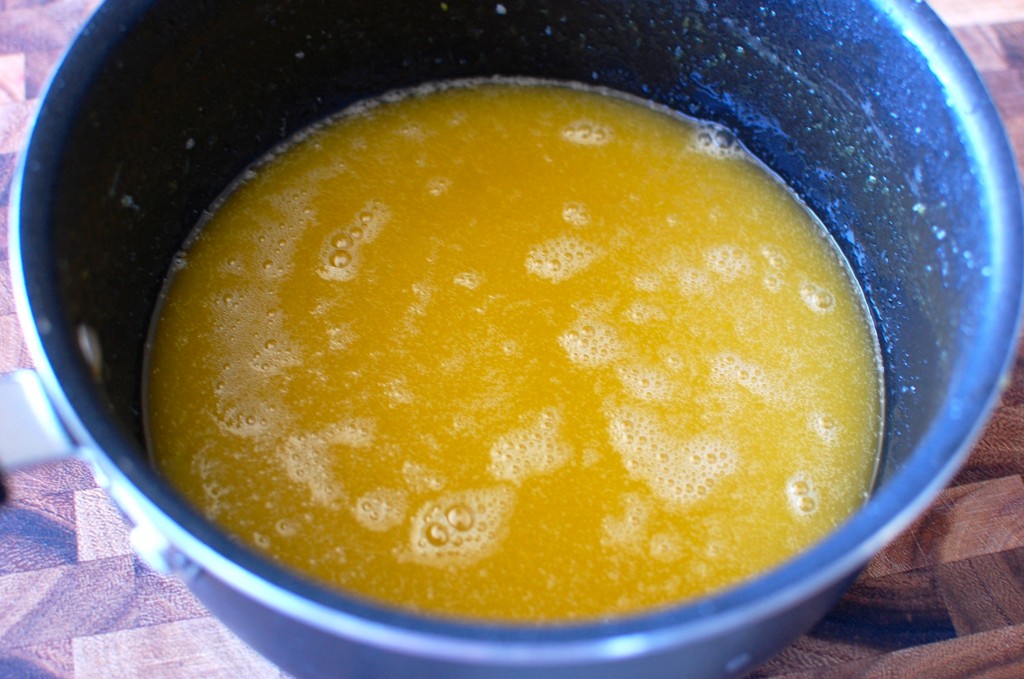 14.  Serve your bread pudding warm with a scoop of vanilla ice cream, drizzle with the whiskey butter sauce.