Lately, I've been seeing a lot of talk online (mainly on pinterest) about "2 ingredient nutella brownies".  In theory, it seems seem easy and great… but in reality… they were just ok (to me).  I made them in the hopes that they were as good as they hype… but I was disappointed in the end because I was looking for a chewy, fudgy brownie.  (The "2 ingredient brownies" were somewhat "eggy" and cake like – not quite as decadent as I was craving.)  The idea of "Nutella Brownies" sounded really delicious though… so I decided to create my own Nutella Brownie recipe instead… a brownie with a rich, chocolaty base with an infusion of hazelnut flavor.
One thing that I feel would take this recipe over the top is the addition of chopped hazelnuts.  If I had some hazelnuts, I would add about 1/2 c. chopped hazelnuts to the batter… but I didn't have any on hand, so I left them out.  :(  However, if you can find hazelnuts… by all means, add them in!  OMG I could eat a whole pan of these!!!
If you want to give the "2 ingredient nutella brownies" a go, blend 4 eggs + 1 c. nutella in your blender.  Pour into a prepared 8″ X 8″ pan, and bake for 25-30 minutes at 350.  If you don't want to sacrifice that much nutella for a taste, then blend 1 egg + 1/4 c. nutella, pour into a rice bowl, and microwave for about 60 – 90 seconds.  If you want something more brownie-like, though, try my Nutella Brownie recipe below, which I much prefer over the 2-ingredient version!
Mika's Nutella Brownies:
1/2 c. Nutella
1/2 c. unsalted butter
1/2 c. unsweetened cocoa powder
1 c. sugar
1/2 c. brown sugar
1 tsp. salt
1/2 tsp. baking powder
1 1/2 tsp. vanilla extract
3 eggs
3/4 c. flour
1 c. chocolate chips
2 T. powdered sugar for dusting (optional)
1.  Preheat oven to 350 degrees.  Line a 9″ X 13″ pyrex baking dish with foil, spray with non-stick baking spray (I like Pam for Baking).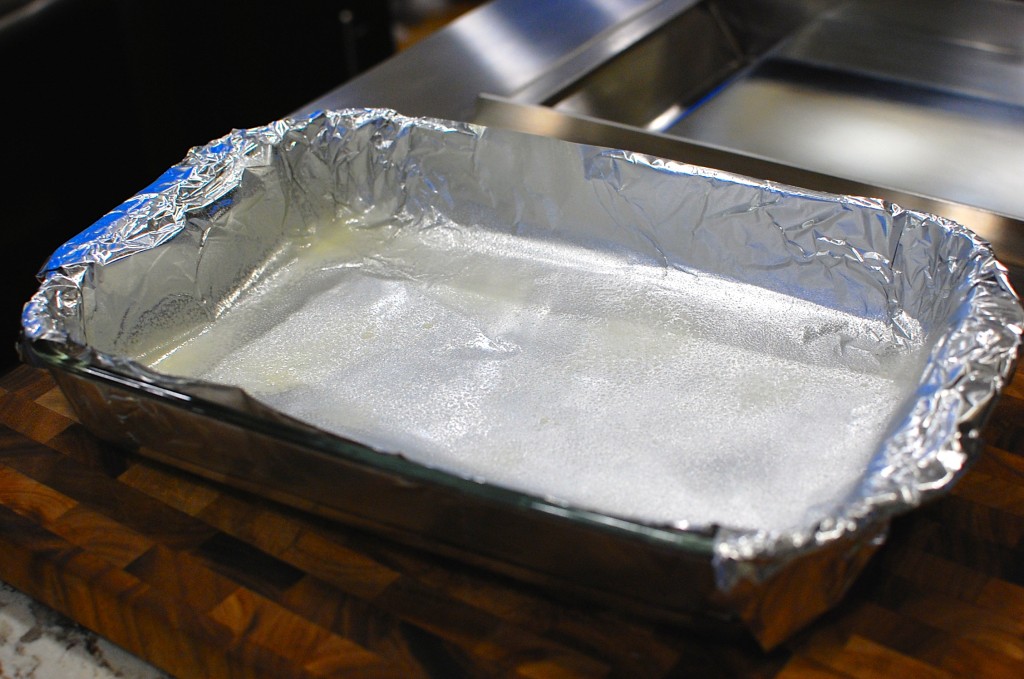 2.  Microwave the nutella and butter for 1 minute until melted.  (Cover with a paper plate to avoid splatters.)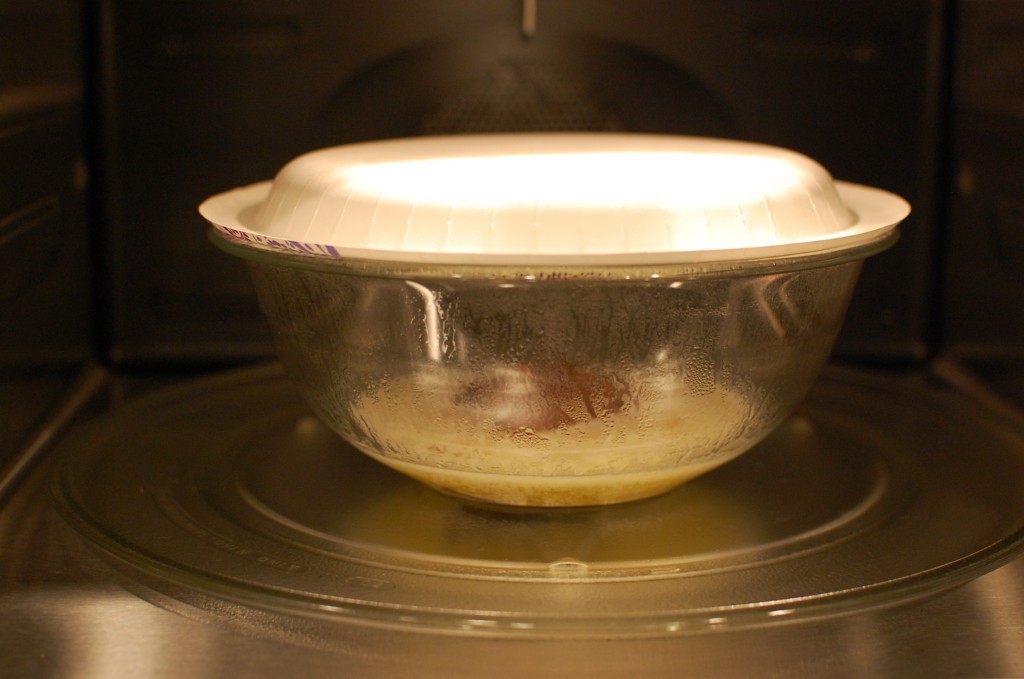 3.  Add the cocoa powder, mix together until smooth and shiny (like melted chocolate).
4.  Mix in the sugar and brown sugar.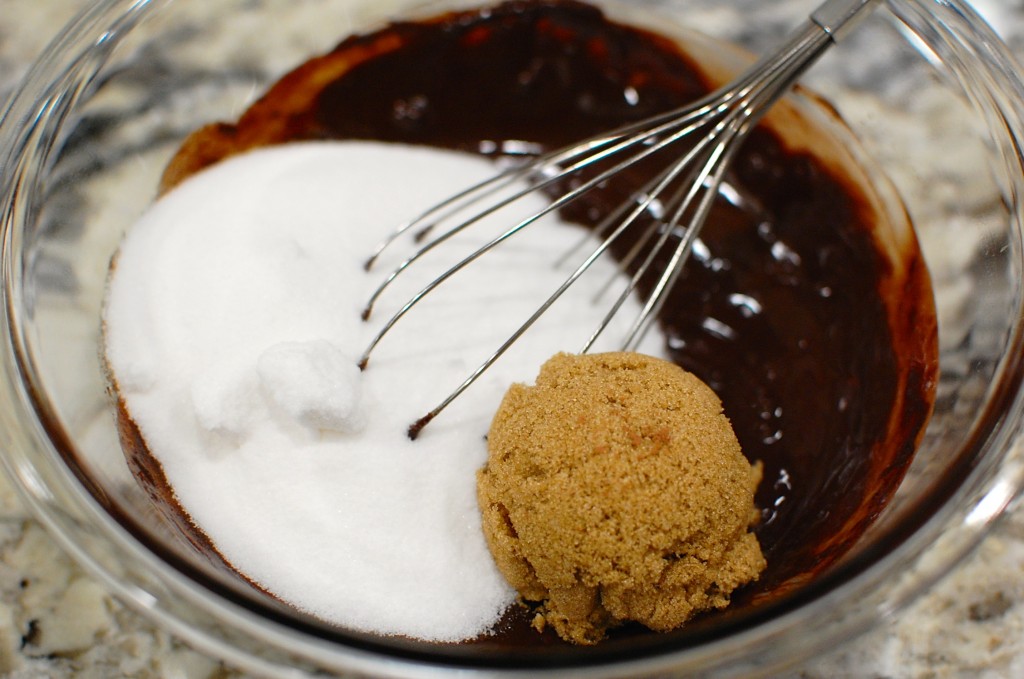 5.  Stir in the salt, baking powder, vanilla, and eggs.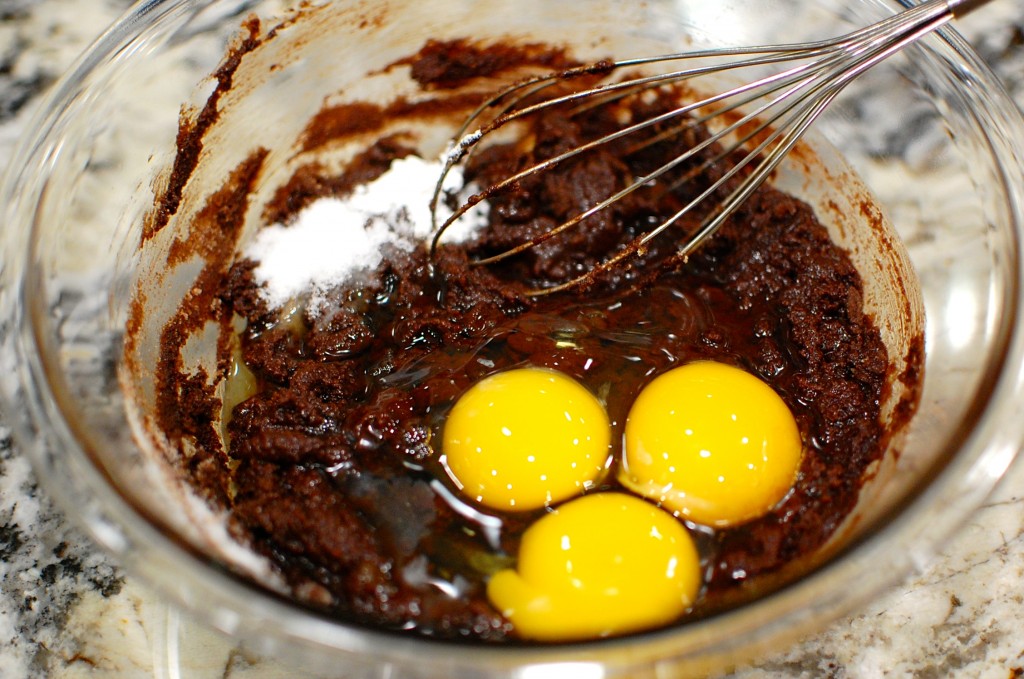 6.  Stir in the flour until the batter is smooth.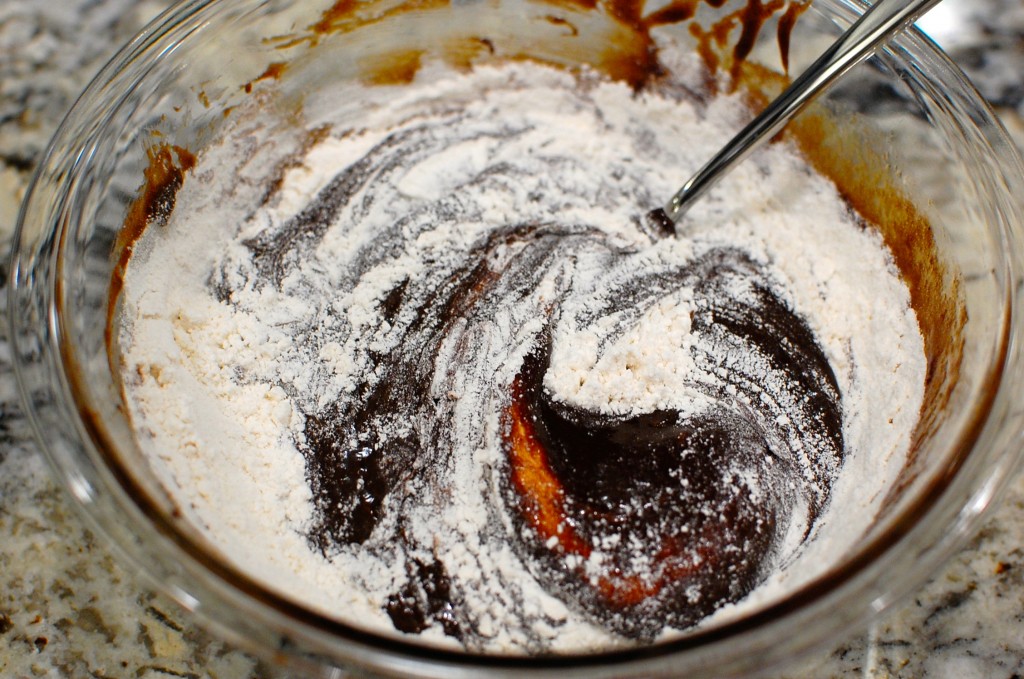 7.  Stir in the chocolate chips.
8.  Pour into the prepared pan.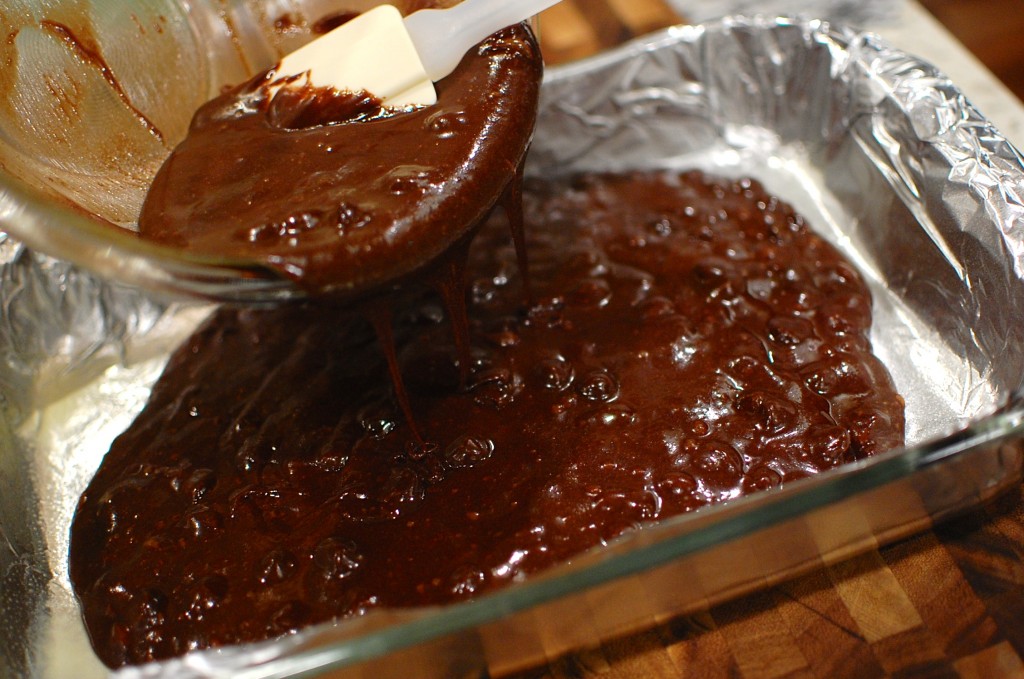 9.  Bake for 20 minutes in the oven preheated to 350 degrees.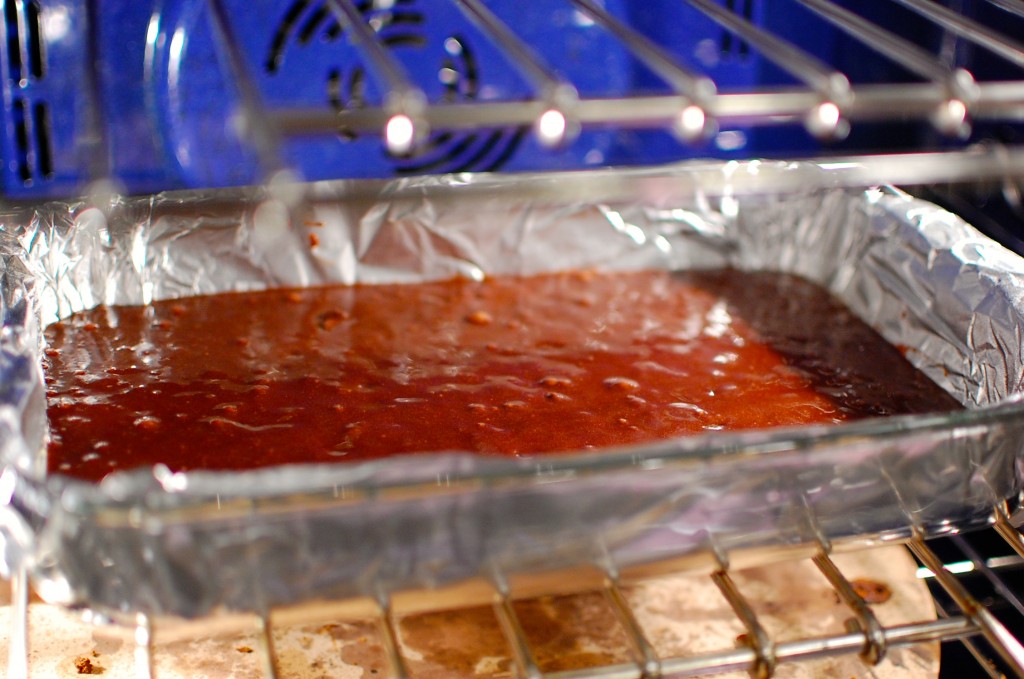 10.  Cool in the pan for 5-10 minutes.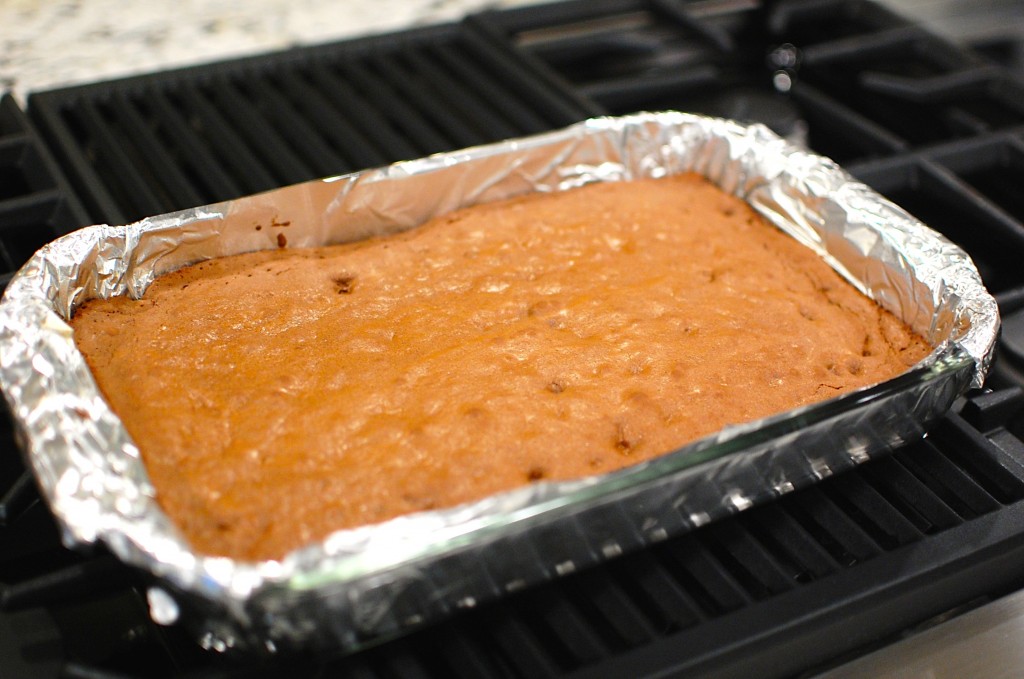 11.  Then use the foil as a sling to remove to a cutting board to cool completely.  Sprinkle with powdered sugar (optional) once cool.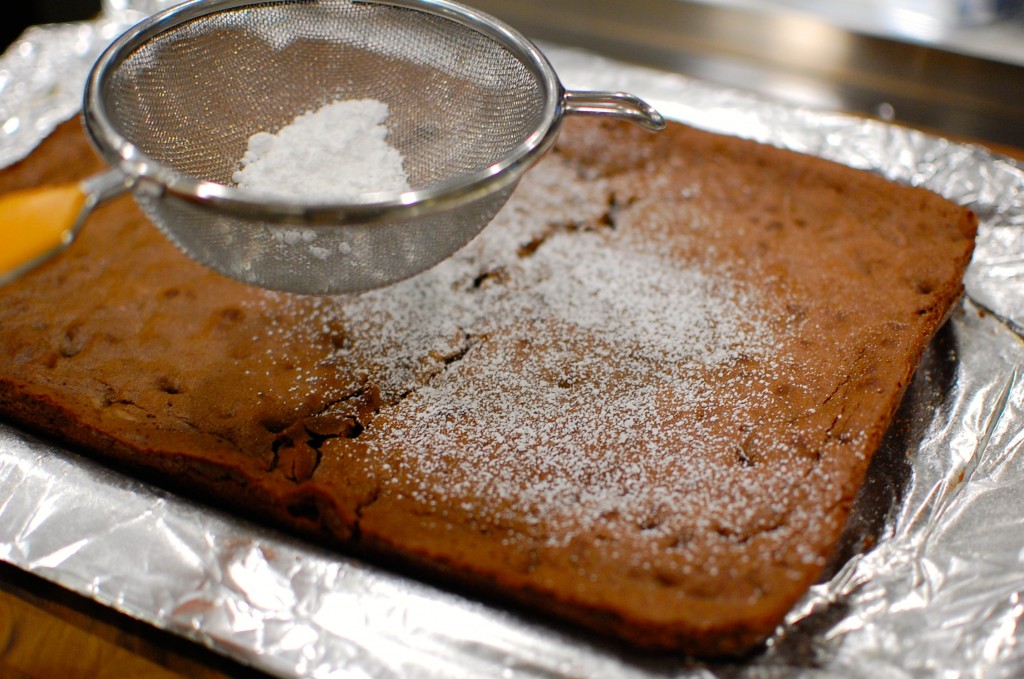 12.  Cut into squares and serve!  (Variation:  If you want more nutella flavor, then take an addition 1/2 to 1 c. of nutella and spread over the top of the brownies as a frosting.)