Summer weather is perfect for grilling – in the early evening, there's a nice warm breeze outside – with still plenty of sunlight.  Now that we have a Big Green Egg (Kamado style grill), it's easy to light up the grill after work and make dinner without too much hassle!
I bought a ton of 85% lean ground beef on sale at the market (that I froze) – and have a jalapeño pepper plant in the garden that produced tons of peppers – so I created this recipe for tasty jalapeño burgers!  I have a technique for making burger patties (which works well with meatloaf also) that involves sauteing aromatics (like onions, peppers, etc.) and mixing the cooled cooked aromatics into your meat before shaping into patties or loaves.  By doing so, you kick up the flavor of your meat, and turn something rather boring into something quite spectacular.
If you prefer your burgers to be on the more mild side, make sure you remove all the membranes and seeds from the jalapeño before mincing - if you want your burgers more on the spicy side, then by all means – leave the membranes and seeds in.  If you are REALLY unsure about the spice level, you can always omit the jalapeños, and use two shallots (or 1/2 an onion) for flavor without any heat.  (Or substitute the jalapeño for 1/2 of a sweet red or bell pepper.)
**Do not touch/cut jalapeños without protecting your skin.  Never touch a jalapeño and then rub your eye or touch your contacts!!!! Trust me, it will suck big time if you forget – wear gloves or coat your skin with a layer of cooking oil first!**
Jalapeño Burgers:
1 – 1.25 lb. 85% lean ground beef
1 large shallot (or 1/4 onion)
1 large (or 2 small) jalapeño peppers
1 T. canola oil
1 tsp. salt, divided
1 tsp. black pepper, divided
1 tsp. garlic powder
1 T. soy sauce
1 – 2 tsp. steak spice rub (Stubb's brand preferred)
4-5 slice pepper jack cheese (optional)
Buns, burger toppings (lettuce/tomato/etc.)
Mika's Burger sauce:
1/4 c. mayo
3 T. ketchup
1/2 T. soy sauce
1.  First you will want to cut open your jalapeño peppers and remove the seeds and membranes.  This is where the majority of the "heat" is concentrated, so for a milder burger, make sure you remove all the seeds and membranes.  If you want a spicier burger, leave some of the membranes and seeds intact.  (Tip: wear disposable gloves or coat your hands in cooking oil before chopping the jalapeño – even after washing your hands, you will have traces of the jalapeño oils as a residue on your skin which can be difficult to remove and can be quite irritating – definitely don't touch your eyes or your contact lenses if you get jalapeño oils on your skin!)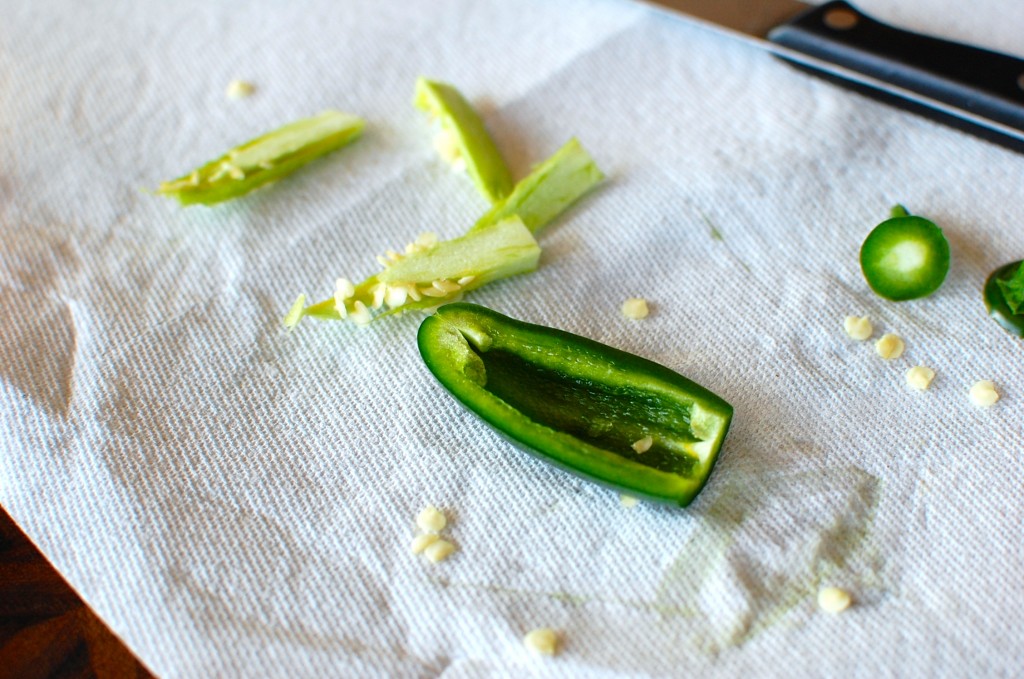 2.  Finely dice your jalapeño and shallot.  (If you don't have shallots, you can substitute with 1/4 of an onion).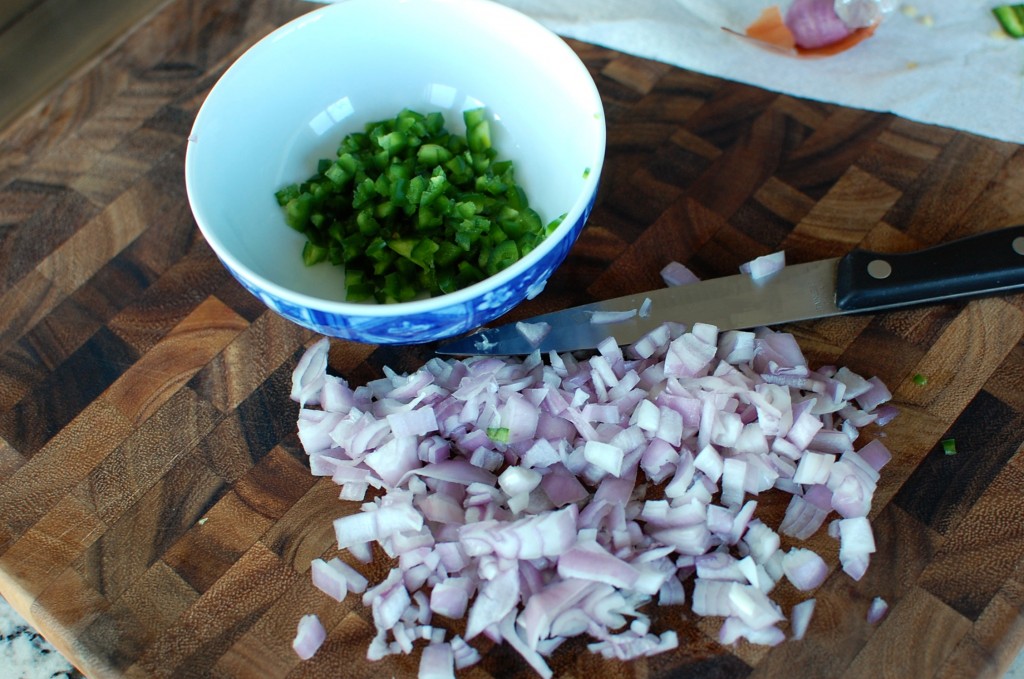 3.  Heat the oil in a frying or saute pan, and add the chopped jalapeño and shallots.  Season with about 1/2 tsp. salt and about 1/2 tsp. black pepper.
4.  Saute the jalapeño and shallots over medium heat until slightly browned and softened.  Turn off the heat and set aside to cool.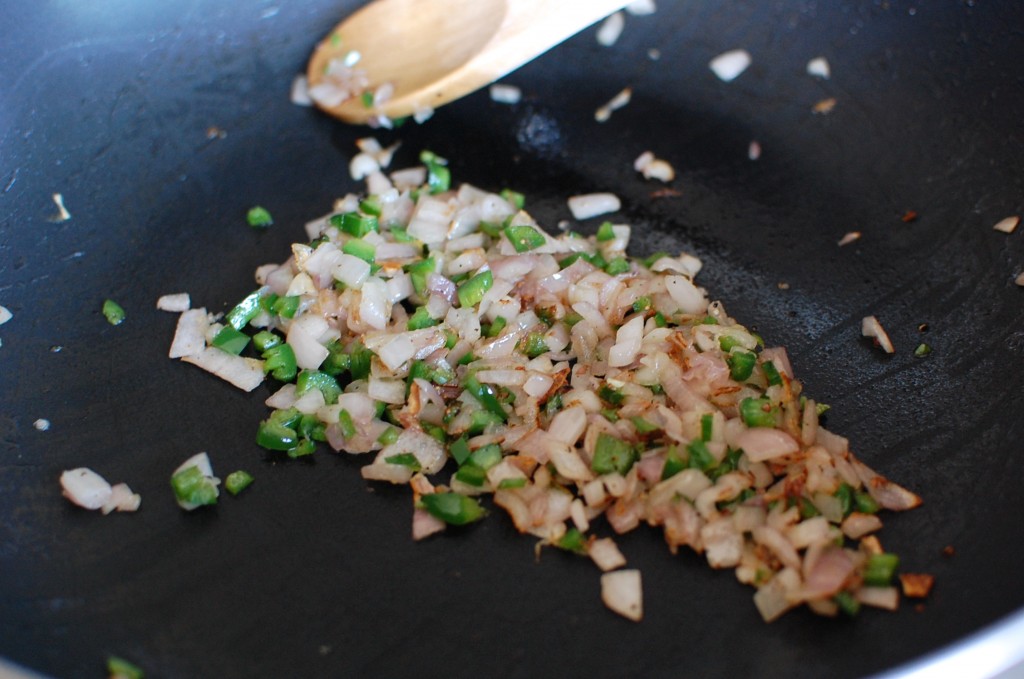 5.  Once cool, mix the jalapeño, shallots, remaining salt & pepper, garlic powder, and soy sauce into the raw ground beef.  Use 85% lean ground beef for a juicier burger.  (If you choose to use 95% lean ground beef – your burger will not have the necessary fat to give it a juicy flavor, so if that is all you have in the freezer – you may want to add a few Tablespoons of softened butter or bacon drippings into the mixture.)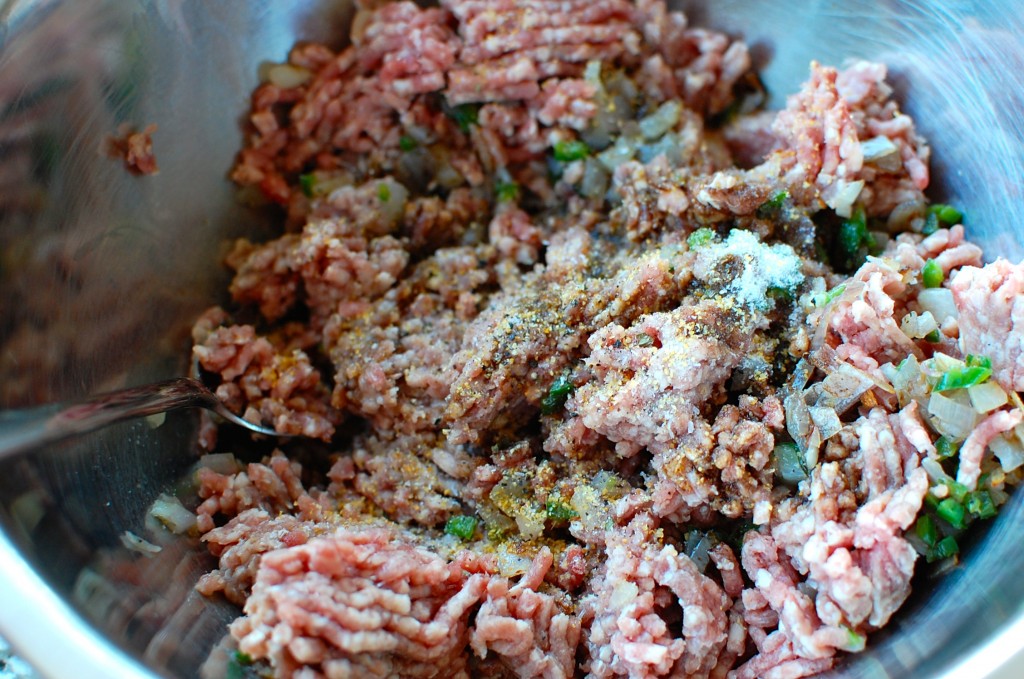 6.  Portion your meat into 4-5 large balls.  With about 1.25 lb. of meat, I can usually make 5 patties.  If using closer to 1.00 lb of meat, I usually get about 4 patties.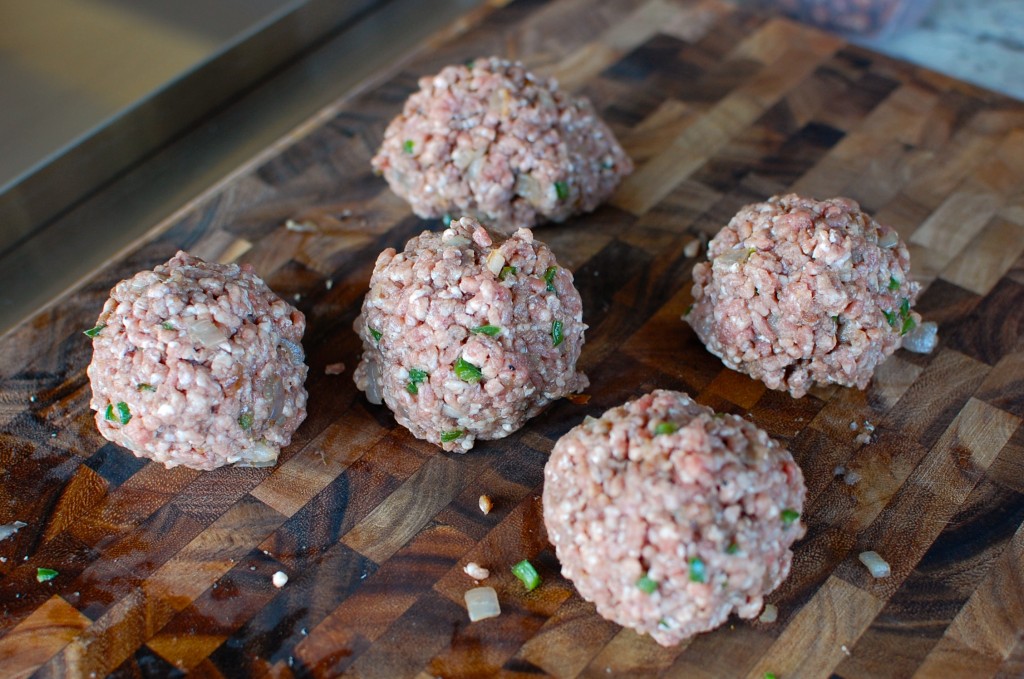 7.  Using your hands, flatten the balls with your dominant hand (while molding the edges with the other hand) into a bun sized hamburger patty.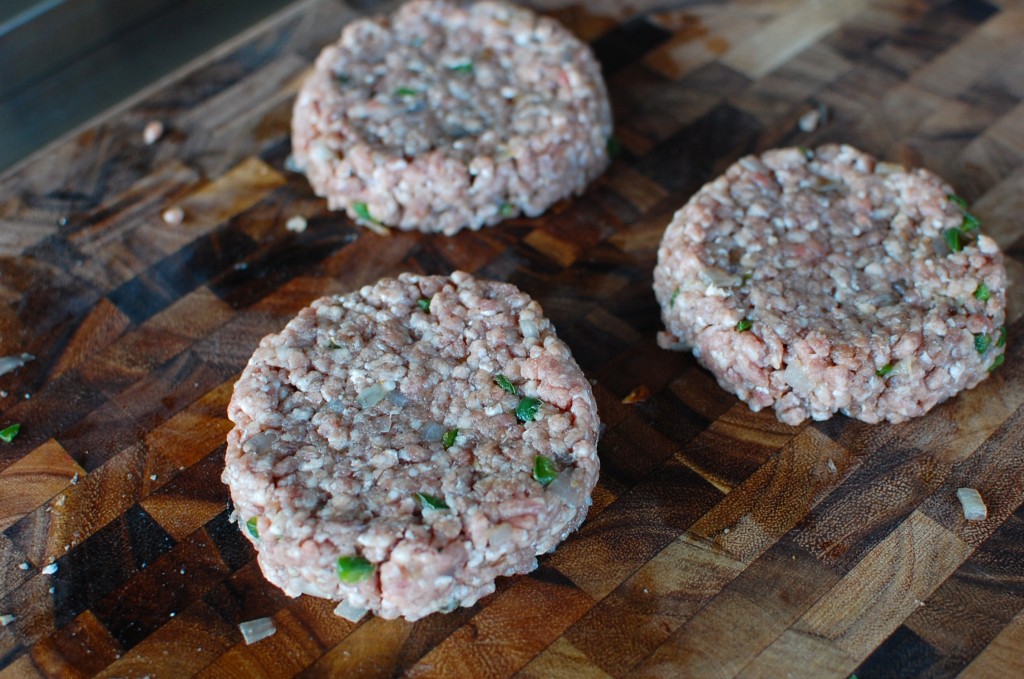 8.  Sprinkle both sides of the patties with the steak spice rub, lightly pressing the herbs/spices into the meat.  Cover the patties with plastic wrap and allow to rest a few minutes while you heat up your grill.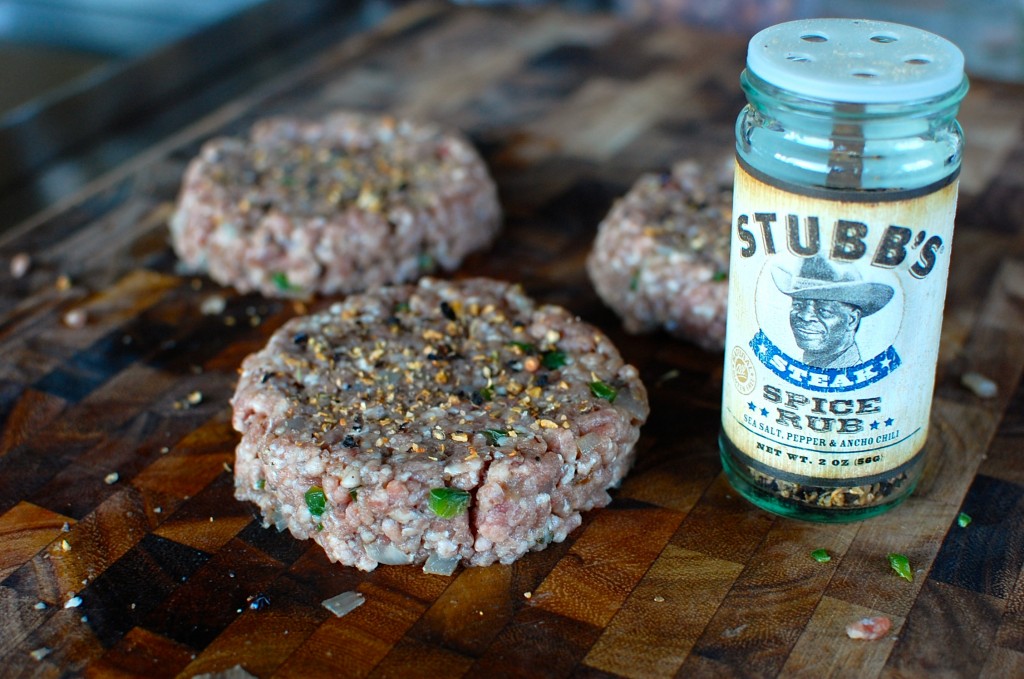 9.  Mix the mayo, ketchup, and soy sauce to make your burger sauce.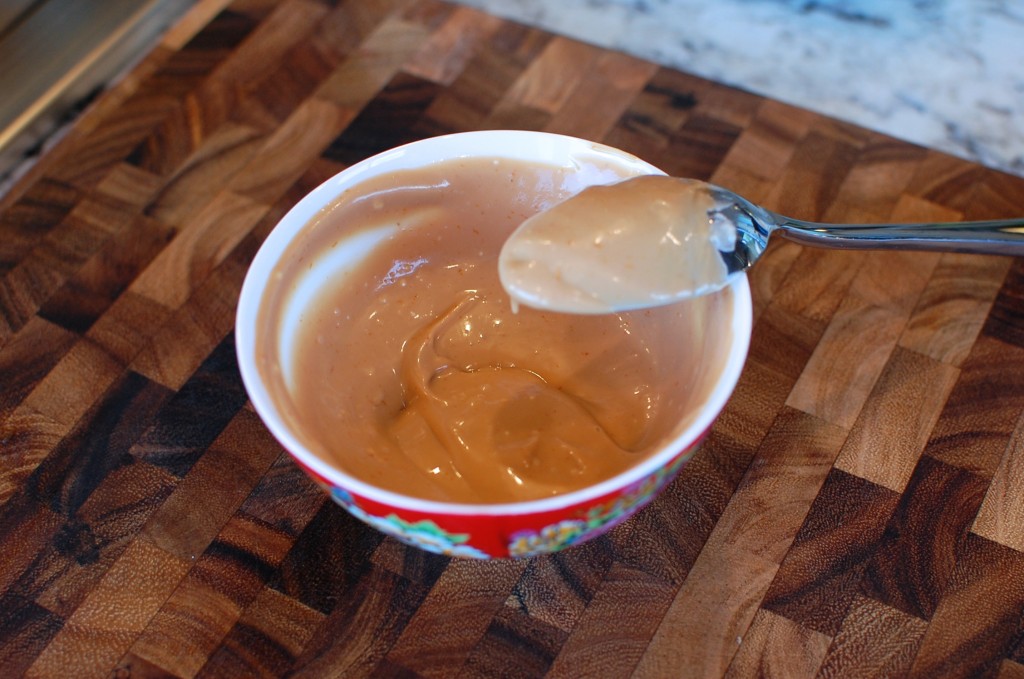 10.  Heat your grill to about 600 or 650 degrees.  (If you choose not to grill, you can cook the burgers on a stove top in a heavy cast iron skillet until done.  While the burgers won't have the nice charred flavor from the grill, they will still taste pretty good.)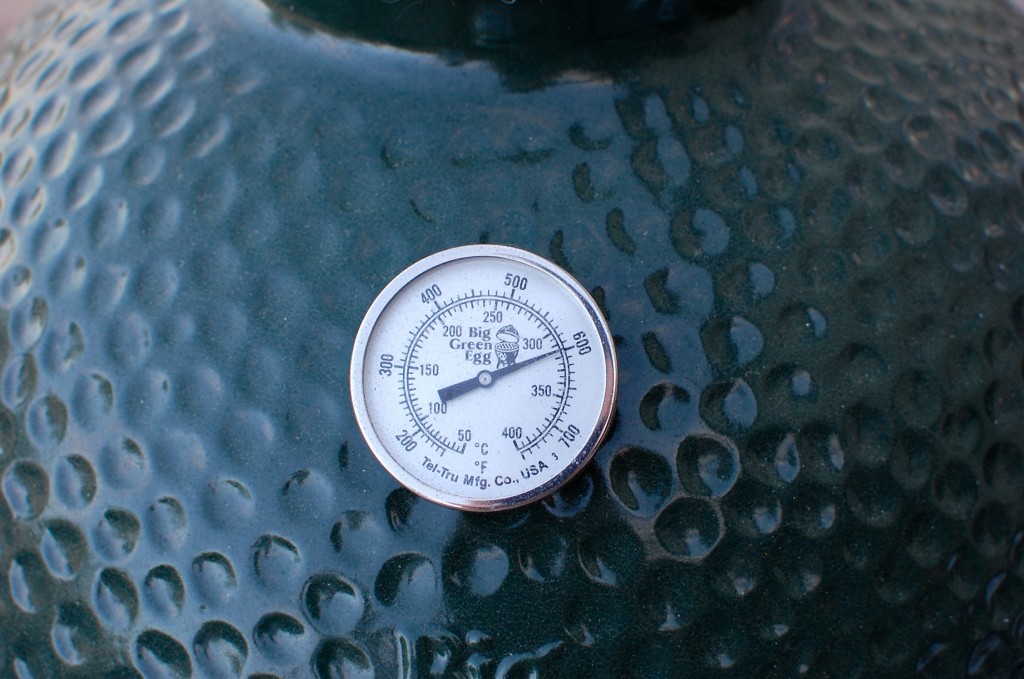 11.  Place the burgers down on the grill, and cook for about 1 1/2 to 2 minutes (covered).  (Leave the top vent uncovered, and the bottom vent open.)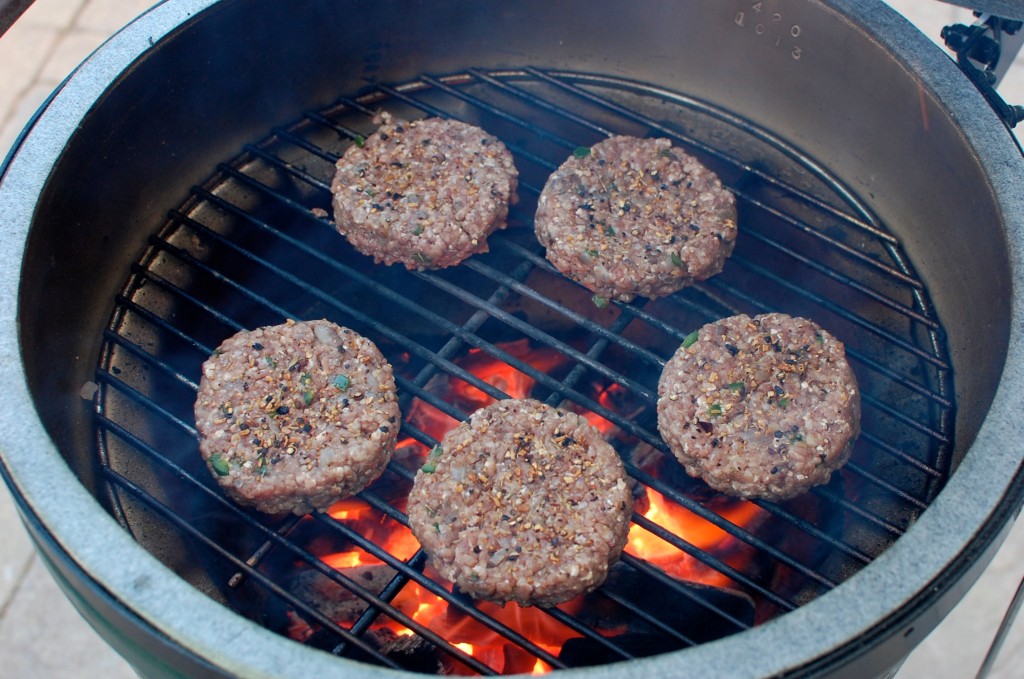 12.  Burp the grill first before opening, then flip the burgers, and cook for another 1 1/2 to 2 minutes until done.  (To "burp" your grill, open it a few inches for 3-5 seconds before opening the lid all the way.  This is done for safety reasons!)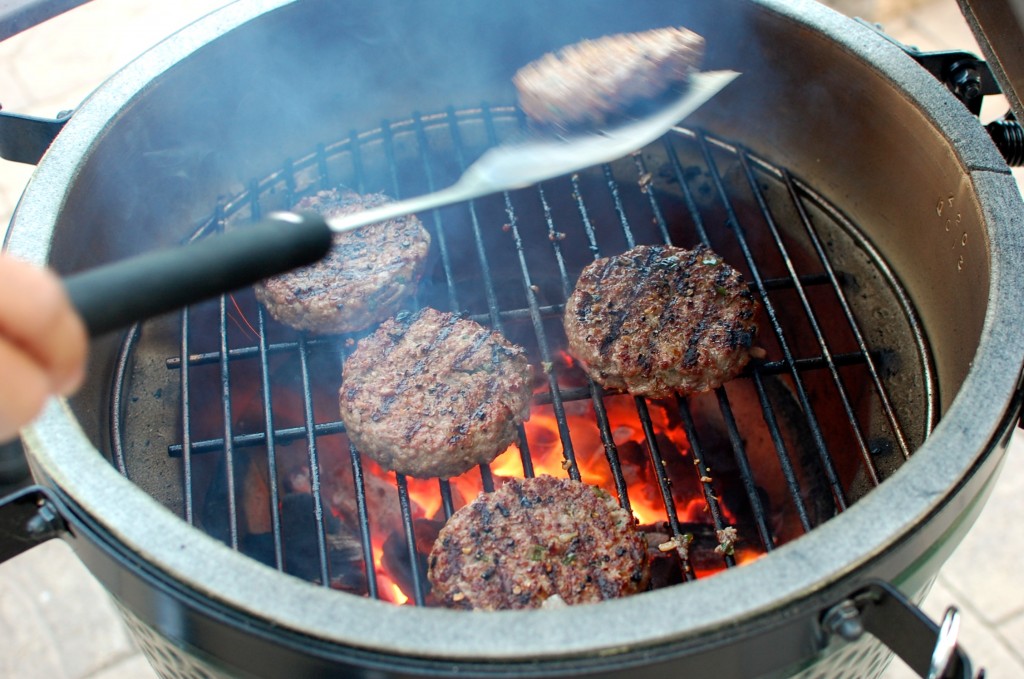 13.  Remove the hot burgers to a plate, and immediately top with a slice of pepperjack cheese.  Cover the meat to keep warm, then lightly toast your hamburger buns.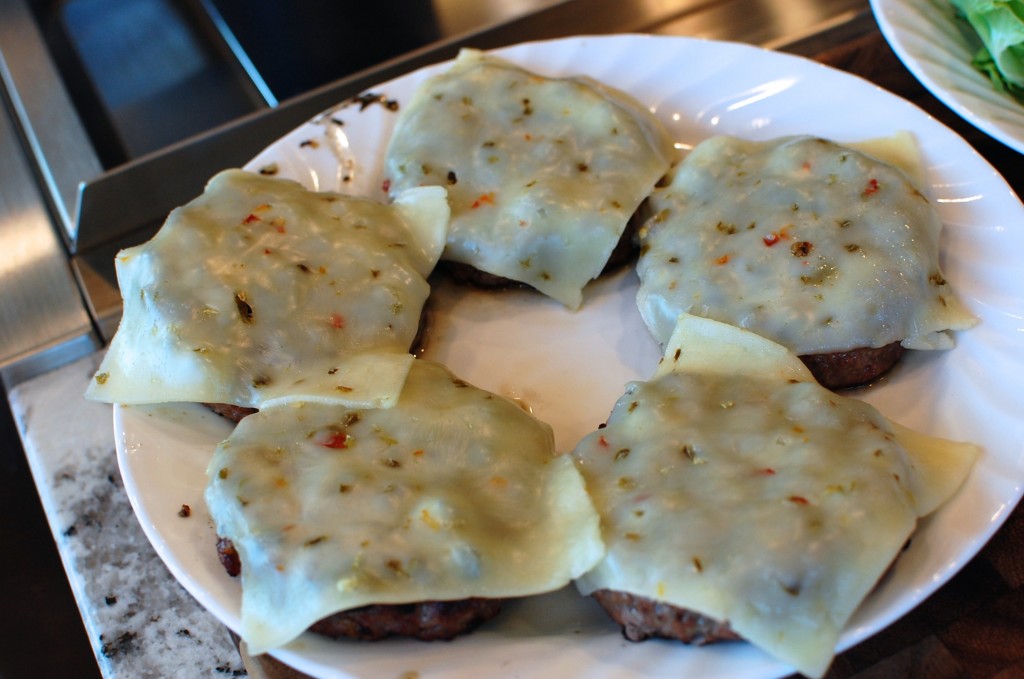 14.  Assemble your burgers:  Spread a dollop of sauce on your top and bottom buns, add the burger, top with lettuce and tomato.  Enjoy!