When I was a kid, I was obsessed with baking.  Even in elementary school, if I saw a recipe that looked interesting, I would copy it down (with pen and paper – no iPhone to snap pictures back then!) and save it to try later.  I remember one of those moments, when I was in the 5th or 6th grade….  I had been sent to another classroom to deliver and pick up some papers, and while I was standing there waiting, I noticed a textbook open with a recipe for cookies!  I think it might have been a math textbook (I don't remember exactly)… but it had something to do with teaching ratios and measurements.  Well, I borrowed some paper and copied it down.  When I got home, I made those cookies and they were delicious!
Since then, I've refined the recipe a bit… but I've kept some of the basics, including the addition of COOKED egg yolk.  Yes, I know that sounds weird – why add the egg yolk cooked?  The cooked egg yolk adds a lot of richness to the dough, and helps create a tender and delicate crumb with a slightly sandy texture.  Basically, it makes a cookie similar in taste to shortbread… but with a soft, tenderness to it.  You don't get the same result when the egg yolk is raw.
This is the perfect cookie recipe to make after Easter… when you might have plenty of leftover hard-boiled eggs lying around.  The leftover cooked EGG WHITES are a great base for snacks (remove the yolk… then fill the egg white hollow with hummus, guacamole, cream cheese… any kind of savory dip or filling makes a great hors d'oeuvre or snack.)  The COOKED YOLK, however, is great in these cookies.  I always double the recipe because these cookies go quickly!
In today's post, I'm showing my quick and dirty method for making these cookies… just as simple rounds dipped in colored sugar.  But, if you would like a fancier presentation, this cookie dough can also be used with good results in a Spritz press.  (My Spritz cookie recipe is similar to this one… the final baked texture is a bit different though… see my Spritzgeback recipe for technique if you would like to use a Spritz cookie press.)
Mika's Cooked Egg Yolk Butter Cookies: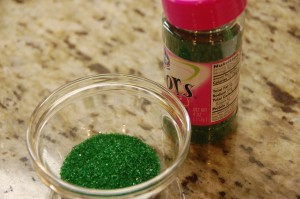 1/2 c. unsalted butter
2 hard cooked egg yolks
1/4 c. sugar
1 c. flour
1/2 tsp. salt
about 1/2 c. colored decorating sugar
1.  Combine the softened butter, COOKED egg yolks, sugar, flour, and salt in a bowl and combine.  Mash with the back of a fork until the egg yolk is completely integrated into the dough.  (Or you can pulse all ingredients in the workbowl of a food processor.)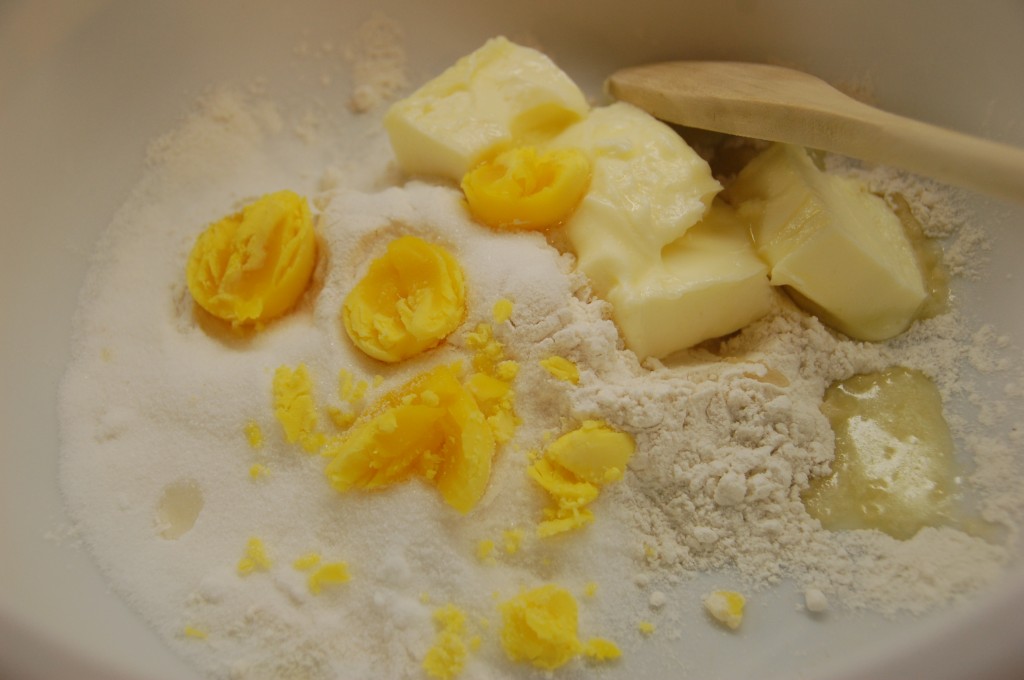 2.  Scoop the dough and form 2 T. balls.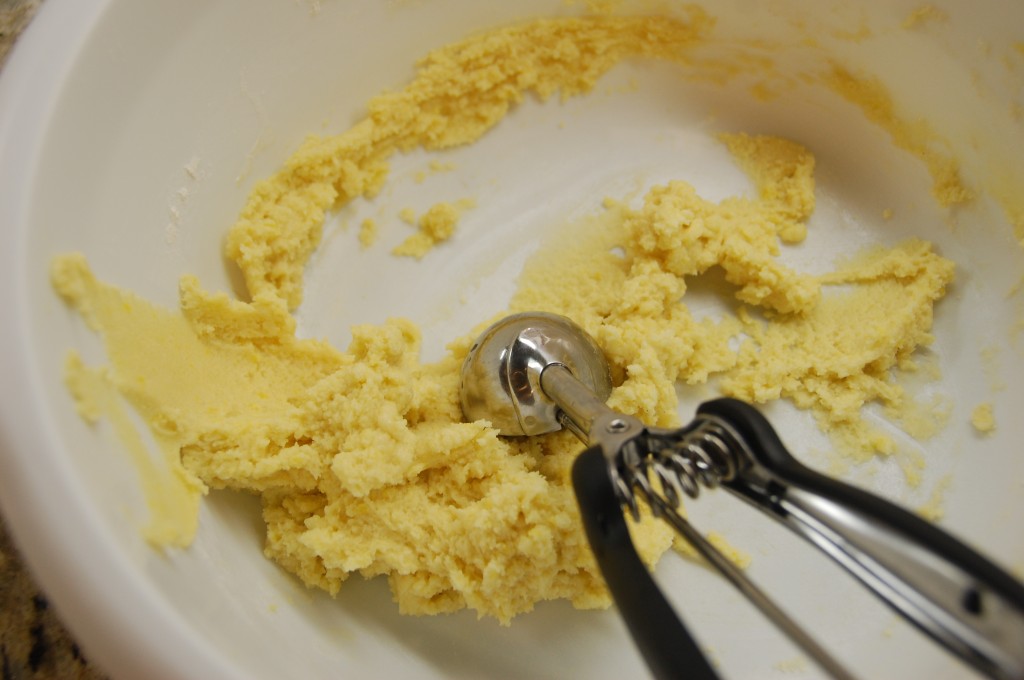 3.  Flatten the balls with fingers, and dip the tops into the colored sugar.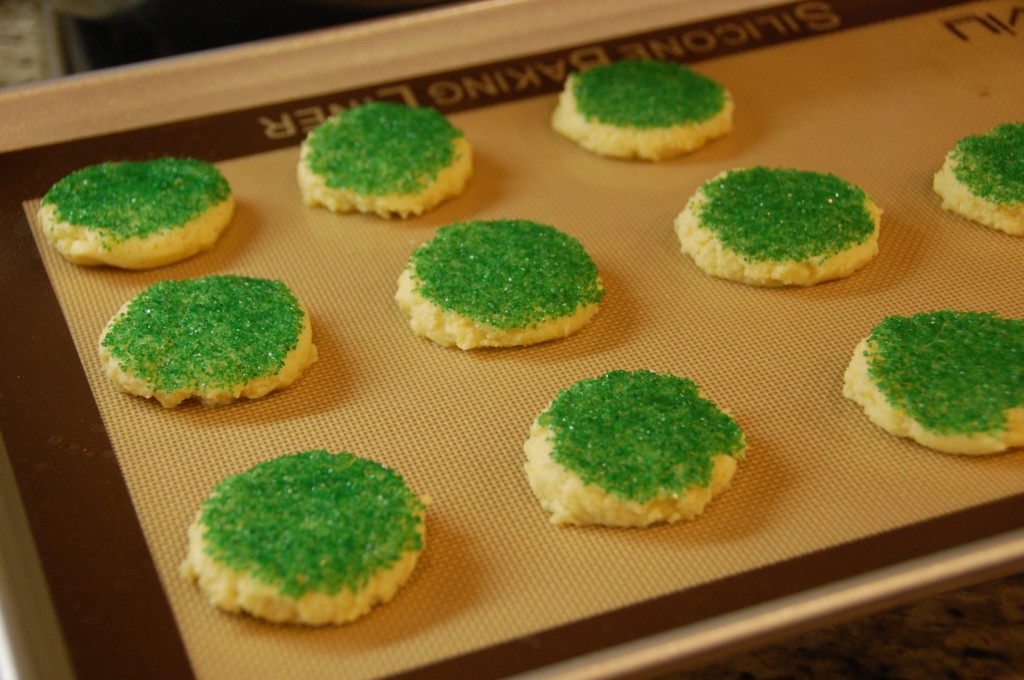 4.  Bake at 350 degrees for about 10-12 minutes.  Cool slightly, then remove to a wire rack to cool completely.  Be careful when transferring the cookies to a rack because they are quite delicate when warm!  (Makes about 10-12 cookies.)