A few years ago, I got a Wilton Mini Bundt Pan.  I really like the size of this pan because you can make smaller mini bundt cakes that can be given away to friends and family (or as gifts)… while still keeping some cake for yourself!  For portion control, these smaller cakes are also great – you can freeze leftover cake (tightly wrapped in plastic) then defrost and microwave for a few seconds to warm when you have a cake craving.
The trick to getting cakes to pop out cleanly from bundt or intricately detailed pans is proper greasing.  I used to grease and flour each cake pan (butter + fine dusting of flour) – which works well for flat loaf pans – but with bundt style pans I would often have one stuck spot that would get messed up!  To solve that problem, I've been using Pam Spray For Baking (nonstick spray) – I haven't yet had a cake not turn out of the pan with this one.
This recipe has been adapted from Ina Garten's Lemon Yogurt Cake.  I love this recipe because it is so versatile – you can make it in loaf pans, round cake pans, and as these mini bundts.  I've added poppy seeds here – you can omit them if you like.   If  you do decide to include them, buy your poppy seeds in the large canisters on the "Asian/Indian" aisle – don't use the teeny tiny poppy seed containers from the spice aisle!  Price wise, they are very similar – and you get way more for your money if you don't buy the tiny spice aisle container. If your market doesn't have the large "international cooking" containers of poppy seeds, try buying at a warehouse store like Smart & Final or Costco - or try an Indian market if you have them in your area.  Store your poppy seeds in the freezer to lengthen the shelf life (seeds and nuts can go rancid with long storage).
Lemon Poppy seed Mini Bundt Cakes: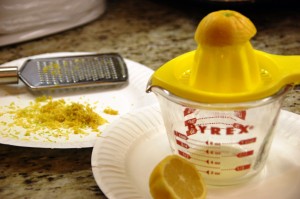 3 c. flour
4 tsp. baking powder
1 tsp. salt
3 T. poppy seeds
2 c. sugar
2 c. plain yogurt
1 c. canola oil
2 tsp. lemon zest
1 tsp. lemon extract
6 eggs
Soaking Syrup:
2/3 c. lemon juice
2/3 c. sugar
Lemon Glaze:
4 T. lemon juice
2 c. powdered sugar
1.  Preheat oven to 350 degrees.  Spray Mini Bundt Pans with non-stick spray.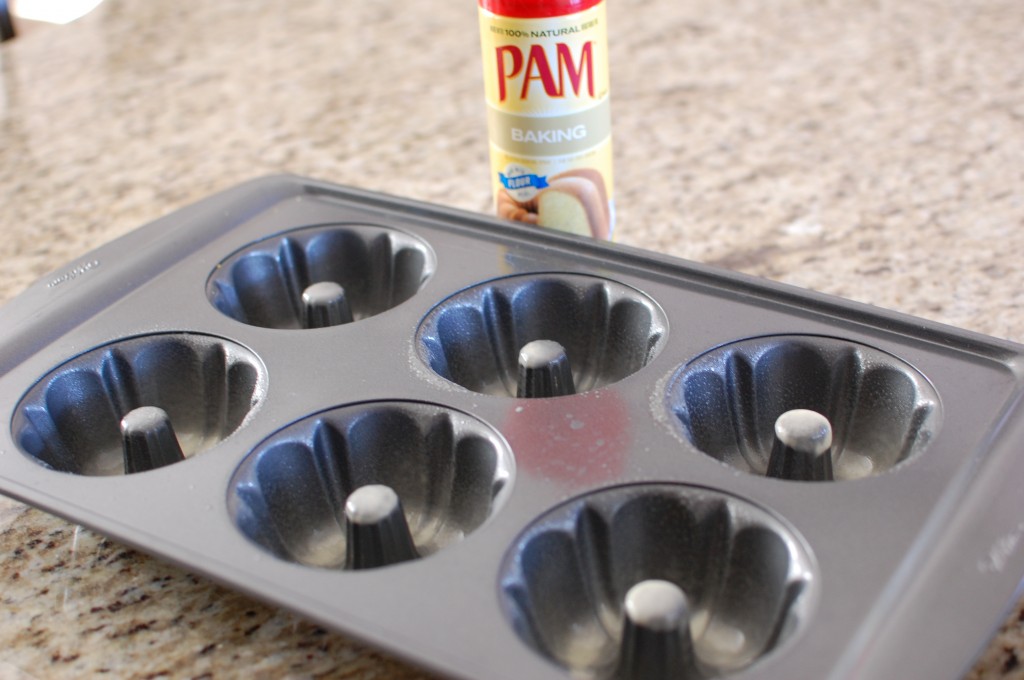 2.  Sift the flour, baking powder, salt, and poppy seeds in a bowl.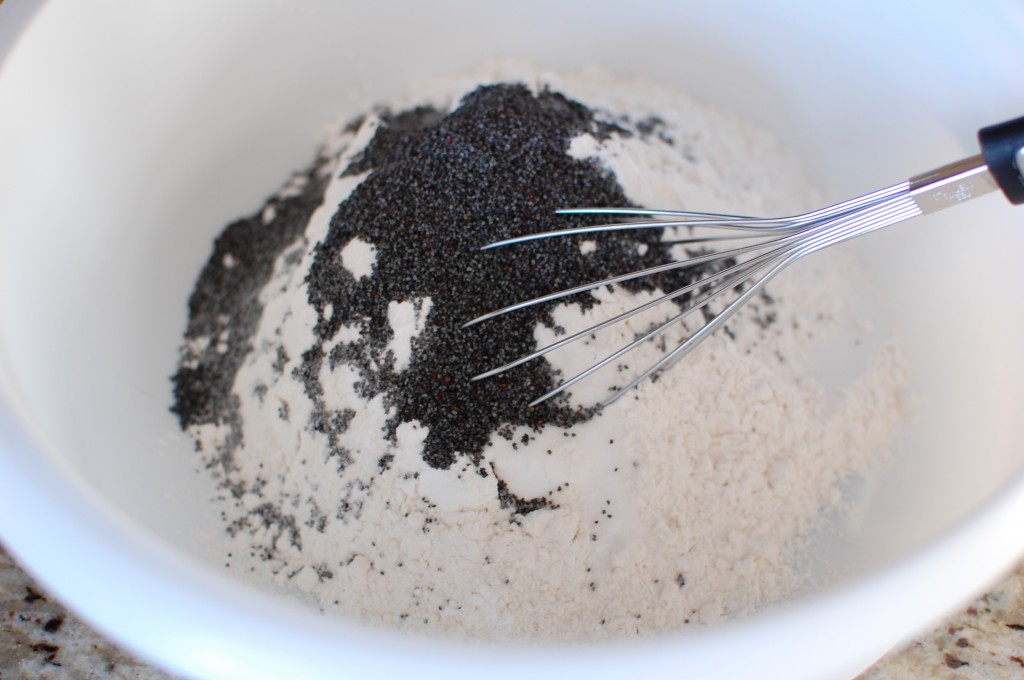 3.  Combine the sugar, yogurt, oil, zest, extract, and eggs in a bowl.  Mix until combined.
4.  Pour the wet ingredients into the dry, and mix until just combined.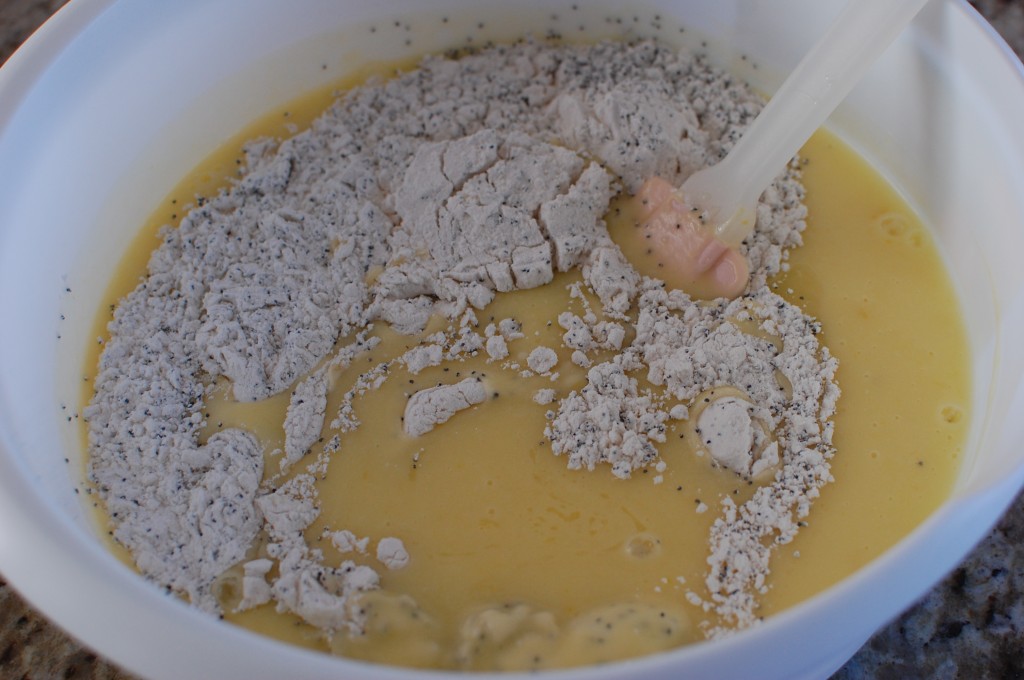 5.  Fill each mini-bundt cup with about 1/2 c. batter.  (I overfilled mine a little bit, and these ended up a little too puffed up – If that happens to you, you can cut off the bottoms to make them flat as in step 7.)  Bake at 350 degrees for 30-35 minutes.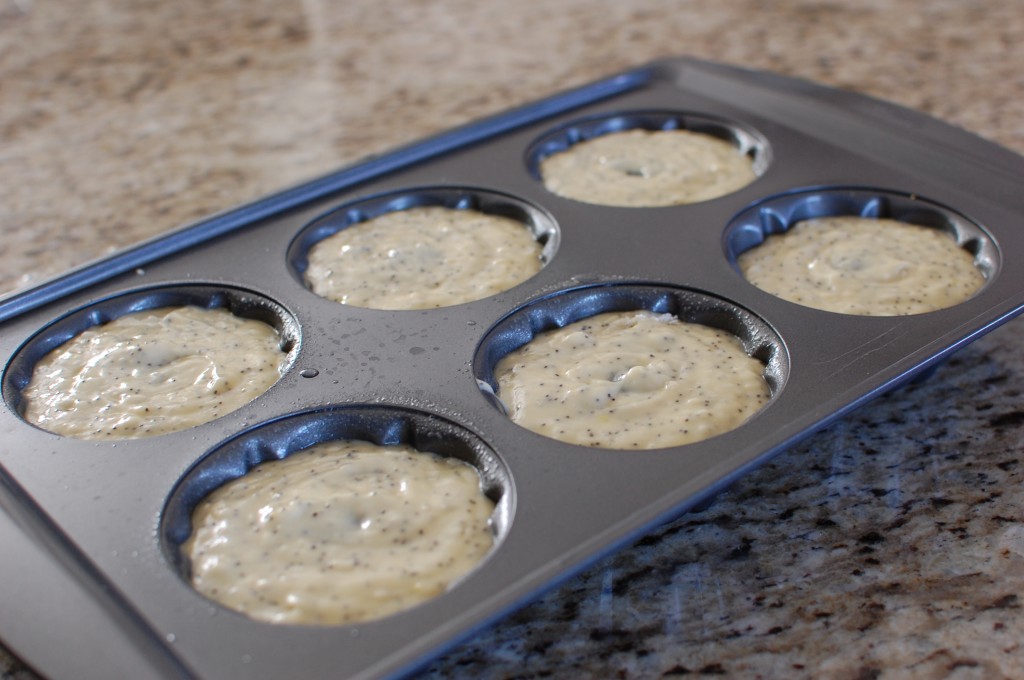 6.  While the cakes are baking, prepare the syrup by microwaving the lemon juice and sugar for 60-90 seconds.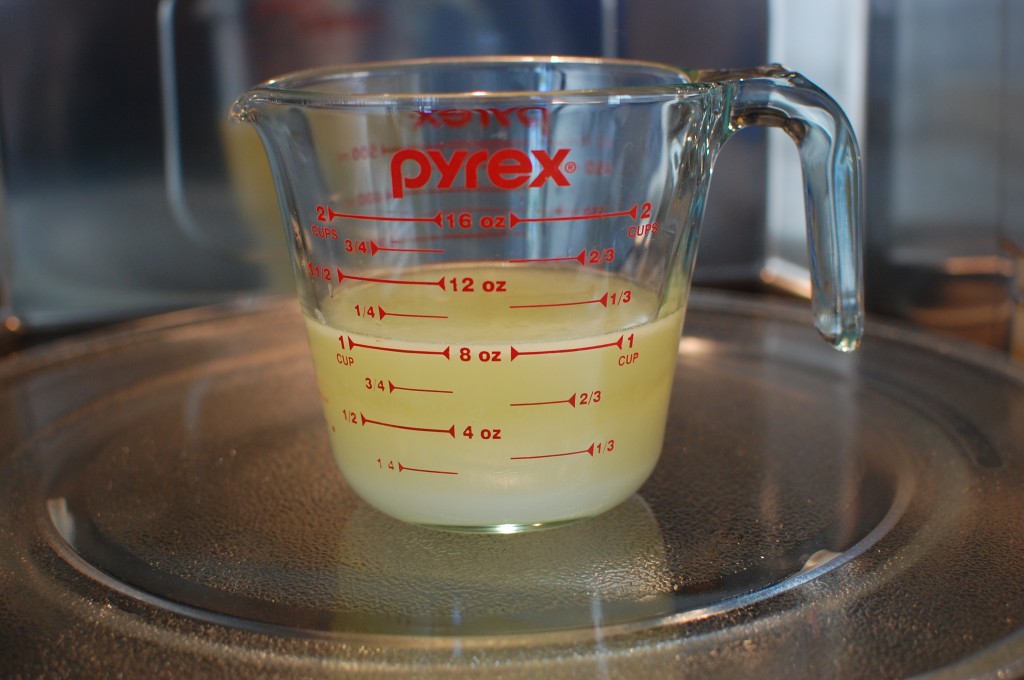 7.  Allow the cakes to cool for 10 minutes in the pan, then slice off the bottoms to form a flat cake bottom (if needed).  (Reserve the extra cake for another use.) Pour the soaking syrup over each one.  Allow the syrup to soak in as the cakes continue to cool.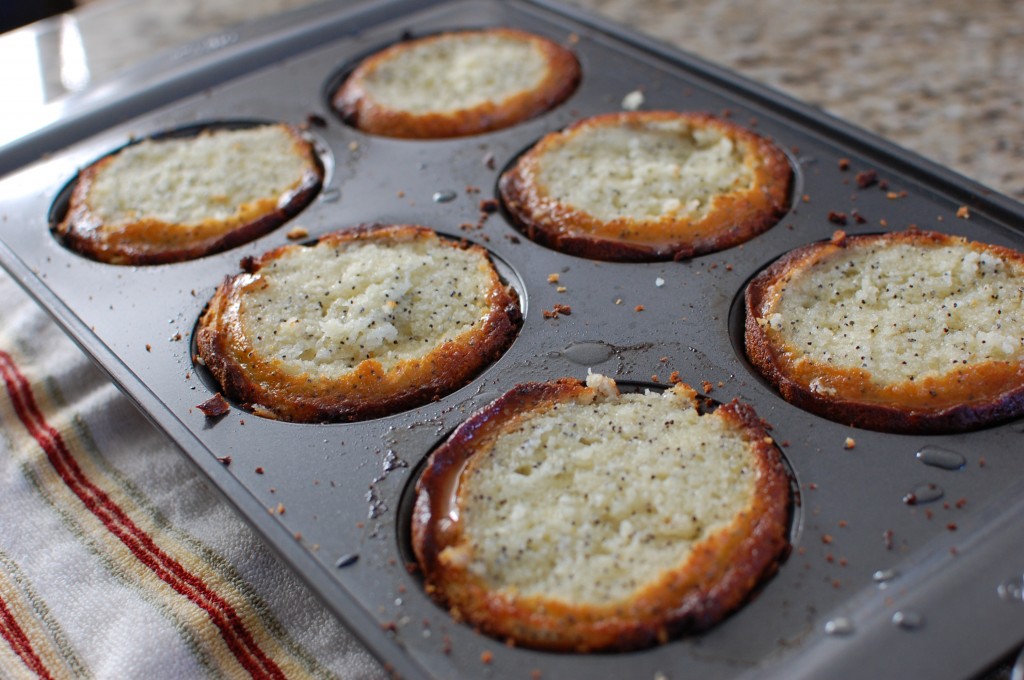 8.  When the cakes are almost cooled, invert onto a wire rack to finish cooling.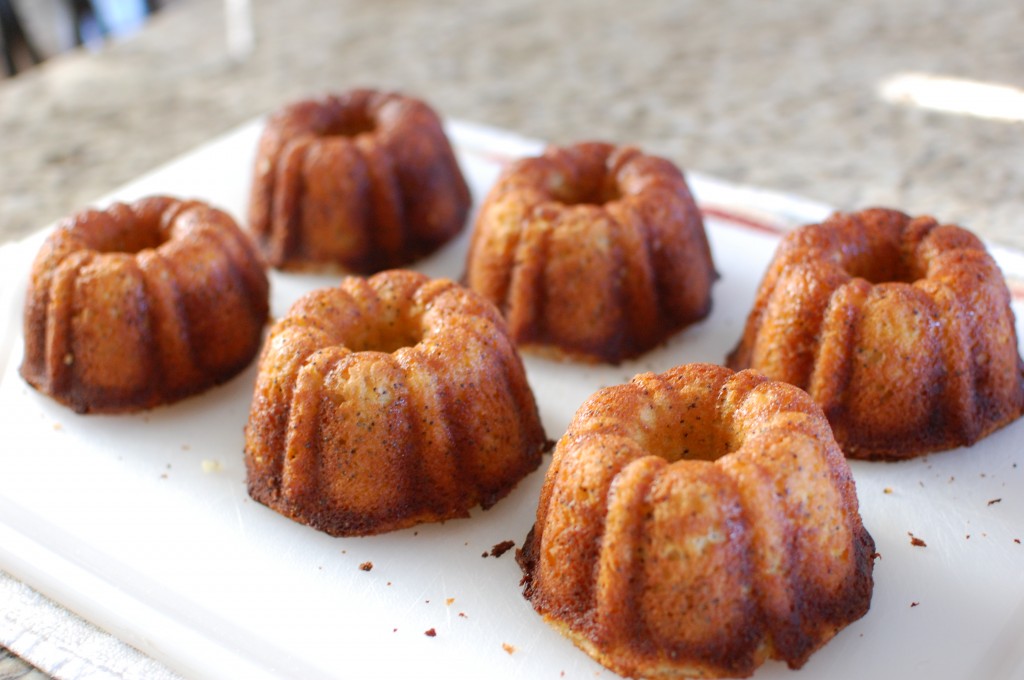 9.  Mix the lemon juice and powdered sugar with a whisk to make the lemon glaze.  Pour the glaze over the cooled bundt cakes.  This recipe will make about 10-12 mini bundts.