When I was a kid, there was one way that we were served carrots at home… boiled, with a dollop of margarine.  Soft and mushy, with all the flavor dumped out with the water… these were not the best tasting carrots that I've ever had.  At a restaurant several years ago, I had Balsamic Roasted Carrots for the first time… and was surprised by the sweetness and depth of flavor, for such a simple dish.  What a difference!
Roasting carrots is just as easy as boiling… if not easier, because you don't really have to watch a boiling pot of water.  Just prep your carrots, pop them into the oven, turn them once, then voila!  You're done – and you have a fantastic side dish that looks and tastes amazing.
I bought the carrots pictured below in the "specialty vegetable" section of my supermarket – these are smallish whole carrots with stem attached, labelled "French Carrots".  (I don't think these carrots are actually from France… more likely from Mexico!)  Anyway, you can probably find these kind of "fancy baby carrots" at places like Trader Joe's, a farmer's market, or possibly the regular supermarket.  If you can't find them – then just use regular carrots and cut them in half to reduce the thickness.
I normally use dried Herbs de Provence and fresh parsley – but you can vary the herbs used with equally good results.  Italian herb mix is also good – which goes well with fresh parsley or fresh basil.  You can vary the flavors just by substituting with different herbs and spices (For example, my Asian-inspired version includes the addition of 1/2 tsp. five spice powder in step 4, with the substitution of fresh chopped cilantro instead of parsley.  For a Mexican-inspired version, try adding 1/2 tsp. cayenne pepper in step 4, substitute the Balsamic vinegar with fresh lime juice, and substitute fresh cilantro for the parsley.)
Balsamic Roasted Carrots:
2 pounds carrots
2 T. Balsamic vinegar
2 T. olive oil
1-2 T. chopped parsley
1 tsp. sea salt
1/4 tsp. black pepper
1/2 tsp. Herbs de Provence or Italian herb mix
extra salt & pepper to taste
extra balsamic vinegar (about 1 T.) to drizzle
1.  Preheat the oven to 400 degrees.  Rinse and peel your carrots.  (I got the small whole carrots below at the supermarket in a package labeled "French Carrots".  Specialty markets like Trader Joe's often carry these smaller/whole carrots with stem attached – they look very pretty presentation-wise.  If you can't get these carrots, any smaller whole carrots will do – or use big regular carrots, sliced in half if they are too thick.)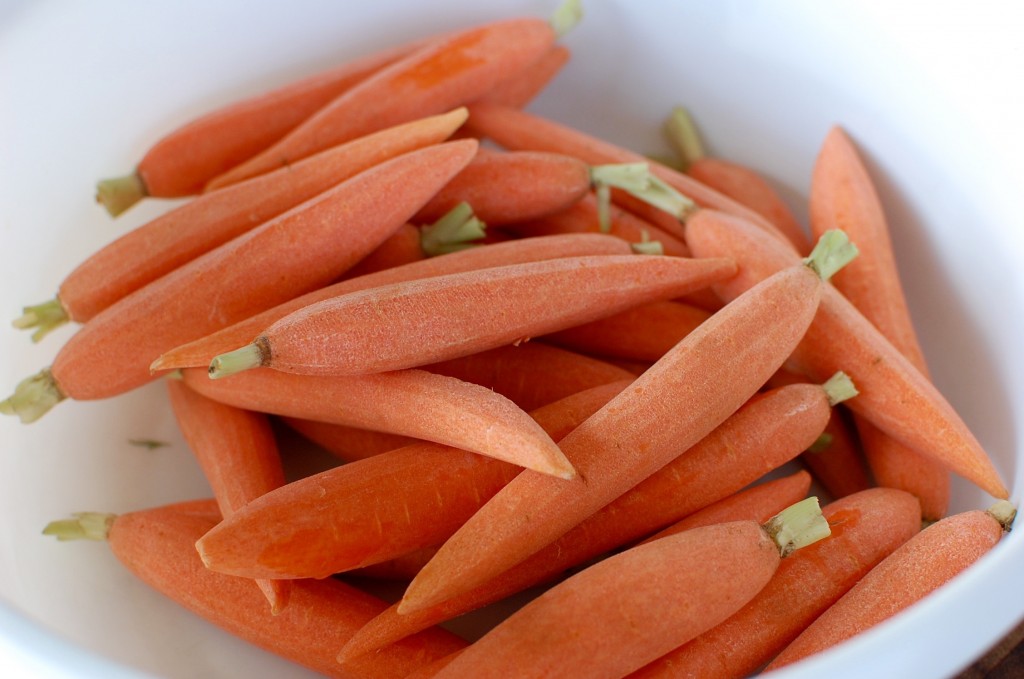 2.  Mix the balsamic vinegar, olive oil, sea salt, pepper, and dried herbs in a small bowl.  (You can use either Italian Herb Mix, or Herbs de Provence.  What's the difference?  Italian Herb Mix usually is a blend of: dried basil, oregano, sage, rosemary, thyme.  Herbs de Provence usually is a blend of: savory, marjoram, rosemary, thyme, oregano, basil, lavender flowers.)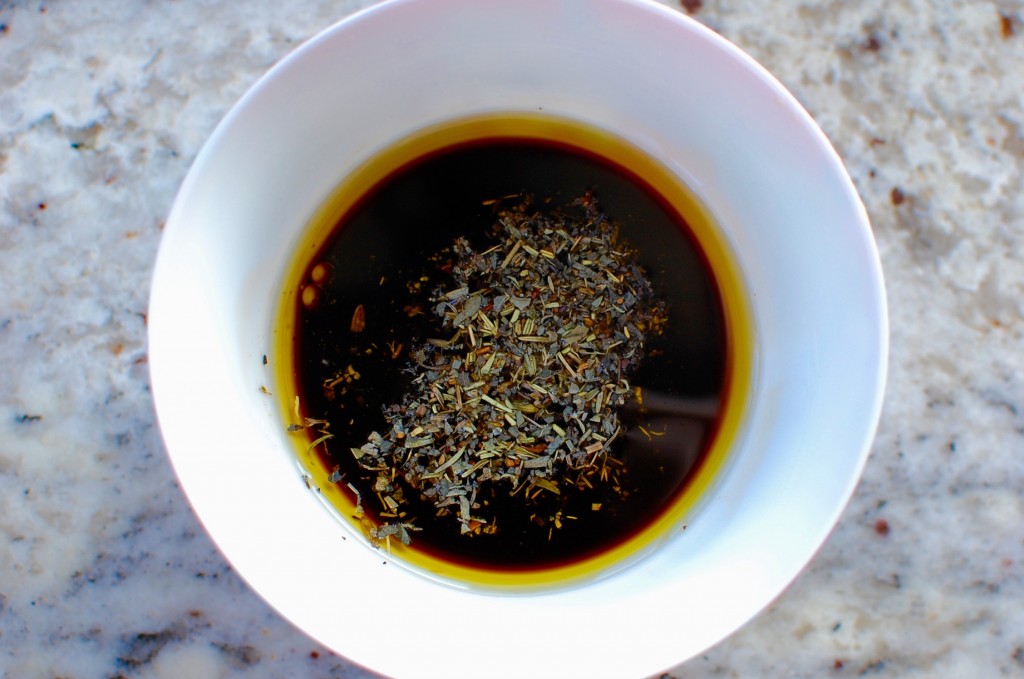 3.  Using a fork, whisk the ingredients together to form a smooth liquid.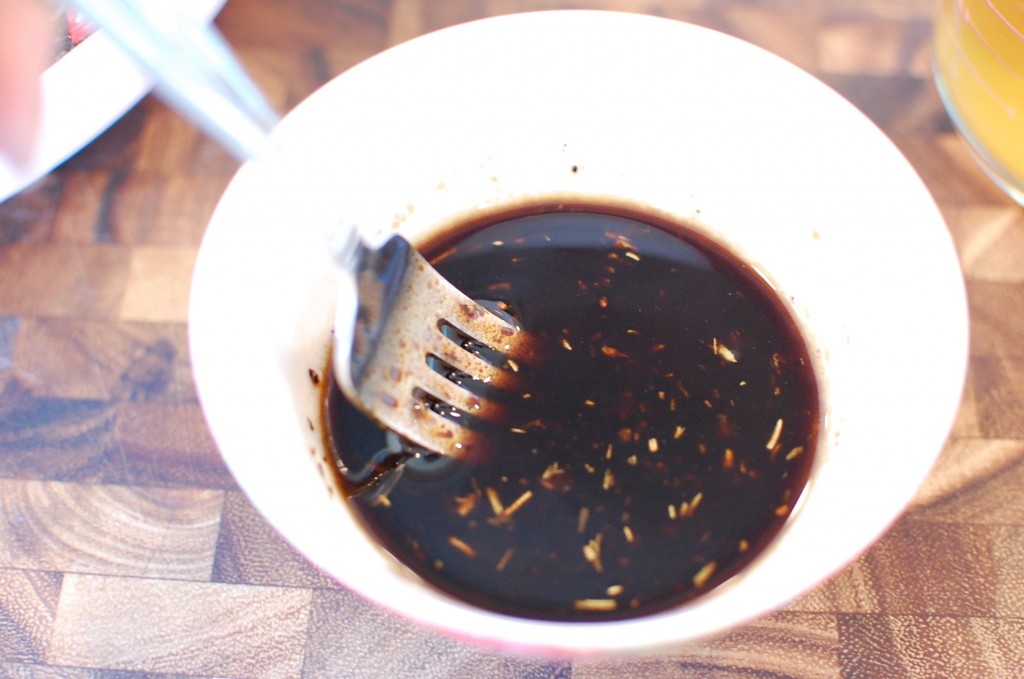 4.  Pour the balsamic vinegar mixture over the carrots.  Sprinkle a bit more salt and pepper (if desired), plus half the chopped parsley.  Toss to coat with a pair of tongs.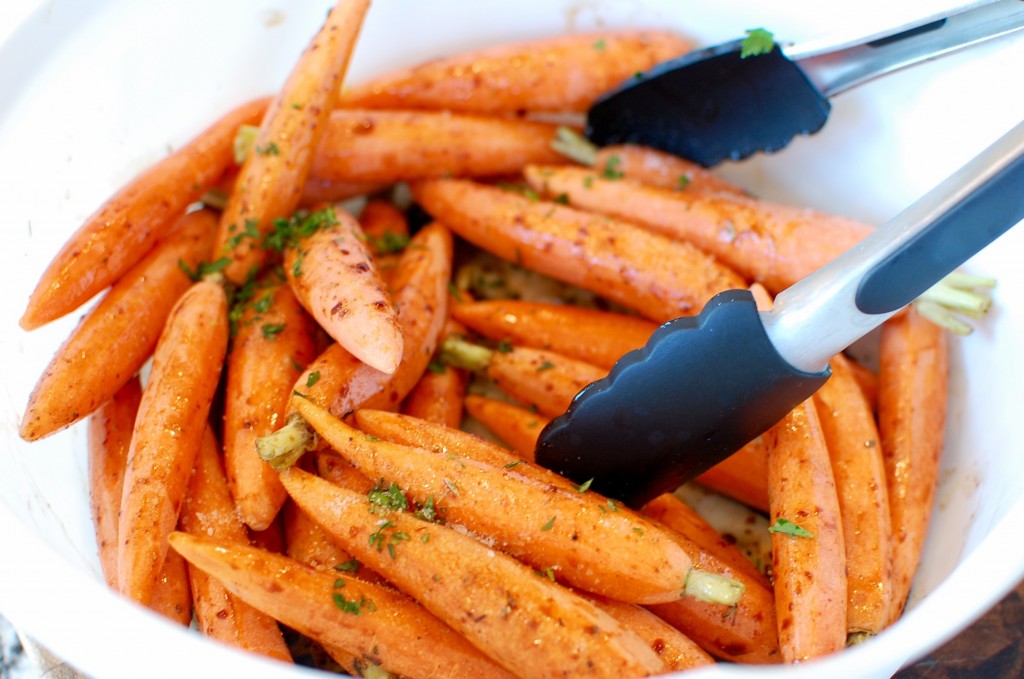 5.  Place the mixture in a single layer on a foil lined baking sheet (line with nonstick foil for easy clean up), then pour any remaining balsamic sauce over the carrots.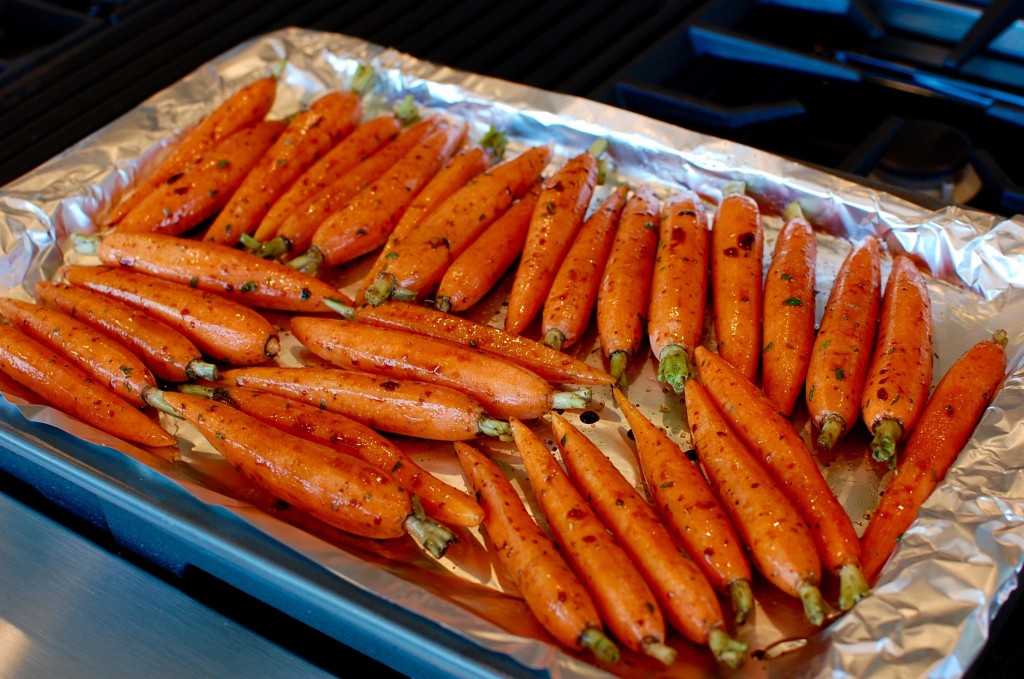 6.  Roast for 20 minutes at 400 degrees.  Open the oven, then turn the carrots over with some tongs.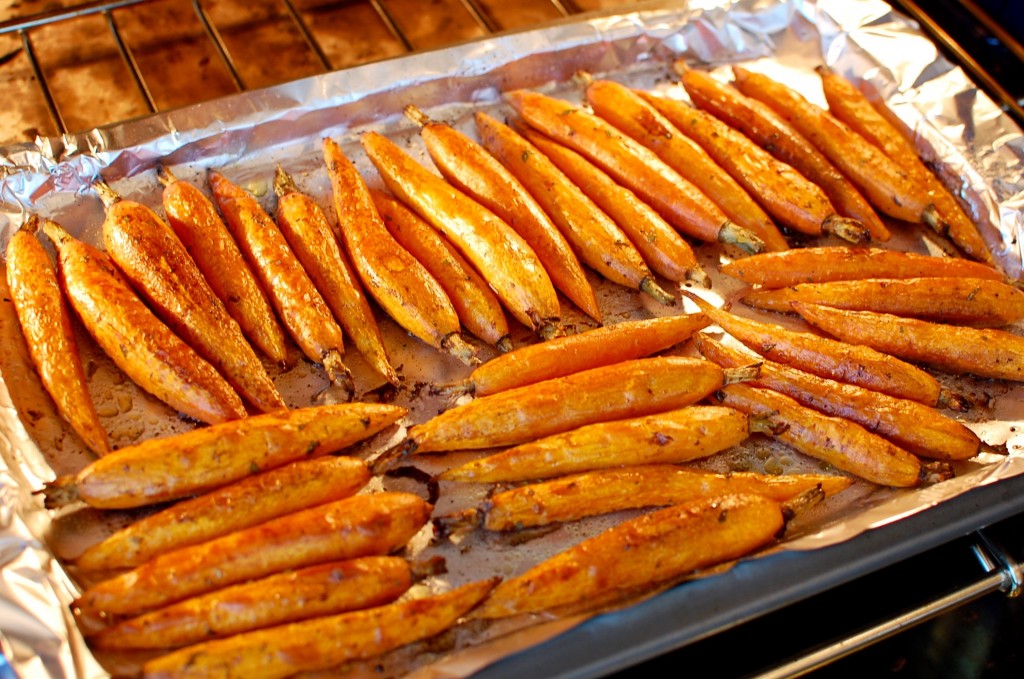 7.  Continue roasting for another 20 minutes.  Remove from the oven, drizzle with 1T. extra balsamic vinegar, sprinkle with the extra salt and pepper (if needed), and garnish with the leftover parsley.