At home, I have this old beat up bundt pan from the 1980′s – it has dents all over, and the inside is really scratched up.  Despite the condition of the pan, it was one of my favorites… mainly because it's one of the first cake pans I used when I learned how to bake as a kid, but also because it's the best bundt pan I've ever used (never burned, and cake was always cooked evenly).
Not too long ago, I was strolling up the aisle at Target, and I found what looked like the exact same pan!  I was so excited because I hadn't seen anything like that pan in decades, and this one was pretty much identical….  same weight, same metal, same exact shape… it even came in a red color that was exactly the same as the original!  According to Nordicware, "The soft classic colors of the original Bundt pan will brighten up your kitchen and make bakers smile."  I think they made this pan for nostalgic bakers like myself who would recognize their first bundt pan.  You can buy the Nordic Ware 12 Cup Bundt Pan at places like Target, or online… it comes in the original red – but you can also choose from other colors like orange or blue (I went for the blue pan).  I also decided to get the Nordic Ware Deluxe Bundt Cake Keeper… a nice hard plastic platter and cover (the cover locks on with an easy twist) that makes it easy to transport or store your homemade bundt cakes.  (For easy storage, the classic bundt pan fits neatly inside the cake keeper!)
This is one of my favorite bundt cake recipes – it's soft and moist, but also easy and simple because you basically "doctor up" a boxed cake mix with your favorite pudding flavor and a can of soda (feel free to change the flavor of the cake mix, pudding mix, and soda to make an entirely different cake flavor).  I normally use either 7-up or Sprite to make this cake, but sparkling soda water works well too!
Most boxed cake mixes have been downsized to 15.25 oz (previously, cake mixes were 18.25 oz).  If you have a 15.25 oz box of cake mix, follow the instructions as written below.  However, there are still some cake mix brands out there that still come in the 18.25 oz size – so if you have the larger 18.25 oz. box of cake mix, follow the instructions on my Pistachio Pudding Cake recipe, or just omit the extra 2/3 c. of flour listed below.
Lemon Pudding Bundt Cake
15.25 oz. yellow cake mix
2/3 c. flour* (omit flour if using 18.25 size cake mix)
3.5 oz. box lemon pudding mix
1 tsp. lemon extract (optional)
3 eggs
1 c. canola oil
12 oz. can sparkling soda water, 7-up, or Sprite
Glaze:
3 T. cream cheese
1 T. lemon juice
1-2 c. powdered sugar
1.  Preheat oven to 350 degrees.  Spray a bundt cake pan with Pam Spray For Baking.  Place the cake mix, flour, and lemon pudding mix in a large bowl – mix with a whisk to combine thoroughly.  (*If you are using a 18.25 oz boxed cake mix, omit the flour.)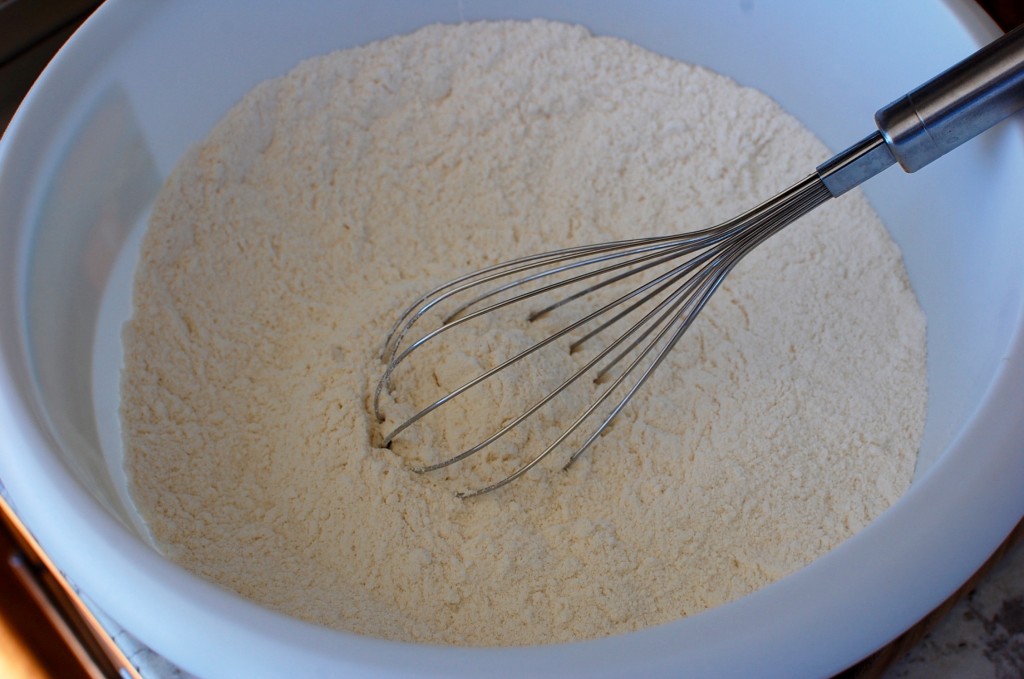 2.  Beat the eggs into the oil.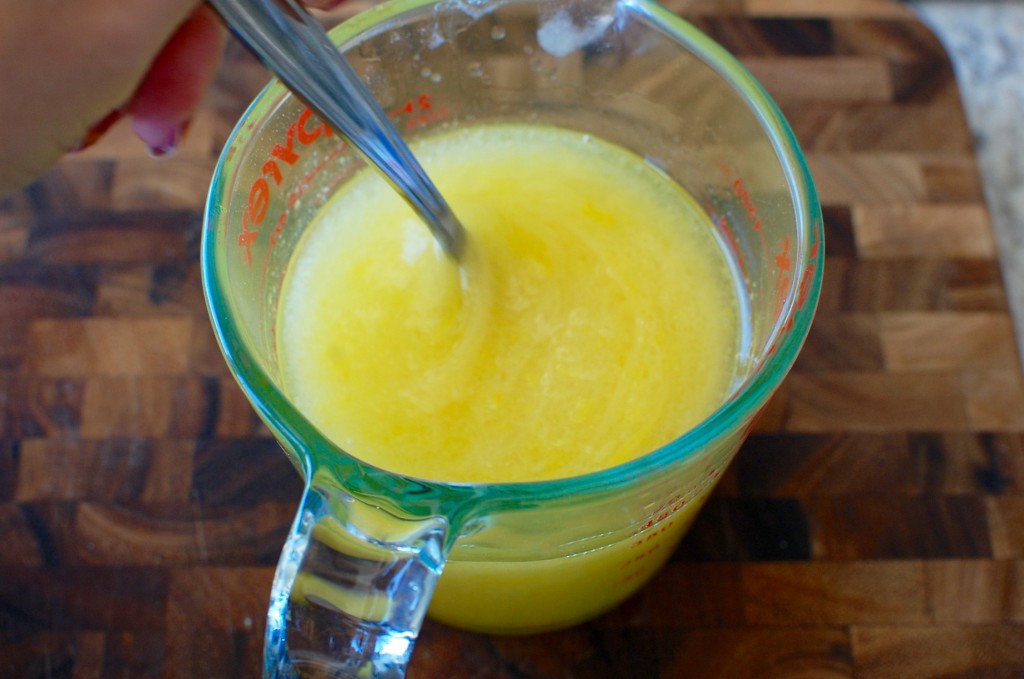 3.  Add the egg mixture, lemon extract, and soda to the dry ingredients.  (For the soda, you can use a can of any lemon-lime soda like Sprite or 7-up, or you can use plain carbonated soda water like I'm doing here.)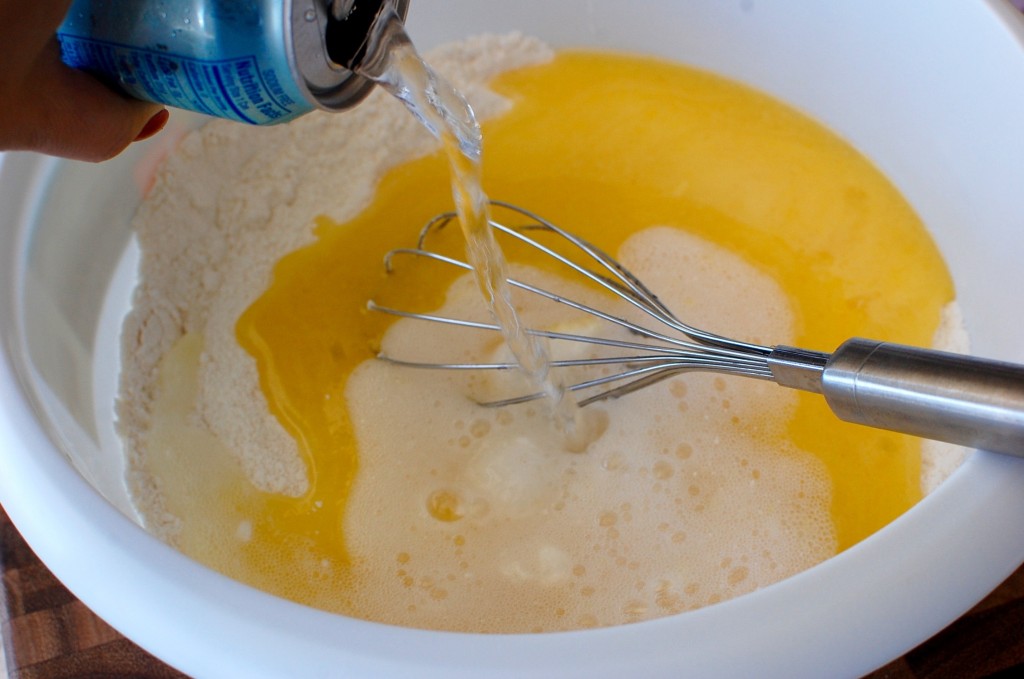 4.  Mix all the ingredients together for about 2 minutes until you have a smooth batter.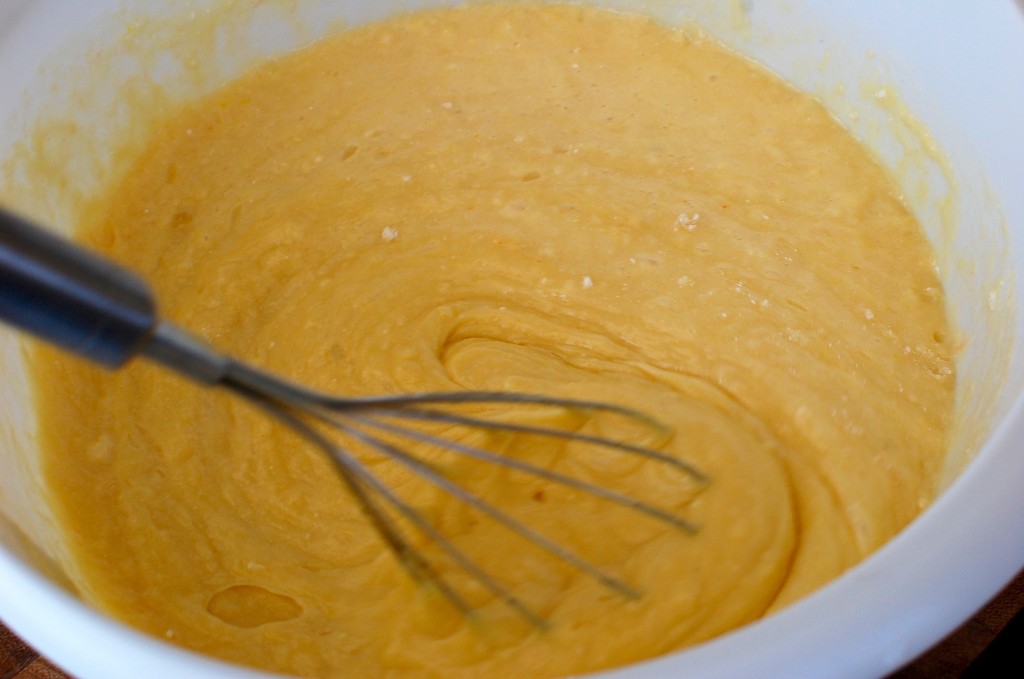 5.  Pour the batter into your prepared pan.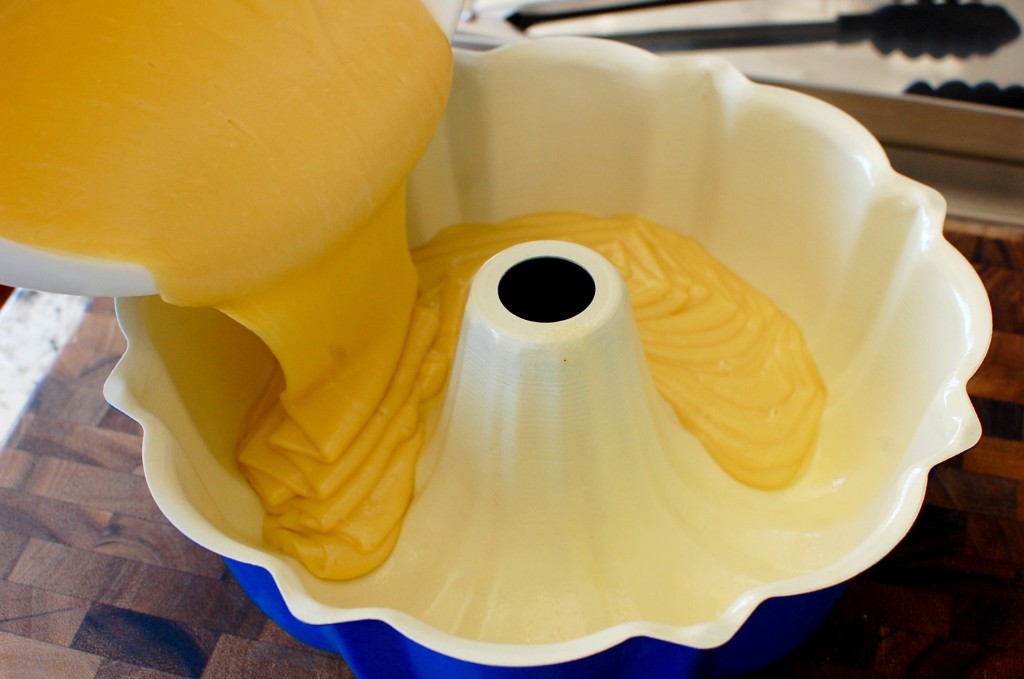 6.  Bake 45-50 minutes until done.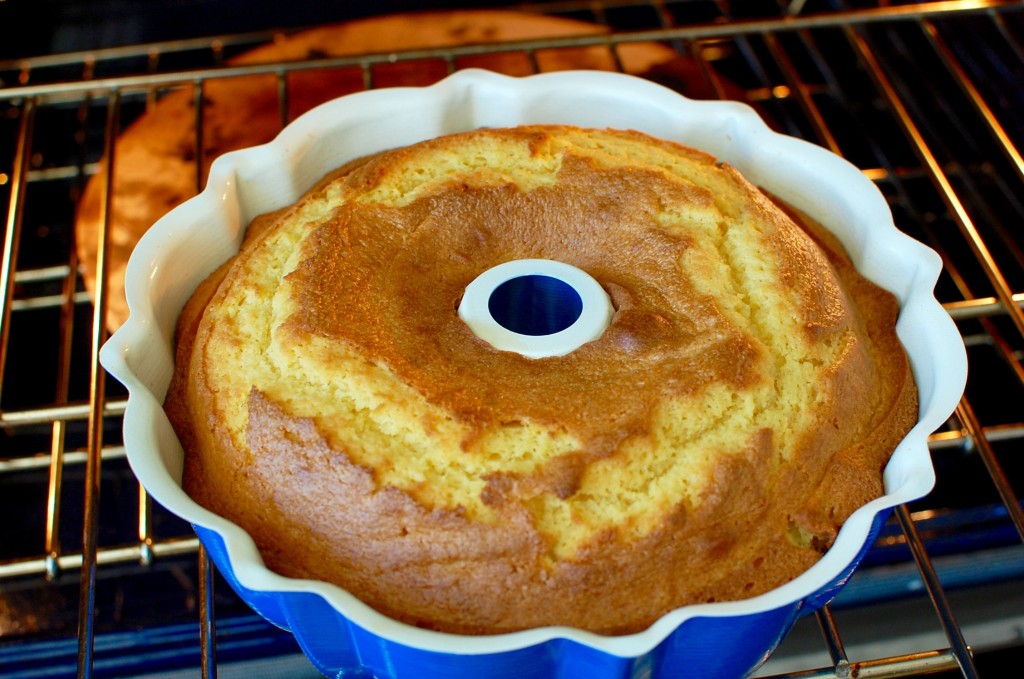 7.  Allow to cool in the pan for about 5-10 minutes.  Place a plate on top of the pan, then flip over to remove the cake.  Allow the cake to cool completely before glazing.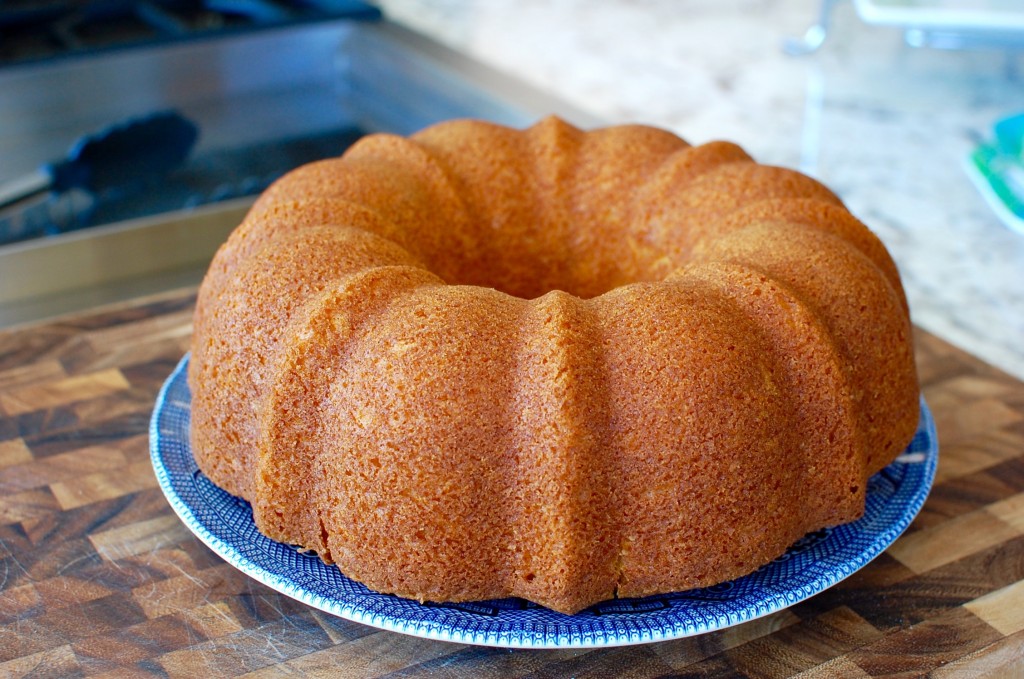 9.  To make the glaze, mix the (room temperature) cream cheese, lemon juice, and 1 c. powdered sugar until smooth.  If too thin, add more powdered sugar.  If too thick, add more lemon juice 1/2 tsp. at a time.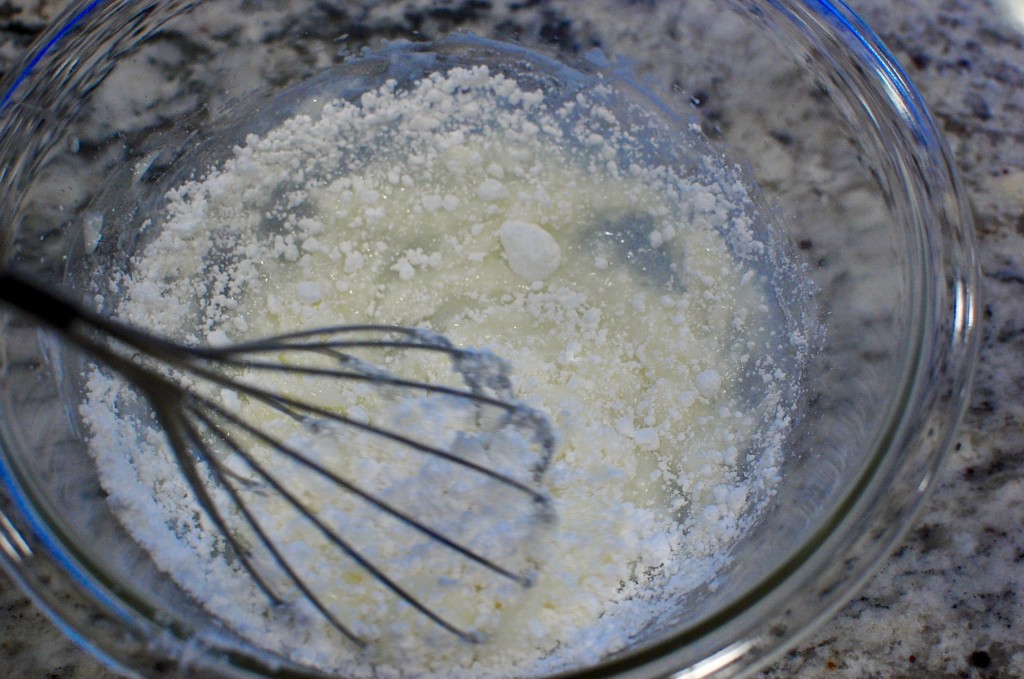 10.  Place the glaze into a Ziploc sandwich bag, cut a small piece of the corner off.  Drizzle your glaze over the cooled cake.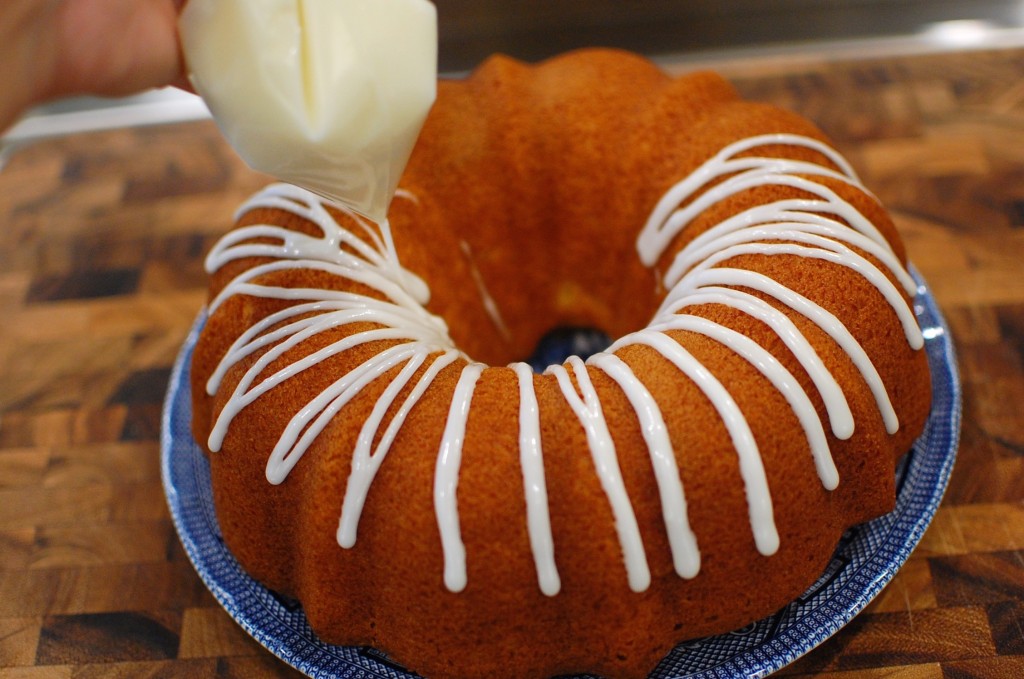 11.  Serve and enjoy!