For the last few weeks, I've been on a mission to use up all the items in the refrigerator, freezer, and pantry.  I have way too much stuff in the cupboards… and it seems like a waste to go shopping and not use up what I already have!  Among those items… half a bag of chocolate chips, half a jar of peanut butter… and in the fridge about half a container of sour cream and half a carton of heavy cream.
For awhile, I've been thinking about baking a peanut butter flavored cake with a grape jelly filling to do a "PB&J cake".  I almost made that last night… but instead, at the last minute I switched and decided to make a peanut butter and chocolate cake instead (plus I had the perfect amount of ingredients to make chocolate ganache)… so this turned into a Peanut Butter and Chocolate Ganache cake!
For a variation of this cake – you could use this peanut butter cake recipe, fill it with jelly or jam instead of chocolate chips, and then ice it with a jam/jelly glaze (just mix up 1 – 2 T. reserved jam or jelly with 1-2 T. water and powdered sugar until the desired consistency).  Voila, PB&J cake!
Peanut Butter Cake:
1 3/4 c. flour
2 tsp. baking powder
1/2 tsp. salt
1 1/2 stick (3/4 c.) unsalted butter
1 1/3 c. sugar
2/3 c. smooth peanut butter
3 eggs
1/2 c. sour cream
2 tsp. vanilla extract
1 c. chocolate chips
Chocolate Ganache:
5 oz. (about 3/4 c.) chocolate chips or chopped dark chocolate
1/2 c. heavy cream
1.  Preheat oven to 350 degrees.  Prepare a Bundt pan by spraying with Pam for baking non-stick spray.  Sift the flour, baking powder, and salt together in a large bowl.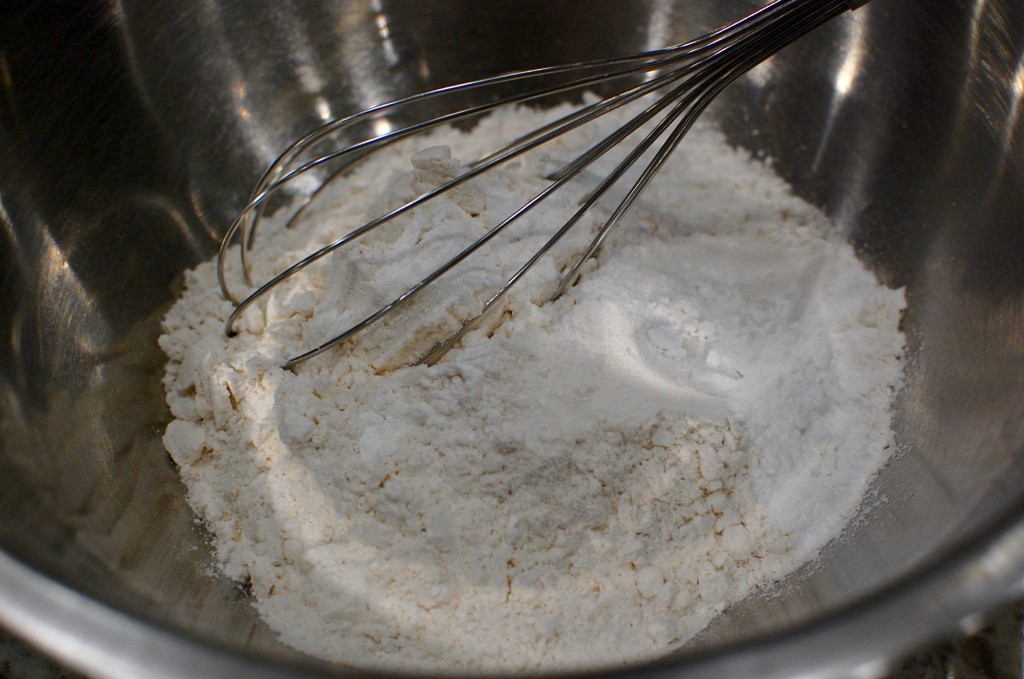 2.  Cream the butter and sugar.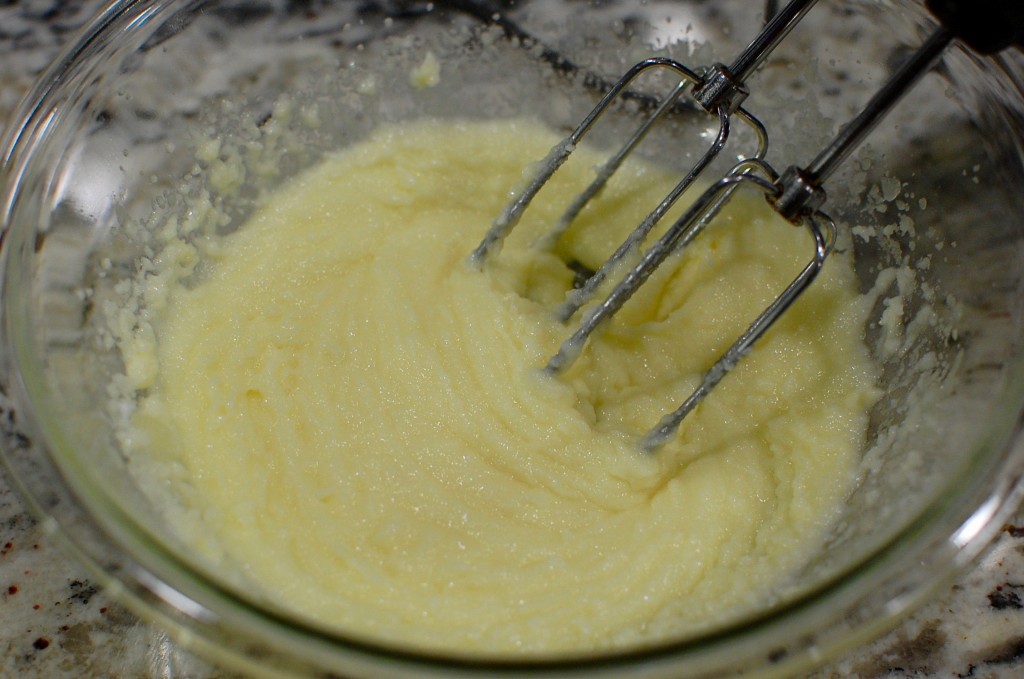 3.  Add the peanut butter, and mix well.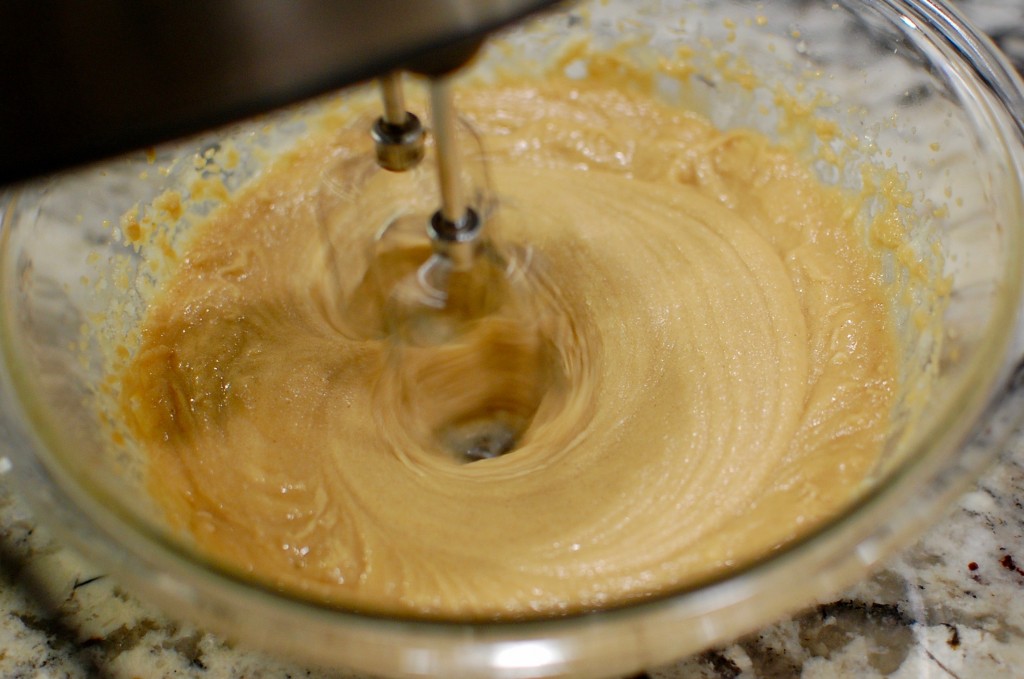 4.  Continue mixing, adding the eggs, one egg at a time.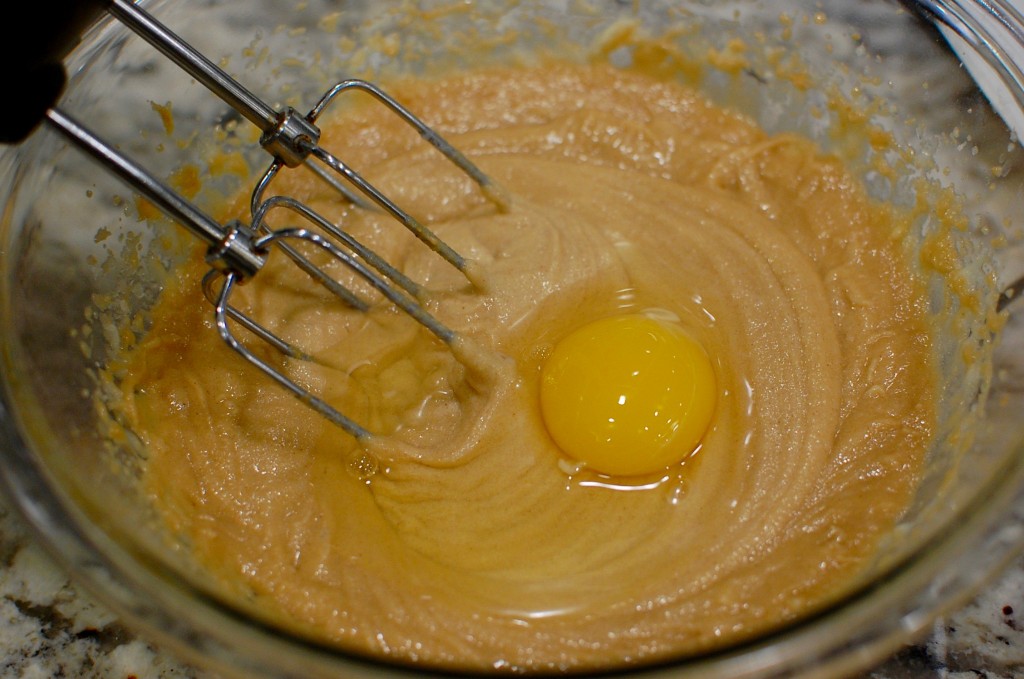 5. Stir in the sour cream and vanilla extract.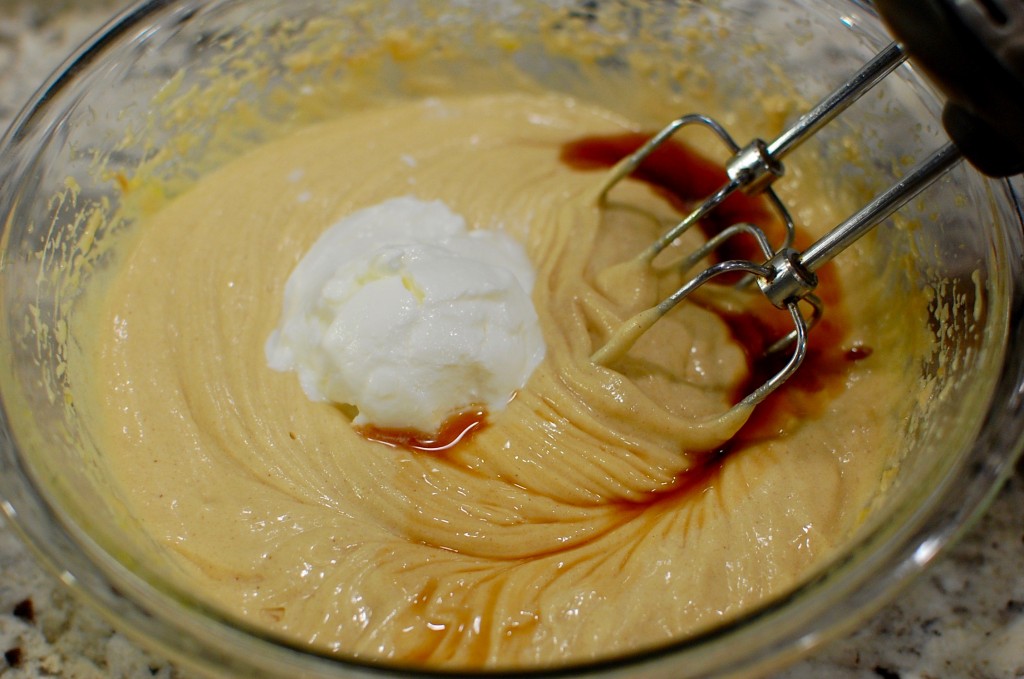 6. Fold the peanut butter mixture into the flour mixture until just combined.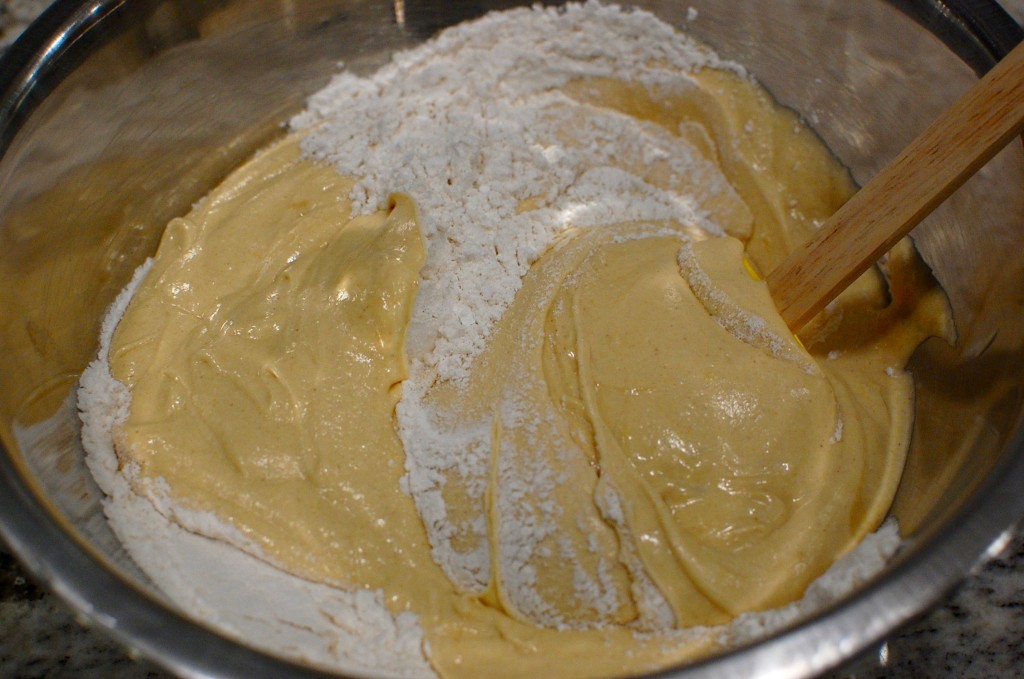 7. Pour half the cake batter into the prepared bundt pan.  Top with the 1 c. chocolate chips.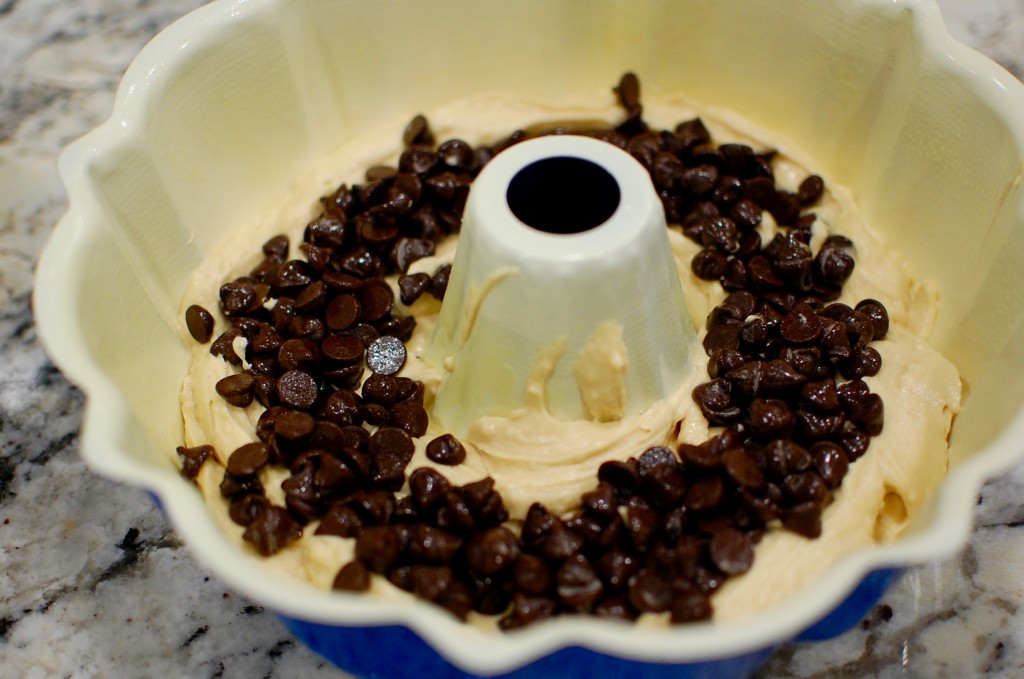 8.  With a spoon, spread dollops of the remaining batter over the top of the chocolate chips.  Then, smooth the batter down to cover the chocolate chips.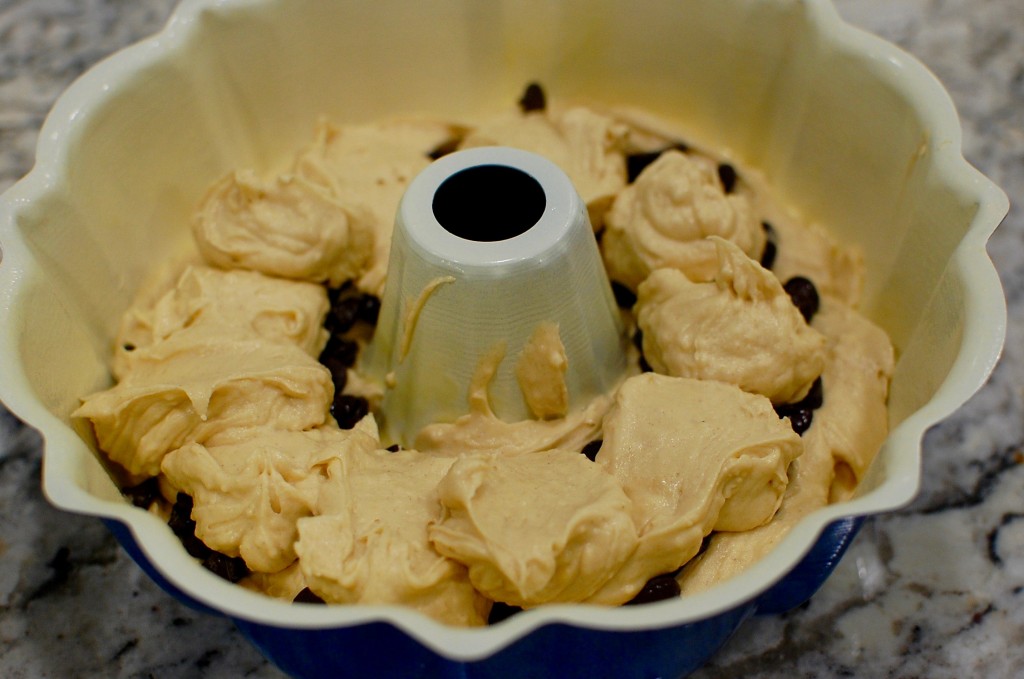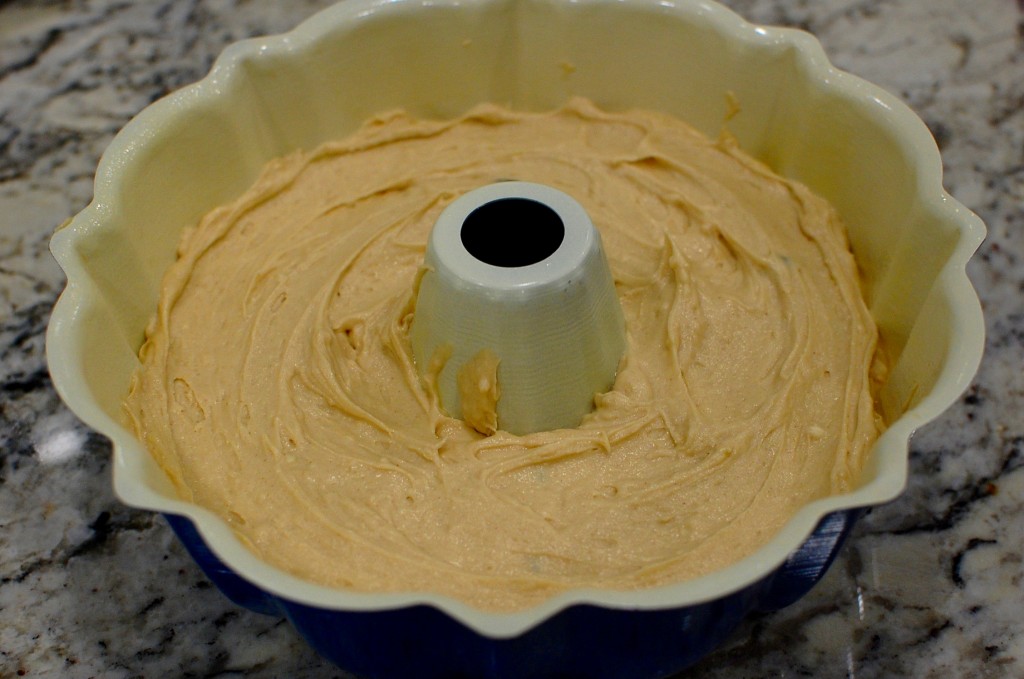 9.  Bake for 35-40 minutes until done.  When done, remove from oven and allow to cool 5 minutes before inverting onto a plate.  Allow the cake to cool completely.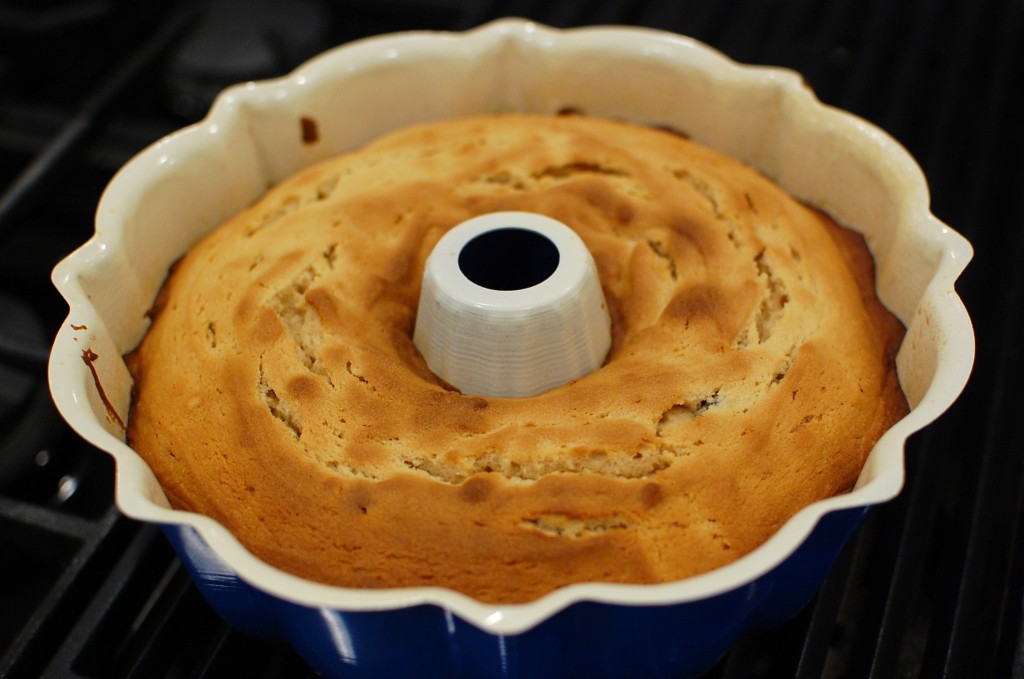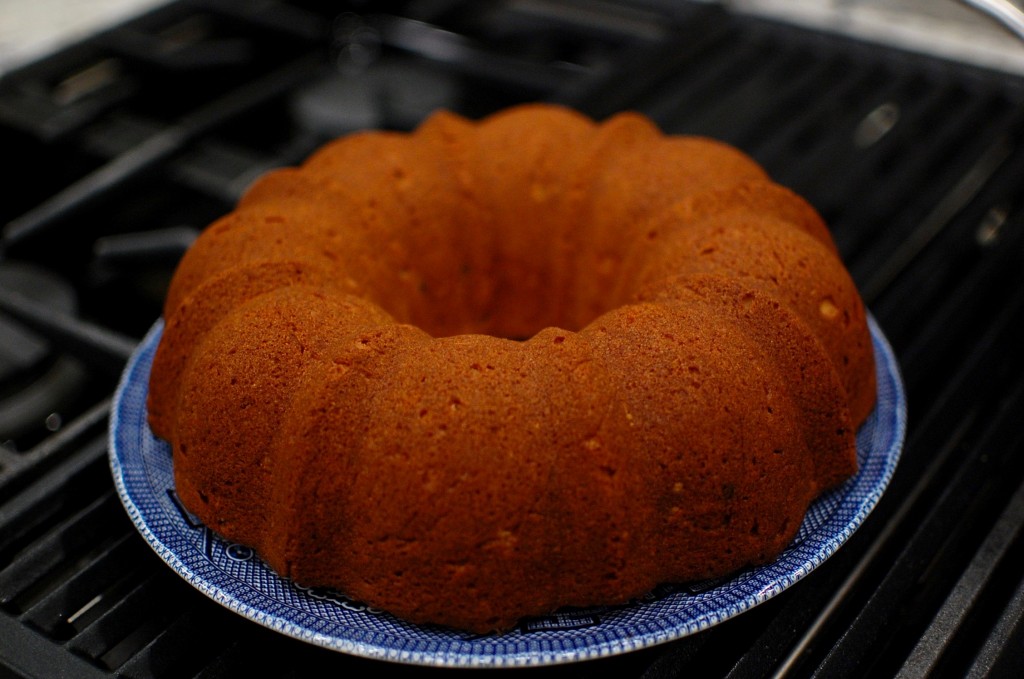 10.  Meanwhile, microwave the heavy cream for 60 – 90 seconds until hot and bubbly.  Pour over the chocolate chips, and allow the mixture to rest for about 4 minutes.  (The rest will allow the chocolate chips to melt in the hot cream.)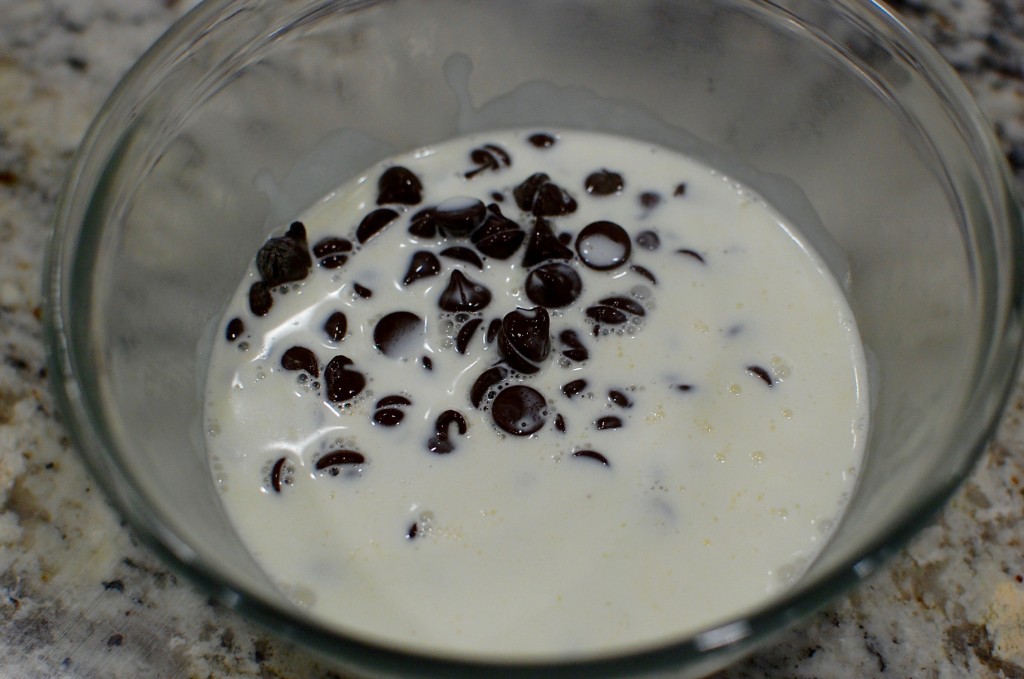 11.  With a wire whisk, stir the chocolate chips and the heavy cream.  It will be grainy at first.  (Keep going – it will smooth out!)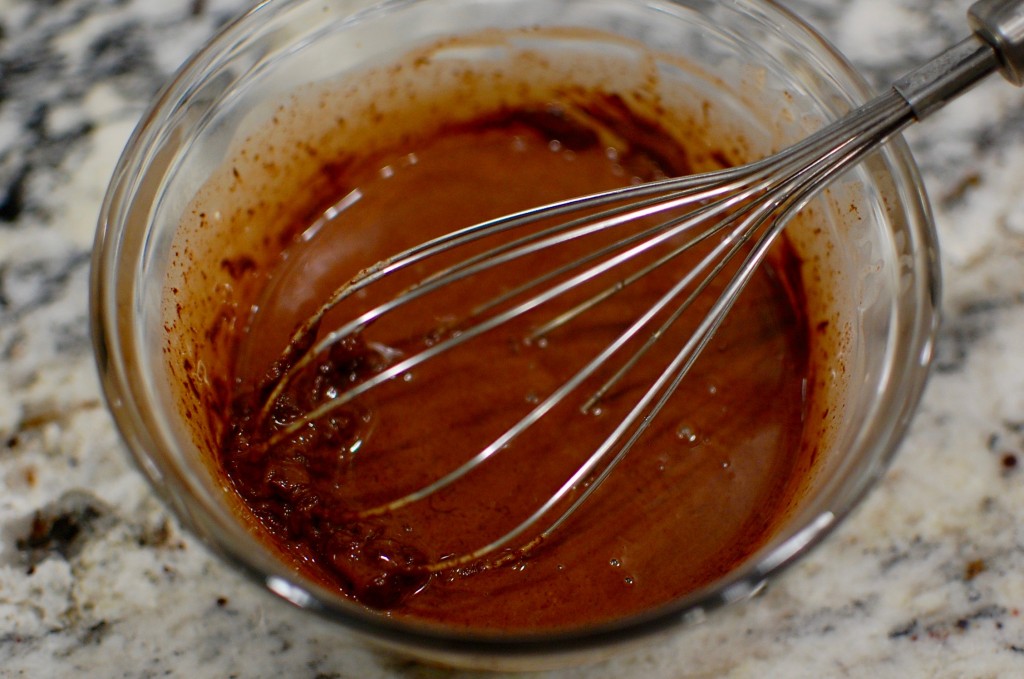 12.  Continue to stir, and the mixture will turn glossy.  Allow the ganache to rest (covered) while the cake finishes baking and cooling.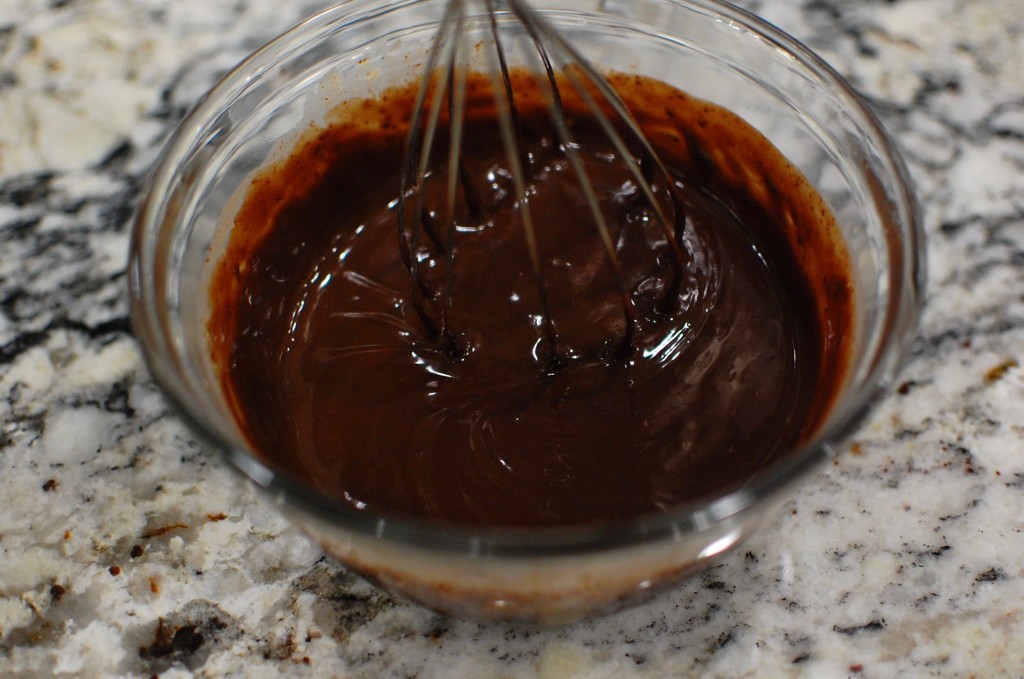 13.  When the cake is cool, place the ganache in a sandwich bag and snip off a corner with a scissor.  Pipe the ganache back and forth over the top of the cake.  (If this is too much work for you, microwave the ganache for a few seconds to loosen it up, then pour or spoon it over the cake.)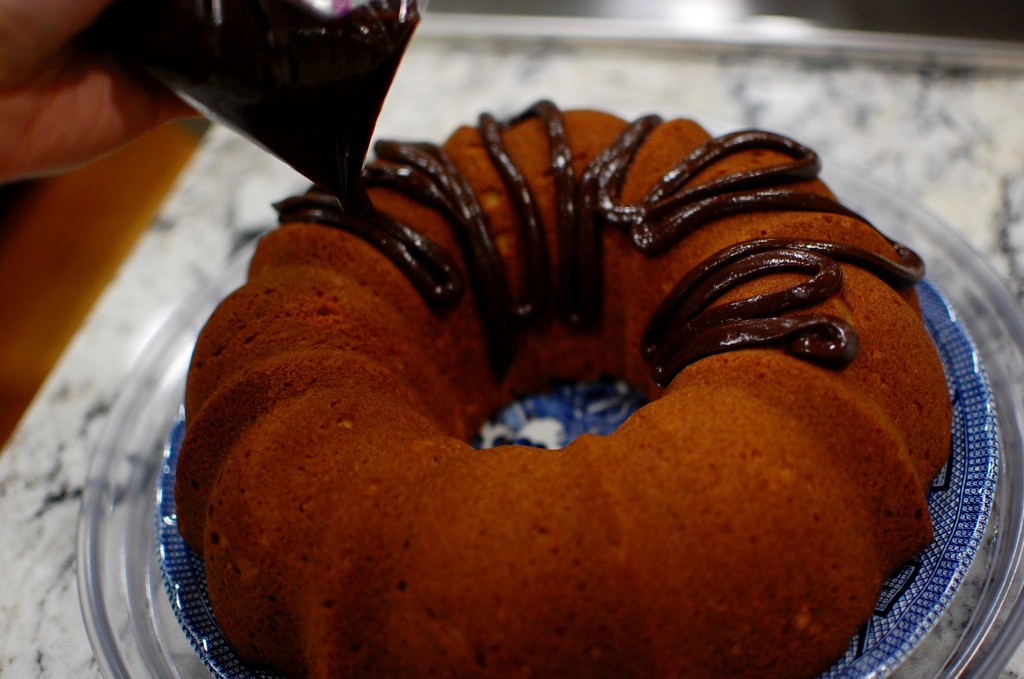 14.   Top with roasted peanuts, or chopped peanuts.  Enjoy with a glass of cold milk!