A few years ago, we took an 8-year-delayed honeymoon to Tahiti!  We had a fantastic time, and had a lot of great food!  On our first day in Bora Bora, I splurged on an all-day private island tour.  Our guide, a Tahitian man named Ari, took us all around the island of Bora Bora, showing us all the interesting historical sites and interesting locations.  After a morning of swimming with black-tipped reef sharks and stingrays, Ari took us to a privately owned motu (islet) – his family owned this property for many generations and leased it to a tourism company for excursions – where he prepared us an amazing Tahitian lunch.  We sat on the beach in the shade of some thatched covers (his family also farmed and made the thatch) while we watched him prepare the lunch from scratch.  One of the dishes Ari made for us, was a Tahitian ceviche made of fresh raw Ahi tuna, called "Poisson Cru".  Now, up until then… I wasn't a huge fan of sushi or raw fish.  But, Ari worked so hard cooking for us, I felt really bad not eating the raw fish salad that he made… so I ate it… and was really surprised to find out how much I loved it!  (So I suppose I can thank Ari for my newfound ability to consume raw seafood.)
Poisson Cru (a.k.a. "E'ia Ota" or "'Ota 'Ika") is the national dish of Tahiti and the islands of French Polynesia, made of raw fish marinated in fresh lime juice and coconut milk.  The version that Ari made for us consisted of Ahi, cucumbers, carrots, onions.  Other versions we had later during our trip also had tomatoes and/or peppers.
Make sure you use sushi grade fresh or frozen Ahi tuna for this dish.  I got a package of frozen sushi grade Ahi, which I defrosted in the refrigerator before using.
Poisson Cru:
1 lb. sushi grade raw ahi tuna
1/2 c. fresh squeezed lime juice (about 5-6 limes)
1 cucumber
2 carrots
4 medium tomatoes
4-5 stalks green onions
5.6 oz. can coconut milk (about 2/3 c.)
1 tsp. sea salt
1/4 tsp. fresh ground black pepper
1.  Juice the fresh limes for about 1/2 c. lime juice.
2. Cut your raw Ahi into even 1/2 inch cubes.  Toss with the lime juice and set aside for 15 minutes.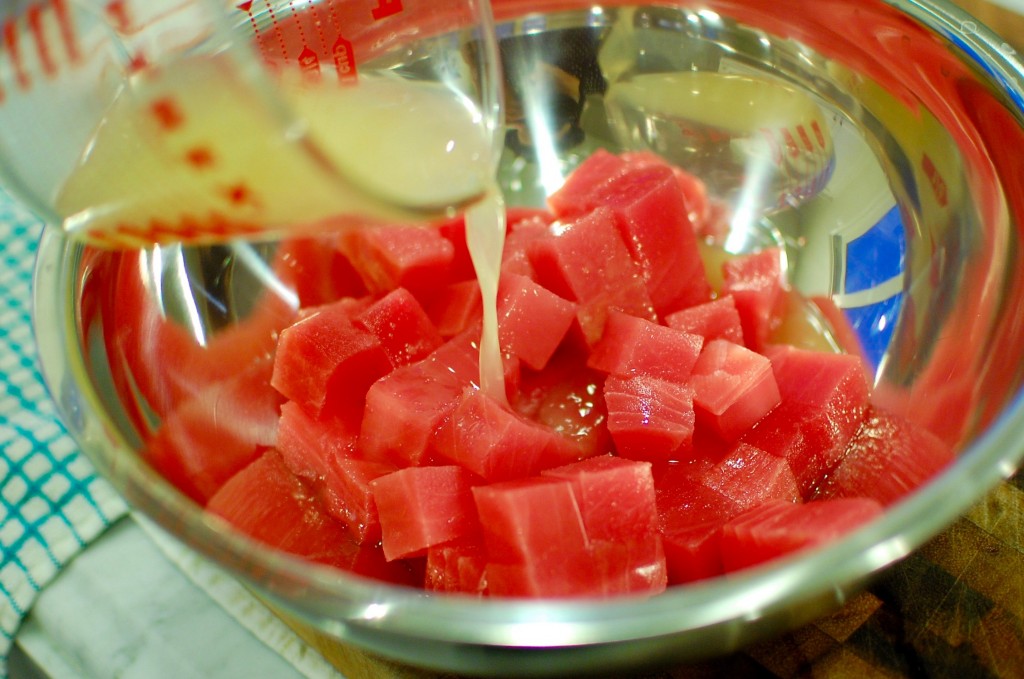 3.  Cut your cucumber in half, then slice very thin diagonally.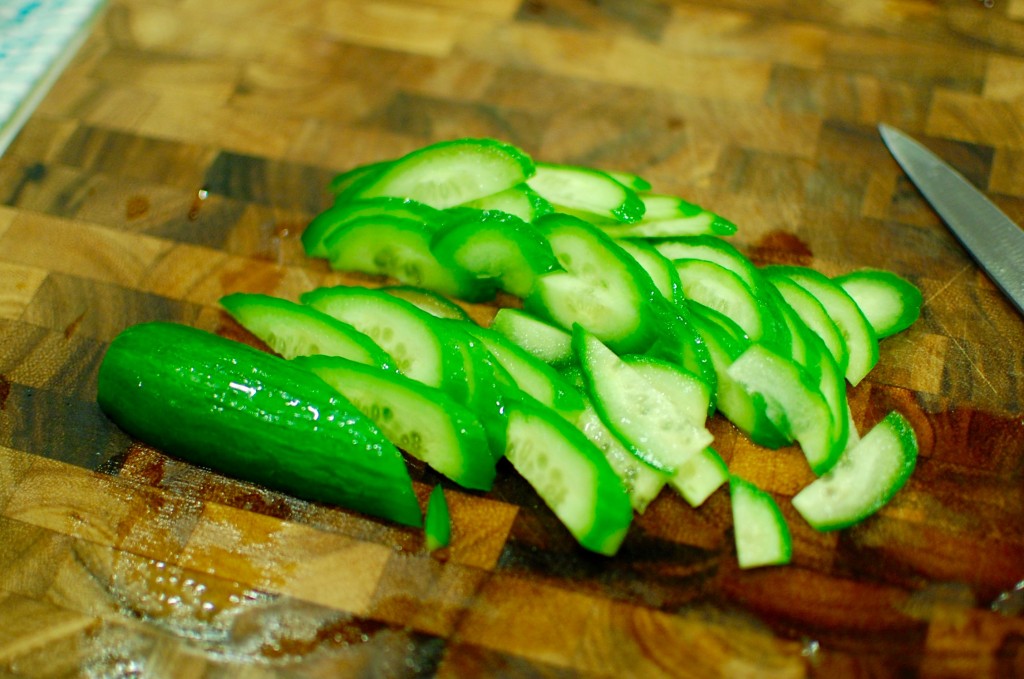 4.  Peel, then shred 2 carrots.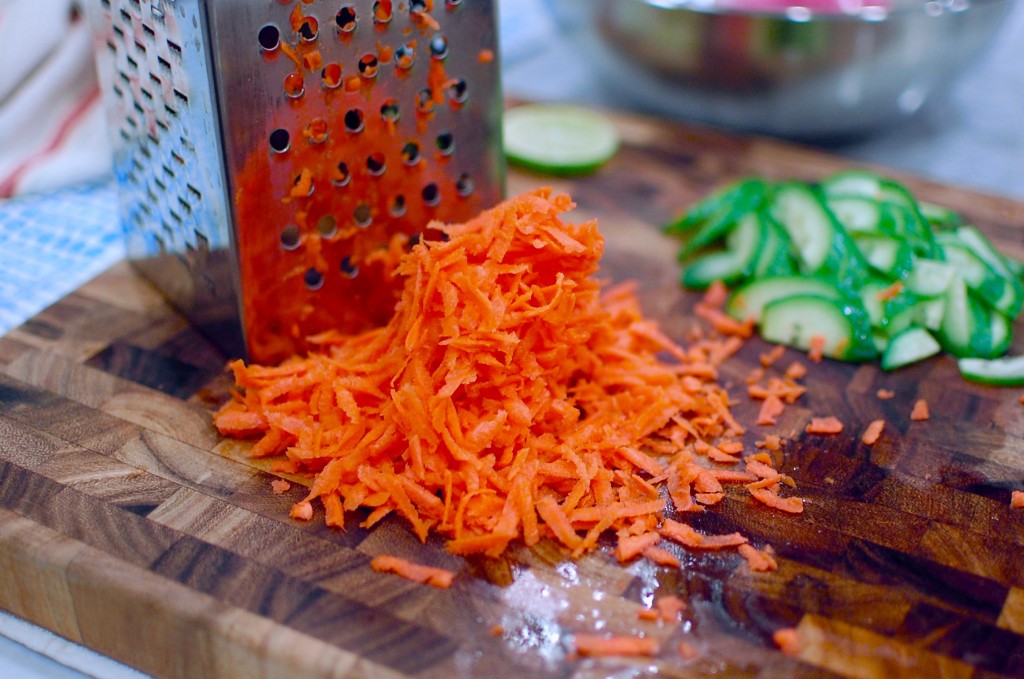 5.  Slice the green onions.  (I'm Japanese, so sometimes I'm weird about slicing things at a diagonal angle.  You don't have to do that… but I think it's prettier.)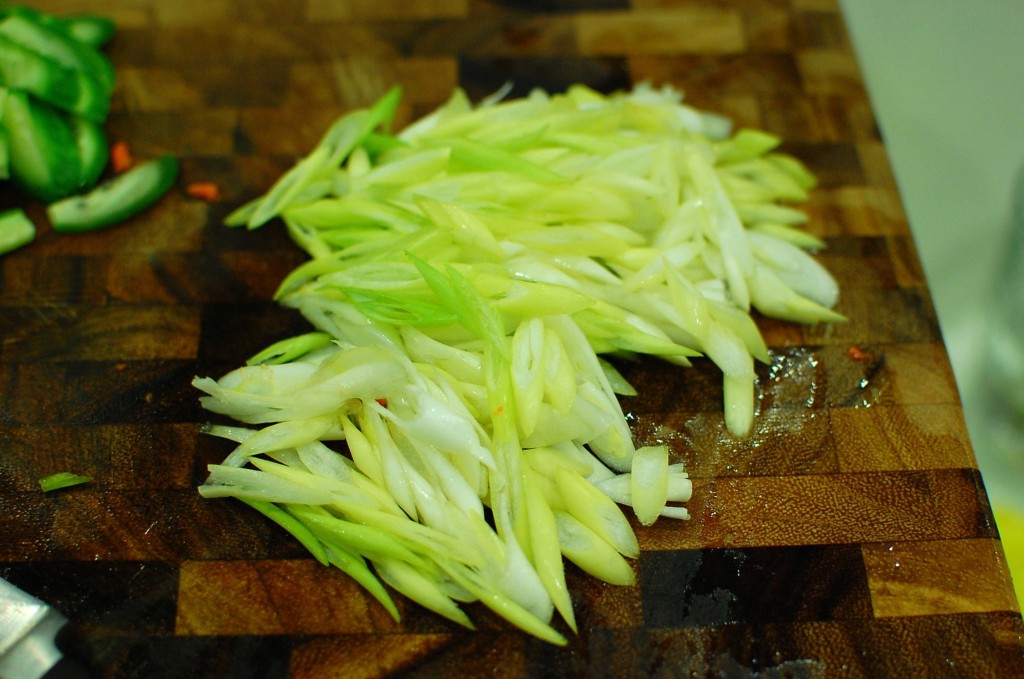 6.  Cut the tomatoes into thin wedges.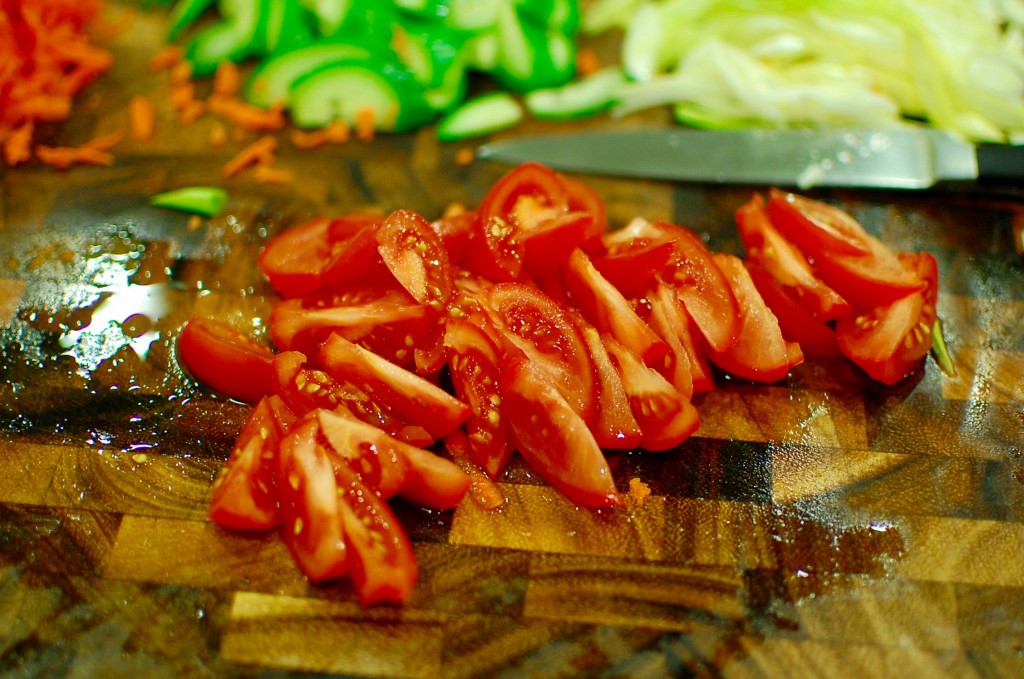 7.  Add the cucumber, carrots, tomatoes, and green onions into the lime-marinated Ahi.  Pour in the coconut milk.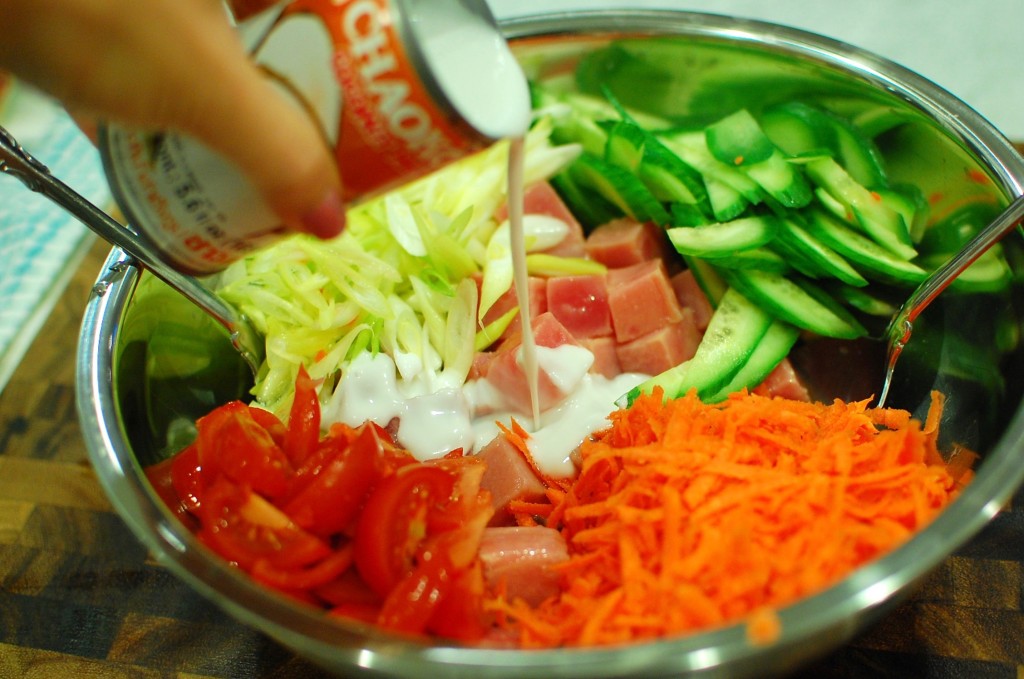 8.  Toss, then season with salt and pepper.  Taste, and add more salt and pepper if needed.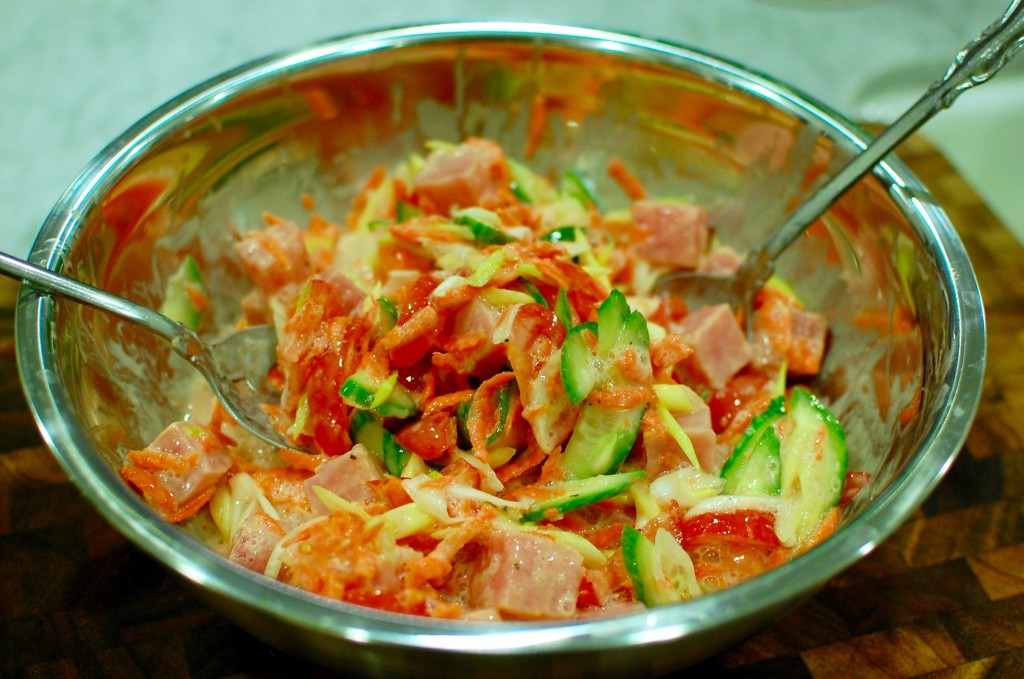 9.  Serve and enjoy!