Last week I had a cookie craving and figured it would be a great time to try some variations on the standard chocolate chip cookie recipe that I always make.  "Maple Bacon" flavor seems to be all the rage these days… and I usually have bacon crumbles in the refrigerator, as well as maple extract in the pantry… so why not give Maple Bacon cookies a try?  Sweet, with a little bit of smoky saltiness… these were great, and will now be part of my cookie rotation!
I normally buy cooked bacon crumbles at Costco, then store the opened bag in the freezer (with all the air squeezed out) to keep it fresh.  I thought the bacon crumbles were a little too big for cookies, so I did chop them up a bit to make the texture a little bit finer – you don't necessarily want large chunks of bacon in your cookies… just a little bit for flavor.  I saved a few of the bigger pieces to press into the top of the cookies just before baking for presentation.
You can buy maple extract in the baking aisle of most supermarkets, just next to the bottles of vanilla extract.  Enjoy!
Maple Bacon Cookies (approx. 24 cookies):
1/2 c. unsalted butter
1/2 c. sugar
1/2 c. dark brown sugar
1/2 tsp. salt
1/2 tsp. baking soda
1 tsp. maple extract
1 egg
1 3/4 c. flour
1 c. white chocolate chips
1/4 c. cooked crumbled bacon + 1 T. cooked crumbled bacon
1.  Preheat oven to 350 degrees.  Melt the butter in the microwave (about 1-2 minutes on 50% power.)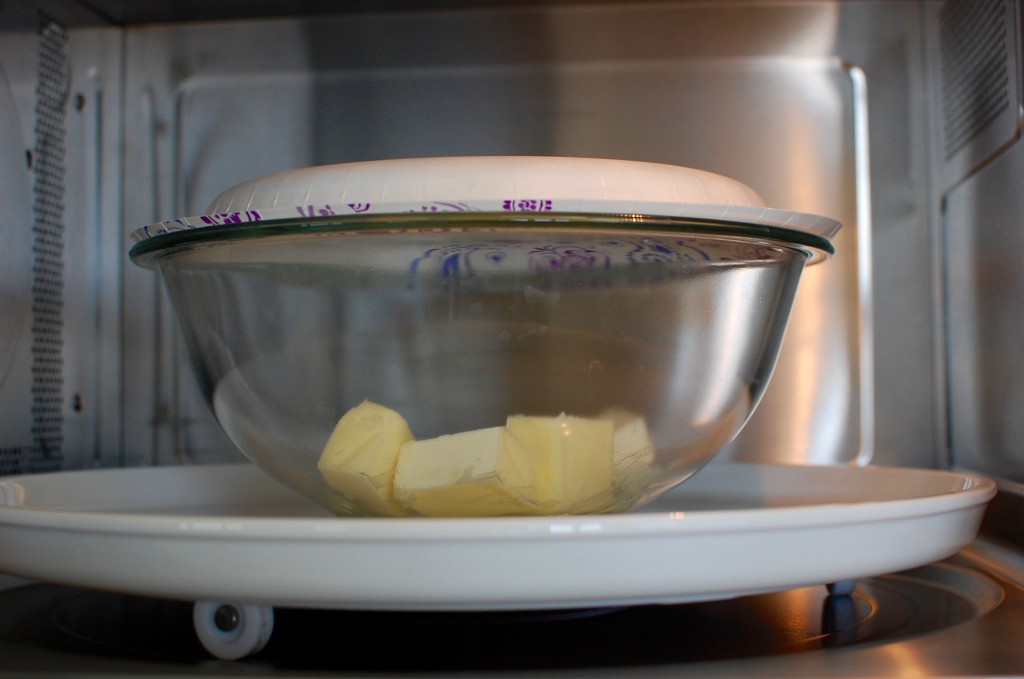 2.  Mix the sugar, brown sugar, salt, baking soda, and maple extract into the melted butter.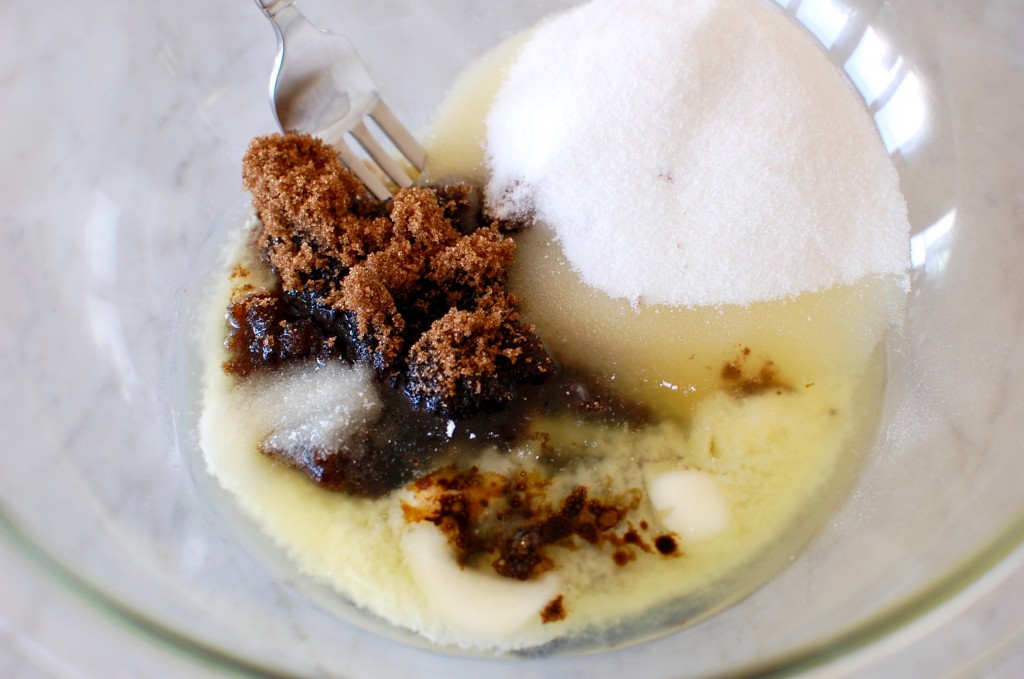 3.  Stir in the egg.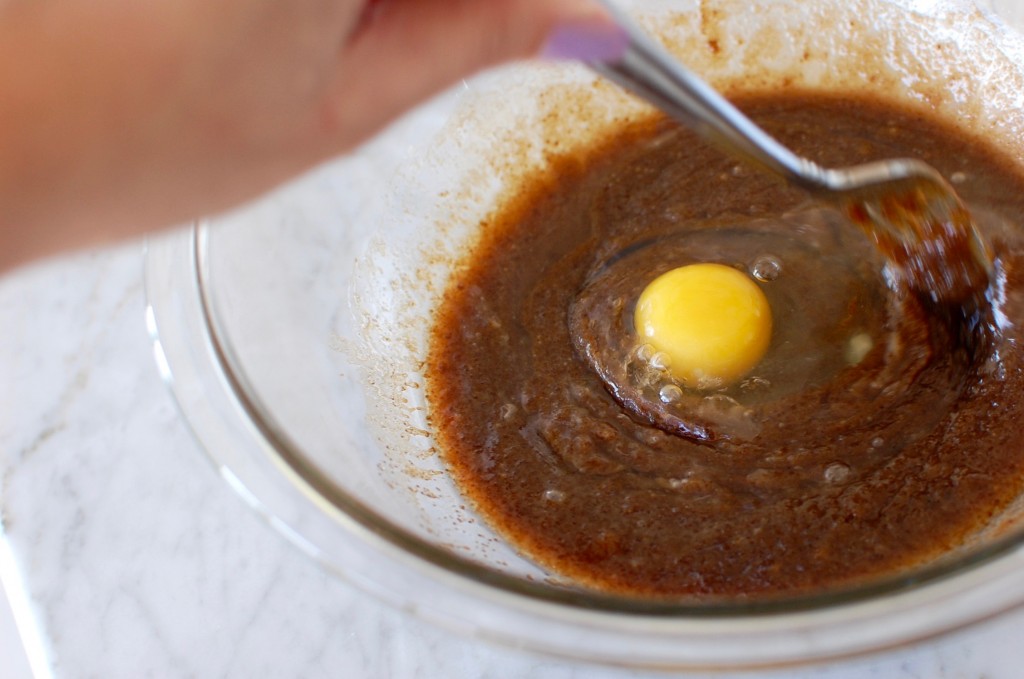 4.  Stir in the flour.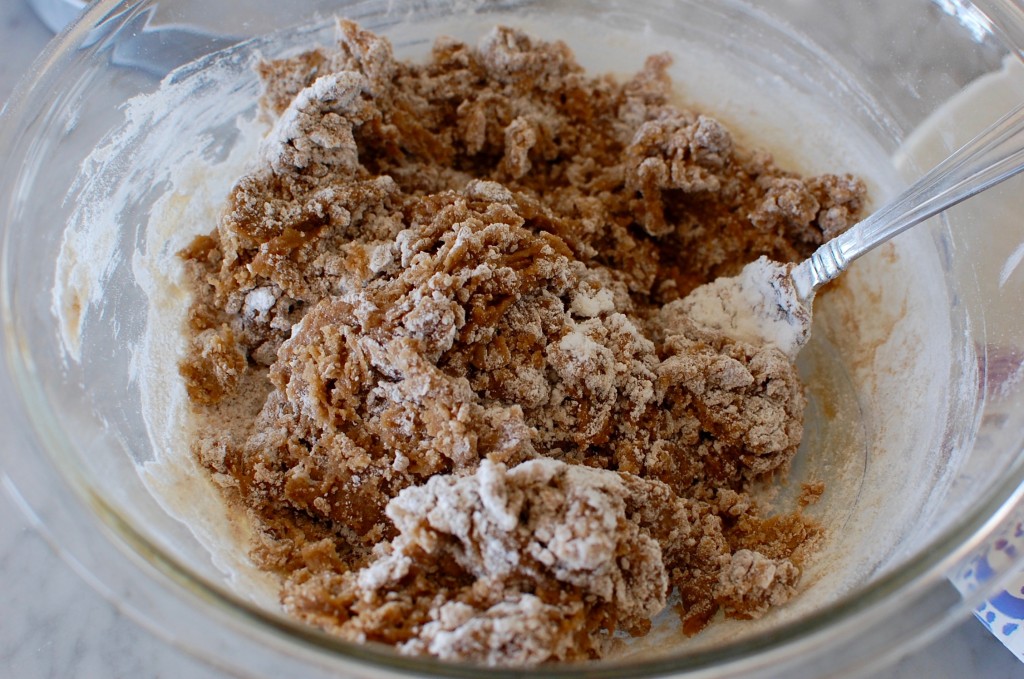 5.  Chop the 1/4 c. + 1 T. bacon finely.  Reserve 1 T. of the larger pieces to press into the cookie dough later.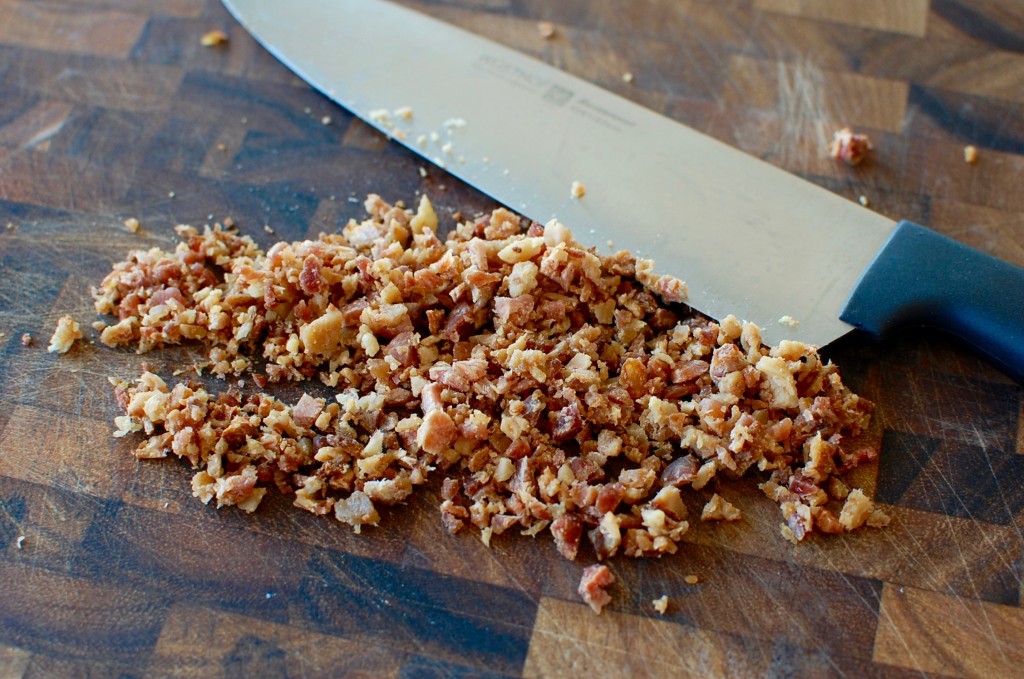 6.  Stir the white chocolate chip and 1/4 c. crumbled bacon into the cookie dough.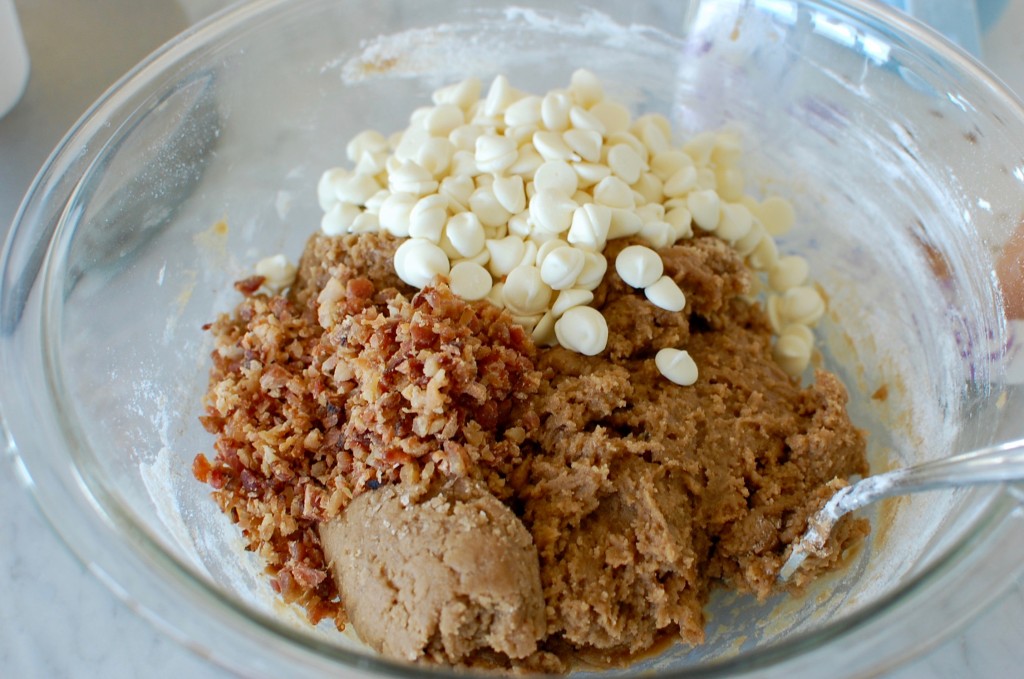 7.  Scoop the dough onto a silicone or parchment lined baking sheet, 12 cookies per sheet.  Flatten the dough balls gently, press in some of the reserved 1 T. extra bacon into the tops.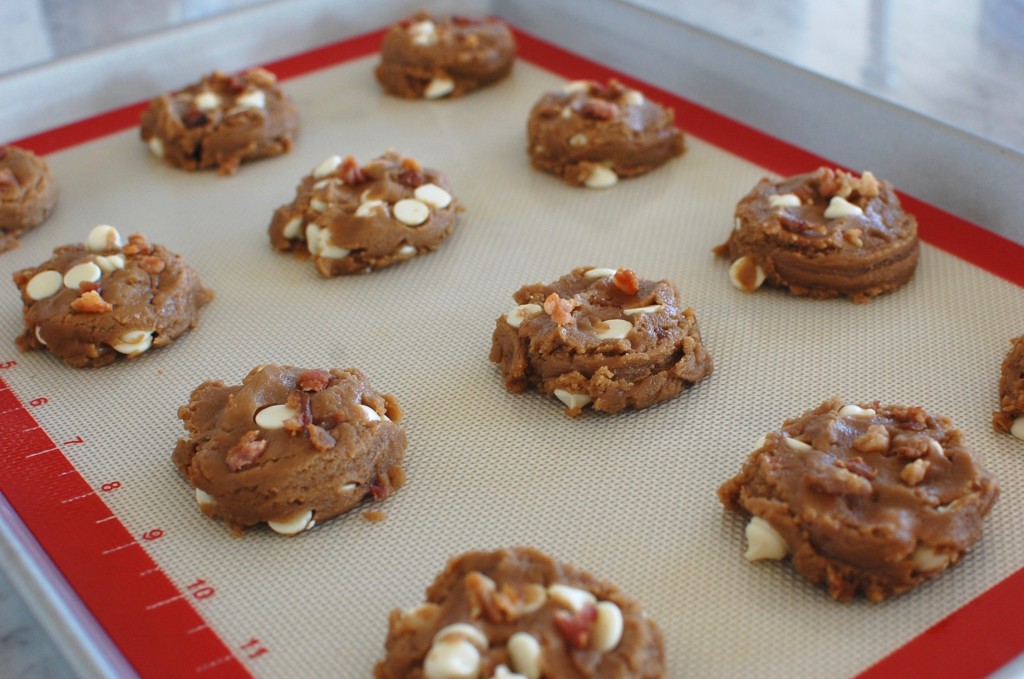 8.  Bake for 8-10 minutes, one sheet at a time.  Cool on the pan 5 minutes before removing to a rack or counter top to cool.