Lately, I've been making a bunch of chocolate chip cookie variations.  The latest, are my triple chocolate chip cookies.  It's "triple chocolate" because it has dark cocoa powder, semi-sweet chocolate chips, and milk chocolate chips.  If you don't have (or want to buy) two different kinds of chocolate chips, you can just use all one kind of chocolate chips and make these into "double chocolate" chip cookies!
For this recipe, I like using Hershey's special dark cocoa powder – I like the color it gives to the cookies, and the slightly sharper flavor.  If you can't find the special dark cocoa powder, it's fine to substitute with regular unsweetened cocoa powder.
Triple Chocolate Chip Cookies (approx. 24 cookies):
1/2 c. unsalted butter
1/4 c. Hershey's special dark unsweetened cocoa powder
1/2 c. sugar
1/2 c. dark brown sugar
1/2 tsp. salt
1/2 tsp. baking soda
1 tsp. vanilla extract
1 egg
1 1/2 c. flour
1/2 c. semi-sweet chocolate chips
1/2 c. milk chocolate chips
1.  Preheat oven to 350 degrees.  Melt the butter in the microwave (about 1-2 minutes on 50% power.)
2.  Mix the cocoa powder, sugar, brown sugar, salt, baking soda, and vanilla extract into the melted butter.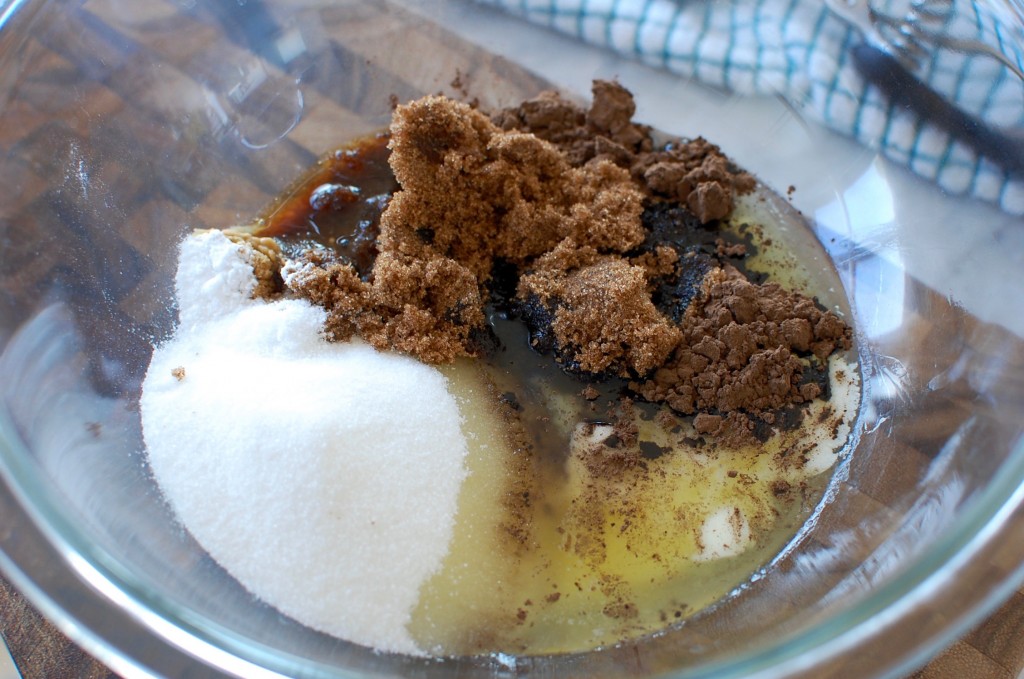 3.  Stir in the egg.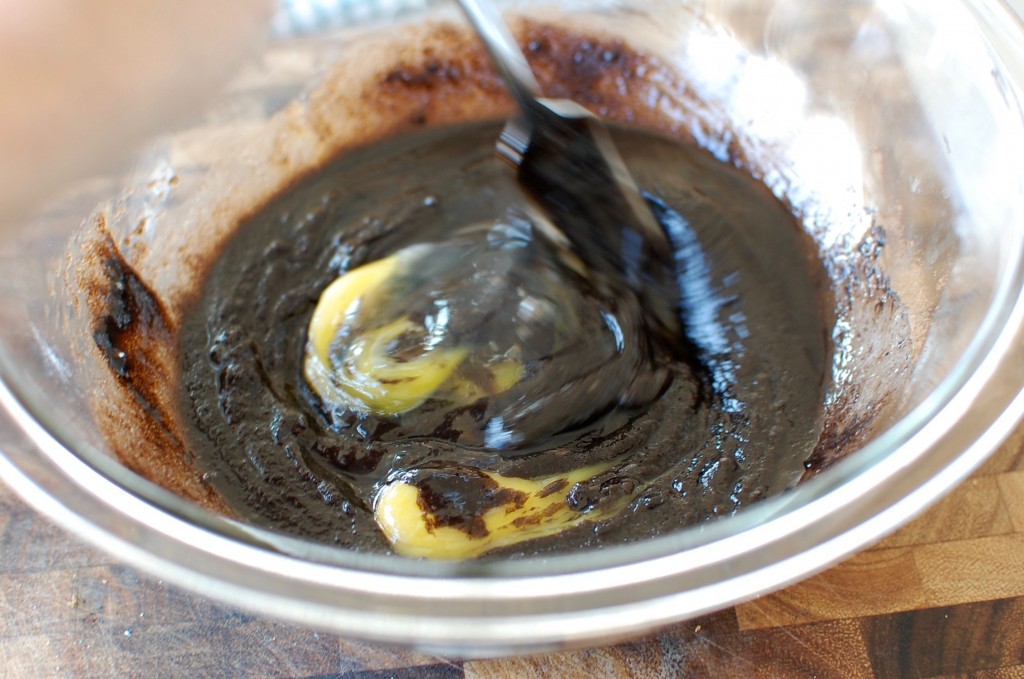 4.  Stir in the flour.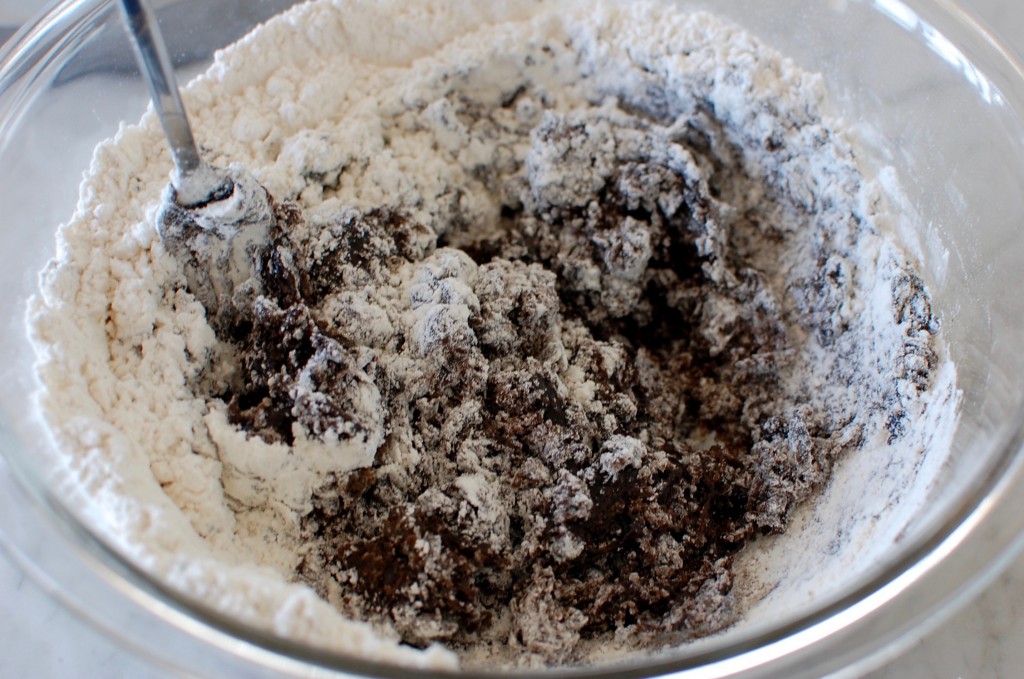 5.  Stir in the chocolate chips.
6.  Scoop the dough onto a silicone or parchment lined baking sheet, 12 cookies per sheet.  Flatten gently.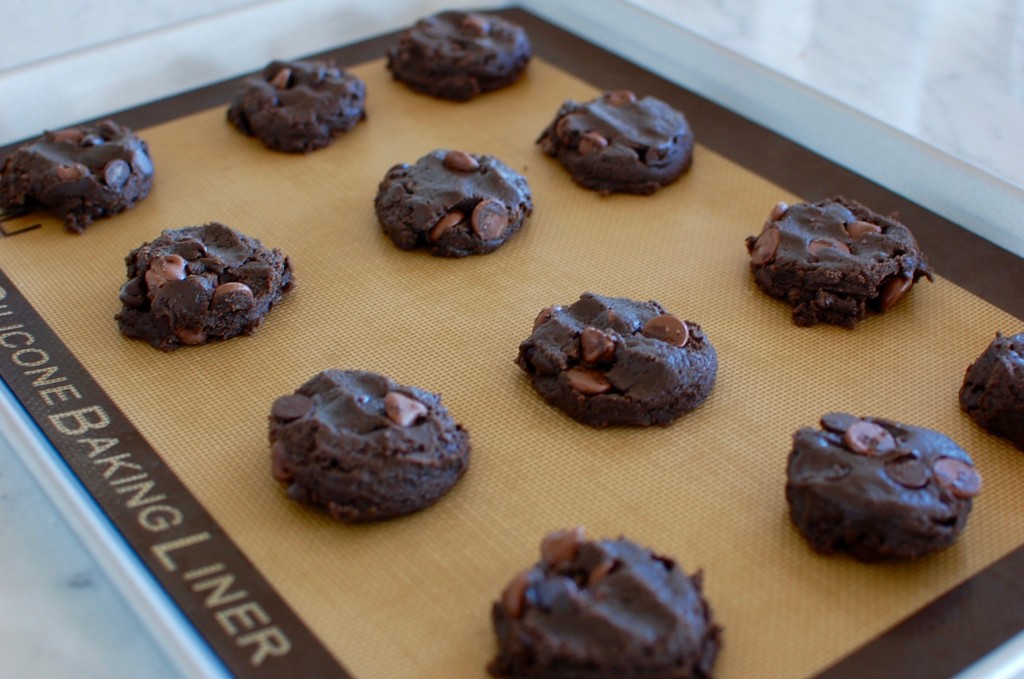 7.  Bake for 8-10 minutes, one sheet at a time.  Cool on the pan 5 minutes before removing to a rack or counter-top to cool.  Enjoy!