Glühwein is a traditional beverage (served hot) during the Christmas holidays in Austria and Germany.  It is typically made with red wine, spices, and sugar… and heated gently to avoid cooking out the alcohol.
This is my father's recipe for Glühwein.  He's never written it down, but I've been watching him make it every Christmas my whole life… and this year I decided to measure the amounts of ingredients used.  But really – this is a recipe meant to be customized to your liking.  You can make it more strong by using less water, sweeter by using more sugar.
Use inexpensive wine.  Traditionally, red wine is used… but my dad often makes this with pink or rose wine as well.  I've also used white wine in the past – so use what you have!  You can also add citrus (orange and lemon slices) – but I've grown up drinking it with just spices, so I don't add citrus.
Glühwein (Austrian mulled wine) 4 servings:
1 bottle (inexpensive) red wine (750mL)
3-4 c. water
1/2 to 1 c. sugar
1-2 sticks of cinnamon
1-2 tsp. whole cloves
1-2 whole star anise
1.  Toast the cinnamon stick, cloves, and star anise in the bottom of a large sauce pan over medium heat for 2-3 minutes.  (This helps to release the flavors from the spices).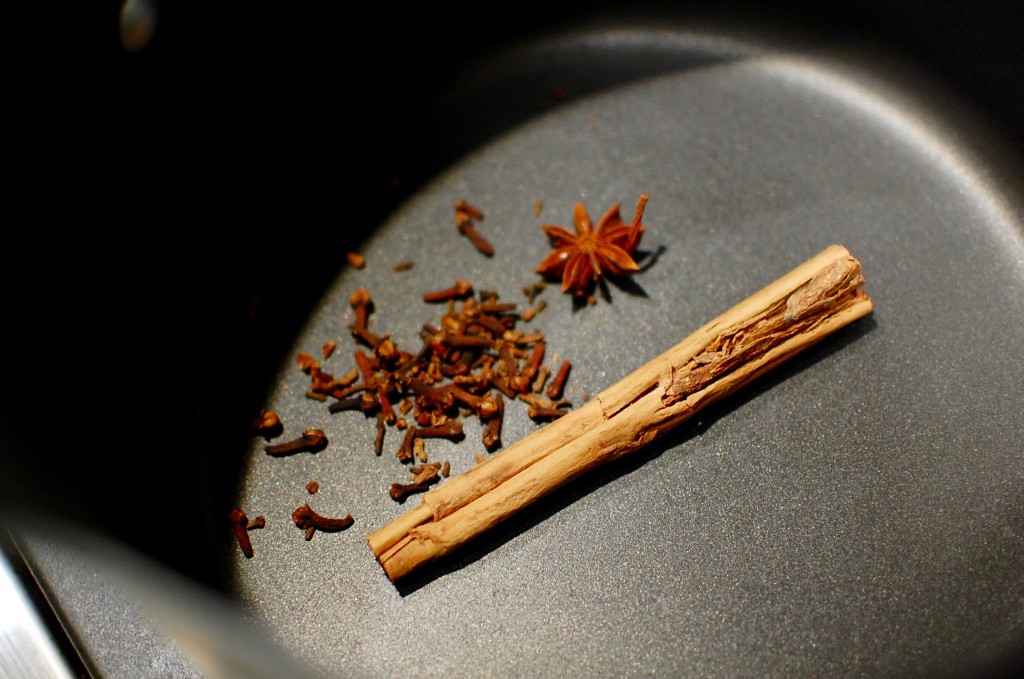 2.  Pour the bottle of red wine and water into a large sauce pan.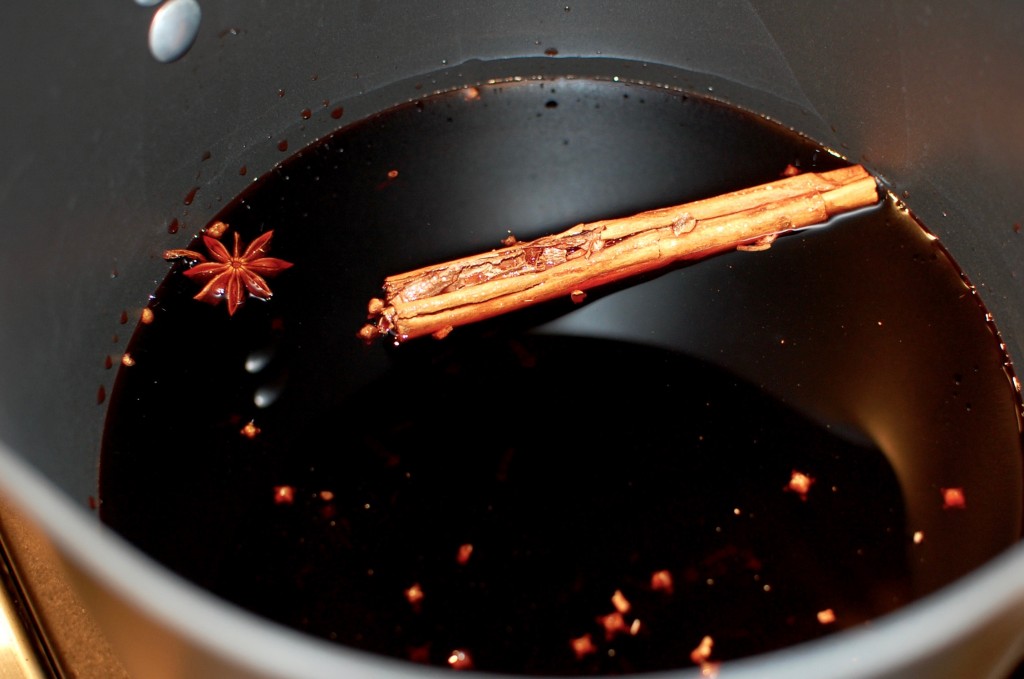 3.  Add the sugar.  (If you aren't sure how sweet you want your Gluhwein, start with less sugar – you can always add more if needed.  I like mine sweet, so I add the whole 1 c. amount of sugar.)  Over medium heat, allow the sugar to dissolve, stirring occasionally.  (Do not let the mixture boil).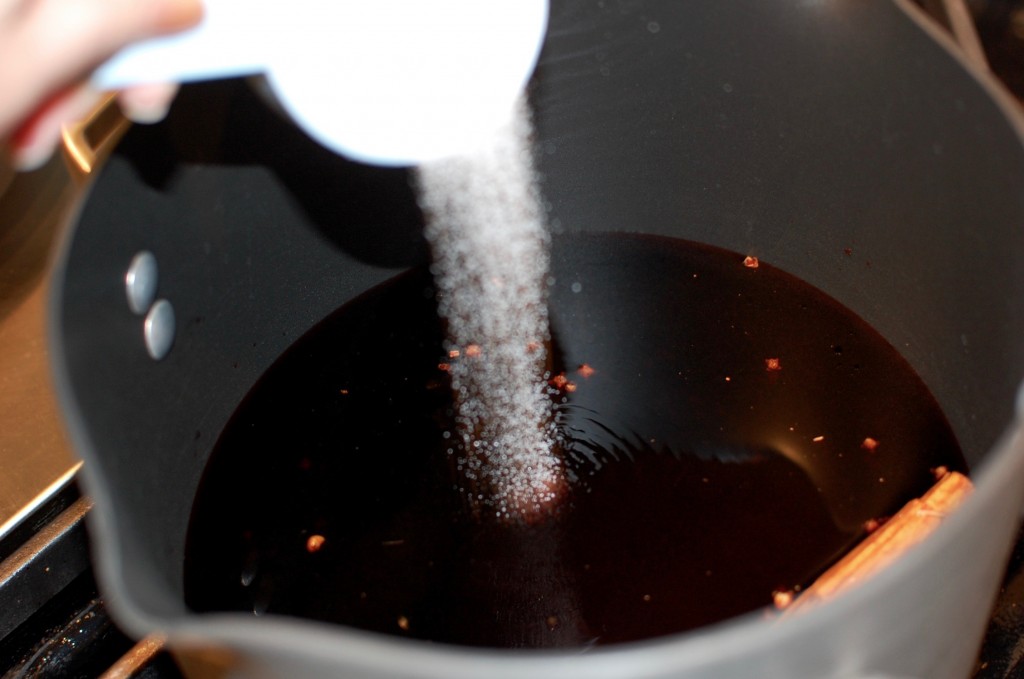 4.  Reduce the heat to low, and keep the temperature just under a simmer for about 10-15 minutes.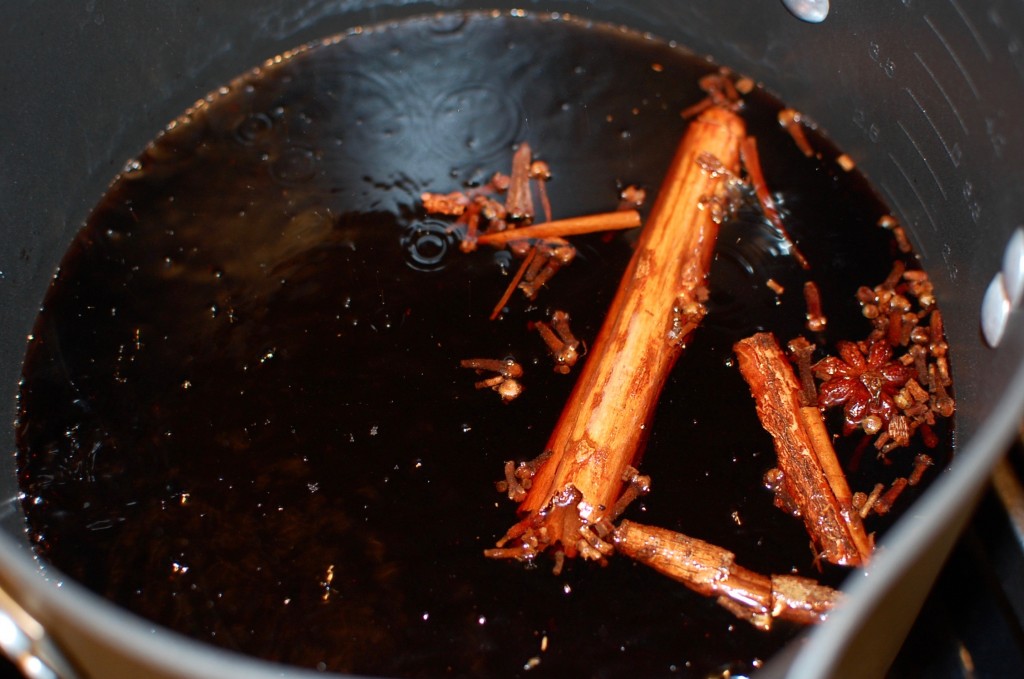 5.  Using a wire mesh, scoop out the spices.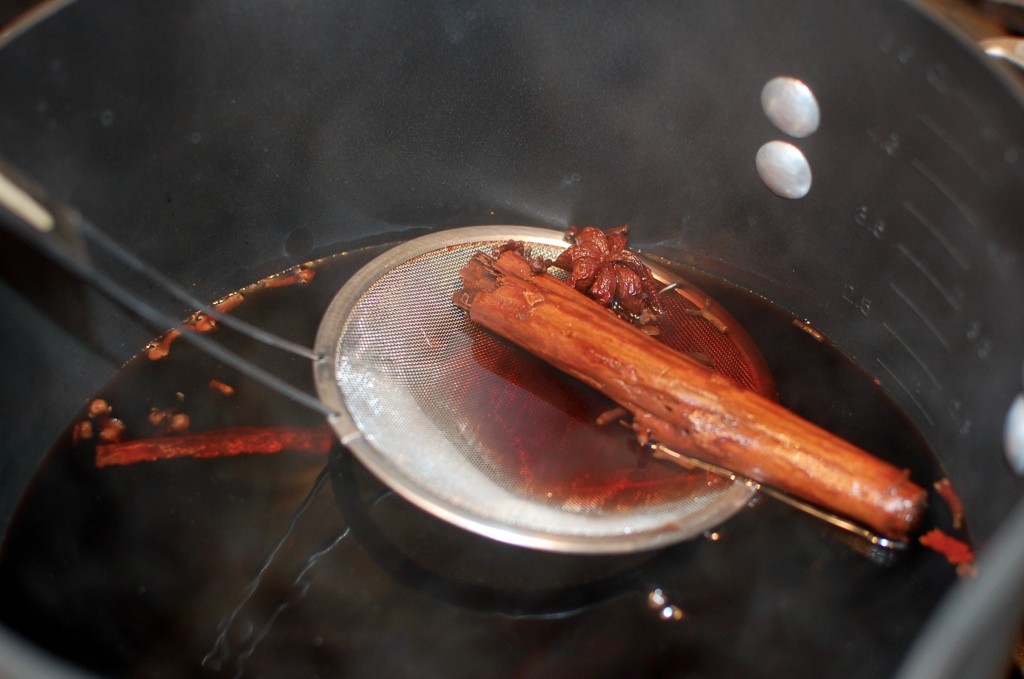 6.  Serve the hot glühwein in mugs.  (You can add a shot of rum or brandy for an extra kick if desired!)