There are many  versions of "Buffalo Chicken" dip… and if you've ever had it… it can be quite addicting!  This is my version of that dip… which I like to make with ranch dressing (because I'm not a huge fan of blue cheese).
Because you can use pantry ingredients (including a can of Costco/Kirkland cooked chicken breast)…. this is a great recipe to make in a pinch when you are short on time, or don't have time to run to the store for ingredients.  You can cook your own chicken breast and shred it if you like – I find the Costco chicken breast tastes pretty good in the dip (and it saves time)… so that's what I use.
Feel free to substitute your favorite ranch dressing and hot sauce.  I love Cholula hot sauce… but most others will work well too.
When I got my crockpot (a long time ago), it came with a freebie… the "little dipper". The little dipper is a mini-crockpot that works wonderfully to keep hot dips or fondue warm and melty all day.   You can buy the little dipper by itself if you already have a crockpot… but I just noticed that many places online are still offering the free little dipper with crockpot  purchase.
Buffalo Chicken Ranch Dip:
12.5 oz. can Costco/Kirkland cooked chicken breast
8 oz. cream cheese
1/2 c. hot sauce (I like Cholula)
1/4 c. ranch dressing
1/2 c. shredded cheddar cheese
salt, pepper to taste
1.  Combine the cream cheese, drained chicken breast (meat only), hot sauce, ranch dressing, and a few grinds of black pepper in a small saucepan over low heat.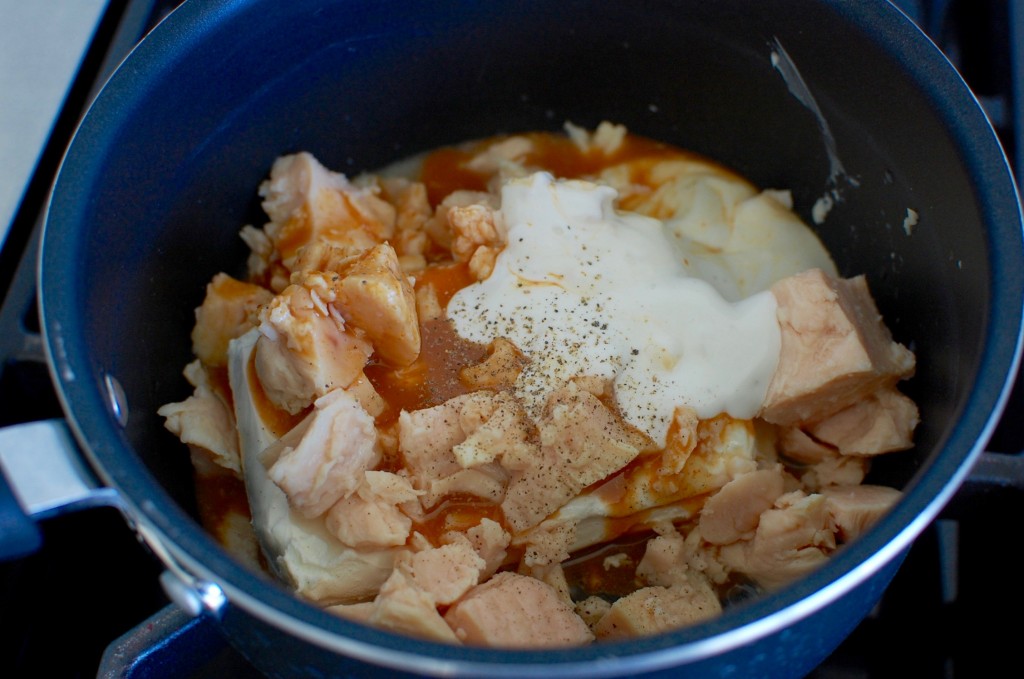 2.  Stir, and break up the chunks of cream cheese a little bit to make it easier to melt.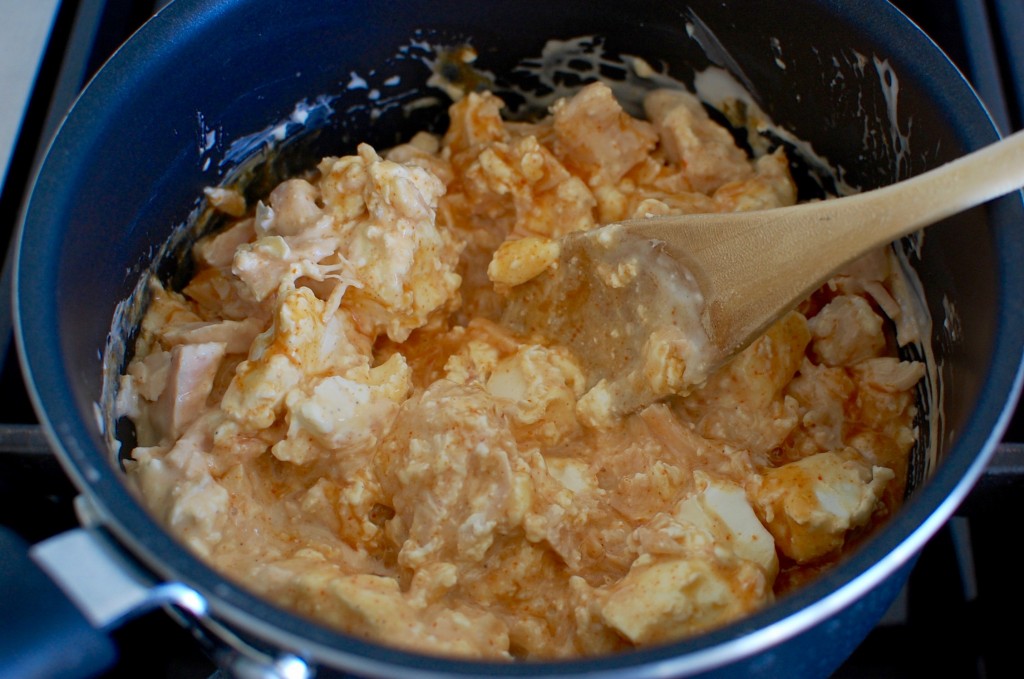 3.  Cook on low until everything is melted together and bubbly.  Turn off the heat.  Stir in the cheddar cheese until melted.  Taste and add salt and pepper if needed.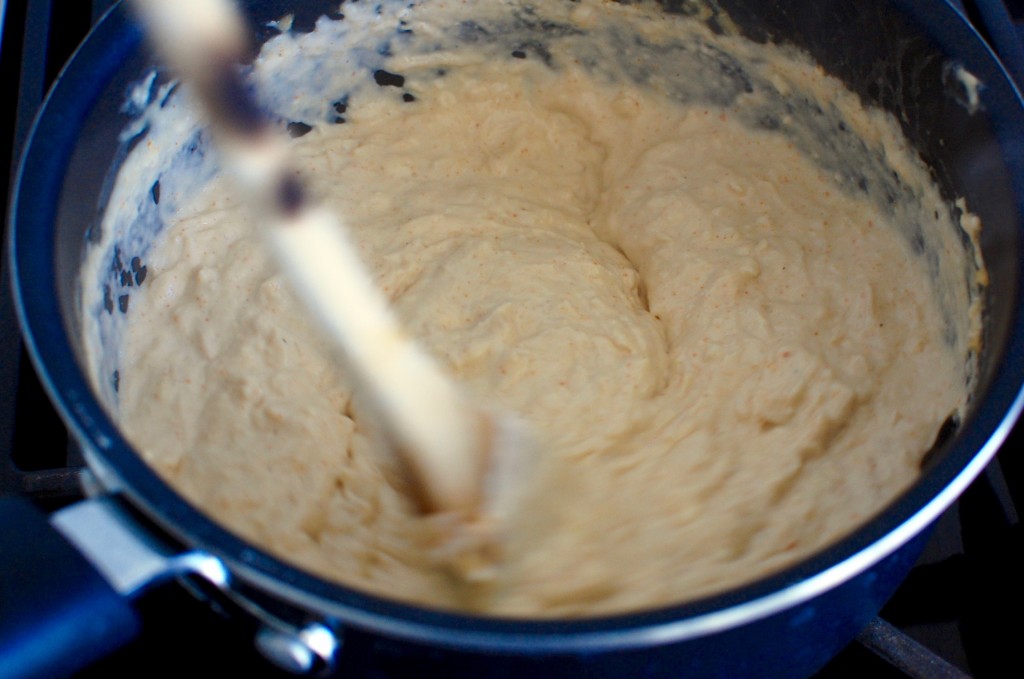 4.  Serve warm with tortilla chips!  (If you have a dip warmer, keep it in that so that your dip stays warm and melty.)  Enjoy!