I love this lemon cake!  It's light and tart with a subtle sweetness… perfect after a heavy meal, or on a hot day.  I would say, on my scale of cake cravings, this one is a definite 9 out of 10 for me.    The lemon curd/whipped cream topping really makes this cake out of this world!
But what is it with my husband, that he cannot stand lemon in desserts?  Whenever I make lemon bars, or lemon cake, he makes this scrunched up face and says, "It's sour!"   I think Chinese/Taiwanese people are just not accustomed to "tart" desserts.  Yet, you give the same piece of cake to someone with a more American/European palate… and the complaints turn into compliments!
One of the most important things with this cake is to follow proper chiffon cake procedure:
Whip the egg whites separately from the egg yolks.  Make sure there is not a trace of fat or egg yolk in the bowl, otherwise, the egg white foam will not whip up properly.
FOLD the egg whites into the rest of the batter.  Stir the first 1/3 of egg whites into the batter just to lighten it up.  With a rubber (or silicone) spatula, fold the second 1/3 in, very gently, to avoid deflating the foam.  Then repeat with the remaining egg white foam.  It is ok to have streaks of yellow and white in the batter – if you keep stirring to make an even colored batter, you will lose most of the air bubbles you need to leaven this cake.
Bake this cake in an

ungreased

tube pan.  Angel food cake pans with the removable bottoms work out the best.  Make sure you hang this cake upside-down while it's cooling so that the cake does not collapse in on itself.
LEMON CHIFFON CAKE:
1 3/4 c. cake flour
6 eggs, separated
1 tsp. salt
1/4 tsp. cream of tartar
3/4 c. + 1/2 c. sugar
1/2 c. oil
3/4 c. water
1 tsp. lemon extract
zest of 1 lemon
LEMON CURD:
zest of 3 lemons
1/2 c. lemon juice
1 egg + 1 egg yolk
1/4 c. butter, melted
1/2 c. sugar
WHIPPED LEMON CREAM:
1 c. heavy whipping cream
1/4 c. sugar
1 recipe lemon curd
CAKE:
1.  Beat egg whites until stiff with 3/4 c. sugar, salt, and cream of tartar.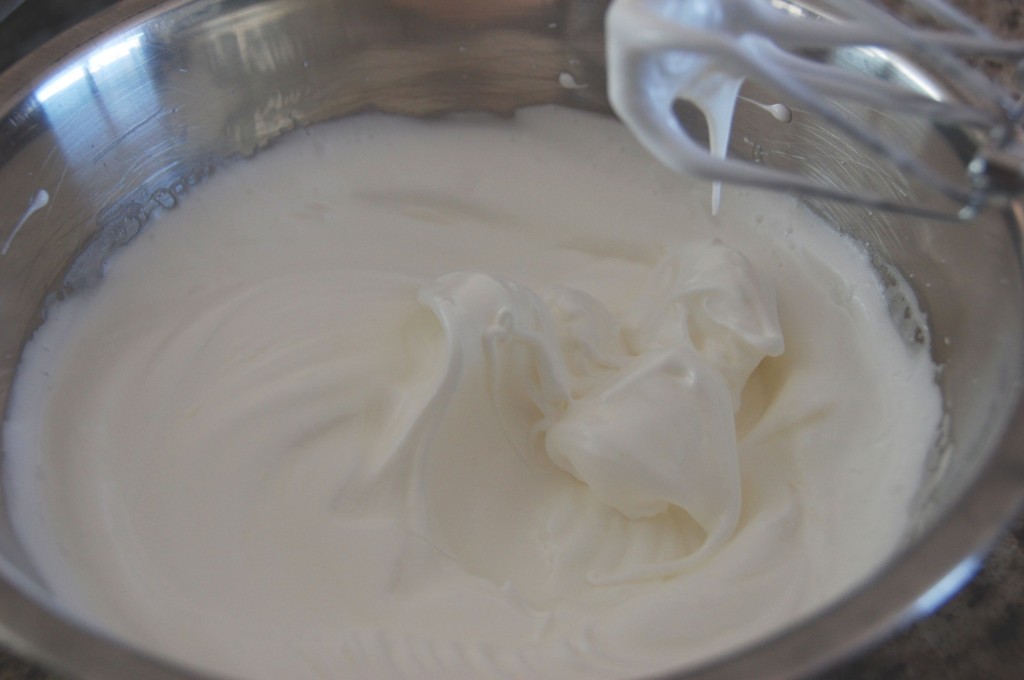 2.  Beat egg yolks, 1/2 c. sugar, oil, water, lemon extract and zest.   Add the flour, combine.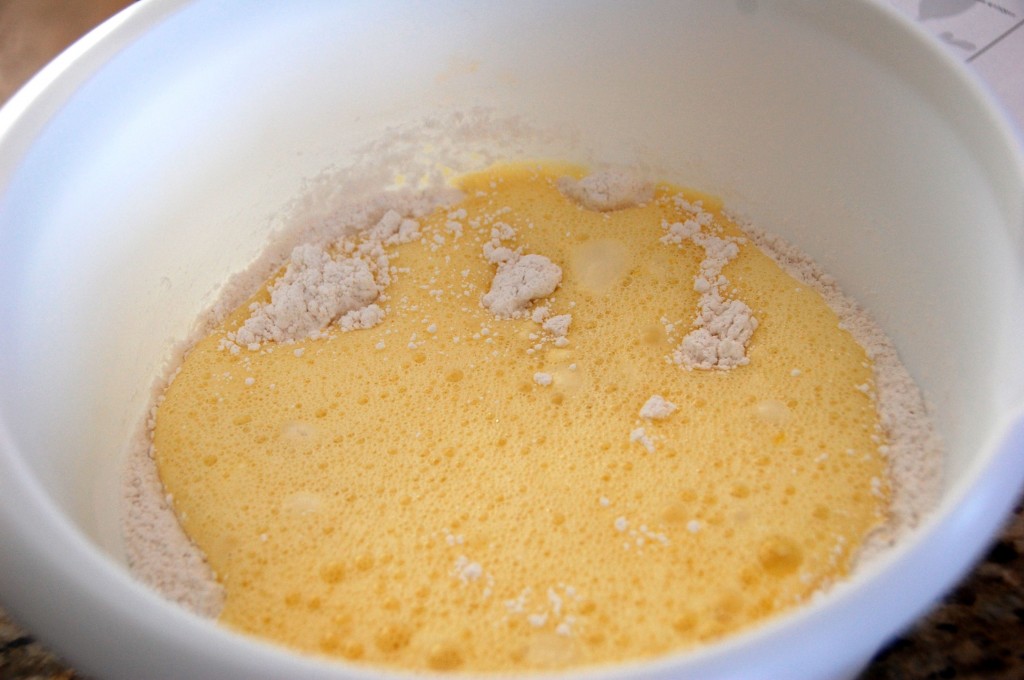 4.  Fold egg whites into the batter, 1/3 at a time.  Do not over-mix to avoid deflating the egg white foam – the egg white foam will leaven this cake.  It is ok if there are still some "ribbons" of yellow and white in the final batter.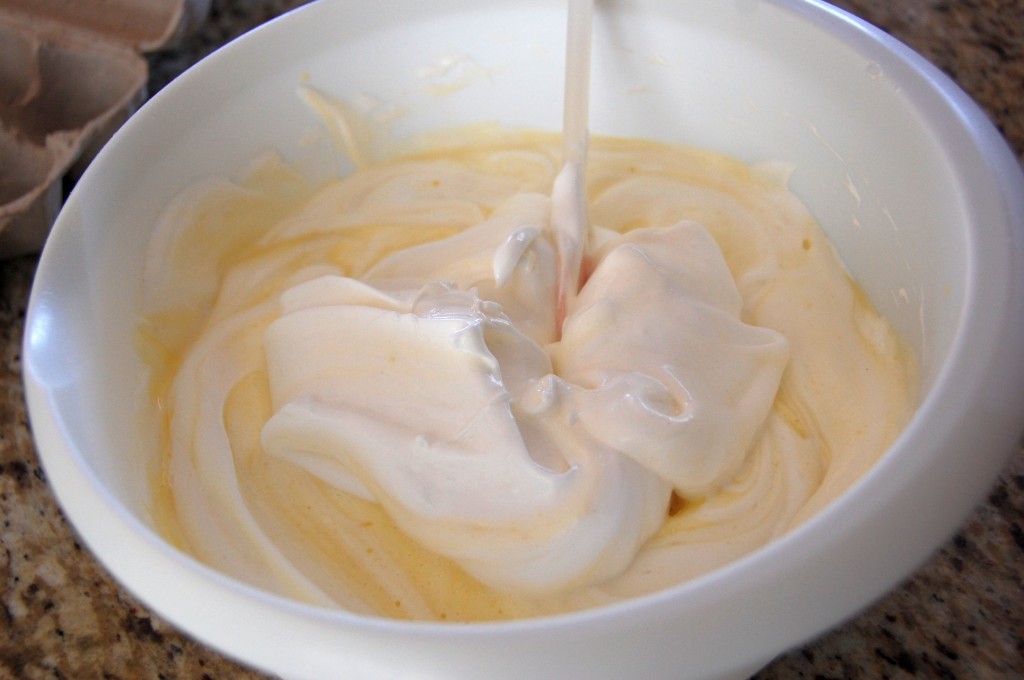 5.  Bake in an UNgreased angel food cake pan at 350 degrees for 50 minutes.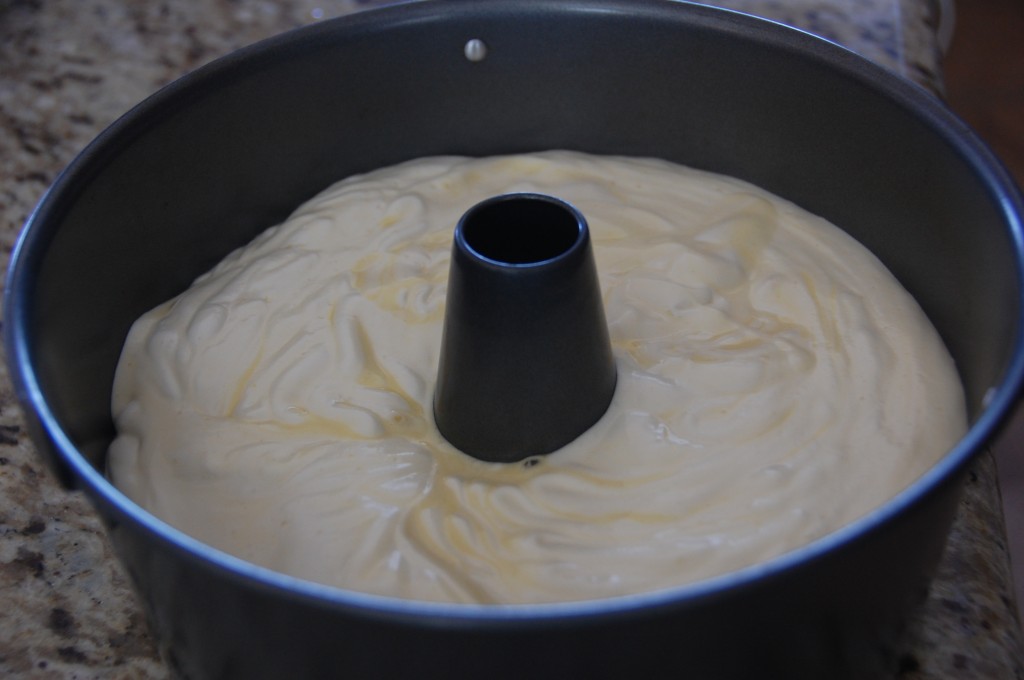 6.  Immediately place the pan upside down on a wire rack, and cool for several hours.  Do not remove from the pan until 100% cool.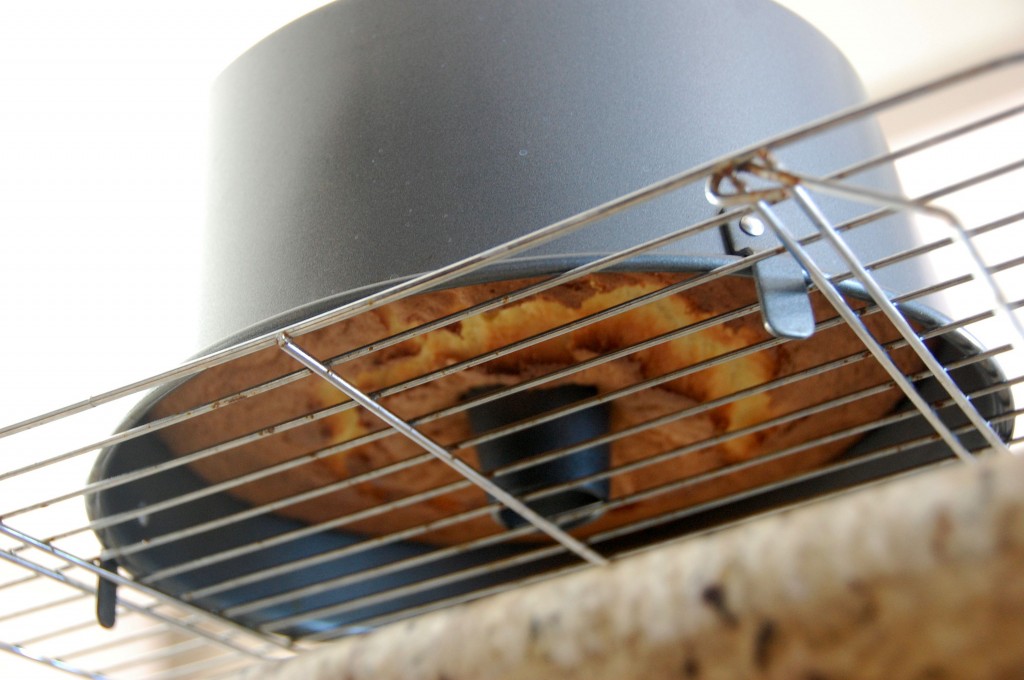 CURD:
1.  Beat eggs and sugar.  Mix in remaining ingredients.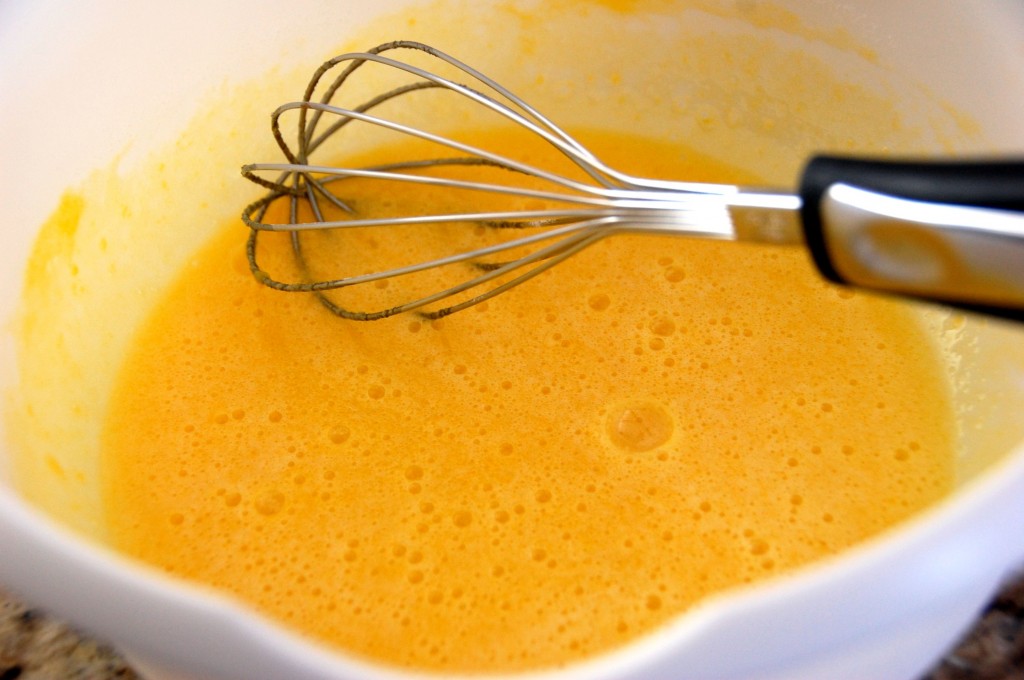 2.  Microwave 1 minute, then whisk.  Then microwave 1 more minute, and whisk.  Microwave a final 30 seconds, whisk.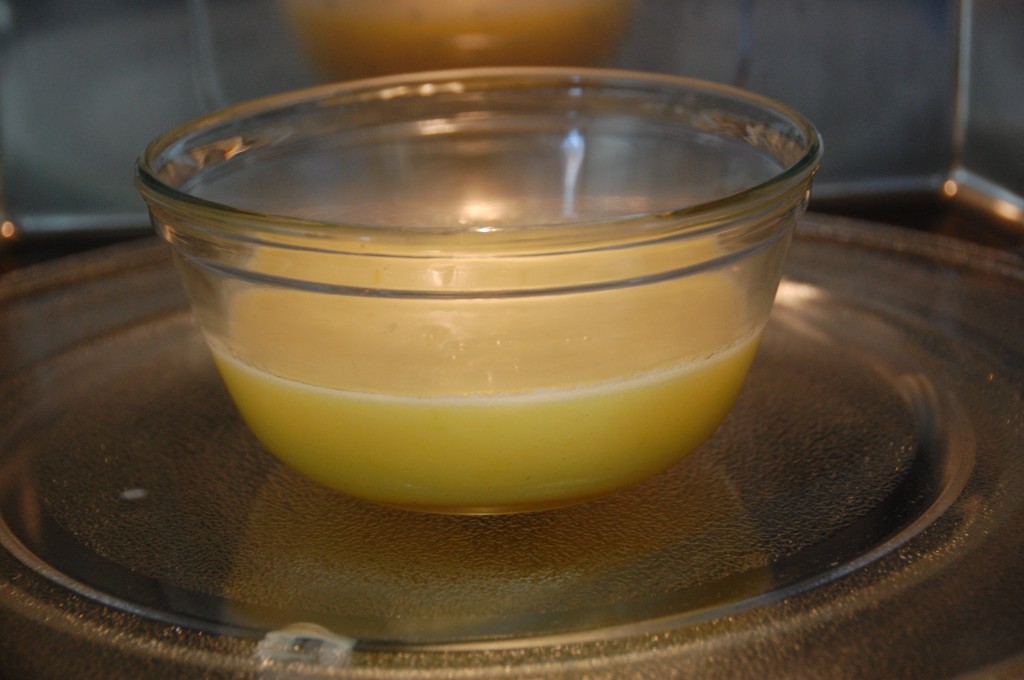 3.  Refrigerate to cool.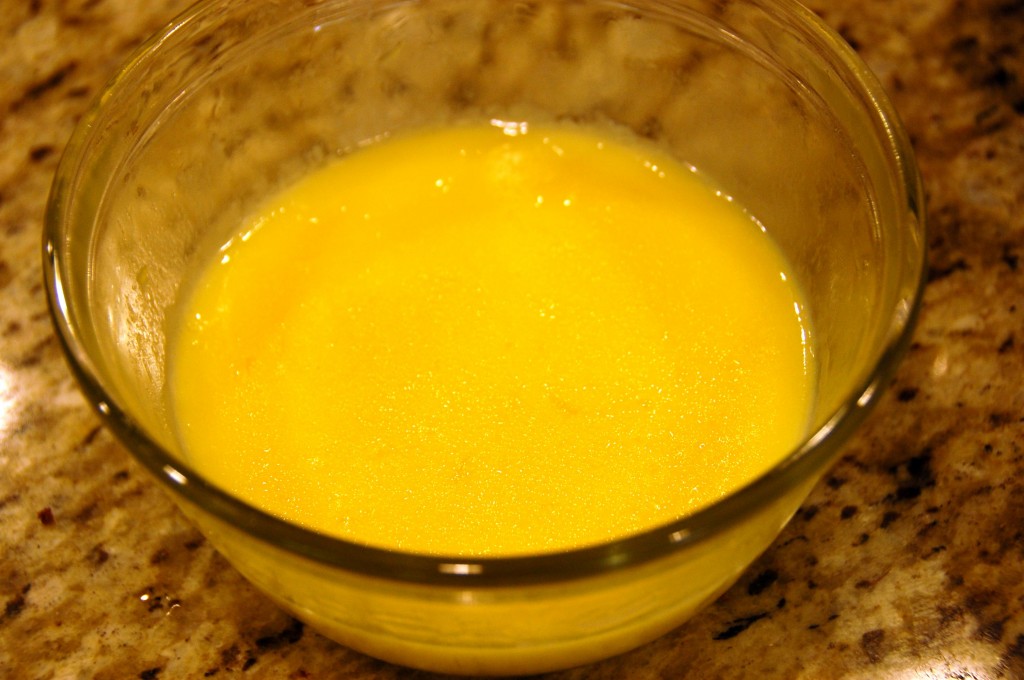 WHIPPED LEMON CREAM:
1.  Whip the heavy cream with the sugar.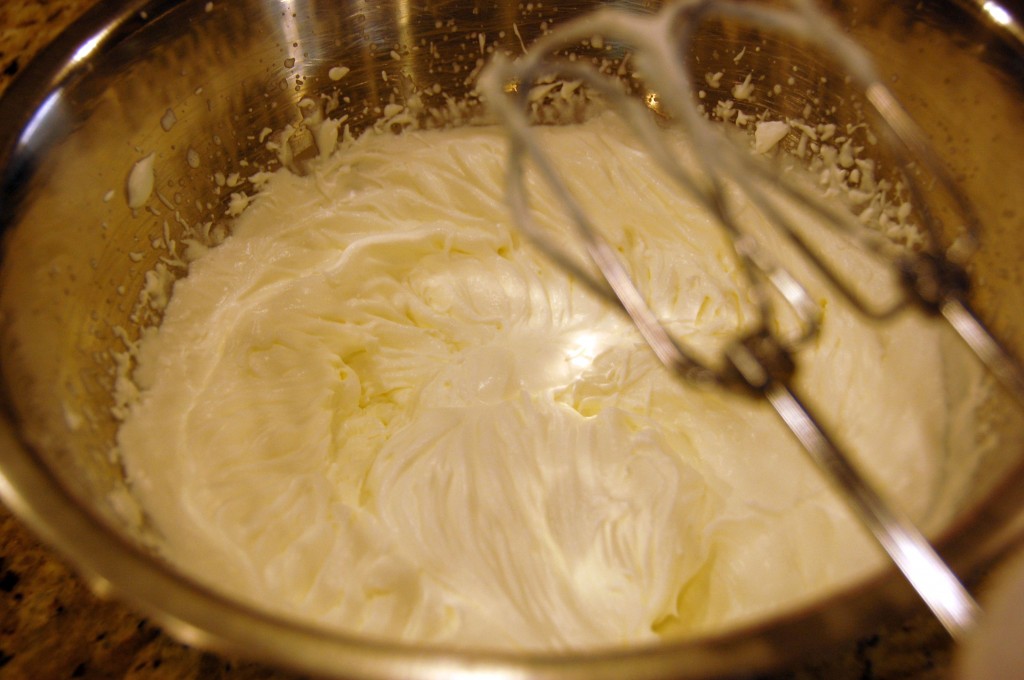 2.  Fold the cold lemon curd into the whipped cream.  Cut the cake in half horizontally.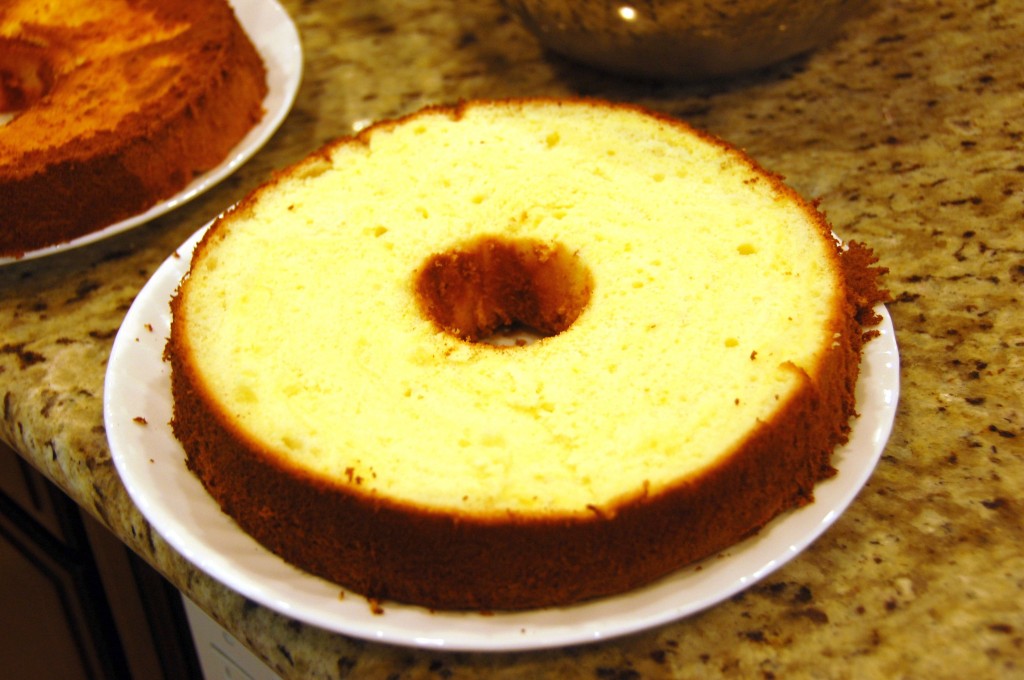 4.  Spoon about 1 c. of the whipped lemon cream over layer 1, and top with layer 2.  Spread the top and sides of the cake with the remaining whipped lemon cream.  Refrigerate several hours before serving.  Decorate with lemon slices if desired.