So, I USED to have a ton of lemongrass growing in the backyard.  It's a long story, but basically, I was standing there watering my beloved lemongrass plants when I noticed a snake slithering out of the thicket.  Triangular shaped head, rattle on the tail, diamond shaped markings.  Yup… a young Western Diamondback Rattlesnake had taken residence in my lemongrass.
Now, if you know anything about rattlesnakes, it is the very young ones that are the most dangerous – as they will often drain their entire venom supply into one bite.  If you leave them alone, they will pretty much leave you alone… so I wasn't worried about us, but the dogs (who don't know any better) were definitely at risk.  Sigh.  So the next day I ripped out all of my lemongrass.  Some of it went into the freezer, but the rest…  Well, I've been making a lot of Thai food lately to use it up, and thought why not try to incorporate the lemongrass into a dessert too?  I also had a few kaffir lime leaves and thought those would also make an interesting addition (along with the lemongrass) into a cake or cupcake recipe.  I love these cupcakes!
Kaffir Lime/Lemongrass Cupcakes:
Leaf Paste:
3 stalks lemongrass (tops removed)
6 kaffir lime leaves
Cupcakes: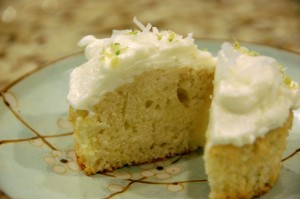 1 c. sugar
2 eggs
1/2 c. coconut milk
1/4 c. + 2 T. canola oil
1 1/2 T. leaf paste
1 1/4 c. flour
1 1/2 tsp. baking powder
1/2 tsp. salt
Coconut Frosting:
1/2 c. coconut milk
2 1/2 T. flour
1/2 c. unsalted butter
1/2 c. sugar
1 tsp. leaf paste
1/2 tsp. salt
1.  Make the leaf paste.  Chop the lemongrass, add to food processor with the kaffir lime leaves.  Pulse for 1 minute until chopped very fine.  Set aside.  (Freeze any unused portions in airtight Ziploc bag.)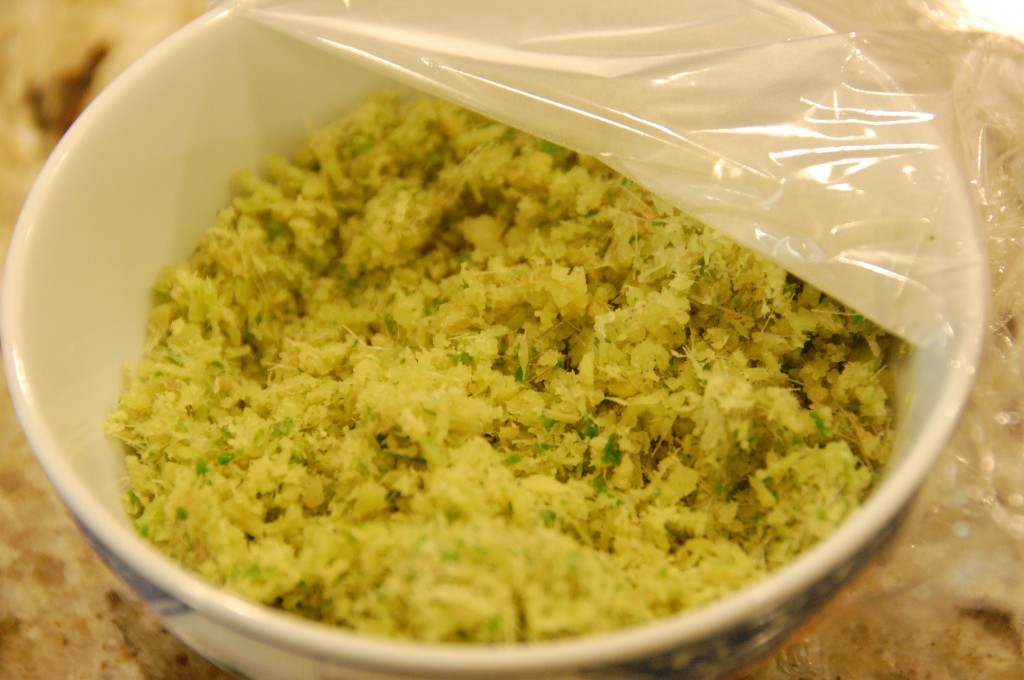 2.  Make the cupcakes:  Preheat oven to 350 degrees.  Sift flour, baking powder, and salt.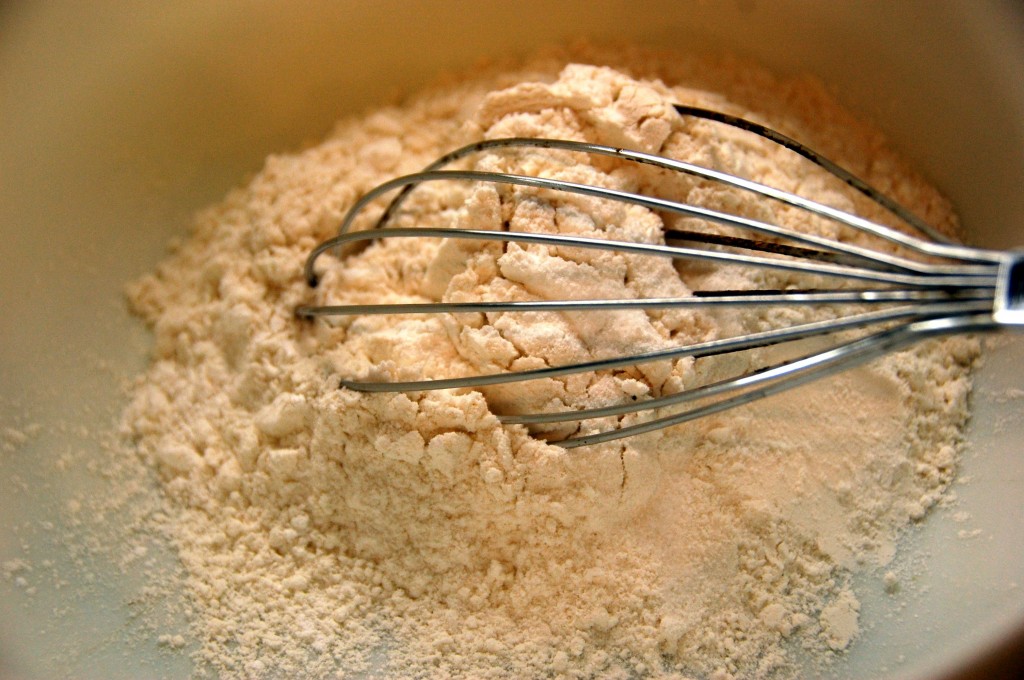 3.  Combine the sugar, eggs, coconut milk, oil, and leaf paste.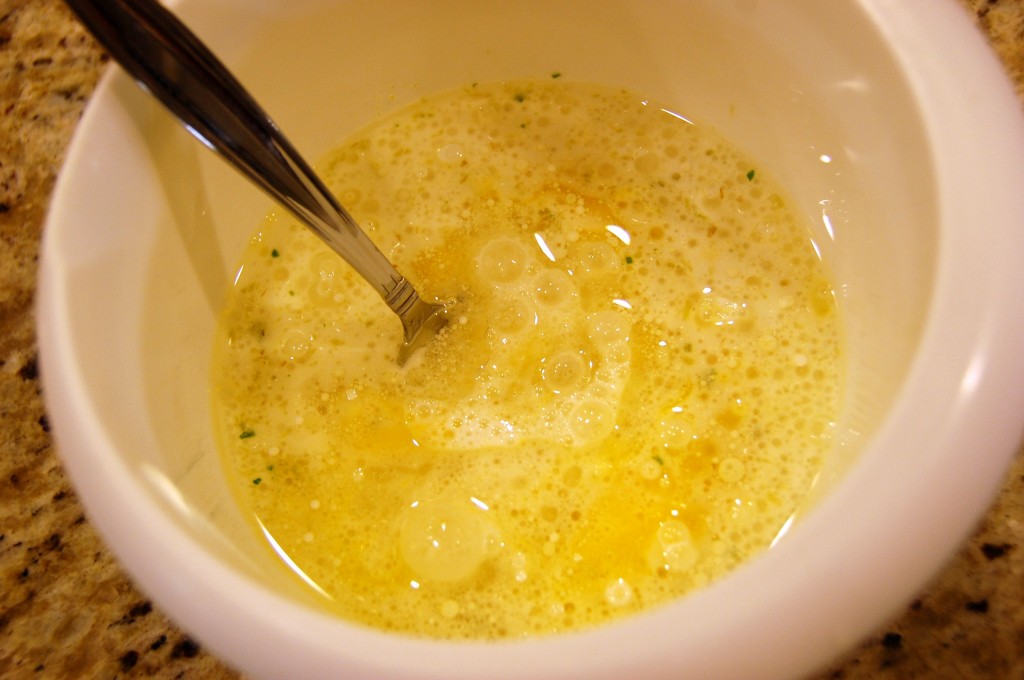 4.  Mix dry ingredients into wet, until just combined.  Do not over mix.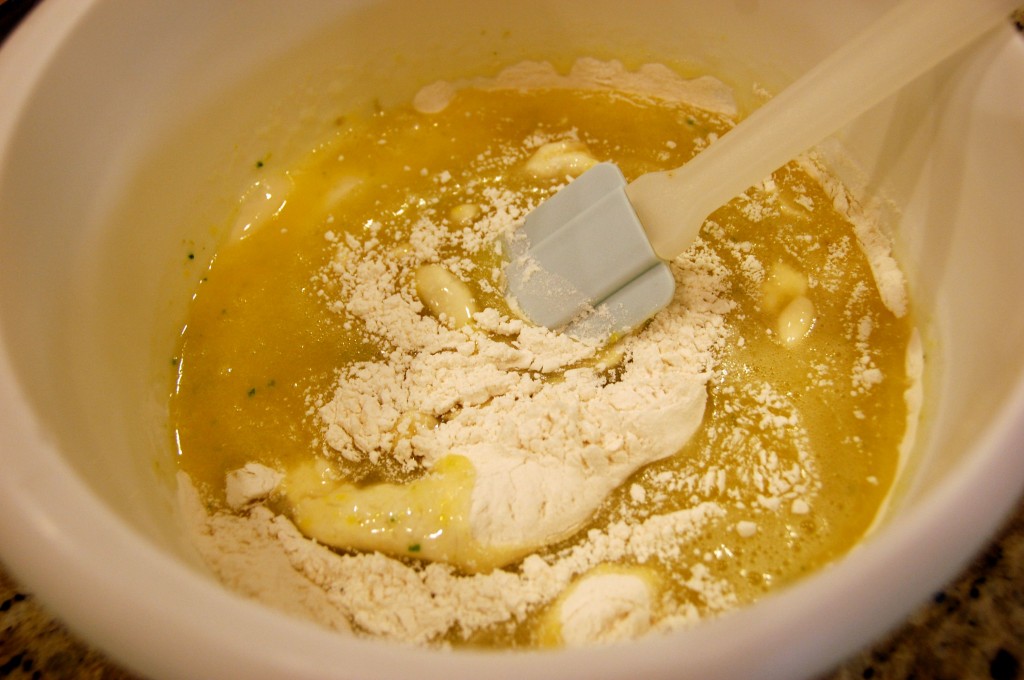 5.  Divide the batter into a paper-lined cupcake pan.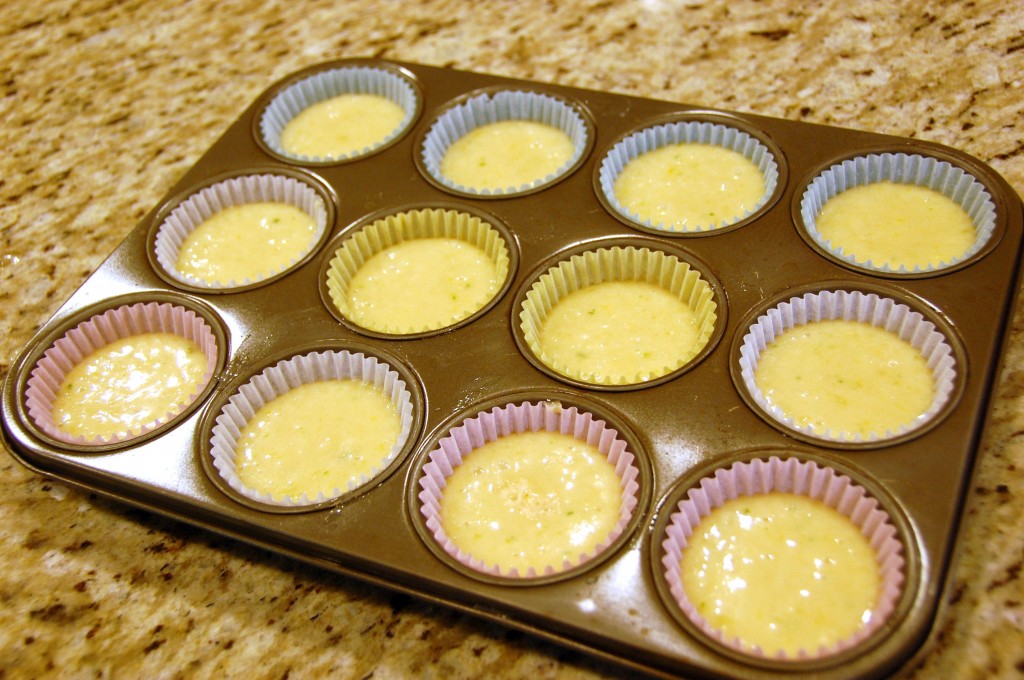 6.  Bake 20 minutes at 350 degrees.  Cool completely before frosting.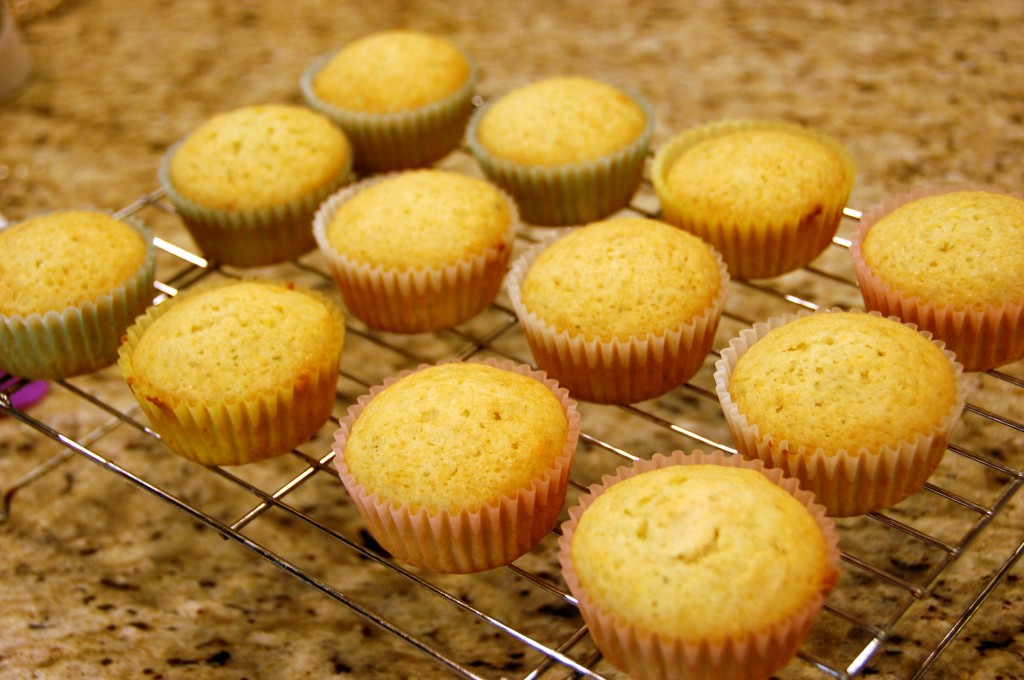 7.  While the cupcakes are baking, start the frosting:  Cook the coconut milk, flour, and leaf paste over medium heat in a small sauce pan.  Stir constantly with a whisk until thickened into a paste.  Set aside to cool completely.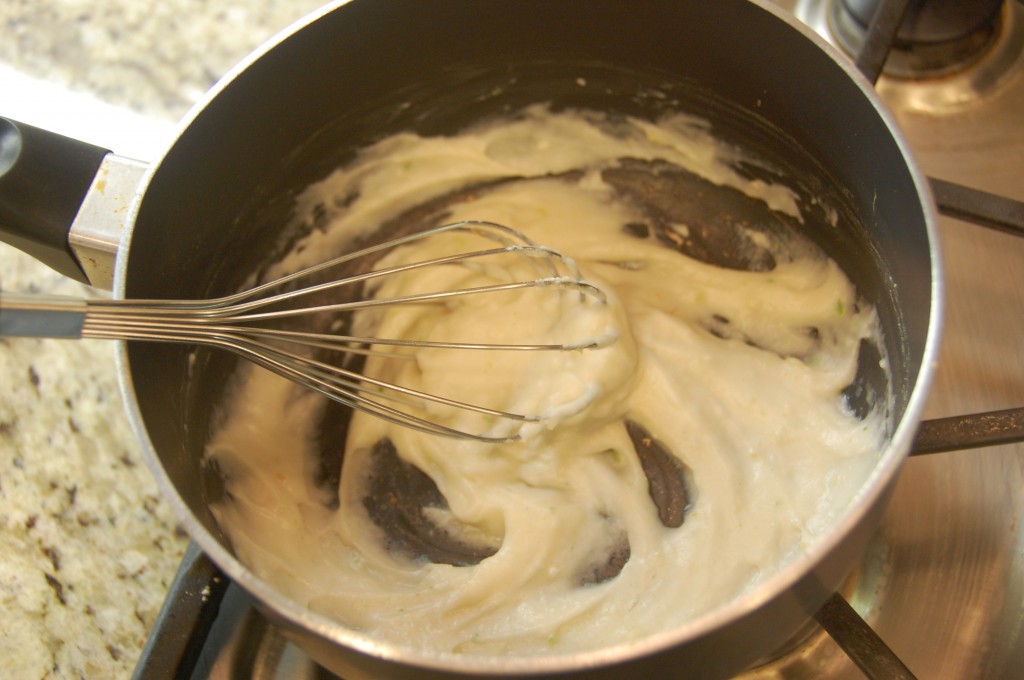 8.  When the cupcakes are completely cool, finish the frosting.  Cream the butter, sugar, and salt.  Add the cooled coconut milk paste, and beat until the frosting is light and fluffy.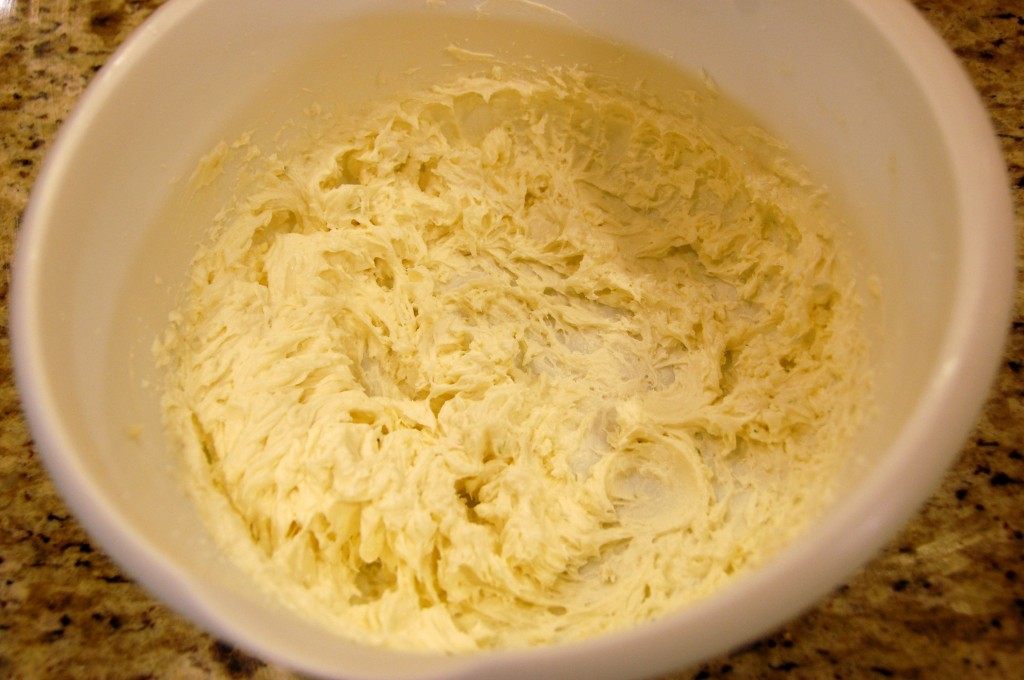 9.  Frost the cupcakes.  Sprinkle with flaked coconut and a few grains of the leaf paste to decorate.  (Makes 12 cupcakes)