There is a health food market around the corner from here that has bulk bins of candy, nuts, grains, and spices.  The other day, I bought several scoops of shelled pistachio nuts, and figured I would find something good to make out of them.  (Then I left them on the counter and promptly forgot about them.)  Fast forward to last night – I was re-organizing my pantry and came across a box of pistachio flavored jello pudding mix and half a bag of white chocolate chips, and remembered the pistachios sitting on the counter.   Why not make some cookies?
The pistachio flavored pudding mix gives the cookies a pretty green color, and the addition of the almond extract helps punch up the flavor.  I made about 3 dozen cookies from this recipe, portioning them out with a cookie scoop.  I really love this flavor combination – but feel free to substitute regular chocolate chips for the white chocolate, and maybe add 1/2 c. dried cherries for a Spumoni flavored cookie.
Pistachio & White Chocolate Chip Cookies: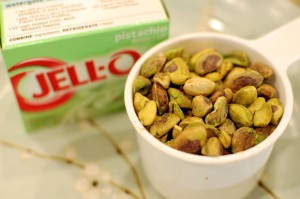 2 1/4 c. flour
1 tsp. baking soda
1 tsp. salt
1 c. unsalted butter
1 c. sugar
3.4 oz. box pistachio pudding mix
2 eggs
1 tsp. almond extract
1 c. white chocolate chips
1 c. pistachio nuts, chopped
1.  Preheat oven to 350 degrees.  Chop the pistachios.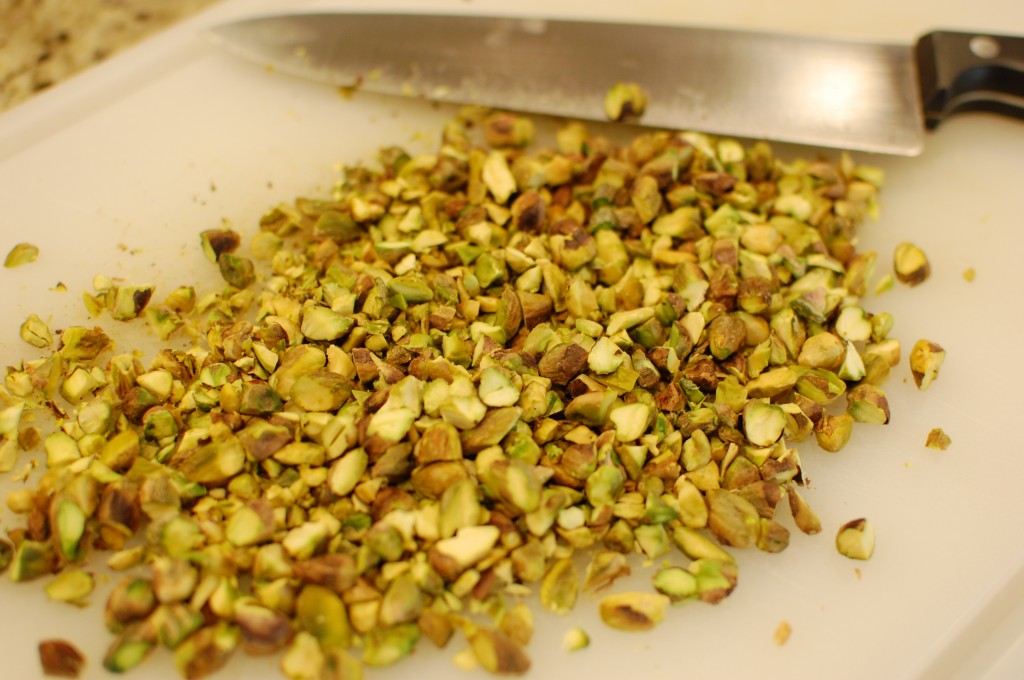 2.  Sift the flour, baking soda, and salt.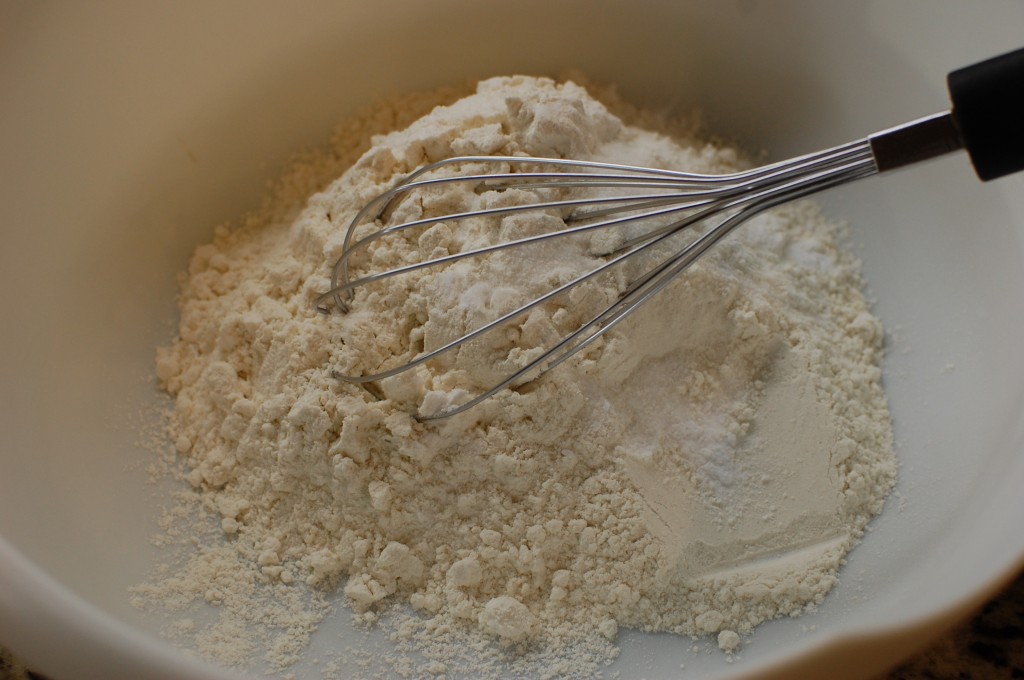 3.  Melt the butter in the microwave on 60% power for 2-3 minutes.  Add the sugar and mix well.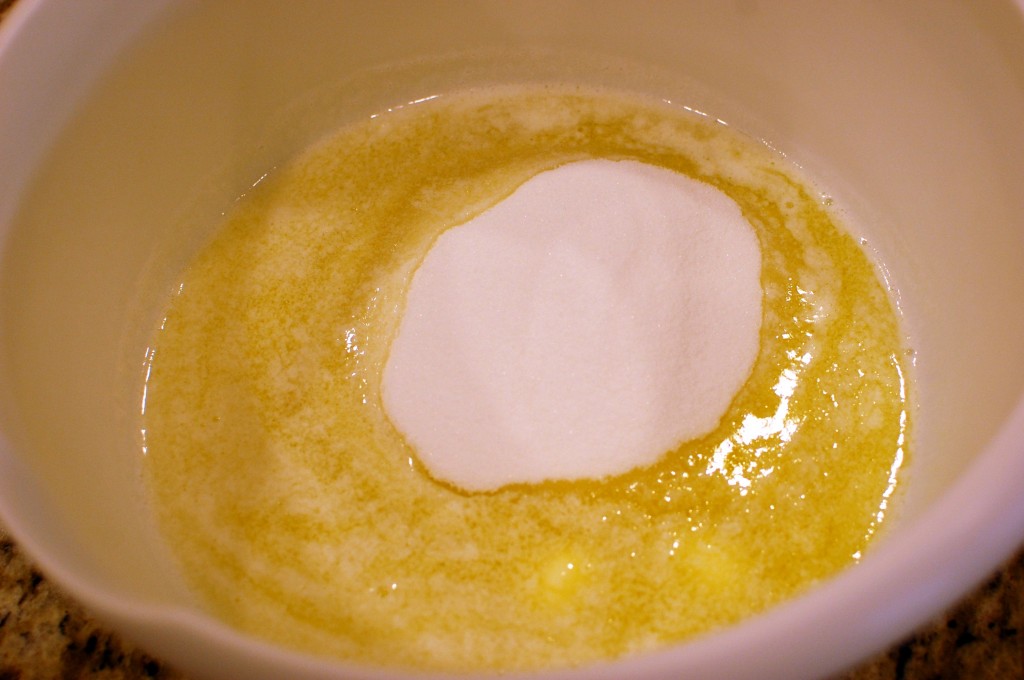 4.  Add the pudding mix, eggs, and almond extract.  Mix well until uniform.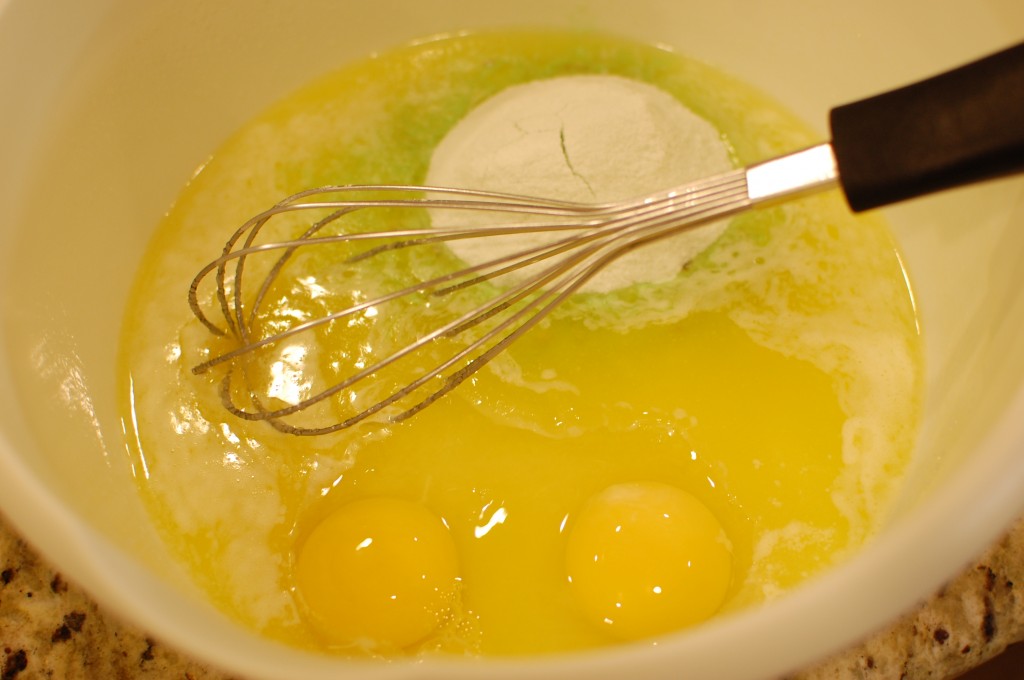 5.  Pour the wet ingredients onto the dry, and mix with a spatula.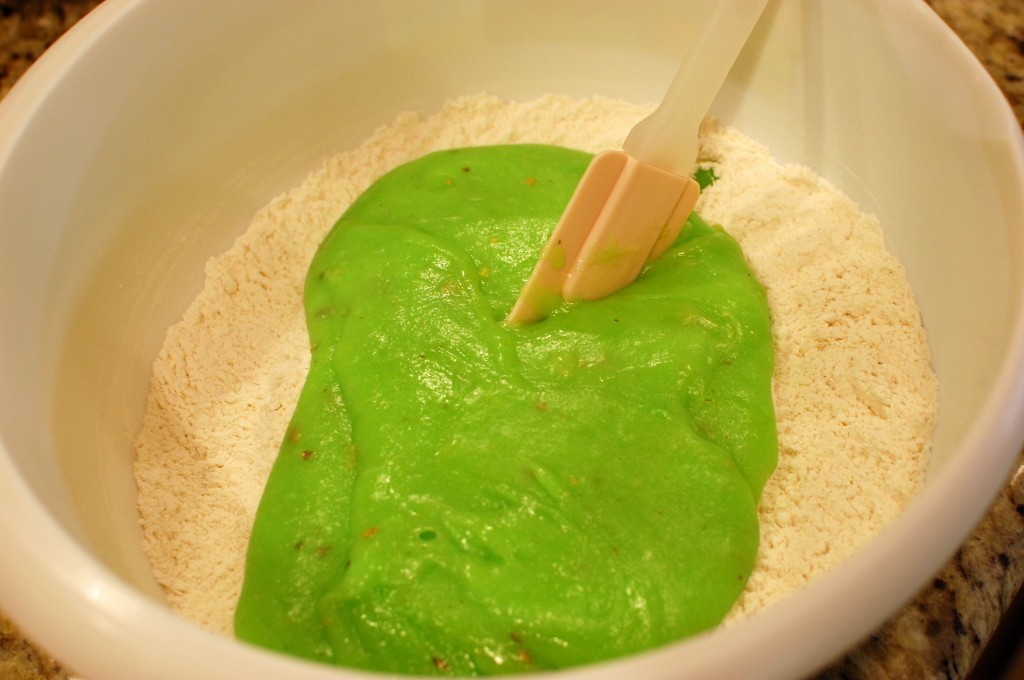 6.  Add the nuts and chocolate chips.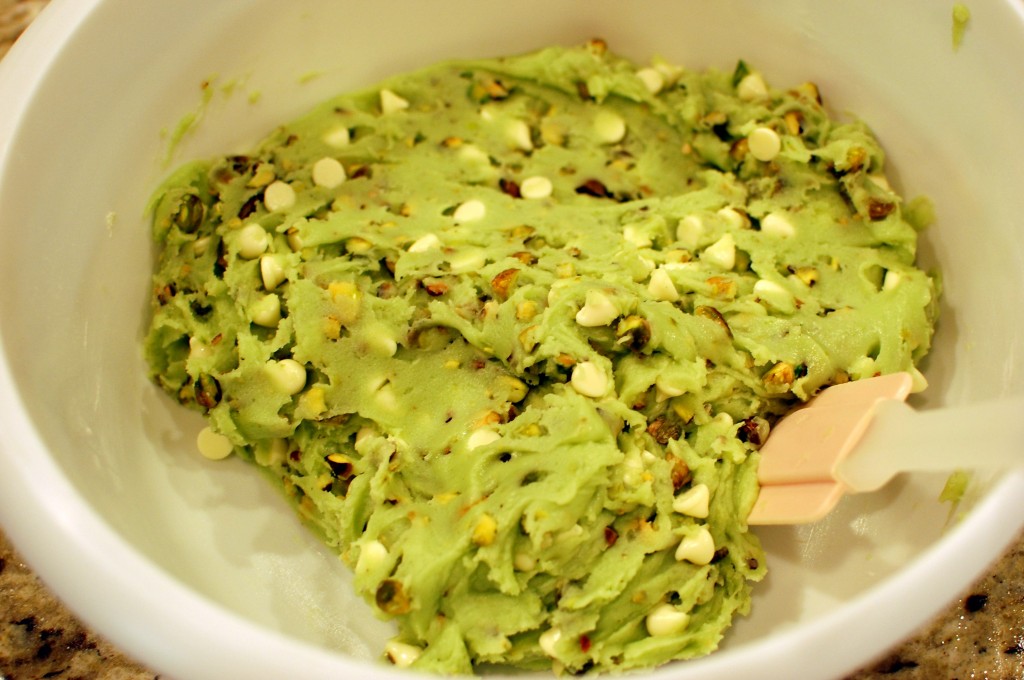 7.  Using a cookie scoop, portion out even 1.5″ balls onto a silicone mat lined baking sheet.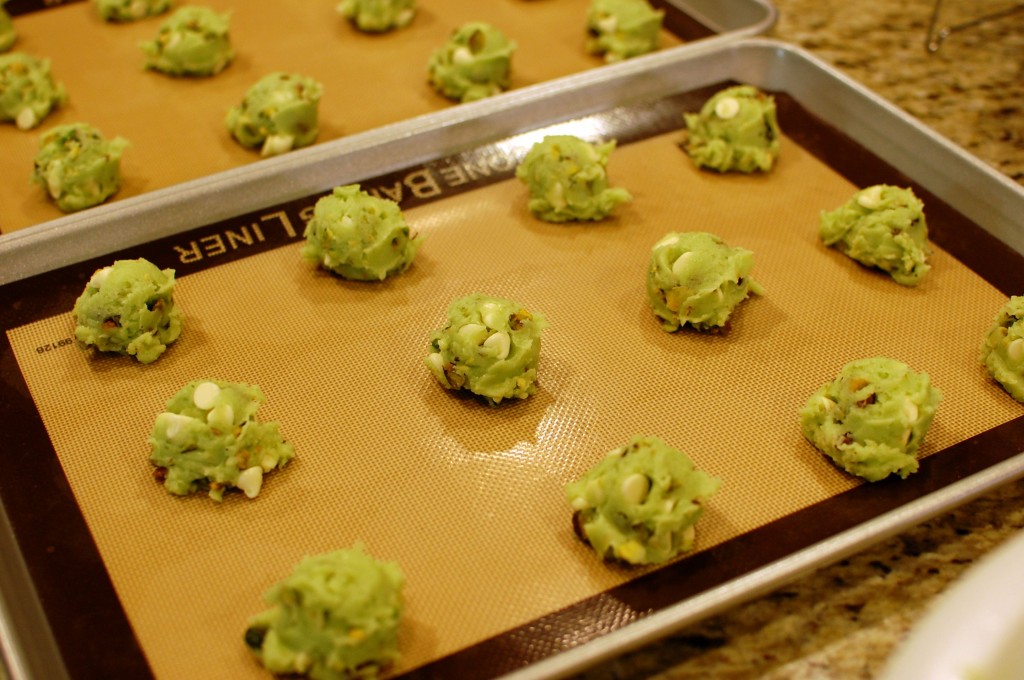 8.  Flatten the dough balls with your fingers, gently, and bake at 350 degrees for 10 minutes.  Cool for 5 minutes on the sheet before removing to a wire rack to cool completely.