These soft ginger cookies are sooooo good!  They have an amazing ginger flavor, and are soft, chewy, and are wonderful with a cup of hot tea or coffee – perfect for a cold fall or winter day!  This recipe has been adapted from Alton Brown's Ginger Snap recipe… I changed a few of the ingredient proportions, and baked them just until soft (not hard and crispy like ginger snaps).
The dramatic (but not overwhelming) ginger flavor comes from a combination of grated raw ginger, powdered (ground) ginger, and crystallized (or candied) ginger.  You can find crystallized ginger in the spice aisle in tiny bottles ($$$)… but the most economical choice is the Dynasty brand crystallized ginger ("sugar ginger") they sell at the Asian market for about $2.00/4 oz box.
Molasses and dark brown sugar give this cookie a moist, chewy texture – and a dark brown color.  The flash of the camera made the color of the cookie in the photo appear lighter, but they actually look a little darker (gingerbread color) in real life.
If you have leftover fresh ginger that you don't know what to do with: you can wrap the pieces in plastic wrap, then store in the freezer until needed.  (Or you can make yourself some Masala Chai to sip along with your ginger cookies.)
Soft Ginger Cookies: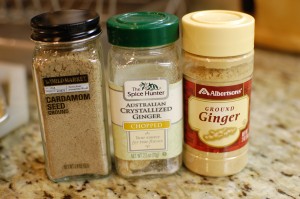 2 c. flour
1 1/2 tsp. baking soda
1 T. ground ginger
1/2 tsp. ground cardamom
1/2 tsp. ground cloves
1/2 tsp. salt
1 c. dark brown sugar
1/2 c. unsalted butter
1/4 c. molasses
1 egg
1 T. grated fresh ginger
1/4 c. chopped candied or crystallized ginger
1.  Preheat oven to 350 degrees.  Grate a 1-2″ piece of ginger to get about 1 T.  (I used a Japanese style ginger grater – if you don't have one, just use the smallest holes on a regular box grater.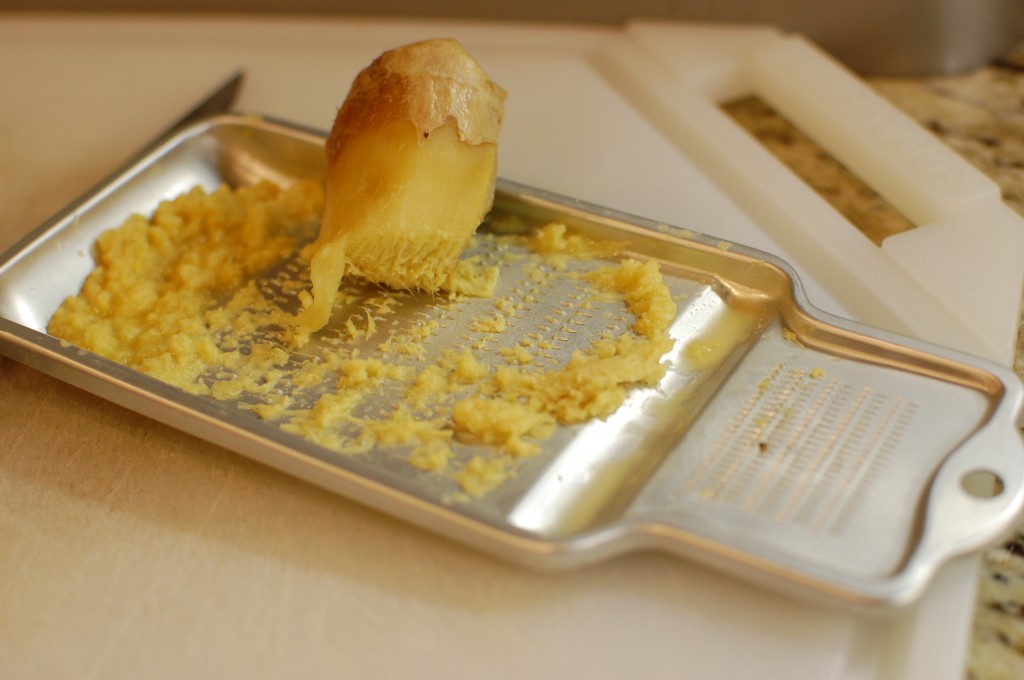 2.  Sift the flour, baking soda, spices, and salt.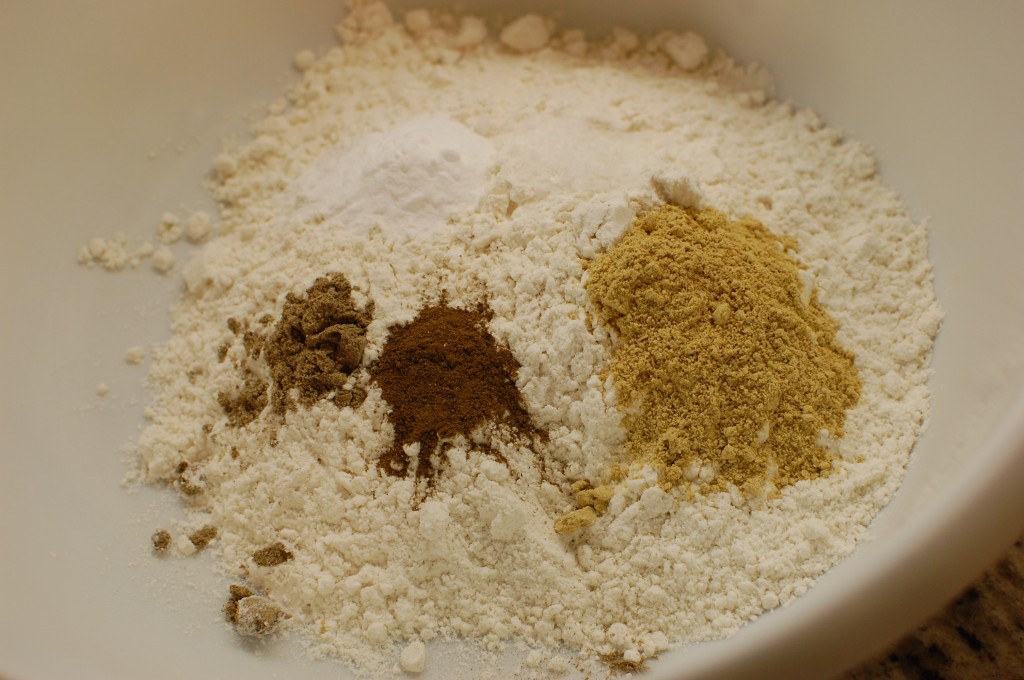 3.  Cream the butter and brown sugar.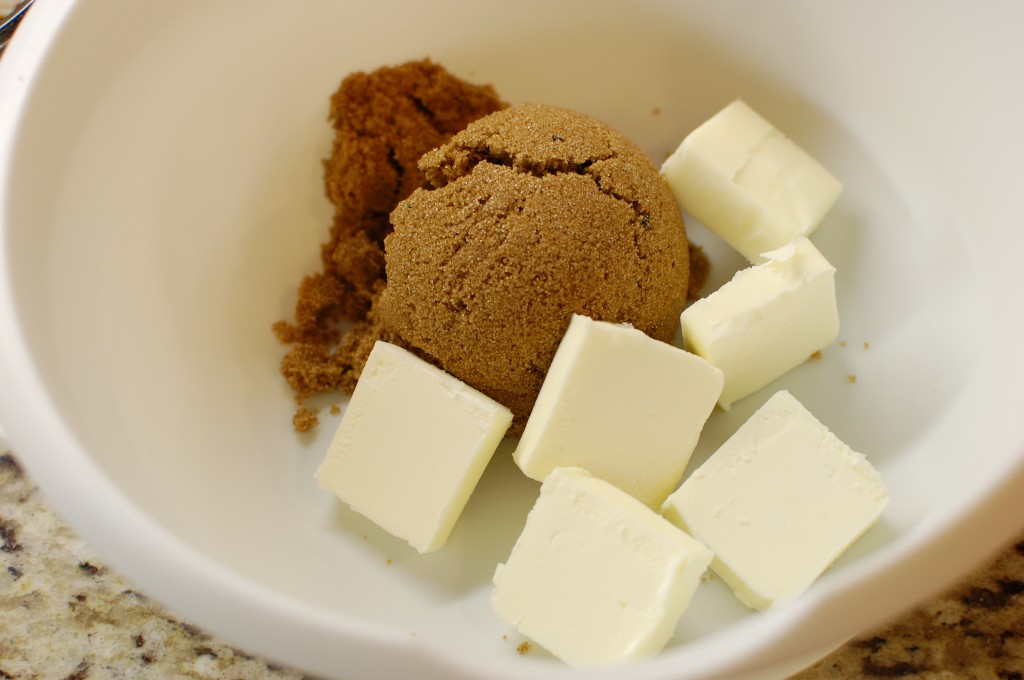 4.  Add the eggs, molasses, grated fresh ginger, and candied ginger to the butter mixture.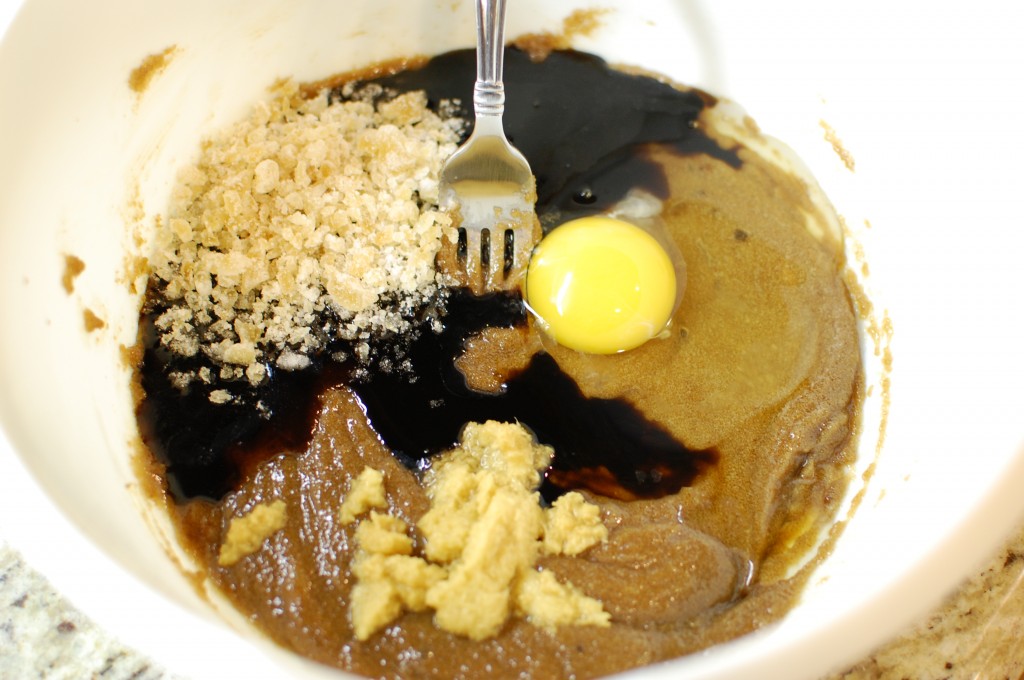 5.  Fold the wet ingredients into the dry until combined into a uniform cookie dough.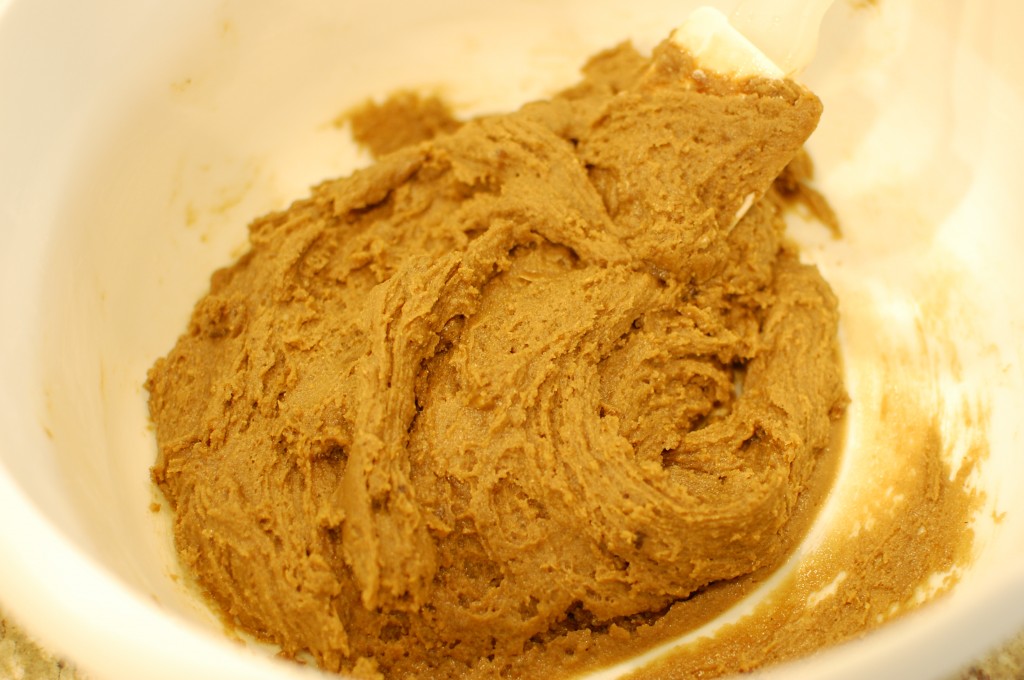 6.  Using a cookie scoop, scoop 1″ balls onto a silicone or parchment lined baking sheet.  (You will get about 28-30 cookies.)  Bake at 350 degrees for 12 minutes.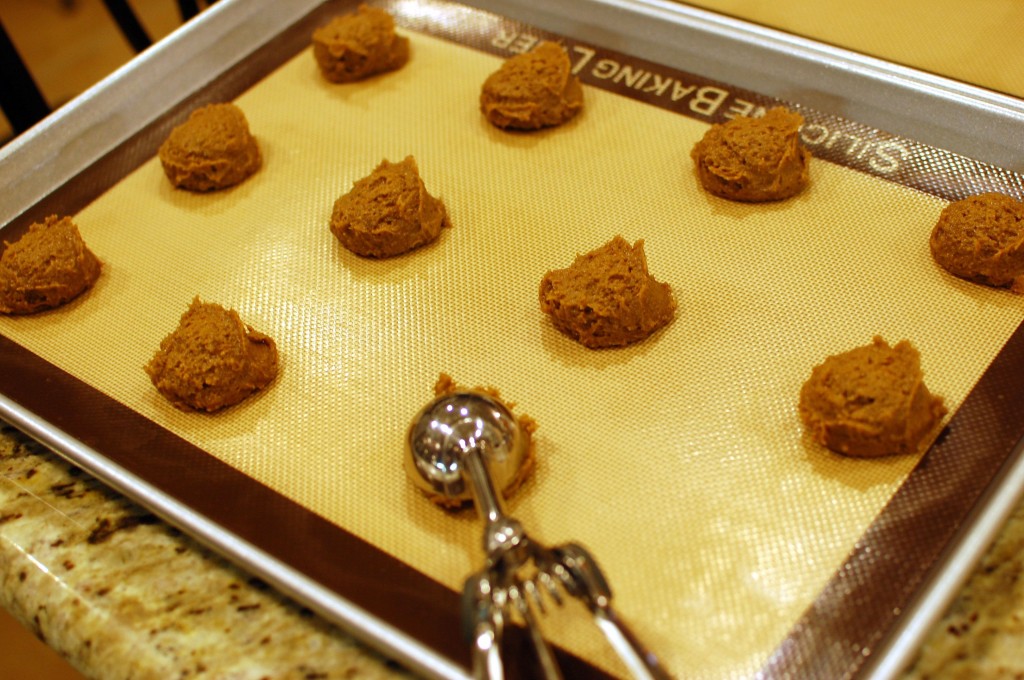 7.  Remove from oven and cool on the pan for3-5 minutes before removing to a wire rack to cool completely.