I'm always looking for new ways to cook beef short rib.  The other night, I was combing through foodnetwork.com recipes, and found a Dave Lieberman recipe that looked good.  I made a few adjustments to the recipe… and I was pretty happy with the results.  The cloves of garlic end up wonderfully caramelized after cooking – mild and almost sweet – and were great served on top of the meat.  Serve this dish over steamed rice, with a side of stir-fried vegetables.
The original recipe called for Bass Ale… but I didn't have any.  What I had was one bottle of Coors lite in the refrigerator (leftover from my dad's last visit), and a few bottles of Pyramid Hefeweizen (unfiltered wheat beer).  I went with the Hefeweizen – the braising process concentrates the beer into a flavorful sauce, and I figured the Hefeweizen would make a better sauce than Coors lite.  It did!  This recipe was a keeper!
Hoisin & Beer Braised Short Ribs: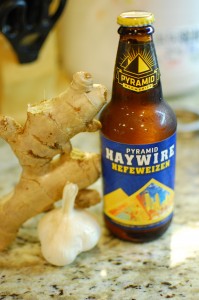 12 – 16 oz. boneless beef shortribs
12 oz. hefeweizen (wheat) beer
3 T. rice vinegar
6-8 cloves garlic
1 1/2 inch piece ginger, sliced
1/2 c. hoisin sauce
1 T. canola oil
salt, pepper to taste
1.  Heat the oil in a large pot.  Season the beef on all sides with salt and pepper.  Once the pan is hot, sear all sides of the beef ribs until browned.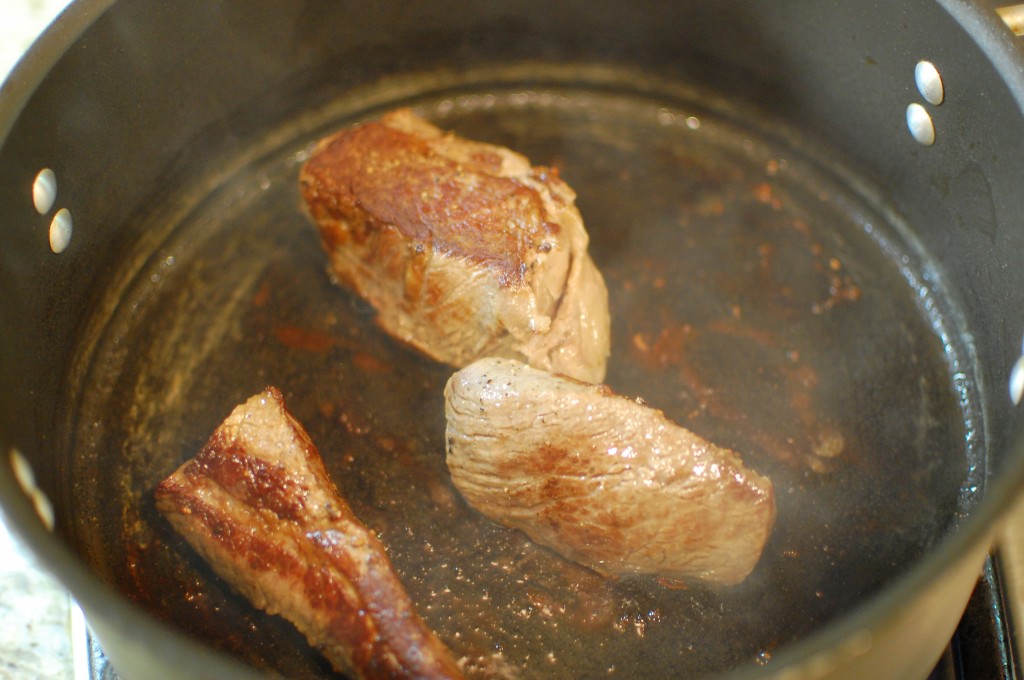 2.  Pour the beer and vinegar into the pot.  Add the ginger and garlic, then cover with a lid and reduce the heat to low.  Allow the short ribs to braise for about 2 – 2 1/2 hours.  (Make sure you watch the pot as the liquid reduces – don't allow the liquid to reduce to nothing and start burning.  Ideally, you should have a small amount of concentrated liquid left.)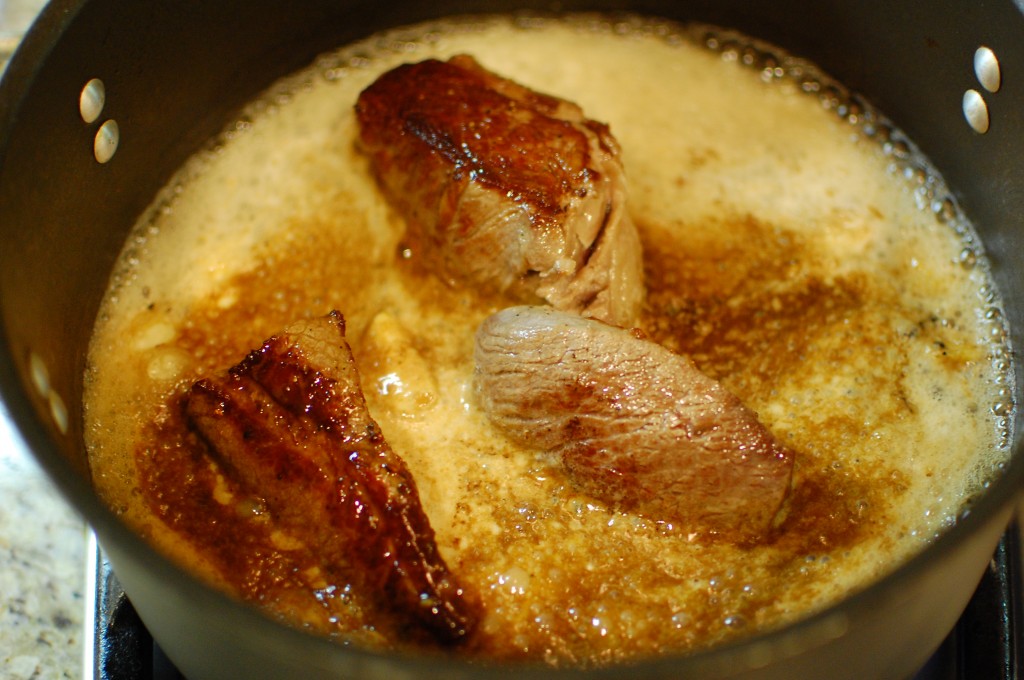 3.  Remove the ribs, ginger, and garlic into a covered casserole dish.  Pour the reduced beer sauce over.  (You can store the casserole in the refrigerator overnight at this point, and finish the next day 1 hour before serving.)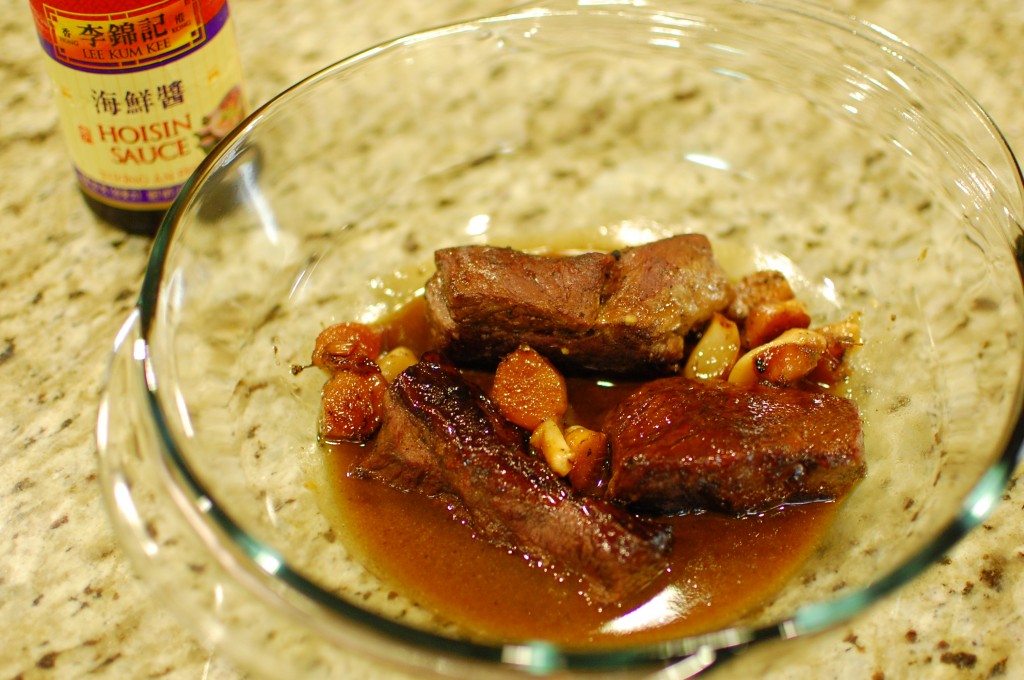 4.  Cover the ribs with the hoisin sauce, place the lid back on, and bake at 350 degrees for 45 – 60 minutes.  Discard the ginger, and serve the short ribs with a few pieces of the caramelized garlic.  Spoon sauce over to coat.