"Milk Tart"  is a very common specialty from South Africa – and is also one of my husband's most favorite childhood desserts.  You can purchase Milk Tart (a.k.a. Melktert) in markets or bakeries all around Cape Town – or like most people, just make it at home to serve as a dessert or an accompaniment with afternoon tea.  It's similar to an American custard pie, but with a higher milk to egg ratio – bringing out more of the "milk" flavor.
Like most South African dishes, the Milk Tart is thought to be an amalgam of various types of cuisine.  This particular dish is thought to have originated in the latter half of the 17th century by Dutch settlers in South Africa.  The Dutch East India Company established Cape Town in 1652 as a way-station for ships traveling from the Netherlands to Indonesia and back.  Their ships would bring cinnamon and other spices to Cape Town (and Europe) from South East Asia.  Local bakers used the imported cinnamon, combined with fresh dairy from farms in the Cape Colony, to create this wonderful custard based tart.
My version of this tart is slightly non-traditional.  Never having tasted actual Milk Tart in South Africa, I had no clue what the  crust was supposed to be like.  Some recipes that I found online referred to a crumb-style crust, others a rolled pastry style crust, and I even found a few mentions of a puff pastry style crust (similar to that of a Portuguese egg tart).  The way my husband described his favorite version, I decided to go with a shortbread crust.  Shortbread crusts are easier to make (no rolling pin needed!) – and I prefer the cookie like crumble of this crust against the milky custard.  For best results, use whole milk only.
South African Milk Tart:
3 c. whole milk
1 1/2 T. butter
2 T. flour
3/4 c. sugar
2 tsp. cornstarch
2 eggs
1 tsp. vanilla extract
1/2 tsp. salt
1-2 tsp. cinnamon
Shortbread crust:
1/2 c. unsalted butter
1/2 c. sugar
1 1/4 c. flour
1/2 tsp. salt
1.  First make the shortbread crust.  Preheat the oven to 350 degrees.  Pulse all shortbread ingredients in a food processor until the texture of cornmeal.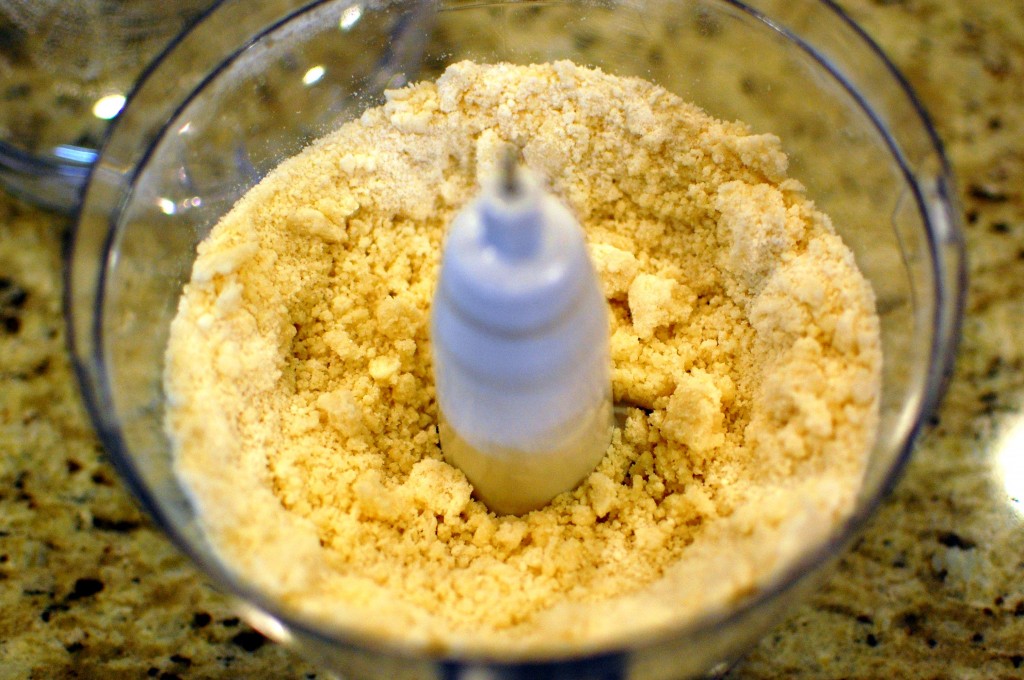 2.  Press the shortbread mixture into the sides and bottom of a glass pie pan.  Bake for 18-20 minutes.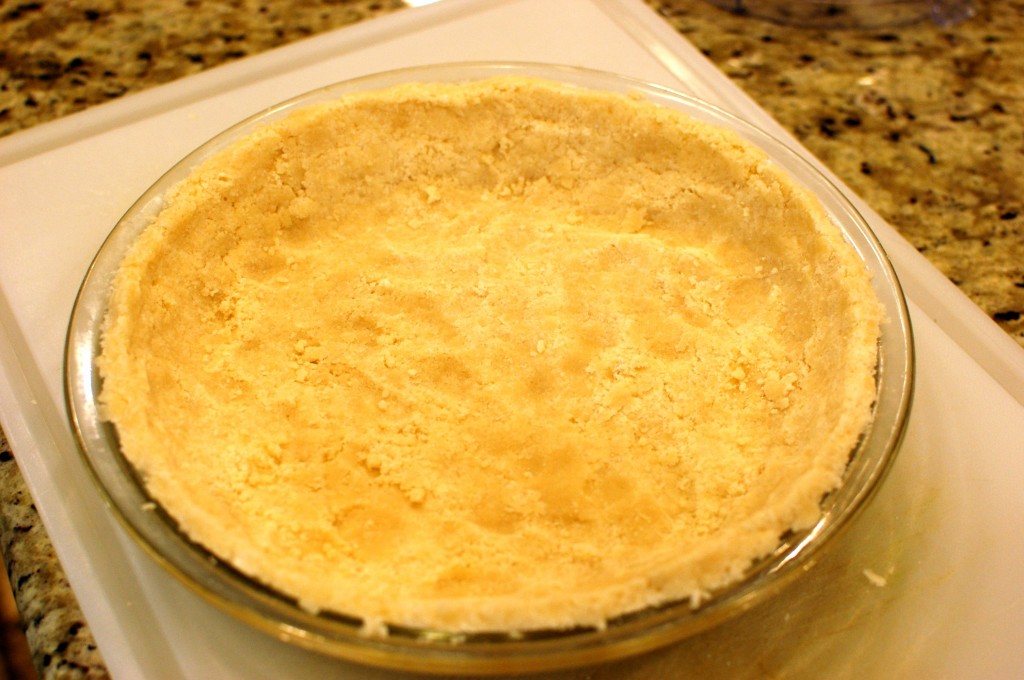 3.  While the crust is baking,  heat the milk and butter in a small saucepan over medium heat until reaches a simmer.  (Stir frequently to avoid scorching the milk.)  Turn off the heat.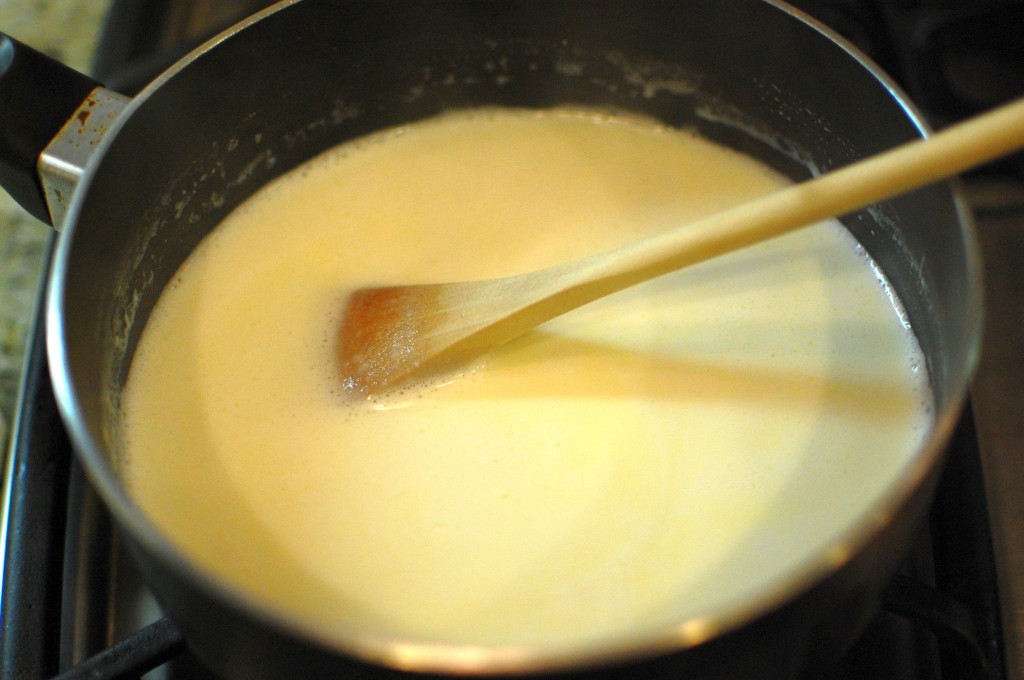 4.  Combine the flour, sugar, cornstarch, eggs, vanilla, and salt in a small bowl.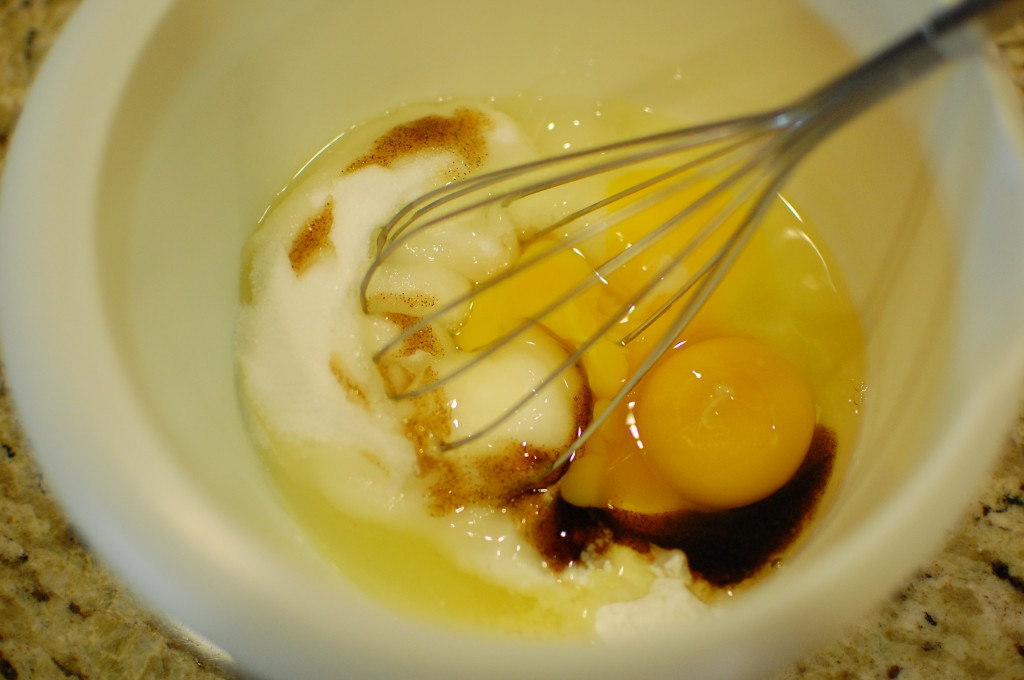 5.  Add a ladle of hot milk to the egg mixture, and whisk quickly to temper.  Continue to add a ladle of hot milk, whisking in between.  After adding about 3-4 ladles of hot milk into the egg mixture, pour the warmed egg mixture into the hot milk (in the sauce pan) and whisk again to combine.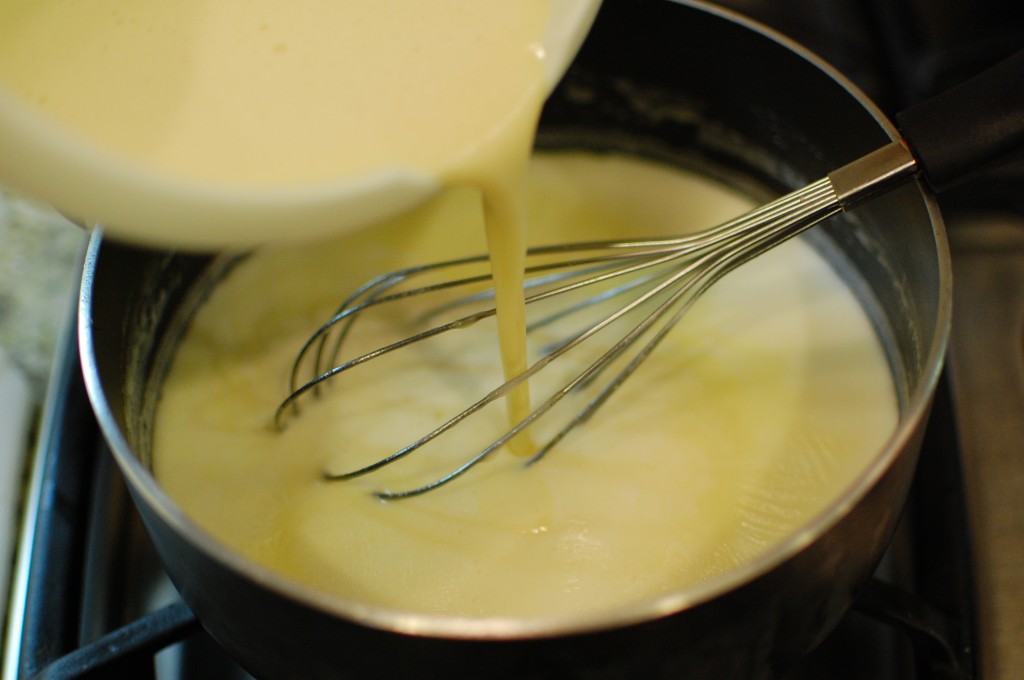 6.  Heat the saucepan over medium, while continuing to whisk.  Once the mixture begins to bubble slightly and thicken, remove from the heat and continue to whisk for another minute.  Do NOT continue to cook once it reaches this point – otherwise your custard will curdle and become grainy.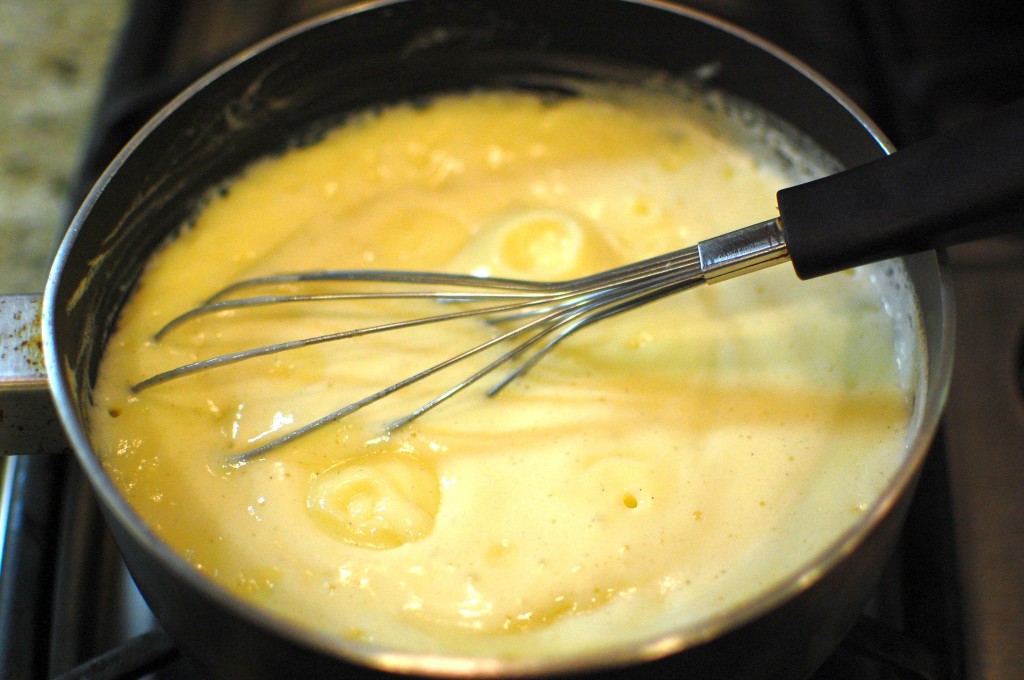 7.  Pour the custard into the baked crust, and sprinkle with cinnamon.  Refrigerate, and serve cold.