For Father's Day, I decided to stop by a local German/European Market and buy a bunch of German & Austrian grocery items for my dad as a treat.  Since all of the German delicatessens and markets near his house have closed in the last 15-20 years, he hasn't had much in the way of German or Austrian food unless someone (me) cooks or bakes him something.  He was quite surprised as he opened up a basket of Pilsner, knodel mix, spaetzle, pumpernickel, pâté, mustard, Mozart kugel, and various jams and cookies… all from Austria or Germany. (I think he liked this gift much better than last year's wind-up flashlight!)
While at the market, I found a number of European grocery items that I've been looking for… which will be featured in upcoming posts. 
  I also found "Mohn Back," a sweetened poppy seed paste filling, made by the German food manufacturer "Dr. Oetker."  Awesome!  I have a recipe for this type of filling that I use frequently, but in a pinch – this paste will save me a bunch of time!  With my Japanese Milk Bread dough recipe, I made a cinnamon-roll like pastry with the filling, inspired by the Austrian or German "Mohnstrudel" (a poppy seed filled pastry which is rolled, then sliced after baking).  (My version is sliced before baking.)
Edited to add:  I've been reminded that these are actually called "Mohnschnecken" or "Poppy seed snails" – Thanks to Tatjana for helping me remember!
Dough:
3 T. unsalted butter
4 T. sugar
1/2 tsp. salt
1 egg
1/2 c. milk
2 1/2 c. bread flour
2 tsp. dry yeast
1/2 c. tang zhong
Tang Zong:
1/6 c. bread flour (fill a 1/3 cup halfway)
1/2 c. water
Poppy Seed Filling:
1 package Mohn Back (250 g./8.8 oz.) (sweet poppy seed filling)
or
Mohnstrudel Rolls:
1 recipe dough
poppy seed filling
1/4 c. unsalted butter, melted
1/4 c. powdered sugar
1.  First make the tang zhong for the dough (Tang zhong is an Asian bread dough enhancer – it will make your dough soft and fluffy.)  Whisk the flour and water in a small saucepan over medium heat, and when it thickens to a smooth paste and swirl lines appear, remove from heat and let cool.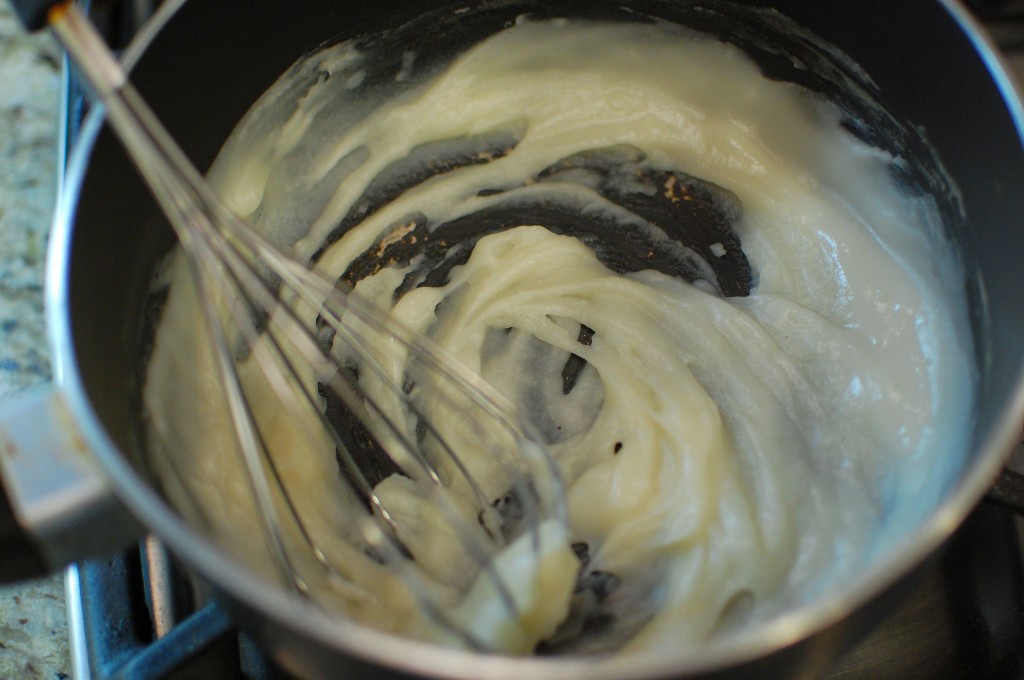 2.  Make the dough.  I use a Zojirushi Bread Machine:  Put the tang zhong, butter, sugar, salt, and egg beaten into the milk in the bottom of the bread machine.  Add the flour, making a depression or well in the center of the flour.  Put the yeast in the flour.  Set the bread machine to the "basic dough function".  (If you don't want to use a bread machine, knead all dough ingredients – either by hand, or with a dough hook on your stand mixer until the gluten develops and you have a windowpane effect when you stretch the dough – about 10-15 minutes.  Then, allow the dough to rise (covered) in a warm place for 45 minutes, punch down, and allow to rise another 30-45 minutes.)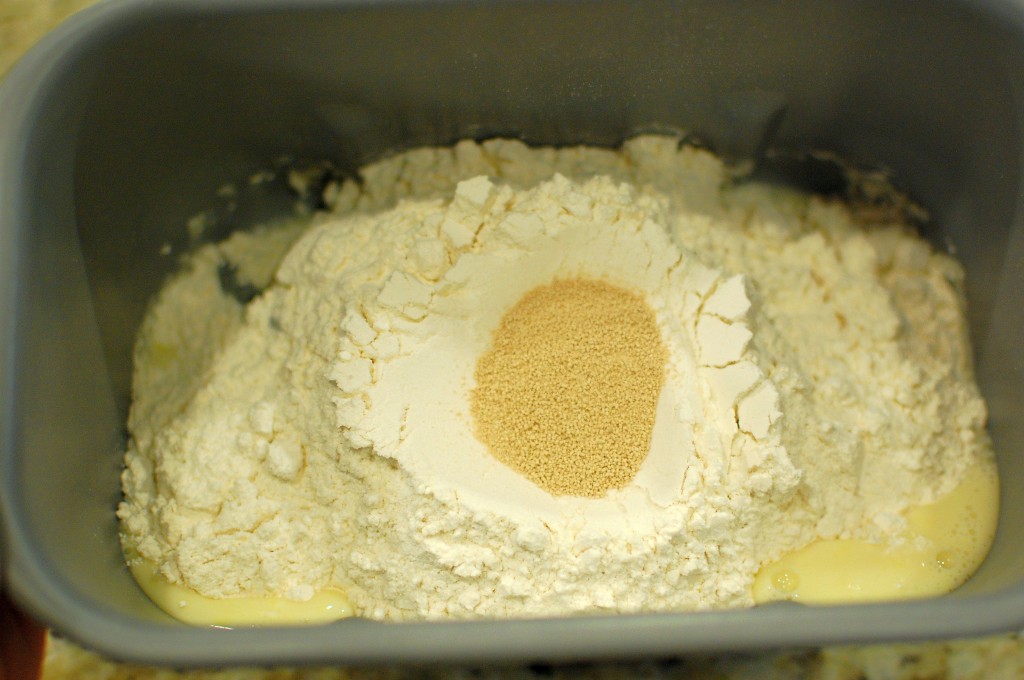 3.  When your dough is ready, roll out on a lightly floured surface into a 12″ X 18″ rectangle.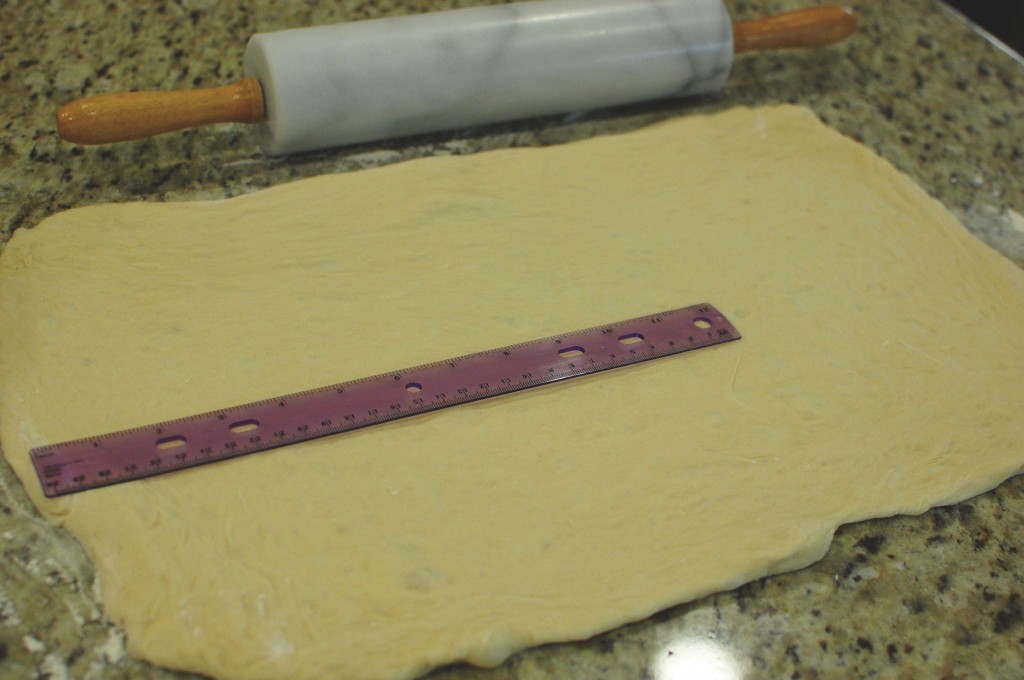 4.  Spread 1/4 c. melted butter over the surface.  Avoid about 1″ from the far edge.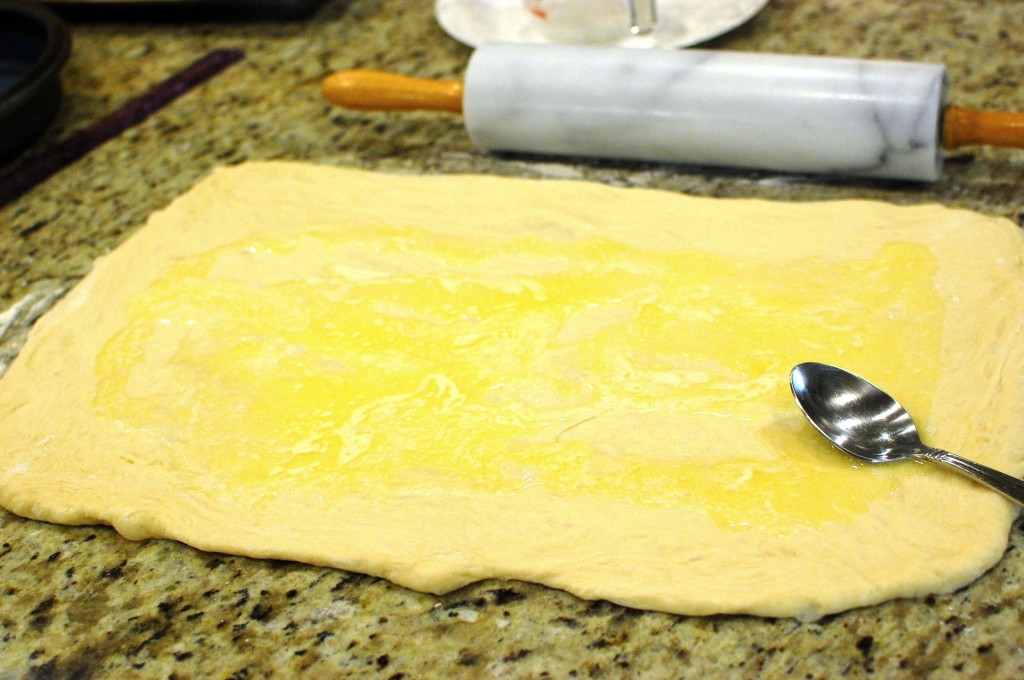 5.  Then spread the sweet poppy seed filling over the butter – trying to spread as evenly as possible.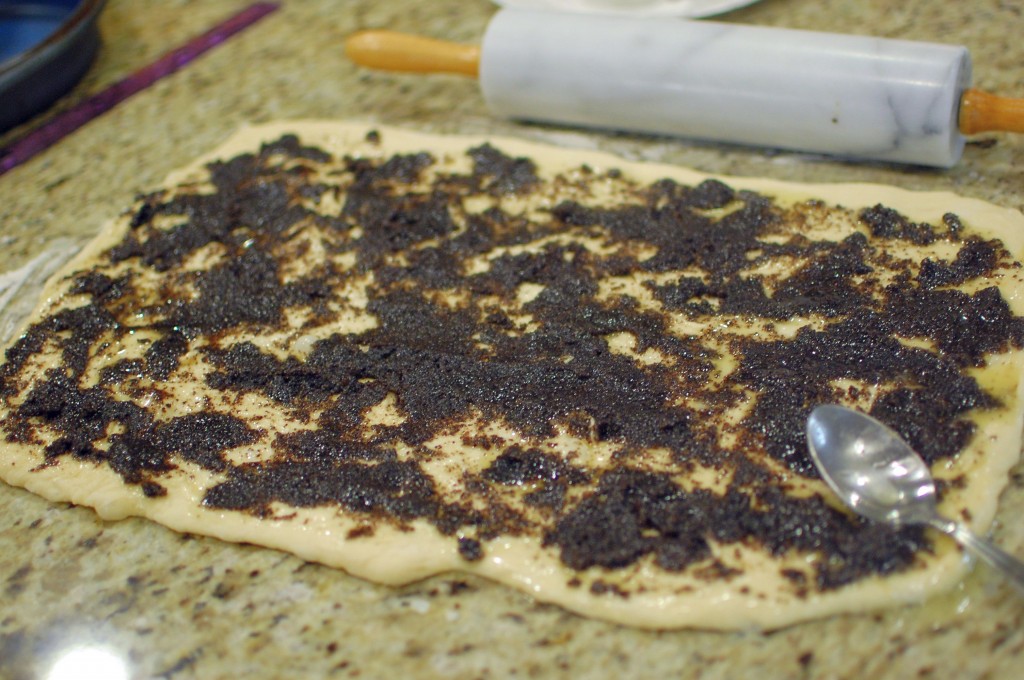 6.  Roll the long edge up.
7.  Pinch the dough to seal, all the way across.  Cut the roll in half.  Cut each half into 8 even pieces.  (Just as if you were making cinnamon rolls).  You will end up with a total of 16 pieces.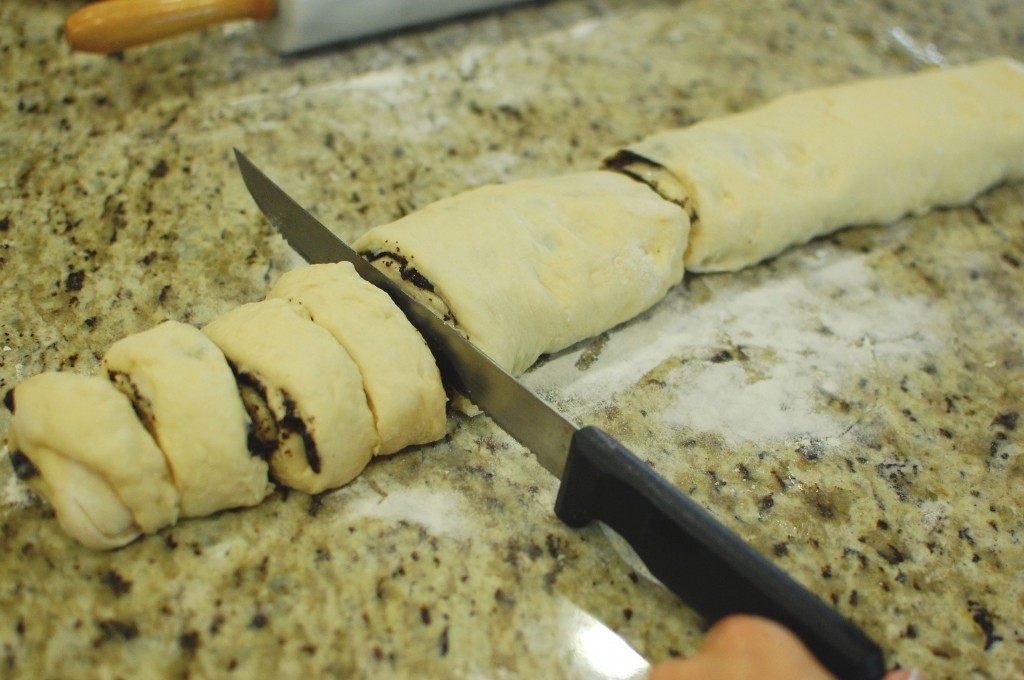 7.  Place the rolls into two greased 9″ cake pans, and set aside to rise (covered with plastic wrap) for 1 hour.  (At this point, you can also cover and refrigerate overnight.  Allow the dough rolls to come to room temperature before baking in the morning.)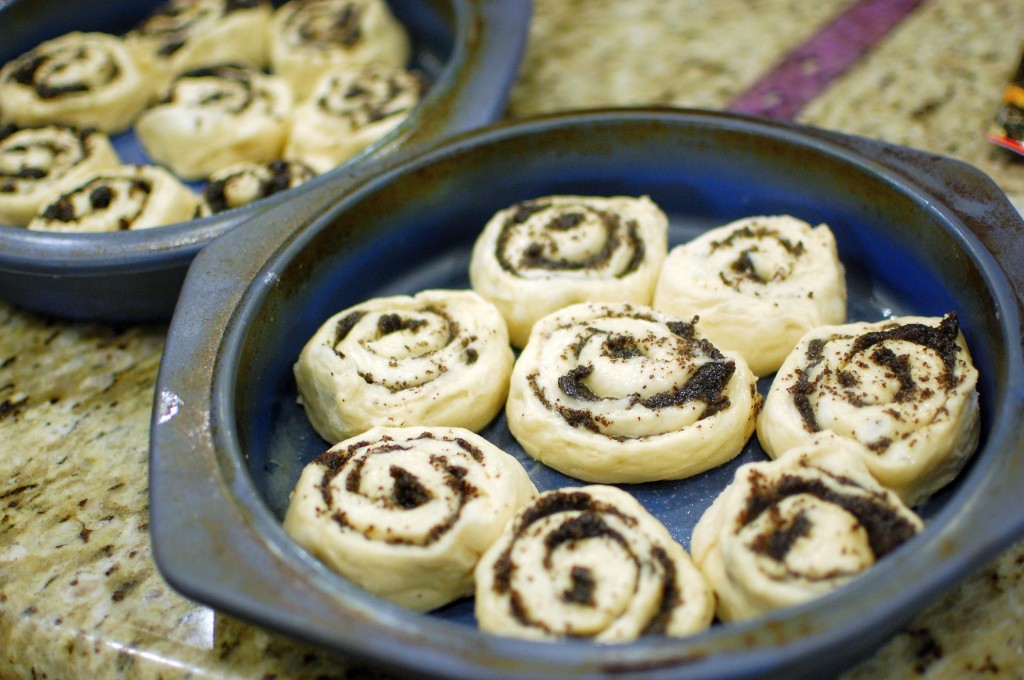 8.  After an hour, and the rolls have risen (they will increase in volume so that the sides are touching each other), preheat the oven to 350 degrees.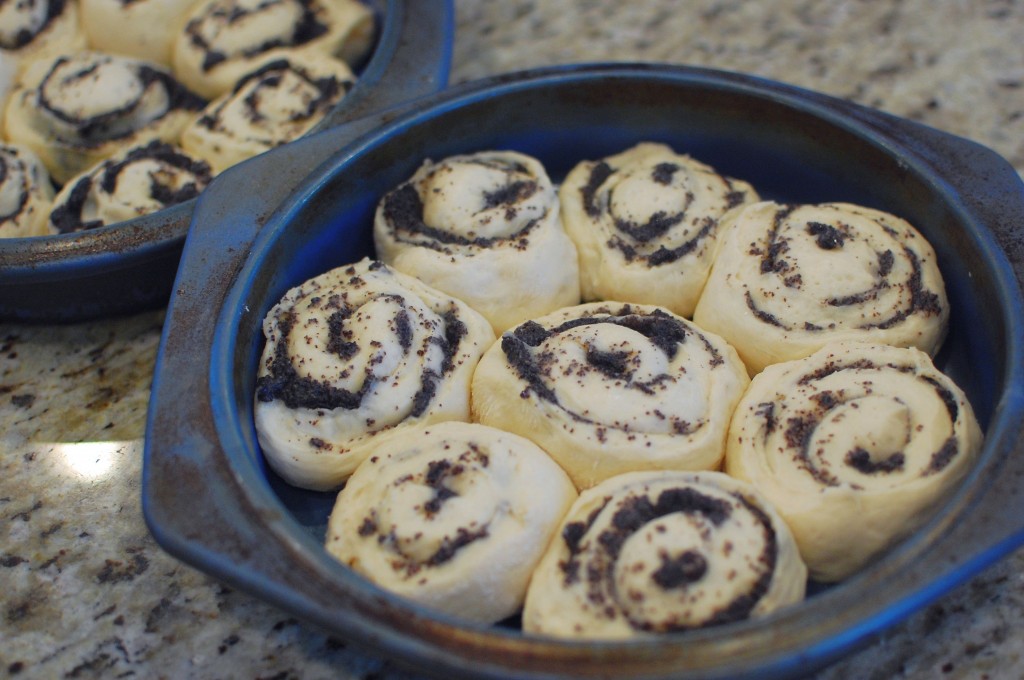 9.  Bake the rolls for 17-20 minutes.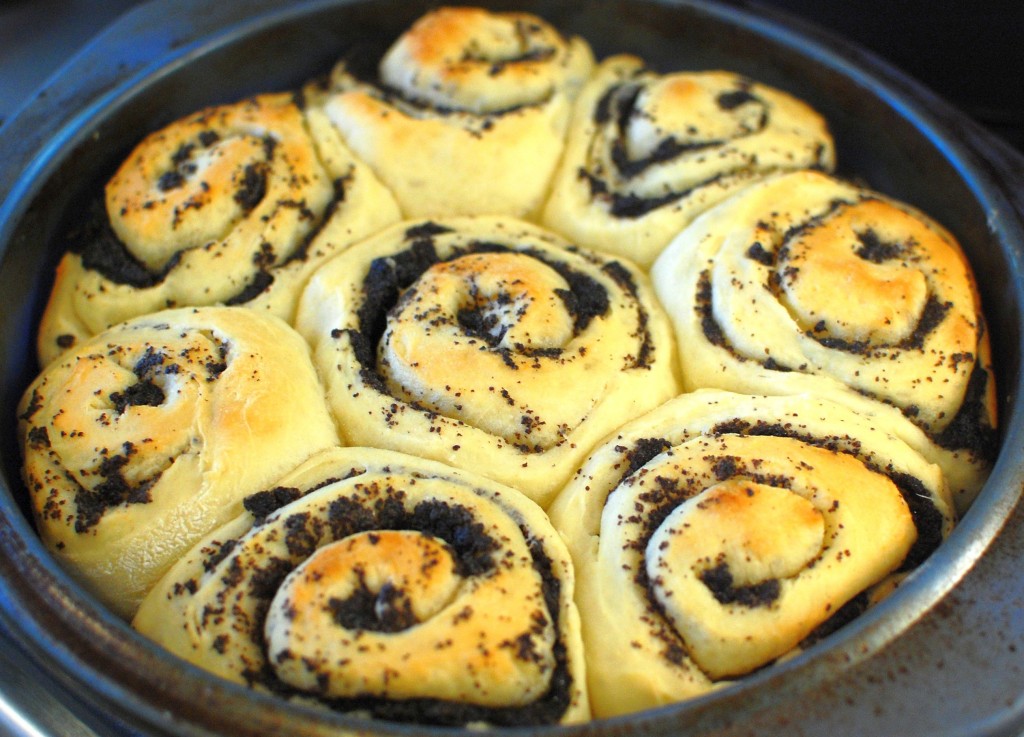 10.  Dust powdered sugar over the top and serve.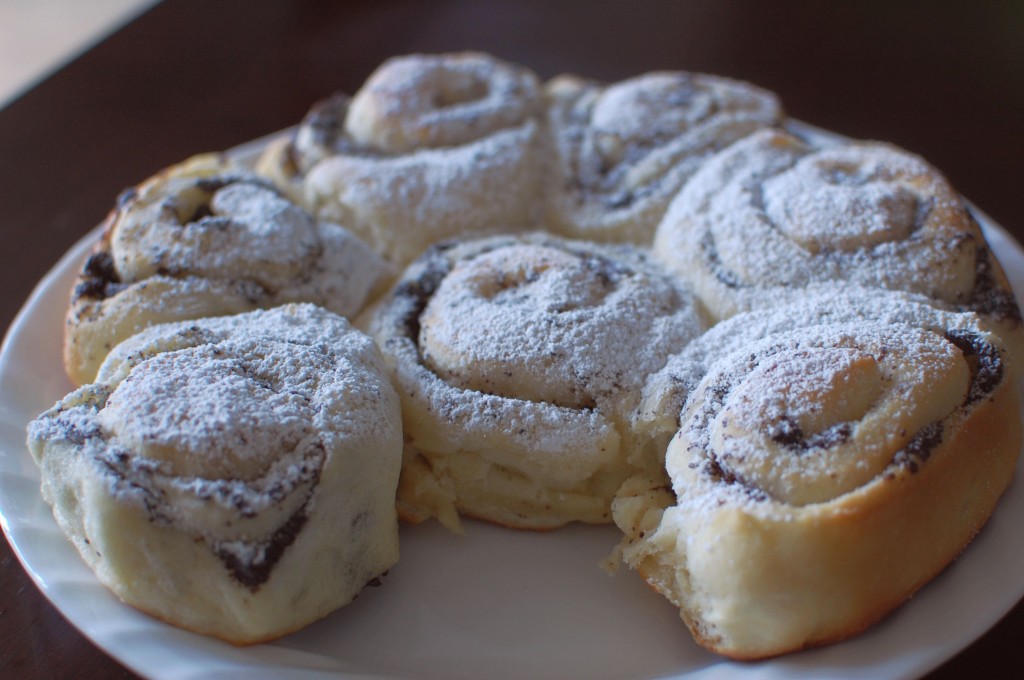 Caution:  Don't take a drug test after eating these rolls! 
  Opium, Morphine, and Heroin are plant based drugs (Poppy), and consuming poppy seeds can cause a false-positive on drug tests due to diacetylmorphine (a byproduct of heroin or poppy seed break down).  This is a well known "myth" that is actually TRUE!