Butter cakes can have incredible flavor, but I've found that they can have a tendency to turn out a little bit on the dry side (in comparison to oil cakes).  I've made plenty of dry cakes in my lifetime… none which I care to repeat!  Over time, I figured out a few tricks in converting a dry cake into a really yummy moist cake:
1.  Don't over mix your batter!  Overmixing = tough dry cake.  (BAD!!)
2.  Don't overcook your cake!  Set your timer a few minutes early, and check every 5 minutes until it is done (when the cake springs back after it is gently touched).
3.  Measure your ingredients accurately – do NOT tamp down the flour in your measuring cup – you want to just loosely scoop flour into the cup, then use the flat edge of a knife to level it off.
4.  Use butter for flavor, but add a few tablespoons of mayonnaise to lock the moisture into the cake.  (You heard me right… I said MAYO!  I know, it sounds weird… but TRUST ME on this one!)
5.  If your cake still turns out dry, try substituting two egg yolks for one whole egg in your recipe next time (egg whites have a drying effect on your cake).
This recipe will make a one-layer 9″ round lemon butter cake.  It is so buttery and rich, bursting with lemon flavor.  You will need about 3 lemons – use organic if you can get them.  When zesting the lemons, make sure you don't remove any of the bitter white pith – you want just the yellow surface part of the zest only.
Moist Lemon Butter Cake:
1 1/2 c. flour
1 tsp. baking powder
1/2 tsp. baking soda
1 c. unsalted butter
1 1/4 c. sugar
1/2 tsp. salt
3 large eggs
2 T. mayonnaise
zest of 3 lemons
1/3 c. lemon juice
Lemon Glaze:
1 1/4 c. powdered sugar
2 T. lemon juice
1.  Preheat the oven to 340 degrees.  Line a 9-inch round cake pan with non-stick foil and spray with non-stick baking spray (pam with flour added).  Sift the flour with the baking powder and baking soda.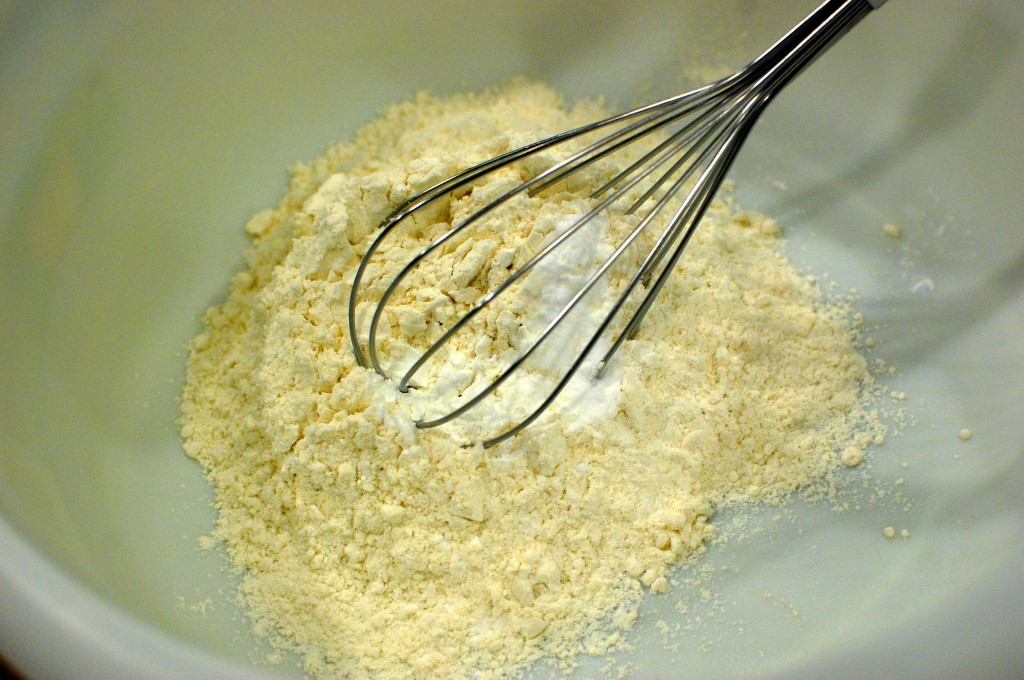 2.  Cream the butter, sugar, and salt with an electric mixer until light and fluffy.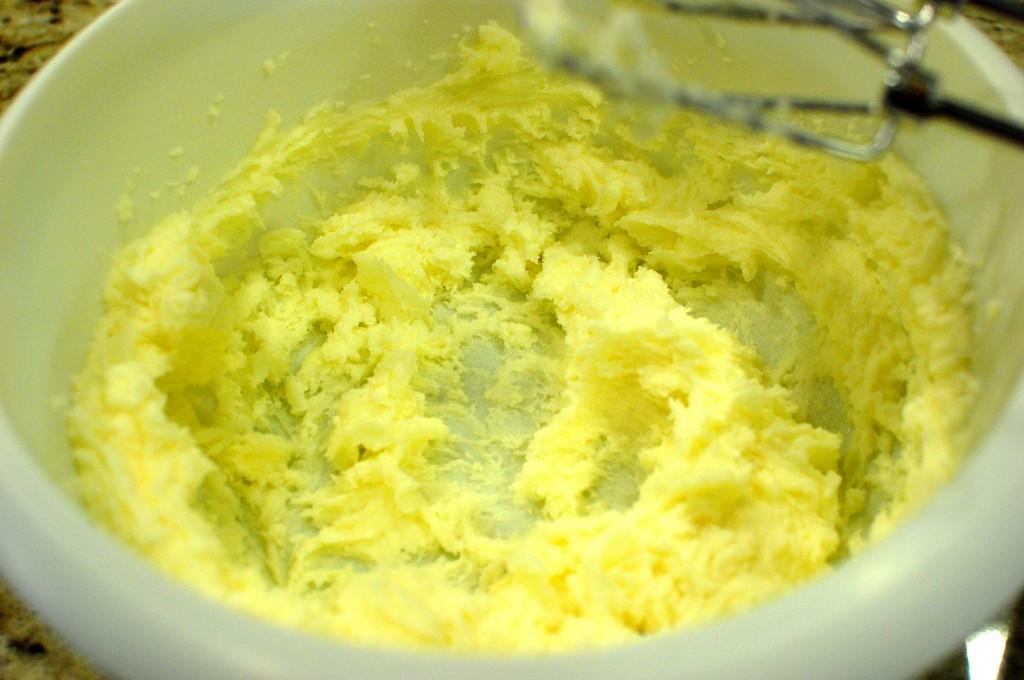 3.  Add the eggs into the butter mixture, one egg at a time.  Incorporate the egg into the butter mixture with the electric mixer before adding the next egg.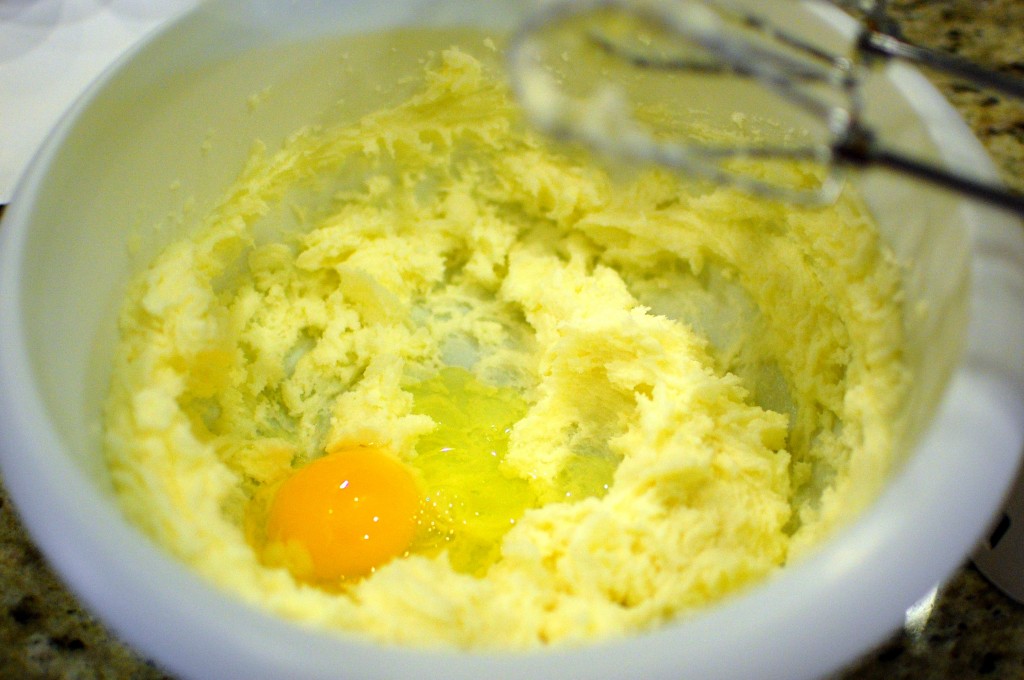 4.  Add the lemon zest and mayo to the butter mixture.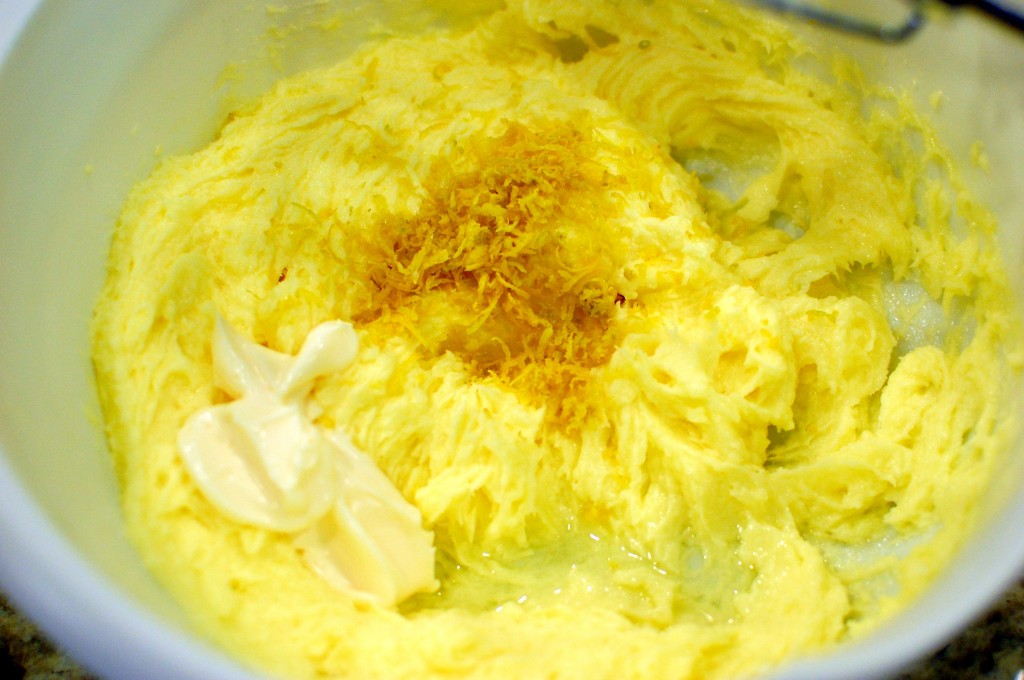 5.  Pour the butter mixture over the sifted flour, and mix on low speed until just combined.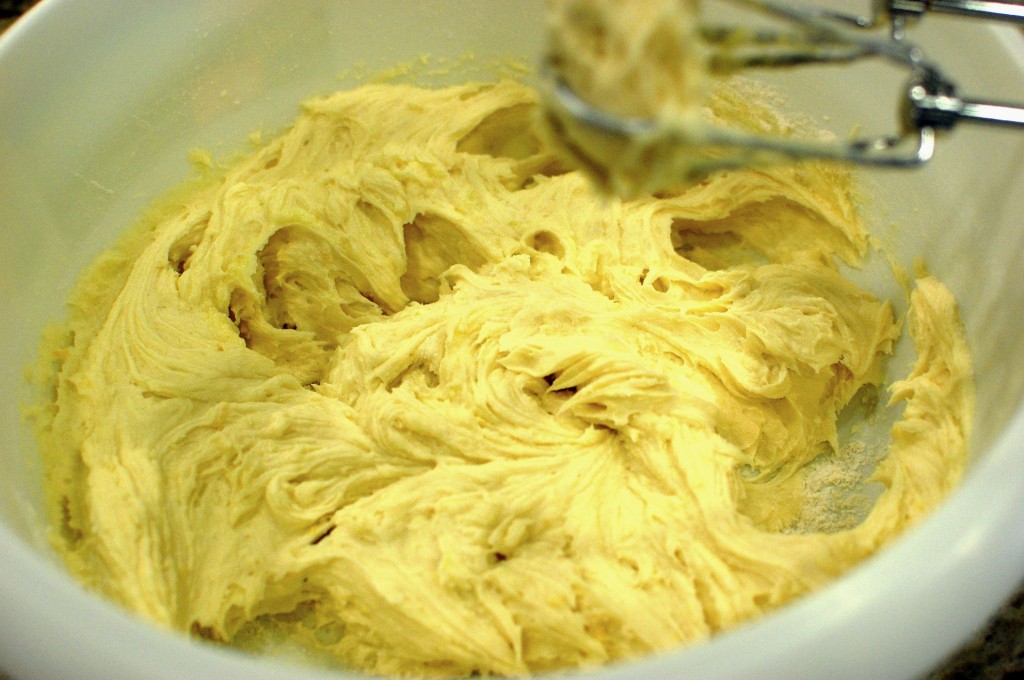 6.  Add the lemon juice, and stir in.
7.  Spread the batter in the prepared cake pan, and bake at 340 degrees for 45-50 minutes.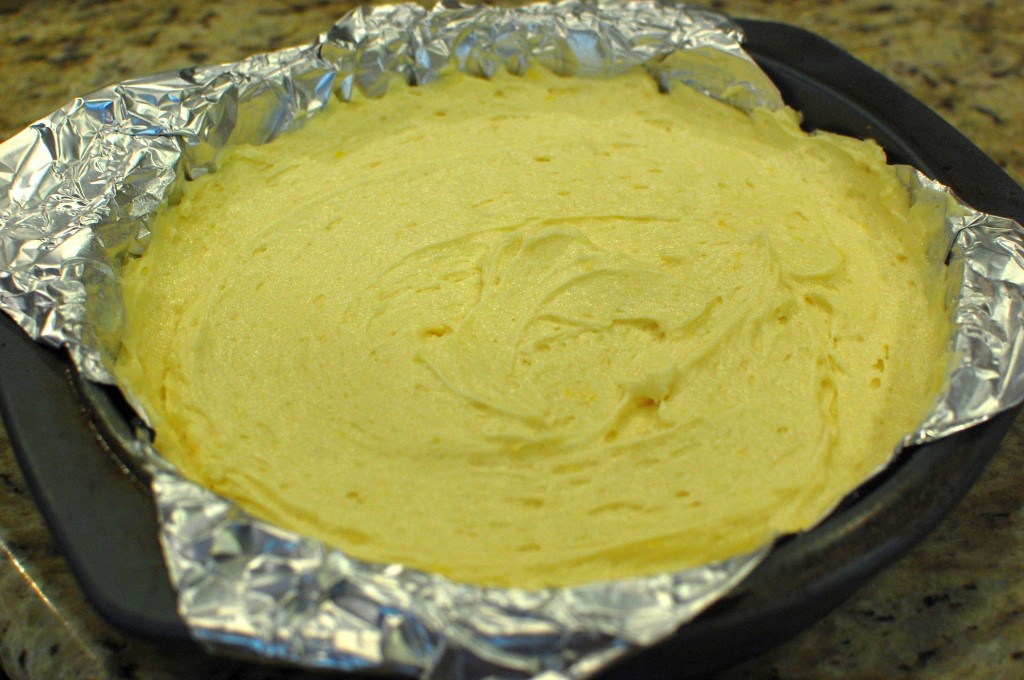 8.  While the cake is baking, prepare the glaze by whisking the lemon juice and powdered sugar in a small bowl.
9.  Remove the cake from the oven and cool.  Invert onto a serving plate.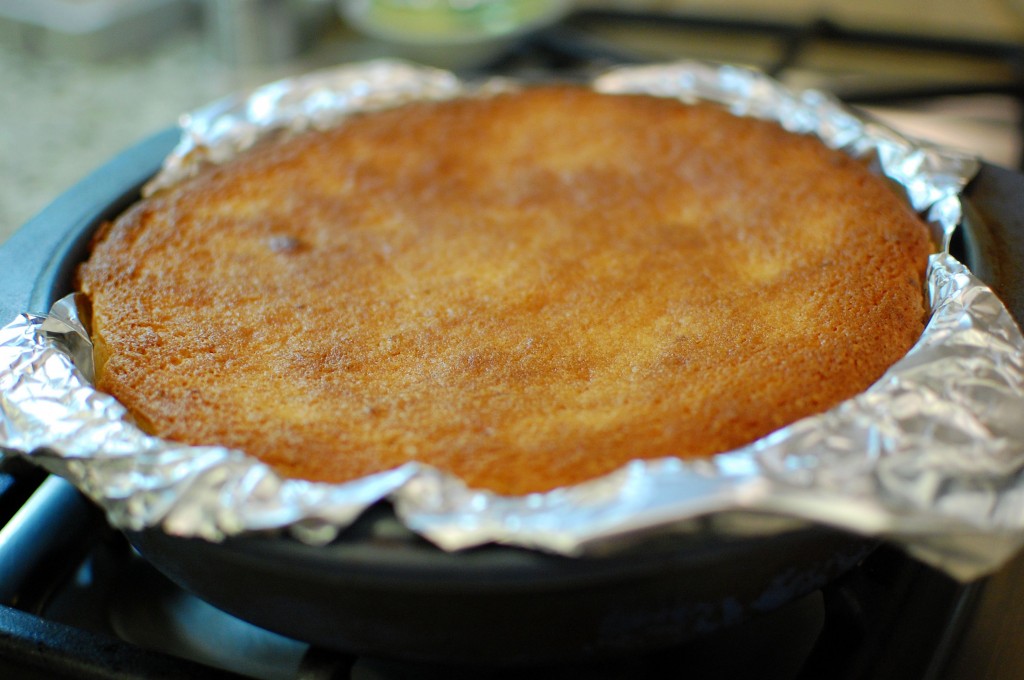 10.  When cool, spread the glaze over the top of the cake, allowing it to drip down the sides.  Serve warm or room temperature.