It's still avocado season, here in San Diego! 
  Sometimes at the market, I can find wonderful deals on avocados… 5 for $5.  Or, if we get lucky, friends who have avocado trees will drop off a bag or two.  (I tried planting a Hass avocado tree 3 years ago, but it died!)
When I have a ton of ripe avocados, I immediately put them in the refrigerator.  The cold will keep them fresher, longer, and as long as I use them up within a week, they don't become over-ripe.  If I have too many to use, I will remove the flesh from the skin and pit, wrap tightly in plastic wrap, and freeze for later use as guacamole, in avocado bread, or some other application – like this pasta dish!
Avocados contain "good" monounsaturated fat (just like olive oil) – so they are a healthier substitute in butter or cream based sauces.  Try this pasta as is, or with a serving of turkey/chicken meatballs for a satisfying, yet healthy, dinner!  My recipe makes two servings – but you can easily double or triple this recipe if desired.
Avocado-Cilantro Pesto with Spaghetti:
4 oz. dry thin spaghetti noodles (1/4 package)
1 avocado
1 small jalapeno pepper, minced
1/3 bunch of cilantro (about 1 c. loosely packed leaves)
juice of 1/2 lemon or 1 whole lime
1/2 tsp. salt
1/2 tsp. pepper
1-2 T. olive oil
2 T. Parmesan cheese
1.  Boil the spaghetti according to package instructions until al dente. (About 8 minutes.) Drain and set aside.  Reserve some of the cooking water.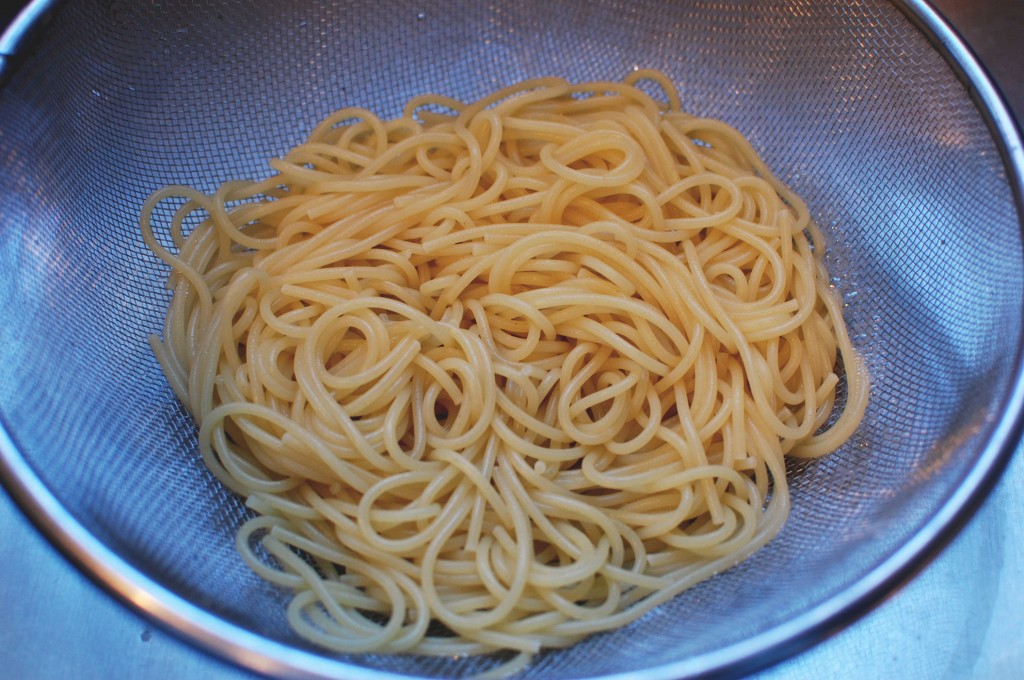 2.  Combine the avocado, minced jalapeno (remove seeds & membranes if you do not want it too spicy), cilantro, lemon juice, salt, pepper, and olive oil in a food processor.  Pulse until a thick paste.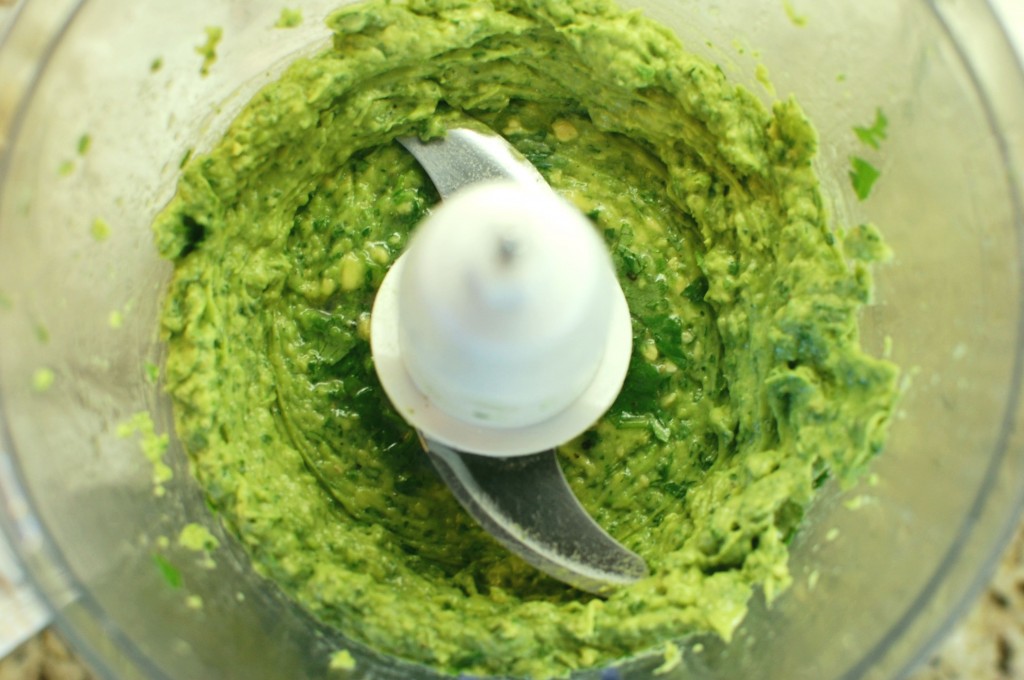 3.  Return the cooked noodles into the pot, toss with the parmesan cheese and avocado pesto.  (You can add some of the reserved pasta cooking water if needed, to loosen the sauce up – 1 T. at a time.)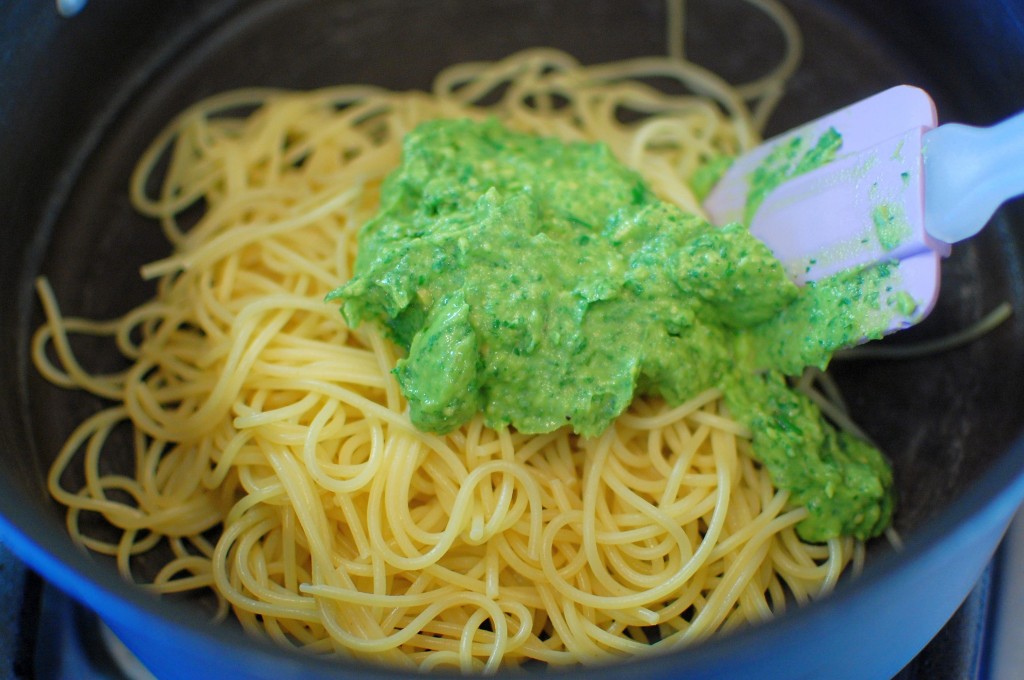 4.  Serve immediately.  This recipe will make 2 servings of pasta.