My friend Ann Marie recently discovered that she has become intolerant to gluten… AND soy, corn, and dairy!  Apparently, it is very difficult to find gluten free products and recipes that are also free of soy, corn, and dairy.  I guess corn is a hidden ingredient in many food products, as is soy.  Even regular baking powder has cornstarch as a chief ingredient!  The challenge was to create a breakfast food for Ann Marie that tastes the same as it's wheat-based counterpart, while also avoiding the other trigger ingredients.
I had these pancakes for breakfast this morning… and to me, they tasted the same as regular pancakes.  I also gave some to my husband (who is quick to complain if he notices something is "off") – and not a word.  Success!
The key to creating a fluffy texture is using CO2 gas bubbles created by the combination of acid (lemon juice or vinegar) and alkali (baking soda) ingredients.  Because this reaction is immediate, you will want to cook the pancakes right away – don't let the batter sit around too long before using!  I also used a combination of different grain/root starches to substitute for the wheat flour:  regular white rice flour (NOT the glutinous kind), potato starch, and tapioca starch.
The coconut milk called for in this recipe is regular Asian style coconut milk (or 'lite' coconut milk) from a can.  Don't use the nasty "coconut milk drink" that comes in a carton at the regular market next to the soy milk or rice milk.  A regular can of coconut milk will usually give you about 1 3/4 c. – use 1 c. for the batter, and the remaining 3/4 c. to make this AWESOME coconut syrup to go with them.  Or if you are doubling the recipe… just use the entire can and a little bit of water to make 2 c. total, and serve with the syrup of your choice.
*If you don't have any lactose or dairy intolerance, then feel free to use regular milk in the batter instead of coconut milk.  You could also substitute with any variety of "milks" such as soy milk, almond milk, etc.  Likewise, if you just want a dairy free pancake – but have no problems with wheat or gluten, then substitute 1 c. all purpose flour for all the rice flour, potato starch, and tapioca starch in this recipe.*
Gluten Free Pancakes:
2/3 c. white rice flour
4 T. potato starch
2 T. tapioca starch
1 T. sugar
1/2 tsp. salt
1/2 tsp. baking soda
1 c. coconut milk (the kind from a can)
1 egg
2 T. canola oil
2 tsp. lemon juice or white vinegar
Coconut Syrup:
3/4 c. coconut milk
1/4 c. sugar
1/4 tsp. salt
1.  Sift the dry ingredients in a medium bowl.  (Make sure the baking soda is really mixed in well – you don't want any gross tasting lumps in your pancakes!)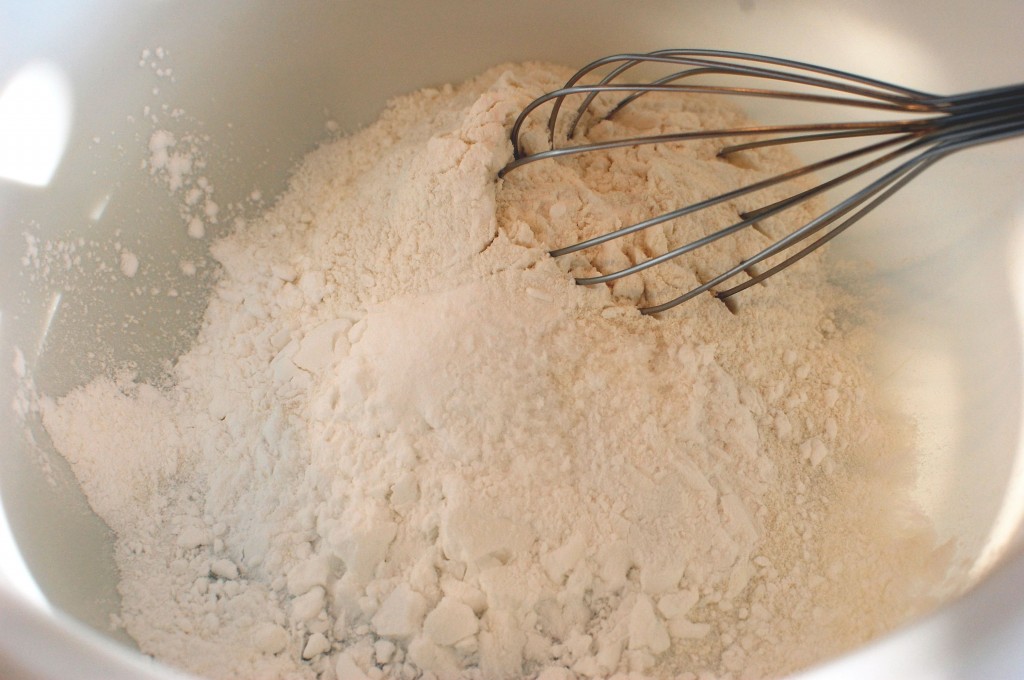 2.  Mix the coconut milk, egg, oil, and acid (lemon juice or vinegar) in a large measuring cup.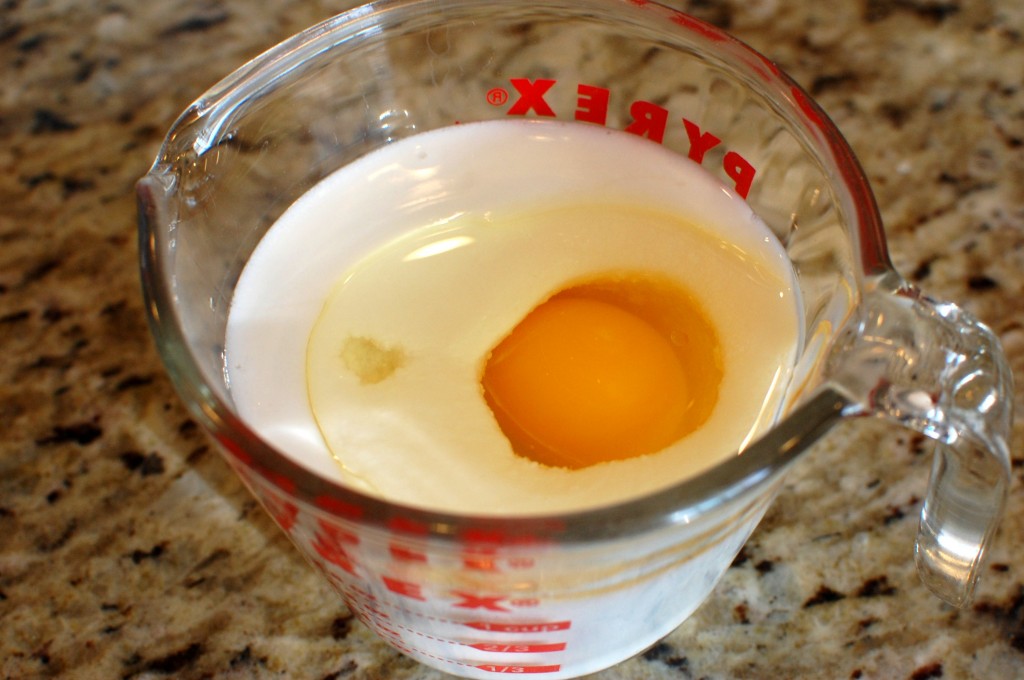 3.  Mix the wet ingredients into the dry, stirring with a fork.  A few lumps are ok – do not over-mix.  You will want to use your batter immediately.  The acid from the lemon juice or vinegar will react with the baking soda to create gas bubbles, and will cause an instant leavening effect to make your pancakes fluffy.  (It's ok if the batter sits for a few minutes while you cook the pancakes – but you don't want to mix the batter and let it sit around for too long before you start making the pancakes).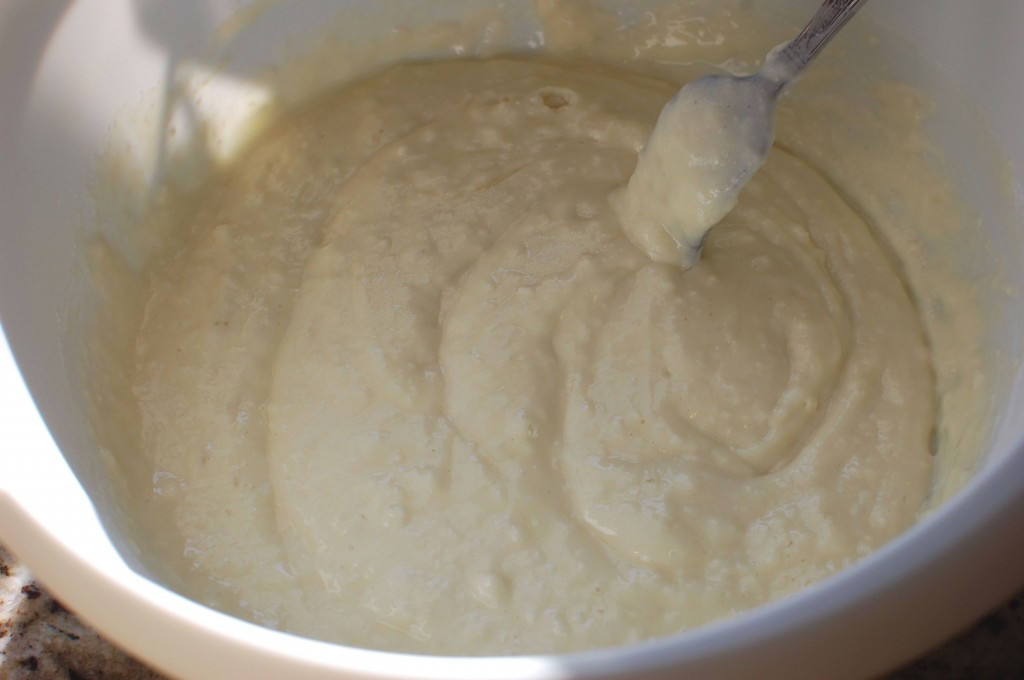 4.  Preheat your griddle or frying pan over medium to medium low heat, and grease with a small amount of oil.  Pour about 1/3 c. batter into the center of your pan, spreading out gently into a 5-6″ circle.  Allow the pancake to cook until bubbles appear on the surface, and the bottom of the pancake is golden brown.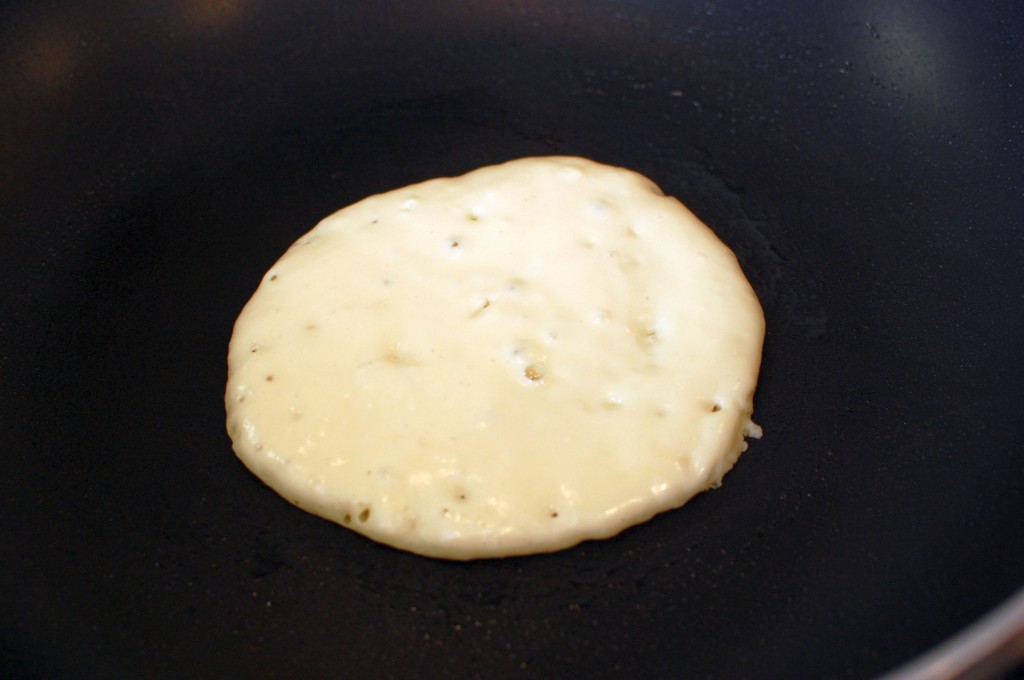 5.  Flip over, and continue cooking for another minute – until golden brown.  This recipe yields 6 pancakes, about 2 servings.
6.  While you are making your pancakes, put the coconut syrup ingredients into a small saucepan.  Gently simmer over low to medium low heat for about 15 minutes, stirring occasionally, while your pancakes are cooking.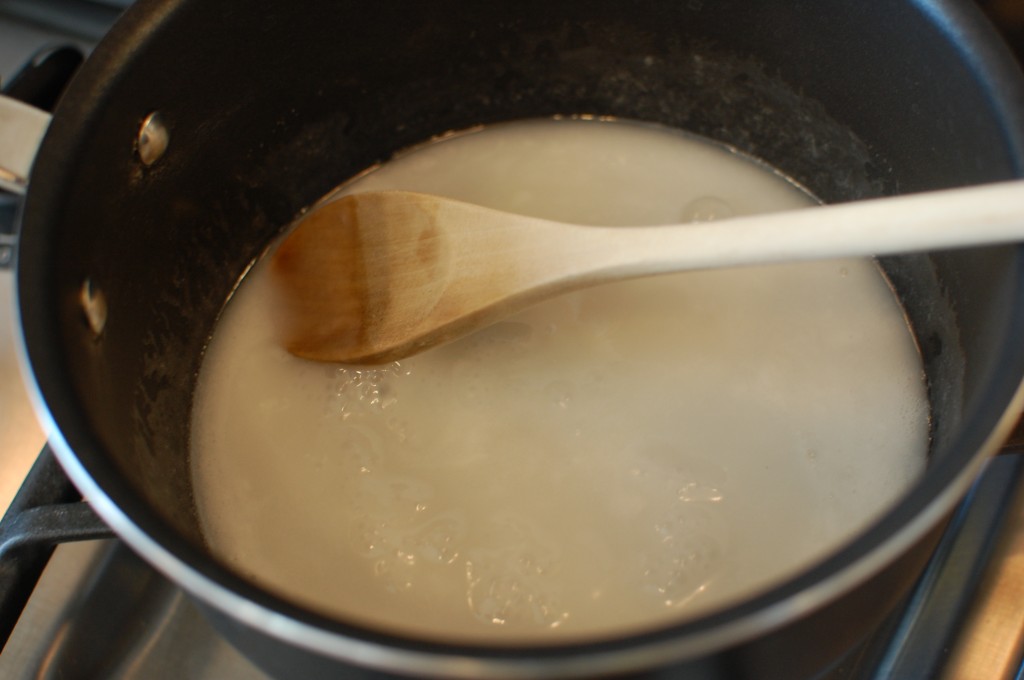 7.  Serve your pancakes with hot coconut syrup!