Avocado sale at the supermarket… 2 avocados for $1, woo hoo!!!!  So now, what do I do with this wealth of avocados?  My diet hasn't been the healthiest lately and I have been craving all kinds of sugary and fatty sweets… especially brownies!  So I created a healthier version of  my most favorite brownie recipe, substituting avocado for most of the butter.
Avocados are high in mono-unsaturated fat (which help to lower LDL "bad" cholesterol) – they make a perfect choice  to substitute for butter which is full of saturated fat.  Walnuts are high in Omega-3 fatty acids (which can lower blood triglycerides) – so they also make a great healthy addition to these brownies.  And if that isn't enough for you – chocolate contains antioxidants (flavonoids) which can help the body resist free radical damage.
So make these brownies when you have a craving but don't want to overindulge too much… one brownie is only 174 calories!
"But what about the SUGAR?  What about the white flour?  Can you believe she is using sugar and white flour, and calling these brownies healthy????"
Well yes – I use sugar and white flour in these brownies – and those aren't exactly the healthiest ingredients.  Why?  It has been my experience that when attempting to make a recipe "healthy" – substituting ALL of the normal ingredients for their healthier counterparts leads to something rather gross, that doesn't taste all that great, so you might as well be eating cardboard.  Why waste time (and ingredients) making a 100% healthy version that tastes like cardboard, and doesn't do a thing to satisfy any cravings at all?  For me, the key is moderation.   Make it healthy enough to be better for you (by a significant percentage), but still taste like something that you actually want to eat.  "Tee hee hee. Would you like a no-sugar no-fat no-refined flour no-taste brownie?"  Yeah, ME NEITHER.
Avocado Brownies:
4 squares (4 oz. total) unsweetened baking chocolate
1/4 c. unsalted butter
1 c. mashed avocado (about 2-3 avocados)
2 c. sugar
3 eggs
1/2 tsp. salt
1 tsp. vanilla extract
1 c. flour
1 c. chopped walnuts (optional)
1.  Preheat oven to 350 degrees.  Line a 9″ X 13″ baking pan with foil and spray with non-stick baking spray.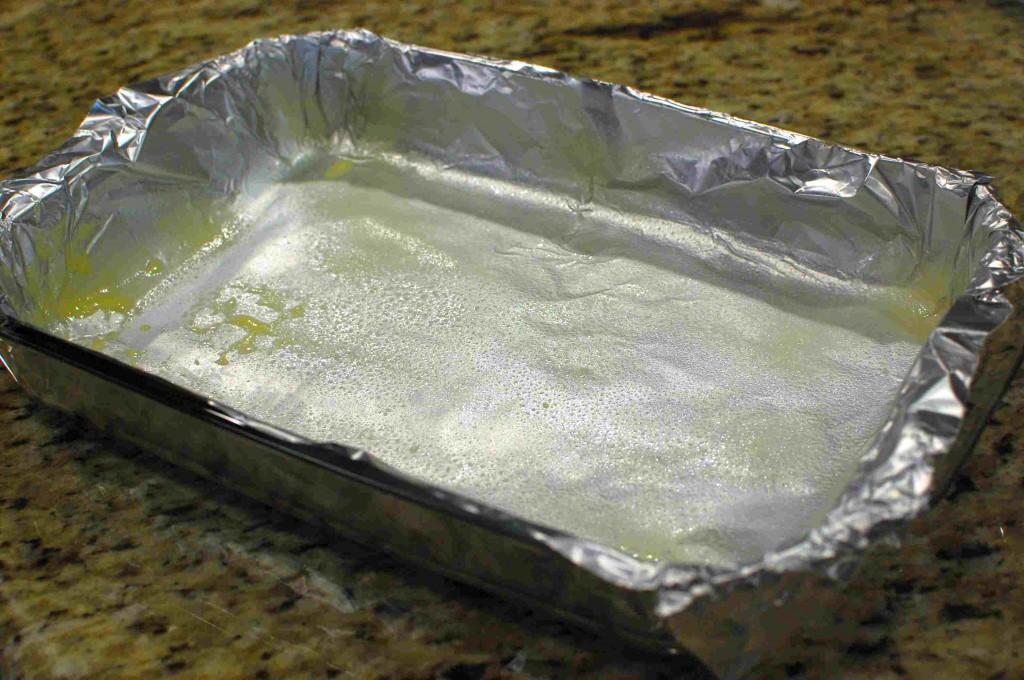 2.  Melt the chocolate in the microwave with the butter in a glass bowl.  (About 2 minutes on high, then stir until completely melted.)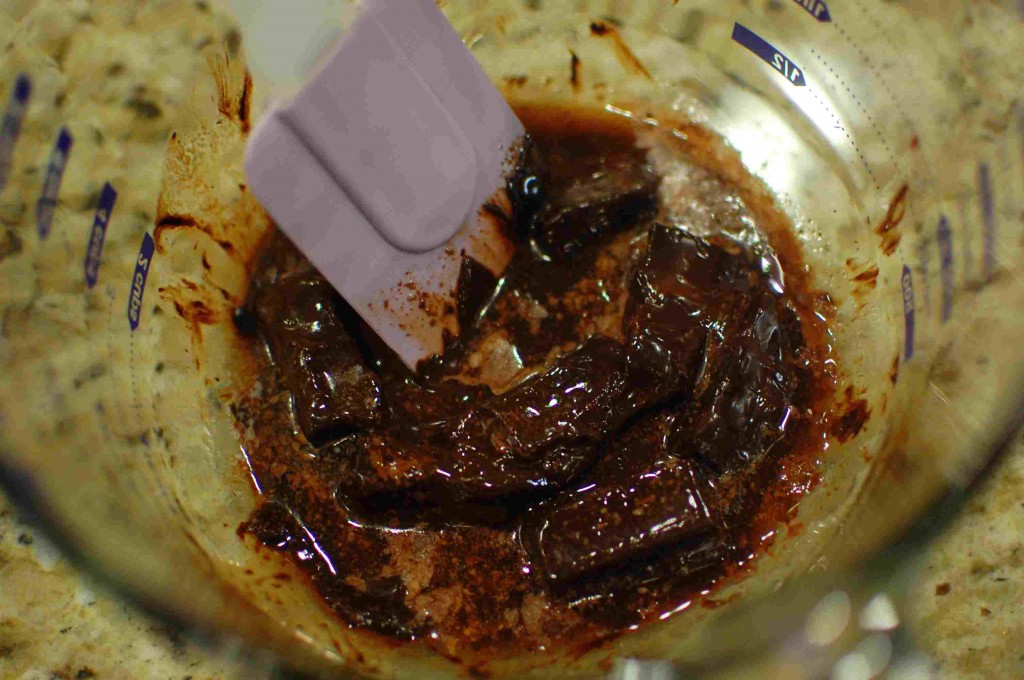 3.  Mix in the sugar and mashed avocado.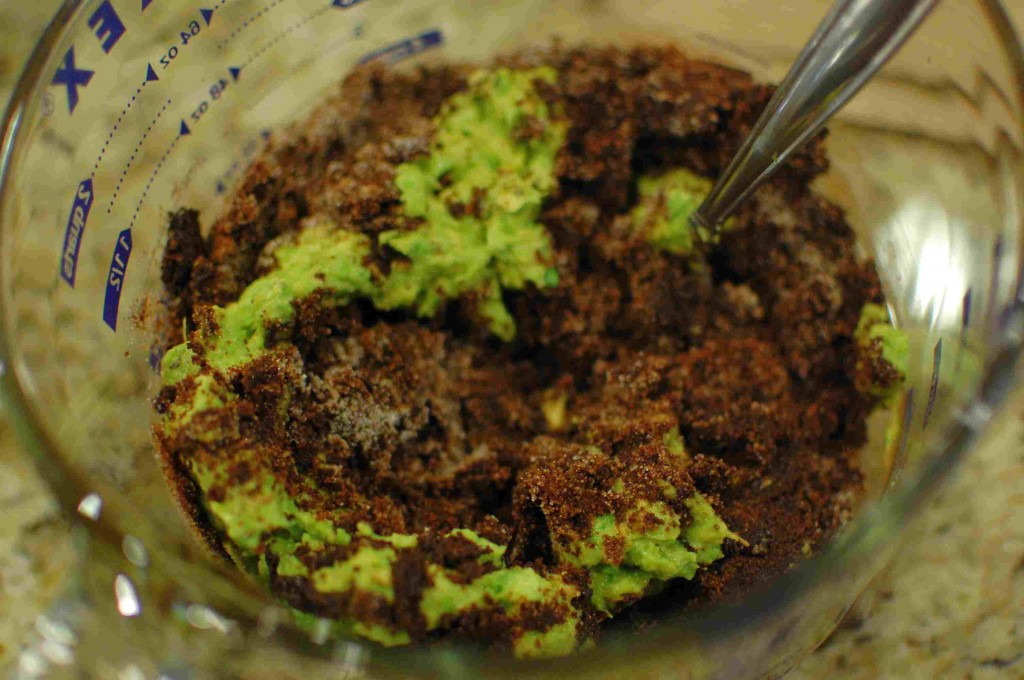 4.  Add the eggs, vanilla, and salt.  Mix thoroughly.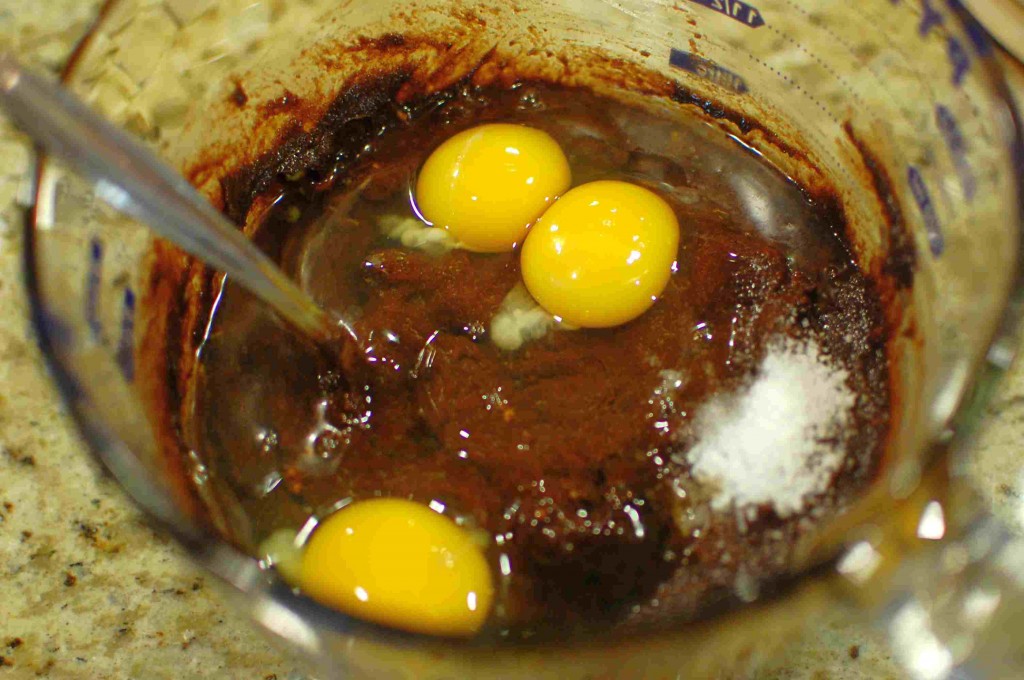 5.  Stir in the flour.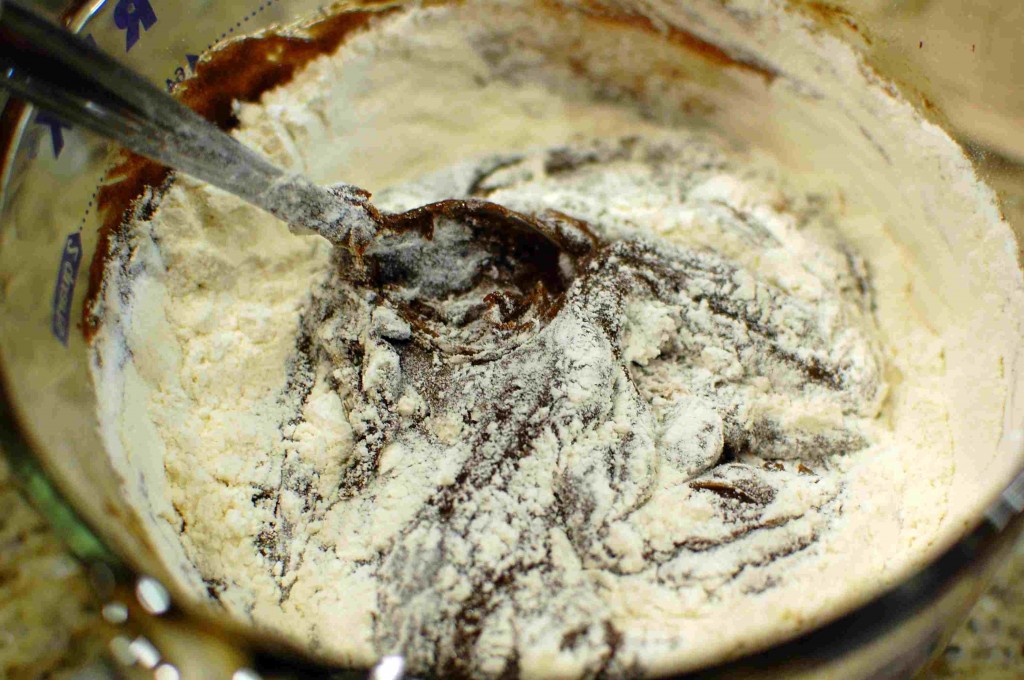 6.  Mix in the nuts.  Alternately, you could use any type of nut, or chocolate chips.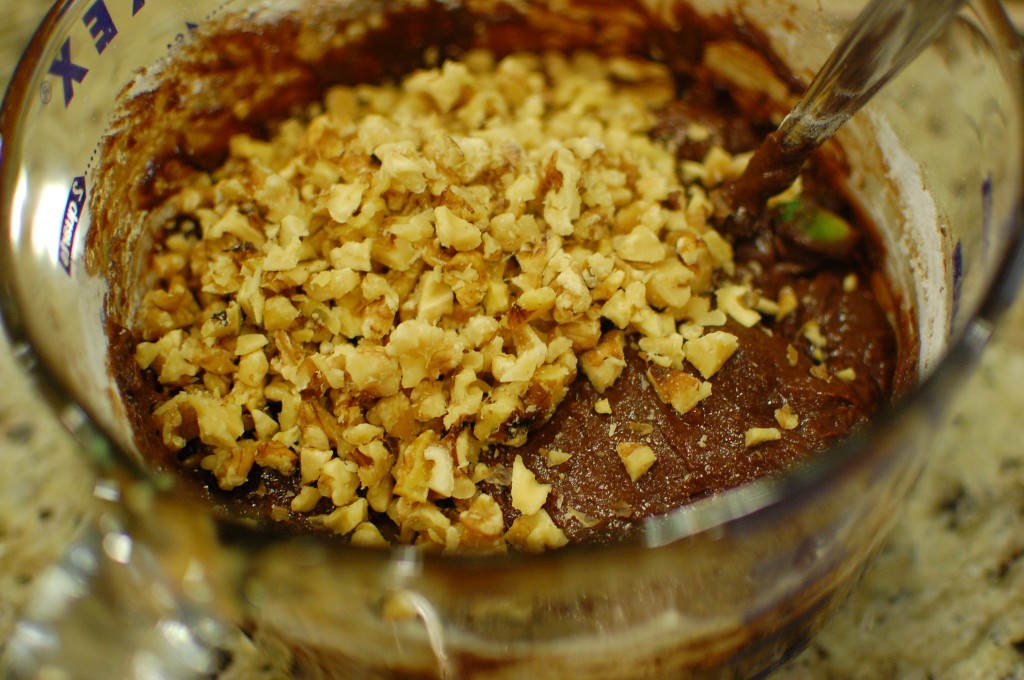 7.  Spread the batter into the prepared pan.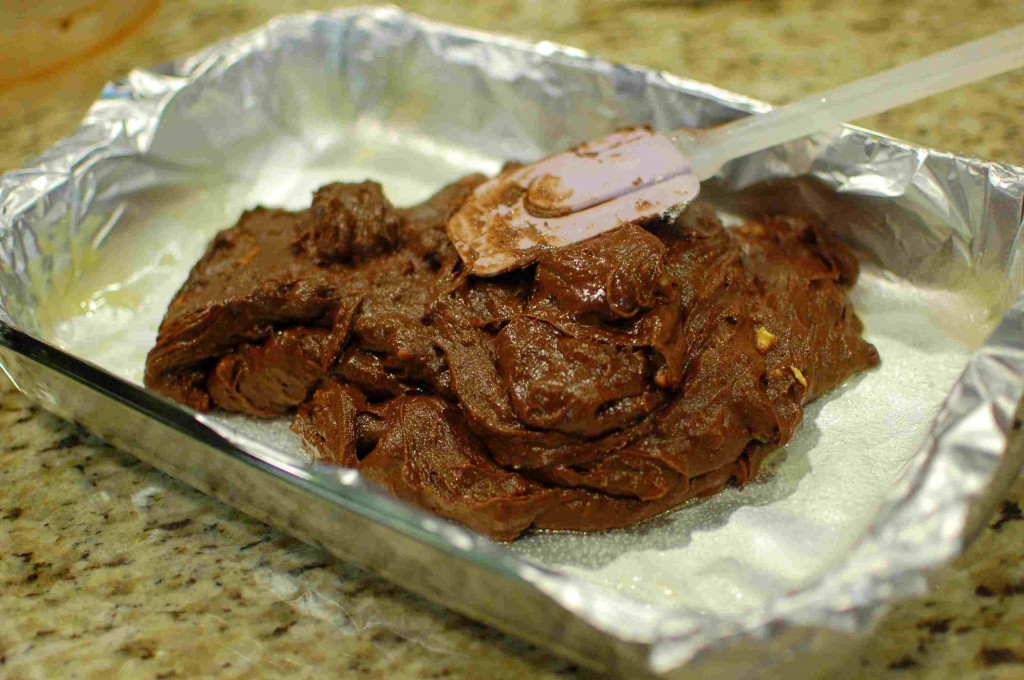 8.  Bake at 350 degrees for 20-25 minutes.  Cool 5 minutes, then use the foil to remove from the pan and set on a cutting board to cool.  Cut into 24 squares.  (And don't feel too bad!  One brownie is only 174 calories!)