Here's a quick stir-fry recipe that is bursting with orange flavor!  This is a dish that is really easy to throw together quickly – your stir-fry will be done and ready before your rice is done steaming.  Or… if you are planning ahead, you can marinade the meat overnight in the refrigerator, prep the vegetables, and prepare the sauce ahead of time – just refrigerate overnight until ready and stir-fry in less than 10 minutes!
Use the juice and zest of fresh oranges to add a little bit of zing to your dish…  If you prefer a milder orange flavor, then you might choose to omit the orange zest and proceed with the juice only.   You can also adjust the amount of red pepper flakes (or leave them out entirely) to take this dish from mild to spicy.
Xiao Xing rice wine is available at most Chinese or Asian markets.  If you don't have it, you can substitute with sake or sherry.
For a variation, you can make this recipe with chicken, pork, or other cuts of beef.  Stick to tender cuts though – meats meant for stewing or long cooking don't tend to work well in stir-frys.  You can also substitute the mushroom and snow peas called for in this recipe with other veggies that you might have on hand (e.g. sliced carrots, zucchini, bell or red peppers… whatever you like).
Honey Orange Beef:  
9 oz. beef tenderloin
8 large shitake mushrooms, sliced
1 c. snow peas
5 green onions, chopped
1/4 c. cilantro, chopped
1 T. canola oil
Marinade:
zest 2 oranges
1 clove garlic, minced
1 T. Xiao Xing Rice Wine
1 T. cornstarch
1/2 tsp. salt
Sauce:
juice of 2 oranges (2/3 c.)
2 T. Xiao Xing Rice Wine
2 T. rice vinegar
3 T. honey
2 tsp. soy sauce
1 tsp. hoisin sauce
1 clove garlic, minced
1/2 tsp. sesame oil
1/2 tsp – 1 tsp. red pepper flakes
1/2 tsp. salt
1/2 tsp. pepper
Slurry:
1 T. cornstarch
2 T. water
1.  Slice the beef tenderloin, and mix with the marinade ingredients.  Set aside.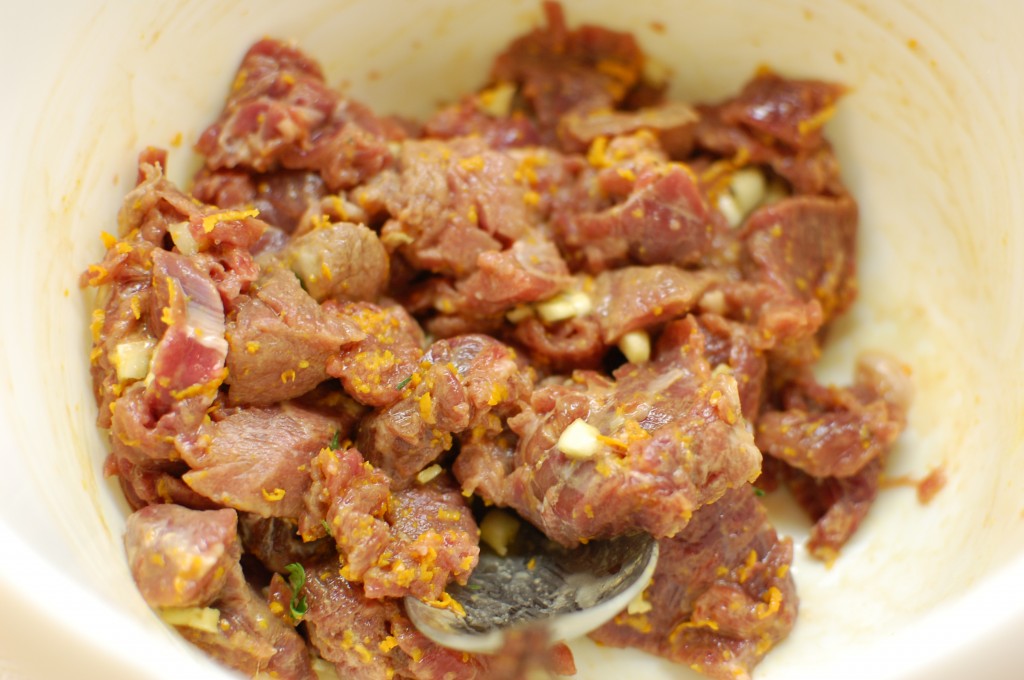 2.  To make the sauce, place the orange juice in a small saucepan, and cook over medium heat until reduced in half (about 1/3 c.).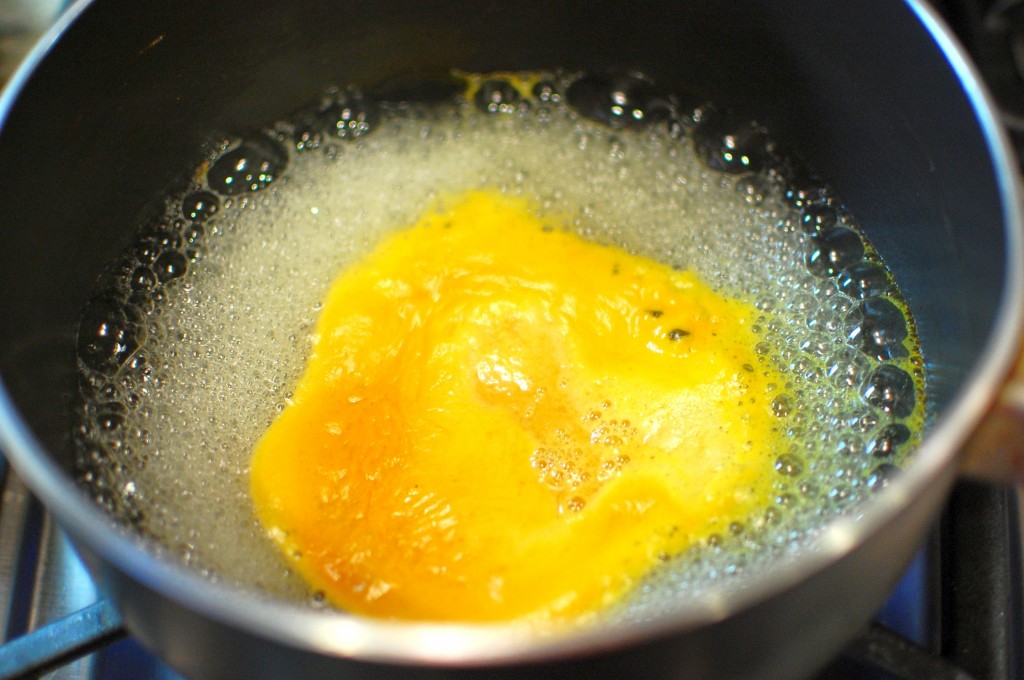 3.  Mix the reduced orange juice with the rest of the sauce ingredients, set aside.  Meanwhile, mix the cornstarch with the water to make the slurry, set aside.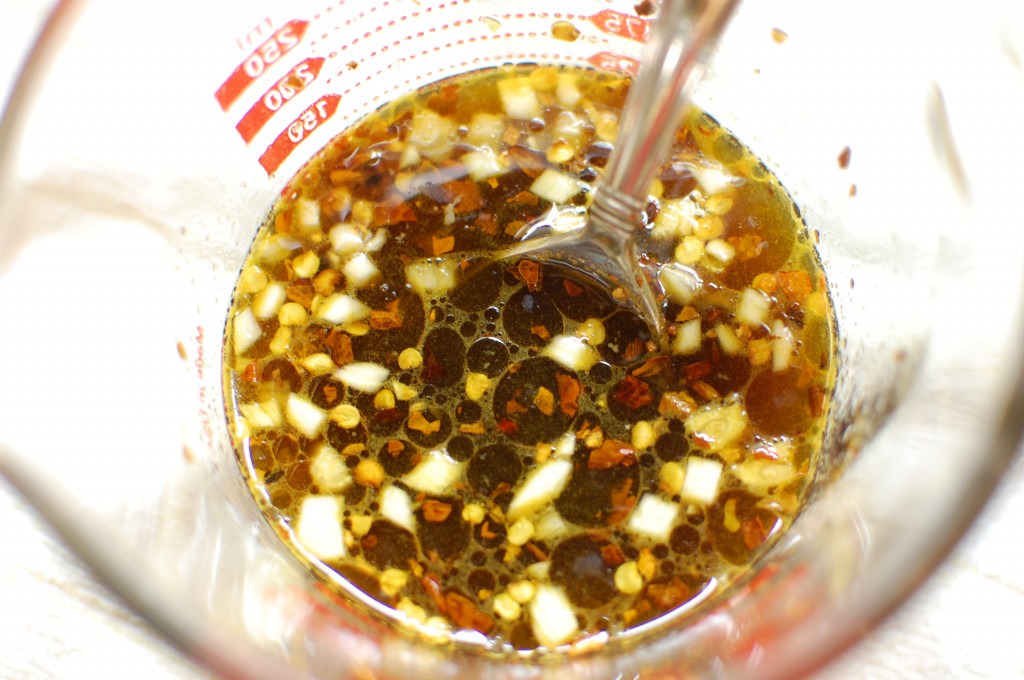 4.  Heat the canola oil in a large wok over medium high heat.  Add the marinated meat, and stir fry for about 1 minute until the beef is browned.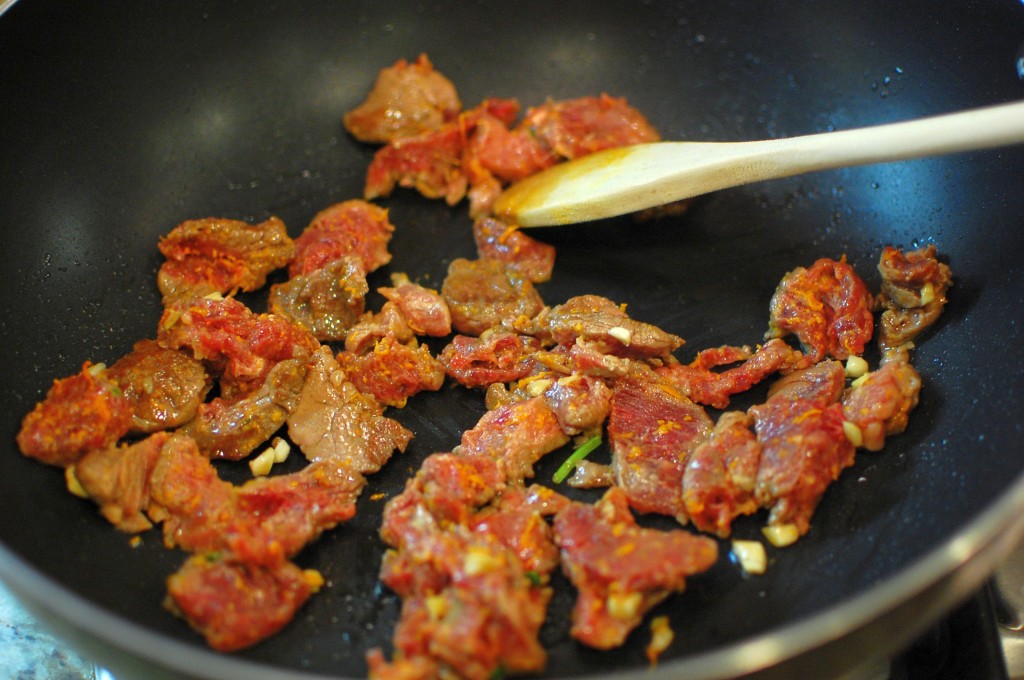 5.  Add the sliced mushrooms, and stir fry another 30-45 seconds.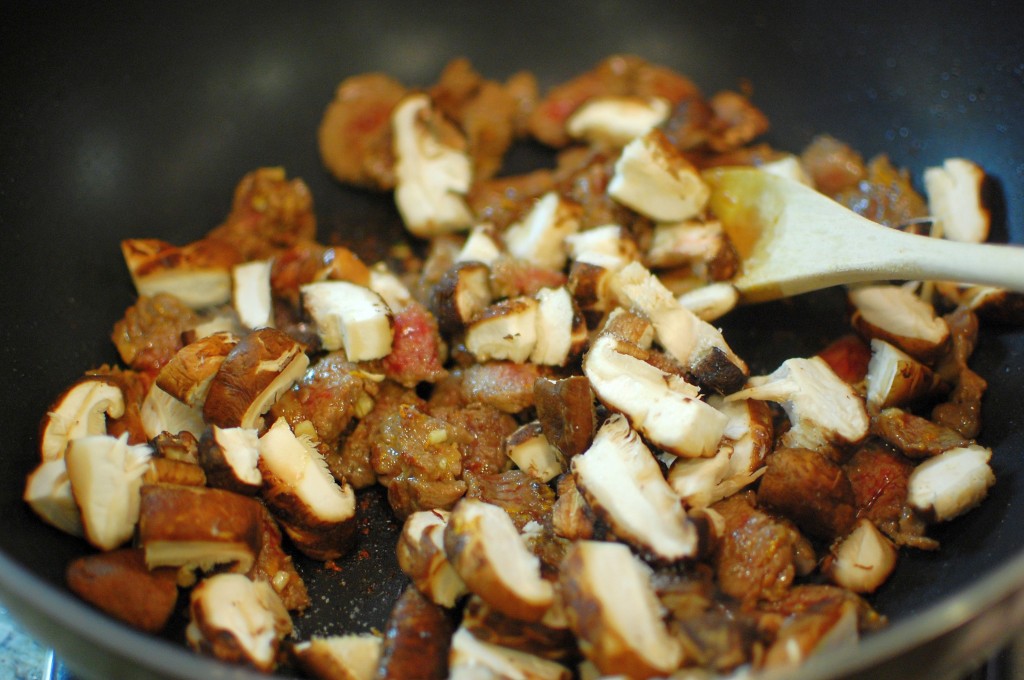 6.  Add the snow peas and green onions, continue to stir fry another 30 seconds.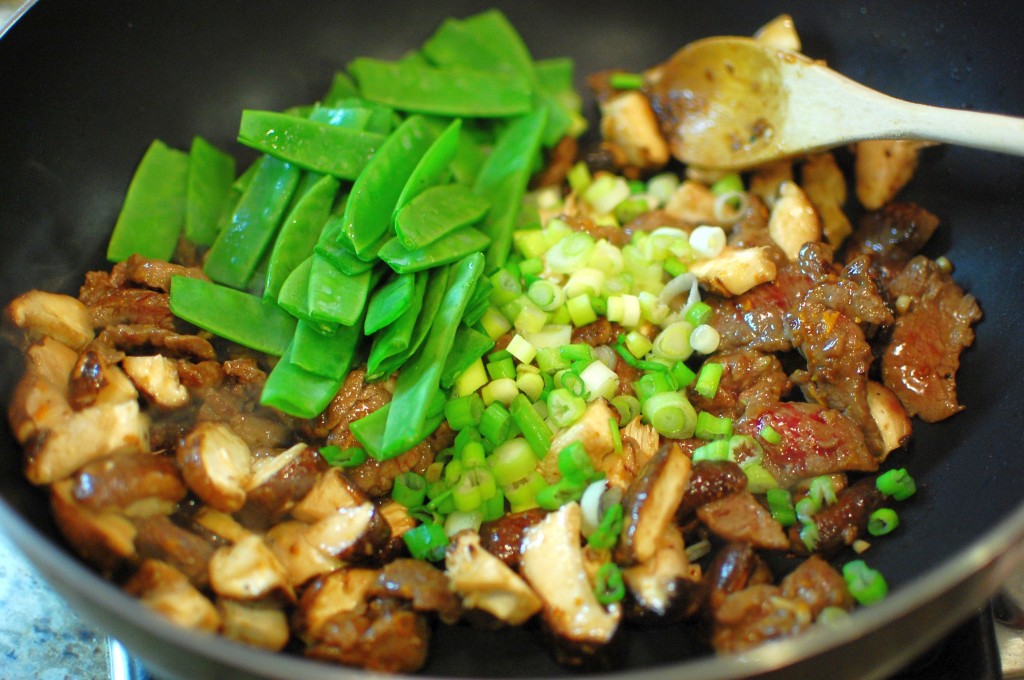 7.  Pour in the sauce, and bring to a simmer – then add the slurry and cilantro, and cook for another 30 seconds or so until the sauce is thick.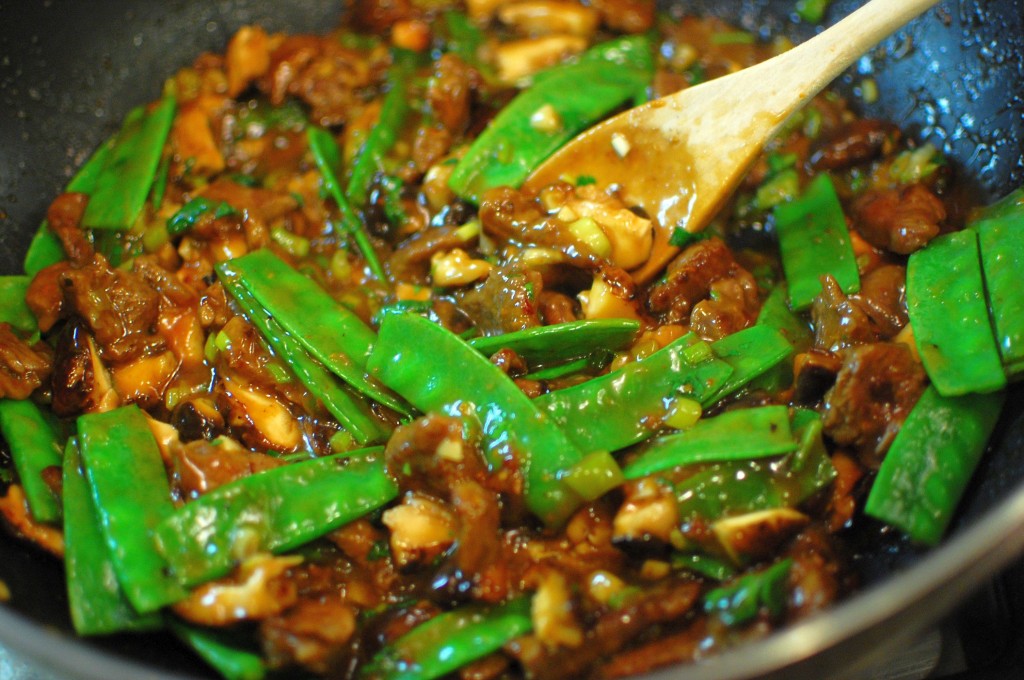 8.  Serve over rice.