Last week, I posted a recipe and method for making mini tart shells using my new Williams-Sonoma mini tart baking set.  You can make a few batches of these shells and fill with a variety of flavors for some very beautiful and impressive looking desserts!  I made: pineapple tarts, chocolate ganache with peanut butter cream, and cheesecake cream tarts.  There are so many variations you can do to make a bunch of really simple tarts – just check your pantry and see what you have…  It's actually much easier than it looks!
***If you are interested in making mini tarts, but don't have a tartlet shell pan… I have a really easy method for making cute flower shaped tarts using a large cookie cutter and mini-muffin pan.  You could use those flower shaped tart shells and use the filling recipes posted on this page for different flavor alternatives.***
Other ideas:  You could try filling the shells with lemon curd and make cute little mini lemon tarts (garnish with lemon zest and powdered sugar – or even crushed lemon cookies).   You can use other flavors of jam, any pudding flavor that you have on hand (I think pistachio pudding would be awesome!), any cooked custard… you could even pipe cooked pumpkin pie filling into a tart shell using an open-star tip.  (To make pumpkin pie filling, just make your favorite pumpkin pie recipe without the crust).
If you want to make all 3 flavors of mini tarts, then I would plan to make a double batch of tartlet shells… so that you end up with approximately 65-68 shells total.  The tart shells can be stored at room temperature, but if you have any fillings that need to be refrigerated (like custard, pudding – or anything with dairy or eggs in it) – make sure you store those tarts in the refrigerator.
Basic Mini Tart:
DESSERT FILLING IDEAS:
Chocolate Ganache:
5 oz chocolate (about 3/4 c. chocolate chips)
1/2 c. heavy cream
Cheesecake Cream:
3 oz. cream cheese
3 T. heavy cream
1/2 tsp. vanilla extract
1/2 – 1 c. powdered sugar
Fruit Filling:
2 c. jam (I like to use pineapple jam) or lemon curd
pastry shape cut-outs with the leftover tartlet dough
powdered sugar for sprinkling
TARTLET TOPPING/DECORATION IDEAS:
powdered sugar/cocoa powder for dusting
candy melts cut in half
cake/cookie/graham cracker crumbs
fresh berries (raspberry/blackberry/blueberry)
cute shapes cut from leftover pastry (stars, hearts, flowers)
peanut butter cream (1/3 c. PB + 2 oz. cream cheese + 1/2 c. powdered sugar)
1.  First make your tartlet shells.  (I recommend using the Williams-Sonoma tartlet baking set to make your shells… it's much easier!  For technique/instructions, see my post on how to make tartlet shells.  If you don't have a tartlet pan, you can make do with store-bought (or home made) piecrust, and use this technique with a flower shaped cookie cutter + mini muffin pan.)  You will want to start out with fully baked (not raw) tartlet shells.  Many supermarkets these days also carry pre-baked tartlet shells that you can just buy premade.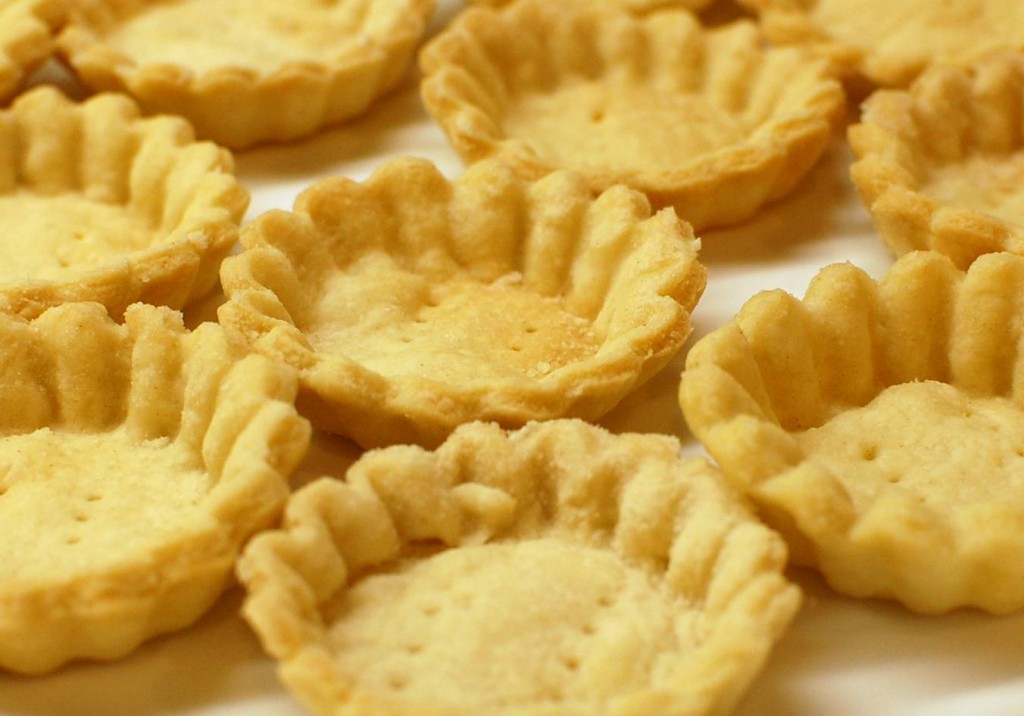 2.  If you have any pastry scraps, use mini cookie cutters (like those from a Linzer Cookie Cutter Set) to cut out shapes.  Bake the shapes for 5-10 minutes until light golden brown.  These can be used to decorate the top of your jam tartlets, if you like.  (I cut out little star shapes with my leftover pastry dough.)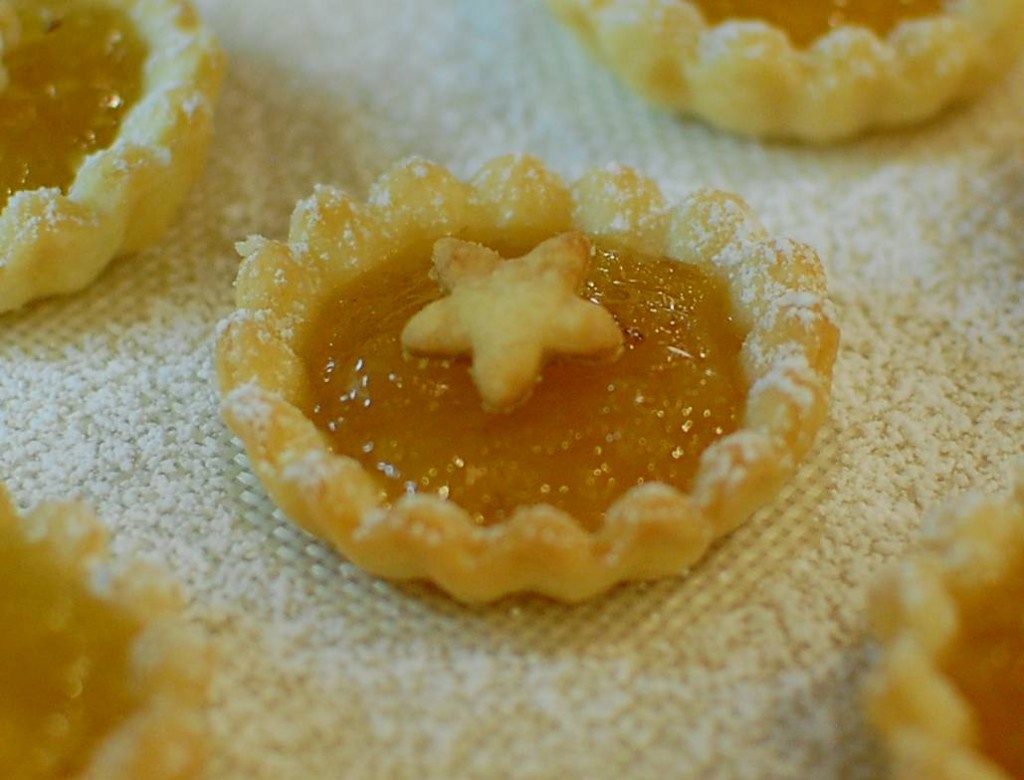 3.  Make your various fillings.  Normally, I don't make just one flavor of mini-tart… I prefer to have a variety of mini tarts, so I will make a double or triple batch of tart shells, and then fill them with about 3 different kinds of filling.
CHOCOLATE GANACHE TARTS:
1.  Place 5 oz. chopped chocolate or chocolate chips (approximately 3/4 c. chocolate chips) in a large pyrex measuring cup or heatproof bowl.  Microwave the 1/2 c. cream for 90 seconds until hot and scalded.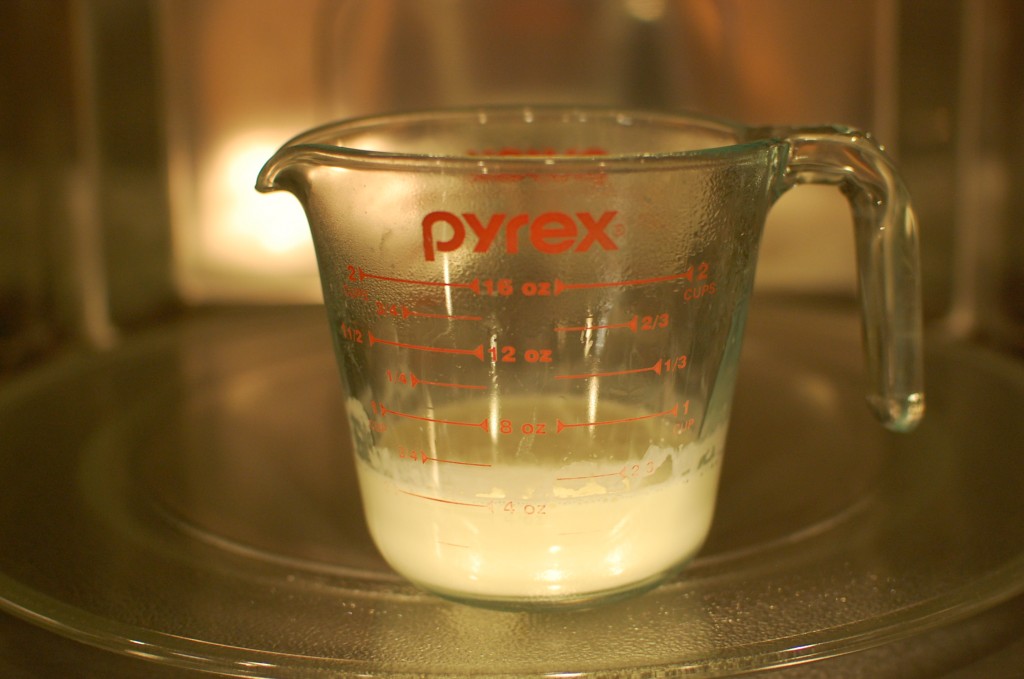 2.  Pour the hot cream over the chocolate chips, and allow to sit on the counter undisturbed for 3-4 minutes.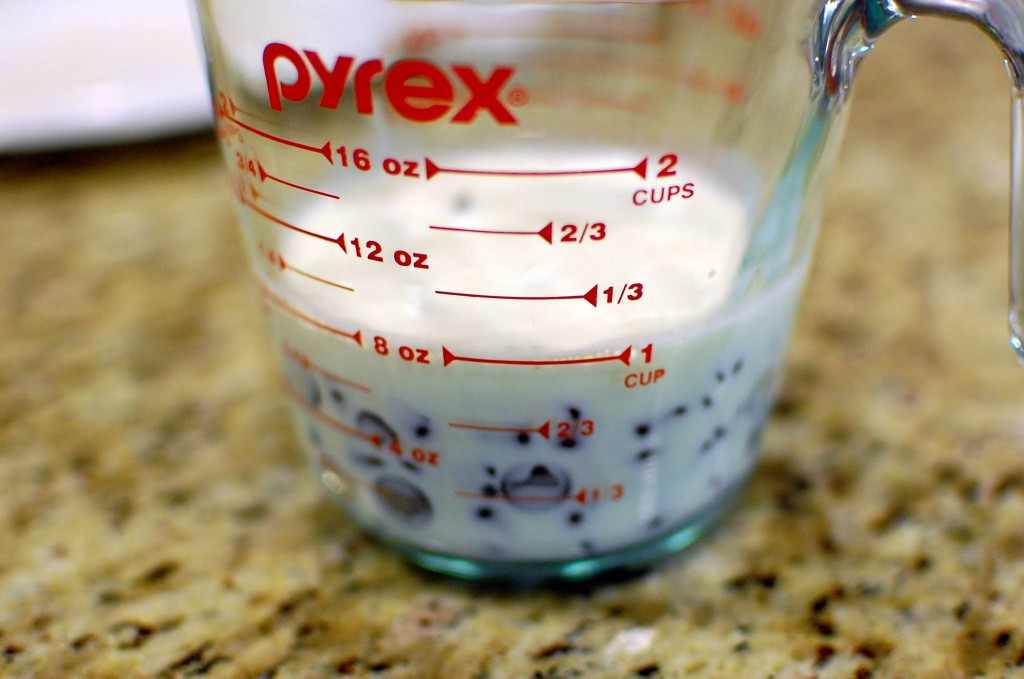 3.  Using a fork, stir the chocolate chips and the hot cream.  At first, it will be grainy and lumpy looking.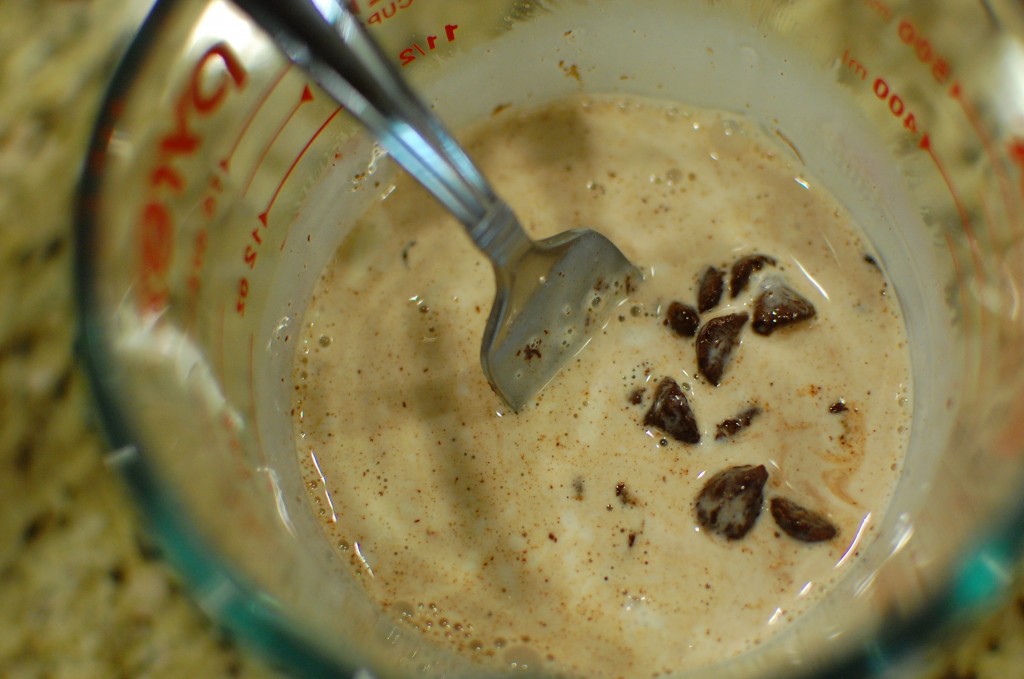 4.  As you continue to stir, the chocolate will melt and the ganache will smooth out into a thick satiny mixture.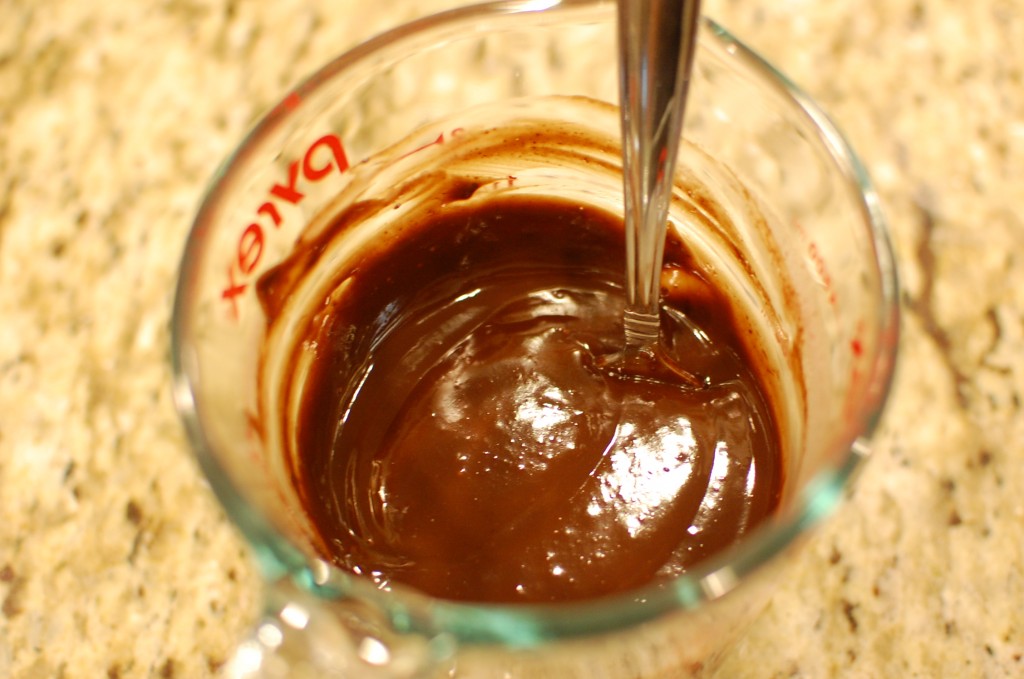 5.  Fill the tart shells with the warm ganache (use a small teaspoon and avoid touching the edges of the tartlet shell).  I was able to fill about 24 tartlet shells with one recipe of ganache.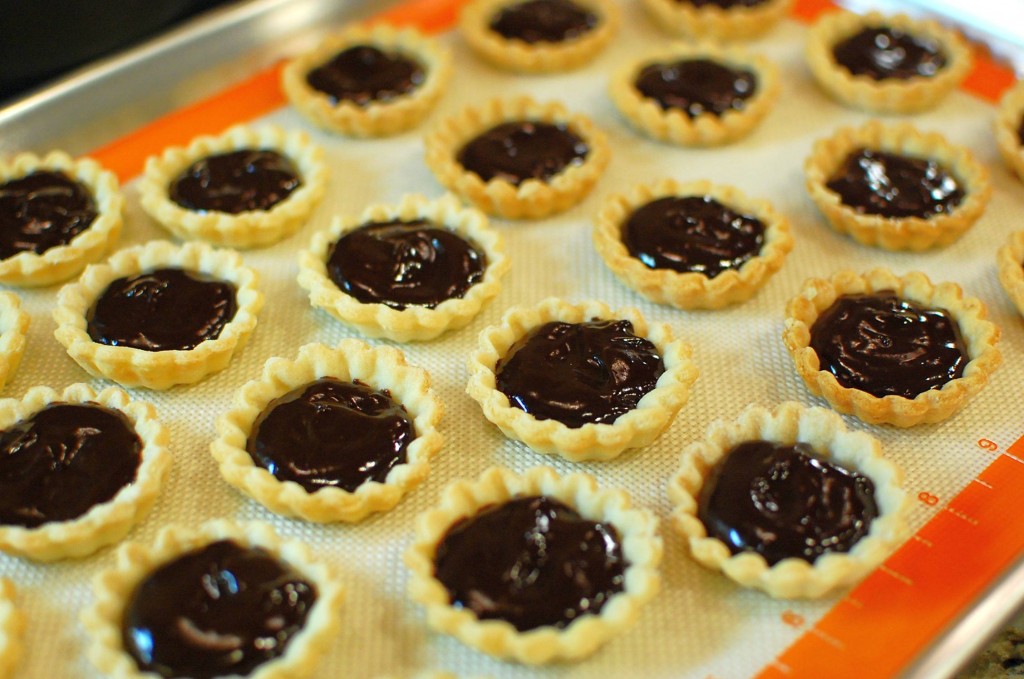 6.  Before topping with fruit or other decorations, allow the ganache to cool.  If you would like a chocolate-peanut butter variation, mix up the peanut butter cream:  1/3 c. peanut butter + 2 oz. cream cheese + 1/2 c. powdered sugar.  Fit a piping bag or sturdy ziplock bag with a small closed star tip, and pipe a little bit around the edges and center of each tart.  (A Wilton Decorating Tip Set will give you a variety of useful decorating tips that you can use for many things).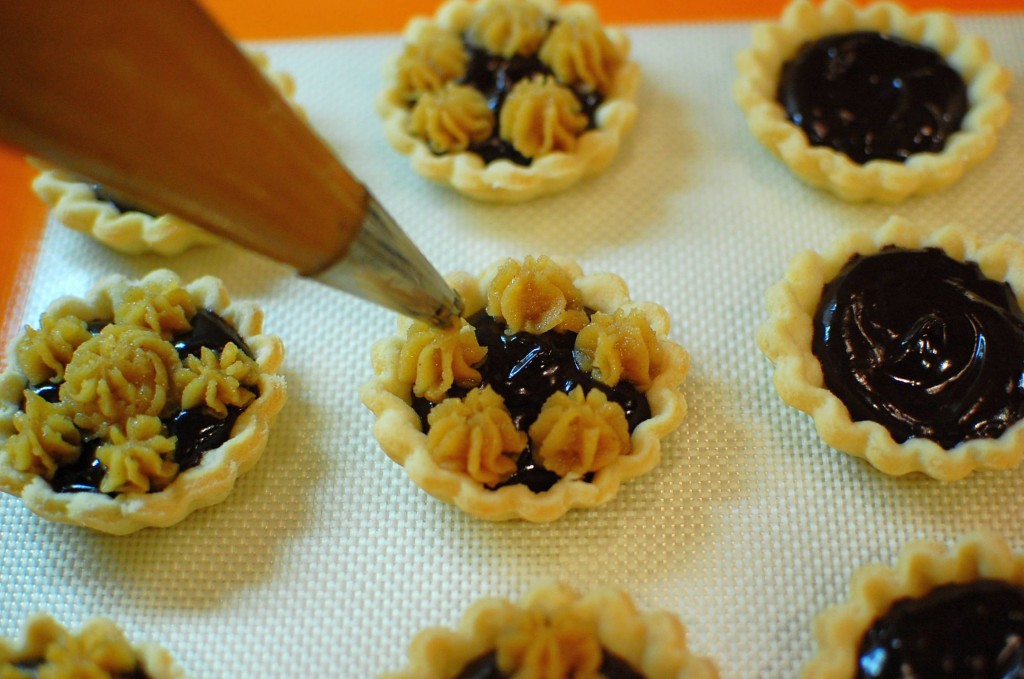 ***If you don't like peanut butter, you can top the chocolate ganache filling with whipped cream (whip 1/2 c. heavy cream with 2 T. powdered sugar) instead, then top with crushed cookie crumbs or chocolate sprinkles.  Or, fresh raspberries also go nicely with chocolate ganache – sprinkle with a bit of powdered sugar and add a small mint leaf to garnish.
CHEESECAKE CREAM TARTS:
1.  Mix together 3 oz. cream cheese + 3 T. heavy whipping cream + 1/2 tsp. vanilla extract + 1/2 c. – 1 c. powdered sugar in a small bowl.  (You can use more or less powdered sugar depending on how sweet and how thick you would like the filling to be.  I use the full 1 c. if I am going to be pairing the tarts with a sour fruit like raspberries… I use about 1/2 c. powdered sugar if I'm serving the tarts a little bit more plain, or with sweeter toppings.)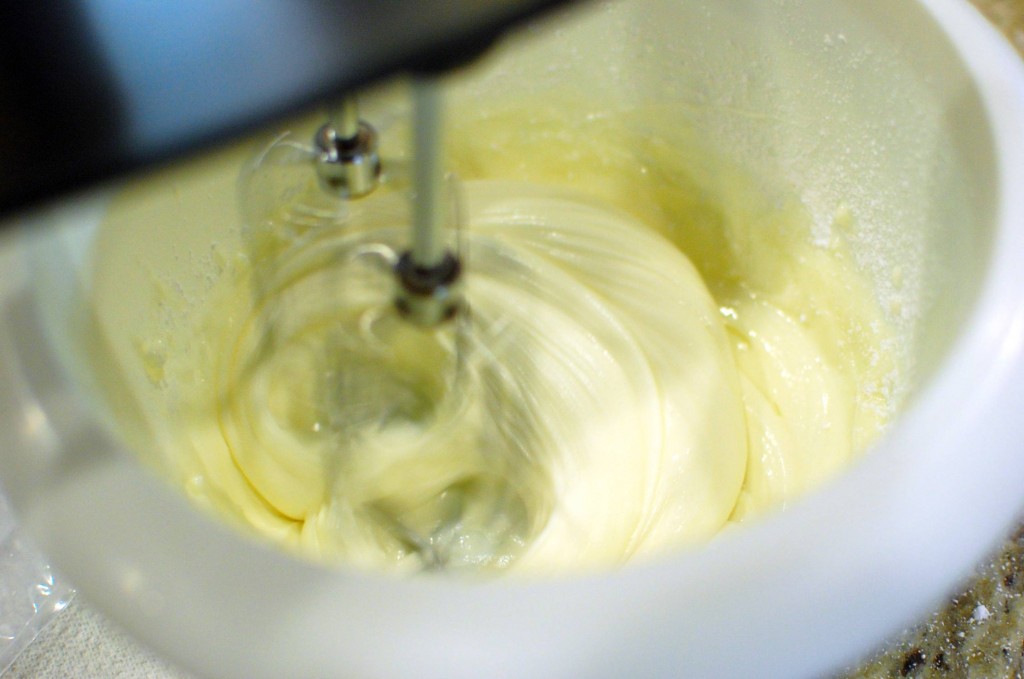 2.  To fill the tart shells, you can use a small teaspoon – to make it easier (and less messy), I usually fill a sandwich sized ziplock bag with the mixture, cut off a small piece of the corner, and neatly "pipe" the filling into the tart shells.  I was able to fill about 30 tarts with this mixture.
3.  For a nice presentation, I sprinkled the tarts with graham cracker crumbs and added a white chocolate candy melt (cut in half).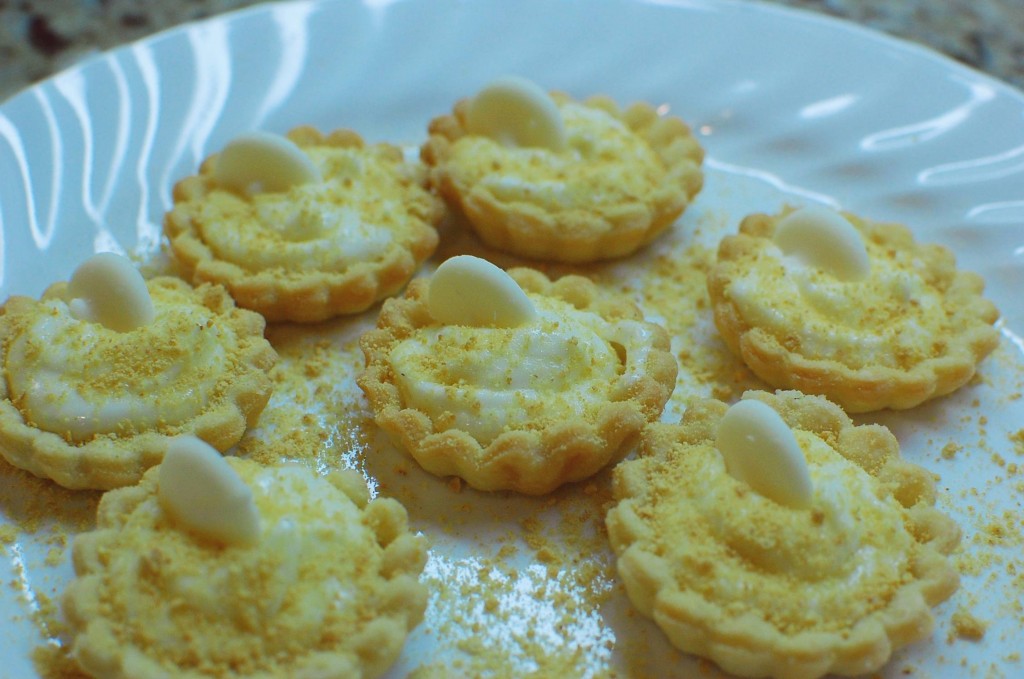 ***For a fruit variation, you can also top with raspberries.
PINEAPPLE COOKIE TARTS (or other jam-flavored tarts):
1.  Microwave the pineapple jam for 30-60 seconds to loosen it up.  It doesn't need to be really hot – just hot enough that it is not as solid, and easier to spoon into your tartlet shells.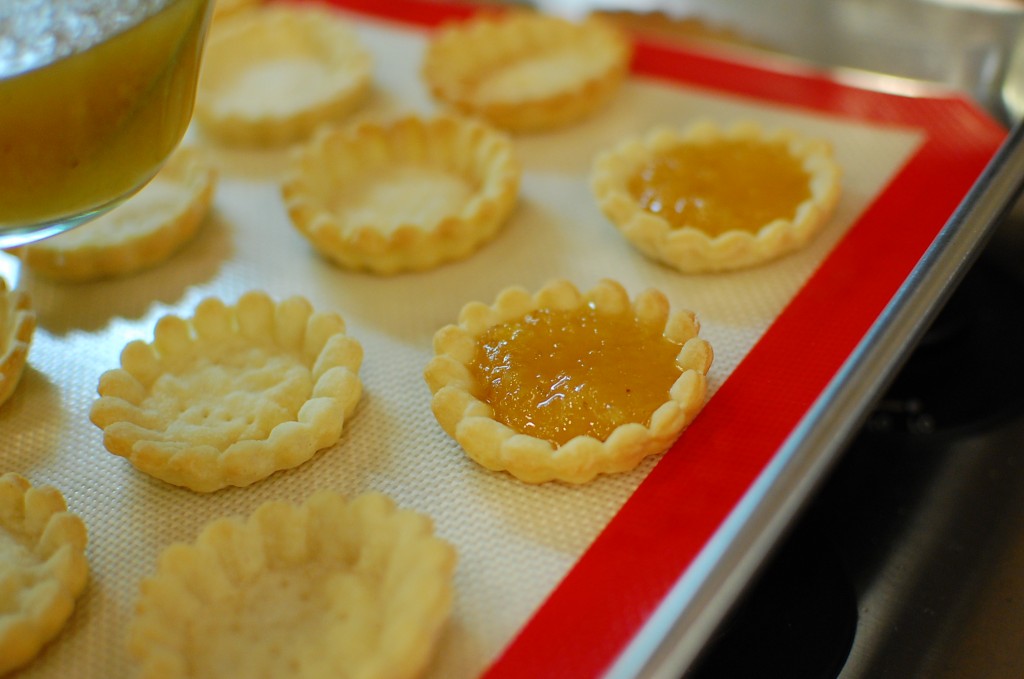 2.  Once the jam filling is cool, place a small leftover pastry cut-out in the center.  (Use the scraps from your leftover tart pastry dough to make little cut out shapes).  Place some powdered sugar into a sieve, and dust over the tops of the tarts.  The powdered sugar will cling to the pastry cut-out and the sides of the tart shell, and will dissolve into the jam.  This is an optional step, but makes the tarts look a little bit more professional.