More than fifteen years ago, when I was fresh out of school and working at my first "real" job… I had a routine where I would spend every Sunday afternoon with my aunt who lived nearby.  We would go out to lunch, go shopping, walk around… I really miss those special Sundays!  One summer, we stumbled into our favorite coffee shop that had a new drink promotion: an icy coconut lime smoothie!  That drink was sooooo good… refreshing, delicious… it tasted like summer in a plastic cup!
Now years later, I was thinking about new and interesting cake flavors to try… and I remembered that coconut-lime smoothie.  Why not try to make it as a cake?
I found lime extract at Home Goods… they also sell it online.  If you can't find it – I don't think it's super essential – just use lemon extract instead.  (As long as you are still using fresh lime juice and lime zest – it's still a "lime" flavored cake, right?)  Lemon extract is fairly easy to find – I buy a HUGE bottle of it at Smart & Final – and the regular supermarket usually sells smaller bottles next to vanilla on the baking aisle.   The green food coloring is optional – but I find that the addition of a little green color helps make the lime taste more convincing, since we tend to eat with our eyes…
I used (large) Mexican limes for this recipe – if you are using the smaller Key limes, you might need to use 10-15 limes to get enough juice and zest.
Coconut Lime Bundt Cake:
3 c. flour
4 tsp. baking powder
1 tsp. salt
6 eggs
2 c. sugar
1 c. nonfat plain yogurt
1 c. applesauce
1 c. canola oil
zest of 4-5 limes
1 tsp. lime or lemon extract
few drops green food coloring (optional)
1 c. shredded coconut
Lime Soaking Syrup:
2/3 c. lime juice
2/3 c. granulated sugar
Lime Glaze:
4 T. lime juice
2 c. powdered sugar
flaked coconut (for decoration)
1.  Preheat oven to 350 degrees.  Spray a bundt pan with non-stick spray.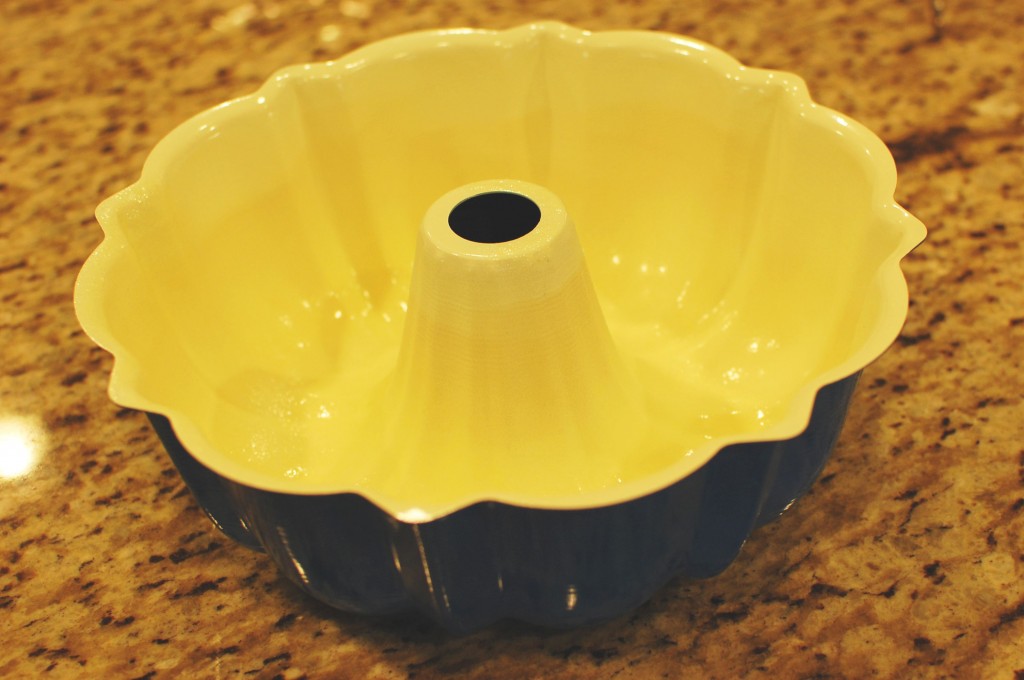 2.  Sift the flour, baking powder, and salt.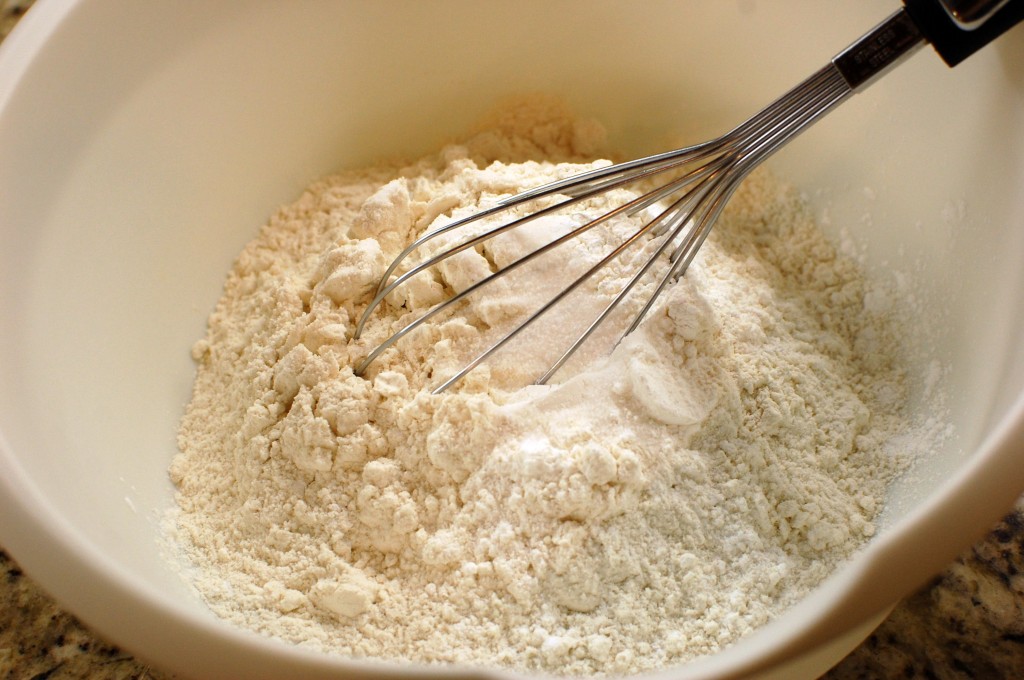 3.  Combine the eggs, sugar, yogurt, applesauce, oil, lime zest, and lime extract.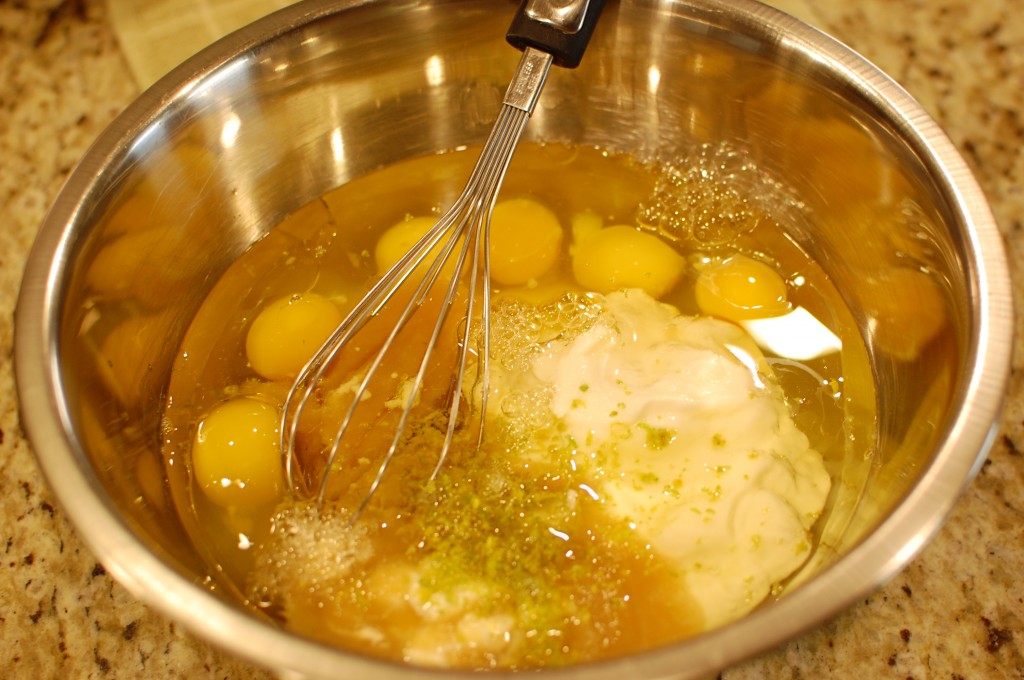 4.  Pour the wet ingredients into the dry, and mix until just combined.  Tint with 2-3 drops green food coloring (optional).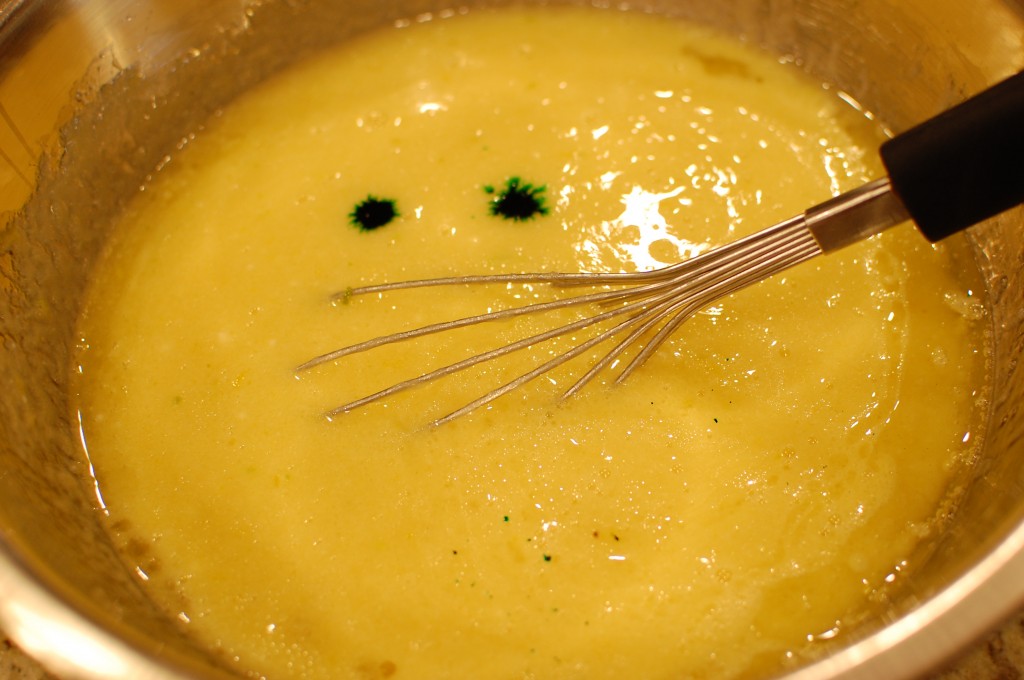 5.  Mix in the shredded coconut.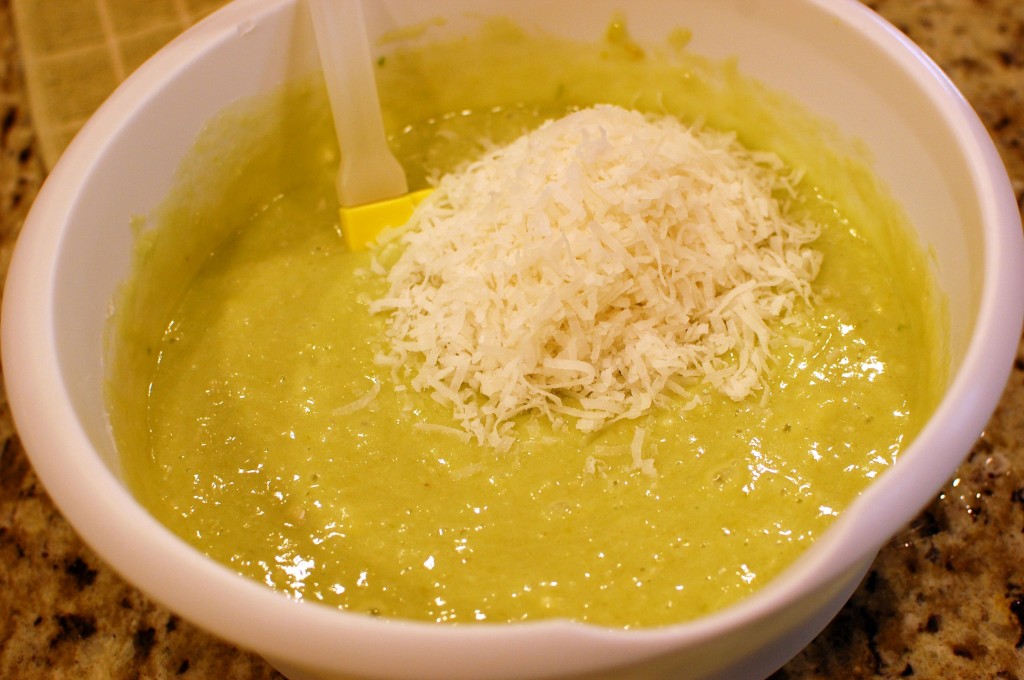 6.  Pour the batter into the prepared bundt pan, bake at 350 degrees for 1 hour (or until done).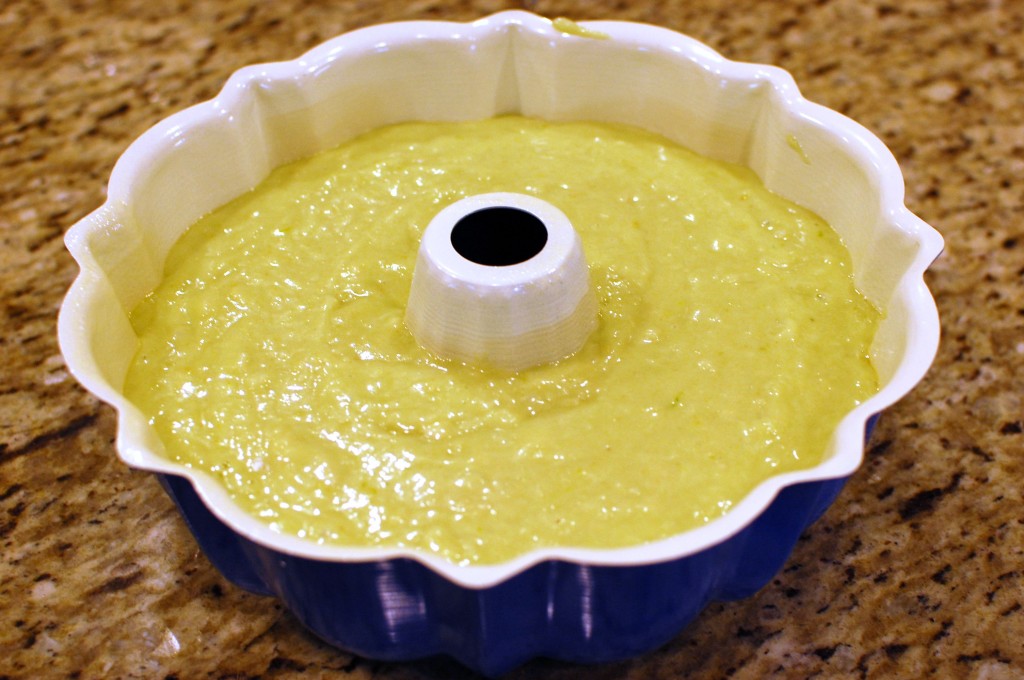 7.  Prepare the soaking syrup by microwaving the sugar and lime juice in a 2 cup pyrex measuring cup.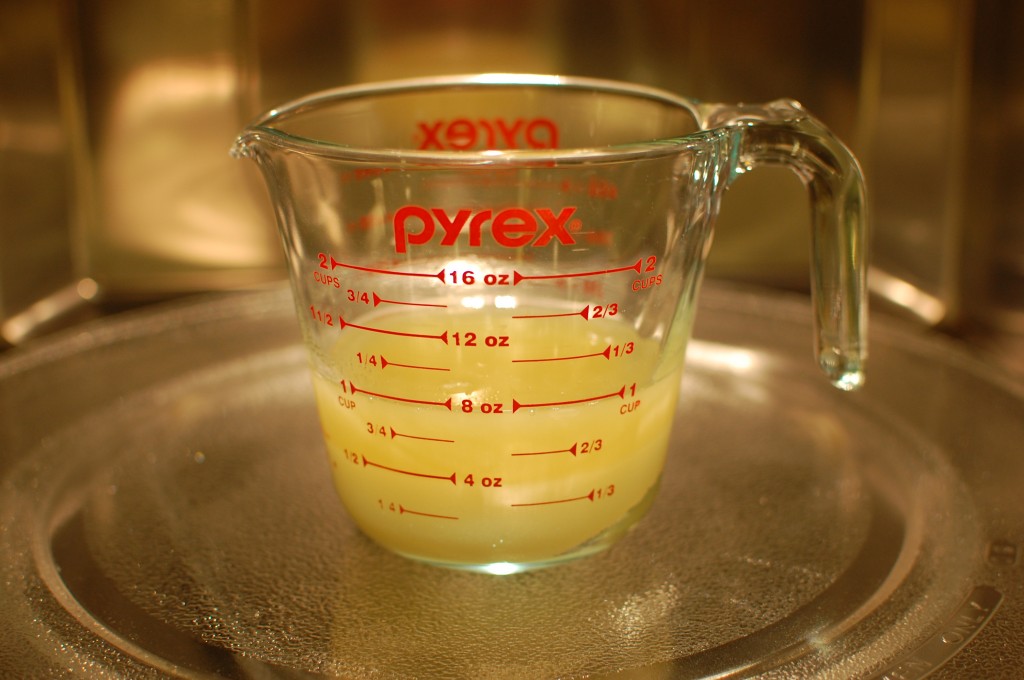 8.  When the cake is done, allow to cool 5 minutes, then slowly pour the soaking syrup over the cake, allowing it to absorb in.  (You can poke a few holes in the top of the cake with a wooden skewer first – this will help the soaking syrup absorb deeper into the cake.)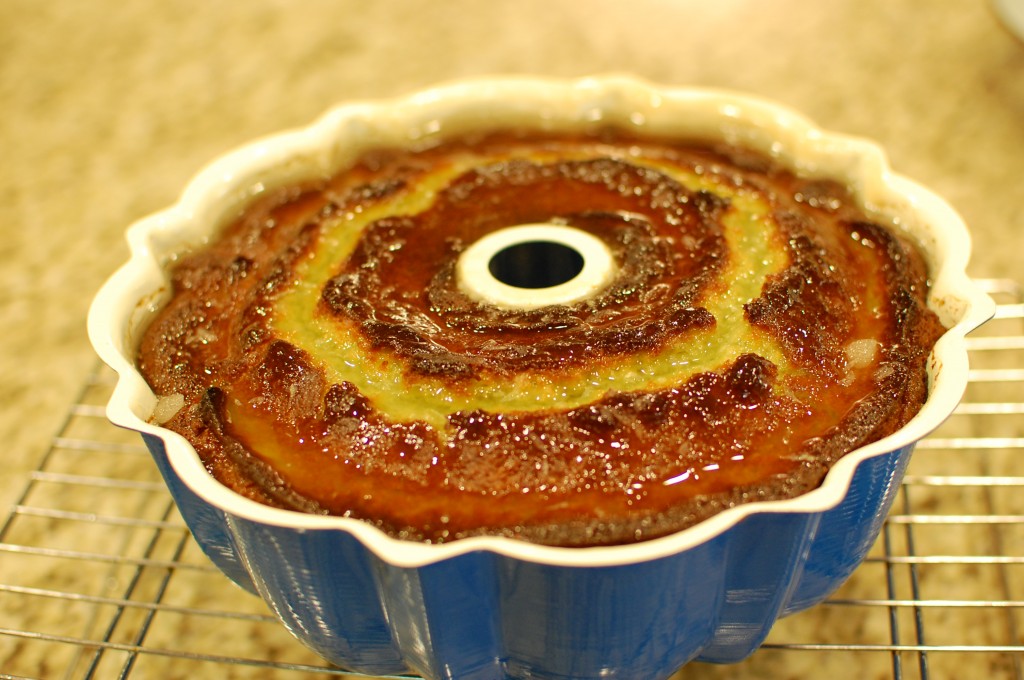 9.  Allow the cake to cool another 30 minutes in the pan, invert onto a serving platter.  Prepare the glaze by mixing the powdered sugar with the remaining lime juice.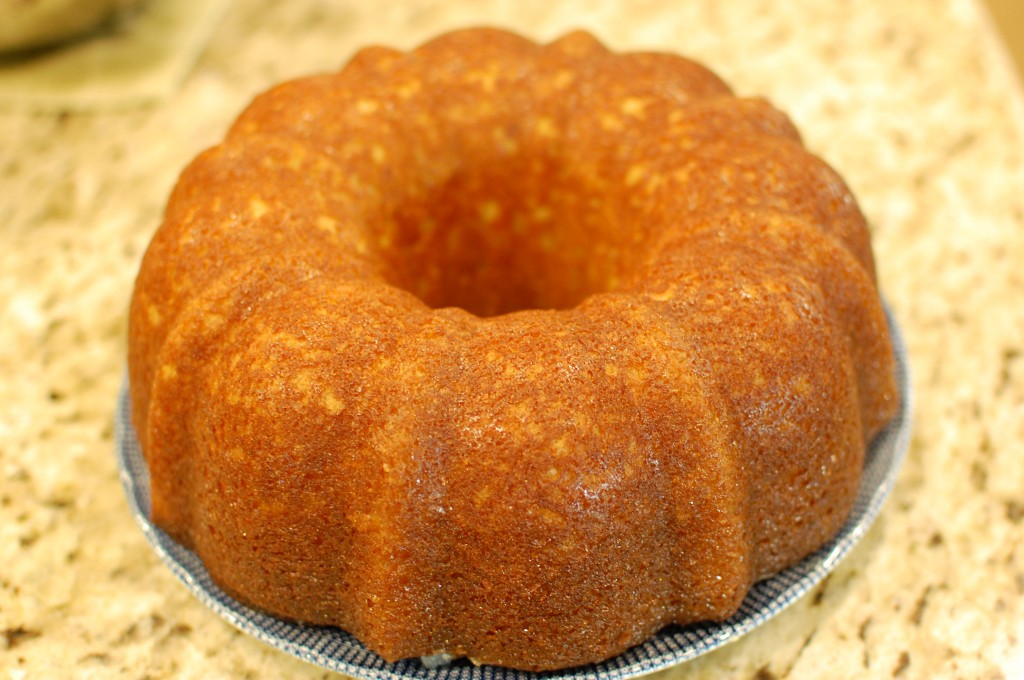 10.  When the cake is completely cool, drizzle the glaze over the top, and sprinkle with some flaked coconut.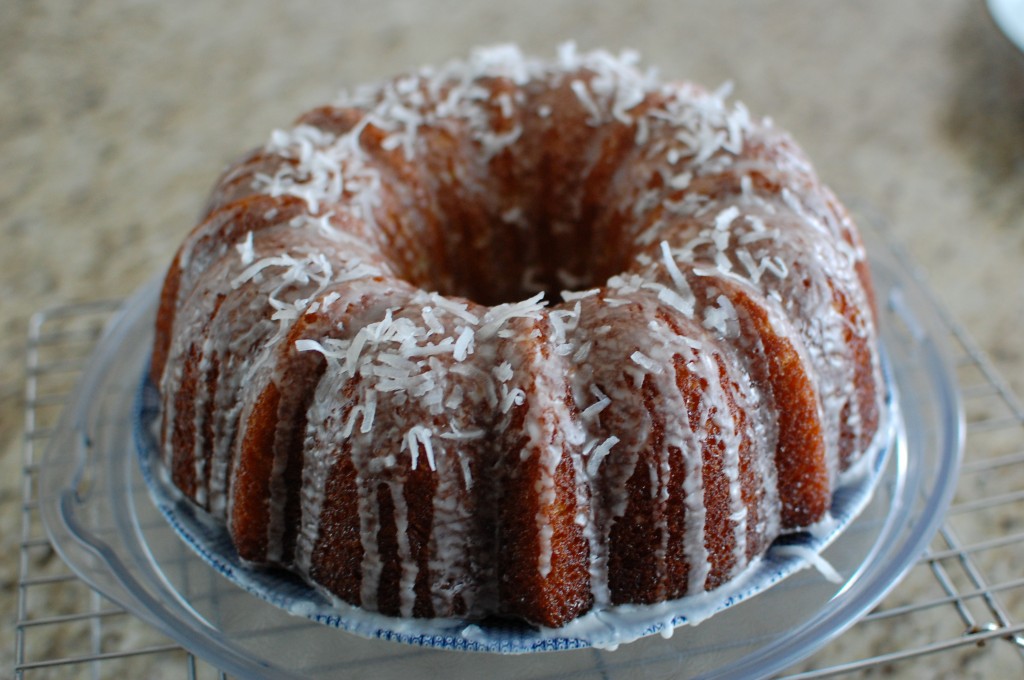 11.  Cut into wedges, and serve: