The headline news this morning was, "San Diego's weather forecast for Friday: A month's worth of rain, all in one day."  Whaaaaaat?  That's the kind of weather that makes you want to stay home and sip a hot cup of tea while watching TV with your cat.  Extra points if you have some cake to snack on with the tea.
My gloomy, rainy day inspired this Earl Grey Tea Cake.  Flavored with Earl Grey tea, this version of sour cream pound cake has a subtle and delicate bergamot flavor, punched up (slightly) with the addition of orange zest.  (Earl Grey tea is black tea, flavored with oil of bergamot – a citrus fruit related to the orange).  Since it is a pound cake – it does have a tight, dense crumb – but the addition of sour cream helps make it much moister than traditional pound cake.
I have many versions of Earl Grey tea in the pantry – my favorite is a Viennese Earl Grey sold by Harney & Sons.  Another Earl Grey tea (which is surprisingly good) – is the officially licensed Star Trek Earl Grey Tea, sold by ThinkGeek.com.  If you use loose Earl Grey tea leaves – these tend to be a little bit higher in quality than what you get in a tea bag, so the flavor will be just a bit better.  The only thing is that the tea leaves in loose tea are more likely to be whole, and in larger pieces – so you will need to break them down a bit in a blender or grinder.  If you don't have a grinder (or don't want to go through the trouble) – then break open a couple tea bags, and use the smaller bits inside  (tea bags usually contain fannings – the smaller pieces of tea leftover after the higher quality leaves are separated out).  For tea bags, I prefer Twinings Earl Grey tea (in the yellow box).
If you don't like the flavor of Earl Grey tea, then you can substitute with green tea or lavender tea – those will both make an interesting flavor variation.  (I would omit the orange zest, though, if you are using green tea.  For lavender tea – I would probably go with lemon zest instead of orange zest).
Watch the loaf closely (through the oven window) for browning – especially around the 40 minute mark.  If the top of the loaf seems like it is getting a bit dark, then cover with foil for the remainder of the baking time to protect it from burning.  (And make sure you start with room temperature ingredients!)
Earl Grey Tea Cake:
1 T. loose Earl Grey Tea leaves
zest of one orange
1/2 c. unsalted butter
1/2 c. sour cream
1 1/2 c. sugar
1/2 tsp. salt
3 eggs
1/4 tsp. baking soda
1 1/2 c. bleached all-purpose flour
1.  Preheat oven to 350 degrees, prepare a 9″ X 5″ loaf pan by spraying with non-stick spray (or grease and flour).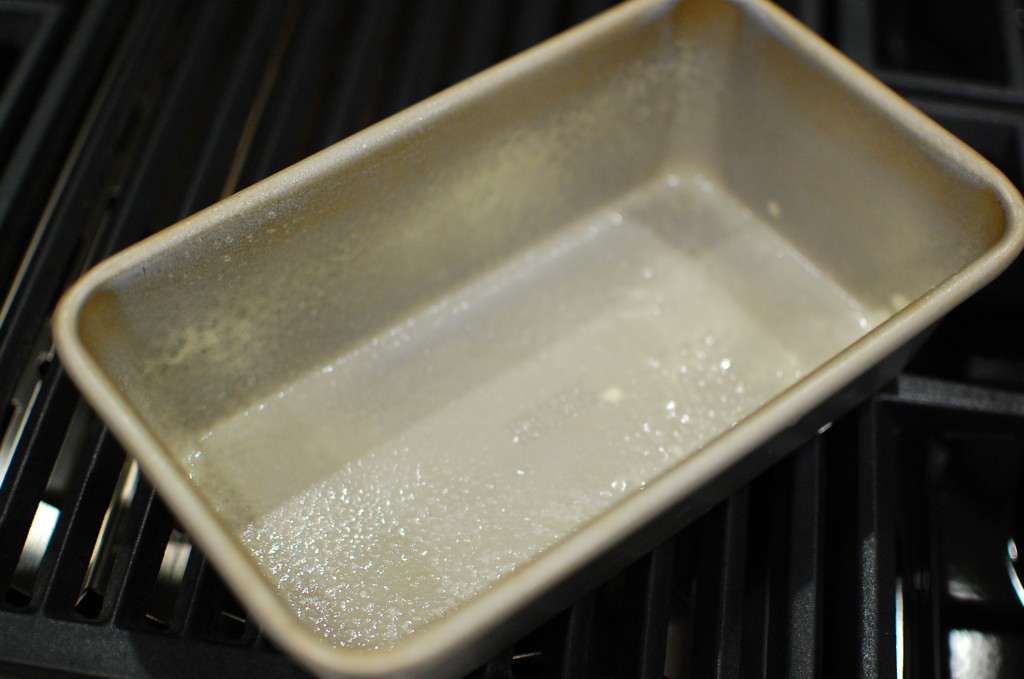 2.  Measure 1 T. loose Earl Grey Tea leaves into a coffee grinder or blender.  (I'm using a small grinding attachment that came with my Cuisinart Hand Blender).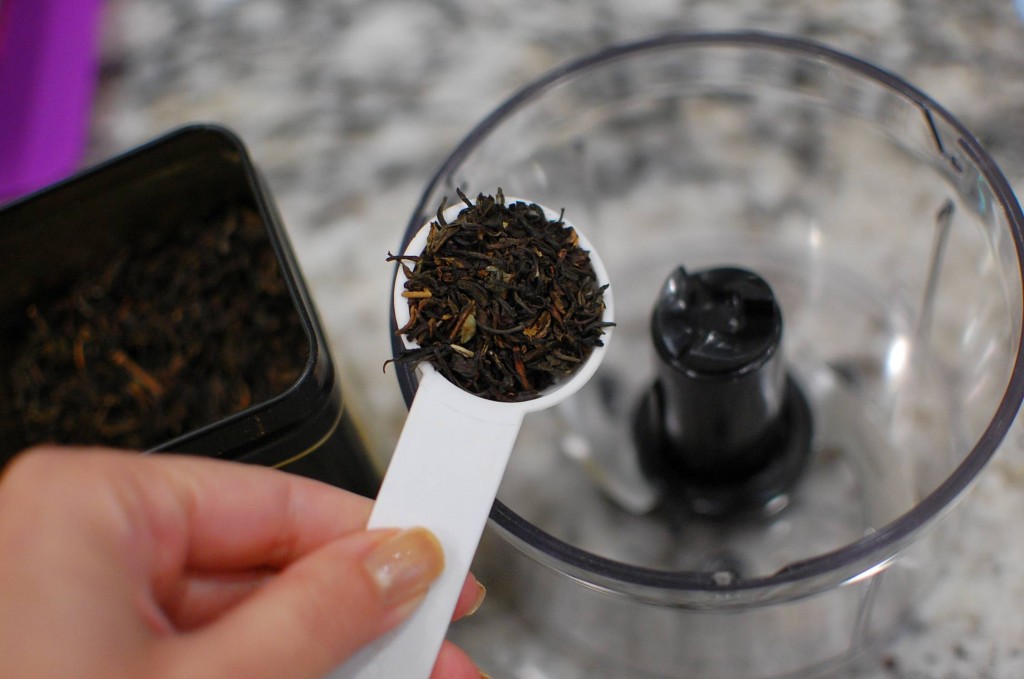 3.  Grind the loose tea leaves into small bits.  You don't need to grind it down to a powder – but you definitely don't want large chunks of tea leaves.  Aim to just break it down a bit.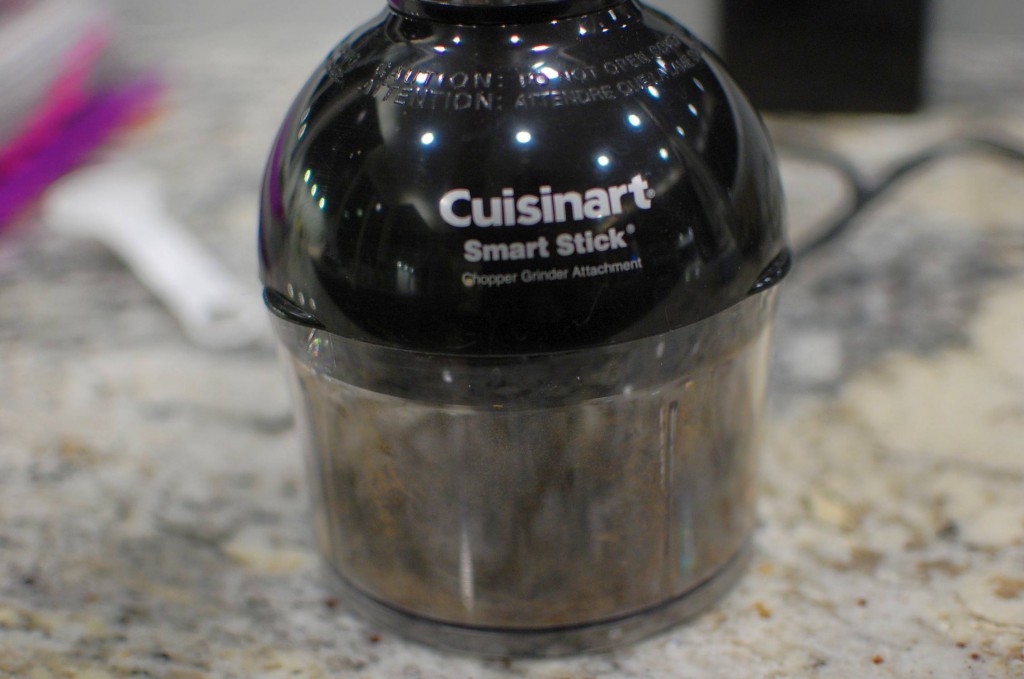 4.  Zest one orange.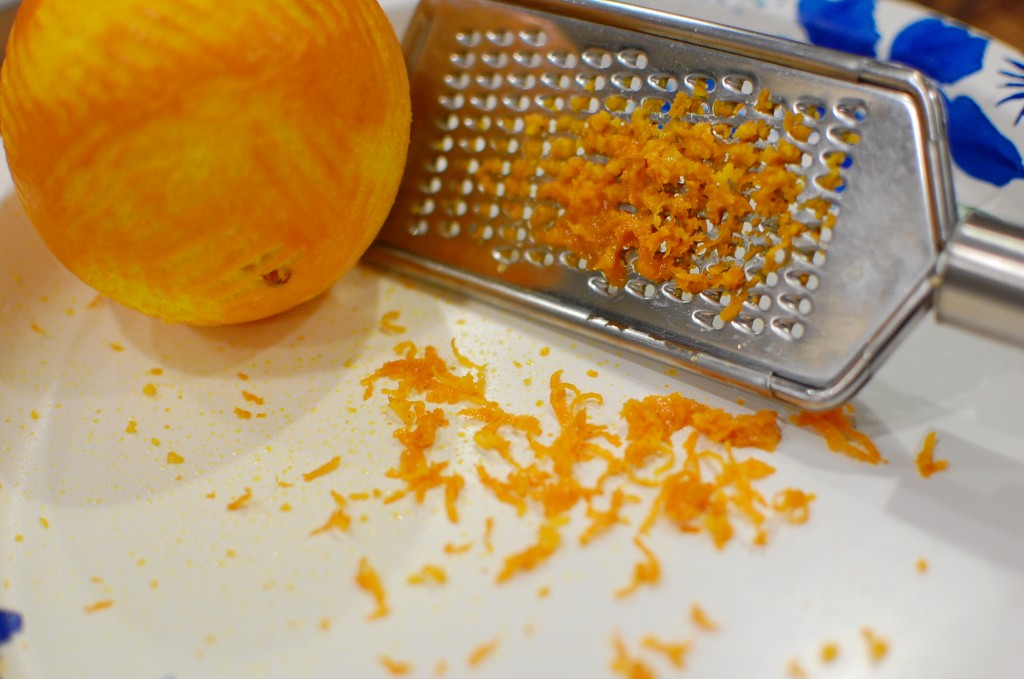 5.  Place the butter, sour cream, sugar, orange zest, Earl Grey tea leaves, and salt into a large mixing bowl.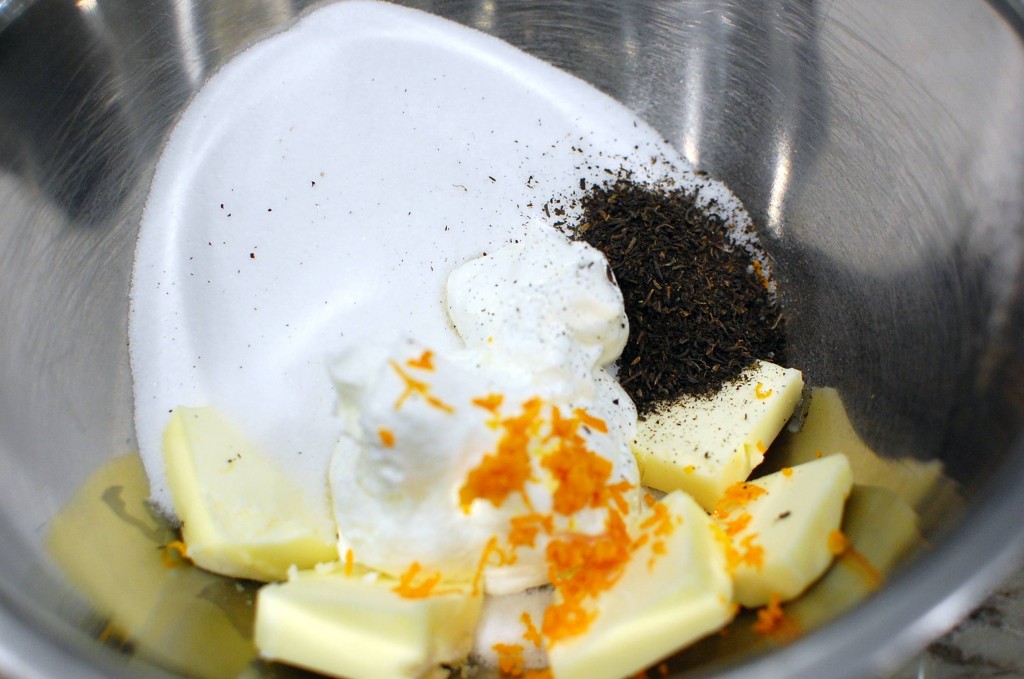 6.  Cream all the ingredients together for about 3-4 minutes, until light and fluffy.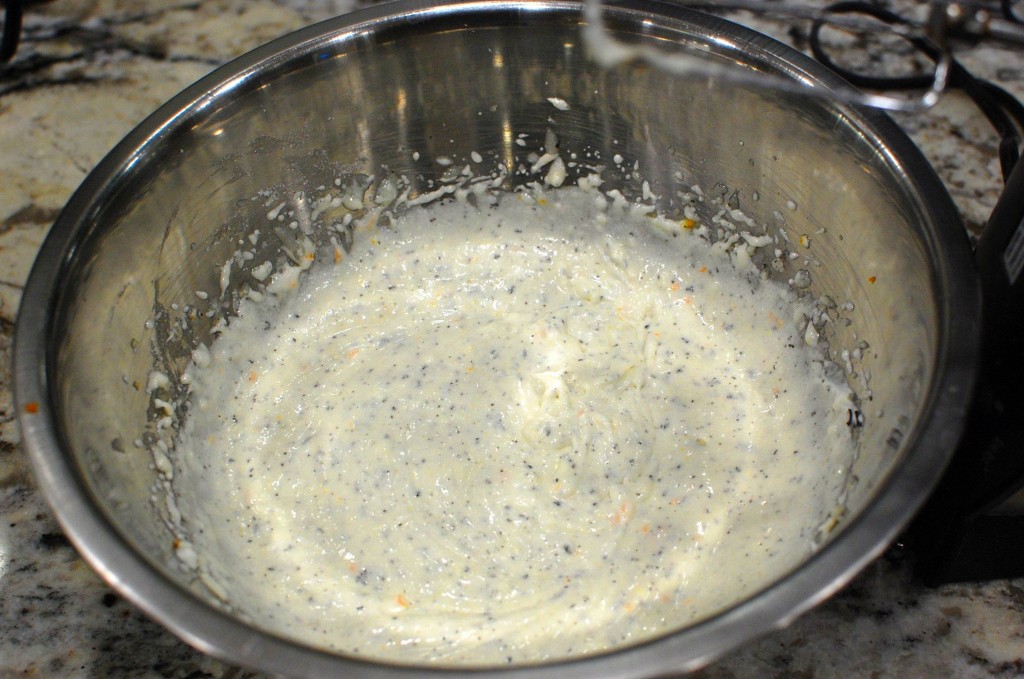 7.  Slowly add in the eggs, one at a time, beating between each addition.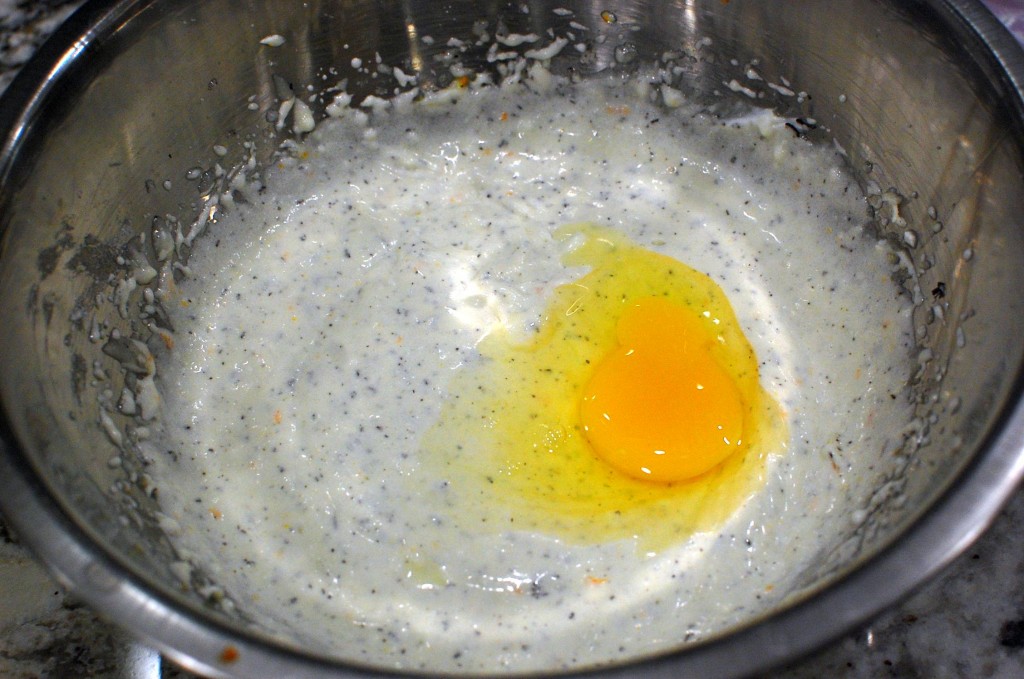 8.  Sprinkle the baking soda on top, and mix in.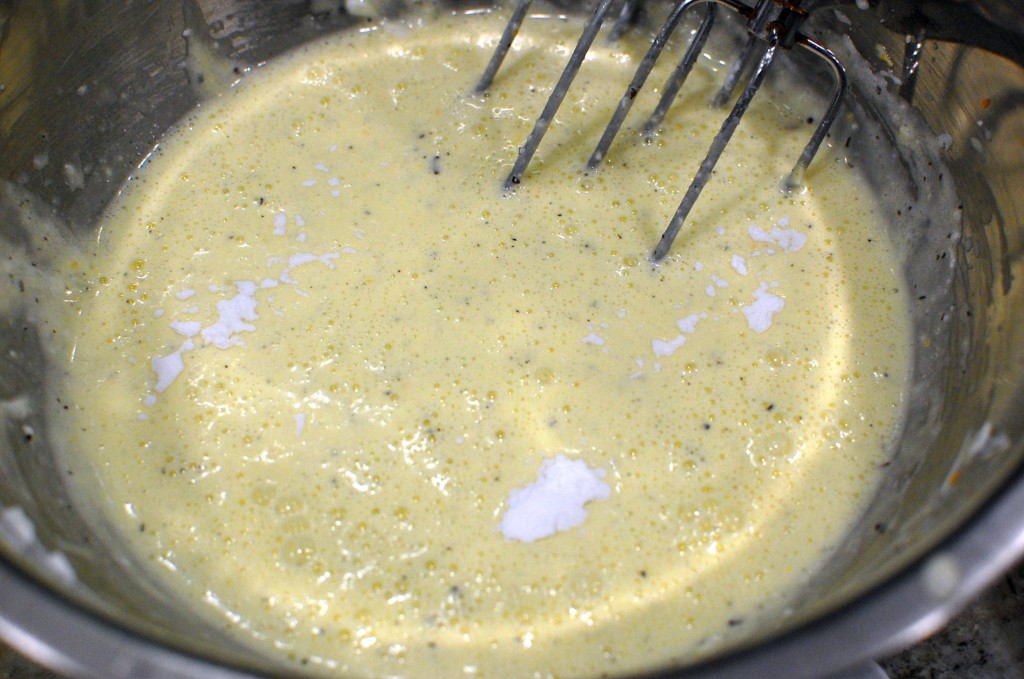 9.  Last, add the flour and combine with the rest of the ingredients until smooth.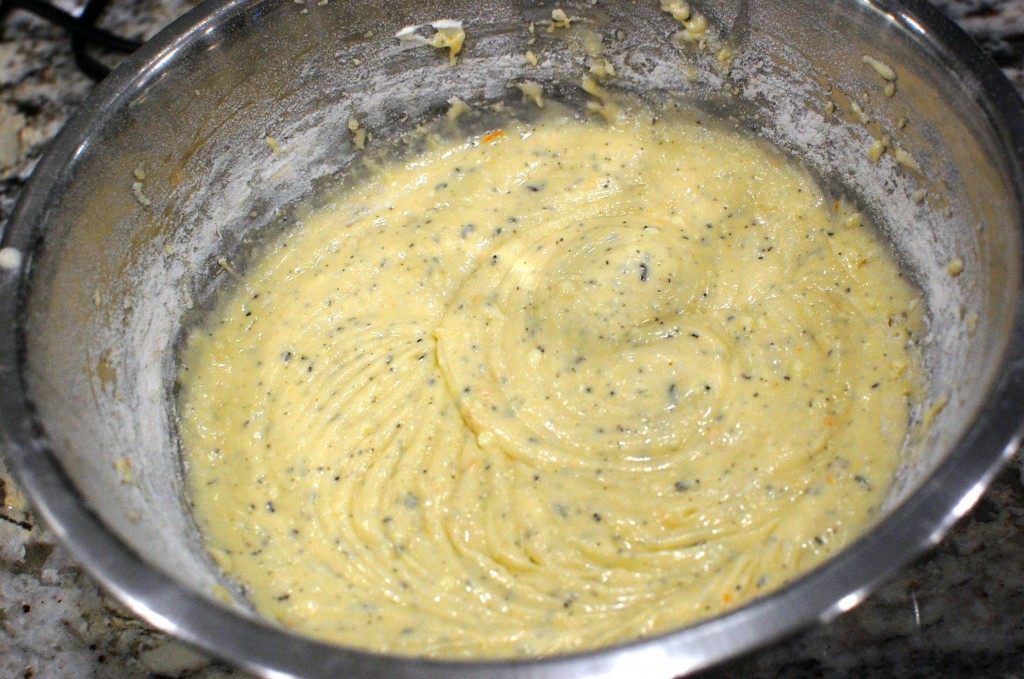 10.  Pour the batter into the prepared loaf pan.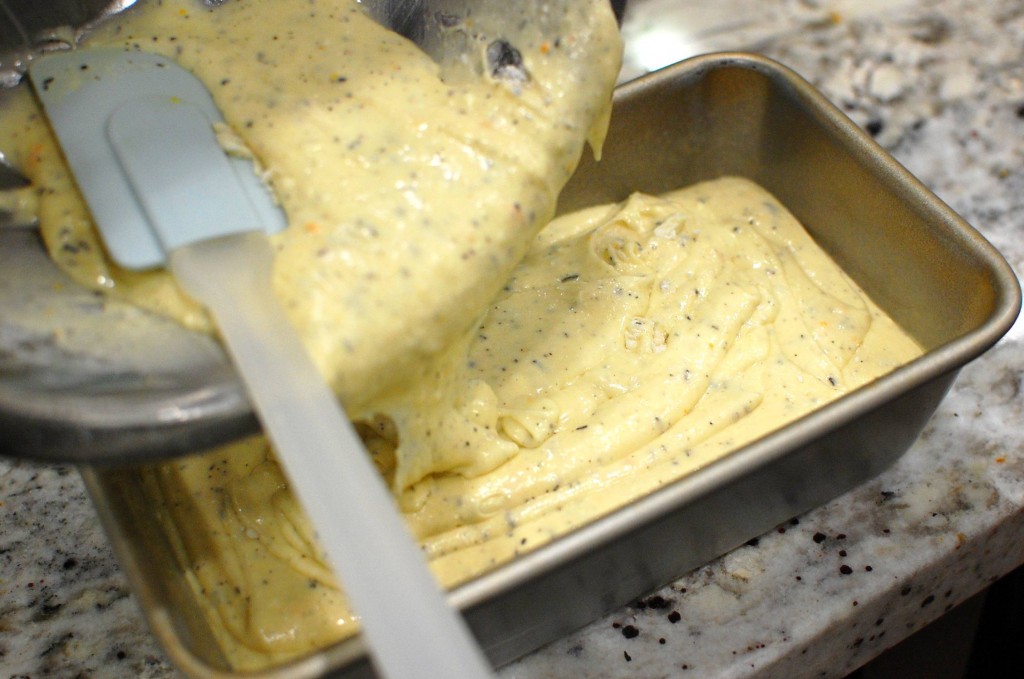 11.  Sprinkle the top of the batter with large crystal decorating sugar, like Wilton Sprinkles (optional).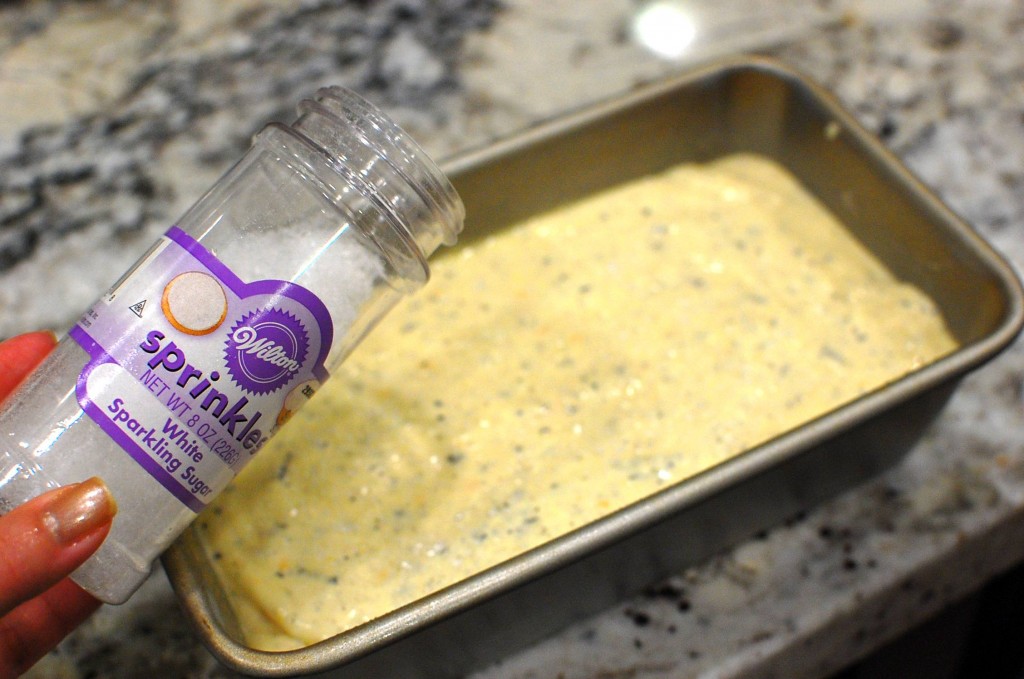 12.  Bake the loaf for about 50-60 minutes at 350 degrees.  Check on the loaf after about 40 minutes of baking.  If the top of the loaf starts browning too much, cover with foil for the remainder of the baking time.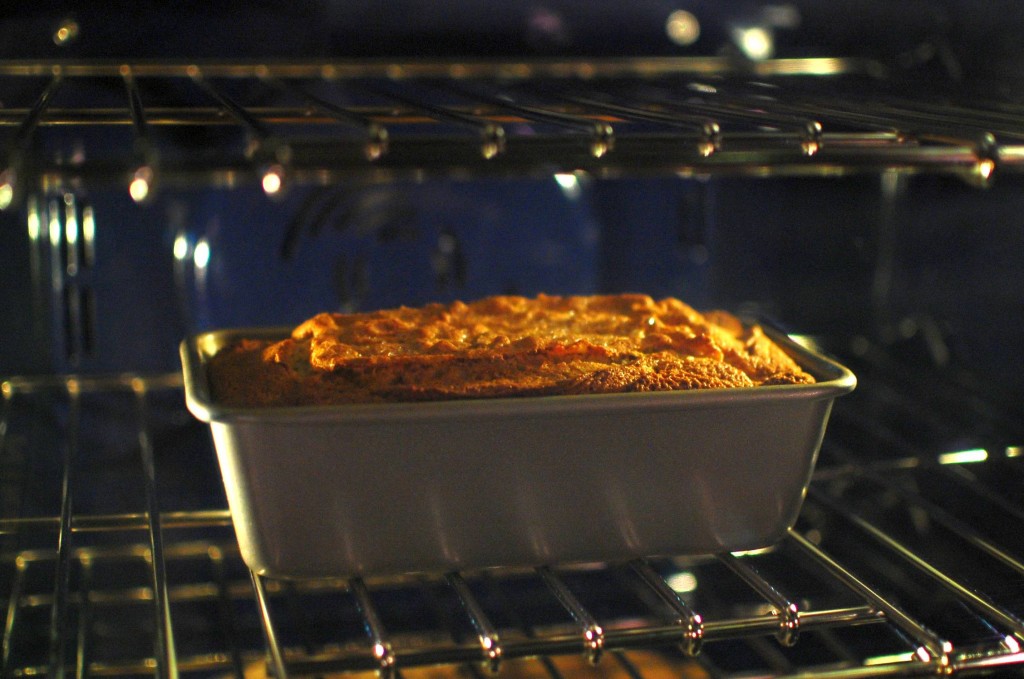 13.  Remove from the oven, and allow to cool in the pan for 5-10 minutes.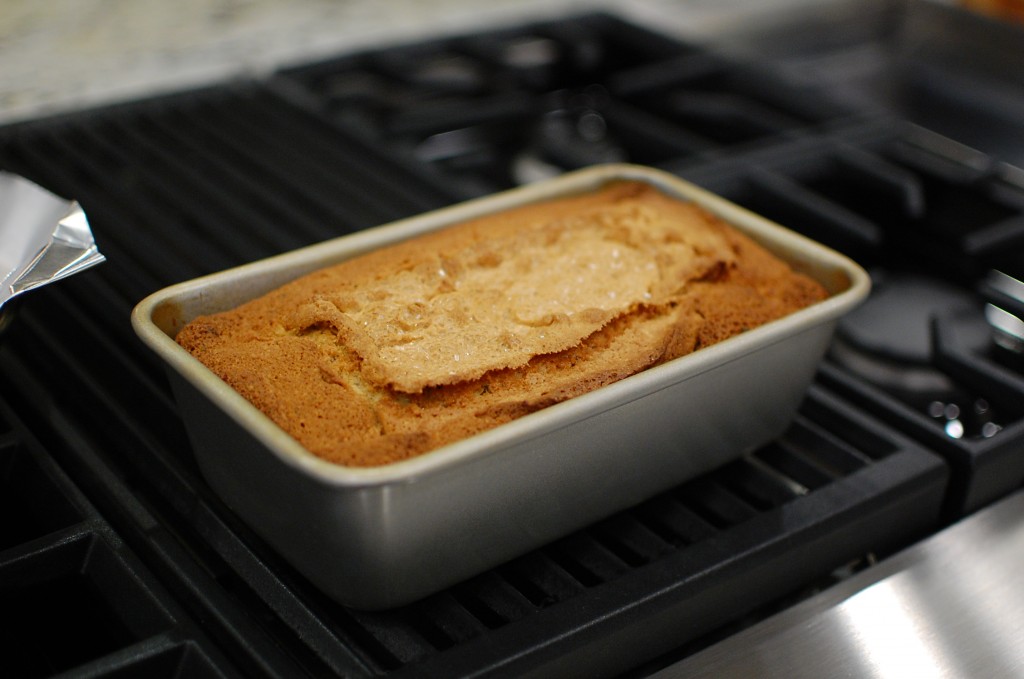 14.  Remove the loaf from the pan, and allow to cool completely before slicing.