Last  year, I visited the Mauna Loa Macadamia Nut Plantation in Hilo, Hawaii.  We got there about 1 hour before closing – just enough time to wander outside and check out some of the Macadamia Nut trees, buy some vacuum-sealed packs of Macadamia nuts to bring home, and sample some of their awesome Macadamia Nut ice cream!  Rich and creamy, with a subtle macadamia flavor and chunks of nuts – this ice cream was so good, and I found myself craving it once we got home!  And of course – my solution to this problem is always to figure out how to make it at home, so I can have it anytime I want.
Macadamia Nut ice cream is very simple to make as long as you have an ice cream machine.  I've mentioned before, I got a Cuisinart Ice Cream Maker on sale at Williams-Sonoma last year.  I use it all the time – it's so easy!  You just freeze the bowl insert ahead of time (I store mine in the freezer so it's always ready), put it in place, then turn the machine on!  As of right now: 8/18/14, this particular model is on sale with an extra freezer bowl insert for $69.95 with free shipping from Williams-Sonoma (so, 2 freezer bowls).  You can get the same model on Amazon for $49 if you want only the one freezer bowl.  I like having the extra freezer bowl insert because if I want to make two different flavors of ice cream back to back, I don't have to wait for the bowl to re-freeze.  But if you are only going to make ice cream once in awhile – I'd go for the Amazon bundle since it's cheaper and there is less stuff to store.
If you are lucky, you might be able to find Mauna Loa Macadamia Nuts at Costco.  I know that our Costco (here in San Diego) often has Hawaiian stuff: nuts, candies, etc.  I'm not sure about in other cities.  Sprouts Market usually has roasted Macadamia nuts for sale in their bulk bins.  Otherwise, you can try places like Trader Joe's, Bates Nut Farm (Valley Center, CA), or Hadley Fruit Orchard (Cabazon, CA).  For best results, use Honey Roasted macadamia nuts.  If you can't find honey-roasted, regular roasted nuts will work just fine.  (If you buy the salted kind, you may want to rinse off the excess salt from the nuts and allow them to dry before proceeding with the recipe below – you may want to omit the extra salt from the recipe too.)
To store your homemade ice cream, you can use a plastic tupperware container and insulate it by wrapping it with a kitchen towel, or try the Tovolo Ice Cream Container - it is specially insulated for ice cream to keep it frozen soft without getting overly hard.  I bought one regular (white) Tovolo ice cream container on Amazon (about $15), but I found a pink one at Home Goods for $9.95.  (For easy identification in the freezer, I use the white Tovolo container for vanilla and the pink one for other flavors.)
Looking for a different flavor?  Here are some of my previous posts of ice cream recipes:
Azuki Bean (Red Bean) Ice Cream
Lactose-Free (non-dairy) Vanilla Ice cream
Macadamia Nut Ice Cream:
1/2 can honey roasted macadamia nuts (2.25 oz)
2 T. unsalted butter
1/2 tsp. salt
1 tsp. vanilla extract
2/3 c. sugar
1 1/2 c. milk
1 1/2 c. heavy cream
Hardware needed:
small sauce pan
2 qt. pitcher
1.  The day before making the ice cream, place the freezer bowl insert for your ice cream machine into the freezer.  Then prepare your ice cream mixture.  Chop the macadamia nuts fine.  (Remember these will end up as chunks in your ice cream, so chop them however coarse or fine  that you like.)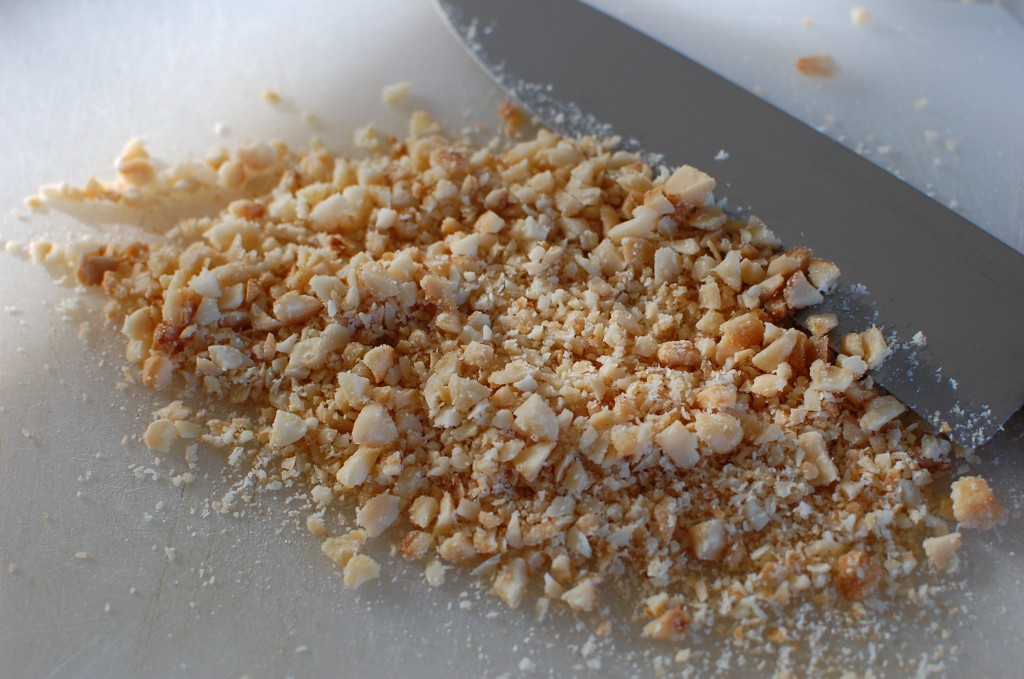 2.  In a small saucepan, melt the butter.  Add the chopped macadamia nuts, and saute over medium low for about 1 minute.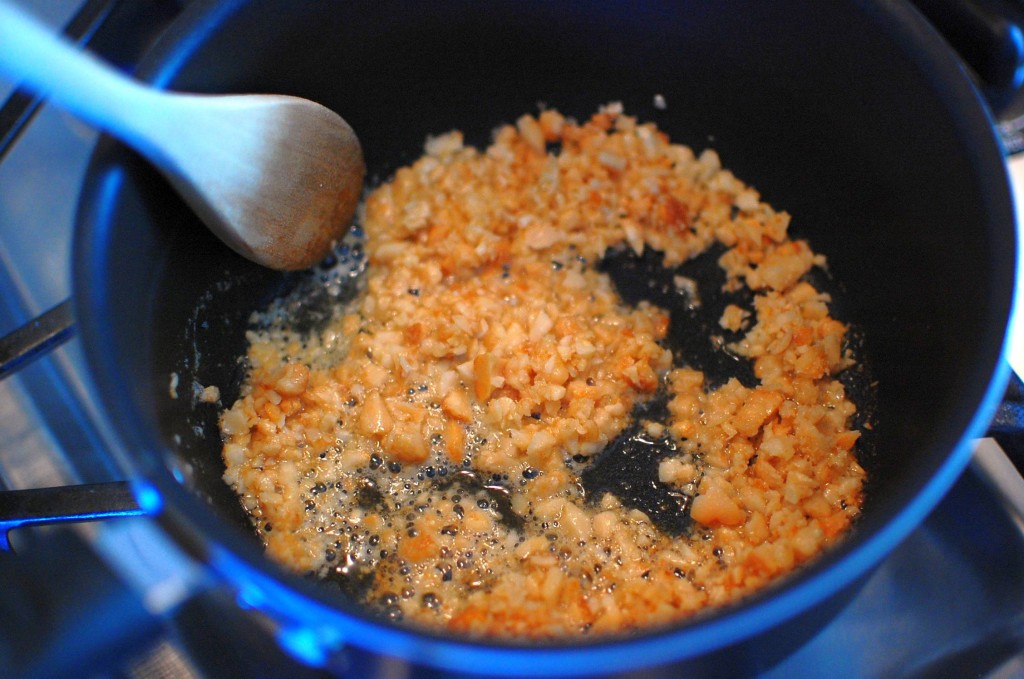 3.  Add the salt, vanilla extract, and milk.  Stir to combine, then add the sugar, and heat for another minute.  (You don't want to heat the milk too much – just enough to dissolve the sugar.  Do not boil or simmer.)  Turn off the heat and cool.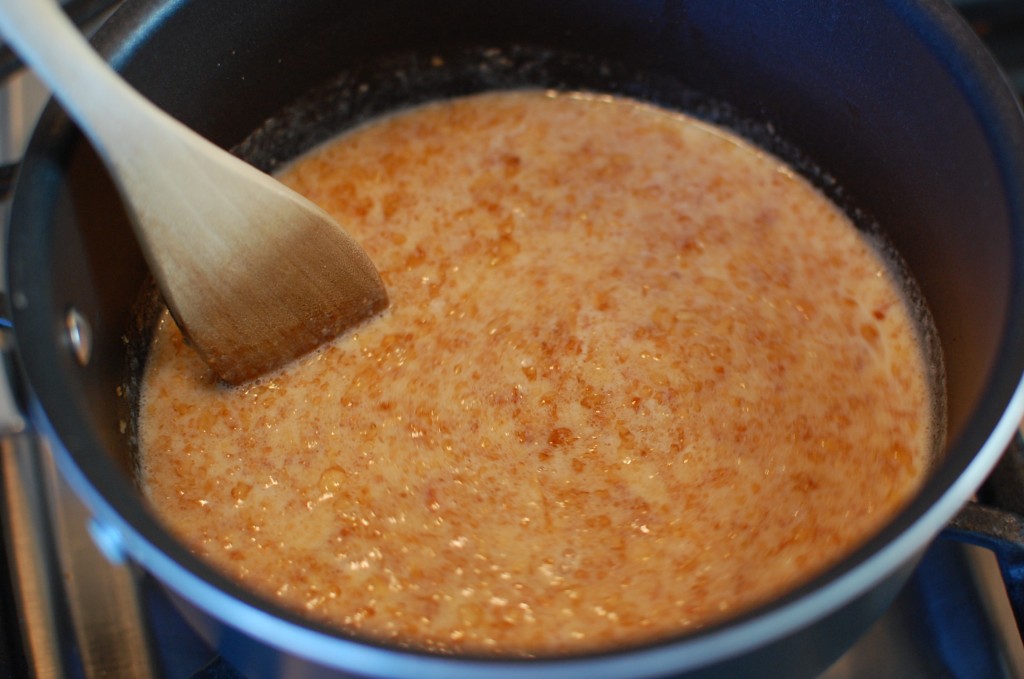 4.  Pour the mixture into a 2 qt. pitcher, add the heavy cream, and stir to mix.  Refrigerate overnight to chill completely.  (The chilling step will help you create a finer textured ice cream, and will also help the flavors meld.)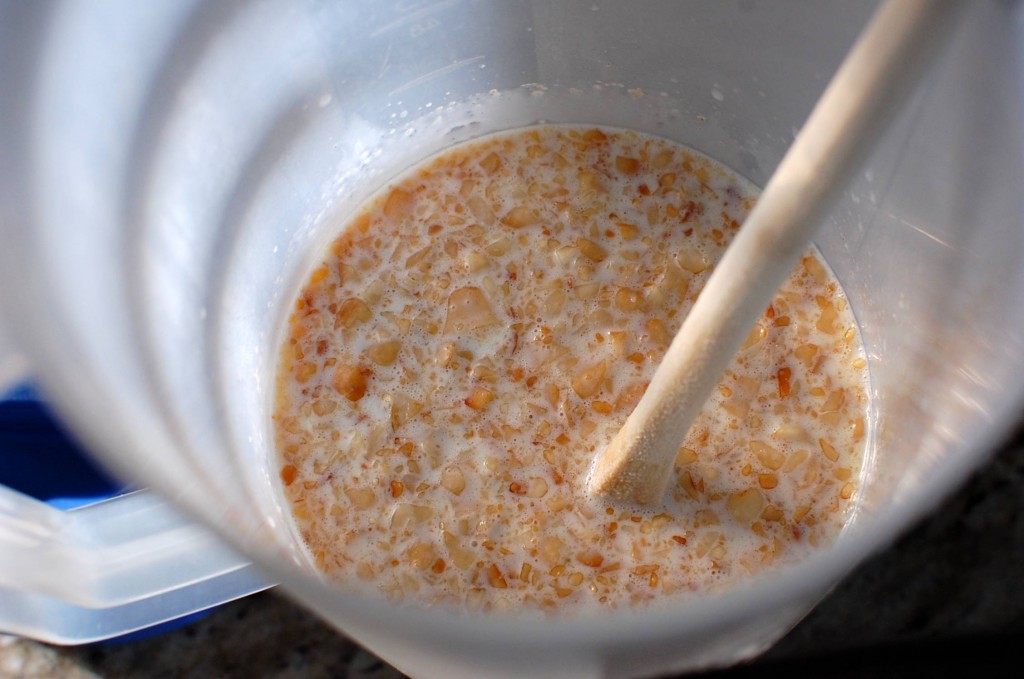 5.  The next day, set up your ice cream machine with the frozen freezer bowl.  Turn the machine on first, then pour your macadamia nut mixture into the bowl.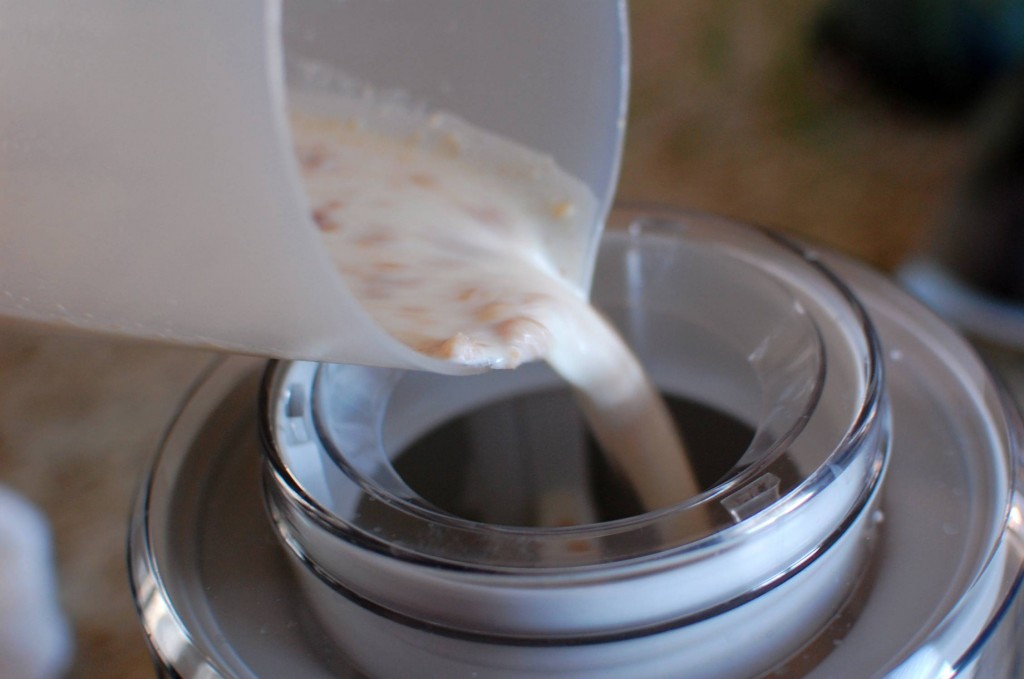 6.  Allow the mixture to churn for 15-20 minutes, until your ice cream resembles soft serve.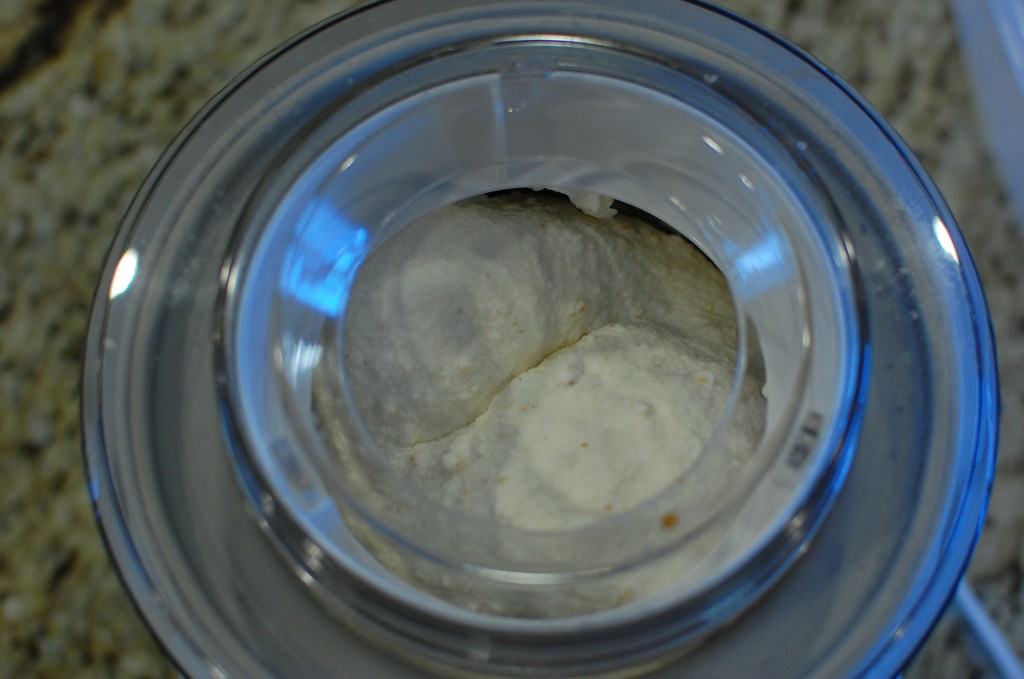 7.  Remove the ice cream to a plastic container, and freeze for 4-5 hours until firm enough to scoop.
8.  Scoop, and enjoy!  (Storage tip:  if you have leftover ice cream to store, sometimes it can get really hard if stored in a thin plastic container.  I find that if I wrap the container with a thick terrycloth dishtowel in the freezer, it keeps the ice cream texture a bit softer and easier to scoop.)  My favorite ice cream storage container is the Tovolo Ice Cream Container – it is specially insulated for ice cream to keep it frozen soft without getting overly hard.