Harusame are Japanese vermicelli noodles made from mung bean starch.   These noodles can be stir-fried, served cold/room temperature as a side dish, or can be used in soups.  (The noodles themselves are gluten free, which makes them a good option for those individuals with Celiac disease.**)  I like to stir-fry harusame with pork and vegetables for a simple dinner or lunch dish.  You could also use this in smaller portions as a side dish to accompany a larger Japanese style meal.
You are not likely to find any packages of noodles labelled "harusame" in the USA (unless you are at a Japanese market) – look for "saifun" or "bean threads" instead.  I can usually find these noodles in the "Asian" aisle of the regular supermarket.  If you are near an Asian market, though, you can probably find the noodles for 1/2 price if you buy them there.
To stir fry harusame (or "saifun") – make sure follow the instructions in steps 1 and 2 to soak them for 10 minutes before stir frying.  If you do not like pork, you can substitute with chicken or beef.  If you prefer to make this dish without the meat, then use a little extra onion for more flavor – maybe about 1 1/2 medium onions or 1 large onion.
**While harusame/saifun noodles are typically gluten free, if you are concerned about gluten in this recipe, make sure you use a gluten free soy sauce.  
Harusame with Pork:
6 oz. (170 g.) package dried Saifun ("bean thread" or cellophane) noodles
2 carrots
2 Japanese cucumbers (or Persian cucumbers)
1 medium Maui or yellow onion
6-7 oz. pork tenderloin (or chicken breast)
2 T. canola oil
1 tsp. salt
1/2 tsp. pepper
1 tsp. cornstarch
Harusame Sauce:
1/4 c. soy sauce
3 T. rice vinegar
2 T. sugar
2 T. sesame oil
1.  Soak the dried saifun noodles in a bowl with cold water for 10 minutes.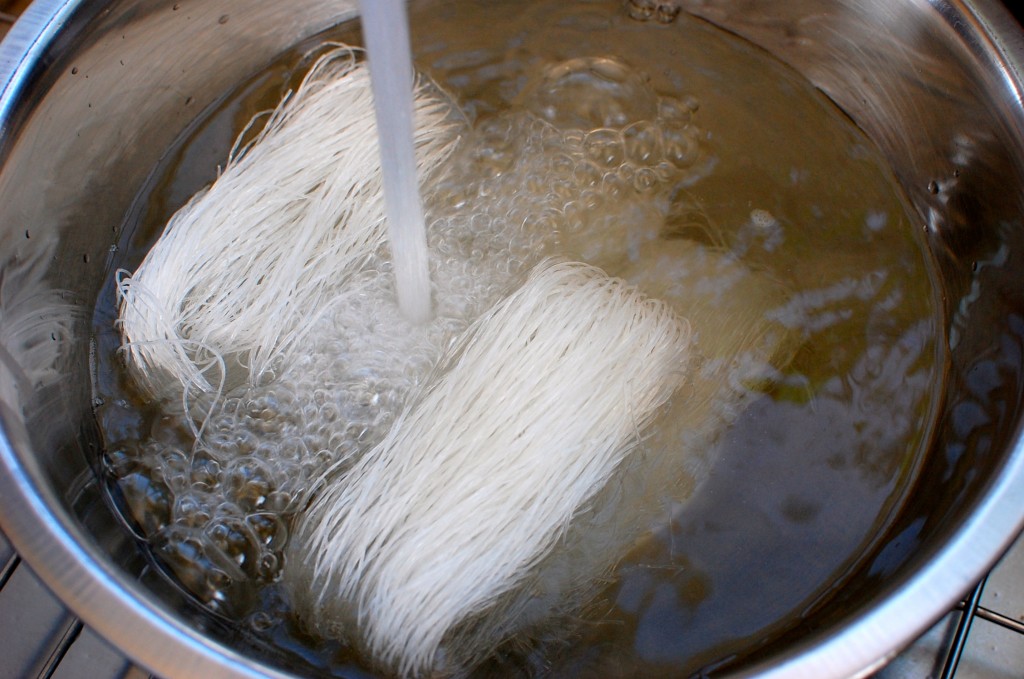 2.  Drain, then set aside the noodles.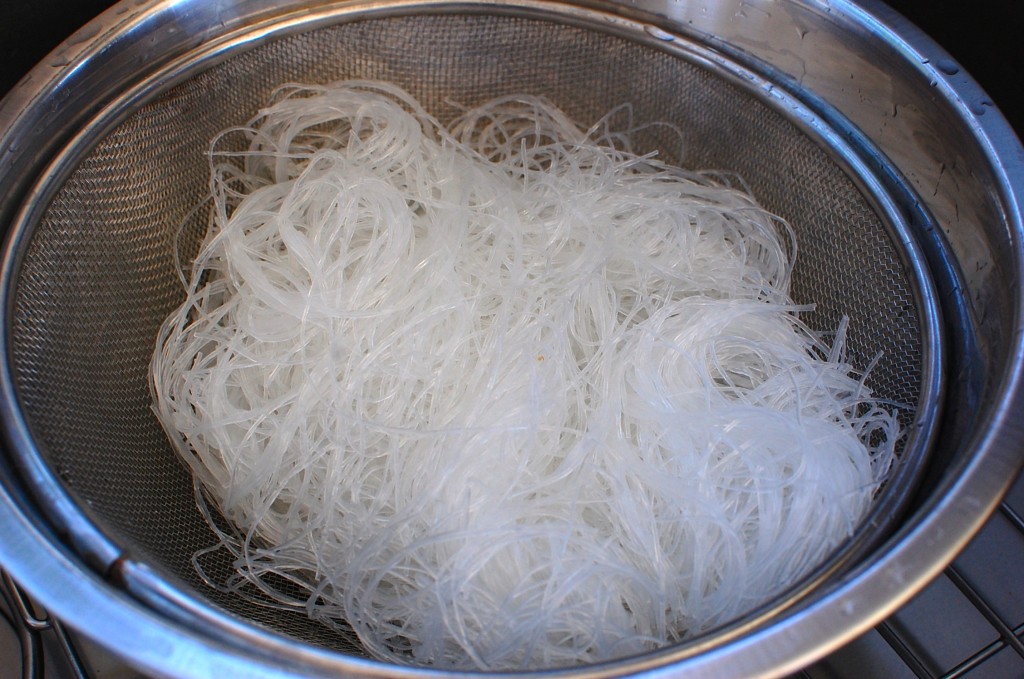 3.  Mix the harusame sauce ingredients.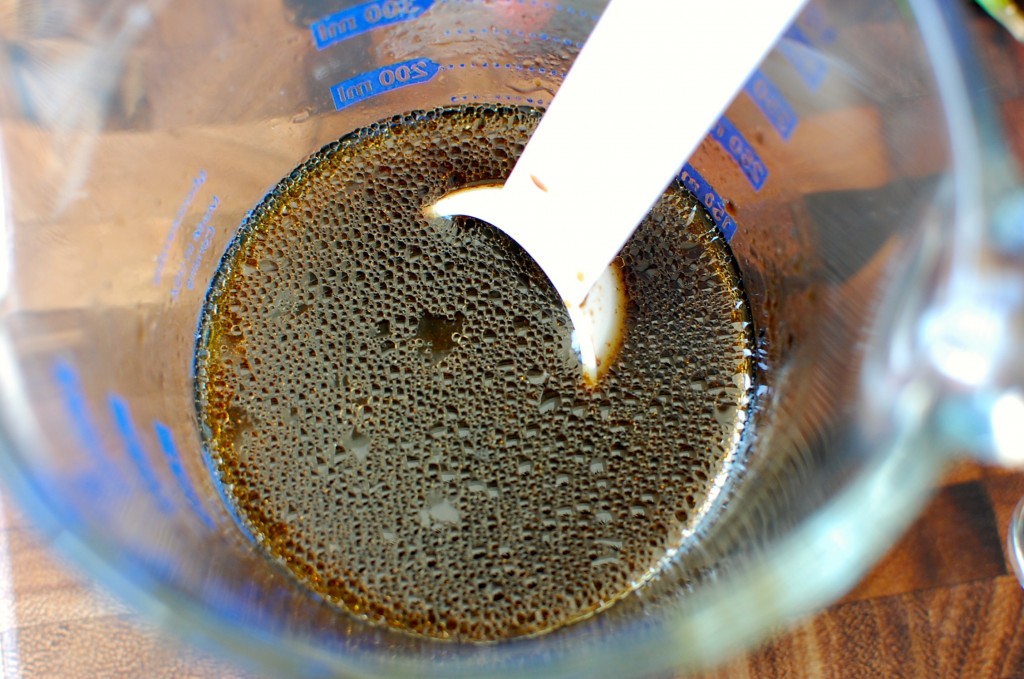 4.  Julienne the carrots and cucumbers.  (Cut into matchsticks.)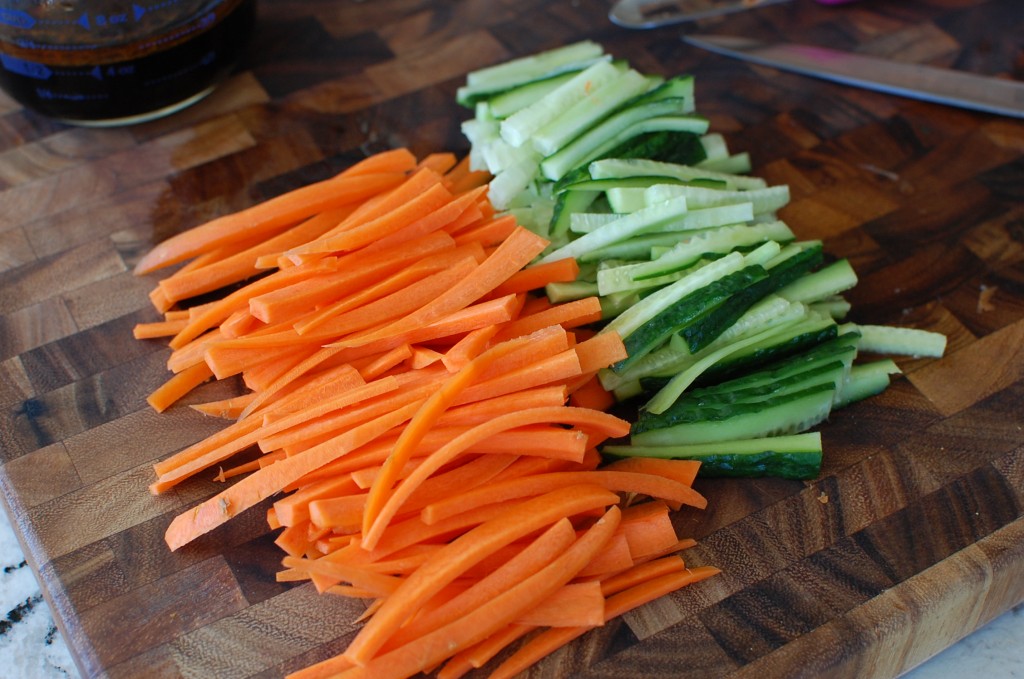 5.  Sliced the pork thin, and slice the onion into thin radial sections.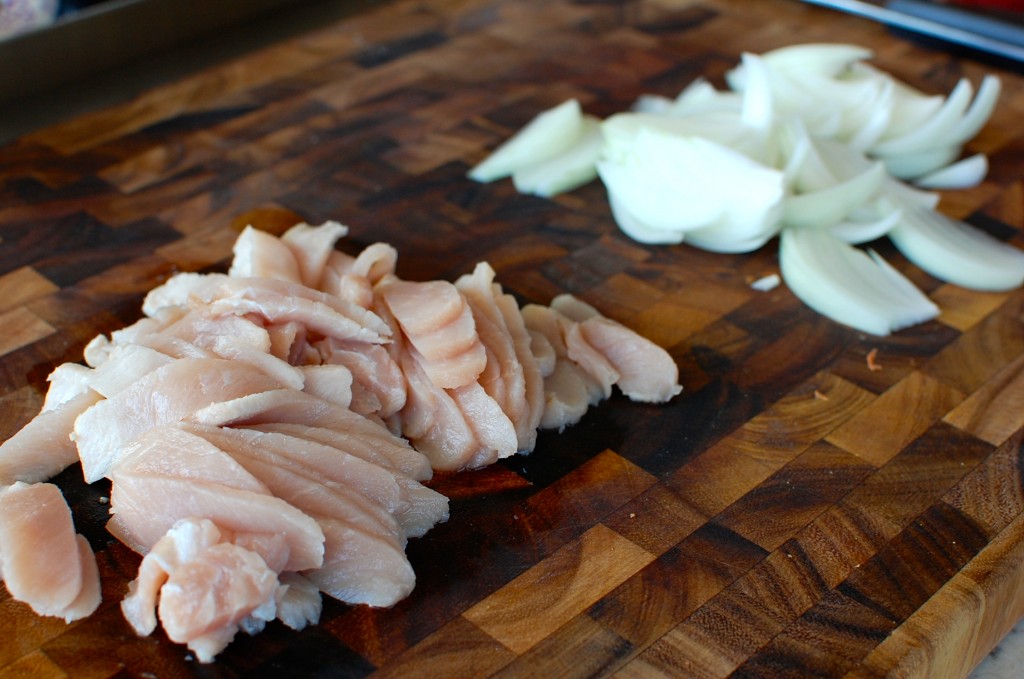 6.  Toss the pork with the cornstarch and 1 T. of the harusame sauce, and allow to sit for 5 minutes.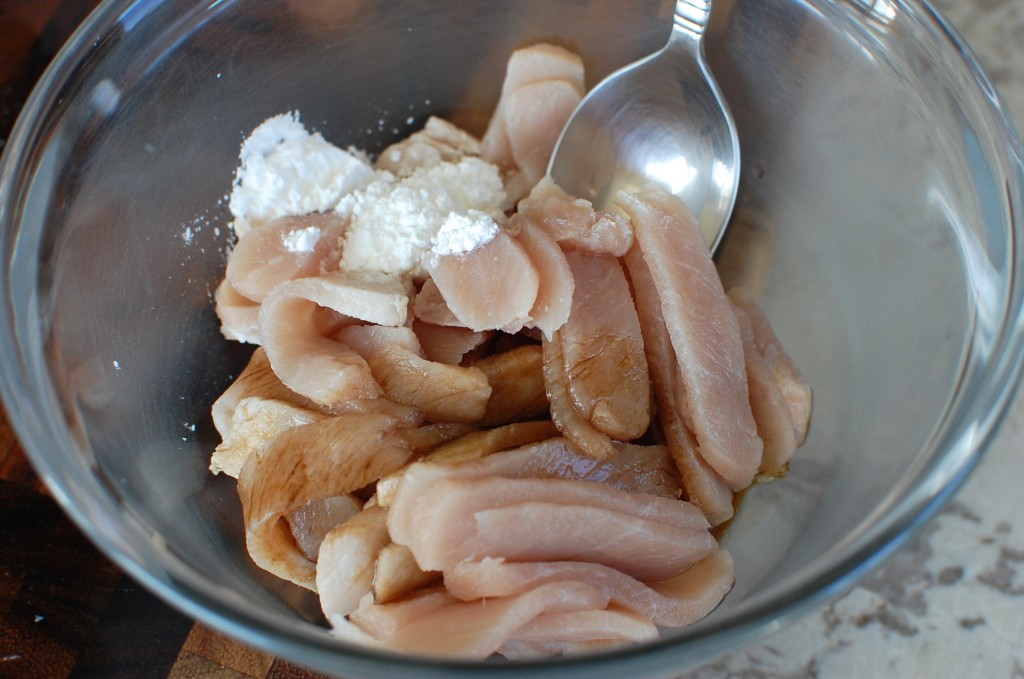 7.  Meanwhile, heat the oil in a large frying pan or wok over medium-high.  Stir fry the onions and carrots for 1-2 minutes, tossing with the pepper and about 1/2 tsp. salt.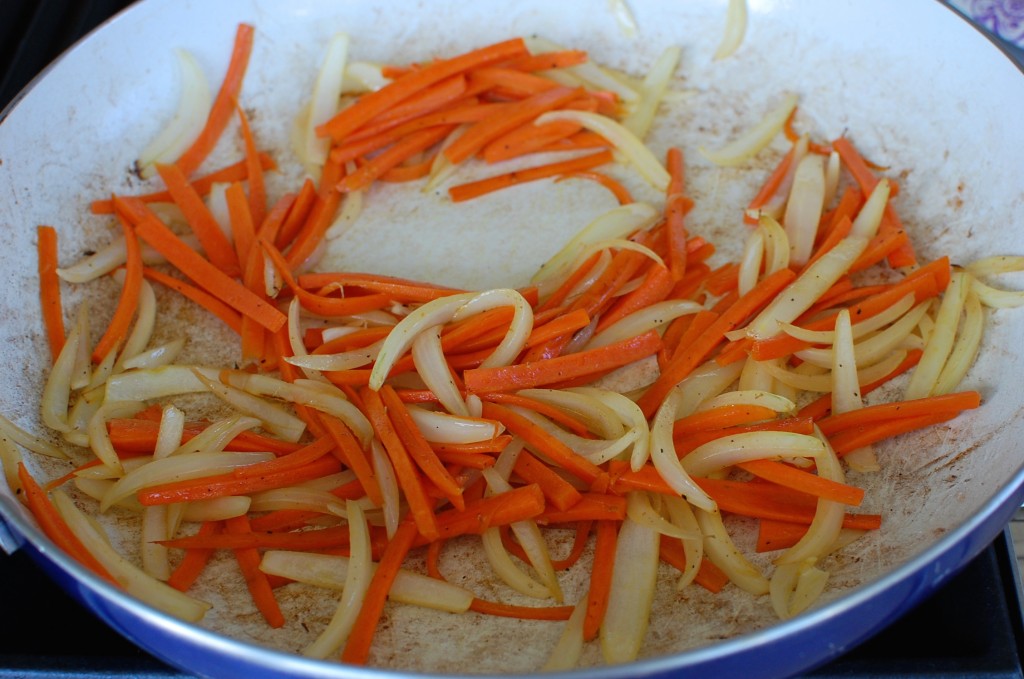 8.  Add the pork, season with the remaining 1/2 tsp. salt, and continue to stir fry until brown.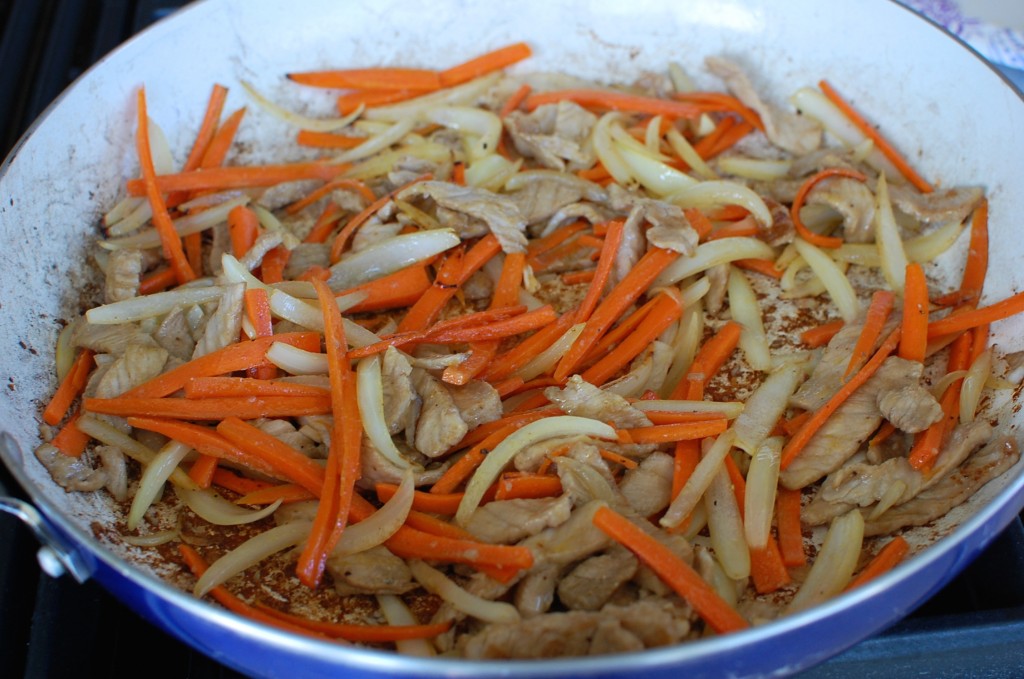 9.  Add the soaked and drained harusame noodles, then pour the harusame sauce over the top.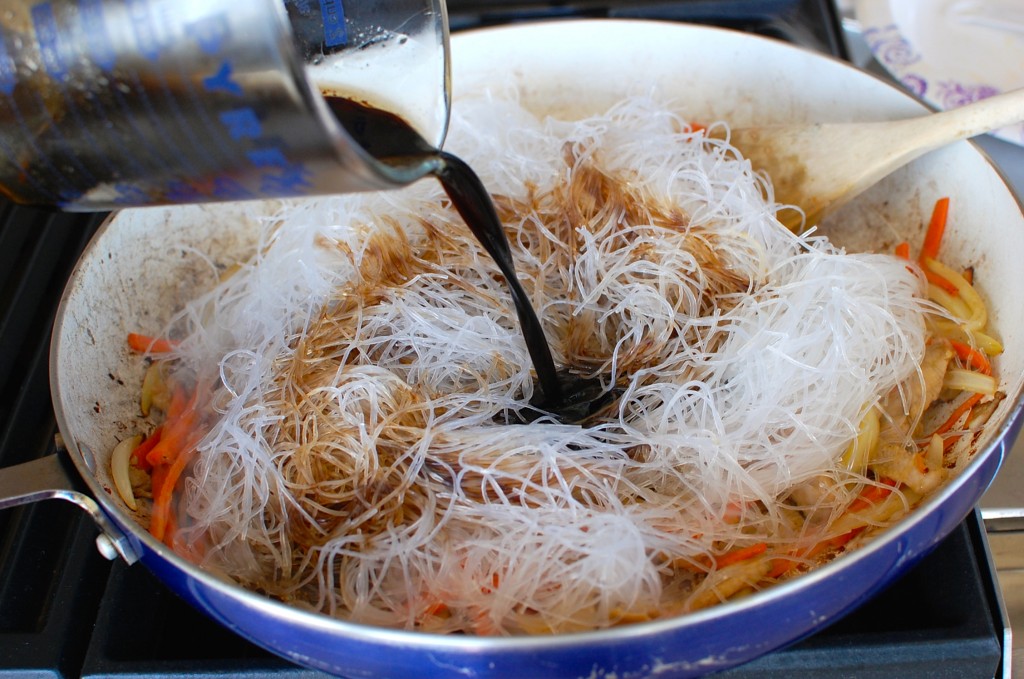 10.  Add the cucumbers and toss the noodles with the sauce and the ingredients in the pan.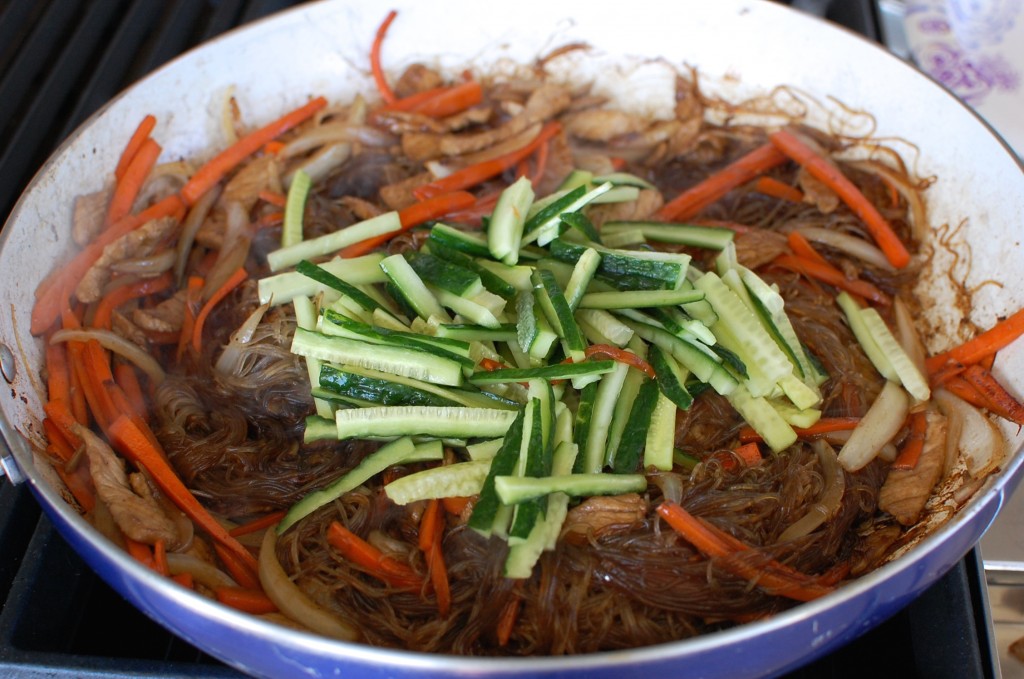 11.  Stir fry for another minute until thoroughly combined.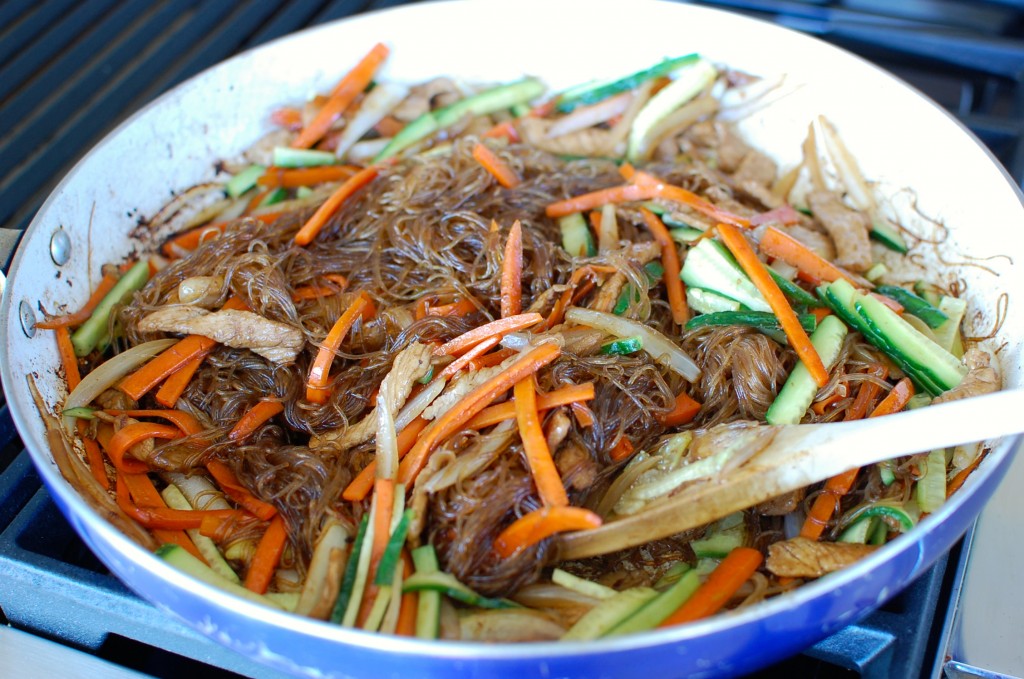 12.  Serve hot as a main dish, or cold/room temperature as a side dish.