Here's a quick weeknight dinner recipe… spicy chicken corn chowder, which can be made (mostly) with pantry ingredients: canned chicken broth, a can of evaporated milk, and a can of Costco chicken breast.  For fresh ingredients, I use 2 ears of corn (you can substitute with frozen corn kernels), an onion, bell pepper, cilantro, and some jalapenos from the garden.
To tone down the spiciness, remove the ribs and seeds from the jalapeno (or omit).  To make the chowder more spicy, keep the ribs and seeds, and use more jalapenos.
This recipe is quite adaptable – feel free to play around with it depending on what ingredients you have in the fridge!  Serve with a side of toasted bread or garlic bread – makes about 4 servings.
Spicy Chicken Corn Chowder (4 servings):
4 T. unsalted butter
12 oz. evaporated milk
12.5 oz. can chicken breast, drained
14.5 oz. can (1 3/4 c.) chicken broth
1 onion
1/2 – 1 tsp. salt
1/2 tsp. black pepper
2 ears of corn
1 bell pepper
1-2 jalapeno pepper
1/2 bunch cilantro leaves, chopped
2 T. flour + 1/4 c. water
1.  Dice the onion and cut the corn off the cob.  Mince the bell pepper and jalapeno pepper (remove the ribs and seeds of the jalapeno if you don't want the soup to be too spicy).  (I used this weird variety of light yellow bell pepper that I had in the fridge – but you can just use regular green/red/orange bell peppers.  My jalapenos turned red on the plant in my garden – you can use the regular green ones from the market.)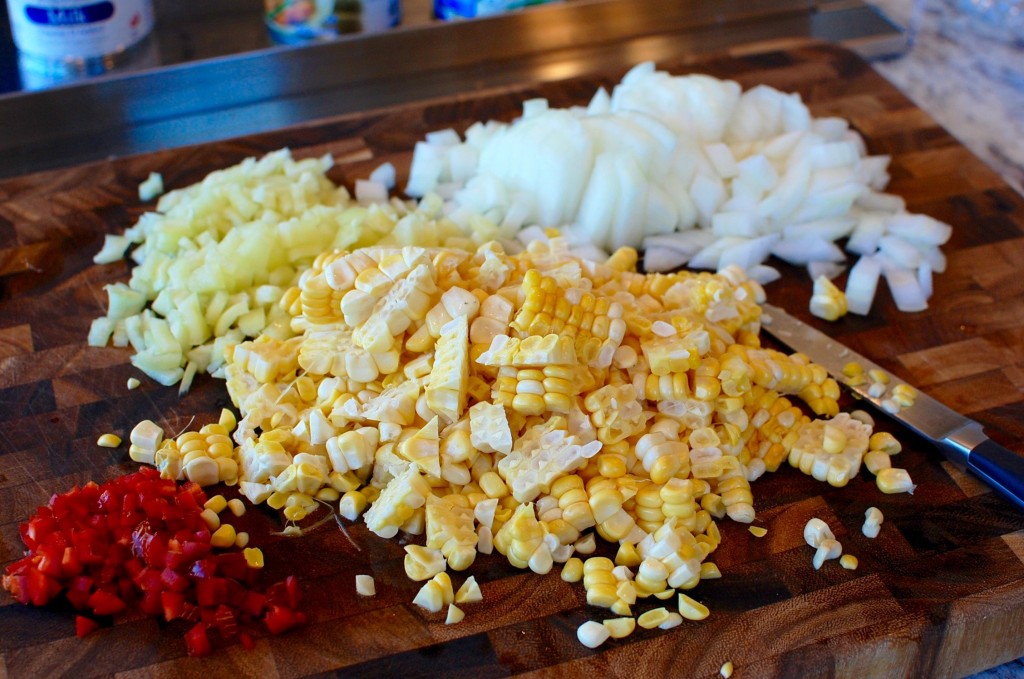 2.  Melt the butter in the bottom of a large pot over medium heat.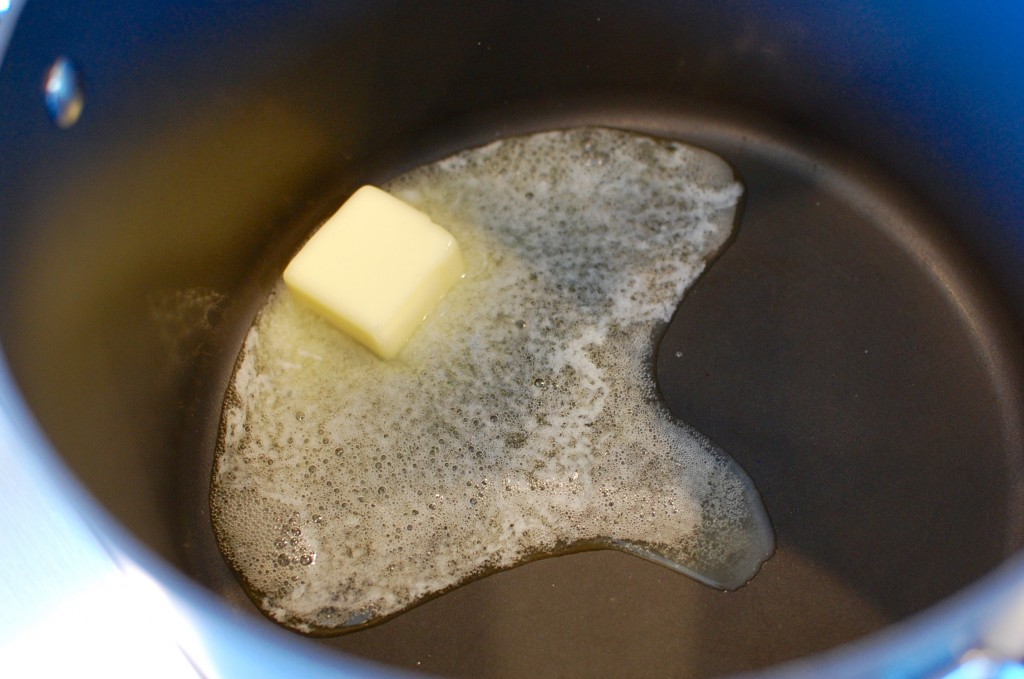 3.  Add the onion, peppers, 1/2 tsp. salt, and pepper.  Saute for a few minutes until soft.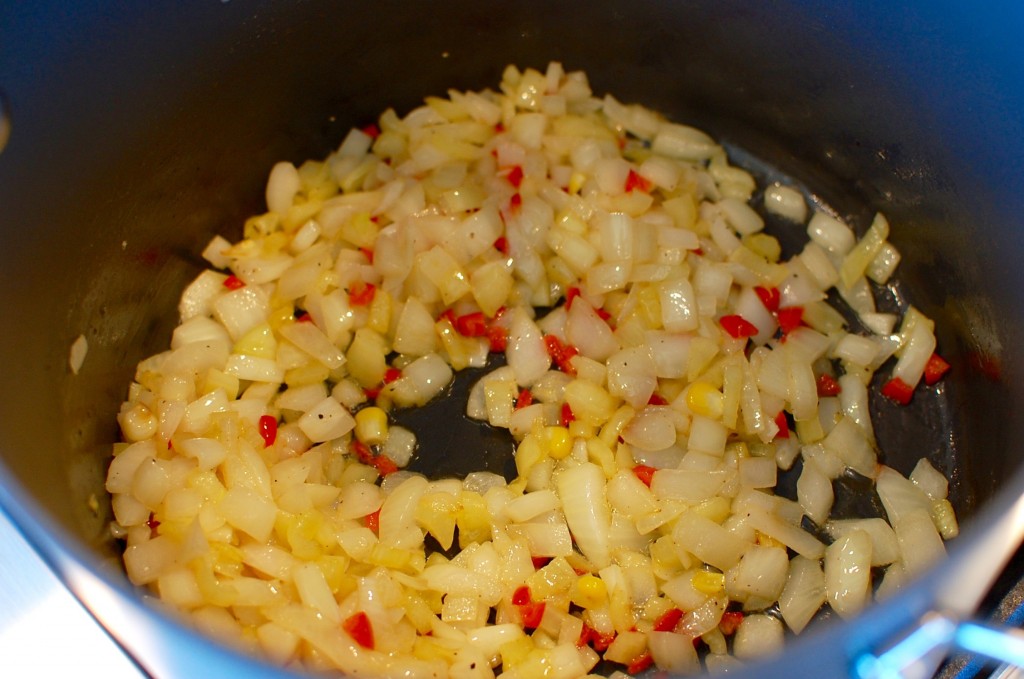 4.  Add the chicken, corn, and chicken broth.  Bring the soup to a simmer, allow to cook for about 5 – 10 minutes (covered).
5.  Meanwhile, stir the flour into the water to form a slurry.  (Make sure it is smooth without any lumps.)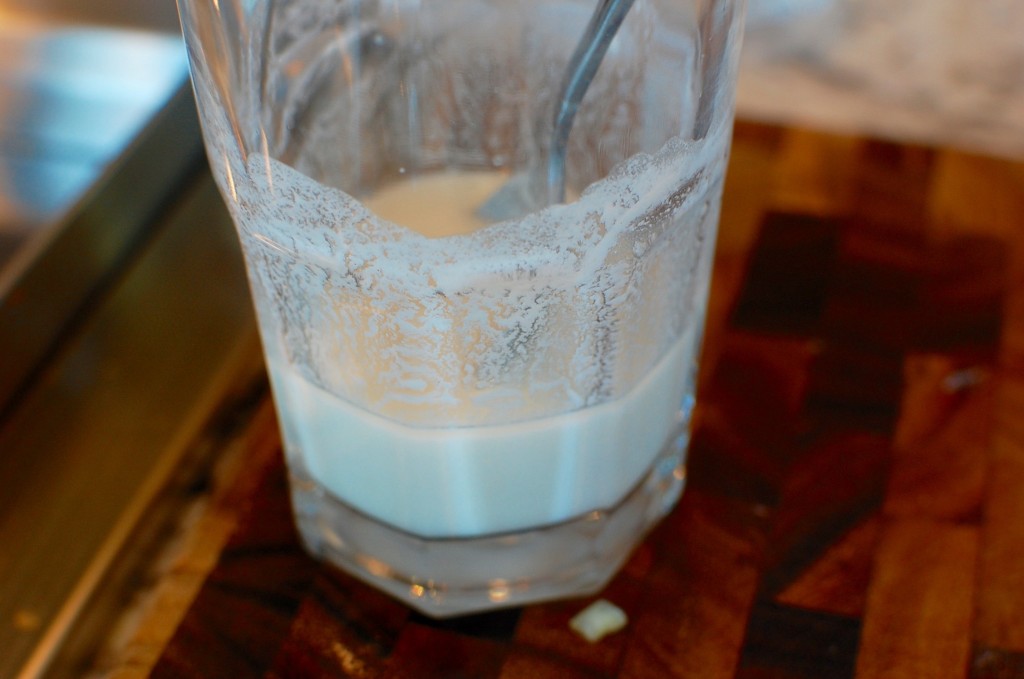 6.  Add the evaporated milk and the flour slurry, heat back up to a simmer.  Cook for a few minutes until thick.
7.  Taste and add more salt/pepper if needed.  Stir in the cilantro leaves.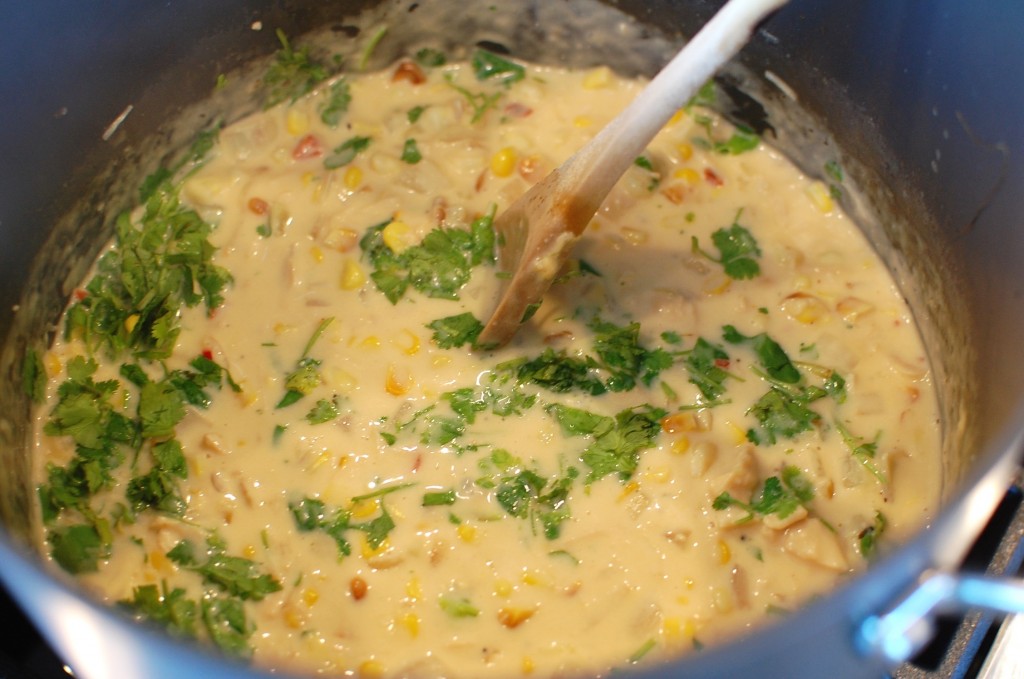 8.  Serve hot with a side of toasted bread.