One of my good friends has been bringing me Banh Da Lon (Vietnamese steamed layer cake) from her favorite bakery in Orange County for the past few months…  since I was able to figure out Banh Bo Nuong (Vietnamese Honeycomb Cake), I know she really wants me to figure this one out too!  I've tried… multiple times… and while I'm pretty happy with the results, I don't think it will ever be exactly like the one she loves from Van's Bakery in Westminster.  They must have a super secret method or recipe… and I just can't duplicate it.  BUT – I think the recipe that I finally figured out (after so many attempts my husband doesn't ever want to see or taste Banh Da Lon ever again) is pretty good in it's own right.  It's not the same as Van's… but I think it's really good (if I do say so myself!), and am really happy with the results.
Banh Da Lon is a steamed cake, made mostly from "tapioca starch" (or "tapioca flour" – it's the same thing).   In texture, it's almost like a layered jello with a slight mochi-like feel (not as chewy as mochi, but somewhere between mochi and jello).  The green layers are flavored with pandan leaves (Pandanus amaryllifolius) which can be purchased fresh or frozen from Vietnamese or Chinese markets.  Pandan leaves have a very unique fragrance – similar to vanilla, but better!  It is best if you use fresh leaves – you can make do with pandan extract alone – but the result won't be quite as good.  I do like to add a little bit of pandan extract to give a brighter green color to the Banh Da Lon, even when I'm using the real leaves.  The yellow layers are flavored with yellow (peeled split) mung bean.  Most of these ingredients can be found in an Asian supermarket (Vietnamese or Chinese), or online.
Banh Da Lon Batter:
Pandan water:
1 c. water
15 Pandan ("Screwpine" or "Bay Thoy") leaves (fresh or frozen)
1/2 tsp. Pandan Flavoring Paste (optional)
Mung Bean mixture:
1.  Simmer the mung beans in water on medium-low heat for 30 minutes until the mung bean is soft and the water mostly absorbed.  (You can add more water bit by bit if needed.)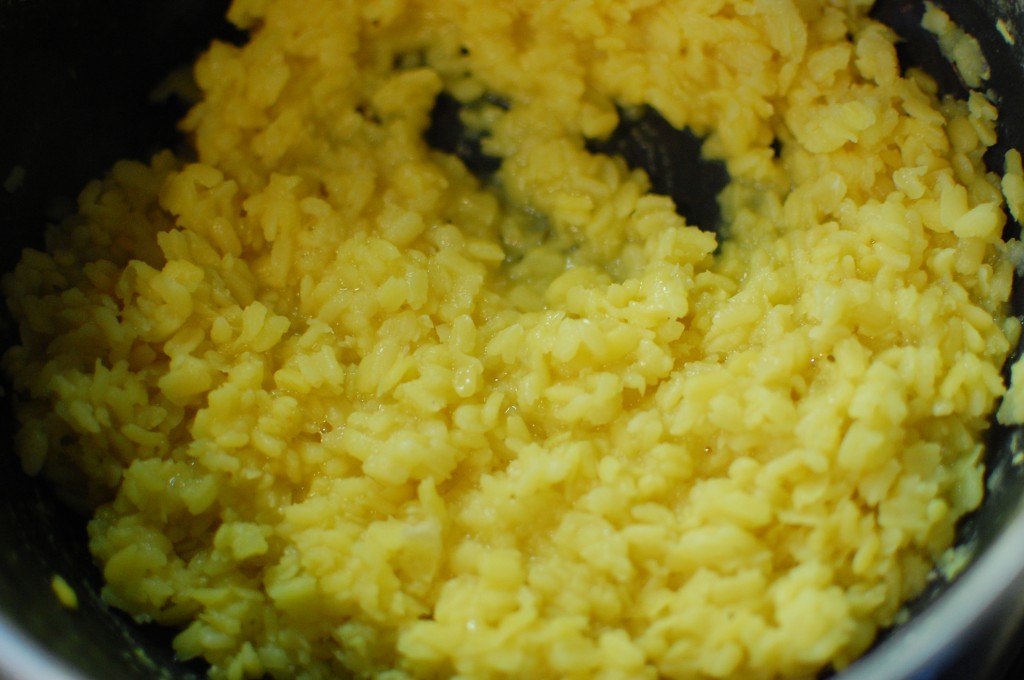 2.  Allow the mung beans to cool, then blend into a smooth paste with food processor.  You should have about 1 c. of paste.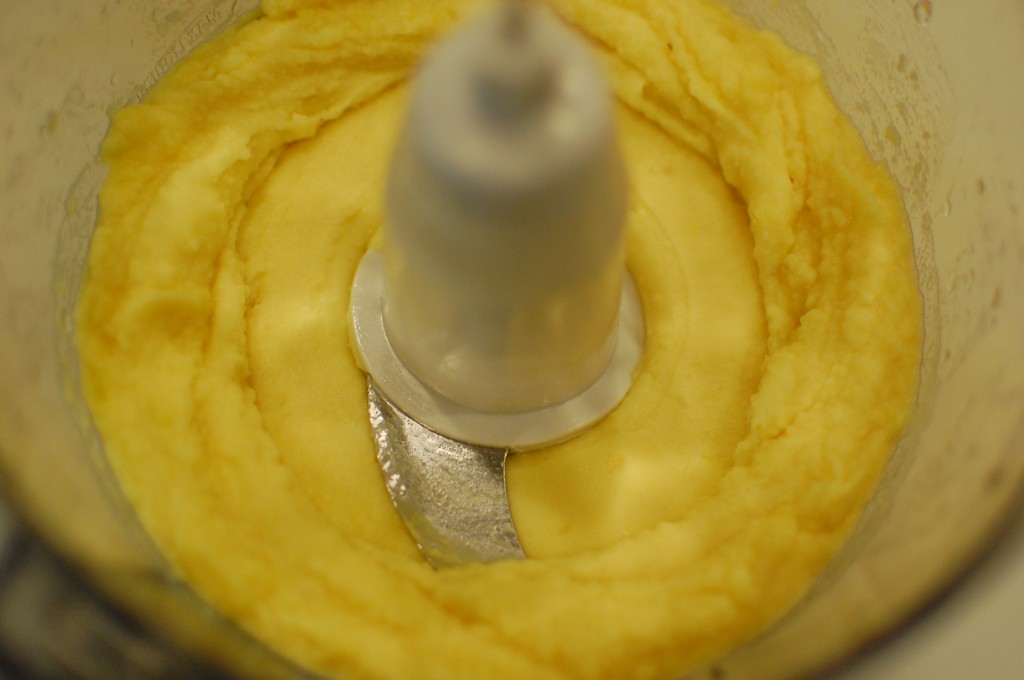 3.  Wash 15 pandan leaves.  Chop roughly, and place in a small saucepan with the water.  Simmer for 5-10 minutes on medium-low heat, until the water is reduced to 1/2 c.  Cool slightly.  (If you don't have enough liquid, add water to increase the liquid volume to 1/2 c.)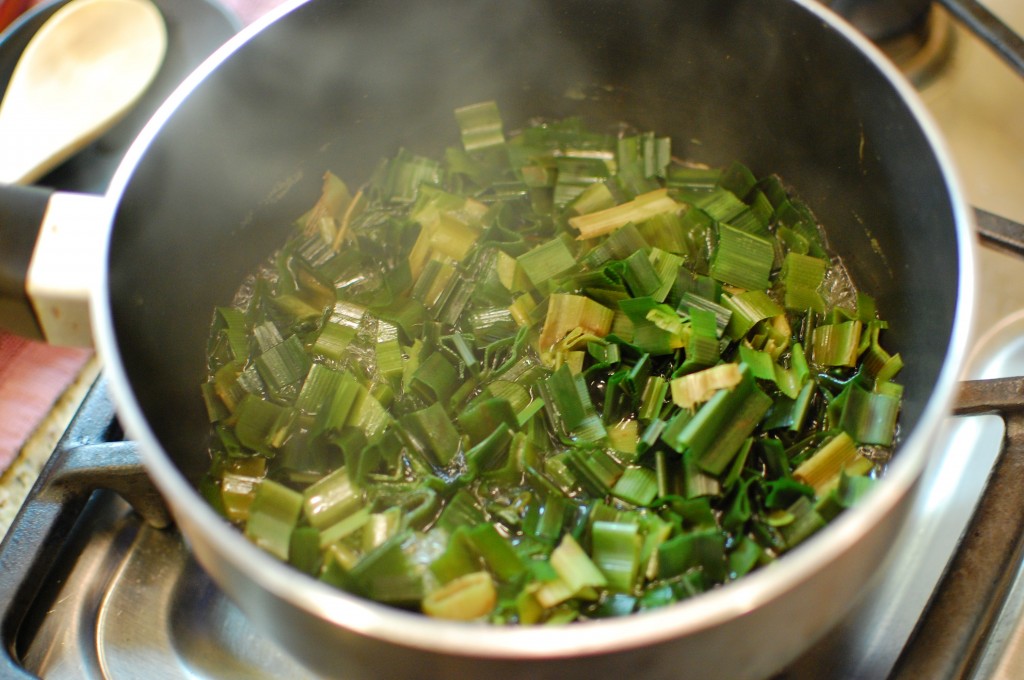 4.  Blend the pandan leaves/water mixture in a blender for 30 seconds.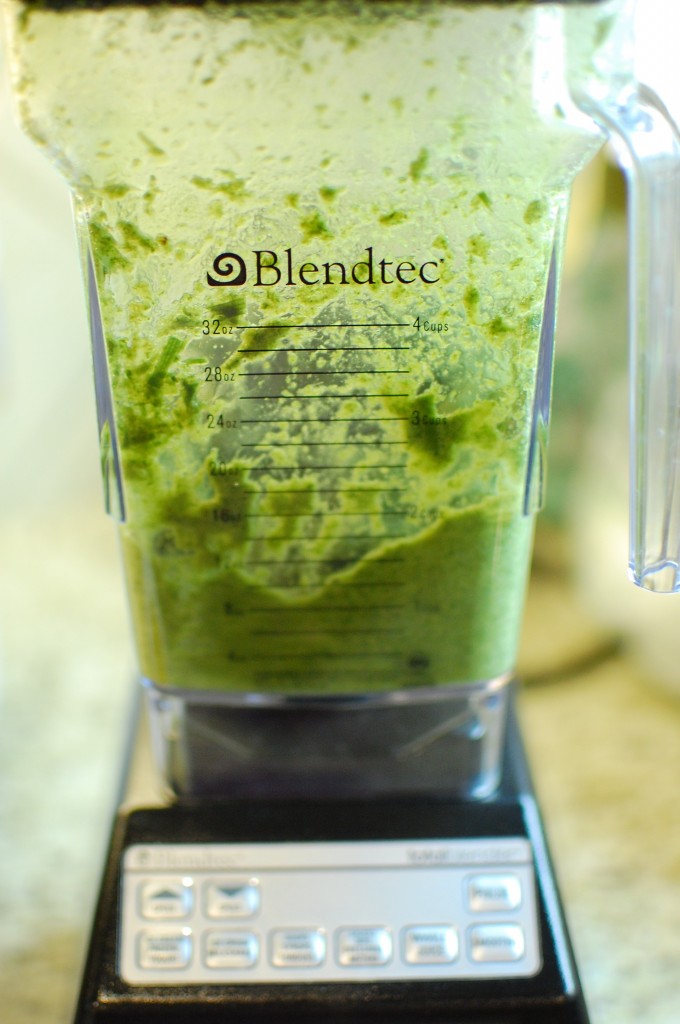 5.  Strain the pandan mixture into a measuring cup.  Discard the leaf paste, and reserve the green pandan water.  (You should have about 1/2 c. pandan water – if not, add a little water to make it 1/2 c.)
6.  Sift the tapioca starch, rice flour, and salt in a bowl.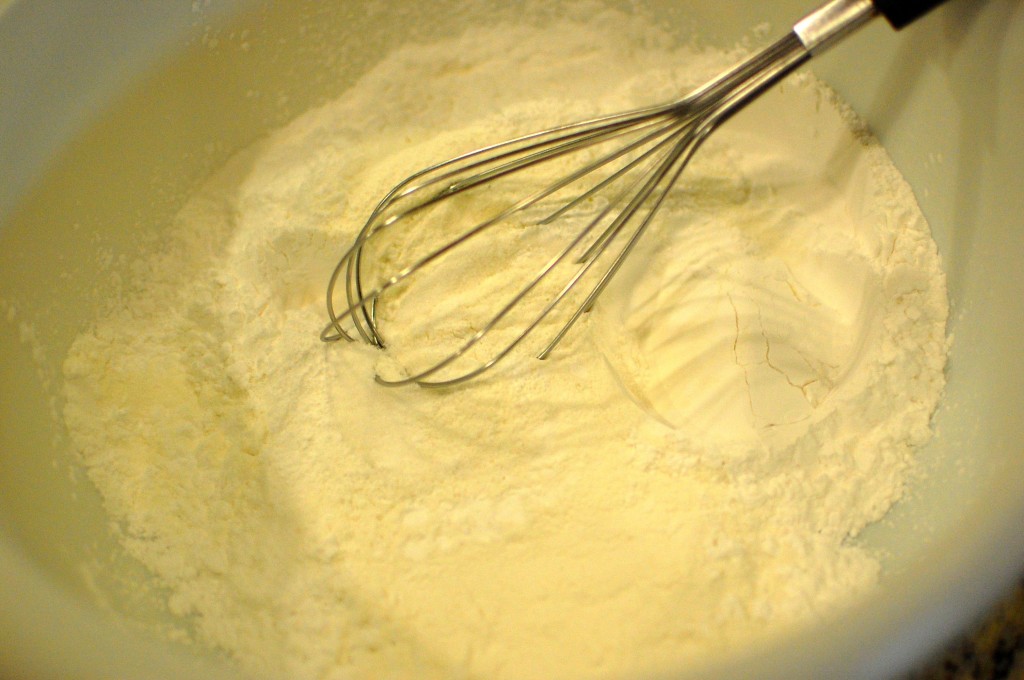 7.  Mix the coconut milk and sugar in a small saucepan.  Heat gently, while stirring, until the sugar is fully dissolved. Cool slightly.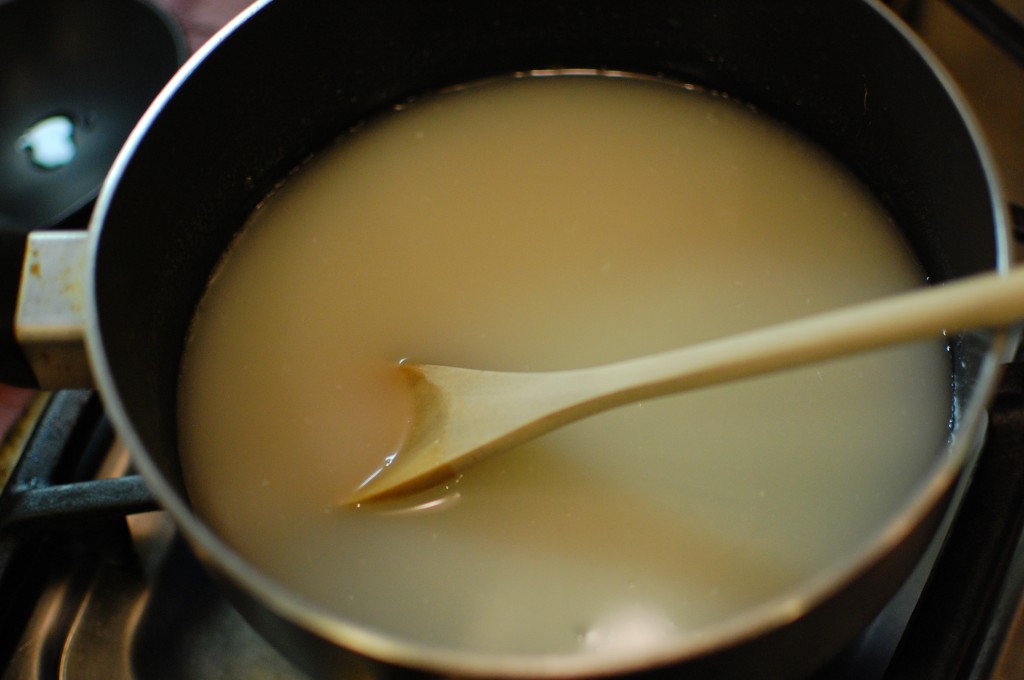 8.  Mix the warm coconut mixture into the dry ingredients in 3 doses, whisking in between each addition.  You should have about 3 1/2 c. of batter.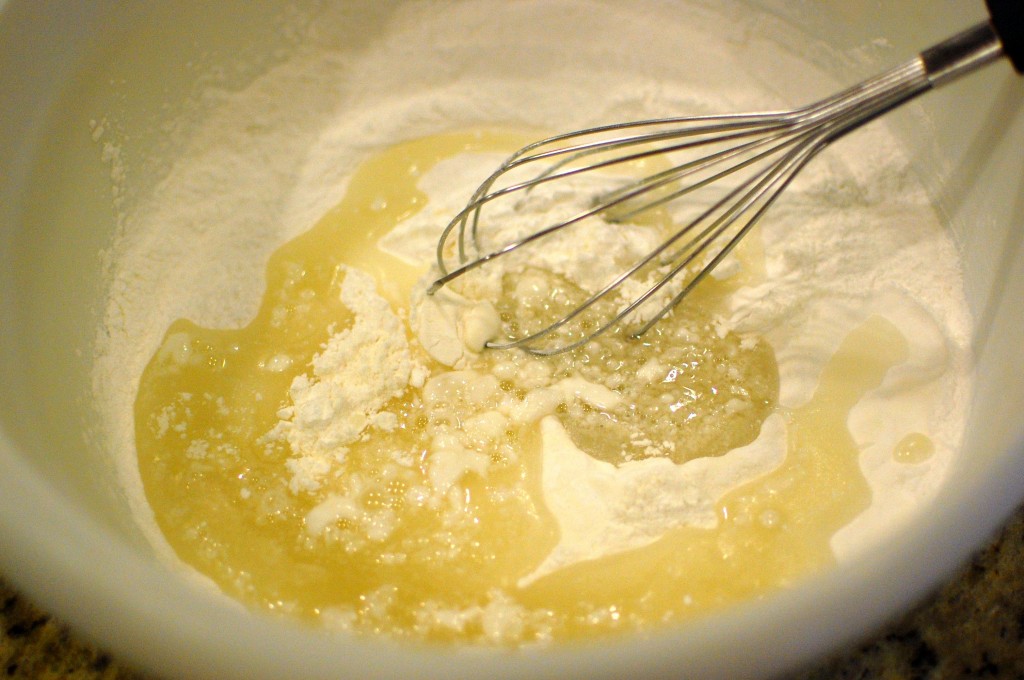 9.  Divide the batter – put 2 c. of batter in a bowl and mix with the 1/2 c. green pandan water (add pandan extract at this point if desired).  Put the remaining 1 1/2 c. batter in another bowl, and mix in the 1 c. mung bean paste.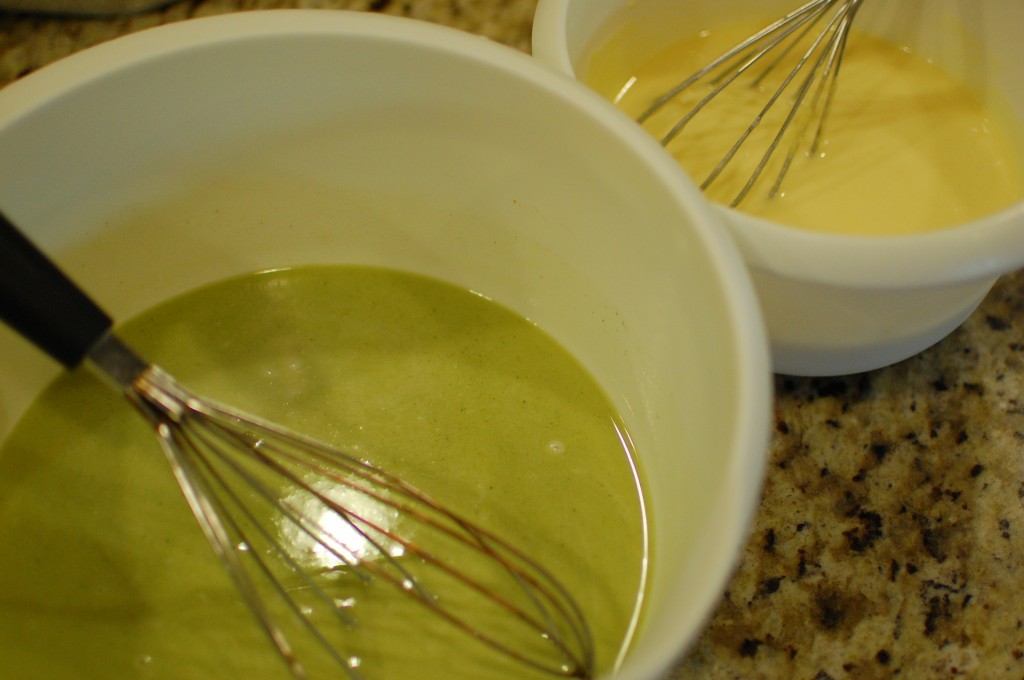 8.  Place a greased 9 inch cake pan in a steamer (for easy removal, line the cake pan with non-stick foil), and once the water is boiling, add about 1/3 of the green mixture – allowing it to spread out into a thin layer over the bottom of the cake pan.  Steam for 4 minutes.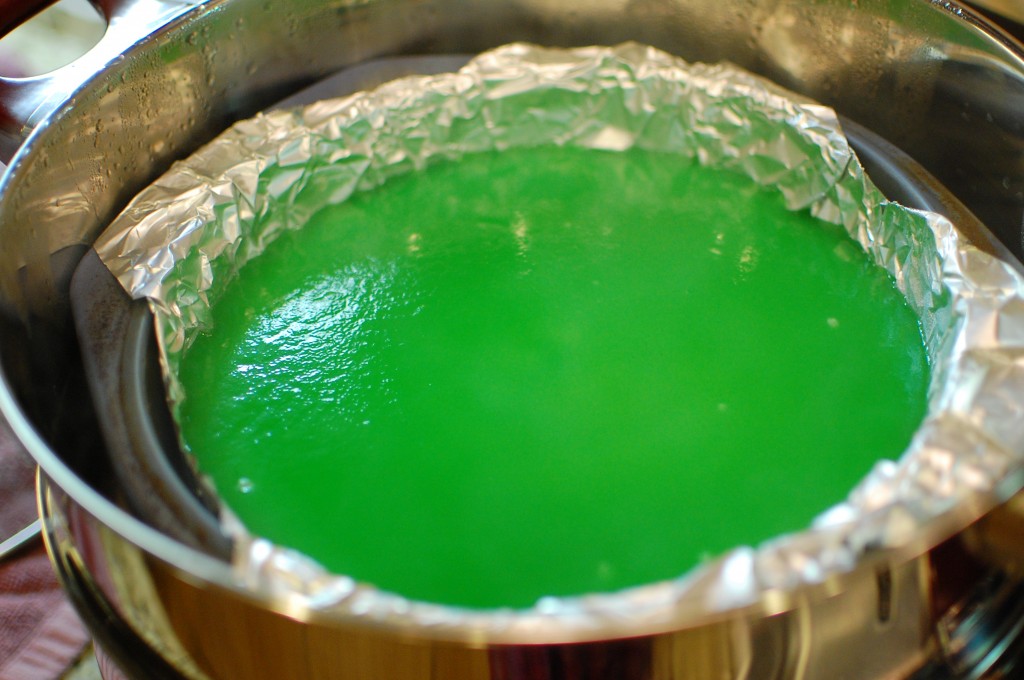 9.  Once the first layer is firm, add 1/2 of the yellow mung bean mixture.  Spread this layer over the green layer and steam for 4 minutes.  Repeat this process, steaming each layer 4 minutes at a time until finished.  Once the last 4 minutes is up, steam the entire cake another 5-10 minutes.  (You should end up with 3 green layers, and 2 yellow layers sandwiched between the green.)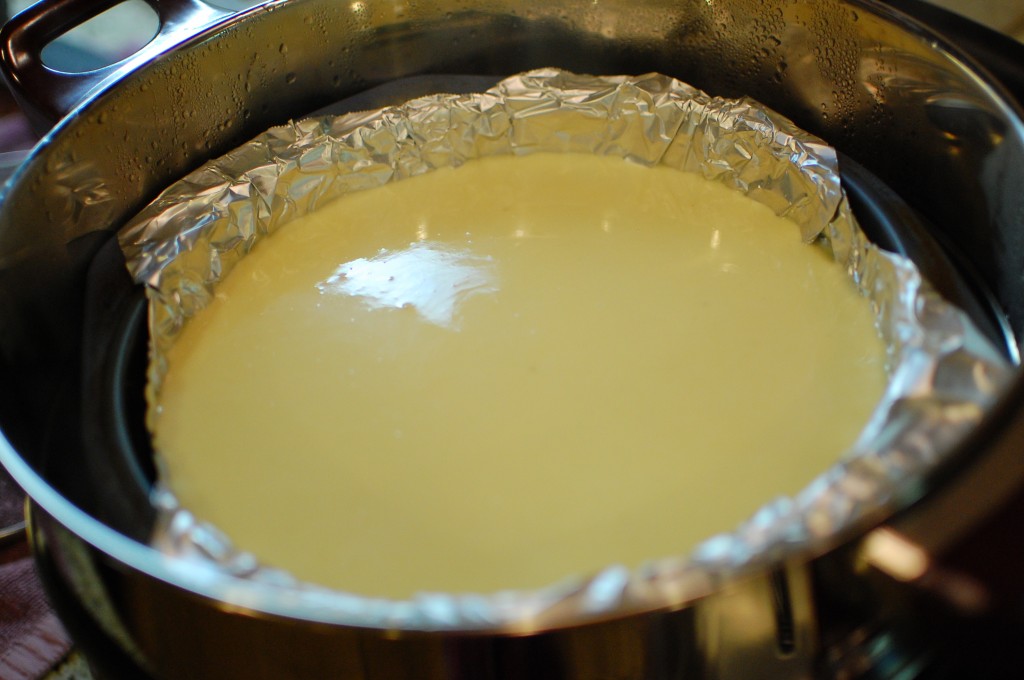 10.  Remove the cake from the pan, and slice.  (I used a wavy Crinkle Cutter Knife that I got on Amazon, but I've also seen it for less than $5 at Vietnamese markets.) For easier slicing, rub the knife with a small amount of canola oil.  Serve warm or at room temperature.  Cover with plastic wrap to store.  Banh da lon does not stay fresh for very long… so plan to eat it all within 2-3 days.