Okara is the strained & pureed pulp of soy beans, leftover from making soy milk.  A few days ago, I made soy milk and mentioned that you can use the leftover okara in various recipes.  This  pulp is basically "pureed bean" – and can be used as a nutritious meat extender, or high fiber addition to baked goods.  About 1 c. of okara has less than 100 calories, about 4 g. protein, and about 11 g. fiber.
Most of the okara recipes that I saw online are vegan recipes.  Not everyone who makes soy milk is a vegan… some of us are just "Asian food fanatics", and like drinking soy milk because it is tasty!  So both of my ways to use up okara are non-vegan – there are eggs and dairy in my banana bread recipe, and there are eggs and meat (!) in my meatloaf recipe.  (If you prefer meatballs instad of meatloaf, the recipe is the same – just form little balls and bake for 20 minutes or so.)
Okara Banana Bread: 
2 c. mashed banana (about 4 bananas)
2/3 c. okara (wet)
2 c. sugar
1 c. canola oil
4 eggs
6 T. sour cream (or plain yogurt)
1 tsp. vanilla
4 c. flour
1 tsp. baking powder
1 tsp. baking soda
2 tsp. salt
1.  Preheat the oven to 350 degrees, and spray 2 large loaf pans (or 6 small ones) with nonstick spray.  Mash the bananas and mix in the okara.   (Your okara should be wet – but not overly wet – basically the same moistness that you have once the soy mixture is squeezed to release the milk in soy milk making.)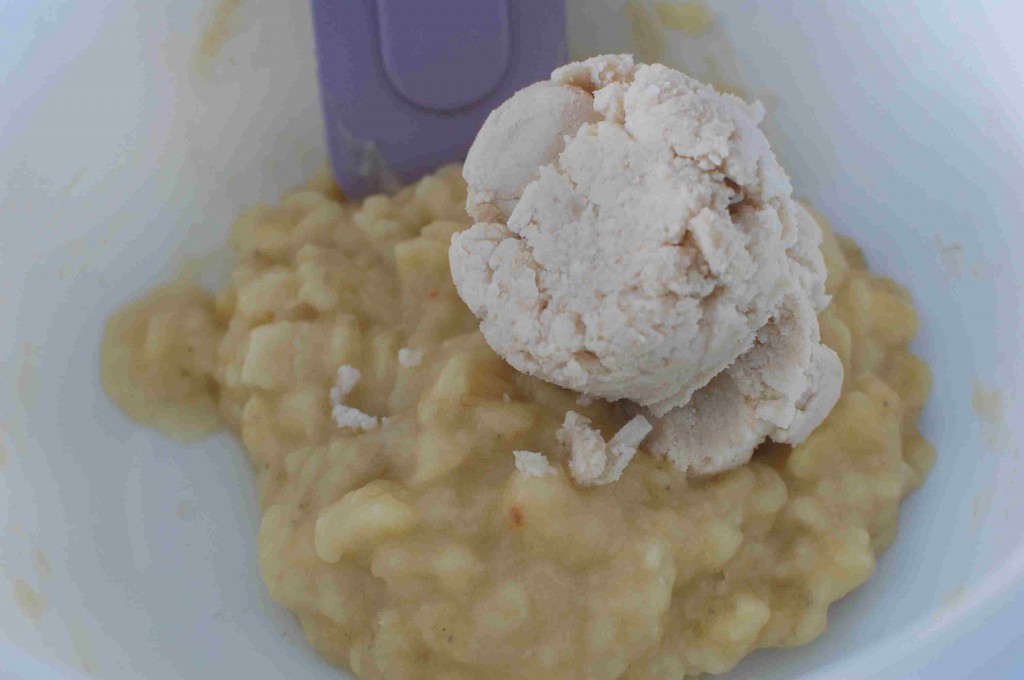 2.  Add the sugar, oil, eggs, sour cream, and vanilla to the banana mixture and mix well.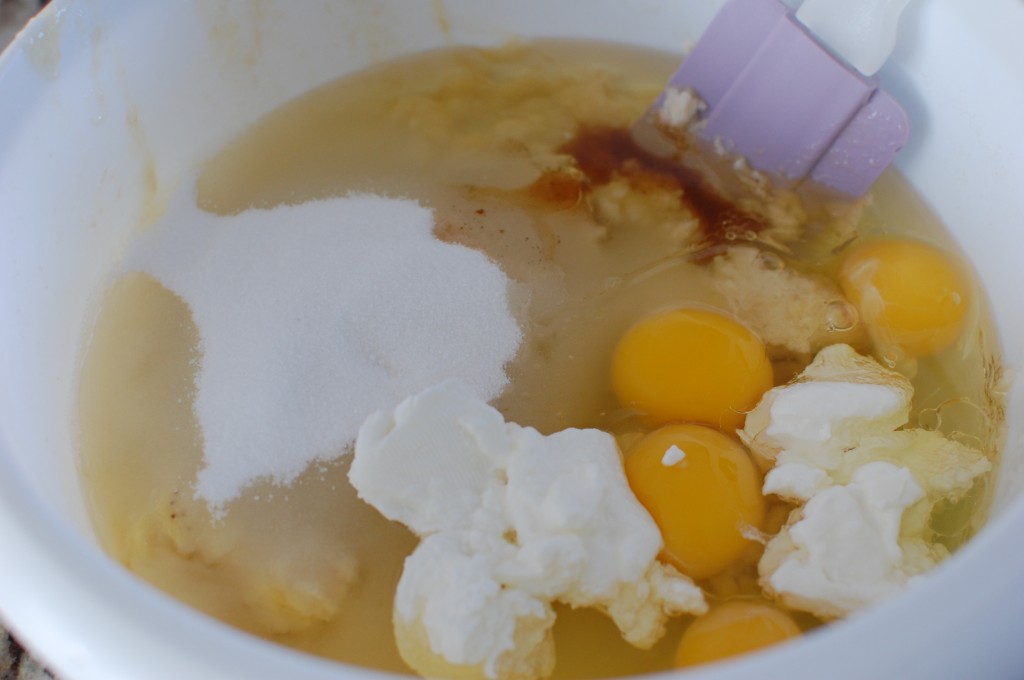 3.  Sift the remaining dry ingredients.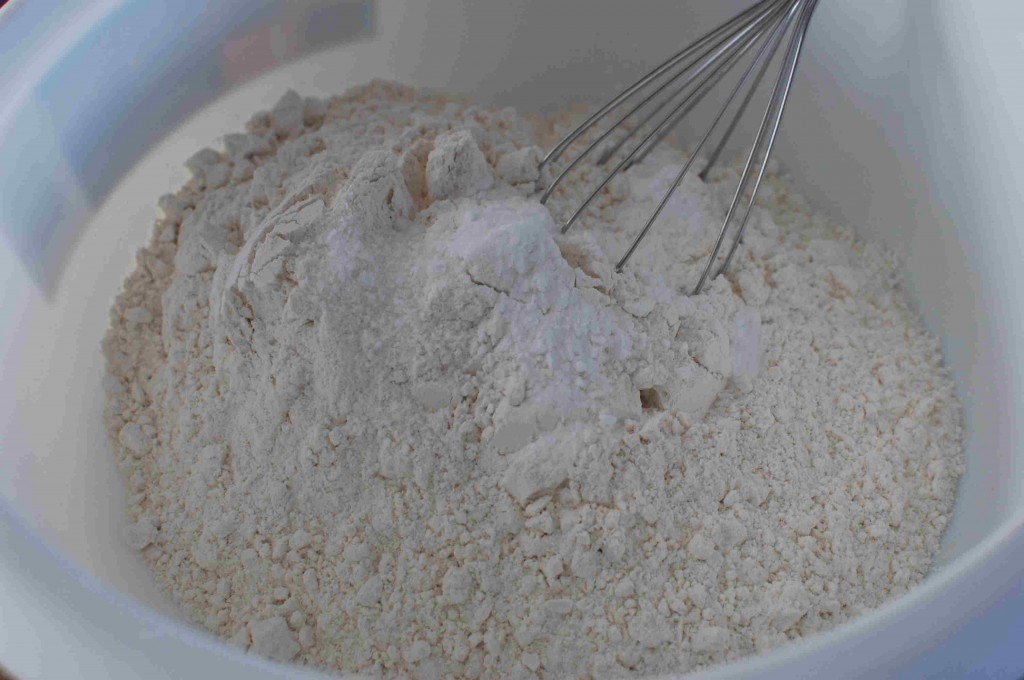 4.  Pour the wet ingredients into the dry, and mix until just combined – do not over-mix.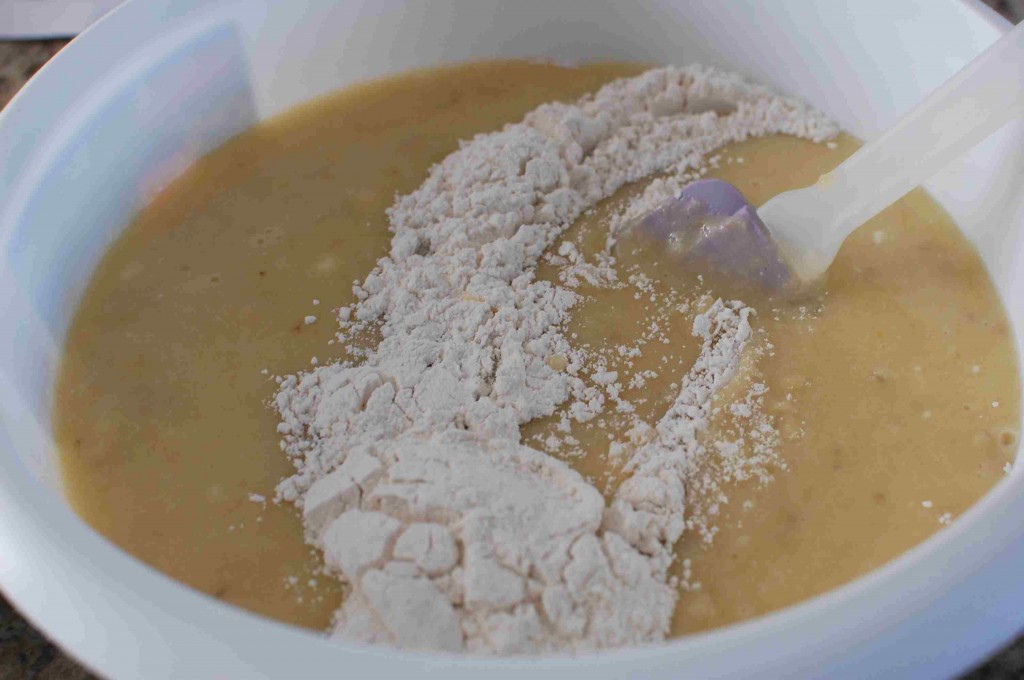 5.  Pour into the prepared pans and bake 1 hour for the large loaves, 30 minutes for the small loaves.  Cool in the loaf pans for 5 minutes, then remove to a wire rack and cool completely.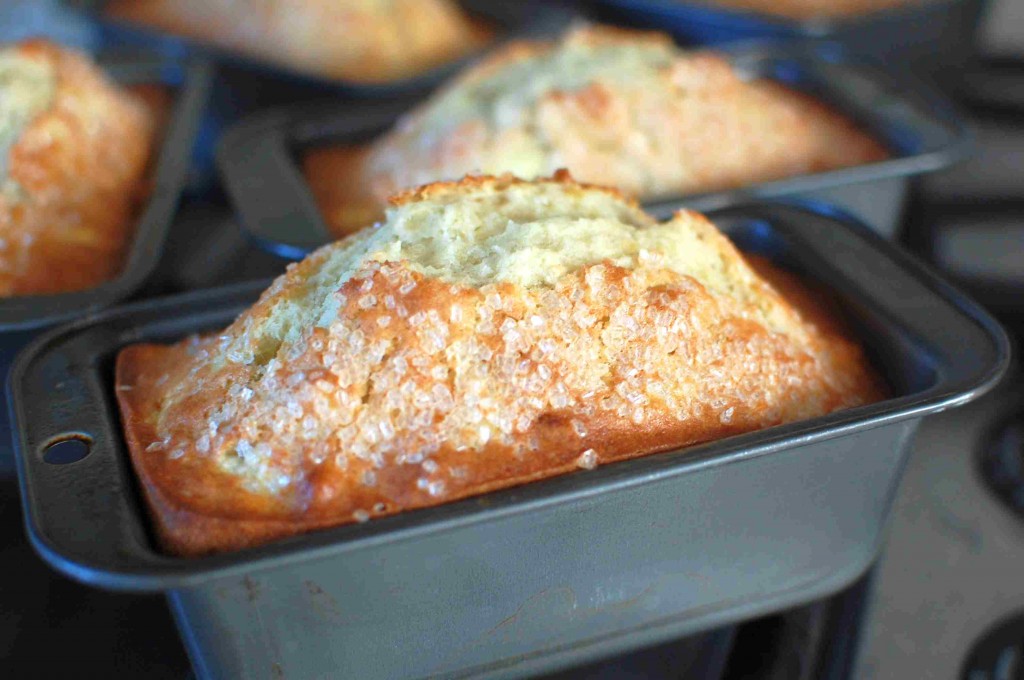 Okara Meatloaf:
3/4 lb. ground beef
1/3 c. okara (wet)
1/4 c. panko breadcrumbs (or any breadcrumbs)
1 large shallot (or 1/2 onion), chopped
1/2 T. olive oil
1 tsp. salt
1 tsp. garlic salt
1/2 tsp. pepper
1 tsp. soy sauce
1 egg
Meatloaf glaze:
1/4 c. ketchup
1 tsp. soy sauce
1.  In a skillet, saute the shallot in the olive oil over medium heat for a few minutes until translucent and lightly browned, then set aside to cool.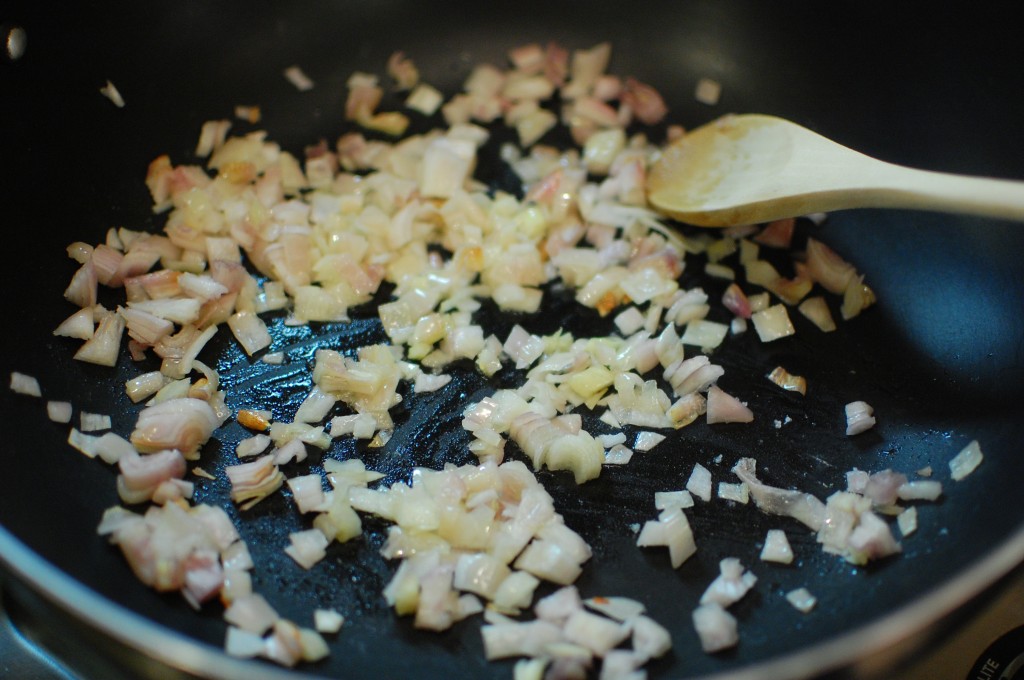 2.  Mix the ground beef, okara, breadcrumbs, seasonings, soy sauce, egg, and cooled onion together.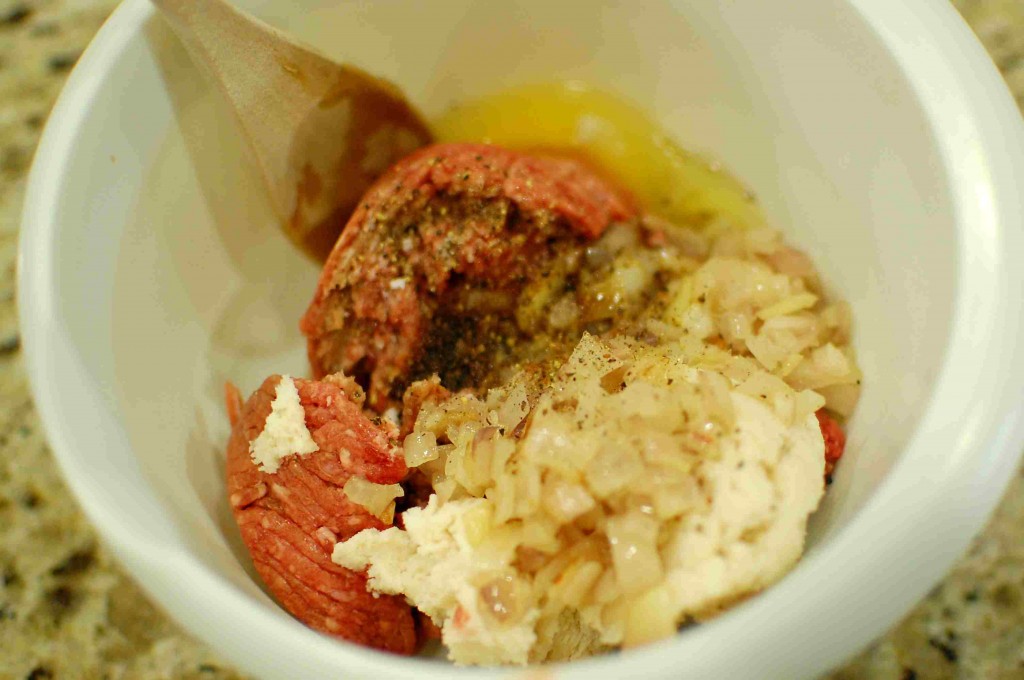 3.  Form a large rectangle with the meatloaf mixture on a foil lined baking sheet.  (The foil lining is for easy clean-up.)  Stir the ketchup and soy sauce together, and using the back of a spoon, cover the top and sides of the meatloaf with the mixture.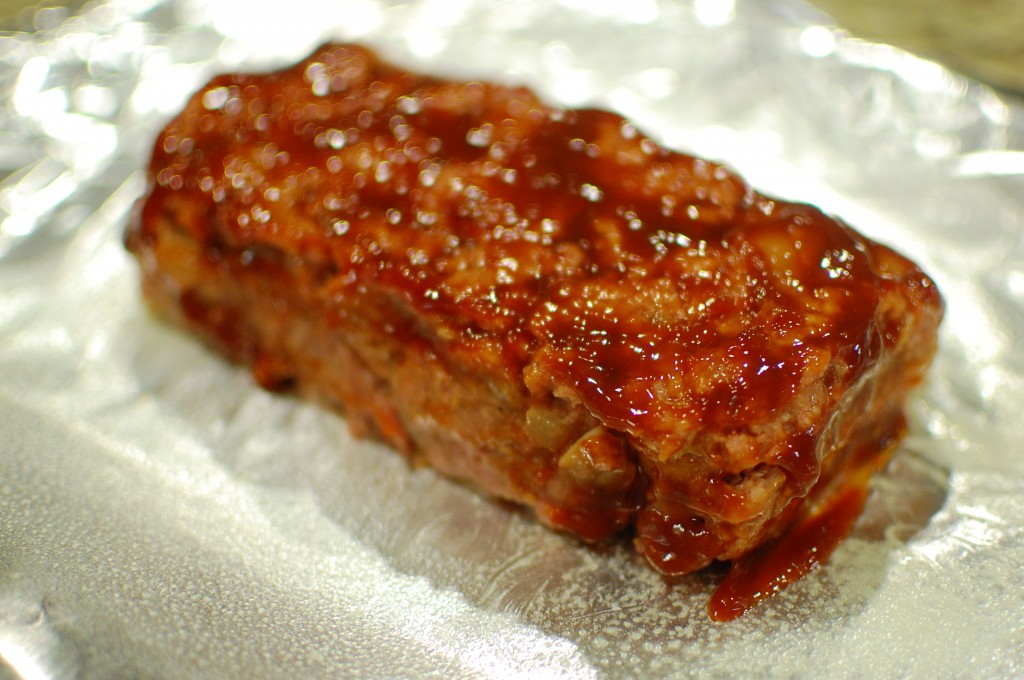 4.  Bake at 350 degrees for 35-40 minutes.  Makes four servings.