This winter, the dwarf lemon tree that I planted in our backyard back in 2009 finally produced lemons!  I had 6 awesome and beautiful lemons… so to celebrate, I decided to turn these into Lemon Drop Martinis.  :)  I'm not so sure why it took so long to fruit… but it finally did.  Funny how you buy a fruit tree at the home improvement store with fruit on it, take it home and plant it… then you have to wait 6 years to actually get something from it… but oh well!  To celebrate this momentous occasion, I decided to make lemon drop martinis.
Fresh lemon juice is always the best way to go when making martinis… so don't skimp out on this part unless you have to.  The taste of bottled lemon juice is pretty awful, so if that's all you have make something else instead, like my Pear Martini or Hawaiian Martini.
I have two ways of making Lemon Martinis… the regular lemon drop is pretty simple, just use equal parts of good quality vodka (I like Grey Goose), lemon juice, and simple syrup.  If you want to add a deeper lemon flavor, then you can also add limoncello… but you will want to decrease the simple syrup a bit due to the sweetness of the limoncello.  If you like a sweet cocktail, try my proportions and taste… you can add a bit more simple syrup if needed.  If you like a less sweet cocktail, then maybe start with less (you can always add more sweetener if needed).
**FYI, to make simple syrup – just microwave water & sugar (in a 1:1 ratio) in a pyrex measuring cup for a minute or so until the sugar is fully dissolved.  Cool before using.
Fresh Lemon Drop Martini:
2 oz. (1/4 c.) vodka
2 oz. (1/4 c.) fresh lemon juice
2 oz. (1/4 c.) simple syrup
Fresh Limoncello Martini:
2 oz. (1/4 c.) vodka
2 oz. (1/4 c.) fresh lemon juice
1.5 oz. (3 T.) simple syrup
1 oz. (2 T.) limoncello
1.  Juice your lemons.  (Use fresh lemons for the best result.  How many lemons will you need?  For me, I needed 5 small lemons for enough juice to make 2 martinis.  However, your results will vary depending on how juicy or large your lemons are.)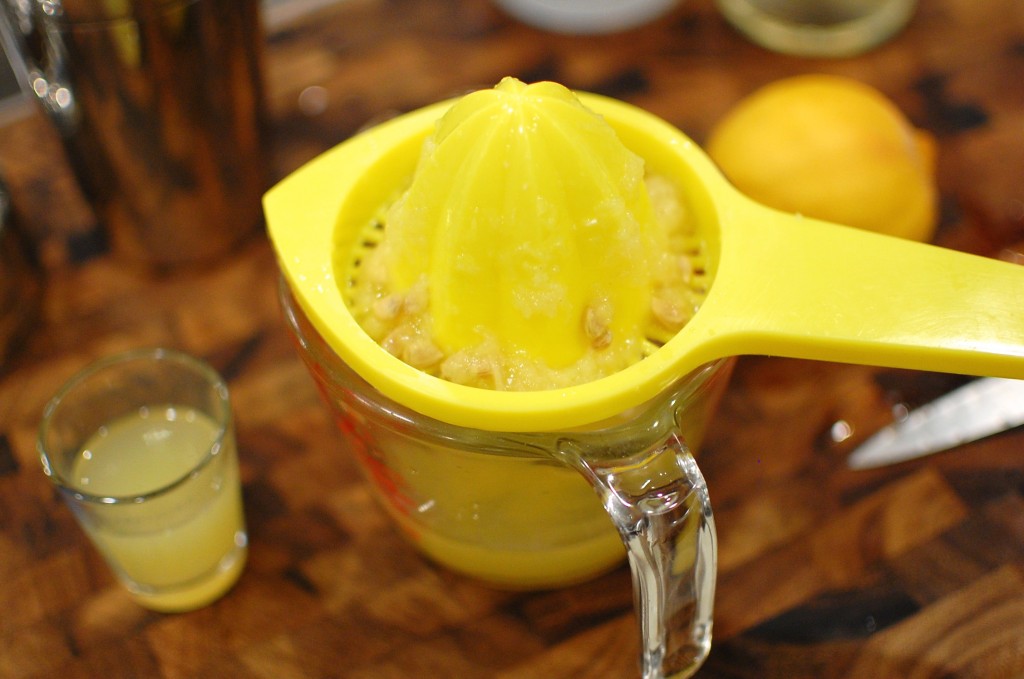 2.  Add crushed ice to the bottom of your shaker.  Pour all the ingredients into the shaker.  (If you prefer a less sweet martini, cut the simple syrup in half to 2T. only.)
3.  Shake vigorously until the outside of the shaker becomes cold and frosty.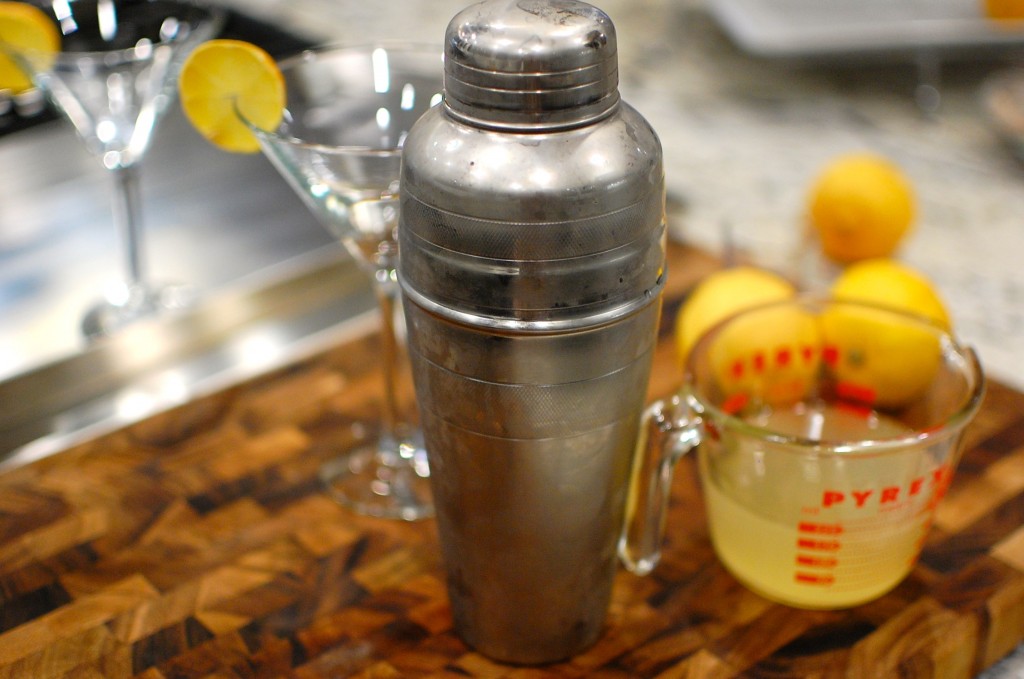 4.   Pour into your martini glass.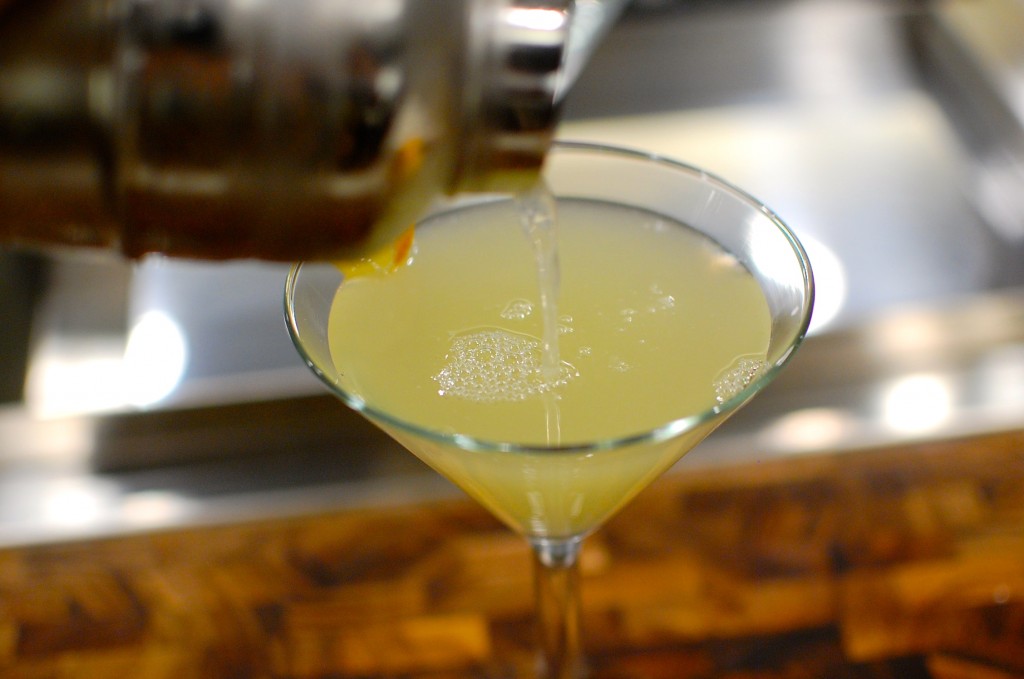 5.  Garnish with a lemon slice.