Happy Halloween!  Earlier this week, I posted a recipe for Pumpkin Cornbread – a slightly sweet cornbread that you can make with leftover pumpkin puree.  Today, I'm posting a recipe for Pumpkin and Chicken Chili – another way to use leftover pumpkin – which goes really well as a main dish with the pumpkin cornbread.  You can use pumpkin puree in this recipe, or a combination of puree and diced pumpkin (like leftover chunks from your Halloween jack o'lantern).
If you have a leftover Halloween jack o'lantern that you are looking to use in recipes… try my recipe for converting a field pumpkin (a.k.a. Halloween jack o'lantern) into a thick pumpkin puree that you can use in any pumpkin recipe.  You an also grate raw (peeled) field pumpkin, and use it in any recipe that you would use shredded zucchini for.  If you have too much pumpkin to use all at once, you can freeze both pumpkin puree and grated raw pumpkin for use in recipes later – just thaw when needed.  (I freeze pumpkin puree and grated pumpkin in 1 c. portions so that I can just pull out whatever I need at the time and defrost.)
Other ideas for leftover pumpkin/pumpkin puree:  If you are looking for something sweet, you can use grated raw field pumpkin to make Pumpkin Streusel Bread, Cinnamon Crumble Pumpkin Bread, Pumpkin Butter (made from leftover Halloween pumpkins), or warm Pumpkin & Pineapple Pudding Cake.  If you want something that tastes NOTHING like pumpkin, you can substitute grated raw pumpkin for zucchini in my Chocolate Zucchini Cake.  To use up leftover pumpkin puree, you can also make Japanese Pumpkin Bread (can substitute with american style pumpkin puree), Pumpkin Pie Cupcakes, or Pumpkin Walnut Cinnamon Rolls.
Pumpkin & Chicken Chili:
2 c. pumpkin puree
10 – 12 oz. boneless chicken breast, diced
1 medium onion
2 jalapenos
4 oz. can diced green chilies
15 oz. can garbanzo beans (or white beans), drained & rinsed
15.25 oz. can whole kernel corn, drained
1 can chicken broth
1-2 T. canola oil
2 tsp. dried sage leaves
1 1/2 tsp. salt
1/2 tsp. white pepper powder
1/2 tsp. powdered sage
1 tsp. cumin
1-2 tsp. chili powder
1.  Peel and chop the onion.  Seed and mince the jalapeno peppers.  (If you do not want your chili to be too spicy, remove the seeds and membranes from the peppers and discard before mincing.)  The jalapenos in the picture below are red because they matured and turned red after I picked them from my garden – you can use green ones from the market.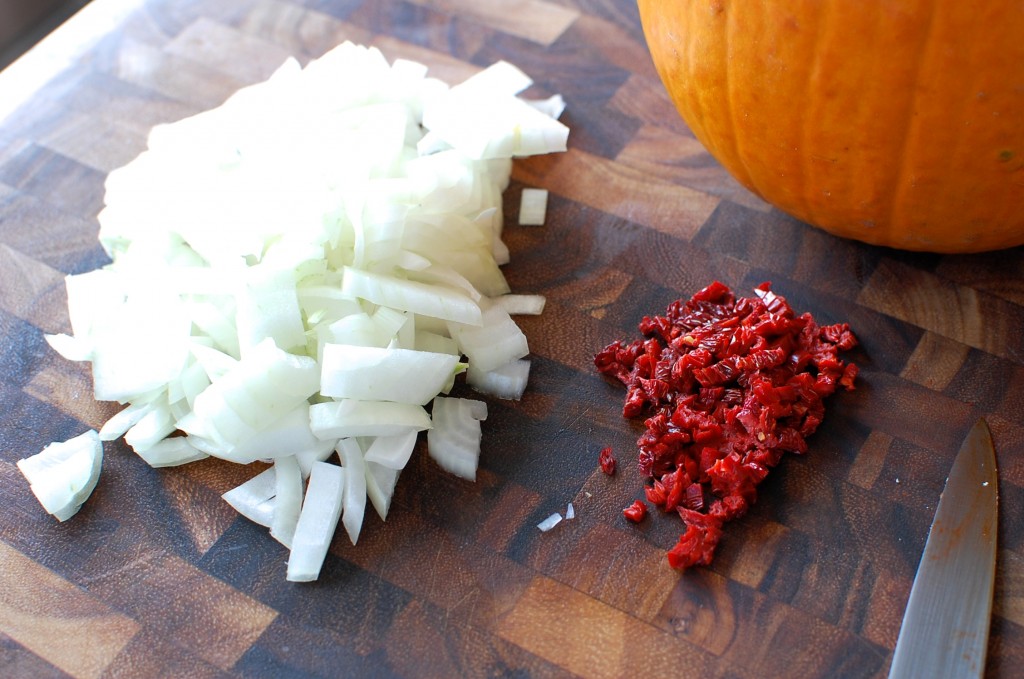 2.  Add the oil to the bottom of a dutch oven or large pot.  Add the onions, jalapenos, 1/2 tsp. salt, and crushed dried sage leaves and cook over medium until the onions are translucent.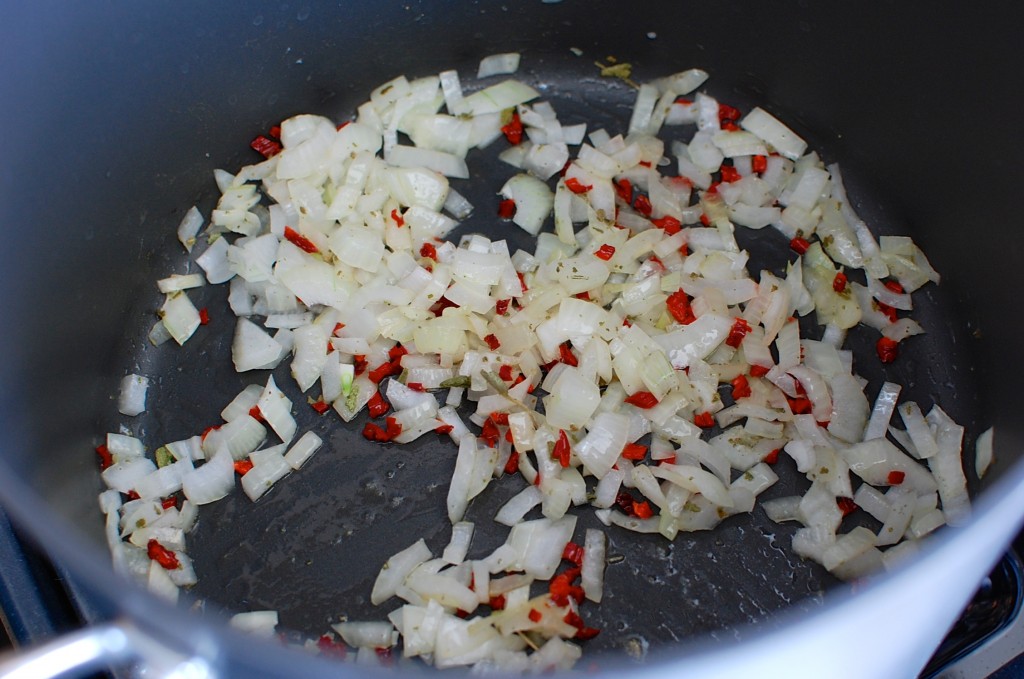 3.  Add the diced chicken breast, season with 1/2 tsp. of the salt, the powdered sage, the cumin, and the white pepper powder.  (If you do not have white pepper powder, you can use black pepper).  Cook until the chicken is browned.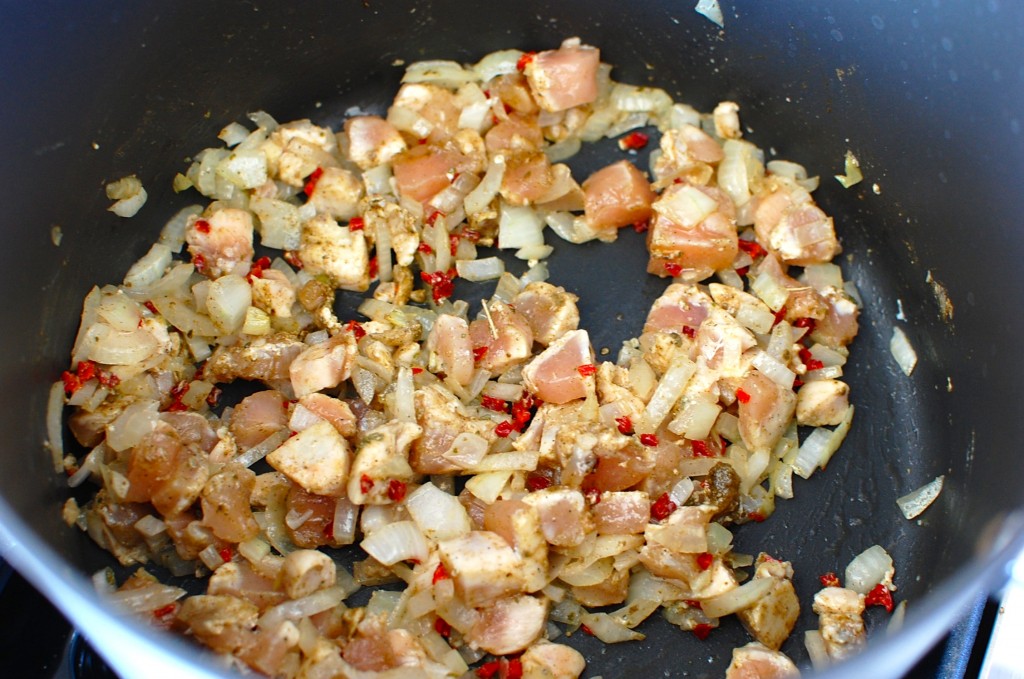 4.  Add the pumpkin puree, diced green chiles, and the drained/rinsed beans.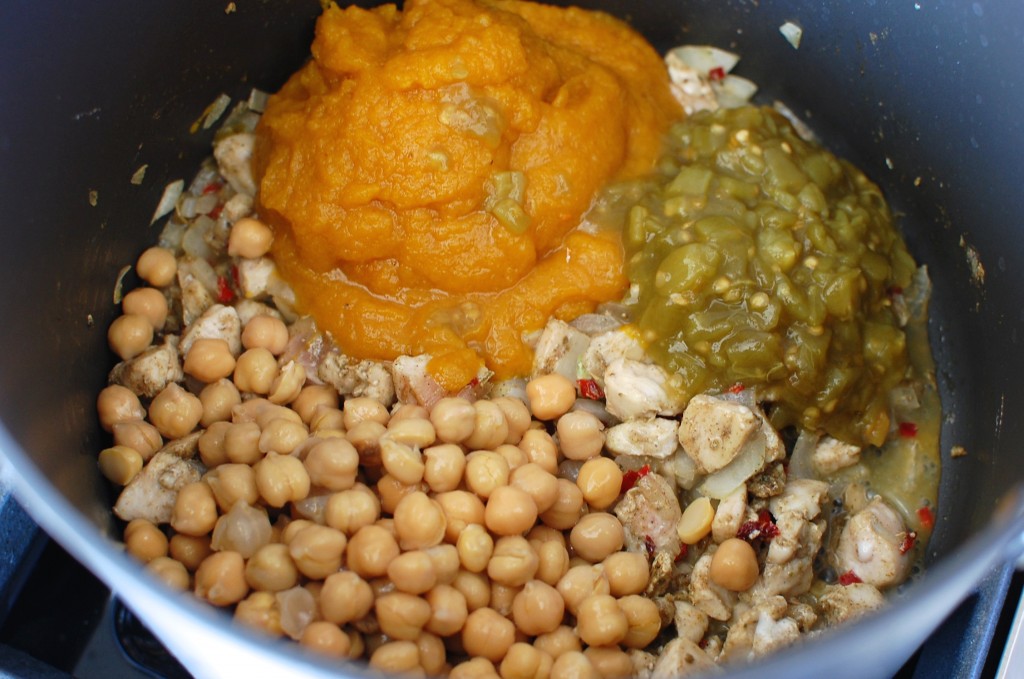 5.  Stir, then add the corn, chicken broth, and chili powder.  (Start with just 1 tsp. chili powder at this point.)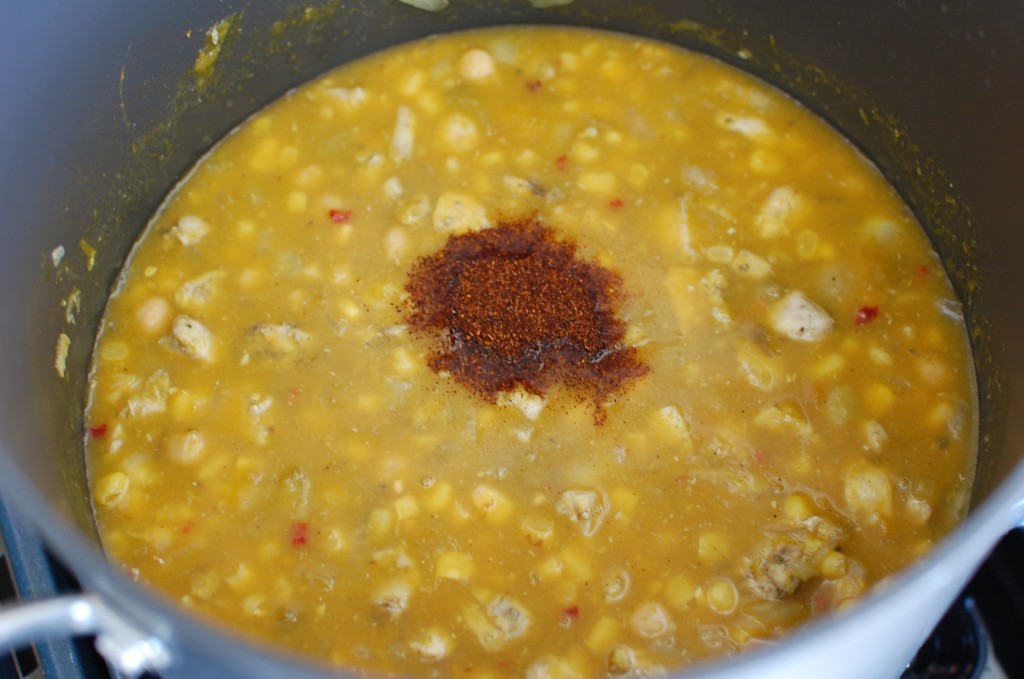 6.  Bring to a simmer, then taste.  If needed, add the additional 1/2 tsp. salt and up to 1 tsp. more chili powder.  (You can always add more later if needed… err on the side of less, since your chili will simmer for a while and the liquid will reduce, concentrating the flavor.)  Allow the chili to simmer for 30-60 minutes on medium low to low, covered.  Stir occasionally to make sure the ingredients don't settle to the bottom of the pot and burn.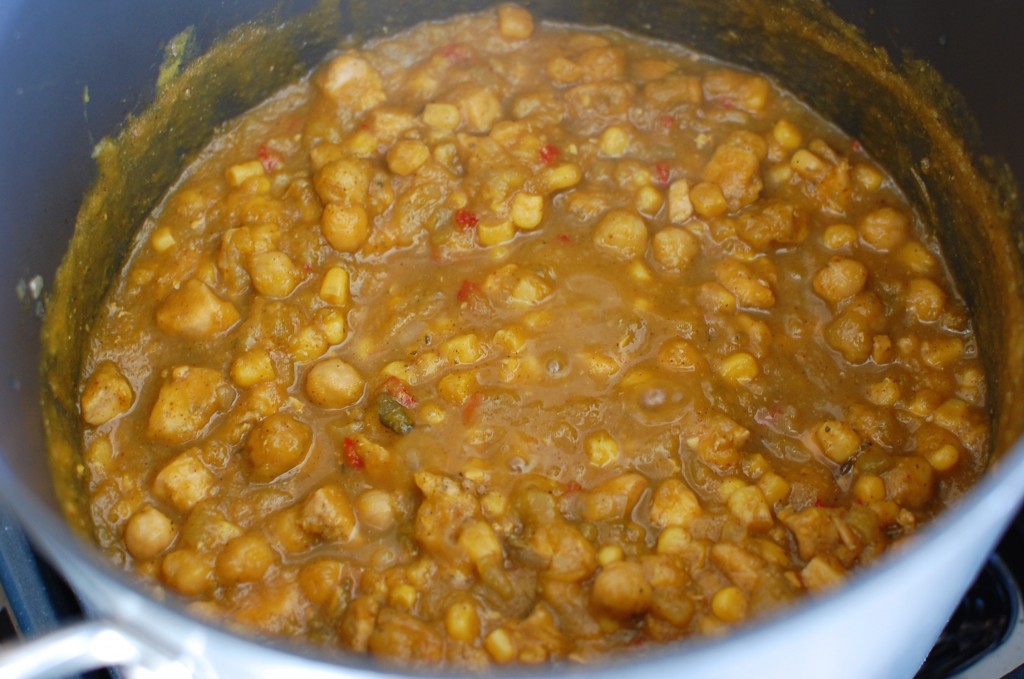 7.  Before serving, taste and correct the seasoning if needed – you can add a little bit more salt or spices, and a pinch of sugar to brighten (optional).  Place into small crocks or soup bowls, garnish with a dollop of sour cream and some fresh cilantro or fresh chopped sage leaves.  (This dish pairs well with a side of cornbread, Hawaiian cornbread, or my new fall-inspired pumpkin cornbread.)