One of my favorite Thai dishes is Yam Neua (a.k.a. "Spicy Beef Salad").  I guess I was spoiled when I lived in the Los Feliz/Silverlake area of Los Angeles many years back…  Being that close to Thai town, it was always possible to get excellent Thai food, even later than 2am.  Now that we live in San Diego… well, there are plenty of Thai restaurants, but none as good as the ones in Thai Town.  Most of the Thai restaurants around here are mediocre, watered down Americanized versions of Thai food.  Sure, there are a few really good Thai places around… but they require at least a 30 minute drive, and at the end of the day, I'm just too tired (and hungry!) to venture that far.
After an exhaustive internet search of good recipes for Yam Neua, I finally experimented enough and found the right combination of ingredients that works best for me.  While many online recipes I found use only lime juice for acidity, I like the addition of a little bit of apple cider vinegar for just a little extra kick.  If you prefer the more traditional version, substitute the vinegar with extra lime juice instead.  You can also use fresh, uncooked shallots (or even sliced red onions) in the salad – but I'm not a big raw onion fan, so I prefer to mellow the flavor with cooking.  But if you like the flavor and taste of raw onions, go ahead and leave them uncooked.
Yam Neua: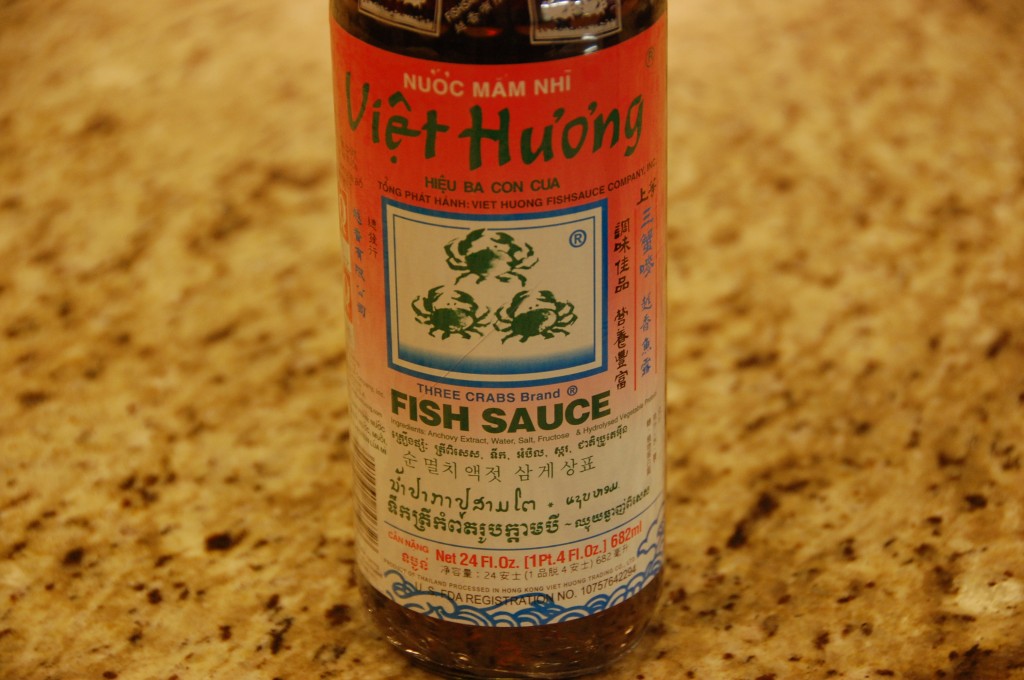 5 oz. beef tenderloin, sliced
12 oz. romaine lettuce
1 cucumber, sliced
1 carrot, grated
1/4 c. mint leaves, chopped
1/4 c. cilantro leaves, chopped
1 large shallot, sliced
Marinade:
2 T. soy sauce
2 T. fish sauce
2 T. apple cider vinegar
1 T. sugar
1 tsp. red pepper flakes
1/2 tsp. white pepper
2 cloves garlic, minced
Dressing:
1/4 c. lime juice
3 T. fish sauce
2 T. apple cider vinegar
1 T. soy sauce
1/2 tsp. white pepper powder
1-3 tsp. red pepper flakes
1 clove garlic, minced
2-3 tsp. sugar
1.  Combine marinade ingredients in a small bowl with the sliced beef tenderloin.  Allow meat to marinade about 30 minutes to 1 hour.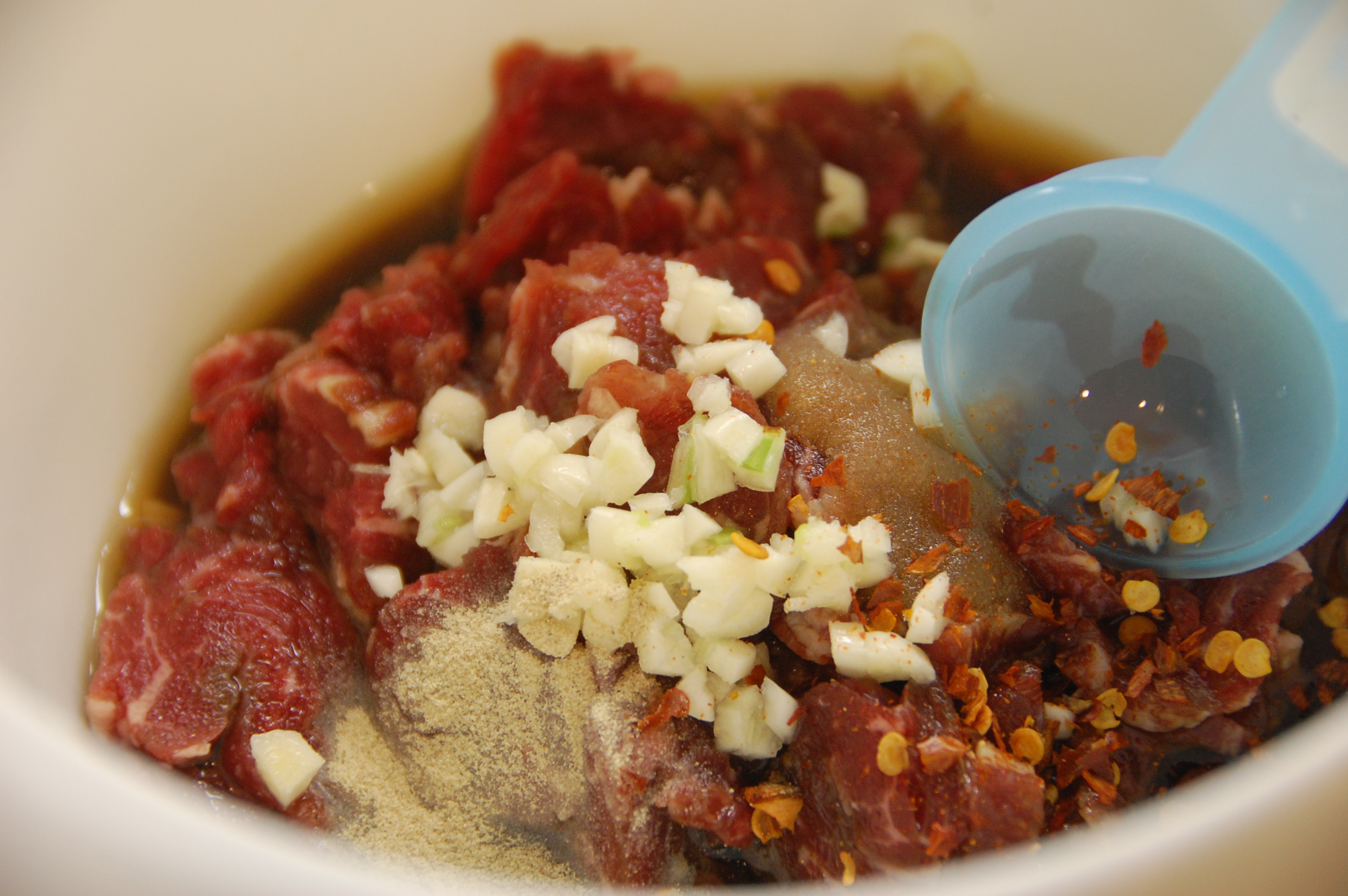 2.  Mix all the dressing ingredients together and set aside.  Use up to 3 tsp. of red pepper flakes if you like it really spicy, about 1 tsp. of red pepper flakes is enough to make it about medium-spicy.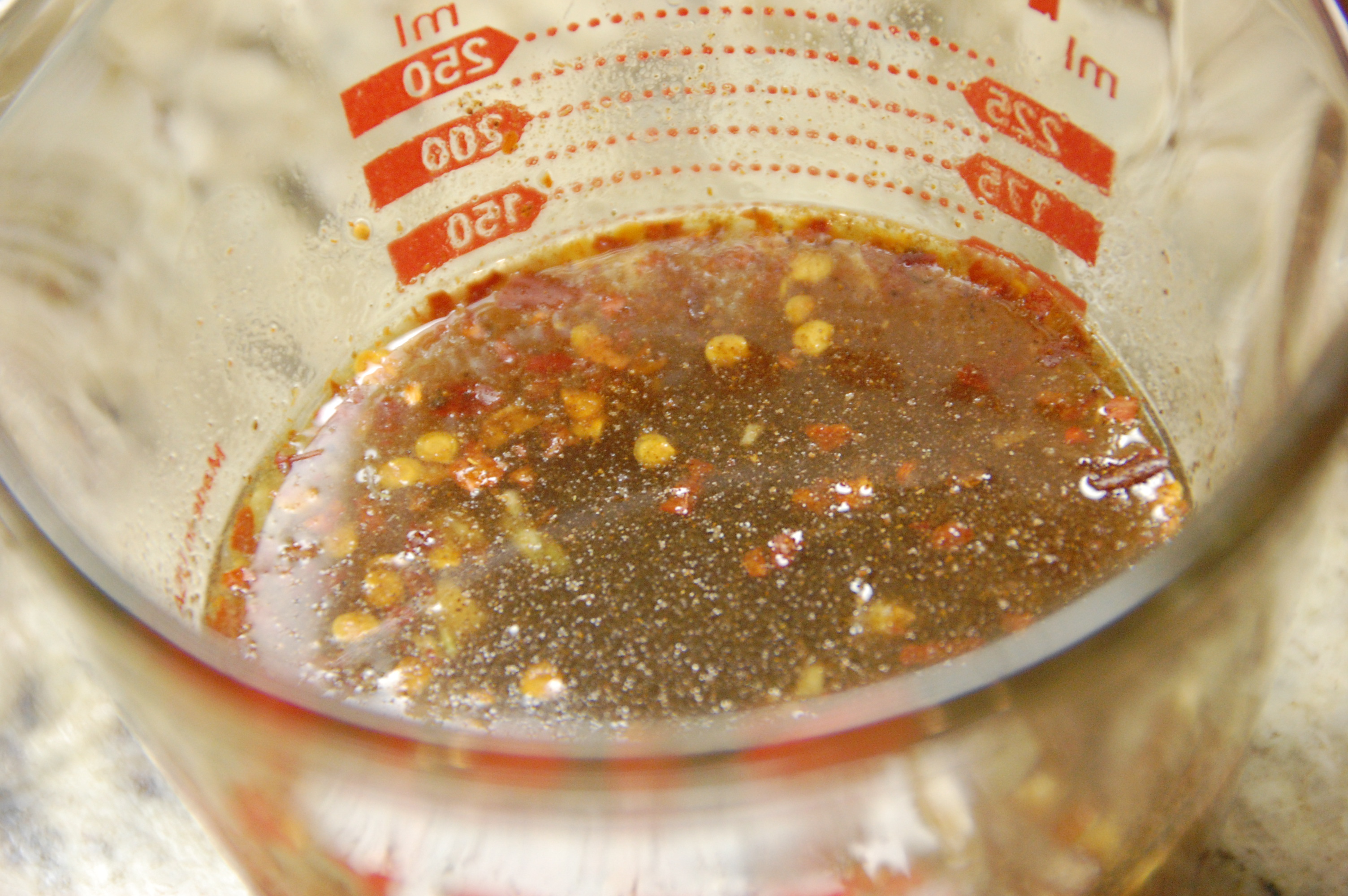 3.  Arrange the lettuce, cucumbers, carrots, and mint on a serving platter.
4.  Heat 1 T. of oil in a cast iron pan over high heat.  Cook the sliced shallot for about 30 seconds.  (Or if you prefer raw onion flavor, just scatter the raw shallots or red onions over the lettuce instead of cooking it.)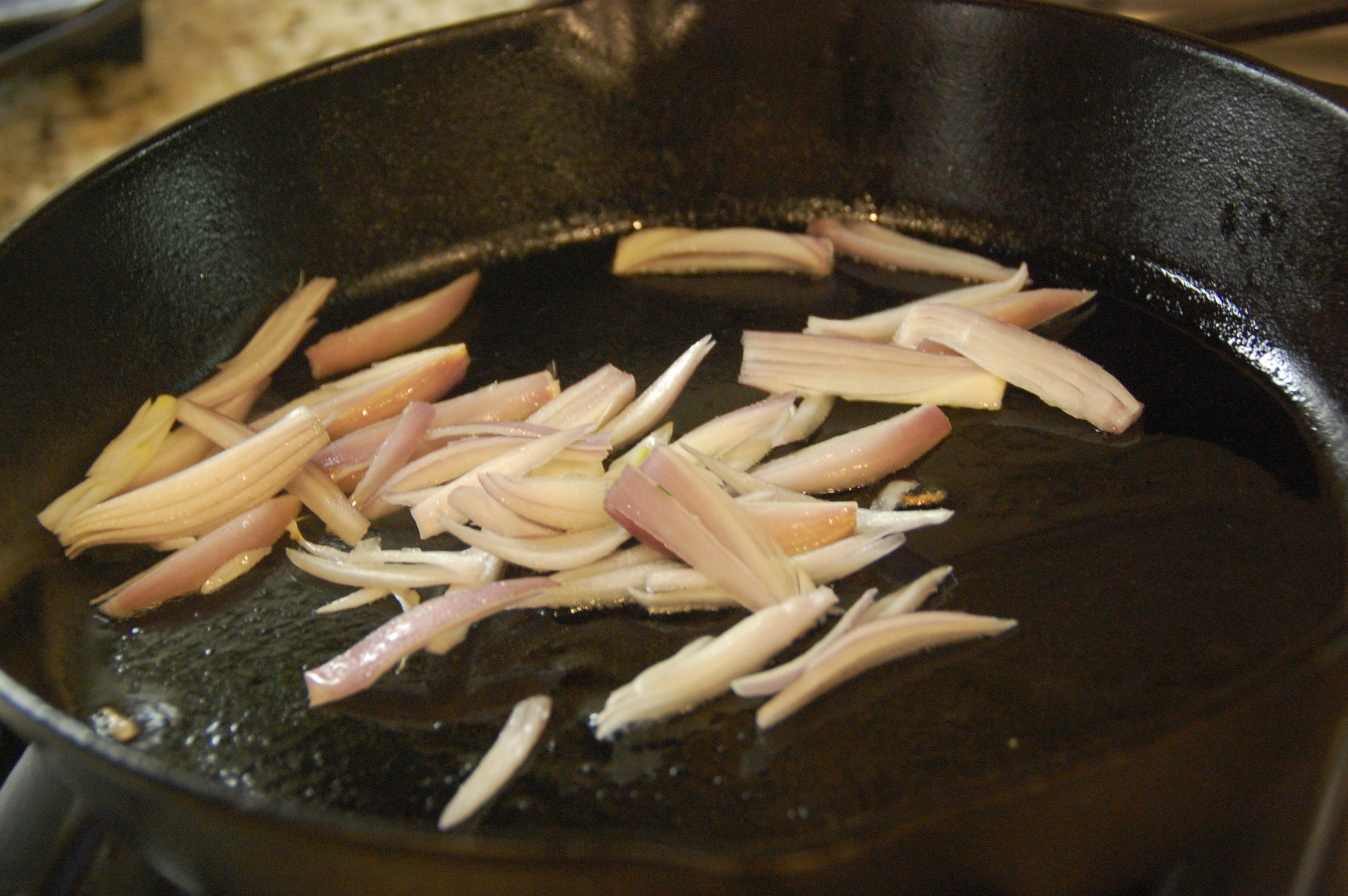 5.  Add the meat to the pan, and cook over high heat until done.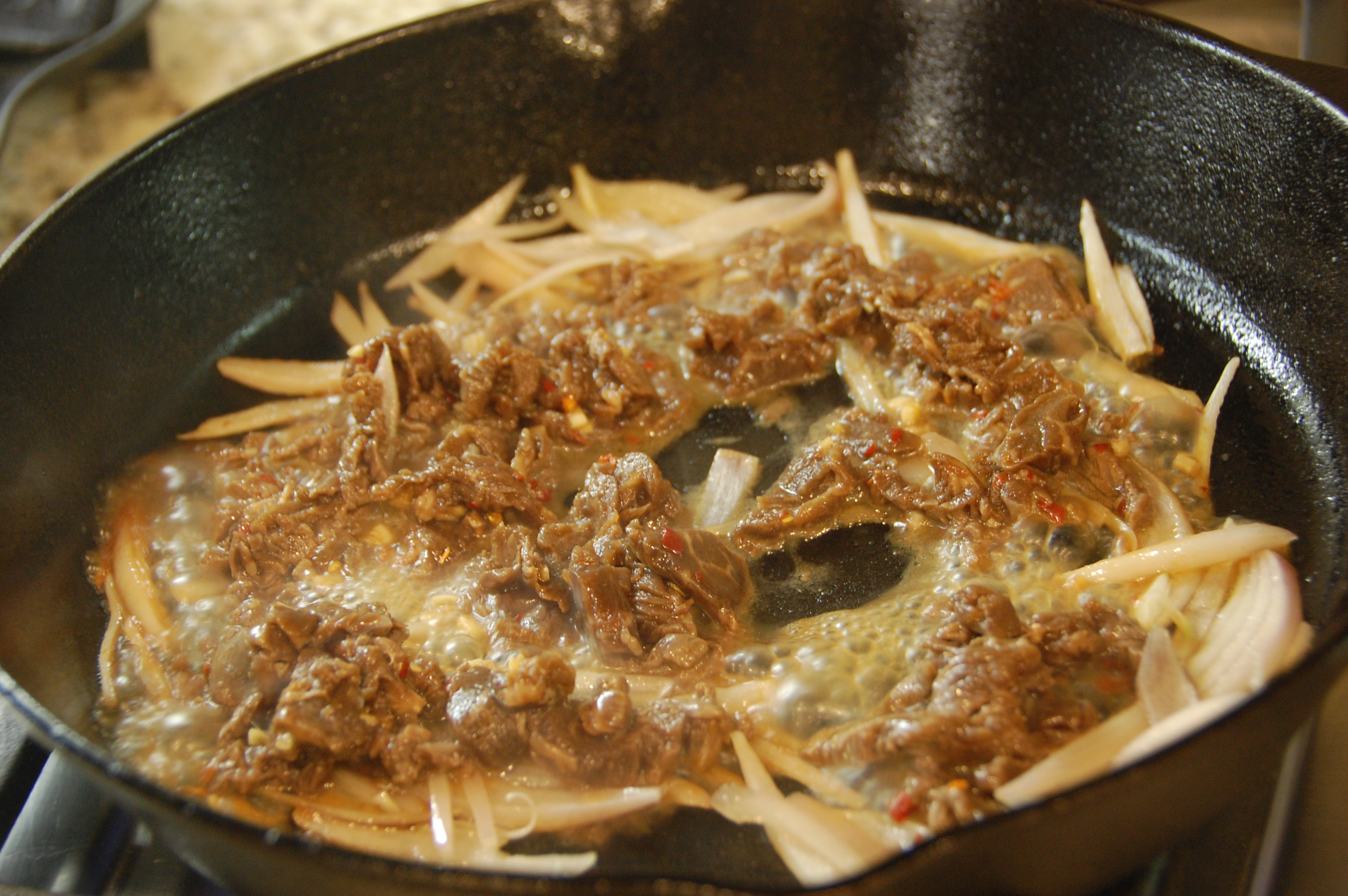 6.  Right before serving, remove the meat from the pan with a slotted spoon, and place over the lettuce.  Pour the dressing over the salad, and top with cilantro.